PBS Wisconsin reporters share their 2022 highlights
Looking back at their reporting over the previous twelve months, PBS Wisconsin Here & Now journalists point to their coverage of the election, economy, Ukraine, abortion and much more as standing out in another tumultuous year.
December 23, 2022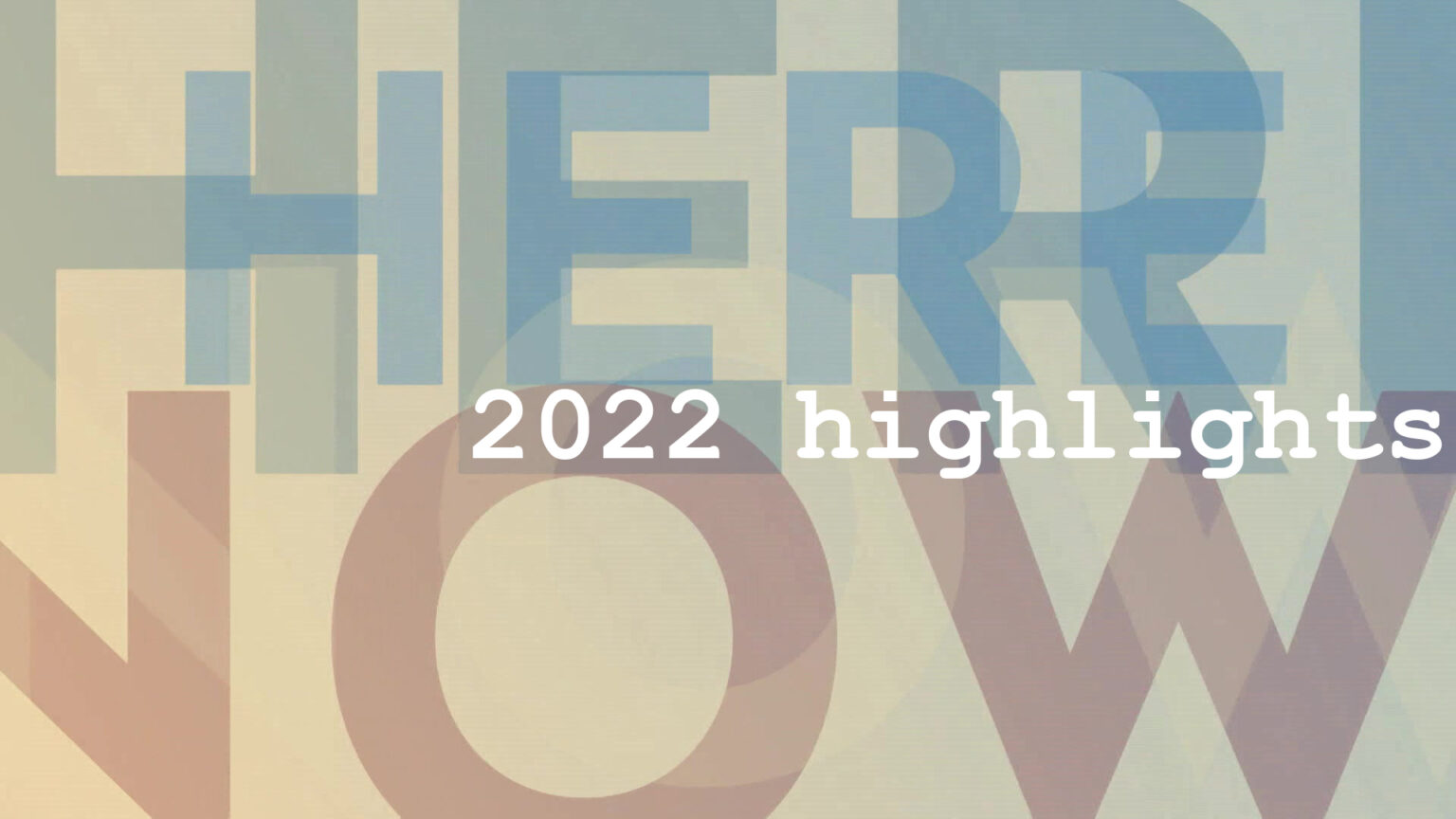 ---
Among the hundreds of news stories covered by PBS Wisconsin Here & Now journalists in 2022 are those that the journalists who reported them found particularly memorable and making an impact. Here's a look back at a baker's dozen of 2022 stories highlighted by PBS Wisconsin news staff.
Jan. 7: Transgender Wisconsinites fight for awareness, safety
In a year during which issues of LGBTQ rights and acceptance became more central to political divisions, this story by PBS Wisconsin special projects reporter Murv Seymour shared perspectives from transgender Wisconsinites about their struggles to find safety and build community. Seymour emphasized the "passionate interviews from a marginalized community" central to the report.
March 15: From Sturgeon Bay to sanctioned: The shipbuilding story of the 'Lady M' superyacht
Russia's broad invasion of Ukraine in February would dominate the year, with its effects on the global economy, politics and culture at once profound and still yet-to-be fully comprehended. Now former PBS Wisconsin reporter Will Cushman examined one way the war was connected to Wisconsin in the form of a Sturgeon Bay-built superyacht that was seized from a Russian oligarch.
March 17: Door County candlemakers mobilize for Ukraine
Wisconsin is home to many Ukrainian immigrants and those families who once hailed from the European nation fighting a bitter war with its neighbor. Many of these Wisconsinites leaped to help kith and kin in Ukraine, with PBS Wisconsin series producer and assistant news director Marisa Wojcik sharing the story of the owners and staff of an artisan candle business in Sturgeon Bay who found enthusiastic community support.
May 25: A growing Wisconsin brewery faces high demand, tight supply
Inflation was an ever-present economic reality over the course of the year, and one of the factors contributing to higher prices has been difficulties maintaining supply chains for all manner of raw materials and high-tech equipment. Will Cushman explored the difficulties encountered by a large contract brewery located in the Madison metro area, and how the pandemic, war, international trade policies and agricultural trends have affected its outlook.
July 26: What happens when state government wants pandemic unemployment aid back?
While unemployment levels in Wisconsin hit historic lows in 2022, a spike in jobless claims during the height of the COVID-19 pandemic overwhelmed the state's assistance programs and led to considerable confusion and consternation. PBS Wisconsin reporter Nathan Denzin explored the frustrating effects of these issues on claimants who the state deemed to have been overpaid. "This story sheds light on how many little reasons pandemic aid might be requested back, and how it can have massive effects on innocent people," Denzin said.
Aug. 5: Voters with disabilities fight to cast ballots in Wisconsin
Court battles over how absentee ballots are requested, cast and administered in Wisconsin were waged throughout the year, with stakes particularly high for those Wisconsinites who face barriers voting in-person on Election Day. Marisa Wojcik shared the story of barriers to voting faced by one Milwaukee resident whose experiences exemplify the significance of this fight over fundamental rights.
Aug 18: Abortion policy in Wisconsin and divergent outlooks on freedom of religion
The U.S. Supreme Court decision in Dobbs v. Jackson that overturned a federal right to abortion was a long-forecast yet still jolting political earthquake that would become central to election-year politics. "Conflict surrounding abortion legislation has primarily been characterized by the voices of Christian conservatives and secular progressives," said PBS Wisconsin student journalist Aditi Debnath, who examined how the role of religion in this issue is more complex than is often perceived.
Sept. 22: Redeveloping Madison's Bayview community with design justice
The history of changes to cities around the United States parallels the nation's history of hopes kindled, taken and reawakened among a population that's increasingly diverse in background and outlook. A report by Murv Seymour about a housing development in a historic Madison neighborhood explored the experiences of members of this community within the space of a few square blocks.
Oct. 14: Josh Kaul, Eric Toney and Wisconisn's 2022 AG race
Wisconsin's 2022 elections for U.S. Senate and governor commanded considerable attention, both within the state and across the nation. PBS Wisconsin senior political reporter Zac Schultz followed these races, but also paid particular attention to the battle for the state's attorney general seat. "It's too often overlooked by voters and reporters," Schultz said, "but the office has a huge impact on the state."
Nov. 4: Evers, Michels and culture wars over education in Wisconsin
The 2022 race between Democratic incumbent Gov. Tony Evers and Republican challenger Tim Michels turned on many factors, but one that stood out was education, which has been central to state-level Wisconsin politics for several decades but also emerged as an intense national issue over the course of the year. Zac Schultz explored the rhetoric, stances and clashes of both candidates on how and what children are taught.
Nov. 15: When is it OK to leave fallen leaves in yards?
The question posed here is likely familiar to anybody who has looked out their window on an autumn day and hoped to avoid a little (or a lot) of raking. PBS Wisconsin reporter Steven Potter sought to find answers about when it's appropriate to let leaves lie and what this practice means for yards, trees and the ecosystems that are sustained between them.
Dec. 9: What's causing Wisconsin's budget windfall?
State-level politics in Wisconsin follows a familiar rhythm of elections in even-numbered years and budget making in odd-numbered years. Steven Potter explained the status of the state's finances in 2023 and how that sets up the year's political dynamics. "I'm looking forward to seeing what our state elected leaders will do in 2023 and what issues will draw them to compromise — either by choice or necessity," Potter said. "Our elected officials will have a lot of money to help a lot of Wisconsin residents — and in making their decisions about the state budget, we'll learn a lot about their political priorities."
Dec. 15: Nelsonville's water woes: How nitrate contamination consumed the community
Wisconsin's wealth in water may be the state's defining natural characteristic, and how its waters are used and misused is an elemental source of environmental passions. In a series of reports, Nathan Denzin investigated the science and scope of nitrate contamination in the drinking water sources of residents of a small, agricultural community in the state's Central Sands region, an intensely local story that has statewide implications.
---
Recent Here & Now
//php dynamic_sidebar( 'news-sidebar-2' ); ?>