Abortion policy in Wisconsin and divergent outlooks on freedom of religion
Jewish voices in the state are sharing their perspectives on pregnancy and the definition of human life as differences over interpretation of the First Amendment grow more salient.
August 18, 2022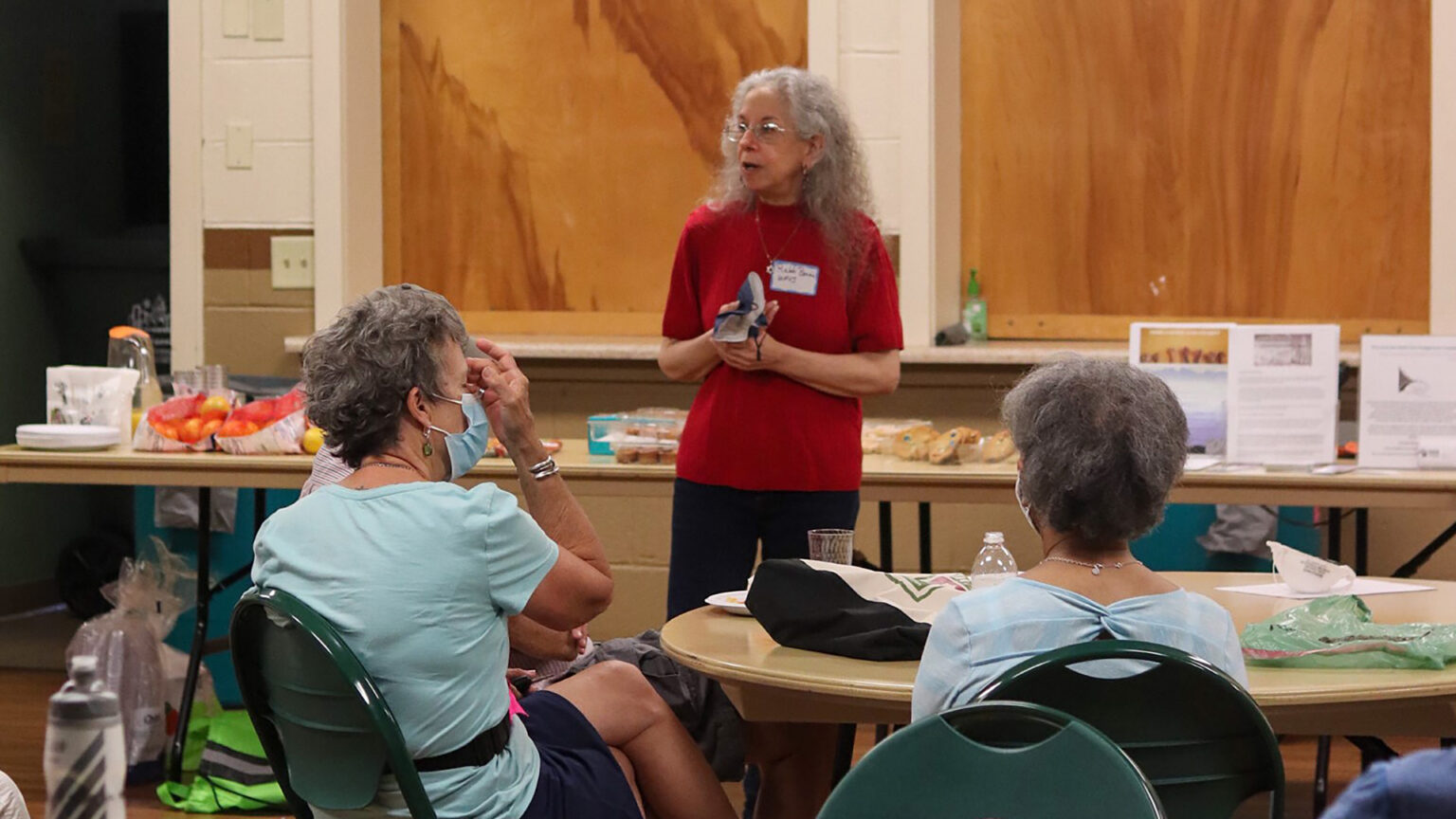 ---
For Rabbi Bonnie Margulis, the U.S. Supreme Court decision ending constitutional protection for abortion access was not just a matter of accessibility, but of religious freedom.
Chair of the Wisconsin Religious Coalition for Reproductive Choice, Margulis drafted a July 6, 2022 letter to state legislators following the Dobbs v. Jackson decision. This letter was signed by 120 clergy from across the state and argued that Wisconsin abortion laws are based on one narrow religious viewpoint, thereby violating the Constitution's explicit protection for freedom of religion.
"Judaism believes that fetal life is sacred and precious, but it is potential life," Margulis said. "The actual life of the person in front of you has to take precedence."
Many rabbis interpret this perspective to mean that the free exercise of religion supports legal abortion in specific circumstances from a Jewish perspective. However, UW-Milwaukee professor of political science Sara Benesh said this argument is difficult to make in any court challenge to abortion law in Wisconsin since the state's original 1849 statute banning the practice allows exceptions for the life of the mother. Upon the issuing of the Dobbs ruling, the removal of federal protections meant that law and others subsequently passed took effect, though more legal challenges are anticipated.
A question that the U.S. Supreme Court addressed in its Dobbs v. Jackson decision was whether or not there is a historical right to abortion in the Constitution. The conservative majority of justices ruled that there is no explicit protection for abortion, and therefore policy should be delegated to the states. Benesh said it is not surprising that the specific word "abortion" is no where in the constitution.
"Had they instead focused on the historical right to bodily integrity," said Benesh, "they should have been able to find a historical understanding of our situation that would support those kinds of claims."
Religious leaders across the country have spoken out about the ruling, including those in support of abortion rights. One particular focus among this latter group has been new state-level anti-abortion legislation, notably in a lawsuit filed by Congregation L'Dor Va-Dor against the state of Florida, where nearly all abortion is now illegal.
However, voices from faith communities are not uniform on the issue of abortion. In the context of a decades-long political struggle that has been characterized primarily by the voices of conservative Christians seeking to end the practice and secular progressive activists seeking to maintain access to it, this case offers a religious argument in defense of abortion rights.
While Orthodox rabbinical organizations have condemned abortion, there is overwhelming support from the Jewish community for keeping it legal. A 2014 Pew Research Center study found that 83% of Jewish adults in the United States support legal abortion. The Jewish Council for Public Affairs, an early advocate for legal abortion, considers expanding abortion access a priority issue and has denounced the Supreme Court's decision to overturn Roe v. Wade.
According to the National Council of Jewish Women, a 129-year-old organization that condemned the Dobbs v. Jackson decision, Jewish texts assert that a child does not have personhood "until the head emerges," and while Wisconsin law permits abortion when necessary to save the life of the mother, Jewish teachings also permits abortion in other situations. According to the group, some rabbinical authorities believe abortion is a valid choice when not terminating may cause "suffering and emotional pain."
In Wisconsin, Alan Klugman of the Jewish Federation of Madison said he sees strong opposition to the decision in the local community.
"That doesn't mean that everybody feels the same about abortion," said Klugman who is executive director of the group. "What it means is that most people feel that the government has gotten too involved in our personal lives."
In 2019, Republican state legislators introduced a proposed personhood amendment, which would change wording in the Wisconsin Constitution to recognize "every human being at any stage of development, born or unborn" as legal persons.
Matt Sande, legislative director of the Christian organization Pro-Life Wisconsin, supports that proposal as its intention would be to require that physicians provide equal care to both the fetus and mother. Sande said this expectation would preclude any need for the Wisconsin law that permits life-saving abortion, which he believes is broad and undefined.
"It's a massive statutory loophole," said Sande.
The Establishment Clause of the U.S. Constitution forbids state-sponsored religion. According to Benesh, the U.S. Supreme Court's majority is moving away from establishment clause jurisprudence because they maintain it violates the corresponding Free Exercise Clause for religion.
"There's a real tension sometimes between the free exercise clause and the establishment clause," said Benesh.
Sande said the free exercise argument would not hold up in court because current legislation does not favor nor disadvantage any one religion.
To provide support to those affected by abortion laws, Margulis connected the Wisconsin Religious Coalition for Reproductive Choice with clergy of various faiths across the state as well as in Illinois and Minnesota to build an infrastructure of transportation, hospitality and childcare for people seeking abortion care in states where it is still legal and accessible. This Wisconsin group is part of the national Religious Coalition for Reproductive Choice that has brought interfaith voices to reproductive justice issues for more than 40 years. Margulis, who has worked within the national organization for over 25 years, believes the Jewish right to bodily autonomy is equally as salient as the Jewish commitment to social justice.
"Cutting off access to healthcare is standing idly by while our neighbors are bleeding," Margulis said. "That's something that Jews can't do."
---
Recent Here & Now
//php dynamic_sidebar( 'news-sidebar-2' ); ?>