November 2020 Election Results: Biden Wins Wisconsin
With 95% of Wisconsin's ballots counted and reported, a razor thin margin favors Biden in unofficial results.
By Will Kenneally, Zac Schultz, Frederica Freyberg, Marisa Wojcik
November 3, 2020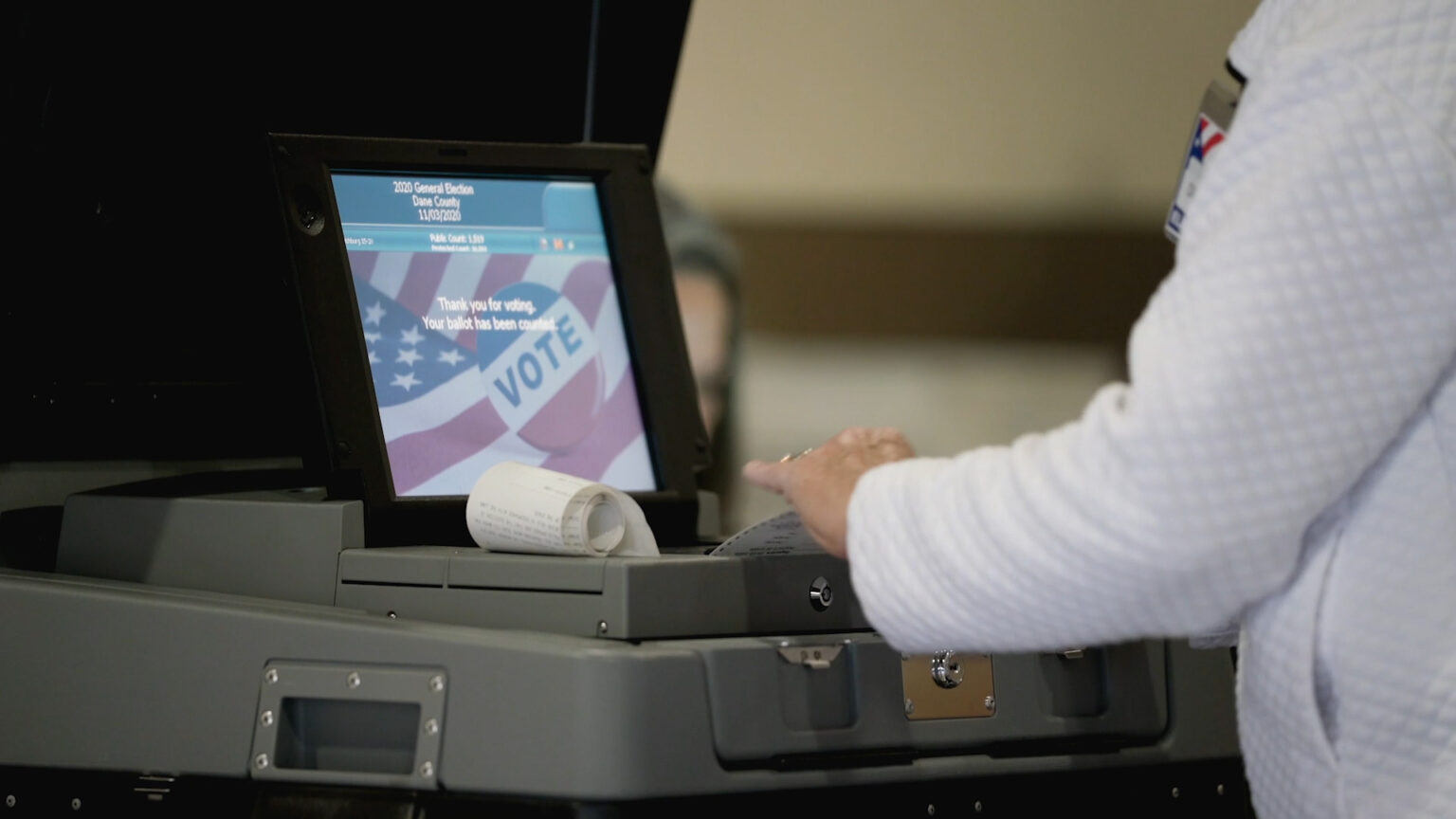 ---
President:
The Associated Press has called the presidential race for Democrat Joe Biden. The AP reports 95% of the vote has been counted and puts Biden at 49.57% over 48.94% for Trump, or 20,517 votes. This is the same kind of margin Trump won in 2016 in Wisconsin, only flipped.
Overnight, election clerks counted the final tally of early voting absentee ballots in Milwaukee and Green Bay, putting Biden ahead.
Wisconsin state law only allows a recount if the margin is less than 1%. If the margin is less than .25% the recount the candidate does not need to cover the costs. In this case the Trump campaign would be eligible for a recount, but would have to pay upfront for it to occur.
On Wednesday, the Trump campaign said it would move forward with seeking a recount in Wisconsin.
In 2016, Green Party candidate Jill Stein paid $3.5 million for a recount. After that Republicans in the legislature changed the law to restrict to say only the second place finisher can request the recount.
Candidates Address the Country
Early Tuesday evening Biden addressed supporters in Delaware, saying "we feel good about where we are," and expressing confidence in his ability to win Wisconsin.
President Donald Trump spoke to his supporters in the East Room of the White House early Wednesday morning, saying that he had already won the election.
Congress:
Wisconsin Senate Majority Leader Scott Fitzgerald won his bid to the U.S. House of Representatives, replacing retiring U.S. Rep. Jim Sensenbrenner in the 5th Congressional District. With most precincts reporting, Fitzgerald led his Democratic opponent Tom Palzewicz with almost two-thirds of the vote.
"I'm excited to bring my years of experience championing conservative reforms to our nation's capital, where my first priority will be safely reopening the economy so that Wisconsin residents and businesses can get back to work," Fitzgerald said in a statement.
In a late call Wednesday, incumbent Democrat Ron Kind won reelection in Wisconsin's 3rd Congressional district, beating Republican challenger Derrick Van Orden.
Freshman U.S. Rep. Bryan Steil won reelection to Wisconsin's 1st Congressional District, beating Democrat Roger Polack. This will be his second term in the southern Wisconsin seat formerly held by House Speaker Paul Ryan.
Milwaukee's U.S. Rep. Gwen Moore won reelection by a 2-1 margin over her Republican opponent Tim Rogers. Madison's U.S. Rep. Mark Pocan also sailed to victory over his Republican challenger Peter Theron 70%-30%.
Incumbent Republicans Glenn Grothman, Tom Tiffany and Mike Gallagher won reelection late Tuesday. Tiffany will serve his first full term after replacing retiring Sean Duffy in a special election for the 7th Congressional District seat. He won a rematch against his opponent in the special election Tricia Zunker.
State Legislature:
Republicans in the state Senate flipped two seats previously held by Democrats, but appear to be about 600 votes short of flipping the third seat they need to create a supermajority. In Assembly races, Democrats won two seats in the Milwaukee suburbs, but Republicans will still hold a commanding majority in that chamber.
Going into the fall, Republicans needed to flip three seats in each chamber to gain the two-thirds majority needed to override Democratic Gov. Tony Evers' veto pen. Democrats came up with a campaign slogan to "Save The Veto."
Evers will still wield a mighty veto pen, but do not look for that to improve relationships between the governor and Republicans in charge of the Legislature.
It is unclear who will lead the Republicans in the state Senate. Current Senate Majority Leader Scott Fitzgerald is now Congressman-elect Fitzgerald, having successfully won his bid to replace the retiring Republican U.S. Rep. Jim Sensenbrenner.
There are big issues on the horizon, and Evers and Republicans will have to balance a state budget next spring in the middle of an economic downturn. It's not clear if Republicans will pass a COVID relief bill, or if they will wait to see if any federal legislation comes.
Prior to the election, some rank-and-file conservatives had asked leadership to bring the Legislature back into session to strike down Evers' mask mandate and public health emergency declaration. With new leadership there may be new pressure for the Legislature to act.
Redistricting is also on the agenda, and while Republicans will get the first chance to draw new legislative district maps, Evers can veto them. If they can't reach a compromise the issue will go to the courts.
This story is developing and will be updated. Last updated 12:30 p.m. 11/4/2020.
---
Recent Here & Now
//php dynamic_sidebar( 'news-sidebar-2' ); ?>