Live Election Updates
PBS Wisconsin live election updates from reporters around the state.
By Will Kenneally, Marisa Wojcik, Frederica Freyberg
November 3, 2020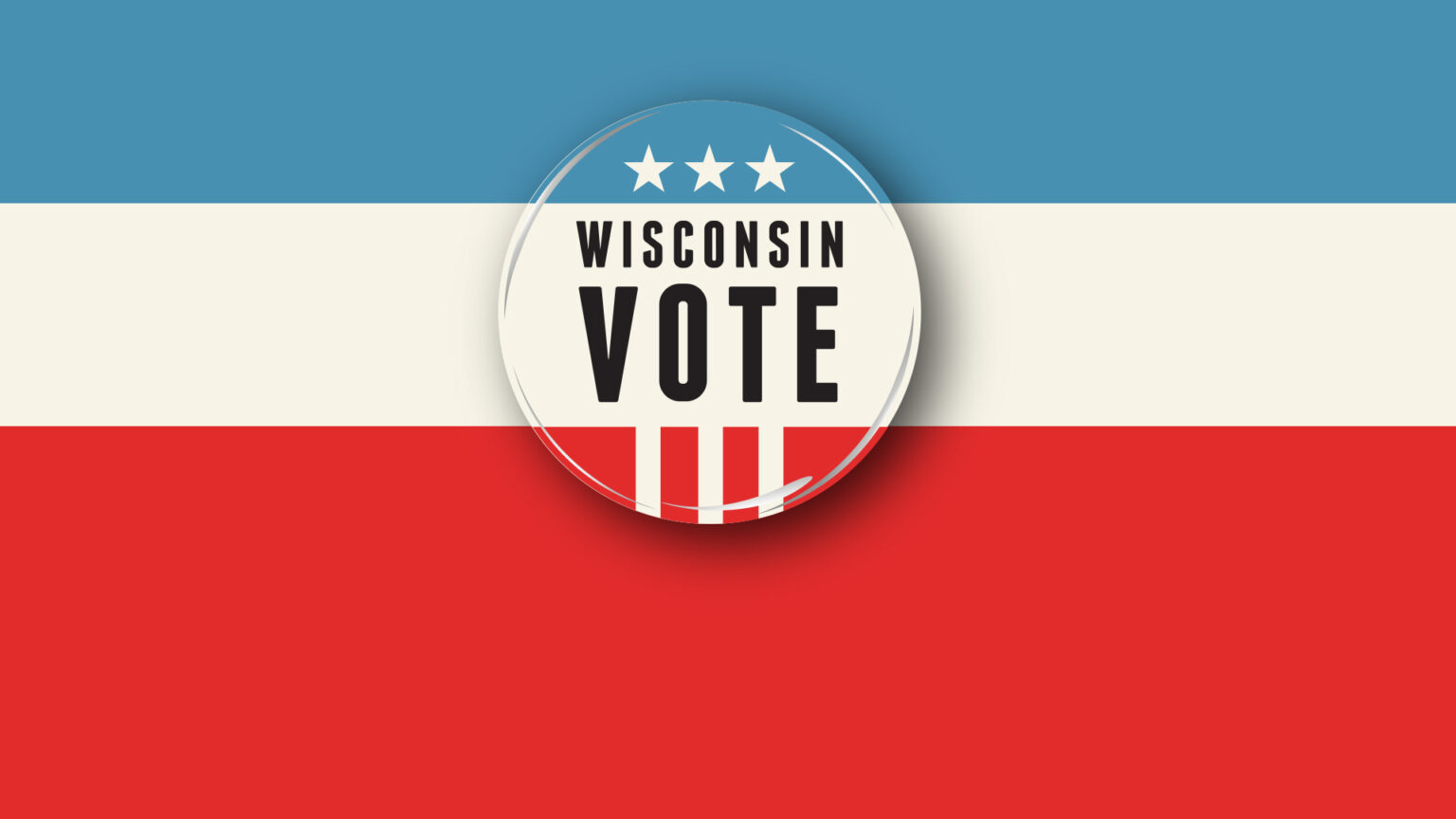 ---
9:30 p.m. Voters React to the Pandemic, Polls
Here & Now reporter Marisa Wojcik looked at one slice of a polling place from the perspective of an election inspector, a Trump voter and a Biden voter.
8:30 p.m. Polls Close, Milwaukee Officials Outline Central Count Reporting
Milwaukee elections officials said counting in the state's largest city could last until 4 Wednesday morning.
Milwaukee Election Commission Executive Director Claire Woodall-Vogg said the city had already sent Tuesday's in-person results to the county for reporting, and that Milwaukee would report the rest of the 169,000 early votes cast in one block.
"We've already processed 103,000, so we're about two thirds of the way there," she said.
She said the city had not received any ballot challenges.
6:45 p.m. Post Office Declines to Follow Through on Sweep
The USPS did not follow through on a federal judge's order to sweep facilities and ensure absentee ballots made it to the polls on time, according to reporting from the Washington Post.
The judge's order affected the Lakeland postal district, which makes up a large portion of the state in eastern Wisconsin.
Elections Commission administrator Meagan Wolfe however, said post offices in Wisconsin were already implementing similar processes to ensure absentee ballots were returned in a timely manner.
"[Local post offices] were adapting that policy to make sure that they were locally holding ballots and to do everything they could to get them to the correct polling place by 8:00 p.m.," she said.
According to the Washington Post, the USPS said it would rely on existing inspection procedures.
A spokesman for the USPS told PBS Wisconsin that the agency's inspection service has been conducting daily reviews at 220 facilities since Oct. 29, which has included inspectors walking the facility and reviewing election mail logs.
"The Postal Service must follow-through on its duty to the electorate," said Scott Forman, executive director for Vote Forward—one of the groups that brought the suit before the federal judge. "The proper functioning of the Postal Service is vital to ensuring that the will of the people is fairly and accurately heard during these elections."
6:00 p.m. Elections Commission, Outagamie County Update
Wisconsin Elections Commission Administrator Meagan Wolfe said counting continues to run smoothly in Wisconsin.
She said roughly 900 absentee ballots have been rejected so far in the largely vote-by-mail election, out of more than 2 million absentee ballots requested.
Wolfe said that poll workers in Outagamie County—who have to remake thousands of ballots due to a misprint—were successfully managing the influx of work.
"All signs are pointing to that they're doing well, that they're on track as anticipated," she said.
Appleton Clerk Kami Lynch said she is hoping her city can produce a final tally of results by midnight, despite the increased work of having to remake ballots.
Remaking a ballot is done by two poll workers who assign serial numbers to both ballots. Lynch said the process is careful, but not new to elections officials.
She said 22 national guard troops are providing additional assistance to her poll workers, and that the city had not experienced any voter intimidation or technical issues.
2:00 p.m. Judge Orders USPS Sweep of Ballots
A federal judge ruled that post offices in the Lakeland district of Wisconsin—the post office district that covers most of Wisconsin, including the eastern part of the state—inspect the facilities to make sure no absentee ballots were held up.
The sweeps were ordered by Judge Emmet Sullivan from the DC federal district, and were targeted to states like Wisconsin that require absentee ballots be returned by Election Day.
According to a motion filed by the plaintiff NAACP, "data filed by USPS this morning shows continued low processing scores," for those ballots working their way through the post office shortly before the election.
As many as 8,884 ballots were scanned into post offices without being scanned out, according to the filing. This can include however, ballots that were hand-sorted or delivered directly to local elections officials.
Post offices were required to begin their sweeps by 11 a.m. CST, and confirm by 2 p.m. CST that the sweeps had been conducted.
12:30 p.m. Wisconsin Elections Commission Midday Update
Wisconsin Elections Commission Administrator Meagan Wolfe said she is "proud to report that the election continues along smoothly."
She said the commission is not aware of any particularly long lines, and that lines voters experience may be in an effort to maintain social distancing at the polling location.
She added that she has not been made aware of any disinformation campaign affecting Wisconsin.
10:00 a.m. Milwaukee Update
Milwaukee Mayor Tom Barrett said "no news is good news" during a Tuesday morning news conference as voters in the state's largest city head to the polls.
"We want Election Day news to be the results of the elections," Barrett said. "Up to this point…we've been successful."
Barrett said the city had tripled the number of early votes this year compared to 2016. As of Tuesday morning statewide, more than 1.9 million early votes had been cast.
In Milwaukee, which is among the cities that use a central location to count absentee ballots, voters have until 8 p.m. to return their ballots to the central count location at 501 W. Michigan St. Voters can also place their ballot in one of the city's dropboxes, but must do so by 7:30 Tuesday night.
We have 400 people working at central count at once," said Claire Woodall-Vogg, executive director of the Milwaukee Election Commission. "We worked tirelessly to space out—they work in partners in order to assign voter numbers and review ballots—and we worked to space out all of our tables six feet apart."
She said the city is not expecting to see long lines at polling places, and that she is confident Milwaukee's polling places will be fully staffed.
She added that the city has not seen any disruptions or ballot challenges so far at the central count location.
7:00 a.m. Wisconsin Elections Commission Update
Wisconsin Elections Commission Administrator Meagan Wolfe said there were no issues opening the polls on Election Day.
"I really expect today to be a smooth day. I expect voters to have a good, safe experience at the polls," Wolfe said during a Tuesday morning news conference.
The polls opened at 7 a.m. and will close at 8 Tuesday night. Wolfe reiterated that absentee voters must return their ballots when the polls close.
Wolfe said some of the 400 Wisconsin National Guard members activated to help at the polls are working, and 200-300 remain in reserve if needed. Counties have additionally created their own reserve of poll workers to step in if needed.
She said Outagamie and Calumet counties have hired additional poll workers to assist in remaking absentee ballots that contained an error with their "timing marks" and have more workers on standby to staff the polls in a potential surge.
"I think overall they were feeling confident they were able to find enough poll workers to help with those additional remaking of ballots tonight," Wolfe said.
Wolfe added that voters who have tested positive for COVID-19 can avail themselves of hospitalized or curbside voting as their situation warrants.
This story will be updated throughout the day.
---
Recent Here & Now
//php dynamic_sidebar( 'news-sidebar-2' ); ?>