Supreme Court Declines to Hear Ballot Misprint Case, State Officials Prepare for Election
Clerks in Outagamie and Calumet counties wanted the court to issue a declaratory ruling on how they should handle a ballot misprint. The court declined to take up the issue.
October 29, 2020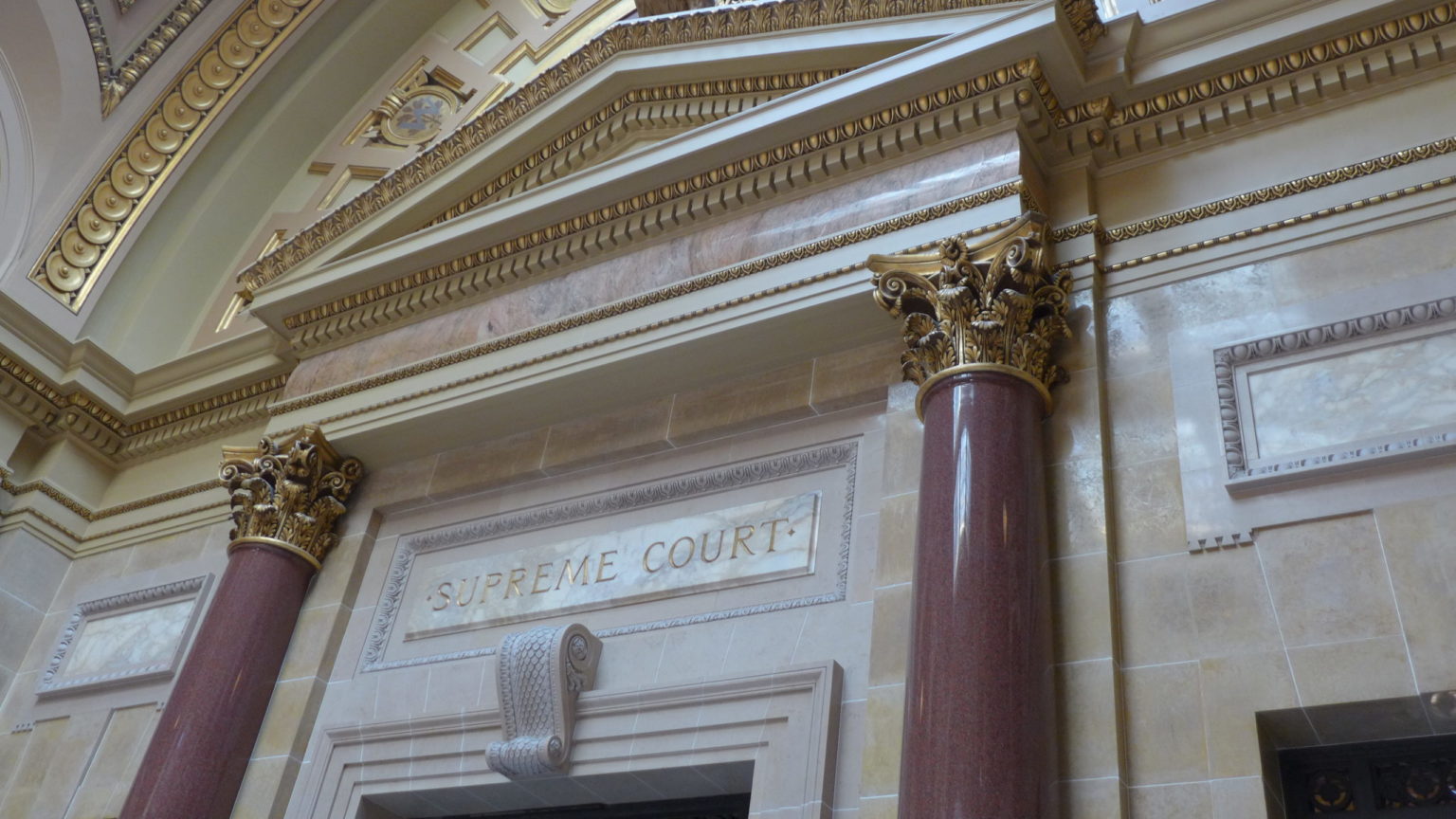 ---
The Wisconsin Supreme Court declined to weigh in on a balloting issue that could delay the Election Day returns in Outagamie and Calumet counties.
Clerks in the two counties wanted the Supreme Court to give them guidance on election law regarding a ballot misprint that affects the two counties.
A misprint in the code around the edge of the ballot prevents them from being read by scanning machines. Clerks wanted the court to rule that they could fill in the misprinted code instead of having to remake each affected ballot—which clerks estimate could add an additional 554 to 2,310 additional man hours.
In an unsigned opinion, the Supreme Court declined to hear the clerks' case.
"They ask us to assume original jurisdiction and issue what amounts to an advisory opinion explaining what election laws they are free to disregard," Chief Justice Pat Roggensack wrote in a concurring opinion to the unsigned decision. "We will not do that."
The clerks also expressed concern that they would run up against a deadline in state statute to present ballots and tally sheets to county clerks by 4 p.m. the day after the election.
"Election officials may have to make difficult decisions regarding how to proceed as they comply with what the law requires," Roggensack wrote. "Obtaining more election workers appears to be necessary."
The court's three liberal justices dissented, arguing that more clarity for the clerks was needed.
"The majority leaves local election officials in the lurch," Justice Ann Walsh Bradley wrote. "Without the requested and critical guidance from this court, they are left to do their best under difficult circumstances."
State Prepares for Another Pandemic Election
This comes as the state prepares to hold another election during the COVID-19 pandemic, with more than 1.8 million absentee ballots returning to local elections officials.
Wisconsin Elections Commission Administrator Meagan Wolfe said clerks purchased additional resources to keep up with the volume of ballots poll workers have to contend with. She does expect a late night for elections officials on Tuesday.
"I think that they're feeling confident that they'll be able to efficiently, and most importantly accurately, tally all those ballots without extending that time period too far," Wolfe said.
She added that she knows concerns about polling place security and voter intimidation have weighed on officials' and voters' minds, but that polling place chief inspectors have received guidance on how to handle possible issues.
"Any effort to use force or to threaten to use force to prevent somebody from voting or to put somebody in a state of duress to prevent them from voting—that's voter intimidation," Attorney General Josh Kaul said in an interview on Here & Now.
"It's a felony in Wisconsin, and anybody who engages in that kind of conduct should be prepared to be investigated and ultimately to spend time behind bars."
Wolfe said heading into the election that she was concerned about the potential for rumors to circulate around the results of the election. She stressed that the results on Tuesday are not certified until Dec. 1, and that the commission would provide public updates throughout the day next Tuesday.
---
Recent Here & Now
//php dynamic_sidebar( 'news-sidebar-2' ); ?>