Evers Encourages Continued Distance Ahead of Extended Order
The governor's original order was set to expire Friday, but is now extended through May 26. The new order loosens some restrictions, like allowing curbside pick up for libraries and golf courses to open.
April 23, 2020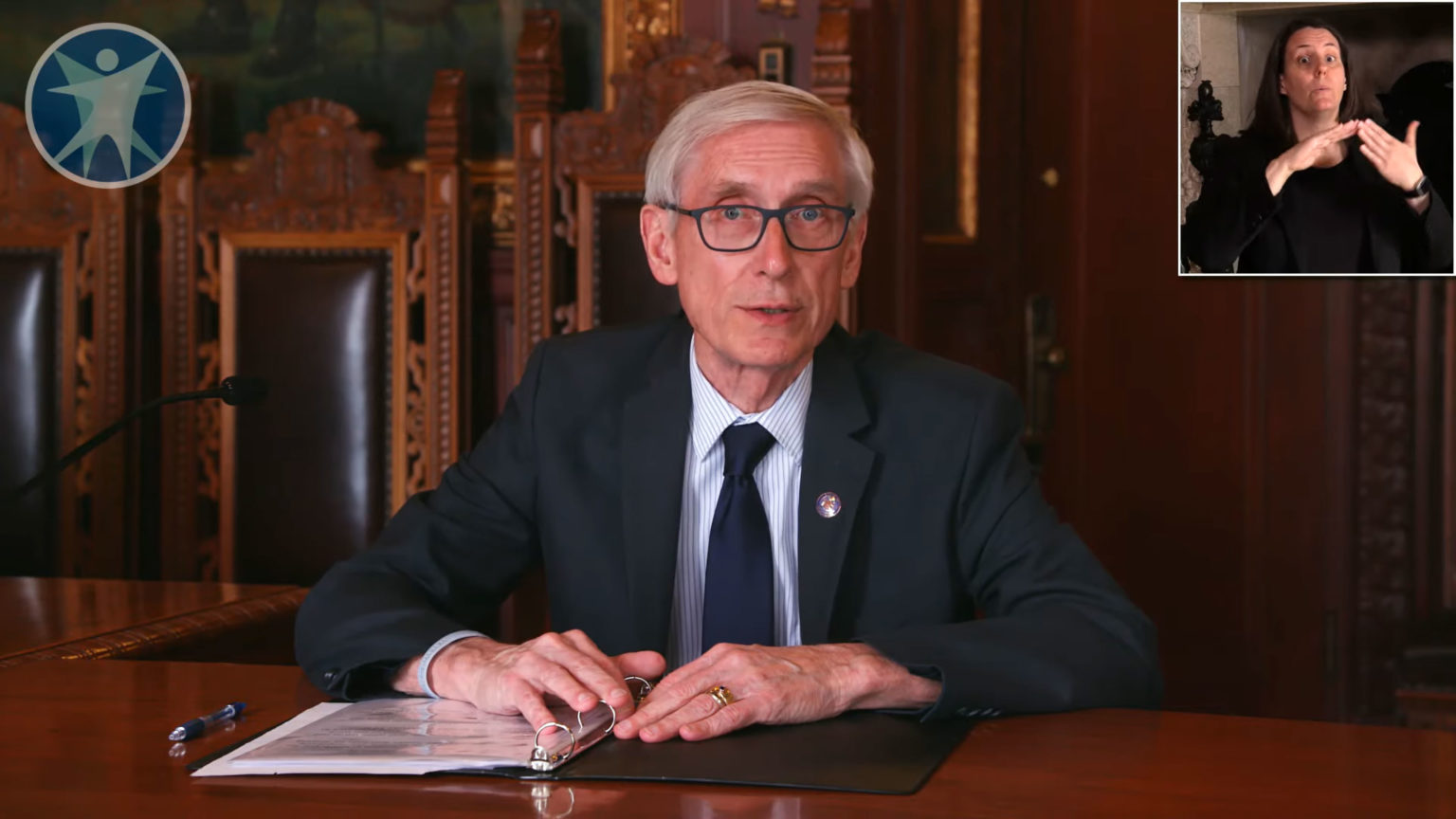 ---
In a media briefing the day before his original "Safer at Home" order was set to expire, Gov. Tony Evers reiterated the need for Wisconsinites to continue to distance themselves.
"We'll all have to keep doing our part so that our families, our neighbors and our communities are safe," the governor said Thursday.
Friday marks the start of the extended order the Evers administration released last week. The order lifts some limitations to staying at home, allowing libraries to implement curbside pickup for example.
"And yes, starting tomorrow, golf courses may open up, which I know folks across our state have been asking for," Evers said. "But we are still asking you to limit your unnecessary trips, limit your travel to essential needs."
Friday also marks a scheduled day of protest at the state Capitol, with demonstrators charging Evers overstepped his bounds by extending the state's stay-at-home order. Protest planners said they will continue with the demonstration despite being denied a permit to do so on Capitol grounds. Evers said he supported their First Amendment rights, and expected them to exercise them with social distancing practices in mind.
Evers faces a challenge to his stay-at-home order on a legal front as well. Republican legislative leaders filed a lawsuit with the Wisconsin Supreme Court to challenge the governor and his health secretary's ability to extend such an order. At the briefing Thursday, Evers called the move "nothing more than a blanket and obvious power grab."
Assembly Speaker Robin Vos, R-Rochester, and Senate Majority Leader Scott Fitzgerald, R-Juneau, wrote a letter Thursday to Evers, asking him to allow legislators "a seat at the table."
"We were left no choice but to file an original action in the State Supreme Court," they wrote, "asking the Court to order what Wisconsin law makes clear: the Legislature must have a seat at the table for these deeply consequential policy decisions."
Evers said his staff has been in communication with the Republicans' offices nearly every day.
"We're moving forward in the meantime anyway," he said. "Going back and forth with Robin Vos at this point in time is not necessarily helpful."
On the health care front, Department of Health Services Secretary-designee Andrea Palm said the state is making headway toward the testing capacity goal included in the governor's reopening plan. The "Badger Bounce Back" sets a target capacity of 85,000 tests per week.
"[Wisconsin is] just shy of eleven thousand tests capacity today," Palm said. "So we are making significant progress towards our goal, and that is certainly something we are pleased with."
This comes the same day coronavirus cases in Wisconsin rose to 5,054, with a little more than a quarter of those cases requiring hospitalization. DHS reported Thursday 257 Wisconsinites have died from the disease.
Palm said the state is working to track a recent outbreak in Brown County, stemming from three meat packing facilities. She said the state sent 2,000 test kits to the area per a request from the local health department, but that the state has not deployed National Guard troops to help staff the effort.
"We also did facilitate a connection to the Centers for Disease Control, who do have few resources on the ground to help with some of the data analytics as well as some of the needed contact tracing," she said. "We've been in very close contact with both the local public health department as well as the health systems involved."
---
Recent Here & Now
//php dynamic_sidebar( 'news-sidebar-2' ); ?>