Update: Evers Extends 'Safer at Home' Order Through May
The new order extends "Safer at Home" social distancing through the morning of May 26. The governor says increased testing capacity and other public health measures are needed to be in place before the state reopens.
April 16, 2020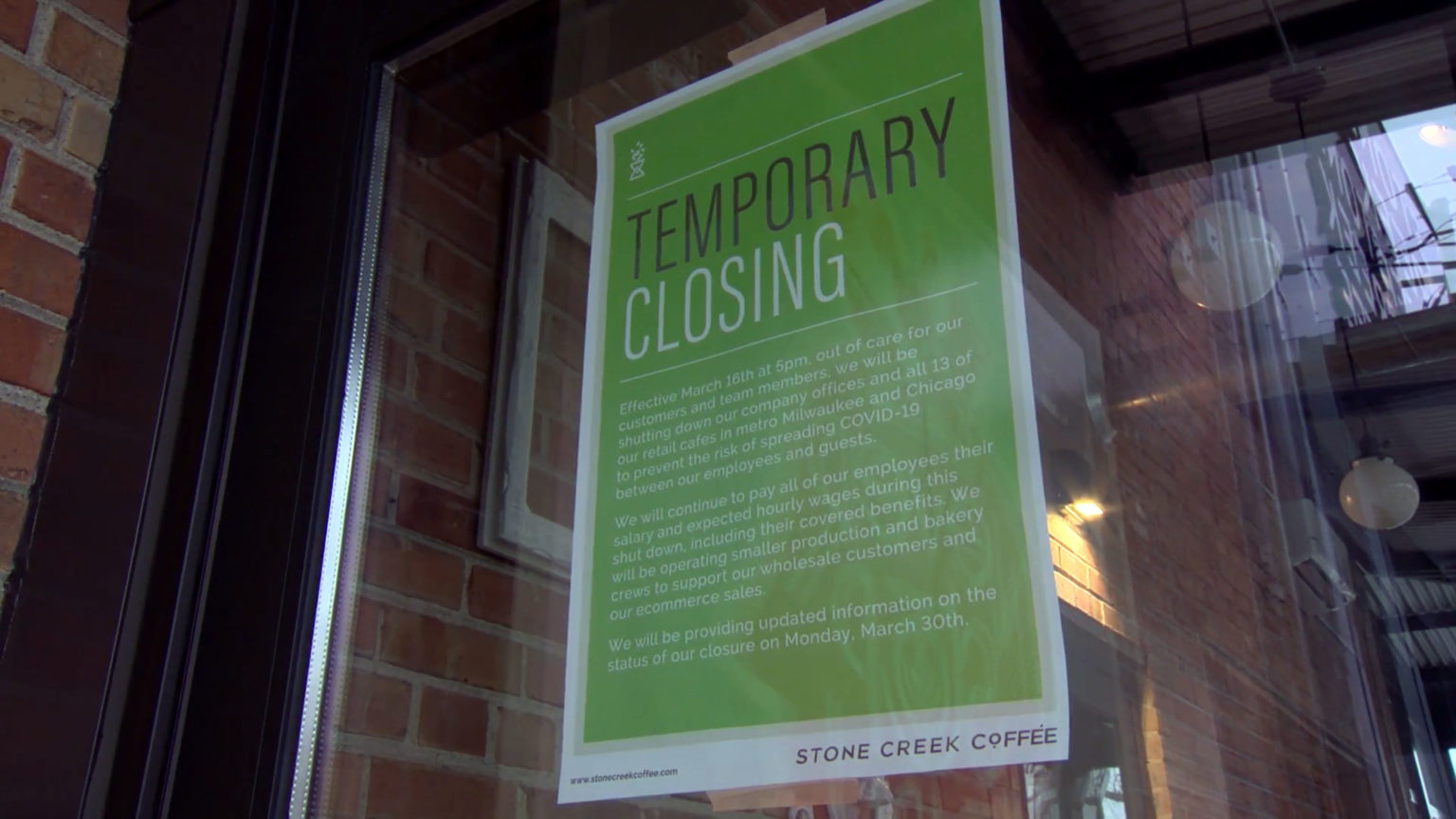 ---
Gov. Tony Evers ordered Department of Health Services Secretary-designee Andrea Palm to extend his "Safer at Home" order an extra month through 8 a.m. on May 26.
"We aren't out of the woods just yet," Evers said in a statement. "As I've said all along, we are going to rely on the science and public health experts to guide us through this challenge."
At a Thursday media briefing, Evers said criteria for lifting the stay-at-home order would include an increase in testing capacity, contact tracing of positive cases and personal protective equipment for health care workers. The governor said broadly the state would not go back to normal until a vaccine becomes widely available.
"We can't think of it like flipping a light switch," Evers said. "It's like turning a dial, the more disciplined we are now, the faster we can turn it."
"This is what we need to do to save lives," Palm said at Thursday's briefing.
The governor's announcement drew sharp criticism from Republican legislators. Sens. David Craig, R-Town of Vernon, and Duey Stroebel, R-Cedarburg, called for the ouster of the governor's health secretary, who has not yet been confirmed by the state Senate.
"Now, when the economy is on its knees, rather than being flexible on ways to re-open the economy with little-to-no risk, Sec.-designee Palm has once again acted far beyond her authority," Craig said.
Senate Majority Leader Scott Fitzgerald, R-Juneau, said the power to close the state "was never intended to rest solely in the hands of one individual." He did not say however, whether Palm's confirmation was in jeopardy.
"Everyone agrees that reasonable measures must be taken during a public health crisis. Health and safety are a priority, however to extend this order for another month without a plan for how to reopen the state or clear benchmarks for an early expiration is simply unacceptable," Fitzgerald said.
During Thursday's briefing, state epidemiologist Dr. Ryan Westergaard said the state's increase in testing capacity may allow doctors to loosen their criteria on who receives COVID-19 tests. Previously only those hospitalized with symptoms were recommended for testing. Now Westergaard says, especially with the flu season lifting as the weather turns, doctors can more heavily scrutinize respiratory symptoms and push for more people to be tested.
The extension of the order provides for a little more latitude—golf courses can open for example, and non-essential businesses can do more "minimum basic operations." According to the order, that allows non-essential businesses to allocate workers to maintain businesses' physical infrastructure and inventory. The order also urges businesses to implement curbside pickup as a way to continue operating while maintaining social distance.
The current "Safer at Home" order remains in effect until April 24, when the new order will take effect. The governor's chief legal counsel says the stay-at-home order is distinct from the governor's public health emergency declaration, which expires May 12.
Sen. Howard Marklein, R-Spring Green, advocated turning the state's attention to finding an "exit strategy" for the social distancing order.
"Our hospitals, businesses of every size and citizens need to see a light at the end of the tunnel," he said. "They are afraid of the long-term consequences of waiting because of fear."
Audio courtesy of Sen. Howard Marklein.
The governor also announced Thursday that he will join the governors of Michigan, Ohio, Minnesota, Illinois, Indiana and Kentucky to coordinate when those states will lift social distancing guidelines. The governors wrote in a press release:
"We will closely examine at least these four factors when determining when best to reopen our economy:
Sustained control of the rate of new infections and hospitalizations.
Enhanced ability to test and trace.
Sufficient health care capacity to handle resurgence.
And best practices for social distancing in the workplace."
The governors said coordination will ensure the region "gets it right" when deciding how to re-activate sectors of the economy. They added the states may not take action at the same time, but that they "will make decisions based on facts, science, and recommendations from experts in health care, business, labor, and education."
---
Recent Here & Now
//php dynamic_sidebar( 'news-sidebar-2' ); ?>