Disparities persist in Wisconsin special education practices as budget battles loom
Children of color are almost twice as likely to be diagnosed with behavioral disabilities in Wisconsin schools than white children, as teachers navigate a complex system and seek more support from the state.
November 30, 2022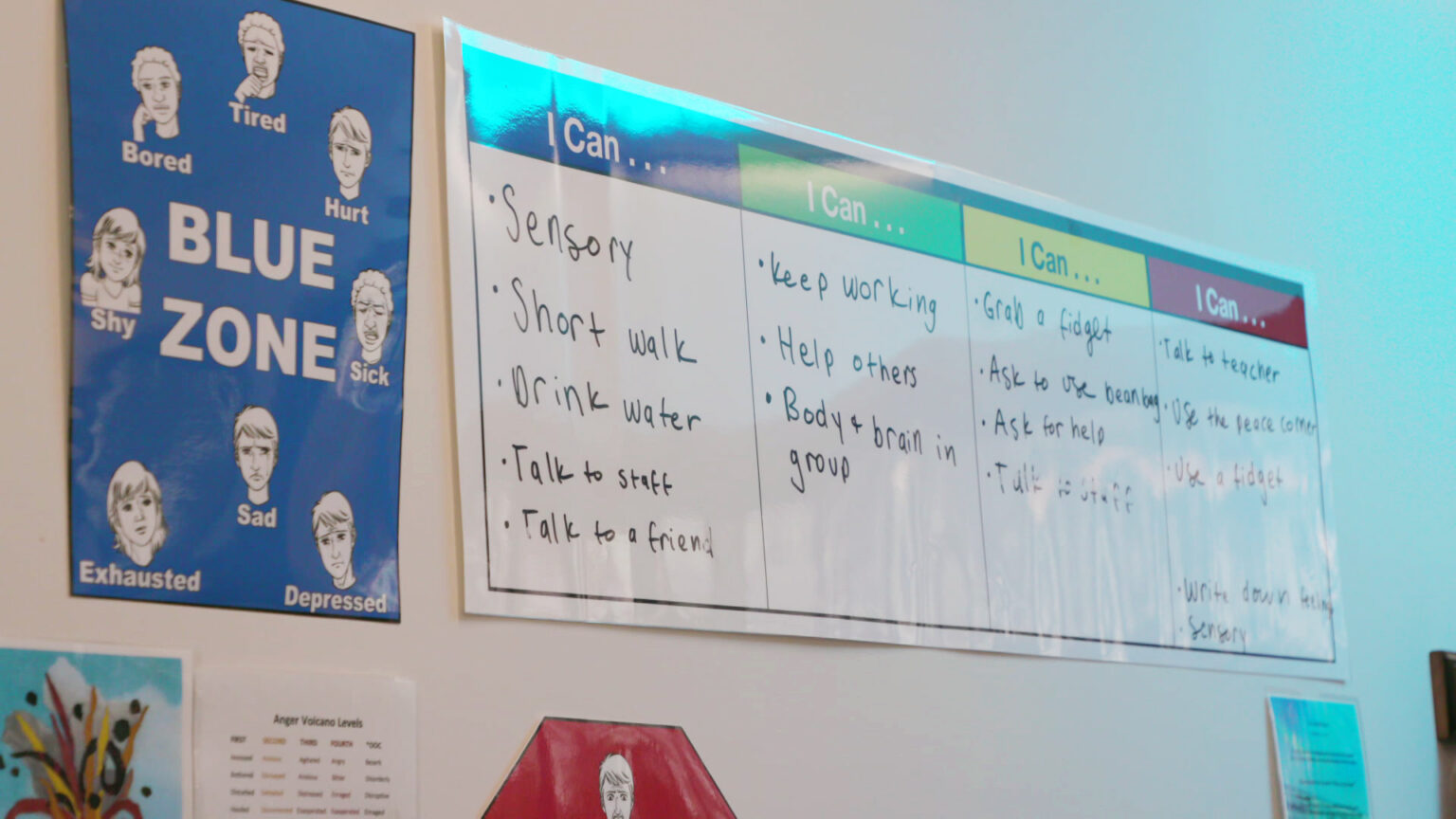 ---
The types of disabilities typically diagnosed for children around Wisconsin exhibit distinct disparities by race, complicating efforts by educators to help kids learn in an environment where time and resources are at a premium.
Rachel Fish, a sociology professor at New York University, researches disparities by gender and race in special education. In research that focused on Wisconsin public school students that was published in July 2022, Fish found that white children are more likely to be diagnosed with "high-status" disabilities like Attention-Deficit / Hyperactivity Disorder, known as ADHD, while children of color are more often diagnosed with "low-status" disabilities, primarily other behavior disorders. At the same time, white children are about half as likely as Black or Native students to receive an Individual Education Program, which is a legally defined special education protocol for eligible students.
In the state's public schools, students are evaluated on their need for additional support in school using what's termed a "Equitable Multi-Tiered Systems of Support" method, as defined by the Wisconsin Department of Public Instruction (DPI). This system uses data and collaboration to evaluate and support academic, behavioral and social-emotional instruction for students.
The framework is far-reaching, using 11 different "key system features" to help support students, and "positive culture."
Since the process is so interconnected, complicated and time consuming, Fish said teachers with fewer resources are less likely to refer a child to special education.
"I met teachers that had to do the entire [Multi-Tiered Systems of Support] process themselves with very little support, and that was untenable," Fish said. "It meant that they referred very few kids, since teachers were overtaxed and didn't have enough time or resources."
Having adequate resources isn't the only challenge in properly diagnosing learning disabilities, Fish explained, since disability is a "fuzzy" label.
"There's this idea that one day we're going to have the technology to throw a kid into a brain scan and be able to say, 'Here's the disability [they have], and here's the intervention," she said. "But in reality, these are social constructs, [disability] doesn't necessarily mean that there is [large] brain variation. It means that there are certain clusters of difficulties, behaviors and skills that we call disability."
Racial disparities in special education
Wisconsin students are mostly white, according to DPI. About 70% of students enrolled in Wisconsin public schools are white, while Hispanic students make up the next largest group at above 12%, followed by Black students at 9%. But at the same time, out of the 60,000 licensed teachers in Wisconsin, 94% are white, while 2% are Hispanic and 1.8% are Black.
"I had Black, Native American and [Hispanic] kids in the study that were facing difficulties academically, but the teachers didn't see it as a disability," Fish said. "It was often an assumption that the student just needs to apply themselves — so teachers would hold the kids to higher expectations and give tough love."
That thought process can be harmful to students, said Fish, because those that might need additional support might not get it. Further, students that may be dealing with the consequences of structural inequalities at home, like a family member's immigration status, may not get diagnosed with a disability because a teacher didn't want to relate issues at home to a disability.
"All of those factors are coming together which influence a racialized perception of who has "high" ability," Fish said. "That means that teachers might not see [students of color] as needing these higher status or academic disabilities."
At the same time, Fish said it's difficult to say children of color are being overrepresented as having "low-status" disabilities — and vice versa for white children — because there is no true rate of disability. However, she has found that race and gender have impacts on diagnoses and support in Wisconsin, and said it's key for educators to understand their own biases when addressing disabilities in the classroom.
In a Sept. 1 email, DPI stated it has known about this issue for years, and the state's statutory criteria for identifying a student with an emotional behavioral disability have been updated. These updated criteria are more objective according to DPI, and include observations of students in both academic and non-academic settings, interviews with the student and parent or family, and nationally standardized behavior rating scales from at least two sources.
"Emotional [behavior] disability is a label applied to students having behavioral difficulties in the classroom, and is really associated with the juvenile justice system," Fish said. "It's very exclusionary."
About 60 districts per year have students of color diagnosed with disabilities at twice the rate of white students, according to DPI, which triggers a mandatory improvement plan. If that threshold is met, the school district is required to conduct a root cause analysis, and to spend 15% of its federal special education funding on strategies to reduce race-based disparities.
Many districts use that funding to provide training to teachers to help identify racial biases.
"This isn't about saying, 'Oh, teachers are racist'," Fish said. "This is really about how [our societal] belief systems shape the ways that teachers make sense of student difficulty, which then shape the kinds of interventions that they might provide for the student."
Fish said educators can try to improve disability education simply by being aware of their blind spots.
"Teachers and police officers and doctors are in gatekeeping positions where they have to decide who gets what kind of treatment and who gets what kind of response," she said. "Because they are decision-makers, their decisions are shaped by the same social factors that shape all of us and how we perceive other people."
Special education funding in the 2023-25 budget
Special education funding for schools plays a large part in racial disparities related to disability diagnoses, Fish found in her research. If resources are stretched thin, an educator is often less likely to refer a student to special education support.
"This is really about school structure — we need well funded resources that can provide support," she said.
Wisconsin spent $12,740 per student on public elementary and secondary education in 2020, which is about 6% below the national average and ranks 25th among all states. That level marks a significant decrease since 2002, when Wisconsin had the 11th highest per-student spending in the nation.
"Wisconsin DPI continues to hear concerns from the Wisconsin Council on Special Education, advocacy organizations and our school districts that the funding provided is inadequate to address the special education needs of students in Wisconsin," said DPI communications officer Chris Bucher. "Categorical funding of special education is well below 100% of the current needs."
An October 2022 report by the Education Law Center, a nonprofit that advocates for equity and justice in funding for schools, found special education costs in Wisconsin exceeded $1.82 billion in the 2019-20 school year, with $1.25 billion of that total falling directly on school districts. These costs hit high-poverty districts the hardest, requiring those schools to divert $1,818 per-pupil from their general funds, compared to $1,266 per-pupil in low-poverty districts.
Gov. Tony Evers, a Democrat, sought to increase funding for special education in his 2021-23 biennial budget proposal, but the approved budget for education was cut to only cover about a third of what educators asked for. Over the last decade, the Education Law Center found the state government has reimbursed districts for less than one-third of their total special education costs.
DPI's request for the 2023-25 biennial budget would increase the reimbursement rate for special education to 45% in 2024 and 60% in 2025.
Advocates say a higher reimbursement rate would be effective in closing current gaps.
"Increasing the reimbursement rate to 90% would require an investment of $1 billion in new state funding and mostly eliminate the state's underfunding of special education costs," said Mary McKillip, an Education Law Center researcher, in a news release.
Estimates from the Wisconsin Department of Revenue project the state will end the 2022 fiscal year with a roughly $6.6 billion surplus.
In September, Evers released the DPI budget proposal with its increased reimbursement rates for special education. The 2022 election left Wisconsin in a state of divided government, though, and the Republican leadership of the state Legislature has indicated they would consider negotiating over expanded funding for public schools if Evers would support expanding funding for private schools, an approach the governor has said he is unlikely to support.
---
Recent Here & Now
//php dynamic_sidebar( 'news-sidebar-2' ); ?>