Wisconsin's tourism jobs see rebounding interest by international workers in 2022
Hospitality businesses around the state struggled through the pandemic, first with a drop in demand and subsequently with filling open positions, but hopes are high in the Wisconsin Dells area that the number of students getting J-1 work visas will address seasonal labor needs.
April 28, 2022 • South Central Region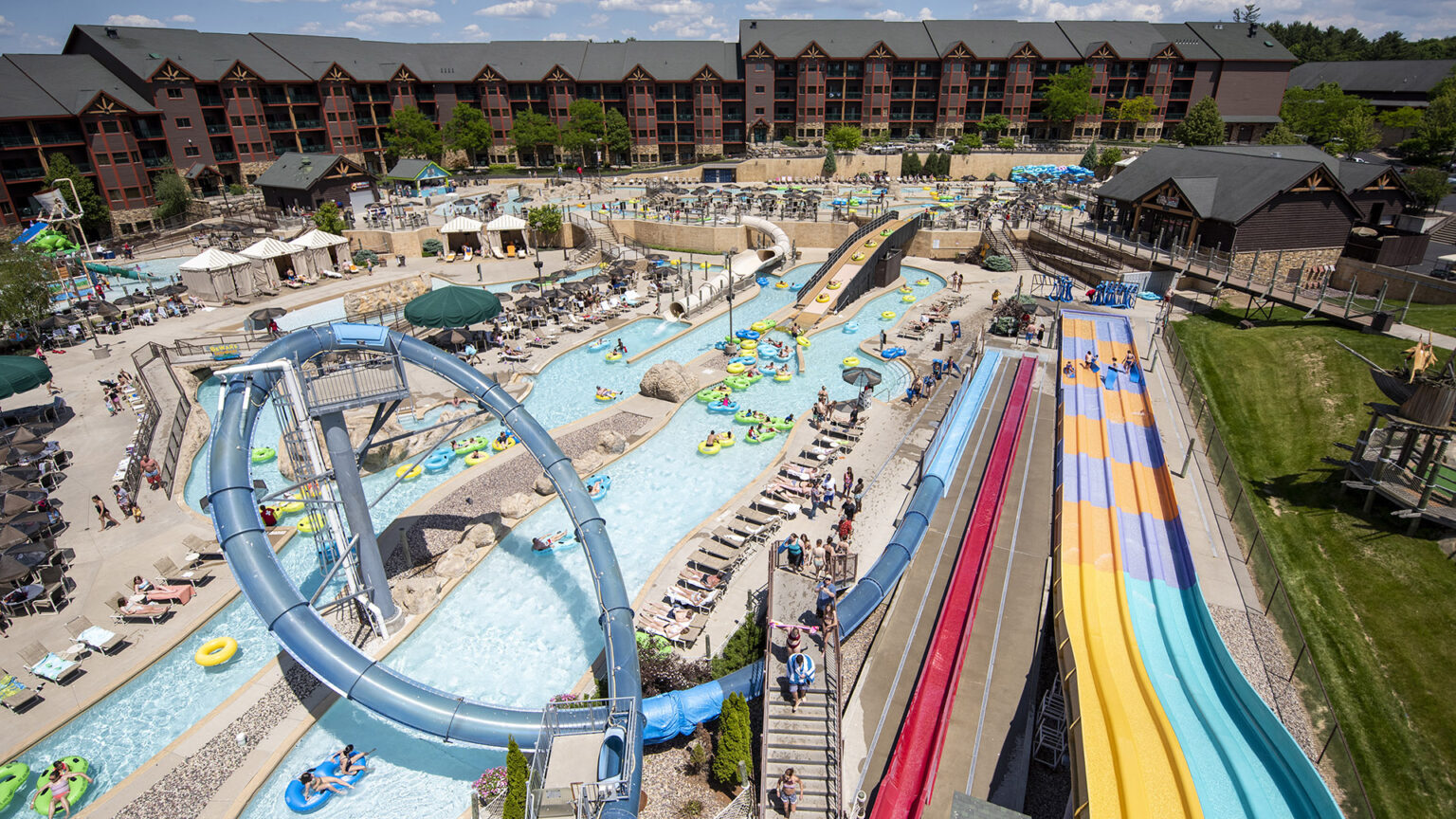 ---
As tourist destinations around Wisconsin gear up for another summer, the seasonal flow of hospitality workers into the state is set to return to pre-pandemic levels.
The labor prospects are a welcome development for business owners after two challenging years for Wisconsin's tourism and hospitality industry, which prior to the COVID-19 pandemic generated nearly $22 billion annually and supported about 200,000 jobs.
Many of those jobs went unfilled in 2020 and 2021. The pandemic caused demand for hospitality services like hotel rooms and indoor dining to crater in 2020 as visitors and workers alike sought to avoid exposure to the virus. In 2021, the arrival of vaccines prompted a resurgence of tourists, but a widespread labor shortage meant many resorts and other hospitality businesses couldn't hire enough workers to meet rebounding travel.
A year later, tourism boosters expect the balance between demand driven by vacationers and the supply of hospitality workers in Wisconsin to be much more level.
"We're in a much, much better situation than we have been since 2019," said Tom Diehl, who owns Tommy Bartlett Inc., with his wife, Margaret. The company operated the Tommy Bartlett water ski show in the Wisconsin Dells for 68 years before the pandemic put it out of business. However, Diehl remains heavily involved in promoting the Dells as a tourist destination.
Diehl credited resurging demand for visas that allow international students to spend summers working in the United States for the improved labor outlook. Employers in several of Wisconsin's major tourist destinations, including the Dells and Door County, have long depended on these international student workers who travel to the U.S. on short-term J-1 visas.
"In 2020 we had very, very few J-1 [workers] — they all canceled because of covid," Diehl said.
Those international student workers contributed to a seasonal workforce in 2021 that amounted to about 75% of pre-pandemic employment in the Dells, Diehl said. The labor shortage meant many resorts and restaurants could not operate at full capacity even as the Dells saw a record number of annual visitors.
"That put a lot of strain on all the employees that were here," Diehl said. "It was a great year, it's just that we couldn't give the total customer service that our area is known for."
A month before Memorial Day weekend kicks off another summer tourism season, Wisconsin Dells employers are expecting to fill their open positions, Diehl said.
Indeed, U.S. State Department data show that interest in J-1 visas has skyrocketed in 2022, with the number of international students initiating the visa process to work in Wisconsin tourist destinations easily exceeding 2021 levels. As of late March, more than 2,600 students had already initiated the visa process to work in the Dells in 2022, with more than 1,100 already receiving visas.
"There's a lot of excitement on behalf of the students and from the community," said Stacie Tollaksen, a regional manager for Intrax, which provides cultural and educational exchange opportunities for international students and sponsors many J-1 visa recipients in Wisconsin. Tollaksen heads up the Wisconsin Dells J-1 Consortium, a group that works closely with J-1 visa recipients in that region.
"We fully expect to have the same if not more international students that we did in 2019," said Tollaksen. "There's been a lot of pent up demand."
Intrax recruits students from 20 nations, said Tollaksen. In 2022, a large contingent of J-1 recipients coming to Wisconsin through Intrax hail from a handful of nations: Dominican Republic, Jamaica, Romania and Thailand.
Diehl also noted an upswing in Dells-area J-1 recipients coming from Colombia and Turkey, while the war in Ukraine has caused the number of Ukrainian J-1 visa recipients to plummet.
"Normally, we have a good turnout of Ukrainians," Diehl said. "But obviously with the war going on, they're not coming."
---
Recent Here & Now
//php dynamic_sidebar( 'news-sidebar-2' ); ?>