Wisconsin's recent blue-red voting trends solidify in spring 2023 election
A powerhouse turnout by Democratic voters in Dane County and shifting support from Republican voters in Milwaukee's suburbs – both building steam over the past decade — were consequential in the elections for state Supreme Court and Senate District 8.
April 6, 2023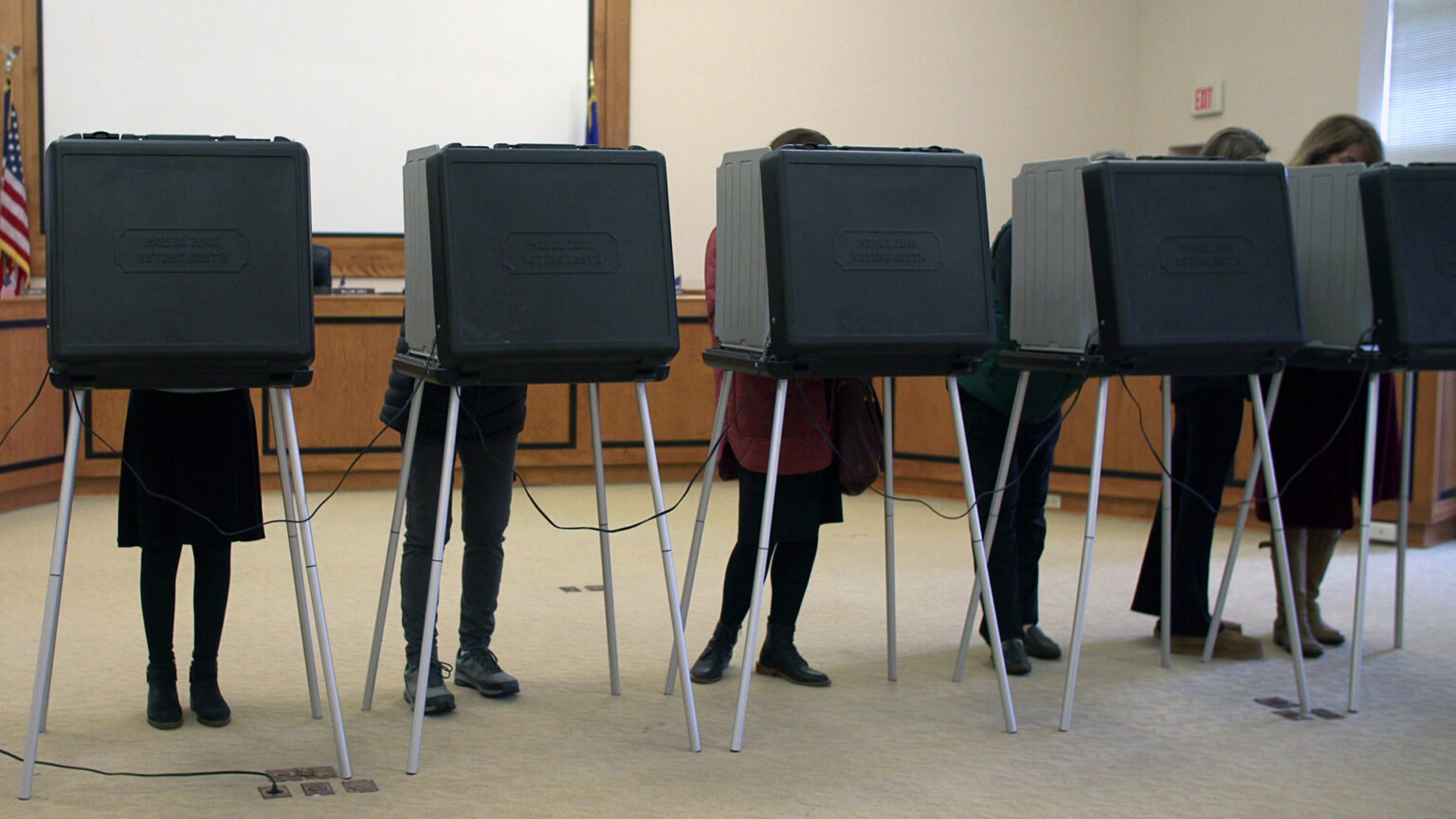 ---
Following a bitter and expensive campaign, the 2023 election for an open seat on the Wisconsin Supreme Court set a record for turnout in a spring election not during a presidential year. On April 4, liberal candidate Janet Protasiewicz defeated the conservative candidate Daniel Kelly by 11 points – about 200,000 votes — a very wide gap for a state that has regularly seen elections decided by the slimmest of margins.
The race was the most expensive state Supreme Court battle in both Wisconsin and American history, after candidates and special interest groups poured more than $42 million into winning the decisive swing seat. The issue of abortion played a central role in the campaign, as did the partisan affiliations of the candidates, with each expressing contempt for the other.
Unofficial counts reported by the Associated Press show over 1.8 million votes were cast for the race, for a turnout of 51% of the over 3.5 million registered voters as of April 1. With the vast majority of votes tabulated, that marks a major increase in turnout over the previous comparable year of 2011, which had a turnout of 34% for another bitter state Supreme Court race held during a non-presidential year.
With Protasiewicz's win, Democratic-backed justices make up a 4-3 majority on Wisconsin's top court. She was vocal about supporting abortion rights and opposing the state's most recent round of redistricting, and lawsuits over each issue are expected to come before the court after she takes office on Aug. 1.
Looking back on Election Day, here are a few trends that decided Wisconsin's Supreme Court vote.
Democratic strongholds turn out
Dane and Milwaukee counties, whose votes lean heavily Democratic, overwhelmingly voted for Protasiewicz. Unofficial counts for Dane County show Protasiewicz secured around 197,000 votes — or 82% of the roughly 240,000 votes cast, while winning around 170,000 votes in MIlwaukee County — about 73% of about 233,000 total.
In all, Protaziewicz won seven out of Wisconsin's 10 largest counties by population. She also saw majorities in counties like La Crosse, Eau Claire, Grant, Dunn and Pierce, all of which have UW System campuses.
Protasiewicz also outperformed expectations in the Fox Valley, which leans conservative but can swing toward liberal candidates. She carried Brown and Outagamie counties by four and two points respectively, as well as Winnebago County, which leans more liberal than the other two "BOW counties."
Suburban Republican counties continue shift
Several Republican voter strongholds — particularly the Waukesha-Ozaukee-Washington county cluster in southeastern Wisconsin — did not support Kelly enough to overtake the margins for Protasiewicz in Dane and Milwaukee counties. In most counties, Kelly was not able to hit the mark conservative candidate Brian Hadegorn set in his 2019 victory against liberal candidate Lisa Neubauer.
The drop in conservative vote share in suburban Milwaukee is a trend that has continued over the last six years — Republicans and Republican backed candidates have now lost 14 of the past 17 statewide elections.
Senate District 8 closer than expected
A special election for an open seat in Senate District 8 — won by Republican Dan Knodl, a member of the state Assembly within the district — was decided by about 1,300 votes out of more than 75,000 total cast.
Political observers have noted an ongoing shift toward Democrats in the district, as the Republican vote share has dropped in elections since 2012. While Democratic candidate Jodi Habush Sinykin wasn't favored to win, the 2023 election marks the closest race the district has seen in at least a decade.
As Knodl is now set to join the state Senate, Republicans have a 22-seat supermajority in that chamber. Along with a Republican majority in the Assembly, this win gives Senate Republicans enough votes to potentially impeach a civil officer, including elected officials at the state and local levels.
---
Recent Here & Now
//php dynamic_sidebar( 'news-sidebar-2' ); ?>