How a shifting electorate is shaping the 2023 race for Wisconsin's 8th Senate District
Changing partisan preferences among suburban voters is playing a role in the prominence of a special election between Republican candidate Daniel Knodl and Democratic candidate Jodi Habush Sinykin for an open state Senate seat north of Milwaukee.
March 14, 2023 • Southeast Region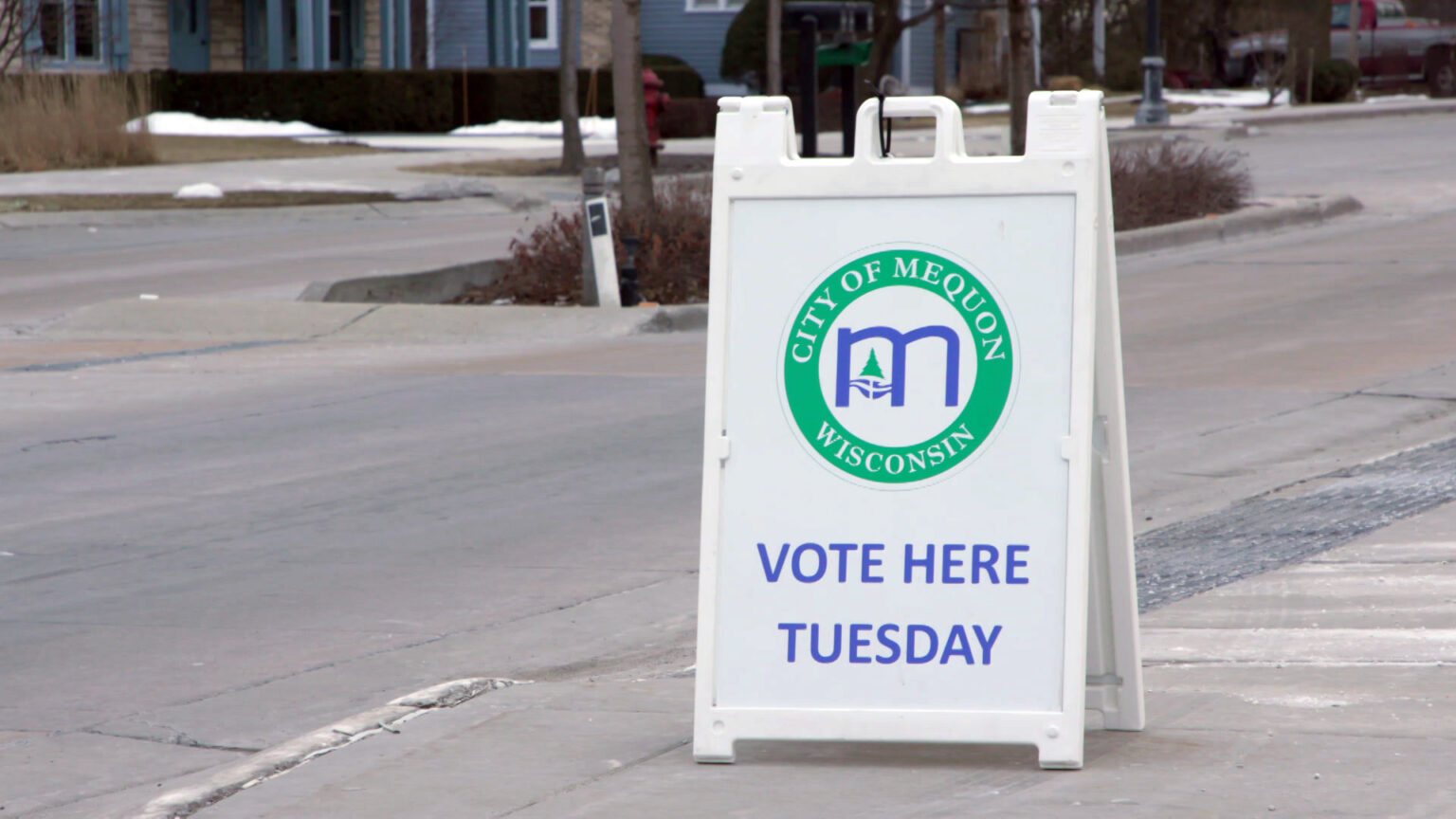 ---
A special election in Wisconsin's 8th Senate District is attracting statewide attention in 2023, as Republicans try to hang on to a supermajority in that chamber, while Democrats try to win the seat for the first time since 1992.
Longtime state Senator Alberta Darling, a Republican from River Hills, announced her retirement at the end of 2022, after holding the office for three decades. Darling's exit leaves Republican primary winner Daniel Knodl and Democratic candidate Jodi Habush Sinykin to duke it out in the April 3 spring election.
Senate District 8 covers a broad swath of the northern Milwaukee suburbs and exurbs that includes parts of Milwaukee, Ozaukee, Washington and Waukesha counties. The district's geography was largely untouched in the 2021 redistricting cycle after shrinking by some degree in the 2011 round. These small changes around its edges bumped a general Republican electoral edge from eight points in the 2000s to about 13 points in the 2010s, according to John Johnson, a researcher with the Lubar Center for Public Policy Research and Civic Education at the Marquette University Law School.
Over her time in office, Darling typically won by 10 to 30-point margins when facing a challenger, except for a one-point difference in 2008 and a seven-point gap in a 2011 recall attempt. In 2020, Darling won by a relatively safe — but closer — eight points.
However, despite the fact that Darling held the seat for 30 years, and gerrymandered maps that boost Republican candidates in Milwaukee's suburbs, Democrats feel they have a chance at winning the district in April.
Republicans have won every fall general election in the district for at least the past 10 years, but their margin of victory has been shrinking.
"[Senate District 8] was a sort of a Republican bastion for a long time, but not so much anymore," Johnson said. "The reasons why [the area] is changing, I think, speak to the tensions that are in the Republican Party in Wisconsin now."
In the 2012 recall campaign against then Gov. Scott Walker, the Republican incumbent carried voters in the 8th District by nearly 35 points. That gap has drastically fallen in the last 10 years, though. In the fall 2022 gubernatorial election, Republican challenger Tim Michels outpaced Democratic incumbent Gov. Tony Evers in the district by about four points.
"The political geography is shifting here pretty rapidly to date towards the Democrats, they feel the wind at their back, so to speak," Johnson said about northern areas of suburban Milwaukee. "Democrats do occasionally pull out unlikely victories in special elections because when turnout is low, weird things can happen."
Despite the changing political landscape of the 8th, Johnson said it is still unlikely that Habush-Sinykin defeats Knodl.
Knodl, who currently represents Wisconsin's 24th Assembly District, handily defeated primary challengers Janel Brantdjen and Van Mobley in the Feb. 21 primary. Knodl was first elected to the Assembly in 2008, and holds the chair of that chamber's oversight committee.
"The work is not finished and our campaign will continue to deliver our message of economic prosperity, safe communities, and pragmatic solutions," Knodl said in a statement after the primary.
Knodl's campaign website lists ​reducing taxes, increasing funding for public schools and creating a "pro-growth" economy in Wisconsin as his top priorities. In the first several months of the 2023 legislative session, Knodl proposed a bill that would implement a flat 3.25% state income tax by 2026, and another bill that would eliminate the personal property tax.
The Democratic candidate, Jodi Habush Sinykin, is an environmental lawyer who lists repealing Wisconsin's 1849 abortion ban, lowering healthcare costs and funding community and law enforcement programs as top issues on her campaign website.
"Dan Knodl is out of touch with the voters he is trying to represent," Habush Sinykin said in a Feb. 22 statement. "We need a State Senator that will work to improve the lives of the residents of the 8th, not someone that's going to Madison to pick divisive political fights."
If Knodl defeats Habush Sinykin and the 8th remains in Republican hands, that party will hold a slim 22-11 supermajority in the state Senate.
Although Republicans fell short of reaching a veto-proof majority in the Assembly in 2022, a supermajority in the Senate still unlocks new powers for the party. Coupled with a basic majority in the Assembly, Republican senators would have the ability to work with that chamber to impeach and remove certain state officials, including the governor, lieutenant governor and attorney general.
The 2023 spring general election is on Tuesday, April 4. More information about candidates is available via Wisconsin Vote.
---
Recent Here & Now
//php dynamic_sidebar( 'news-sidebar-2' ); ?>