Wisconsin's growing market for legal hemp-derived Delta THC
While recreational cannabis and medical marijuana remain illegal in Wisconsin, retailers around the state are selling products with delta-8, delta-9 and delta-10 forms of THC derived from legal hemp.
By Zac Schultz
November 8, 2023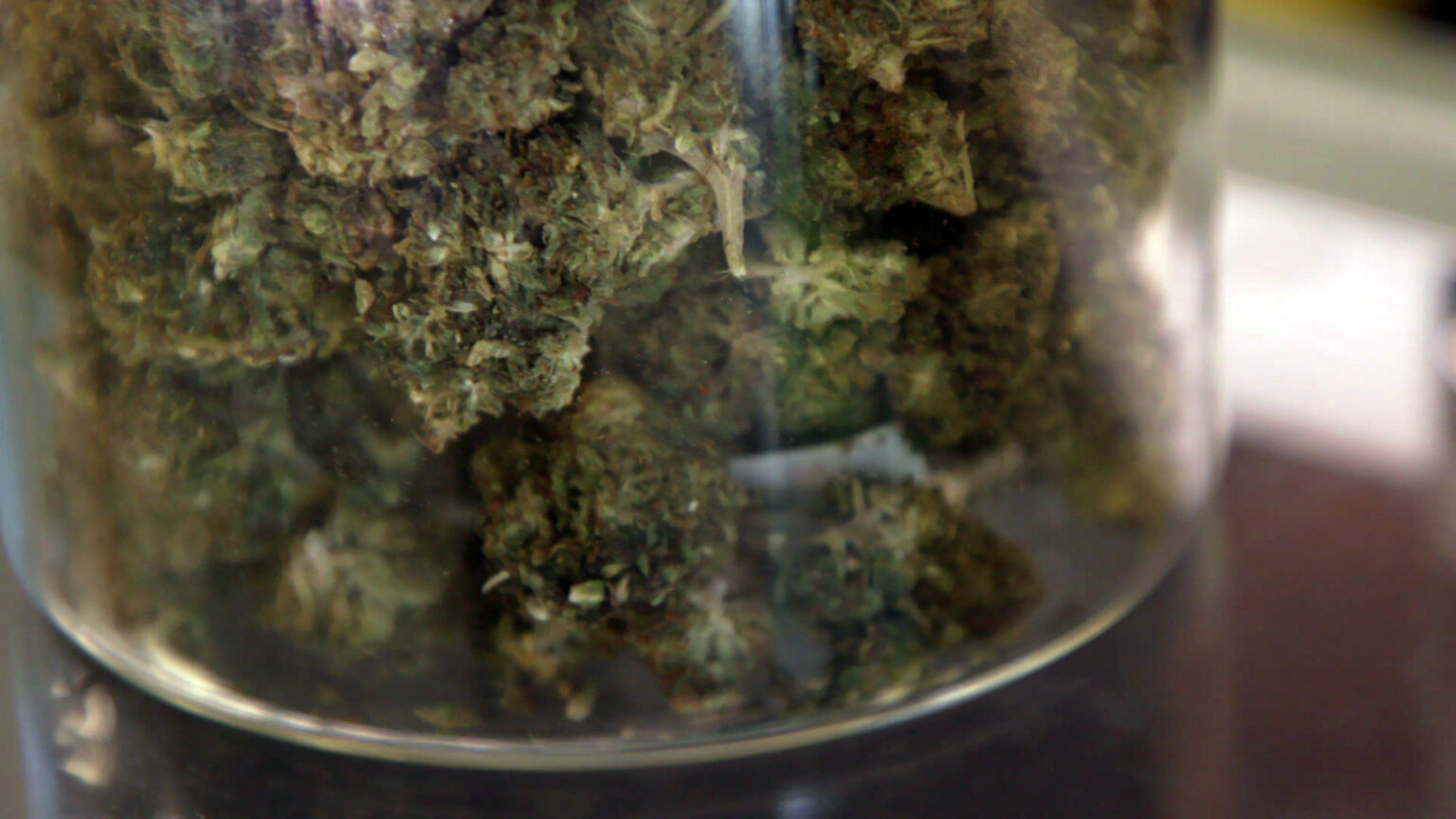 ---
Marijuana is not legal in Wisconsin, but there is a growing industry selling a product that looks and smells the same, and is engineered to provide the same effect to the user.
In a strip mall outside Wausau, sandwiched in between a burrito shop and a cellphone store, you will find The Dispensary. Outside, a small sign reads, "Welcome to our Joint". Inside, more marijuana references line the walls, from a "Weed Responsibly" sign glowing bright green, to large glass jars on the shelf behind the counter filled with what resembles marijuana flower.
However, the flowers are hemp.
"You are looking at the delta-8 THC flower," explained Bob Hickey Jr., regional manager of The Dispensary. "So it's grown as hemp, which has no or very minimal and legal amounts of trace amounts of delta-9 THC. So, normally it wouldn't give you any psychoactive effects. But we are able to infuse that with delta-8 THC, which is simply CBD converted to delta-8, and then you can get those similar effects. So it looks, taste smells exactly the same. But it is legal in Wisconsin."
Essentially, as the United States Congress and state legislators acted to legalize the hemp industry, they created a more specific definition of what form of marijuana is illegal. The 2018 Farm Bill declared industrial hemp was legal as long as it did not contain more than .3% of THC that is found in marijuana. The chemical structure of the THC found in cannabis grown for recreational use is known as delta-9.
"We realized that they specifically said a certain percentage of delta-9 was what's not allowed," said Hickey Jr. "As long as you're under that, you're good. At the time I don't think too many people were aware of all the different forms of THC there are, or how you could convert it or readily get it. And in finding, hey, wait a second, so we can grow hemp, which is legal, and then infuse it with delta-8 THC. And that's legal because we're still under the delta-9 THC" threshold in federal law.
Many of The Dispensary's products fall under the delta-8 or delta-10 categories. A sign on its wall breaks down the molecular differences between delta-8, -9 and -10.
A sandwich board sign notes the availability of hemp-derived delta-9 and delta-8 products at the Wausau location of CBD American Shaman on June 1, 2023. (Credit: PBS Wisconsin)
A neon sign is illuminated in the window of CBD American Shaman in Wausau on June 1, 2023. (Credit: PBS Wisconsin)
One factor in this market is a lack of federal regulation for all cannabis-related products. Hickey Jr. said the Dispensary maintains a high standard, but some of its customers complain about the lower or varying quality of delta-8 products purchased elsewhere.
Hickey Jr. said many of their first customers didn't believe these products were legal or worried it wouldn't give them the same feeling as traditional marijuana.
"I think a lot of people didn't realize what delta-8 could give you very similar effects," he said "If anything, just a little cleaner of a head space, but still that calm and relaxing kind of vibe that you would get from your traditional marijuana."
A customer can purchase products with names like Kandy Kush or Purple Punch, but when they walk out of the store, it comes with information explaining how it is legal in case they are stopped by law enforcement, Hickey Jr. said.
"We do let municipalities know and police organizations that we go to, we let them know ahead of time, like, 'Hey, here's how we do it,' why it's legal, that kind of stuff," he said. "We also staple the bag shut. So like if you were to get stopped in Weston or like where our stores are, we have a good relationship with the police officers."
Hickey Jr. said he would prefer to see marijuana become legalized in Wisconsin. If so, he would offer it as delta-9 right alongside his other products. Meanwhile, other retailers in the state sell hemp-derived delta-9 products advertising that they are under the legal threshold, even as many potential customers travel to neighboring states like Michigan to purchase legal cannabis products.
"It's almost like a whole lineup," he said. "It's like, well, what exactly are you looking to feel? You can already do that pretty good with traditional marijuana, but that's very psychoactive. With your delta-8 can be a little less psychoactive, with delta-10 you can get more of a focus-y effect. So it's really kind of opening the doors to a couple of different options."
---
Recent Here & Now
//php dynamic_sidebar( 'news-sidebar-2' ); ?>