What you need to know about Wisconsin's 2023 spring primary election
'Here & Now' has covered the Wisconsin Supreme Court election along with primaries for a state Senate seat and Madison mayor leading up to the Feb. 21 vote — explore reporting about the candidates and races.
February 21, 2023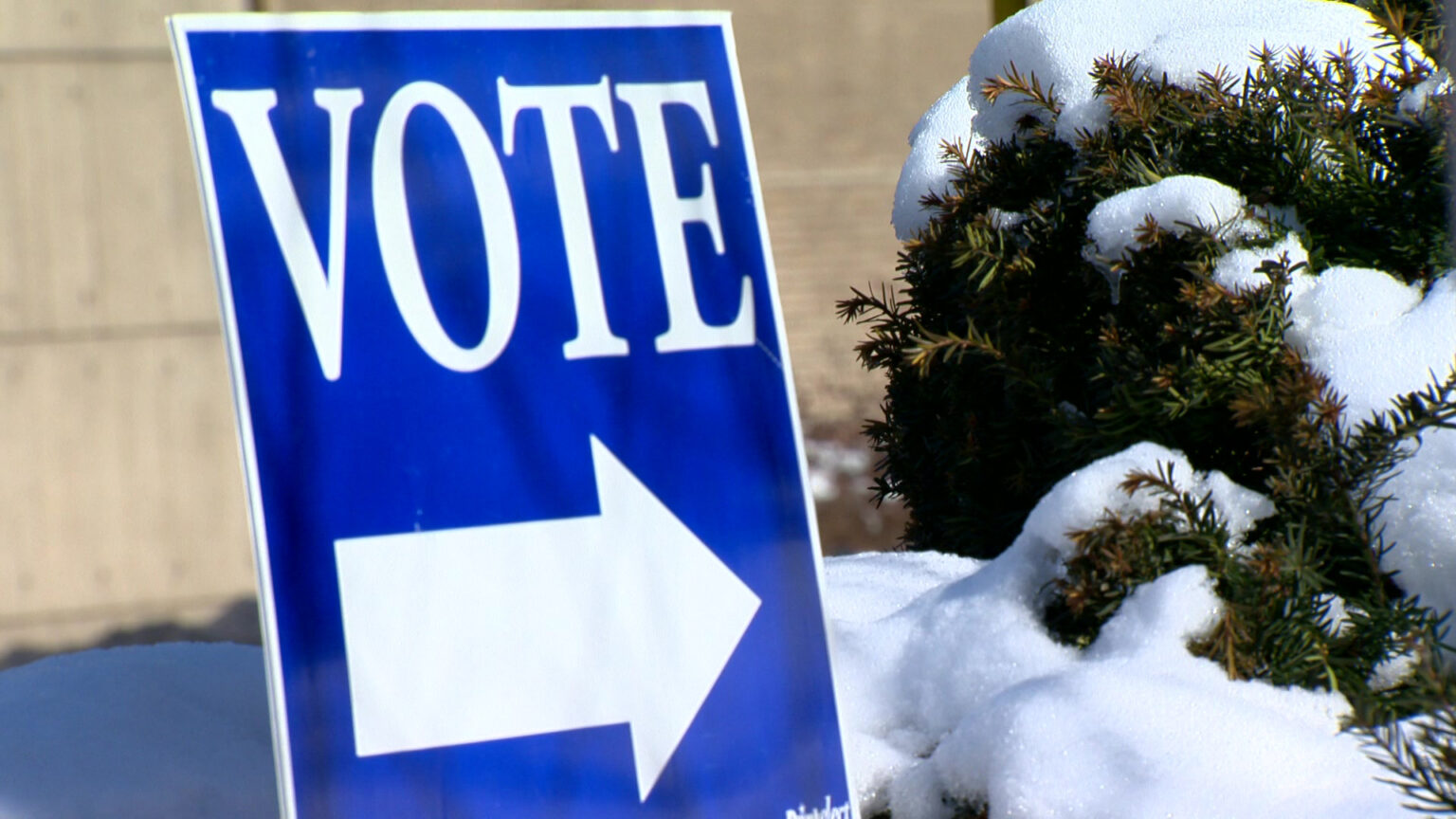 ---
The spring 2023 election in Wisconsin encompasses a host of local races, but it's a statewide race for an open seat on the state Supreme Court that's generating intense nationwide political interest. Here & Now 2023 has followed the issues, candidates and campaigns that have emerged over the early weeks of the year in advance of the primary. To learn more, explore "Here & Now" reporting about the 2023 spring election.

There are four candidates running in the primary for Wisconsin Supreme Court. Three are county circuit court judges and one is a former justice on the state high court. Two are conservatives and two are liberals. All four are hoping to move on to the spring election in April, but only two will do so.

At the beginning of the year, all four state Supreme Court candidates met in a forum in Madison, debating about law and politics and where they stand on each.

There are seven justices on the Wisconsin Supreme Court, one of whom has been pivotal to the direction of its rulings in multiple consequential cases over the past several years. Justice Brian Hagedorn has not endorsed any primary candidate, but his role on the court has become a factor in the race. All four candidates shared their thoughts on his jurisprudence.

The high stakes and prominent state Supreme Court election is likewise highly partisan, and both Wisconsin's Democratic governor and the chair of the state Republican Party shared their perspectives on the race.

There are two other particularly prominent races in the 2023 primary. One is for an open seat in the Wisconsin Senate, namely the District 8 seat that includes many of Milwaukee's northern suburbs. The incumbent state senator retired in December 2022, prompting the governor to call a special election, timing it to coincide with the spring 2023 voting schedule. Three Republican candidates are vying in the primary to face the Democratic candidate in the April election. The other race is for mayor of Madison, the state capital of Wisconsin and its second largest (and fast-growing) city. The incumbent mayor faces two primary challengers on the ballot, along with one write-in candidate.

The spring 2023 primary is on Feb. 21, with polls in Wisconsin opening at 7 a.m. and closing at 8 p.m. More information about candidates and races, the basics of voting, and election results as they are updated can be found at Wisconsin Vote.
---
Recent Here & Now
//php dynamic_sidebar( 'news-sidebar-2' ); ?>