Waukesha endures heartache, requires healing from parade tragedy
City authorities announced that criminal charges are being filed in response to the vehicular attack on a Christmas parade on Nov. 21 that has left at least 6 people dead and dozens injured, as community members impacted by the senseless act try to overcome their feelings of fear and shock.
By Murv Seymour, Marisa Wojcik
November 23, 2021 • Southeast Region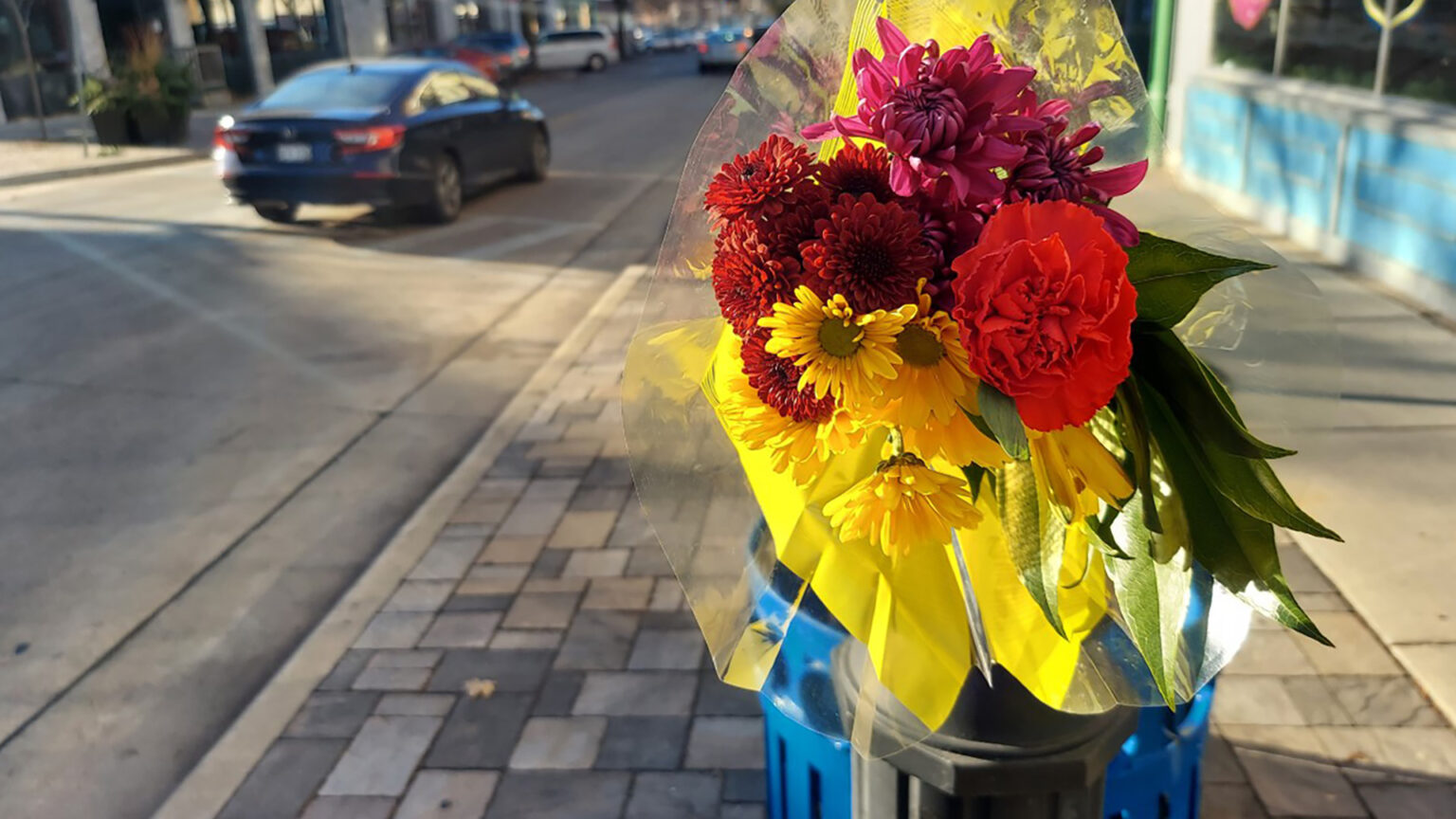 ---
Michelle Saran was running late bringing two of her kids to a Christmas parade in Waukesha where she spotted a maroon SUV swerving down the street. She got a good look at the driver before the deadly rampage started.
"I saw him when he went past me and he swerved around. He was in front of us. I saw him, and he looked like he was driving like he was just driving on the highway — like it was nothing," Saran said, describing the driver from where she stood at the corner of North Barstow and Main streets in the heart of Waukesha.
The driver looked calm, said Saran, with one hand on the steering wheel and an expressionless look on his face. He didn't look panicked, she thought, like he wasn't about to commit the horrific act of driving through a crowd of people.
Six people are confirmed dead and around four dozen others are injured after the driver of that SUV plowed through participants and onlookers on Nov. 21 at an annual holiday season parade in one of Wisconsin's largest cities.
Waukesha Police Chief Daniel Thompson said Darrell E. Brooks is in custody and is facing multiple counts of intentional homicide related to the incident. There is the potential for more charges, depending on how those who were injured fare.
The first five people who were killed have been identified as Virginia Sorenson, 79; Leanna Owen, 71; Tamara Durand, 52; Jane Kulich, 52; and Wilhelm Gospel, 81.
Authorities said the 39-year-old Milwaukee man was fleeing from a nearby domestic disturbance when he suddenly drove through police barricades at the corners of Hartland and Main streets at about 4:39 p.m. that Sunday afternoon. The maroon SUV plowed directly into the path of the crowded parade.
"I responded to the scene, and what I saw out of chaos and tragedy was heroes," Thompson said during a crowded press briefing held the following day.
According to investigators, one officer fired several shots toward the vehicle to try to stop the driver, who went on to strike dozens of victims. Thompson said the unidentified officer is on administrative leave, standard procedure after an officer discharges their weapon.
Calling the nature of the offense "shocking," Waukesha County Circuit Court Commissioner Kevin Costello set bail at $5 million for Brooks on five counts of first-degree intentional homicide in an initial appearance on Nov. 23. An additional count will be filed as a child succumbed to their injuries, making for six deaths. Waukesha County District Attorney Susan L. Opper said more charges are expected to be added.
The criminal complaint cites a detective who said at one point the suspect's vehicle appeared to rapidly accelerate, in what the officer said was a clearly intentional act to strike and hurt as many people as possible.
Family members of victims filled the courtroom, with some praying during the initial appearance by Brooks. They were invited to speak under provisions of Marsy's Law, but none chose to do so. The DAs office is urging any victim to reach out to them.
A preliminary hearing for Brooks is scheduled for Jan. 14, 2022.
Watching the brutal vehicular attack unfold, Saran at first thought it seemed like the driver accidentally turned down the wrong street and was trying to get out of there.
Saran said it appeared the driver was starting to lose control of the SUV as he was swerving. When he made a sharp turn, for a split second she thought he had hit a building and it was over. But it was not.
"He slowed down when he came by, and then he started to accelerate again," Saran said. It dawned on her that "he obviously was aiming for people."
"I was like, I got to go," Saran recalled. "And people were screaming and they were yelling."
Thompson said there was not a police pursuit of the vehicle, and investigators are not considering the deadly incident an act of terrorism. He refused to go into details about the suspect's criminal record.
"Right now, our focus, the Waukesha police department's focus, the city of Waukesha's focus is the families, the victims and the due process," Thompson said
Waukesha Fire Chief Steve Howard and other first responders arrived on the scene almost immediately. He said it looked like a war zone, and noted every firefighter on staff from the city's five stations responded to the call. Waukesha also received support from a dozen other fire departments around the area.
Those injured were taken to six nearby hospitals, where some are still battling life-threatening issues. Investigators said the outcome could have been much worse if it weren't for ordinary people immediately helping tend to those who were wounded.
There are 11 children among the injured, with two in critical condition. Howard said all of them are expected to recover.
"I'm very, very overwhelmed by the response of this community. People banded together to do the best they could to deal with this incident," said Howard.
In the midst of the chaos, Saran saw some run toward the danger to try and help.
"In Waukesha, when people need things, people jump in to help," she said.
Schools in Waukesha were closed up to Nov. 29. District Superintendent Jim Sebert said the district has grief counselors available for parents and students who may need them. Waukesha City Hall and all court services have also been shut down.
Many in Waukesha look forward to the parade holiday tradition that has been held for nearly 60 years, including Saran. That source of seasonal joy is now a fountain of fear and heartache.
"I was so scared because he could have turned that car," Saran shared. "We were at that intersection right there and tried to get out of the way, where he could have turned at any moment. And we could have been one of those families."
It was the first time Saran was able to take her kids to the parade, which Waukesha Mayor Shawn Reilly said evoked the nostalgia of a Norman Rockwell painting.
"We experienced a horrific tragedy. We have so much healing that needs to occur. Waukesha will not be defined by the horrific events," Reilly said during the press briefing.
The contrast between the happiness of the parade and the horror of what happened left many stunned, including Saran.
"You're in euphoria," Saran said about enjoying the parade with her kids. "Look, that's the marching band I used to play in. That's the drum I used to play. Oh look at that, they're doing great. Look at how many there are. You're just in this euphoria and you just have to snap out of it that this crazy reality just happened."
Community members gathered in a vigil at Cutler Park the following evening to find their strength together.
The city of Waukesha is offering trauma support services for anyone that needs help. The city's police department is asking anyone with video or photos of the onslaught to contact their office. The Waukesha County Community Foundation and United Way of Greater Milwaukee & Waukesha County have joined together to create a special fund to support the needs of affected families — donations and tributes can be made at waukeshafoundation.org/parade.
Editor's note: This article was updated with information about a sixth fatality and the criminal charges filed against Brooks.
---
Recent Here & Now
//php dynamic_sidebar( 'news-sidebar-2' ); ?>