USDA Urges Meat Plants to Stay Open while Safety Concerns Remain
USDA Sec. Sonny Perdue says meat processing plants should remain open or reopen soon, but advocates say plants are not following CDC recommendations.
May 6, 2020 • Northeast Region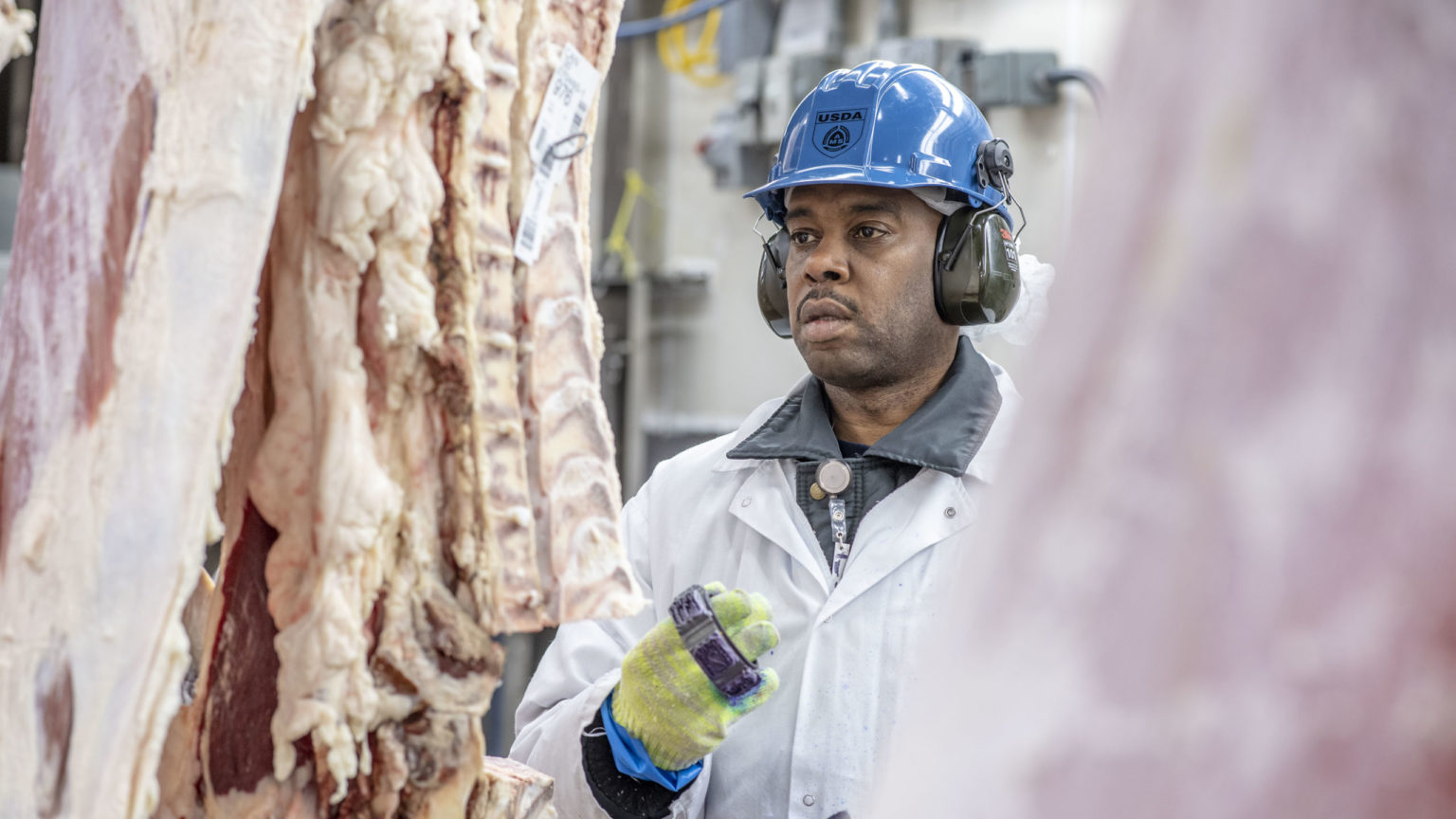 ---
The list of essential services as the U.S. faces the COVID-19 pandemic is long–the country continues to need access to food, medicine and utilities regardless of the challenges it faces. Among those critical workers, according to guidance released Tuesday from the U.S. Department of Agriculture, are those working at meat processing plants.
"It is essential that we work together to ensure the health and safety of those who help keep food on the table during this unprecedented time," USDA Secretary Sonny Perdue wrote in a letter.
The USDA secretary urged plants to remain open or to submit plans to the department for "near-term reopening."
This comes as meat processing plants around the country and in Wisconsin face workplace-specific outbreaks of COVID-19. Brown County, home to three plant-related outbreaks, has the second-highest number of cases in the state after Milwaukee County, but close to double the per capita rate of cases that Milwaukee has.
As of Wednesday, 39% of Brown County's cases came from the meatpacking industry.
"Meatpacking plants have long been places where workers have endured grueling and hazardous conditions," said Marielena Hincapié, executive director of the National Immigration Law Center, during a call with reporters. "Government and employer inaction is having needlessly cruel and devastating consequences on the lives of workers and their families."
In his letter, Perdue said employers should follow Centers for Disease Control guidelines that recommend separating workers within a workspace and staggering breaks to prevent crowding in common areas.
Despite the guidelines, U.S. Sen. Tammy Baldwin, D-Madison, said many plants are not doing all they can to protect their workers.
"The various accounts, findings, and investigative reports from the Washington Post verify what worker health and safety advocates have been saying for months: that voluntary safety guidelines are not being followed and are, therefore, not sufficient to protect workers, the surrounding communities, and our nation's food supply chain," she said.
Workers in Brown County faced similar conditions, according to the daughter of a 15-year worker at Green Bay's JBS Packerland Guadalupe Páez.
"My father had been feeling sick for many days, but they ignored him," Dora Flores said through an interpreter. "The main reason he got COVID-19 at work was because the company was not implementing the safety precautions they needed to protect workers."
In a letter to the major meat processing companies JBS, Tyson and Smithfield, Baldwin asked the companies to provide documentation confirming that the CDC guidelines were actually being implemented.
"Your employees' lives, and the health and safety of the surrounding communities in which you operate, depend upon your swift action," she wrote.
This comes as the JBS plant in Green Bay reopened Tuesday after voluntarily shutting down due to a workplace outbreak. A company spokesperson told the Green Bay Press Gazette that all employees would be tested before returning to the plant.
At the state level, Department of Health Services Deputy Secretary Julie Willems Van Dijk said meat processing facilities were "on our radar."
"The kinds of places that we're monitoring are settings where people work very closely together," she said during a Tuesday media briefing.
During the briefing, Wisconsin National Guard Adjutant General Paul Knapp said the guard established new testing sites in factories in Kenosha and Crawford counties, in addition to factory-based testing facilities already running in Brown and Racine counties.
The DHS website shows there are 75 workplace-related outbreak investigations, including 14 in Brown County.
"It is possible that other work sites where people have to work very closely together can also be challenging in terms of disease transmission," Van Dijk said. She added the state is tracking outbreaks in long-term care and group living facilities.
For those going to work in essential facilities like meat processing plants, the CDC recommends staying home when sick, using proper cough and sneeze etiquette, and using proper hand hygiene practices to prevent person-to-person spread of the virus. The CDC says the coronavirus that causes COVID-19 cannot be picked up through the meat workers handle.
---
Recent Here & Now
//php dynamic_sidebar( 'news-sidebar-2' ); ?>