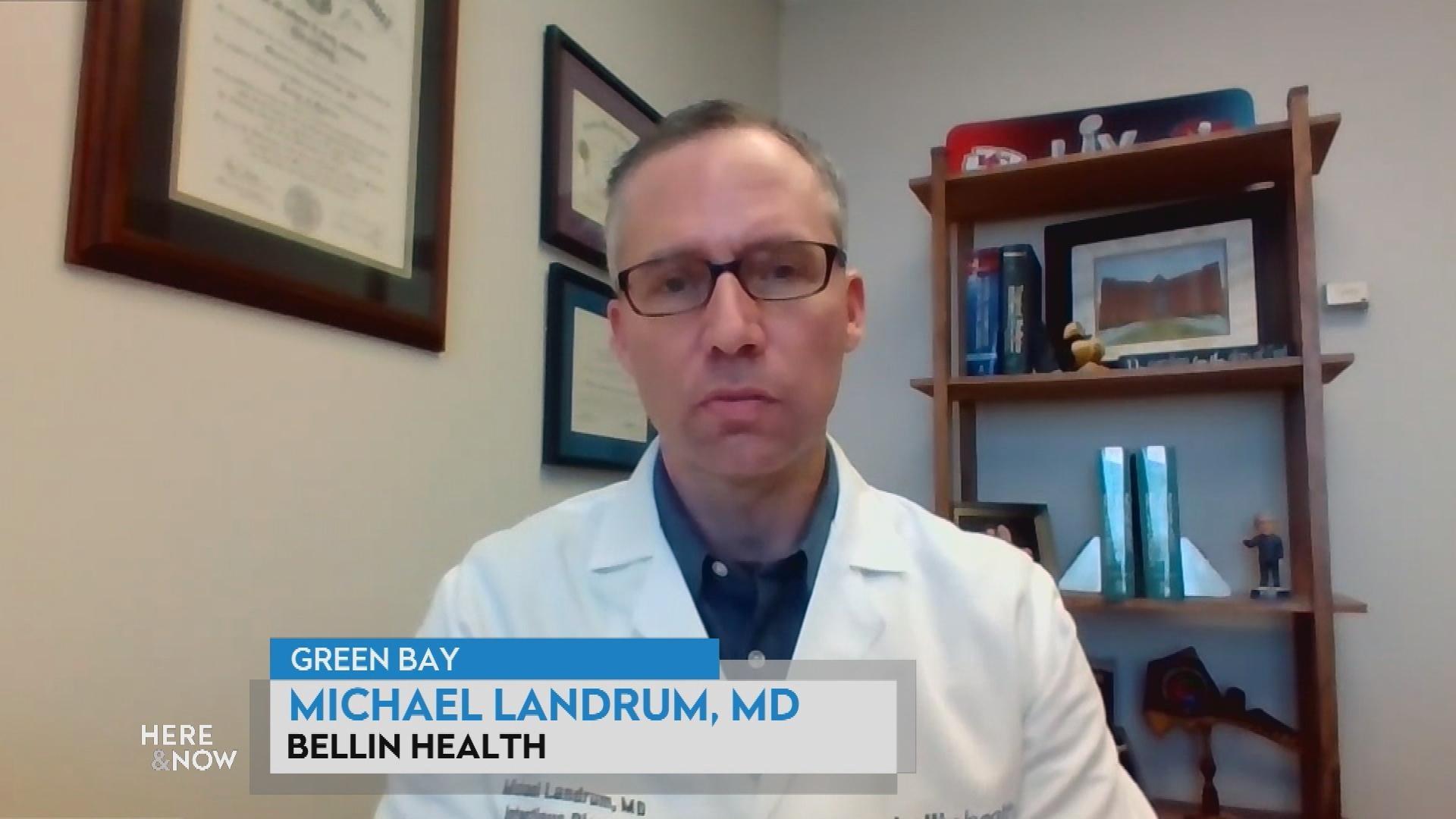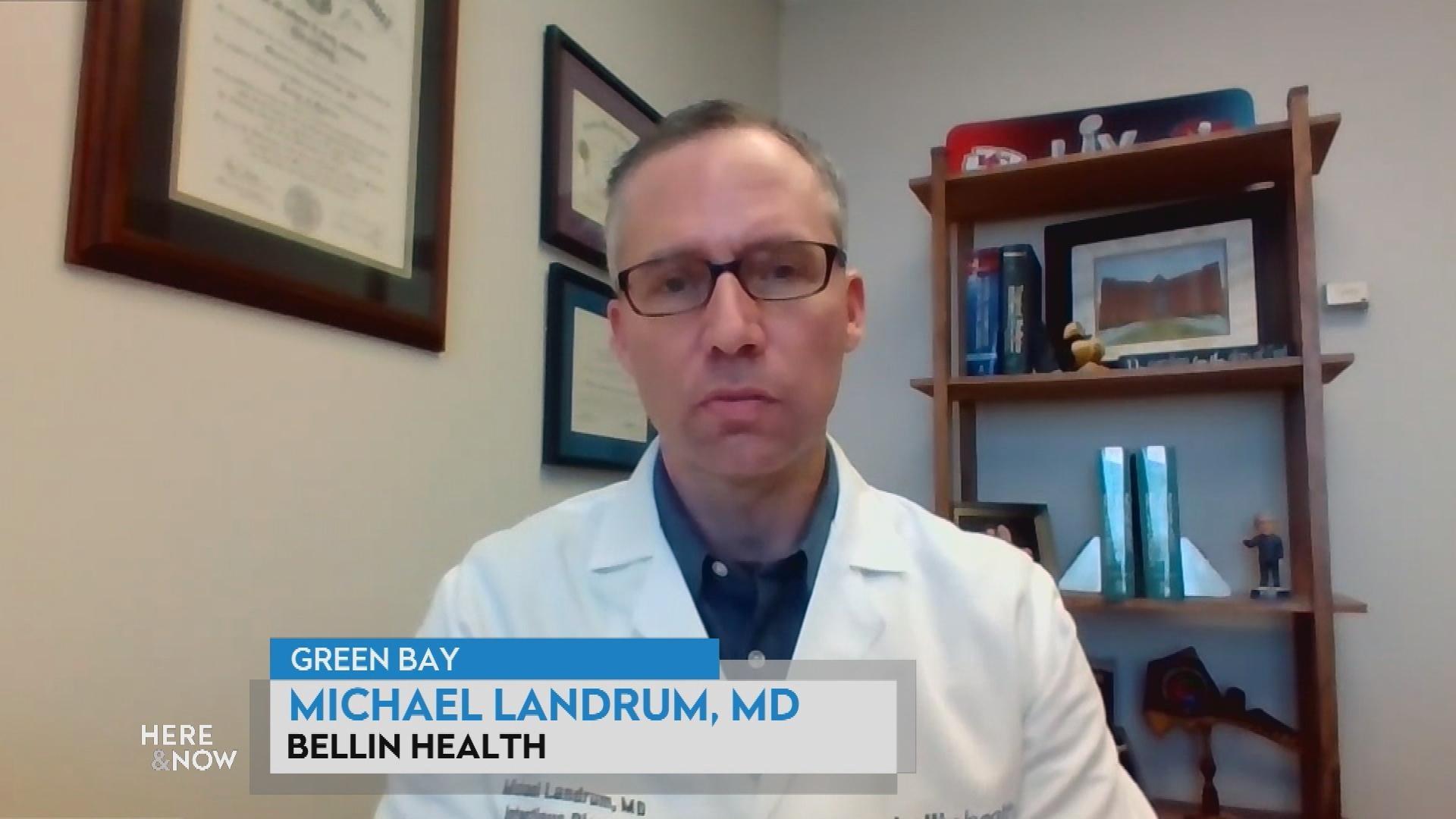 Lambeau Field now a Vaccination Destination
Dr. Michael Landrum, infectious disease specialist, talks about partnership with Bellin Health and Green Bay Packers to turn Lambeau Field into vaccination clinic for the Brown County area.
March 19, 2021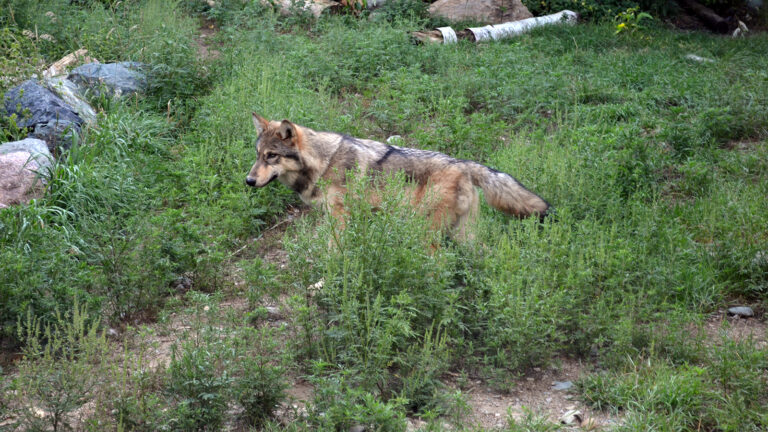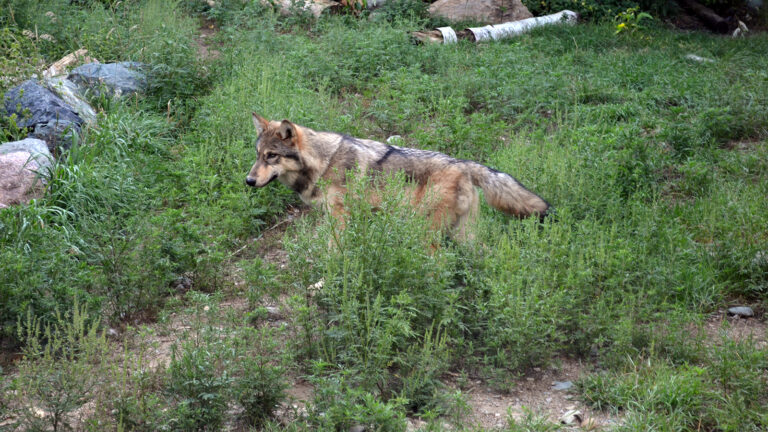 'Extreme Disappointment': Ojibwe Treaty Rights Group Decries Wolf Hunt Process
Planning for the February 2021 wolf hunt was rushed following a court order, and the Great Lakes Indian Fish & Wildlife Commission charges the Wisconsin DNR with neglecting tribal obligations.
March 18, 2021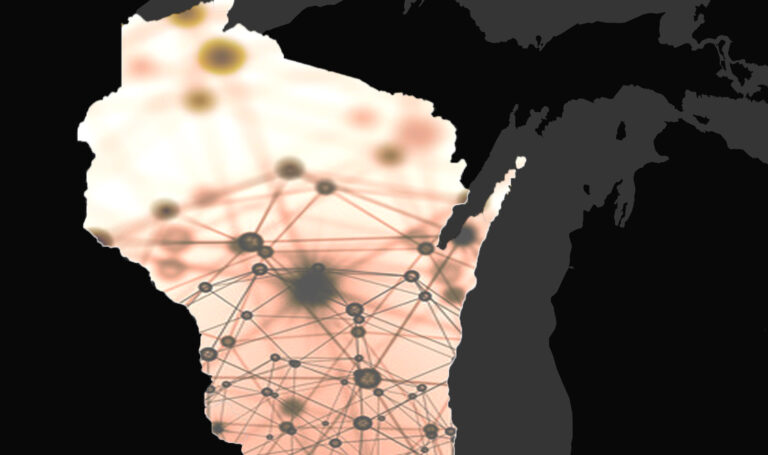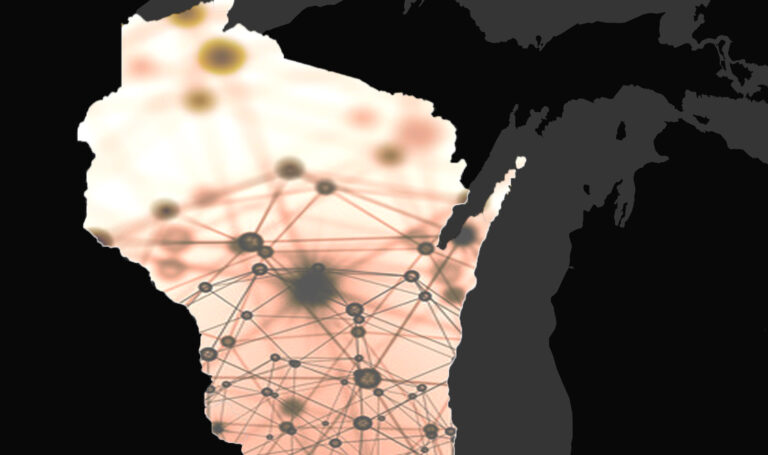 The Pandemic Pushes New Appeals for Rural Broadband Investment Across Wisconsin
State and local efforts to expand equitable internet access across the state grow in priority as both education and the economy moved more online in the wake of the coronavirus.
March 5, 2021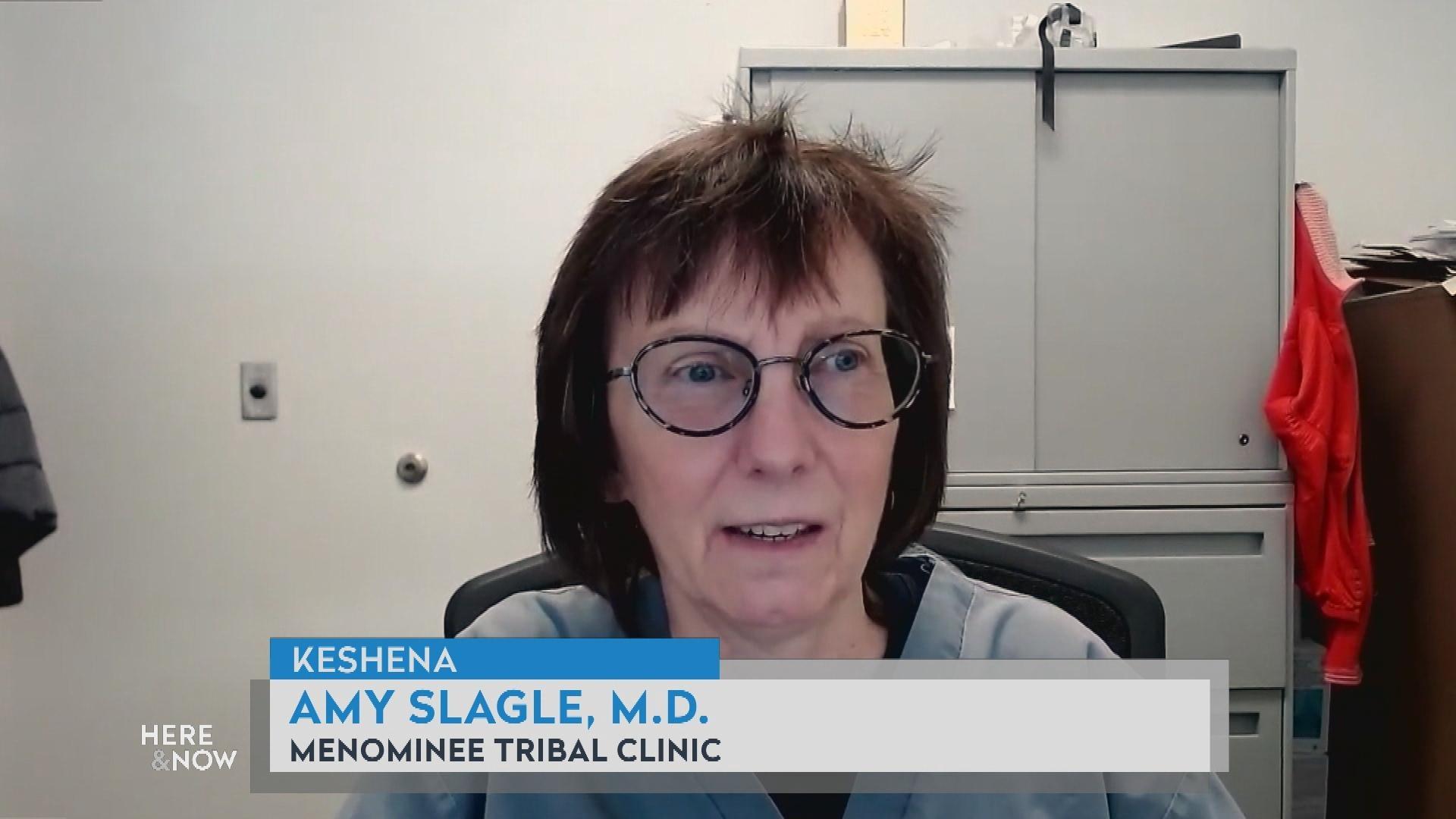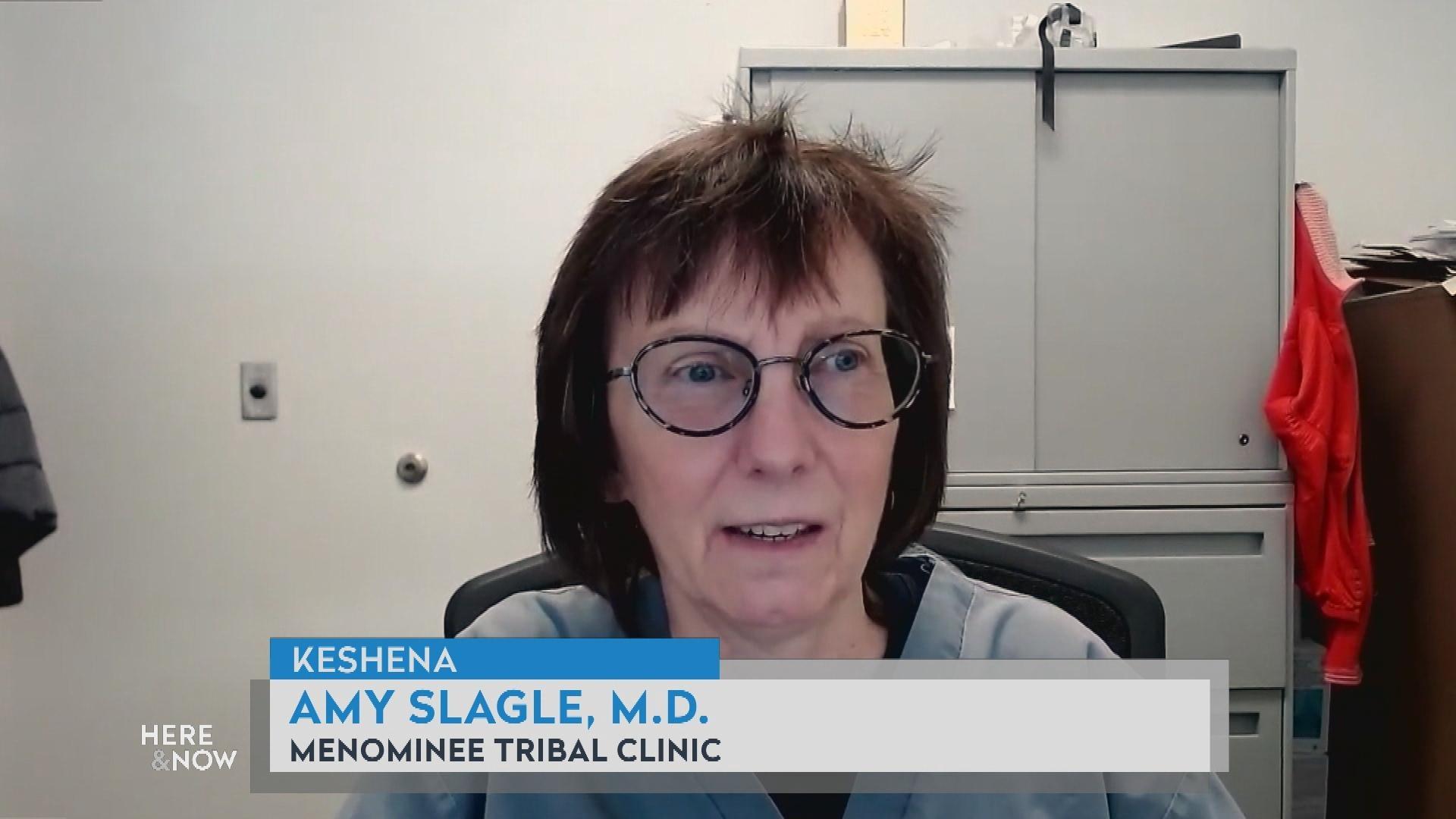 Tribes Work to Distribute Vaccines
Dr. Amy Slagle, tribal public health officer for the Menominee Nation, discusses ways the Menominee and other Wisconsin tribes are working to procure and distribute vaccine doses.
January 29, 2021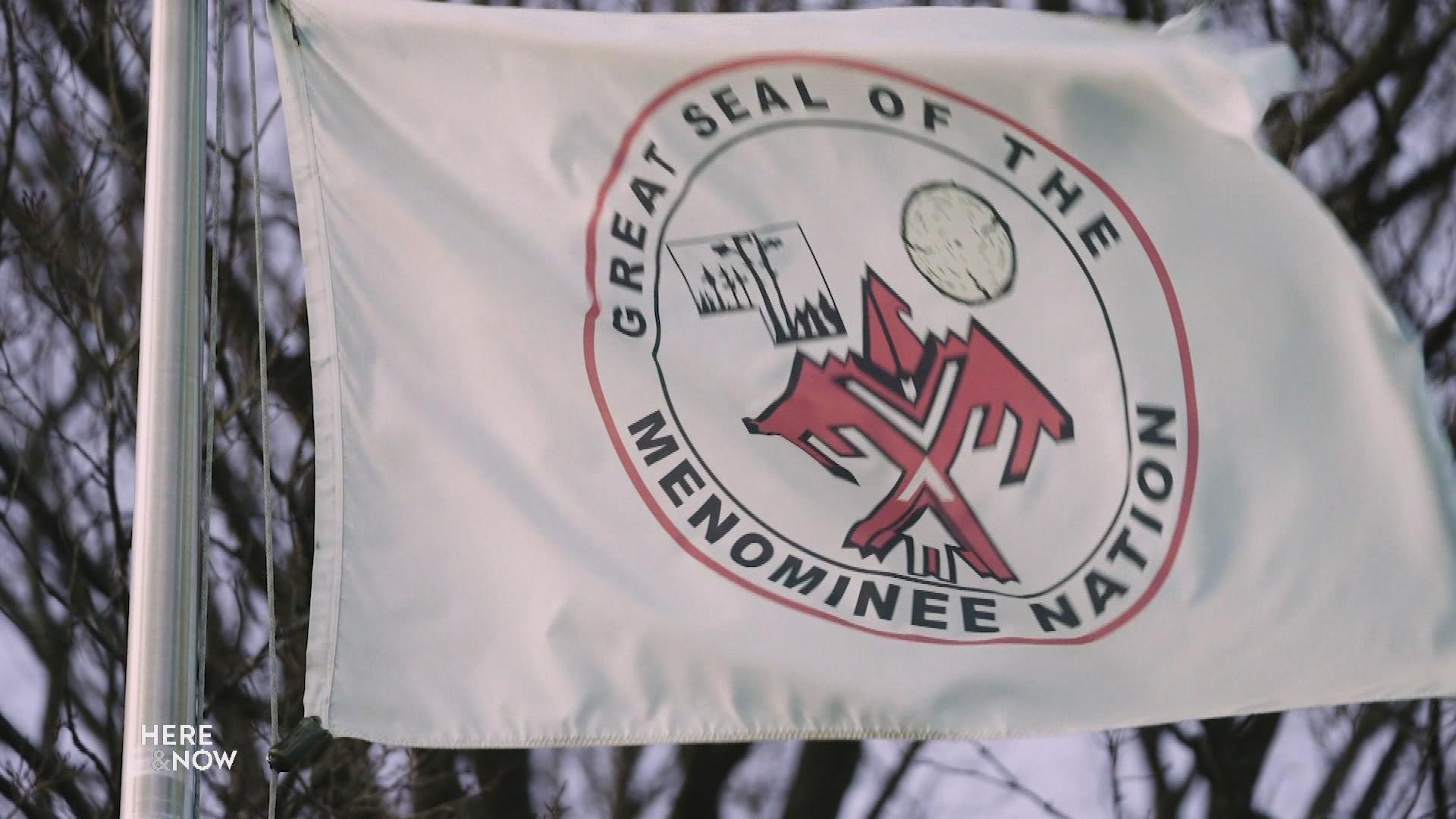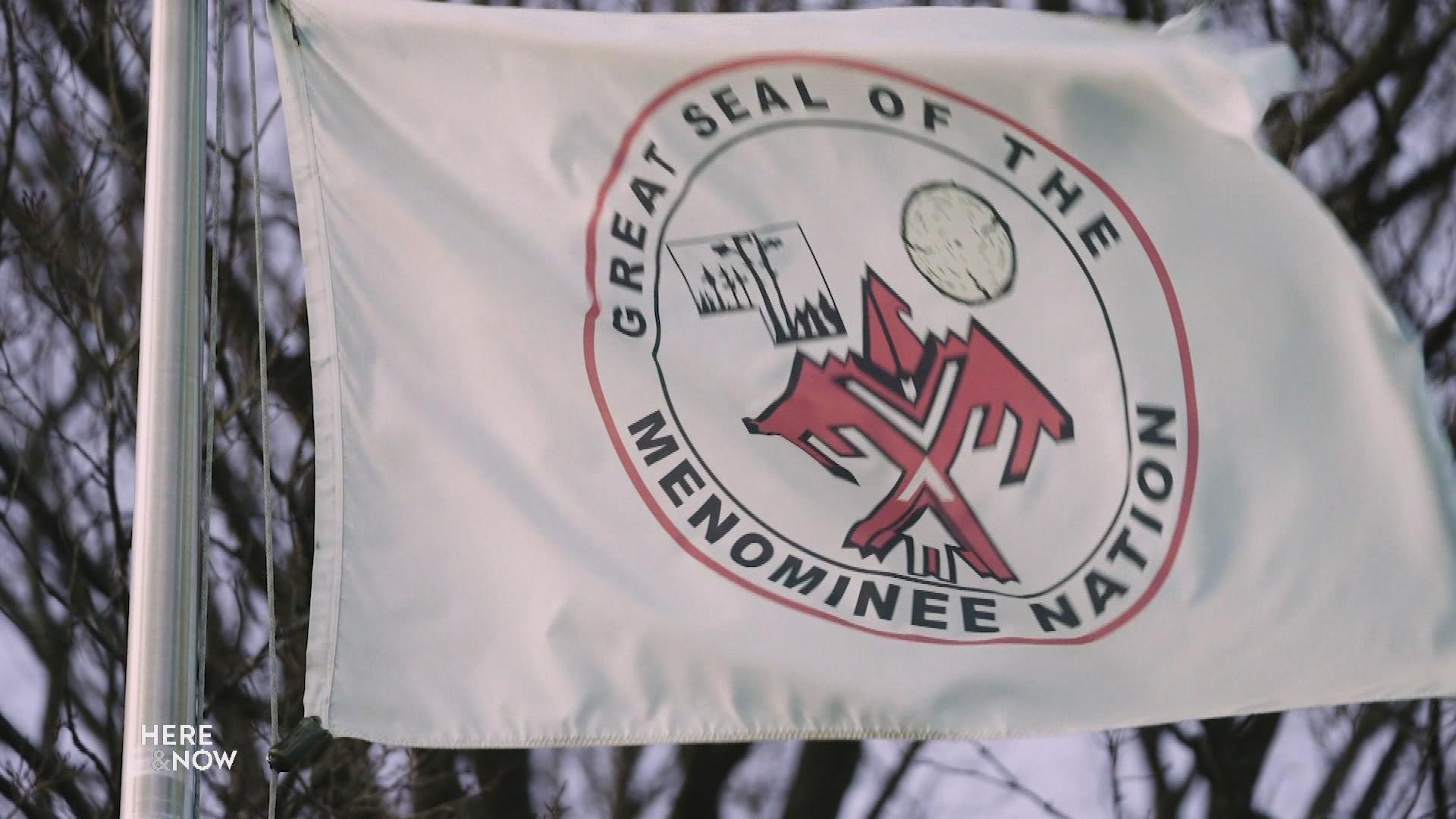 Enthusiasm Grows Among Native Voters
Here and Now's Marisa Wojcik reports from Menominee County on a tidal wave of enthusiasm among Native Voters.
October 31, 2020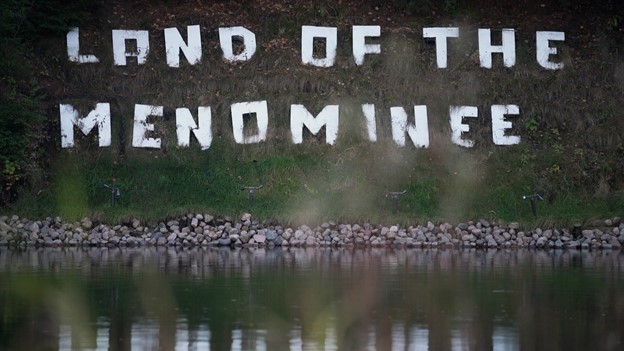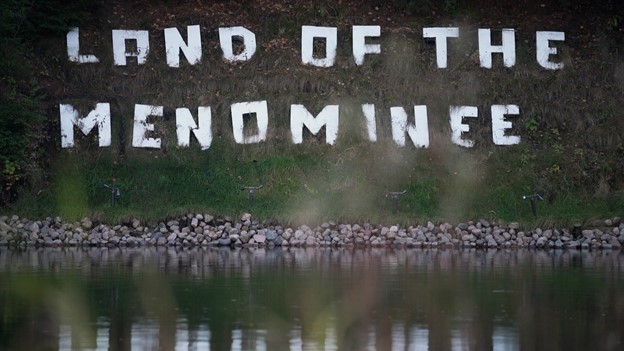 Menominee County Reaches State's Highest Rate of COVID-19
In the county with the second-lowest population in Wisconsin, Menominee has recently become the state's largest COVID-19 case burden.
October 27, 2020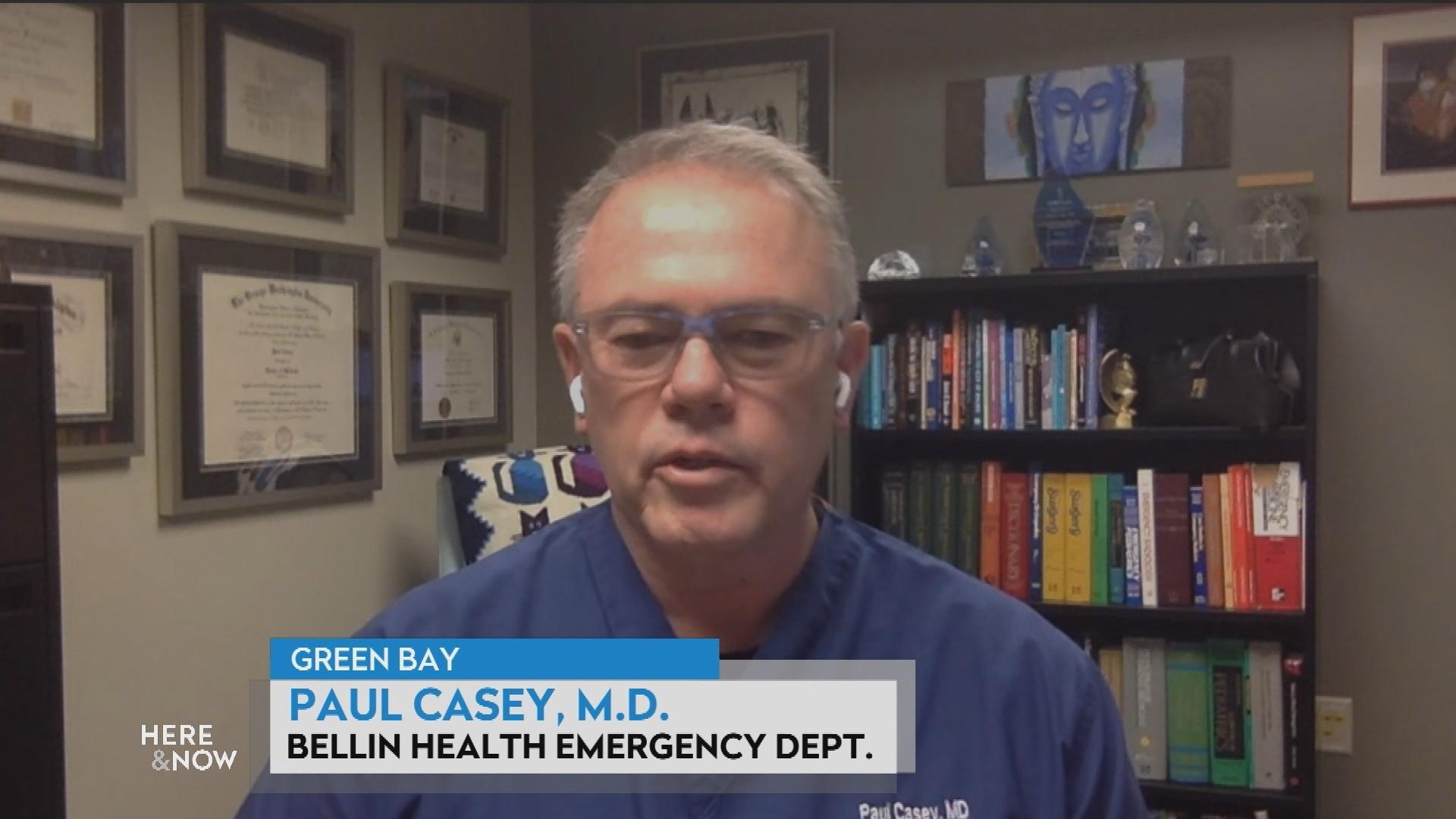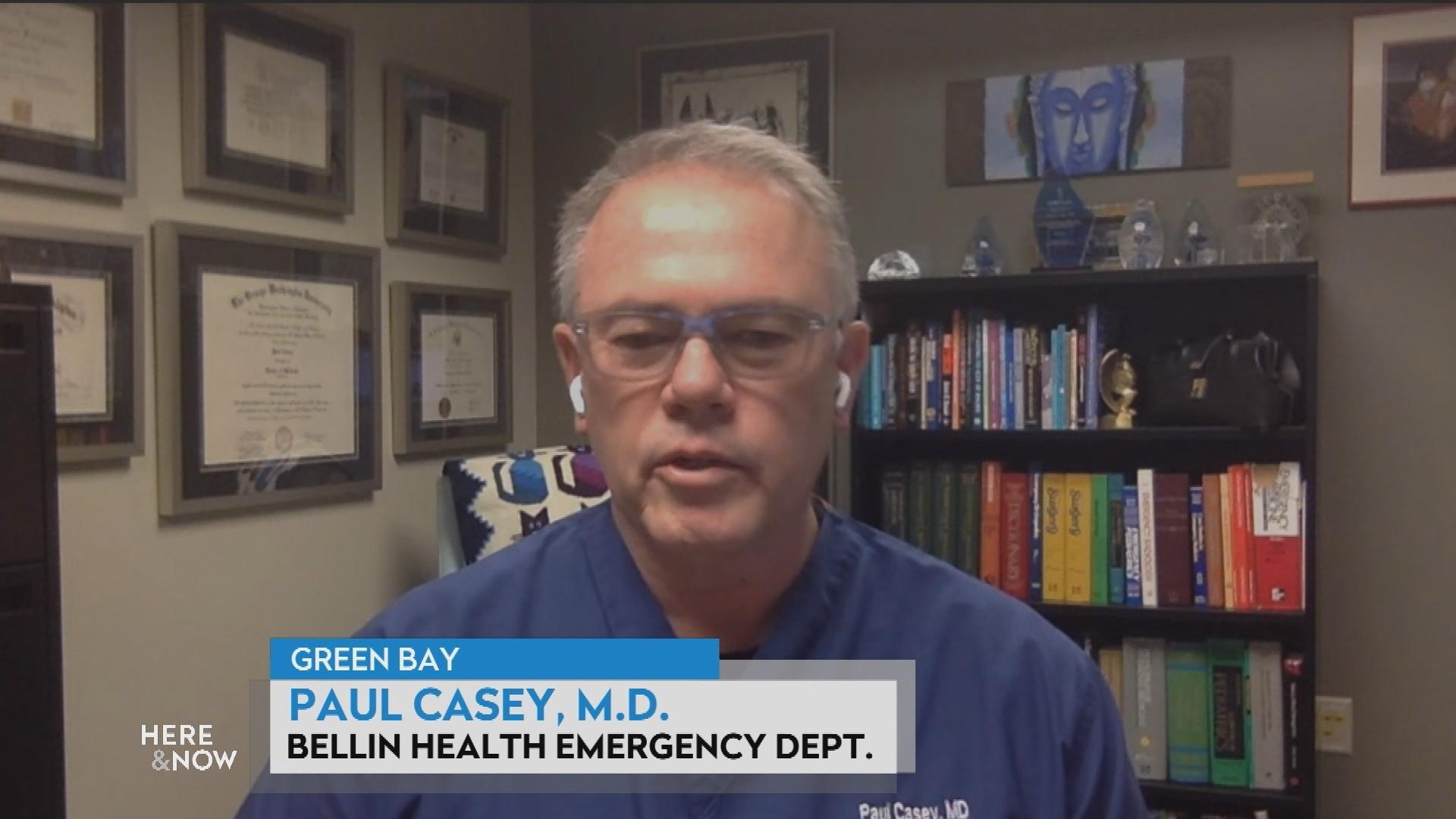 Northeastern Wisconsin Grapples with Hospitalizations
Emergency Department Medical Director at Bellin Hospital in Green Bay Dr. Paul Casey talks about how the region's hospitals are handling the influx of COVID-19 patients.
October 16, 2020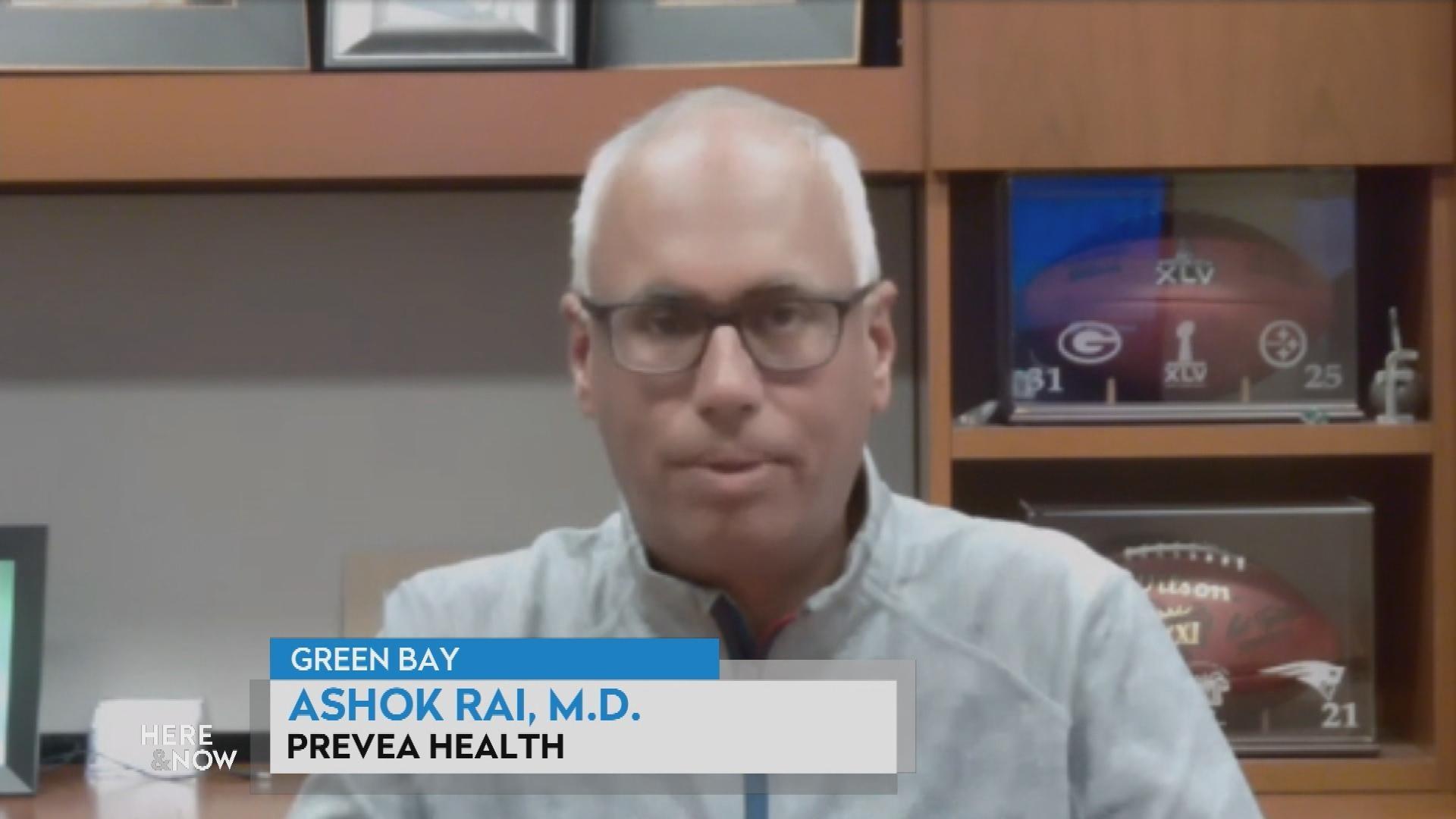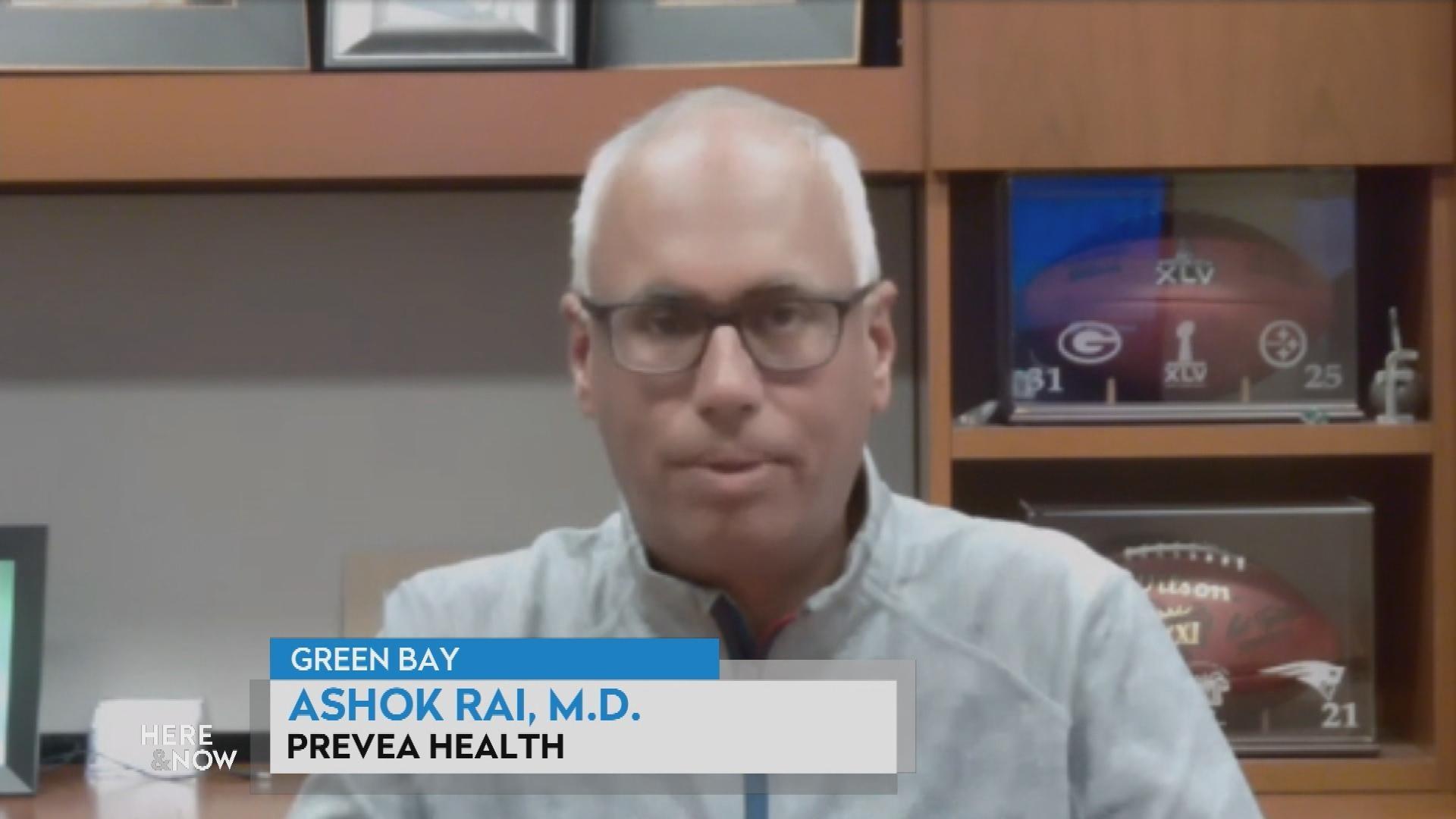 As COVID-19 cases spike in Green Bay, President and CEO of Prevea Health Dr. Ashok Rai joins to discuss the pressure that spiraling COVID cases in Brown County is placing on hospitals and health professionals; and how the area's health care infrastructure is handling the surge.
October 2, 2020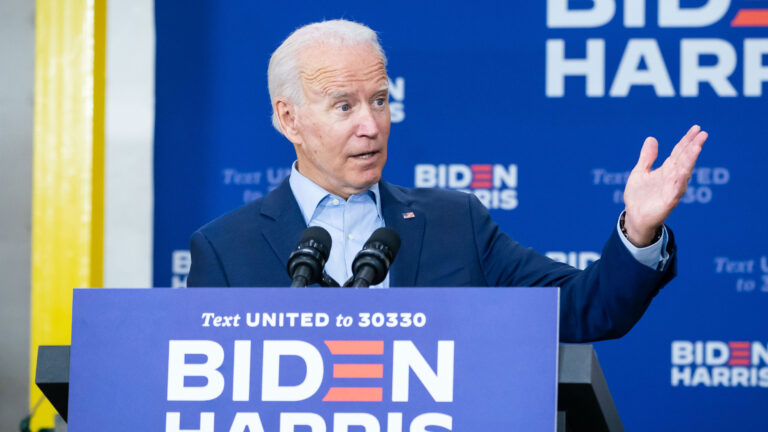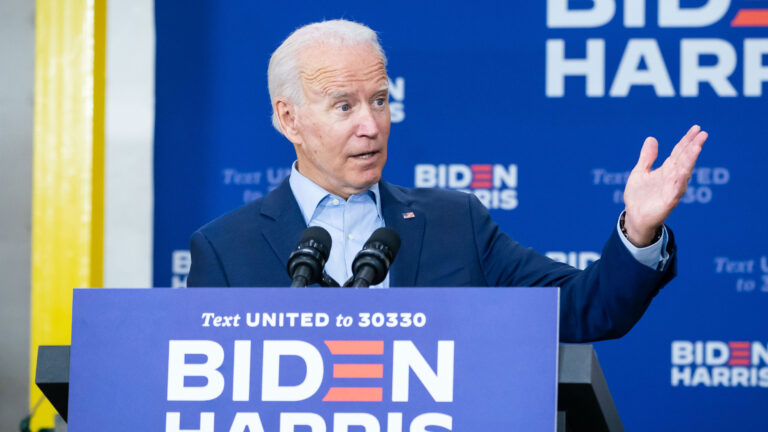 Joe Biden Holds Campaign Event in Manitowoc
The event Monday marks the former vice president's second 2020 trip to Wisconsin.
September 21, 2020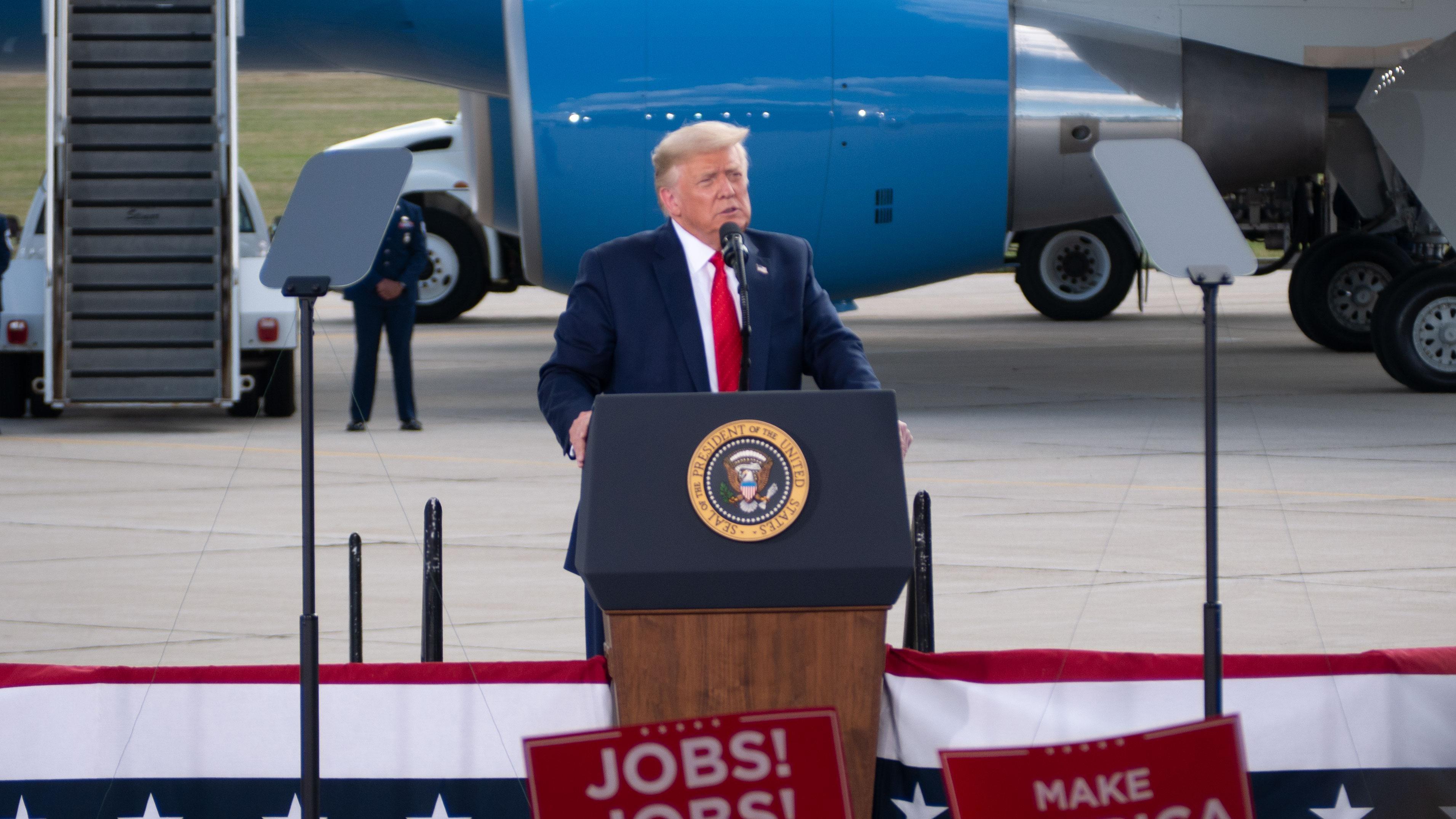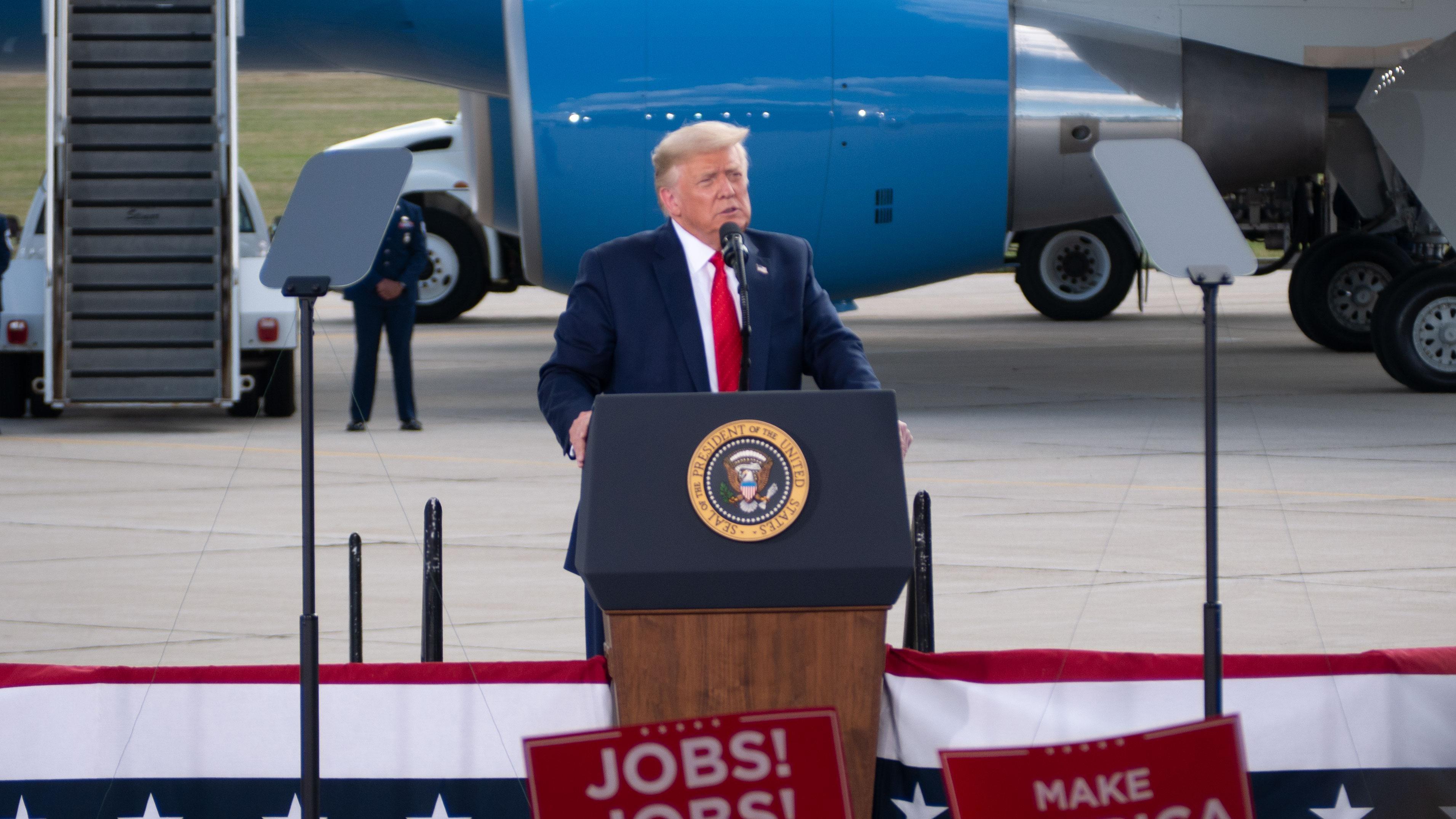 Trump Visits Oshkosh During the DNC
President Donald Trump held a campaign rally in Oshkosh on the first night of the Democratic National Convention. Will Kenneally reports on the president's pitch to Wisconsinites to give him four more years in the White House.
August 18, 2020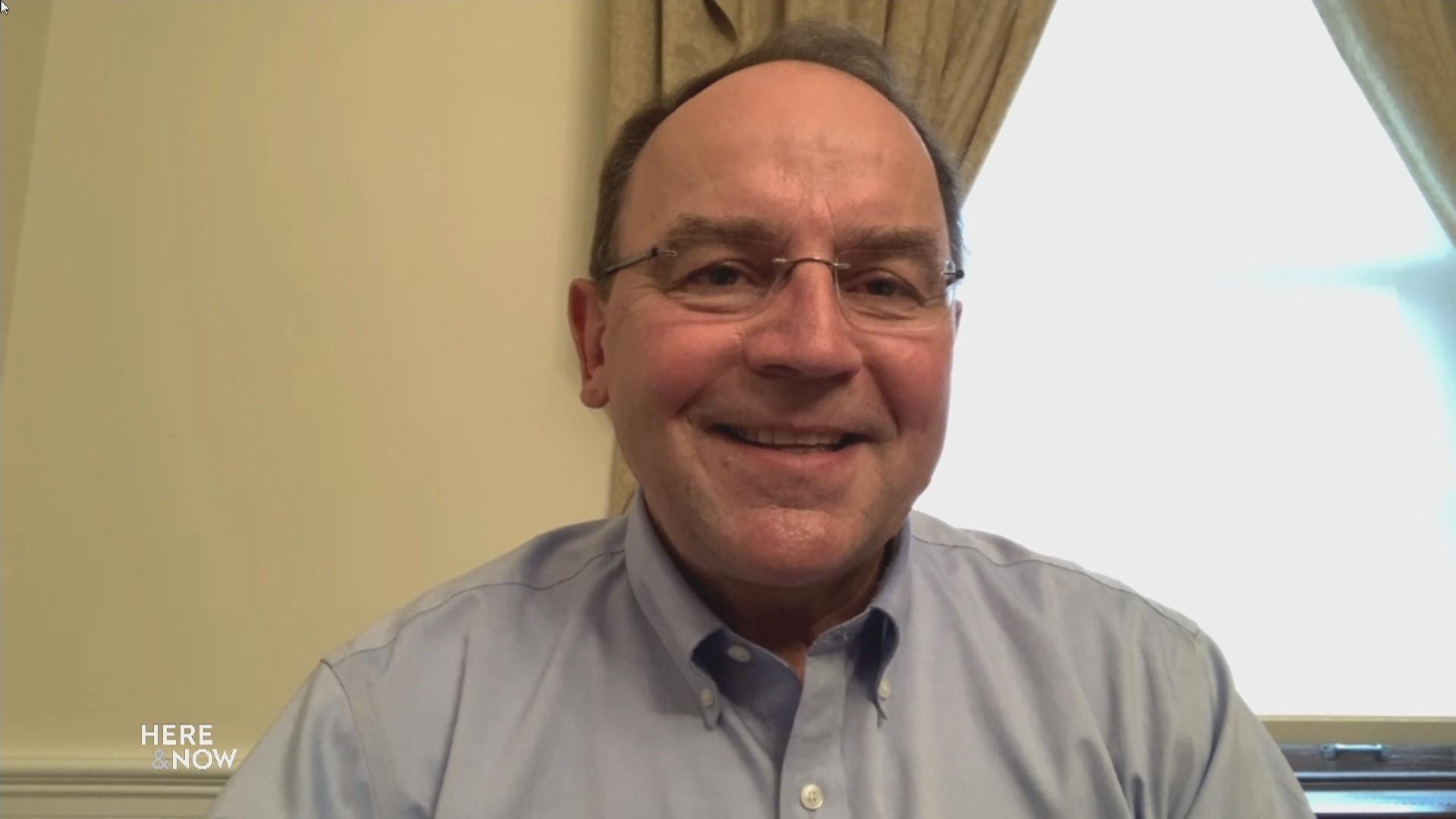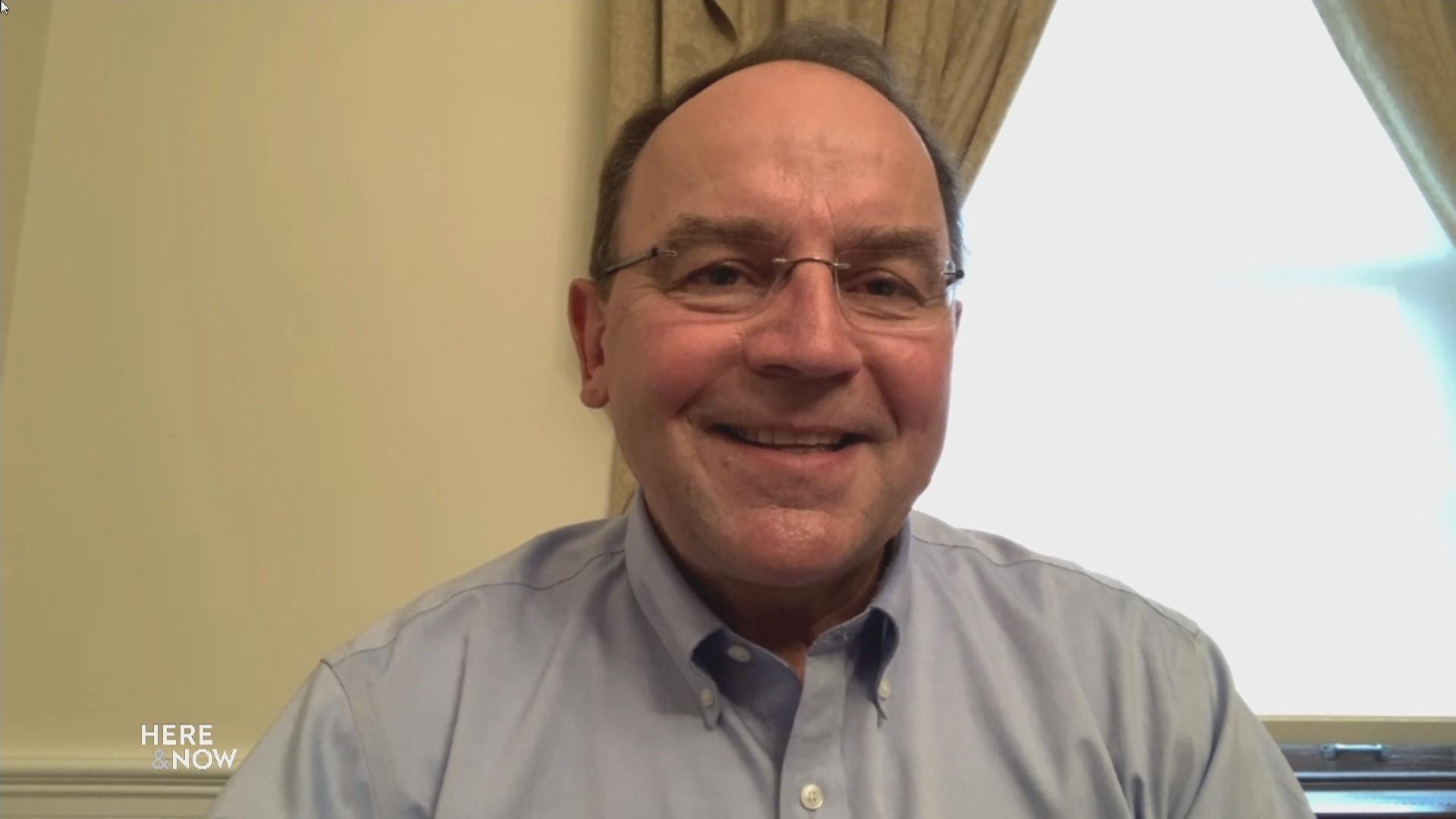 U.S. Rep. Tom Tiffany (R) on the Hectic Week in Washington
As a member a House Judiciary Committee Member, Tiffany participated in the questioning of U.S. Attorney General William Barr about Federal agents in U.S. cities. He'll speak to that as well as the status of Congressional help on coronavirus relief to Americans. Tiffany also weighs in on the state's recent mask mandate.
July 31, 2020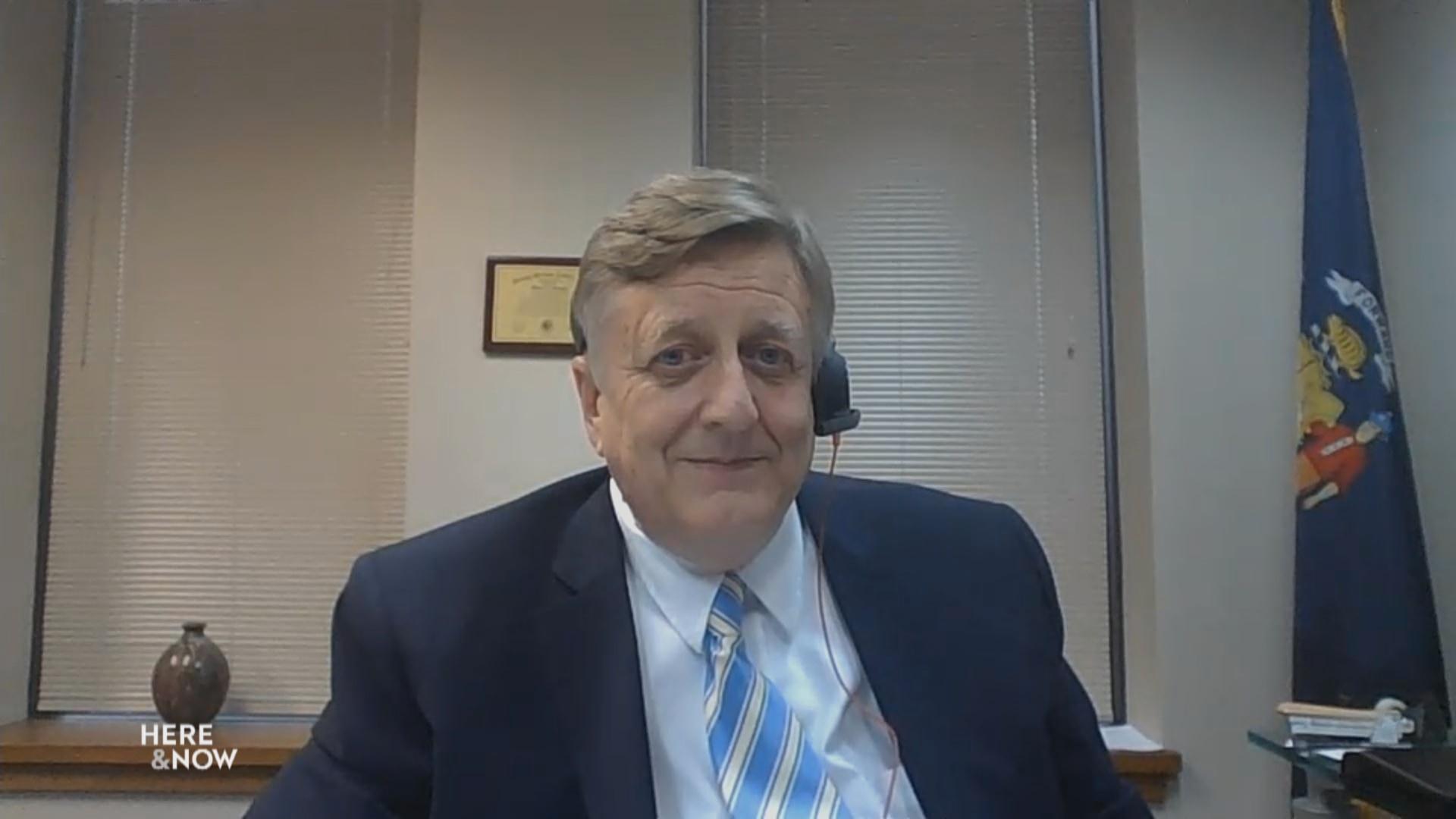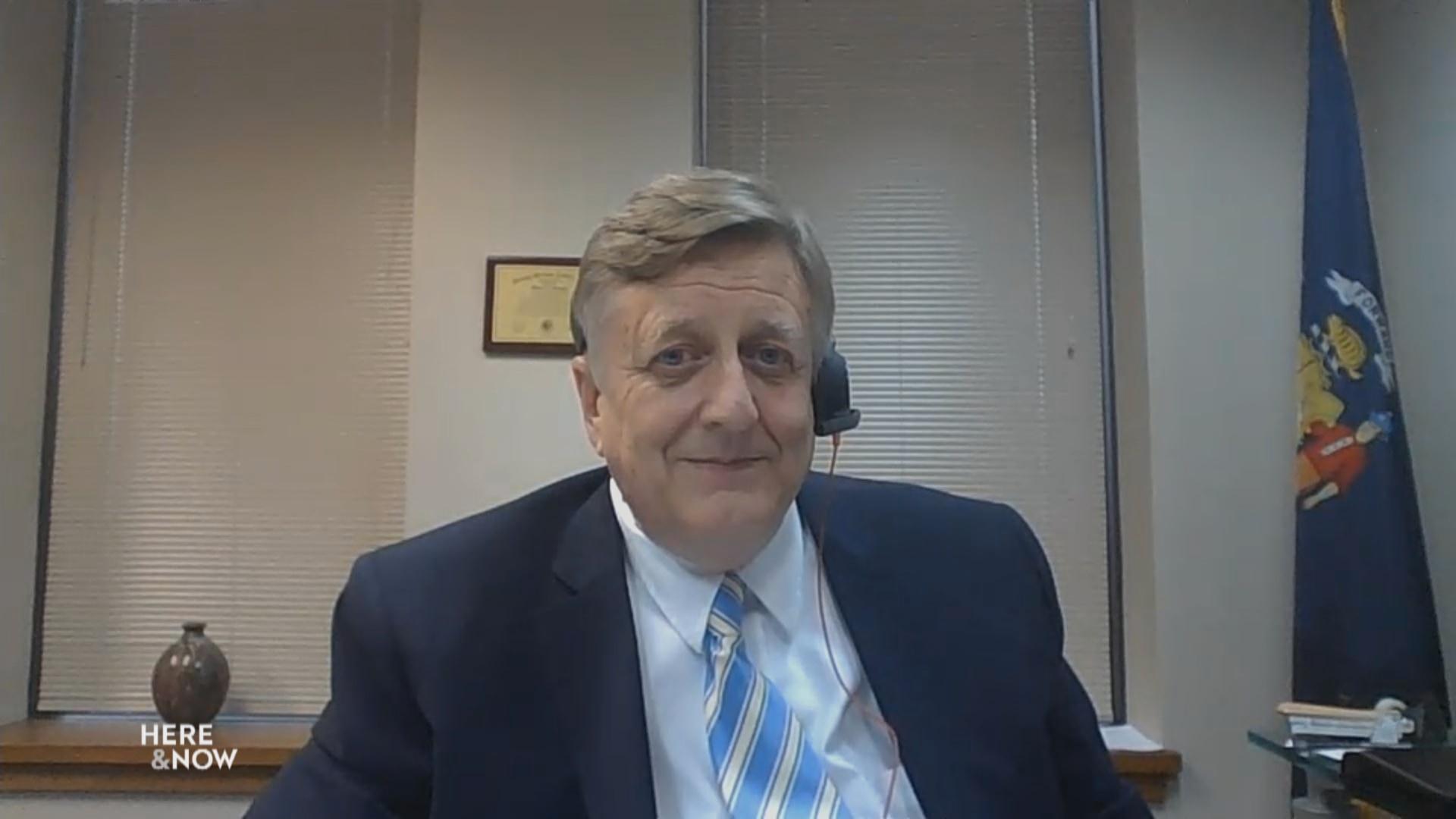 Challenges with Local Health Orders Regarding COVID-19
In lieu of a statewide order, local public health officials have implemented their own orders to respond to the COVID-19 pandemic. Winnebago County Executive Mark Harris discusses the challenges and pushbacks he's faced while navigating a local response to the virus.
July 10, 2020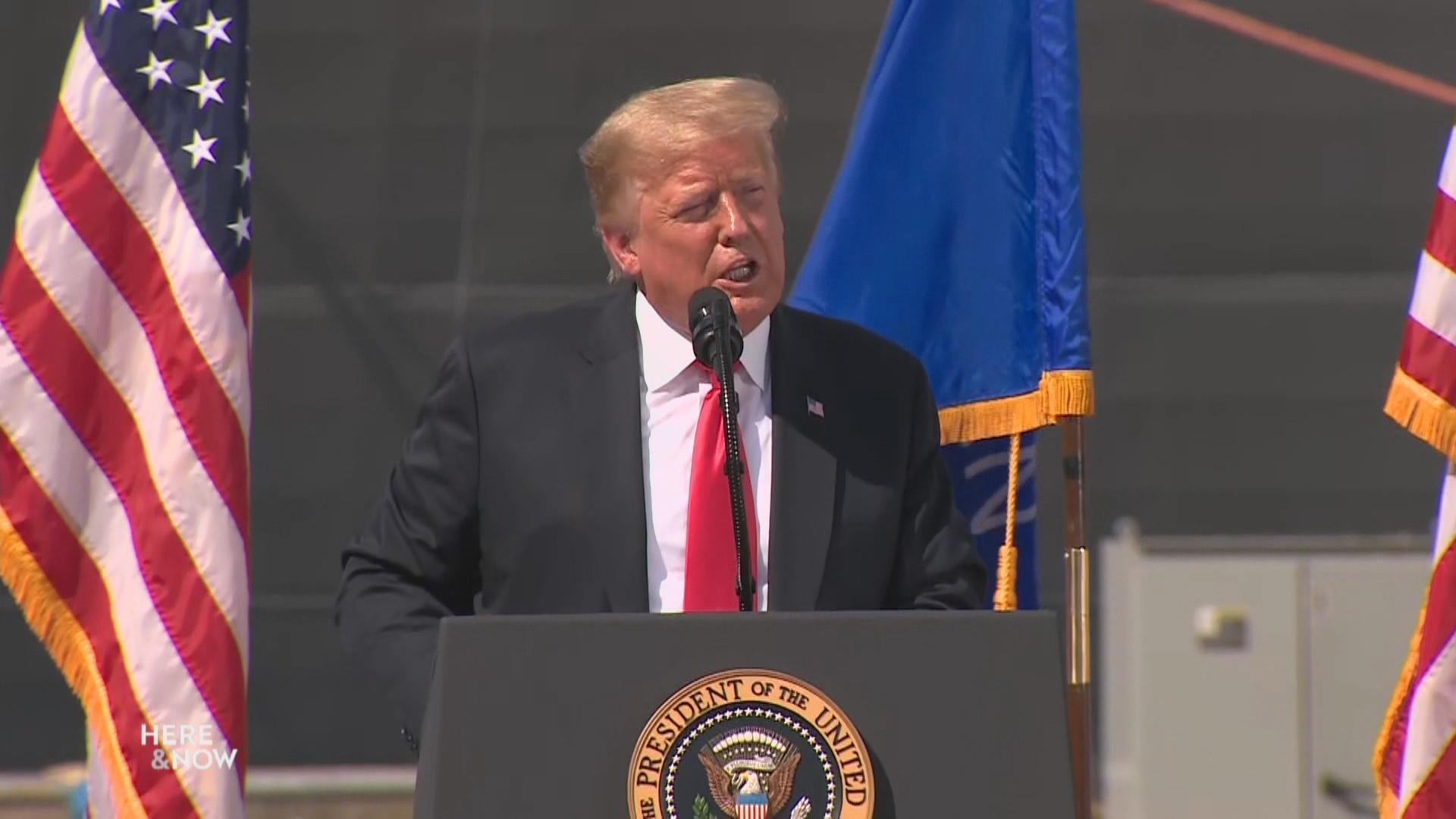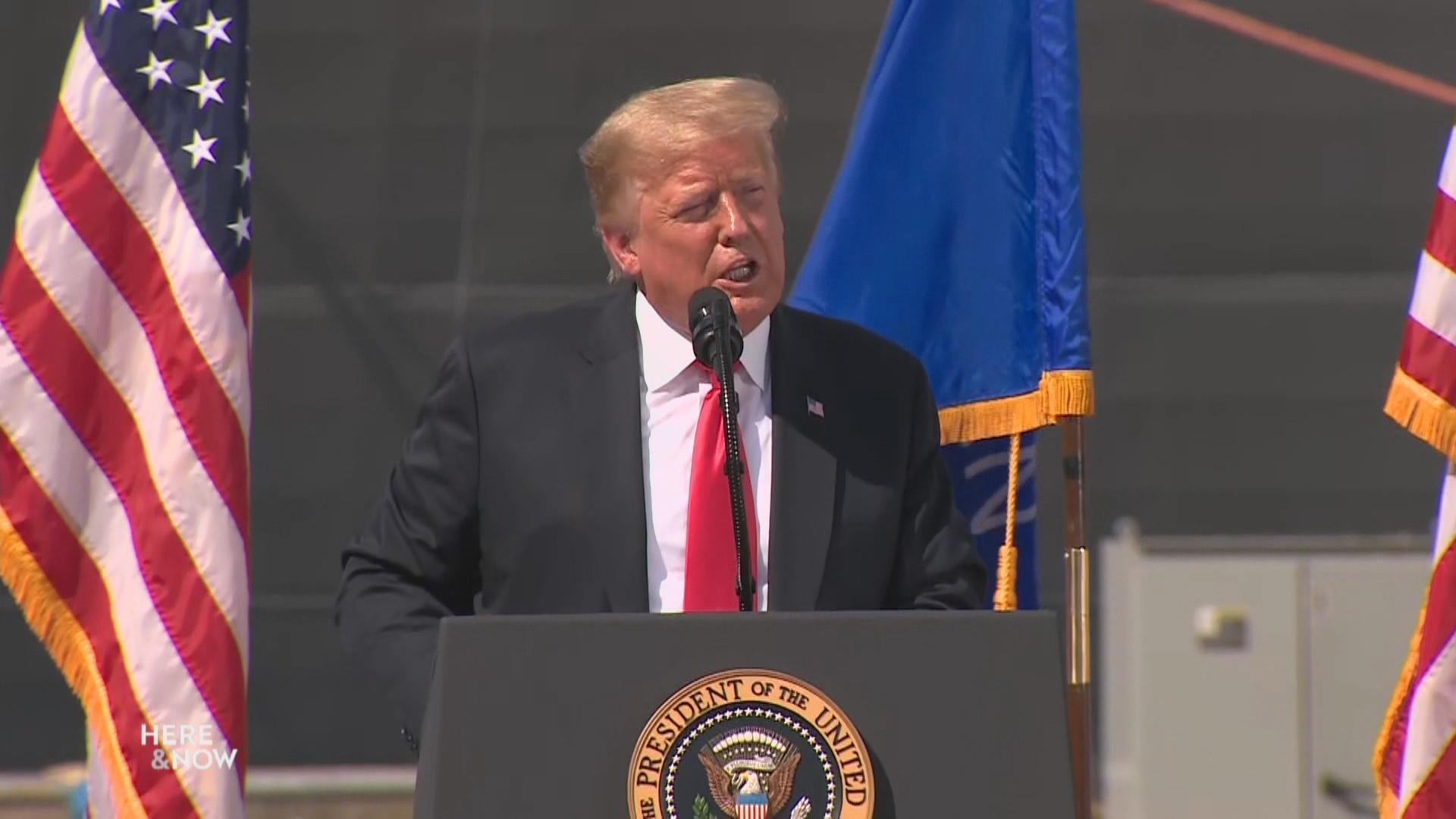 Trump Visits Marinette Marine Touting Naval Contract
President Donald Trump visited Fincantieri Marinette Marine on Thursday. He toured the shipyard in Marinette that was awarded a $5.5 billion Navy contract to build new frigates. The company is expected to invest more than $200 million and create 1,000 jobs at the shipyard as a result of that contract.
June 26, 2020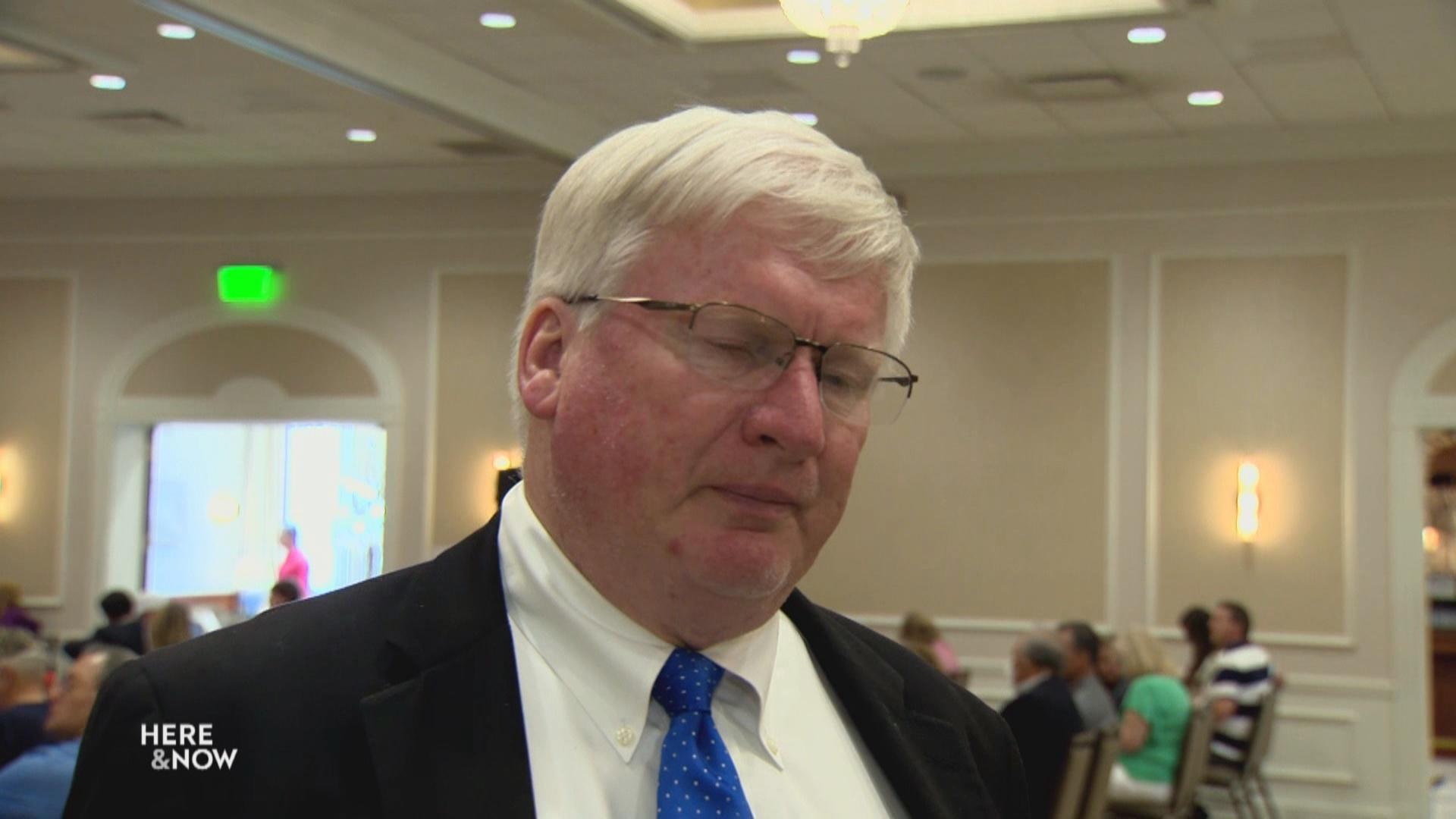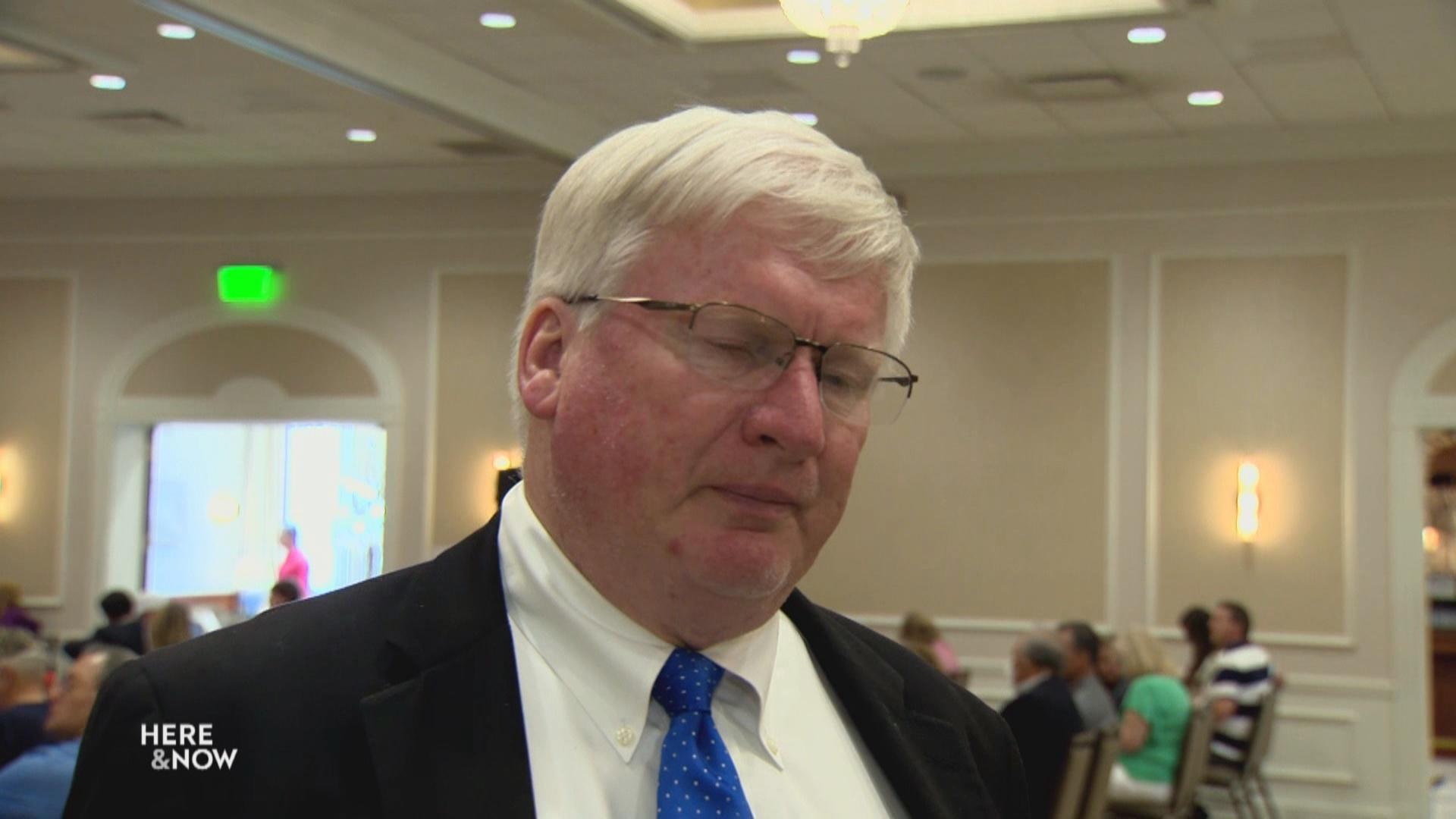 Congressman Grothman on Police Reforms
Republican Congressman Glenn Grothman (District 6) discusses police reforms measures making their way through Congress and how he feels Democratic policies go too far.
June 26, 2020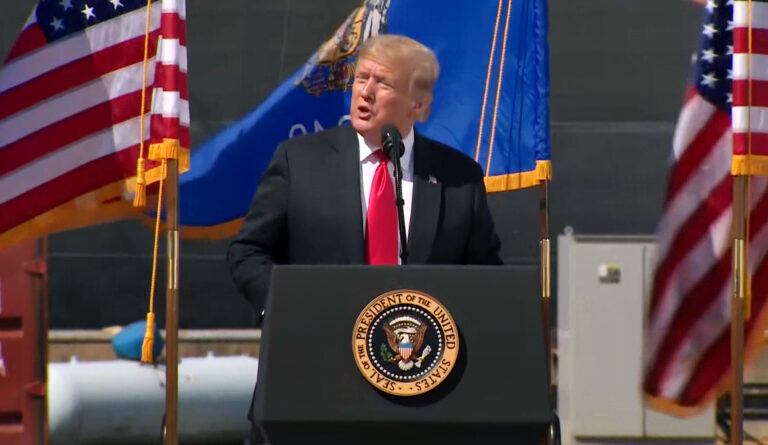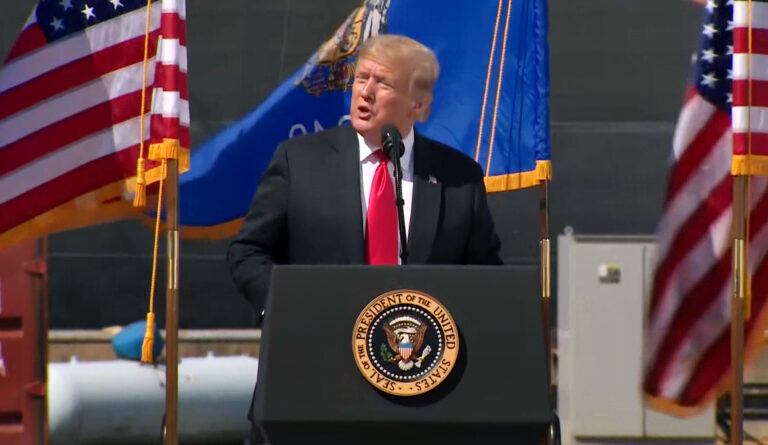 Trump Campaign Doubles Down on Wisconsin
Many national election observers describe Wisconsin as a tipping-point state, meaning whomever wins this state will likely win enough electoral votes to win the presidency.
June 26, 2020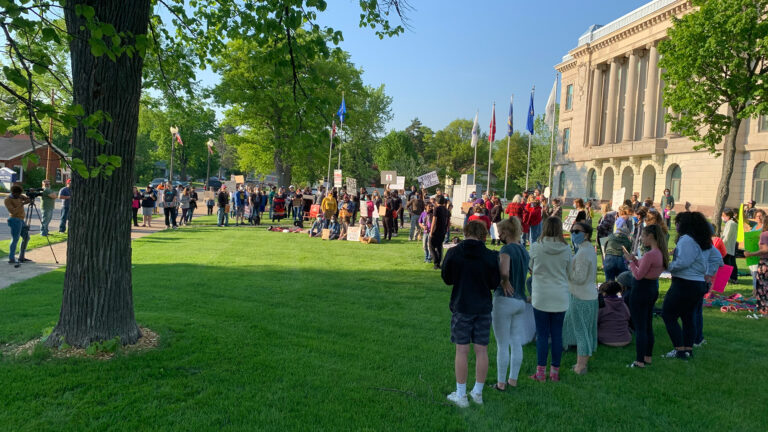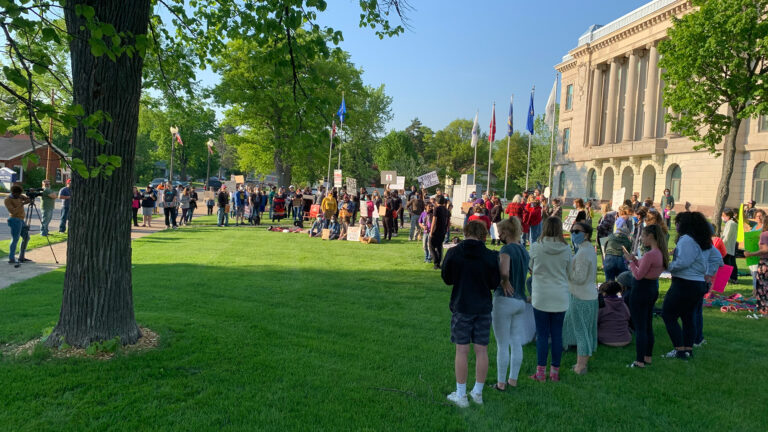 Protests Take Root in the Northwoods
It's not only Wisconsin's bigger cities seeing demonstrations in the wake of George Floyd's death.
June 4, 2020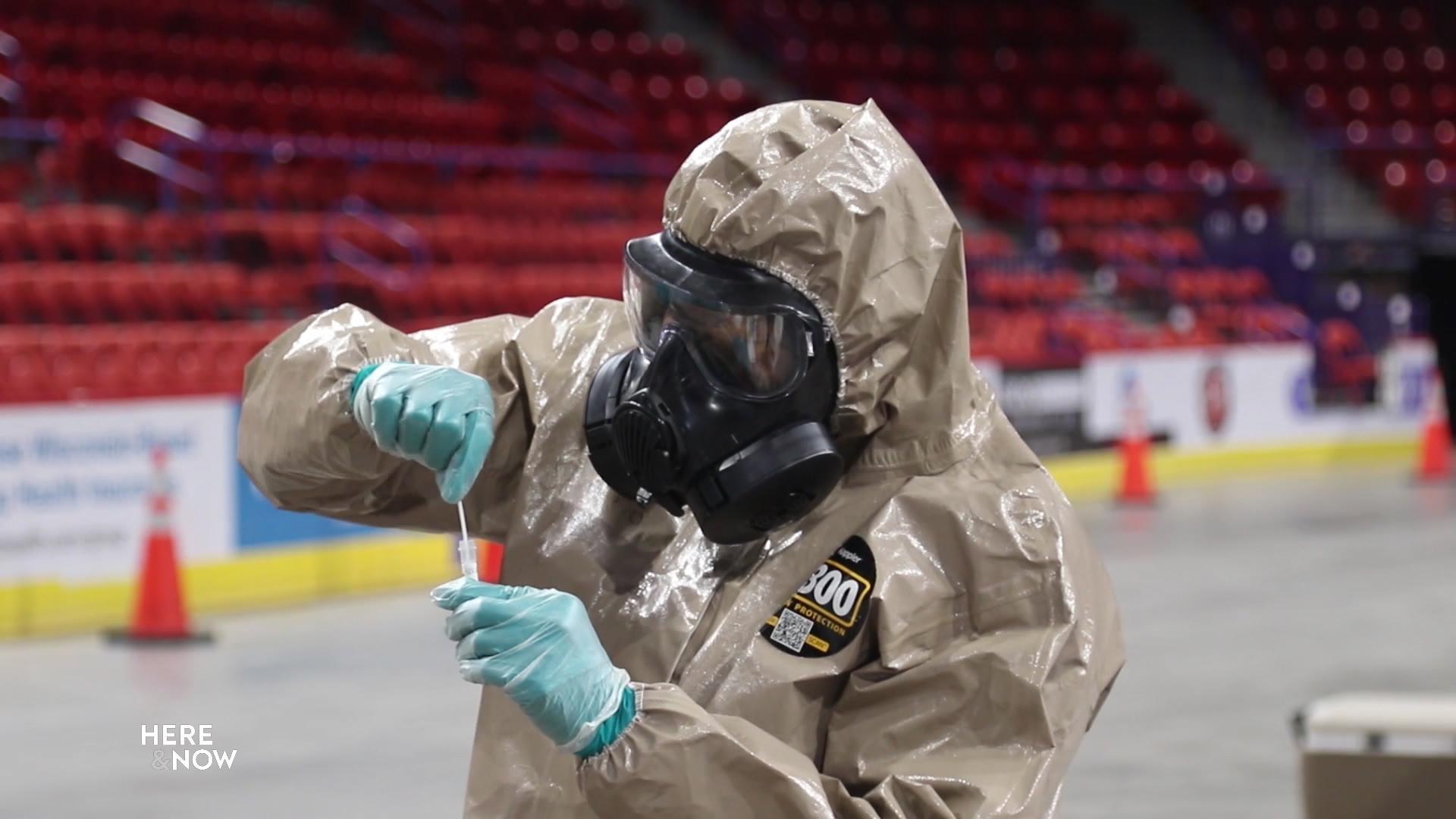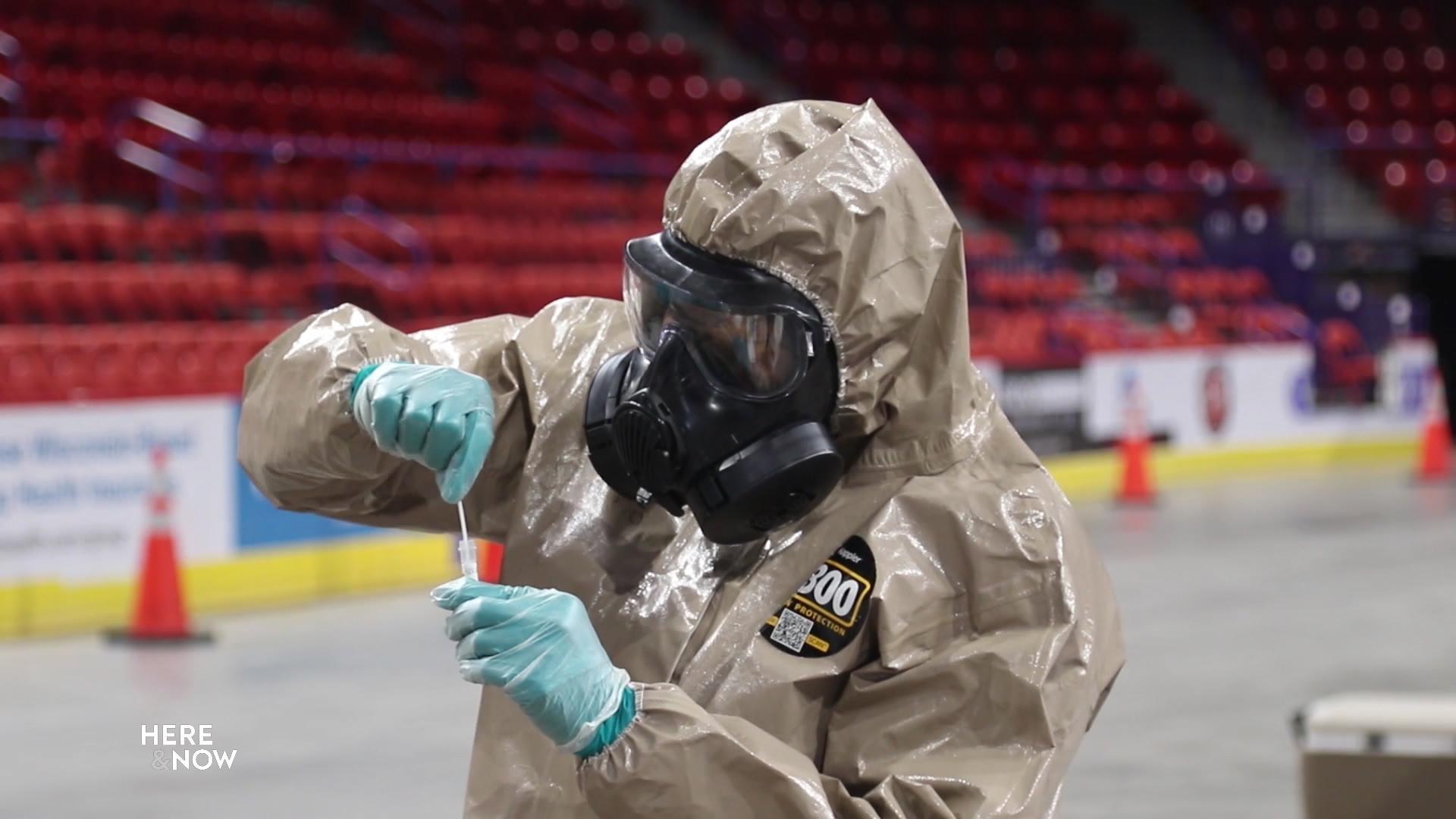 Community-based Testing Sites in Green Bay, Madison
Despite the State Supreme Court ruling this week, work on the front lines continues. The number of people able to get tested for COVID-19 is on the rise. More than 20 Wisconsin counties are benefiting from the increased testing at community-based sites. 1600 members of the National Guard are now serving in direct support of the state's coronavirus response.
May 15, 2020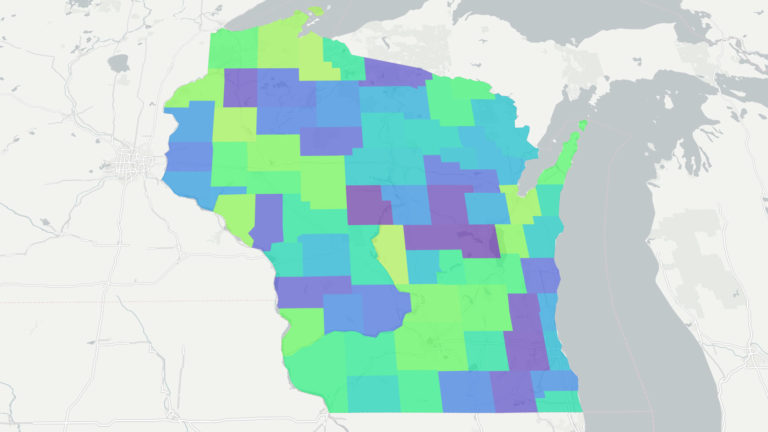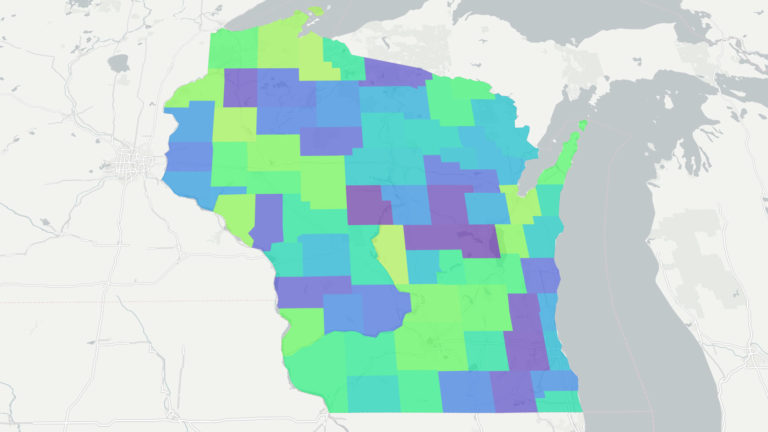 Counties Rescind Orders over Legal Concern from Supreme Court Ruling
The Supreme Court order striking down the state's "Safer at Home" order has caused confusion among counties that issued their own stay-at-home orders. Now counties are rescinding their orders in fear of legal retribution.
May 15, 2020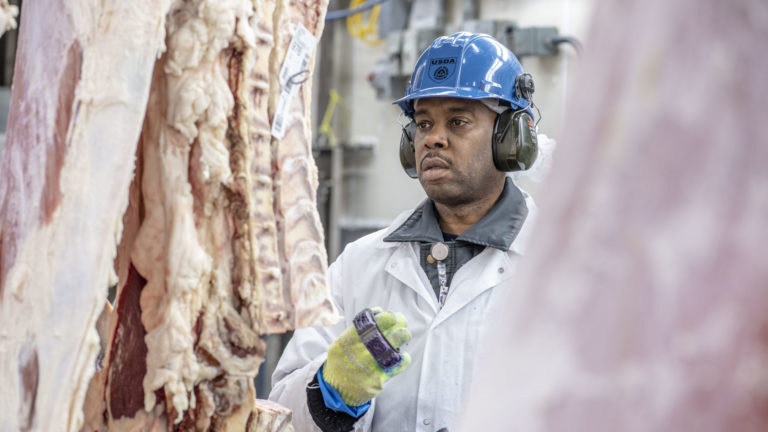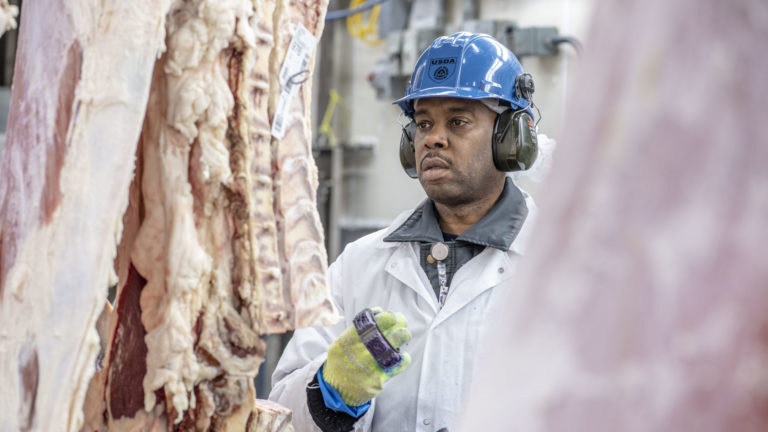 USDA Urges Meat Plants to Stay Open while Safety Concerns Remain
USDA Sec. Sonny Perdue says meat processing plants should remain open or reopen soon, but advocates say plants are not following CDC recommendations.
May 6, 2020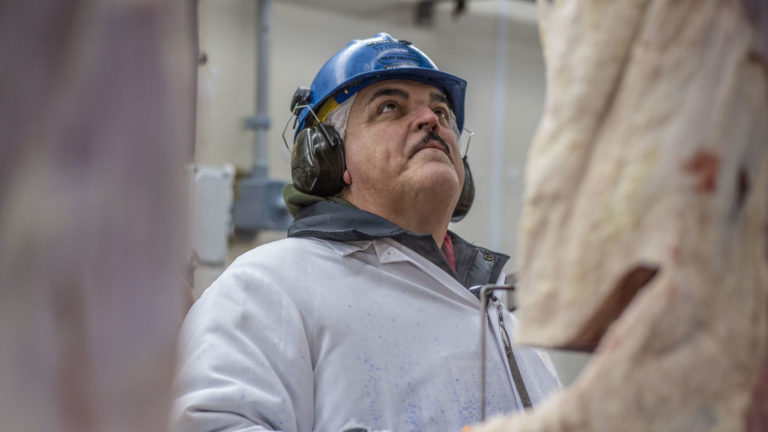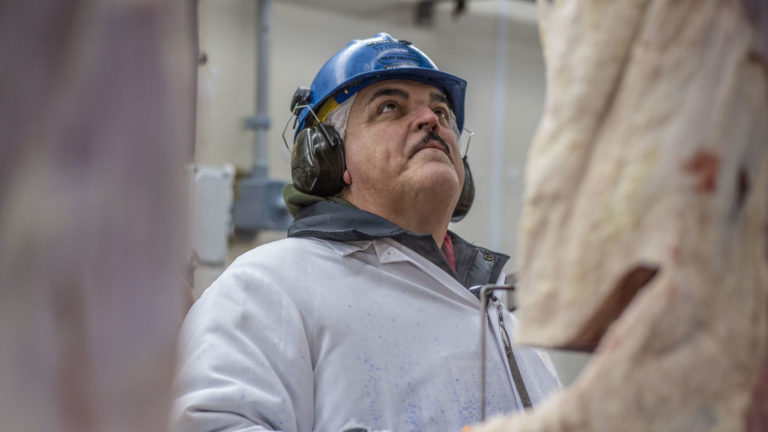 Testing and Tracing to Help Combat Brown County Outbreak
Thousands of test kits from the state help officials track the spread of the disease among outbreaks in three meatpacking plants, as the president encourages meatpacking plants to stay open as essential businesses.
April 28, 2020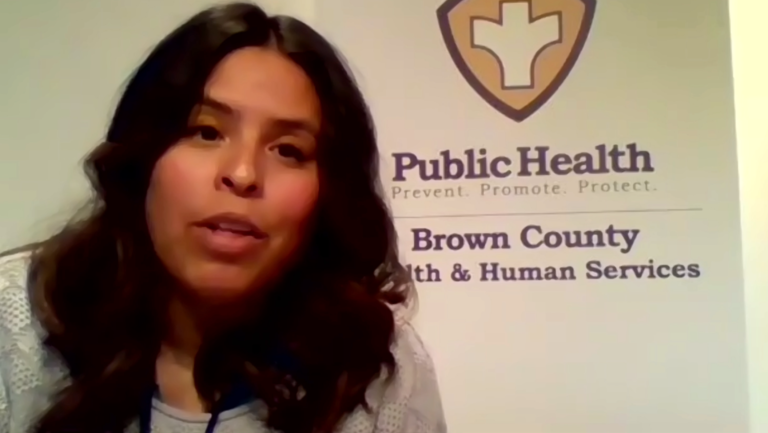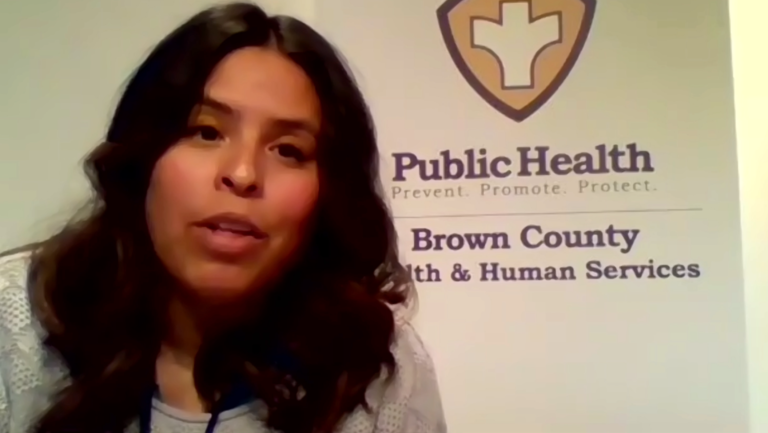 Brown County Officials Grapple with COVID-19 Spike
Meatpacking plants are essential parts of food infrastructure, especially during a pandemic, but a recent outbreak of COVID-19 in Brown County facilities is causing a full-court press to ensure workers and the community are safe.
April 27, 2020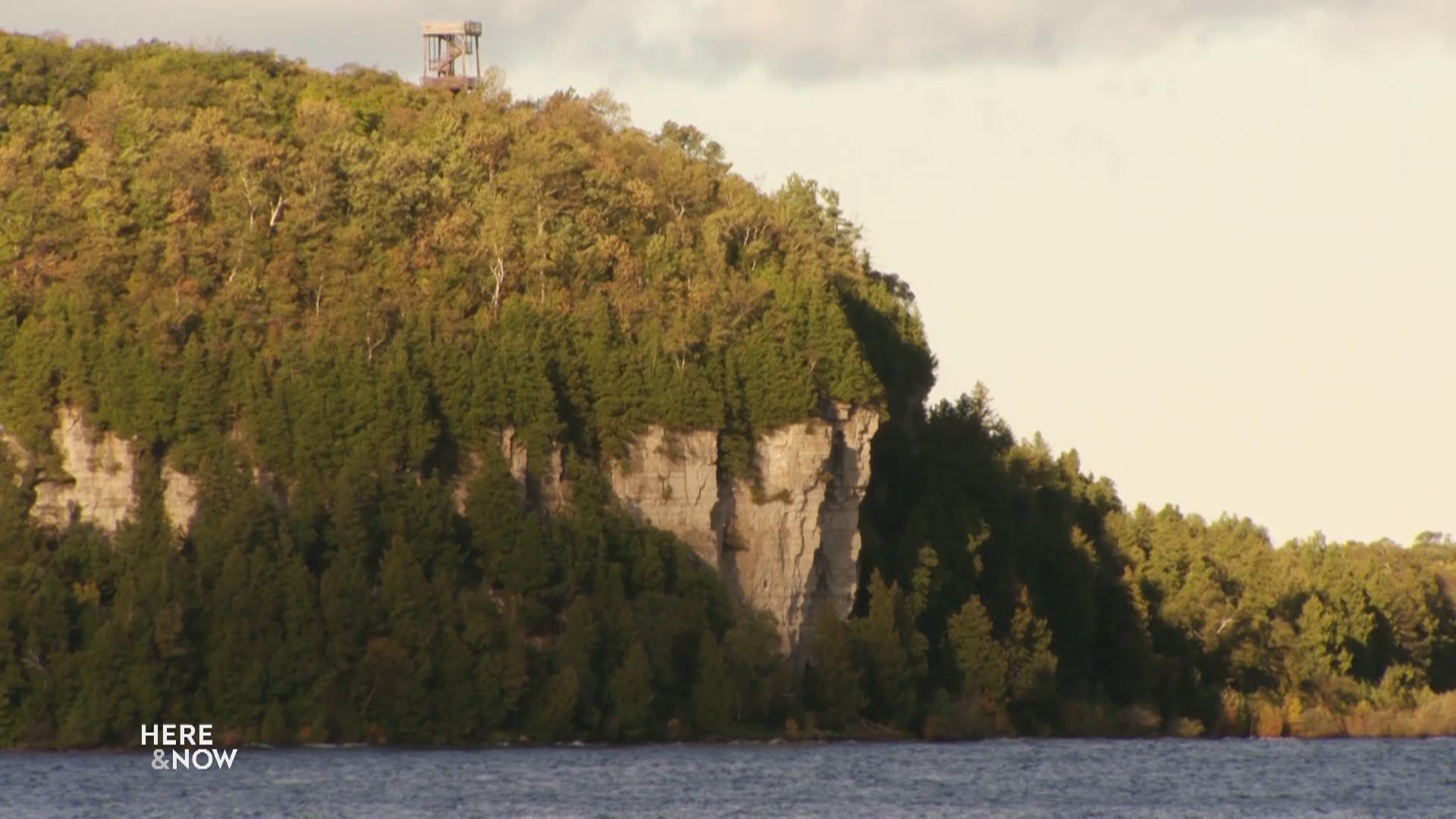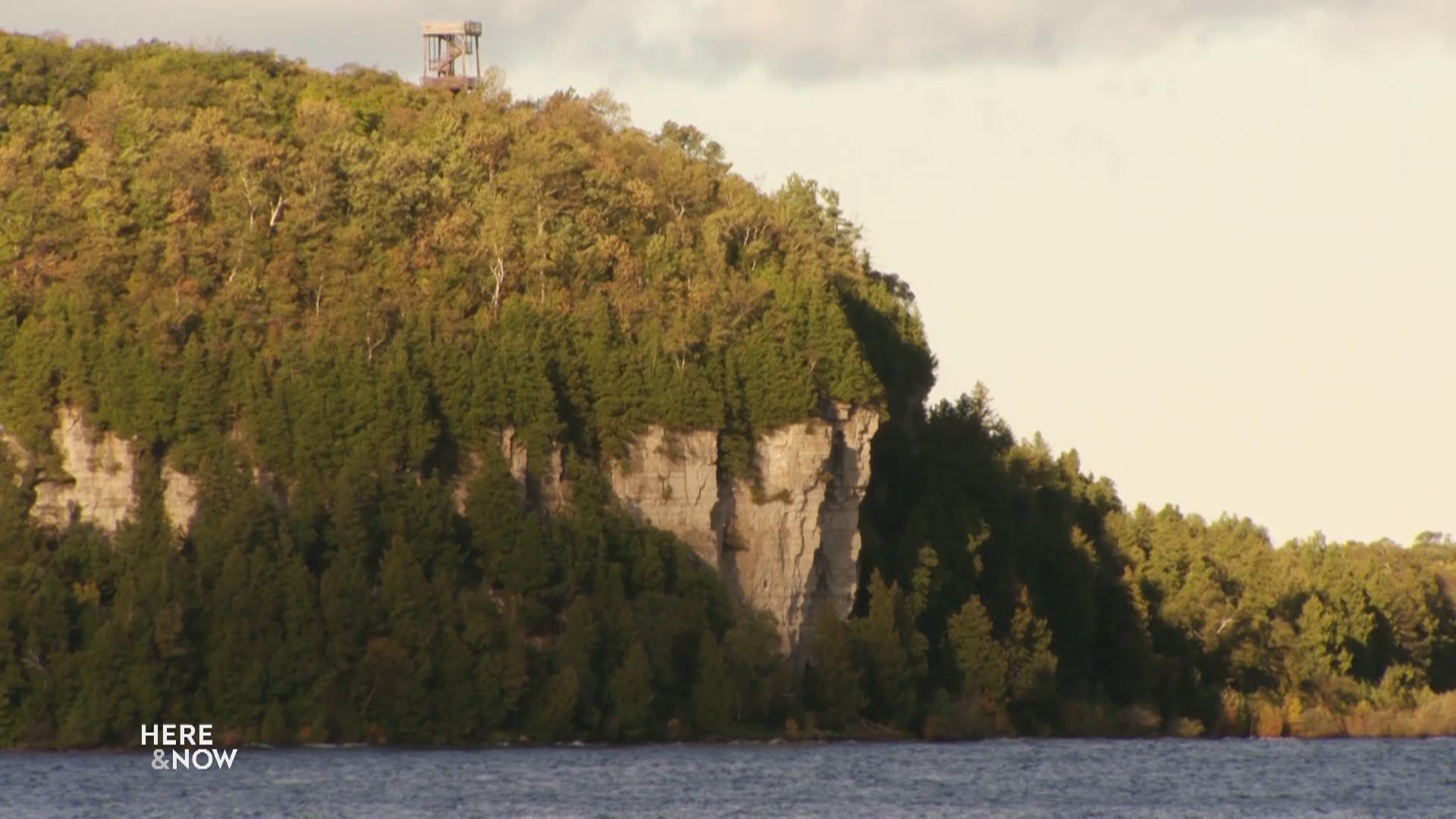 Wisconsin Tourism Copes with COVID-19 Challenges
A report on COVID-19 in Door County and the healthcare impact of people arriving at tourist destinations during the pandemic. "I never thought in my wildest dreams I would ask people not to come to Door County," said Door County Board Chair Dave Lienau.
April 17, 2020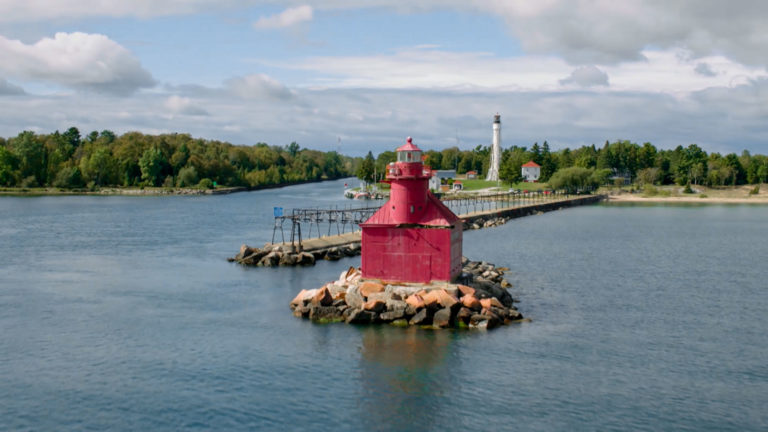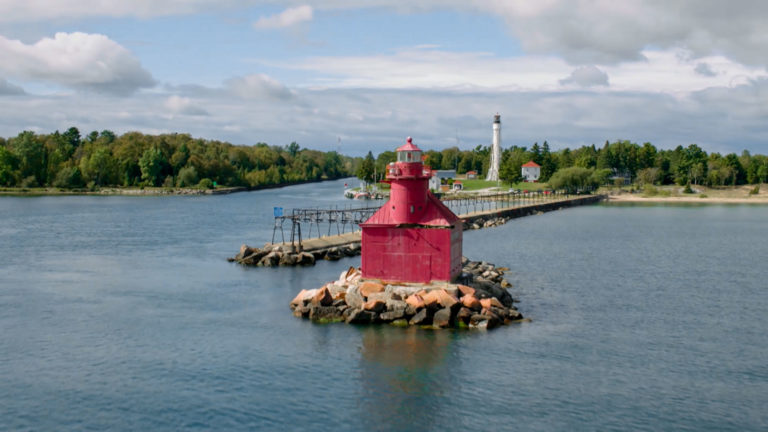 Door County Grapples with Safety and Lost Revenue During Pandemic
Door County residents wish Wisconsinites could visit, but urge them to stay home during the public health crisis.
April 17, 2020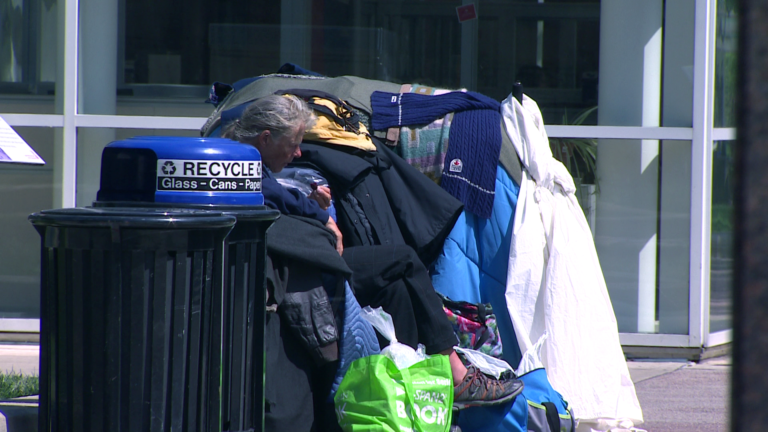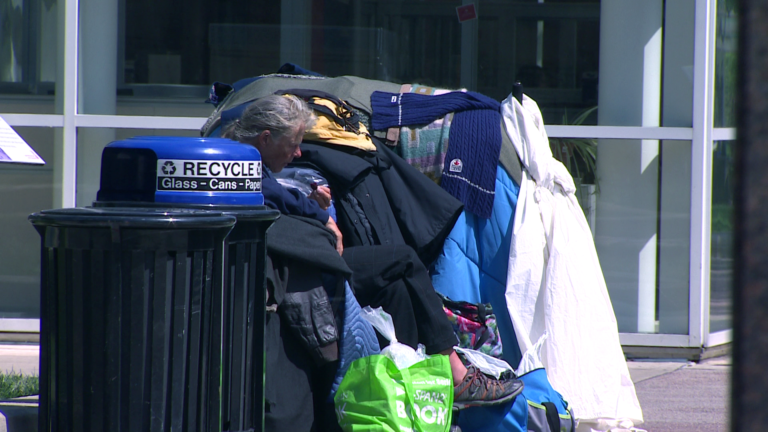 Wisconsin Bands Together to Address Homelessness and COVID-19
Advocacy groups in Wisconsin work to help the homeless amid the COVID-19 pandemic.
April 11, 2020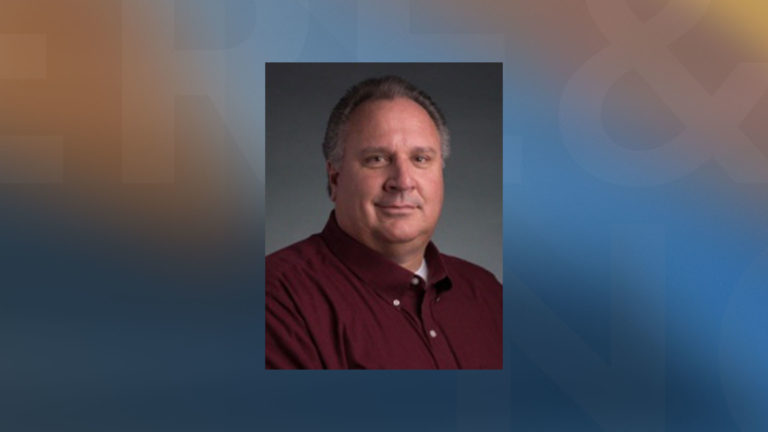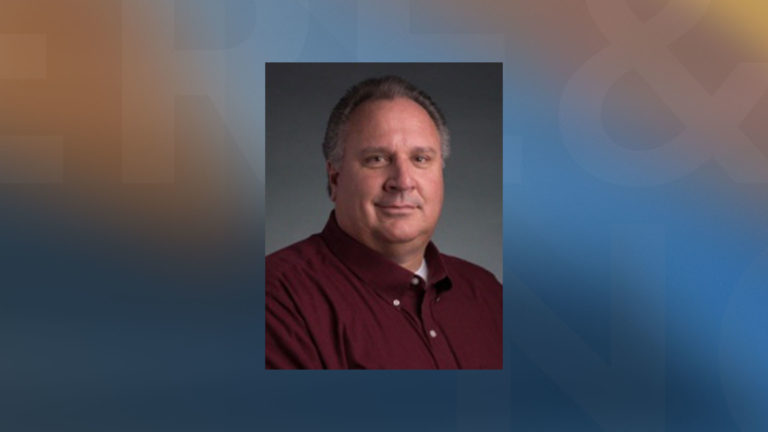 Fond du Lac Man One of State's First COVID-19 Deaths
Dale Witkowski of Fond du Lac County developed the disease after an Egyptian River Cruise.
March 21, 2020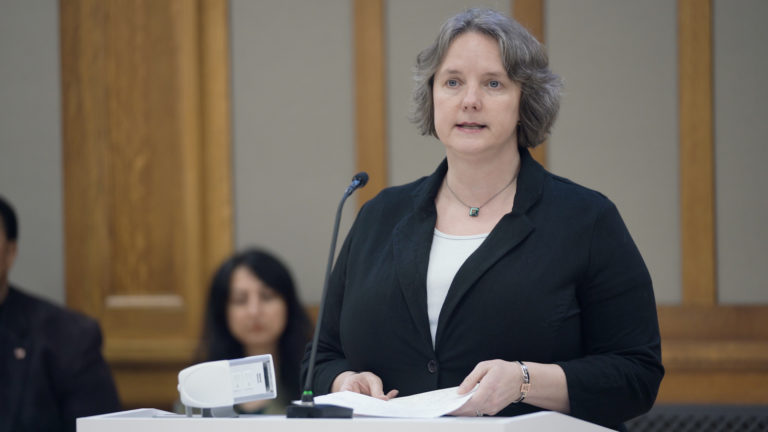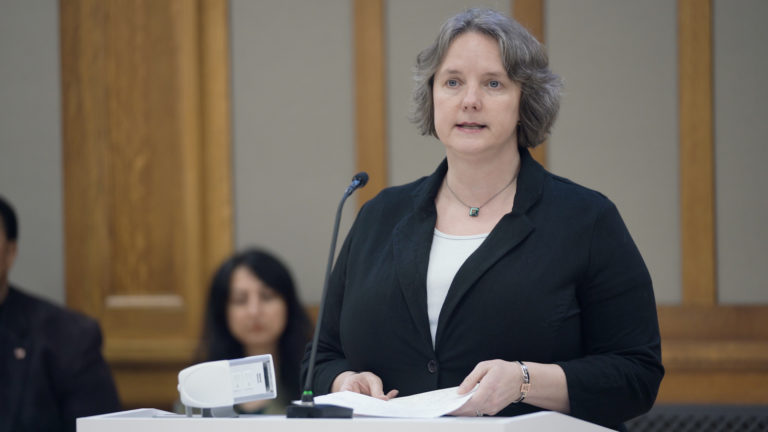 New Dane County Restrictions, Fond du Lac Numbers, Voting in Milwaukee
With new state numbers, Wisconsin has 33 confirmed cases of novel coronavirus. In response, Dane County announces new restrictions on public gatherings.
March 15, 2020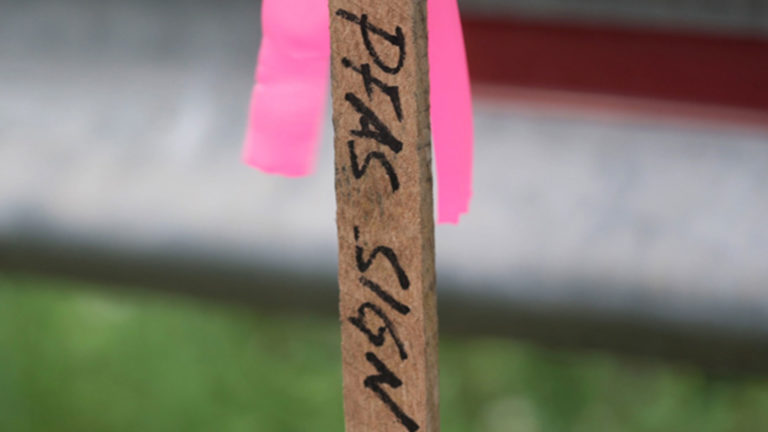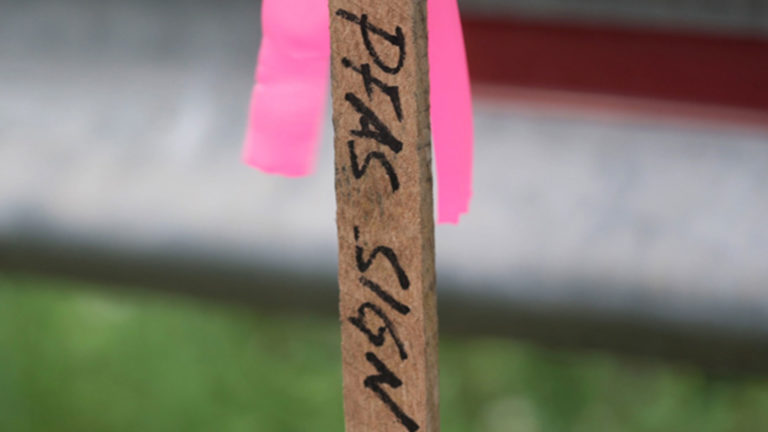 Assembly Makes Last-Minute Move on PFAS
At the end of the session, Assembly Republicans added new legislation to address contamination by so-called 'forever chemicals' PFAS. The amendment to an existing bill creates new testing standards, but must clear the Senate before heading to Evers's desk.
February 21, 2020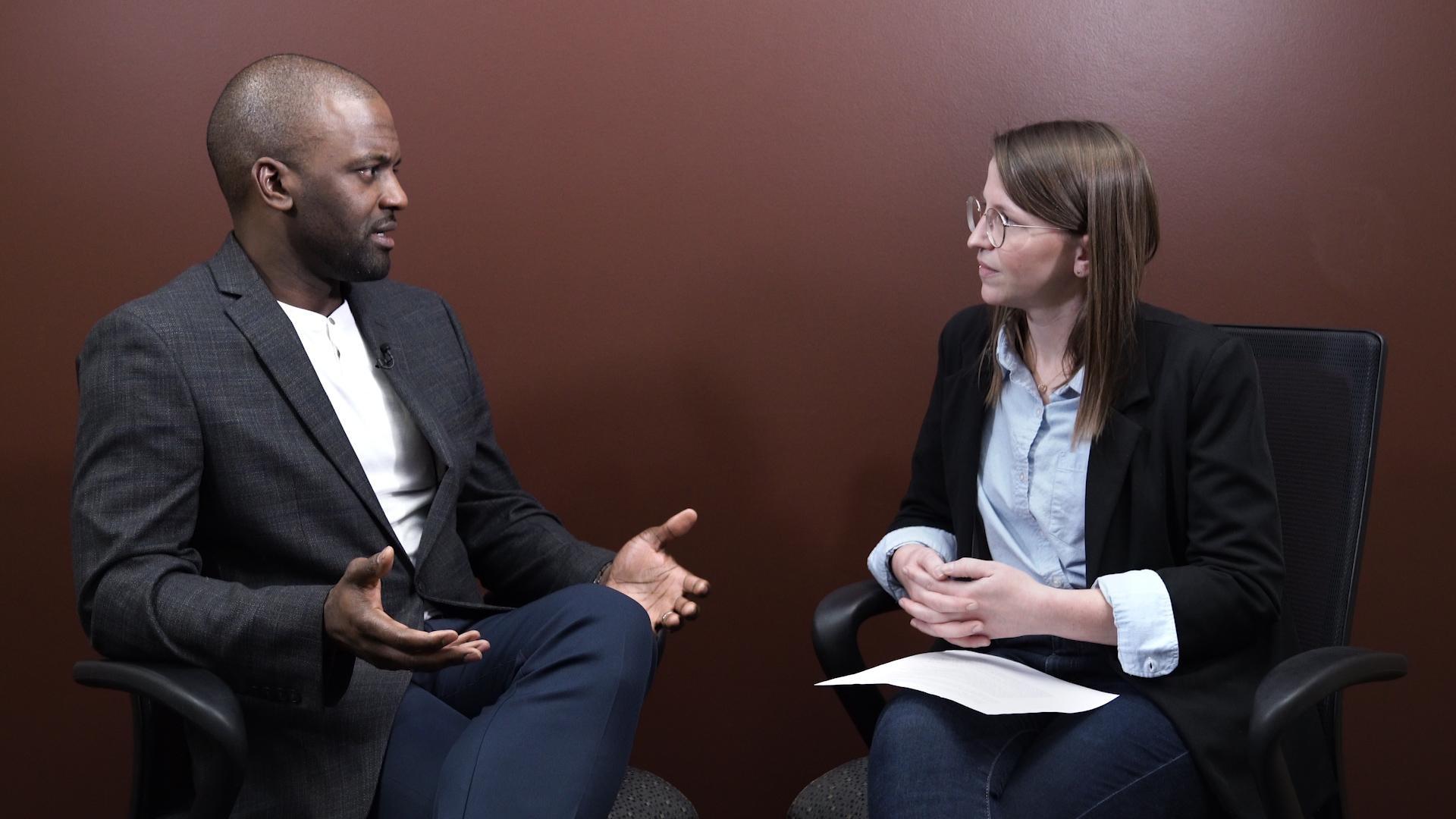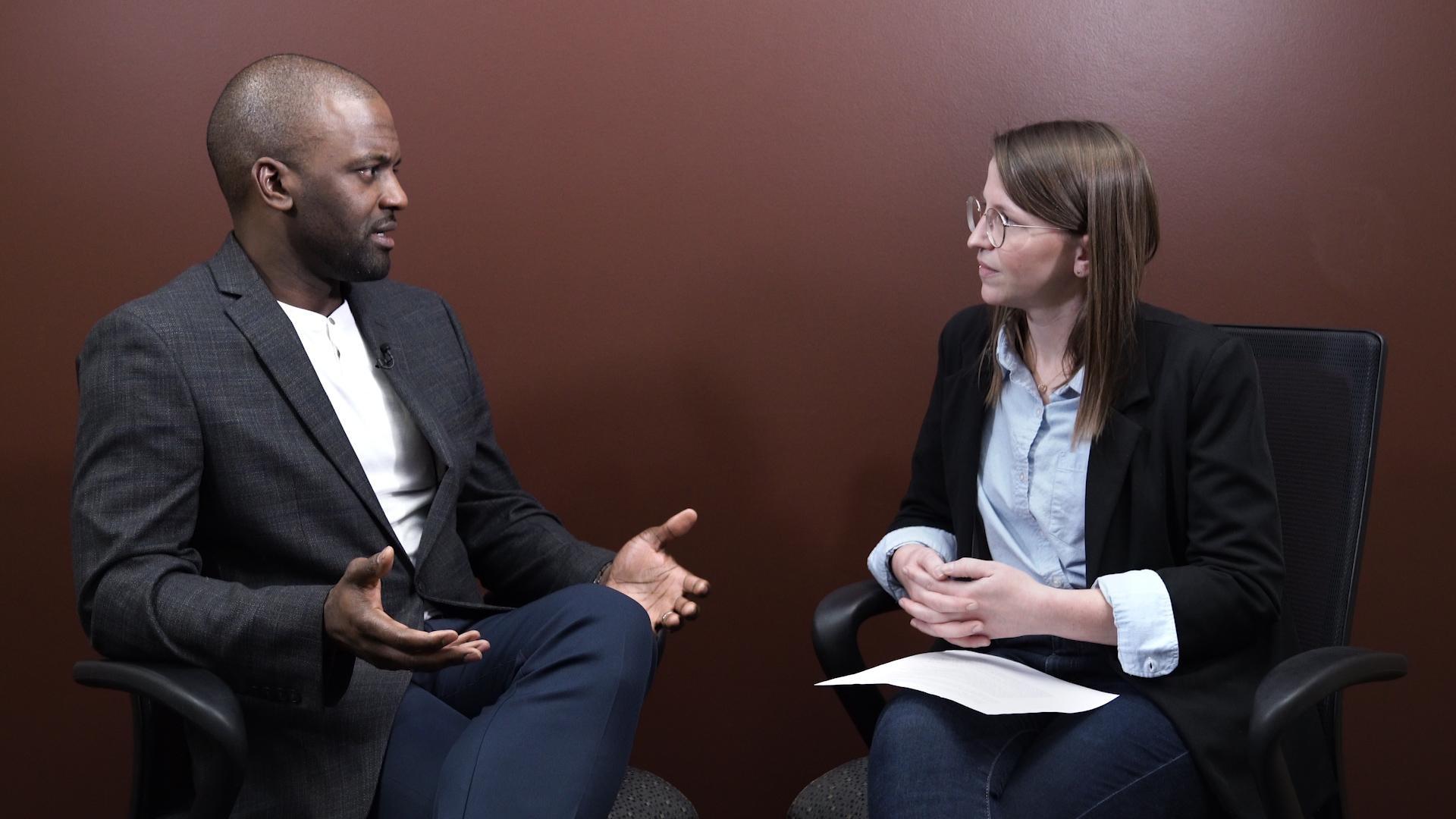 Noon Wednesday: Success and Shortcomings in Green Bay Equity
The non-white population in Green Bay is projected to double or triple by 2040. Mohammed Bey, director of diversity and inclusion at Northeast Wisconsin Technical College, discusses what diversity and equity looks like in the greater Green Bay area and how the event will examine the community's "successes and shortcomings."
January 15, 2020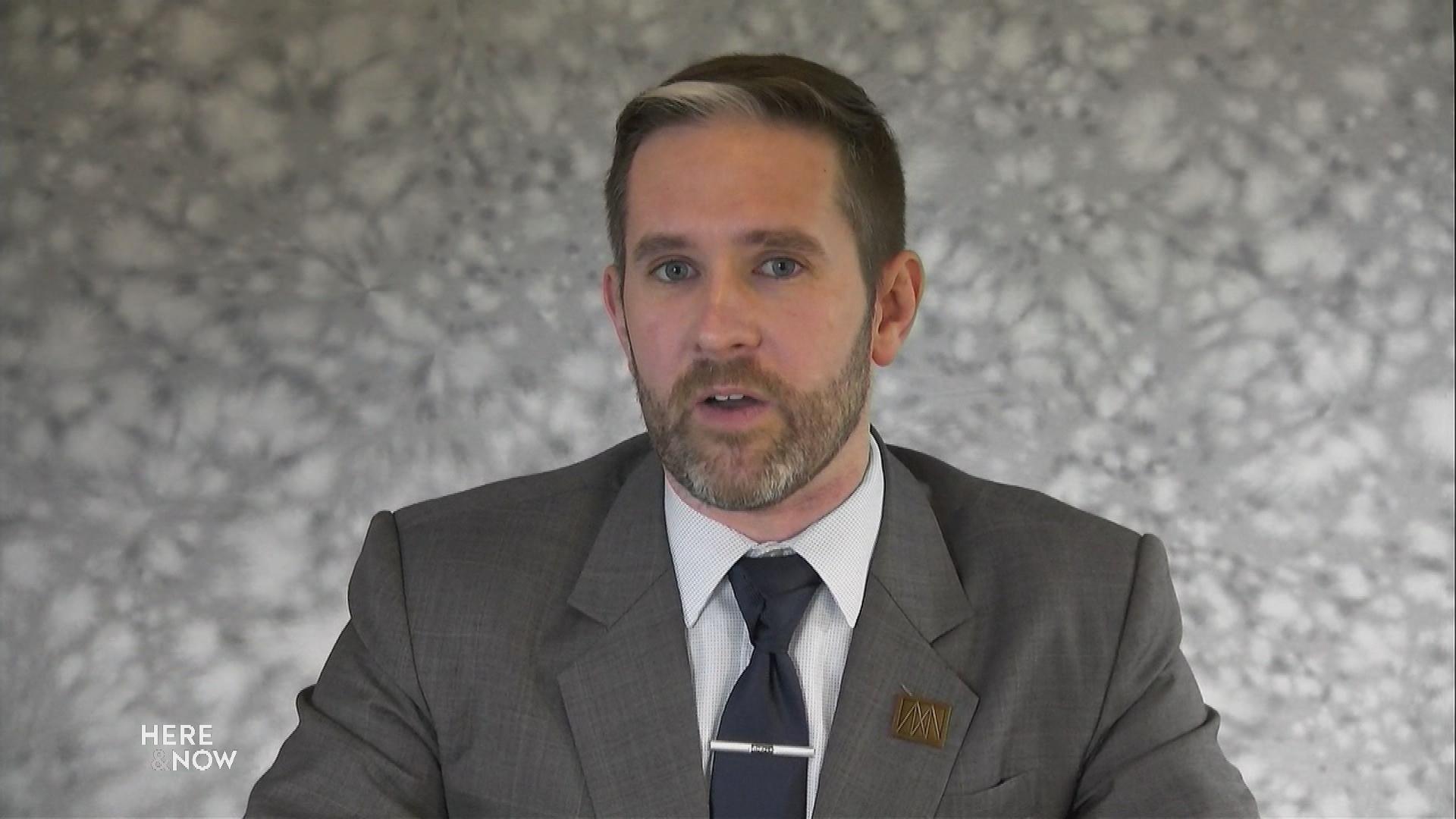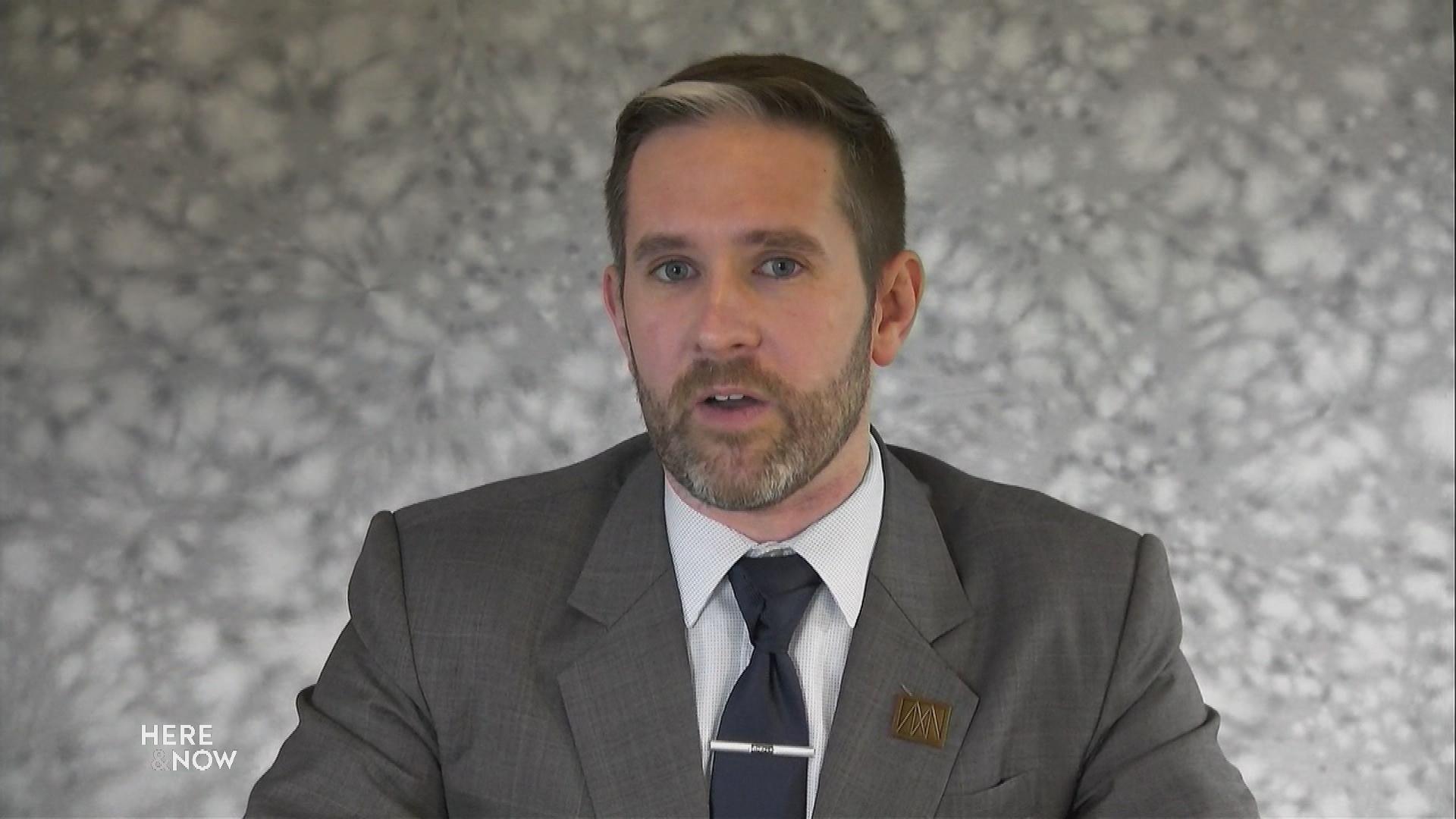 New Study Says Foxconn Could Depress the State Economy
According to a new special study by economists at George Mason University in Virginia, Foxconn could depress the state economic activity by tens of billions of dollars over the next 15 years. Michael Farren, a George Mason University researcher, talks about the new study and the economic risks that it reveals.
December 4, 2019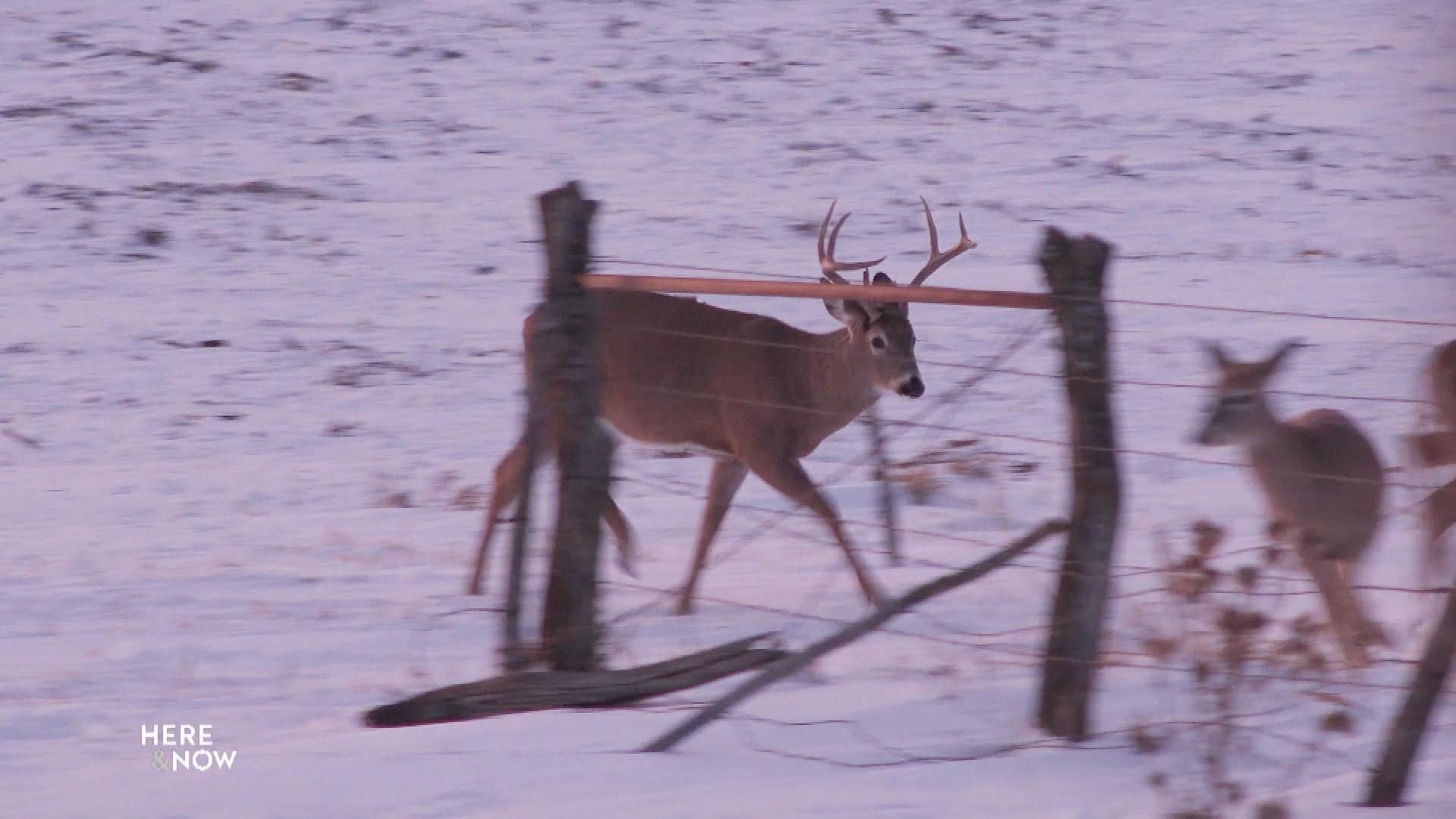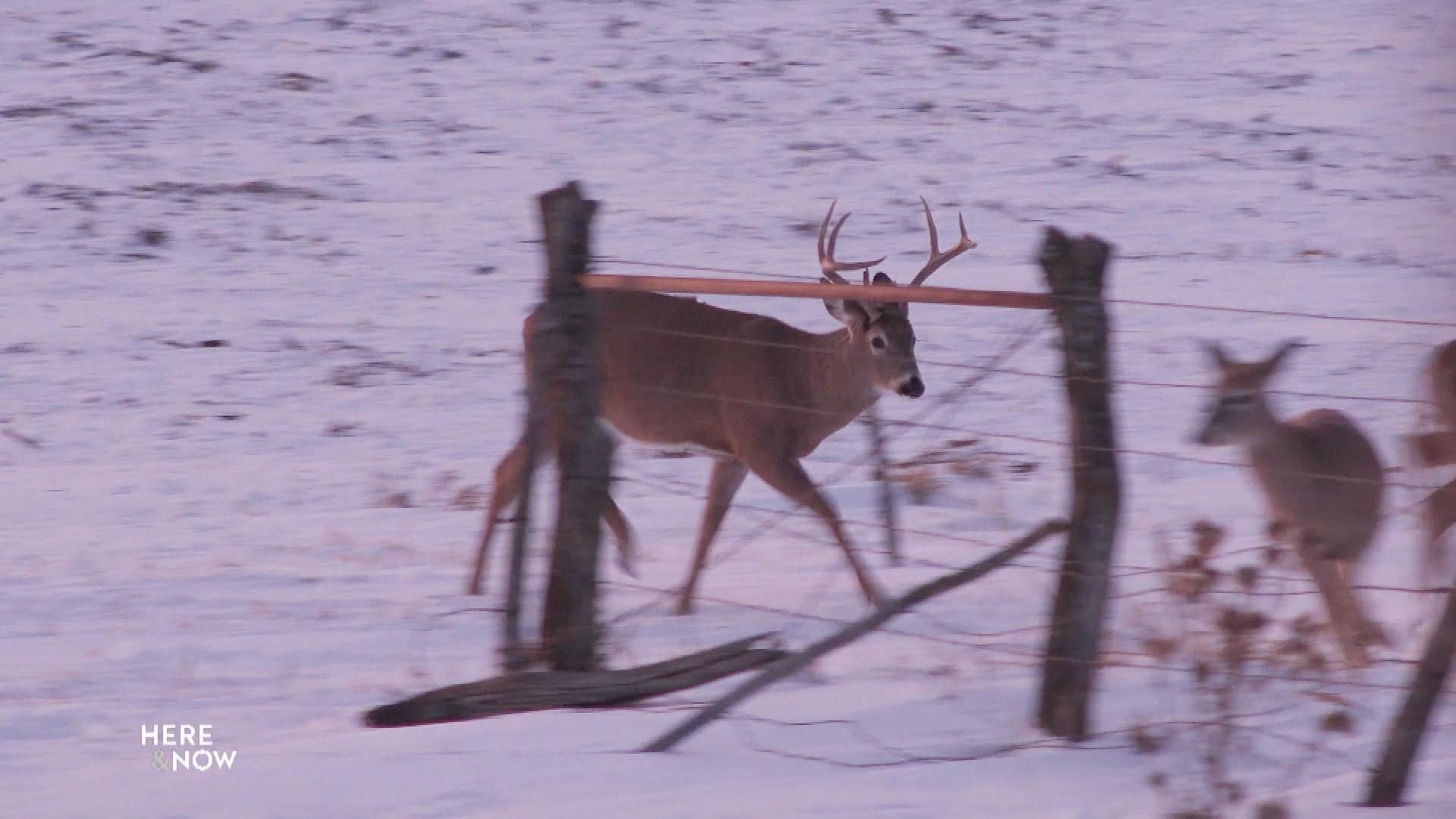 Wisconsin Hunters on Chronic Wasting Disease
A look at Marquette poll numbers on the spread of Chronic Wasting Disease in the state. Four hunters explain differing reasons why some get their deer tested for CWD and the overwhelming reason why most do not. The poll shows that of the people who have heard of CWD, 64% feel it represents a threat to the future of deer hunting in Wisconsin.
November 22, 2019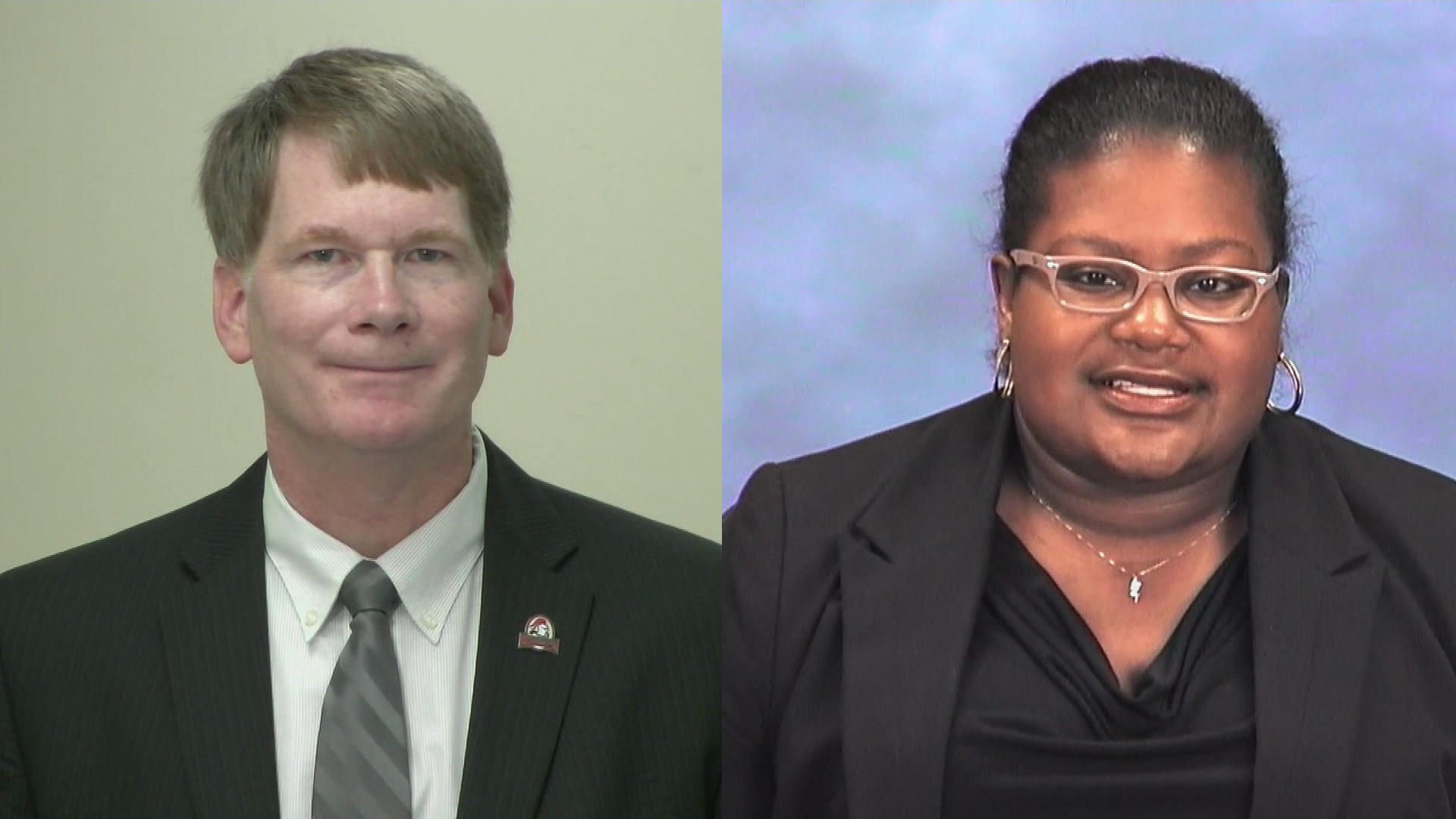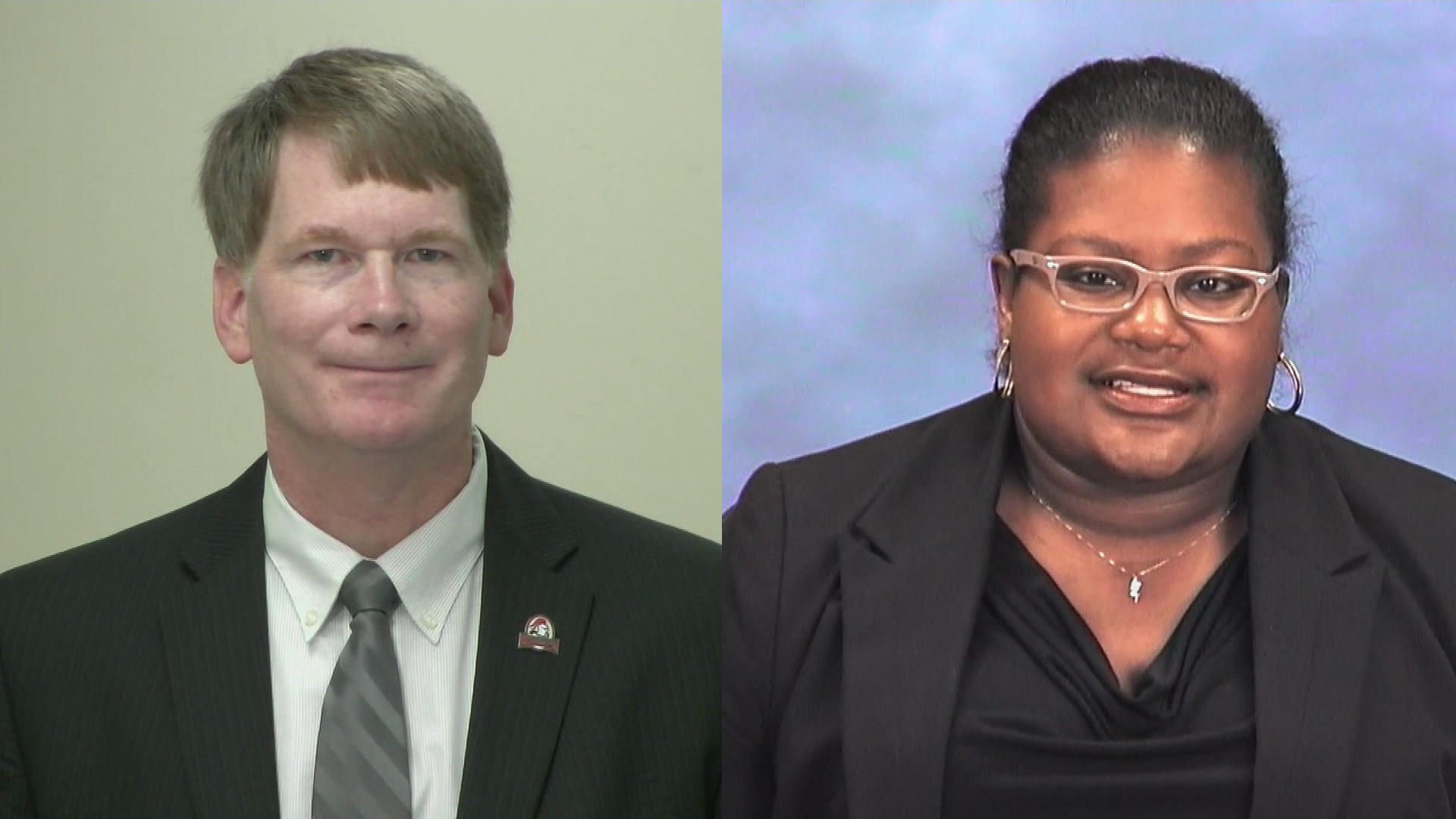 State Legislators Discuss Decline in Statewide Test Scores
The Republican Chair of the Assembly Education Committee, State Rep. Jeremy Thiesfeldt and Democratic Committee Member Rep. LaKeshia Myers address the declining school test score results. The 2018-2019 statewide test score results show a decline in student performance overall. Scores from tests such as the ACT also show that the achievement gap between Black and white students persists.
September 20, 2019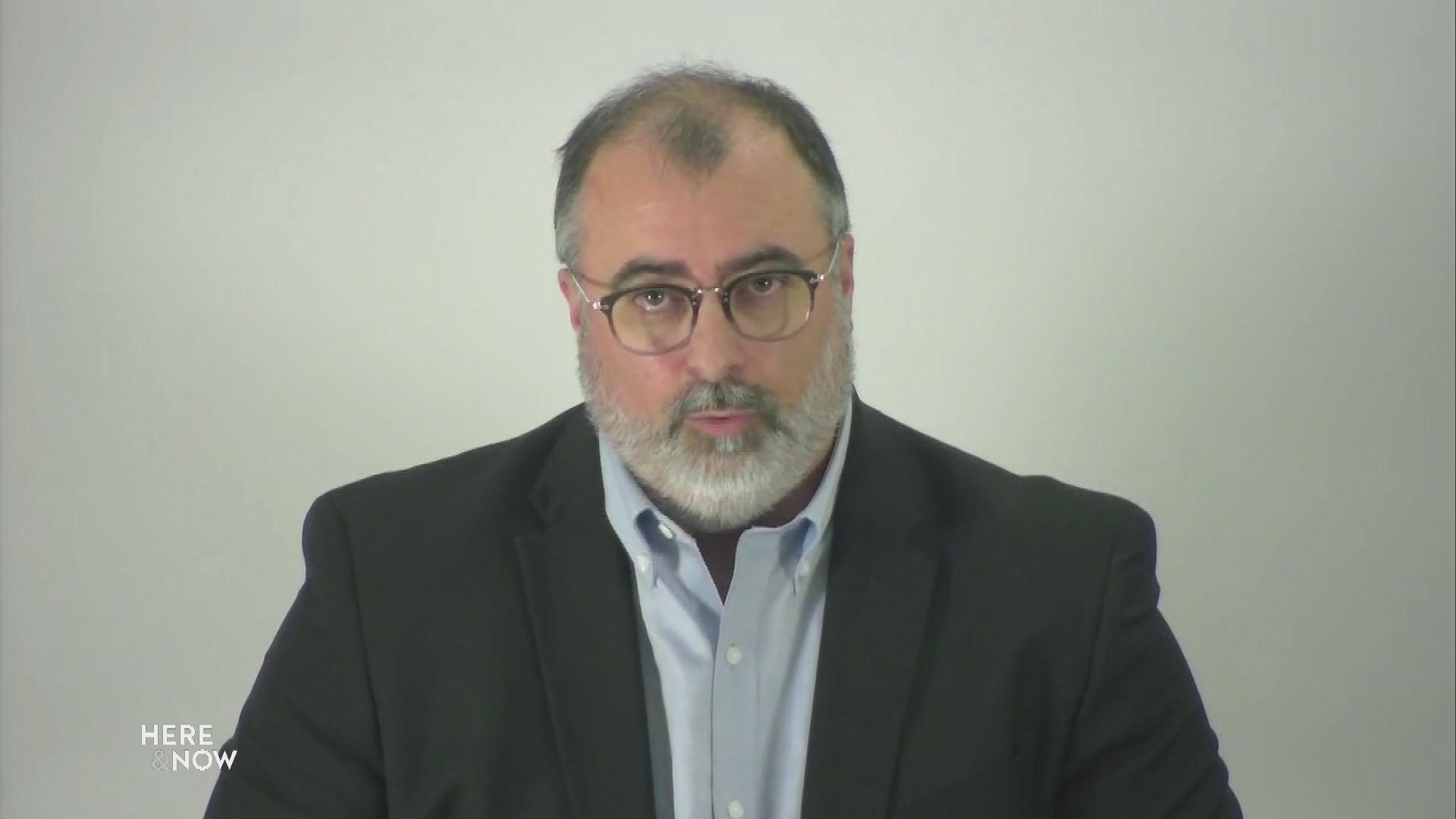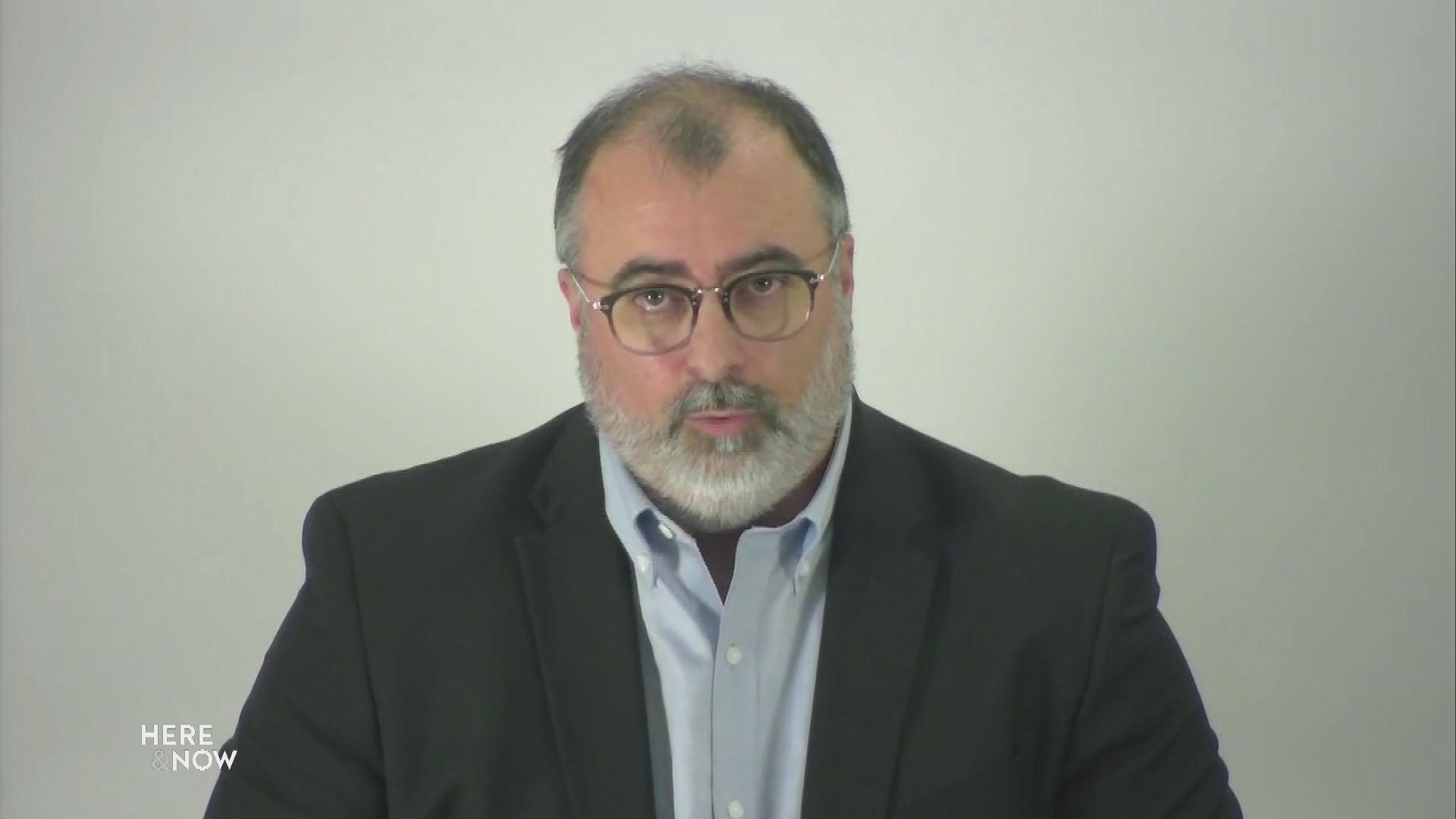 New Ways to Help Those with History of Trauma
The push to fund more trauma-informed programming in the state continues in Wisconsin. Here & Now shares children's stories from the new documentary "Not Enough Apologies," and CEO of the Fox Valley Boys and Girls Club Greg Lempke-Rochon discusses his efforts to bring trauma-informed programming to his community.
May 17, 2019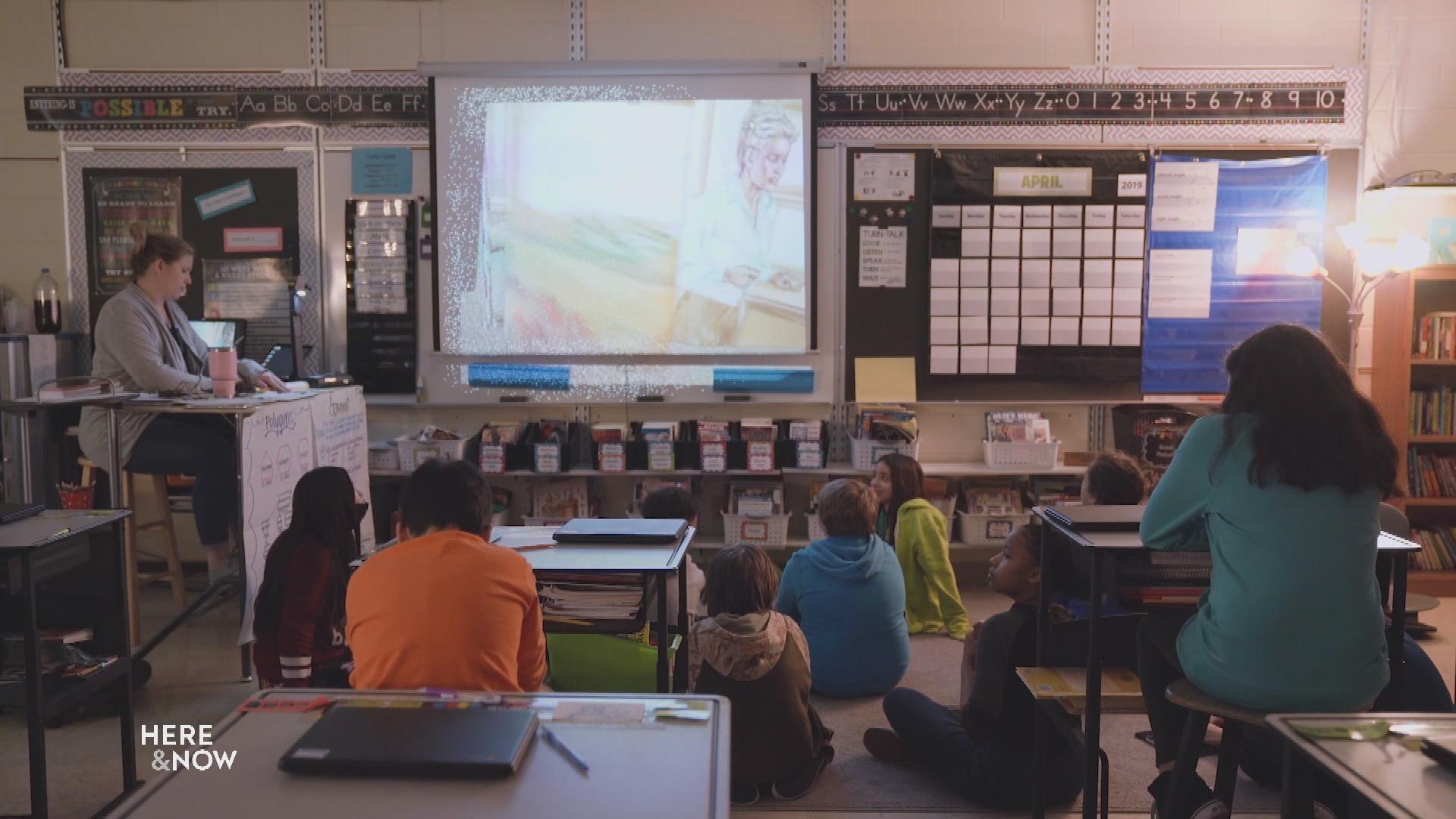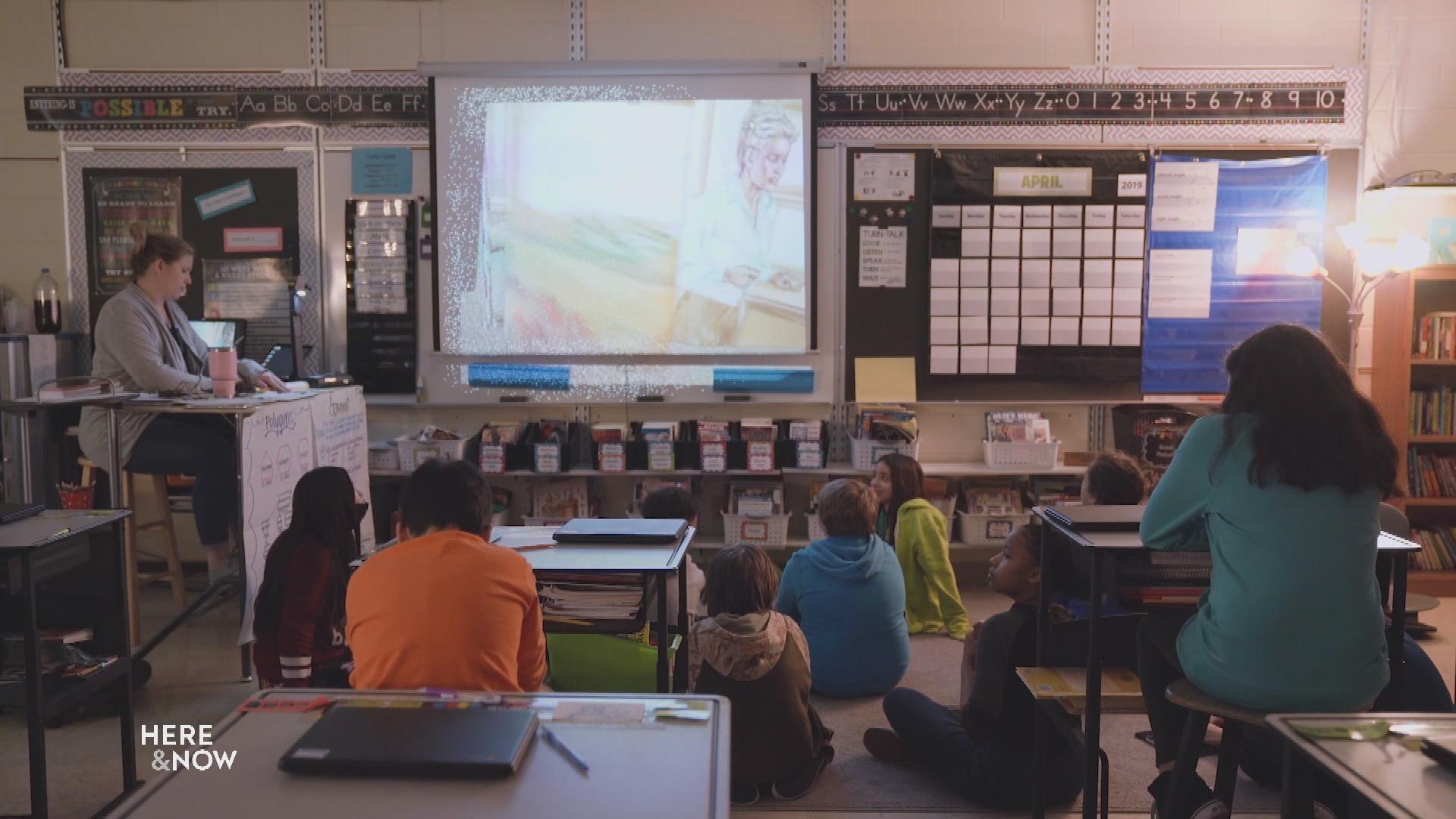 State Budget: English Language Learners
Here & Now's Marisa Wojcik reports on provisions to fund English Language Learner programs in Wisconsin, seeing how they would impact schools in Green Bay and Abbotsford.
April 12, 2019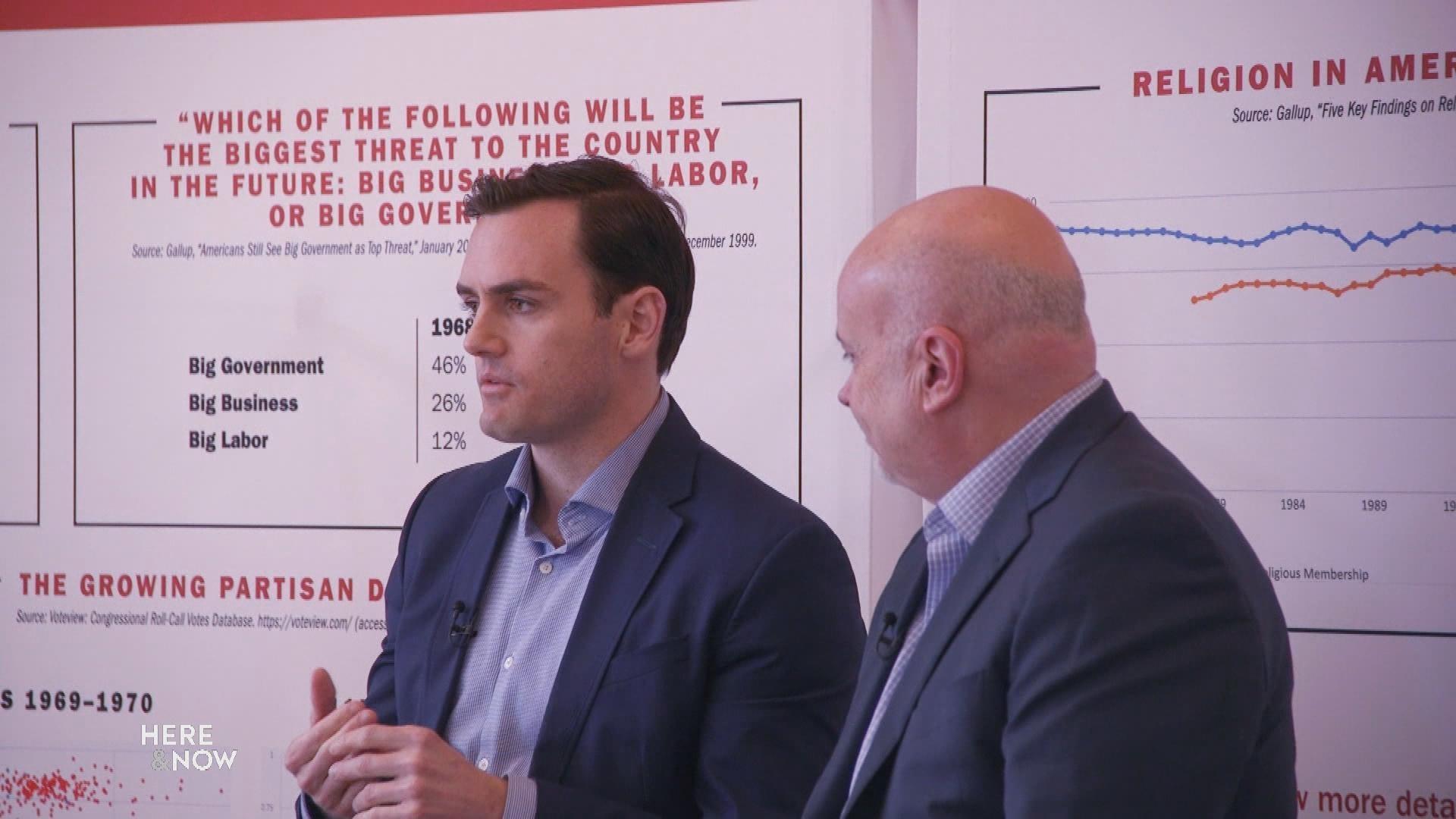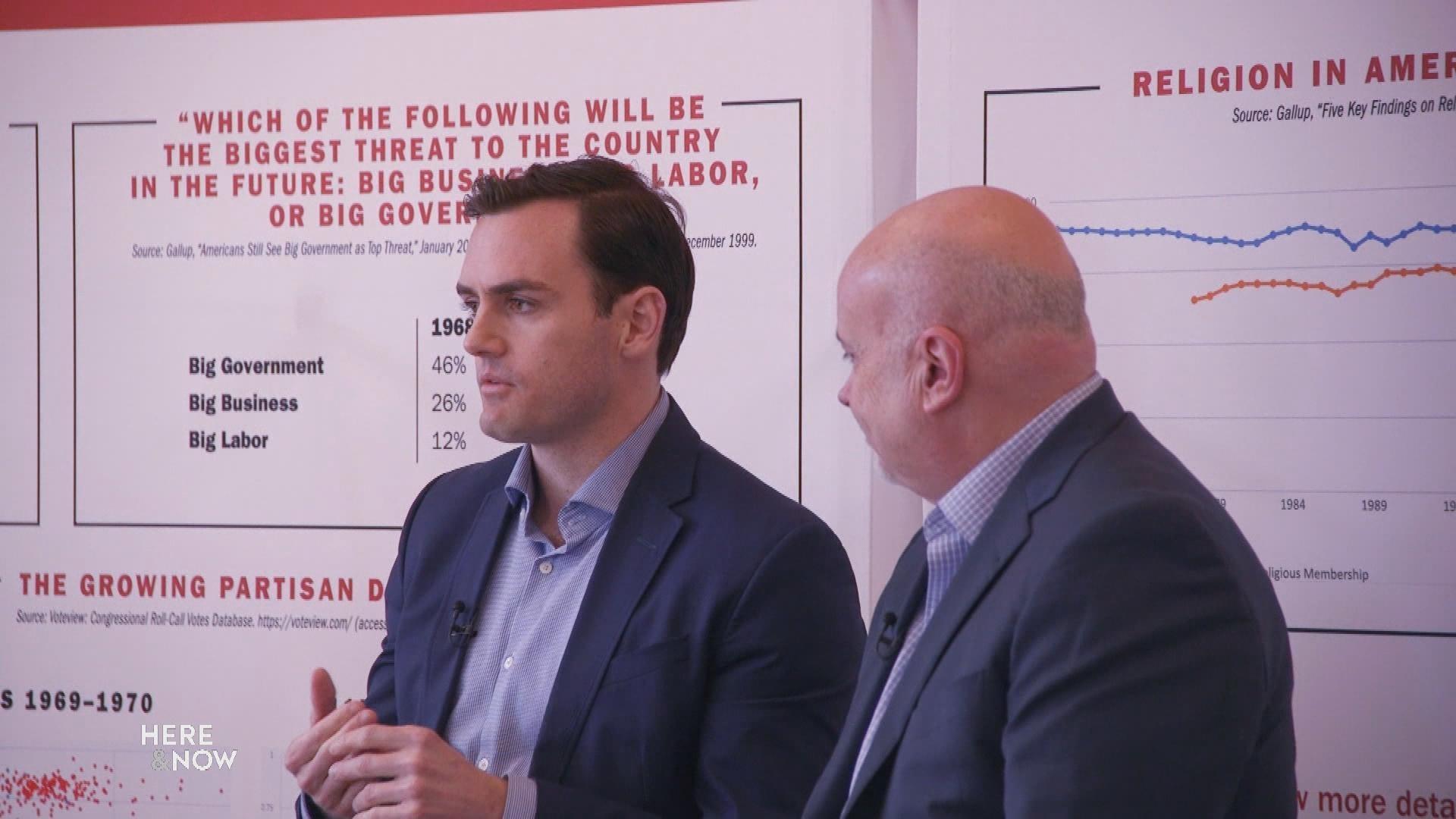 What Bipartisanship Means in Current Congress
This week, Frederica sat down with two congressmen from opposite sides of the aisle--U.S. Reps. Mark Pocan and Mike Gallagher--who met in Appleton to discuss shared values and the spirit of bipartisanship.
March 22, 2019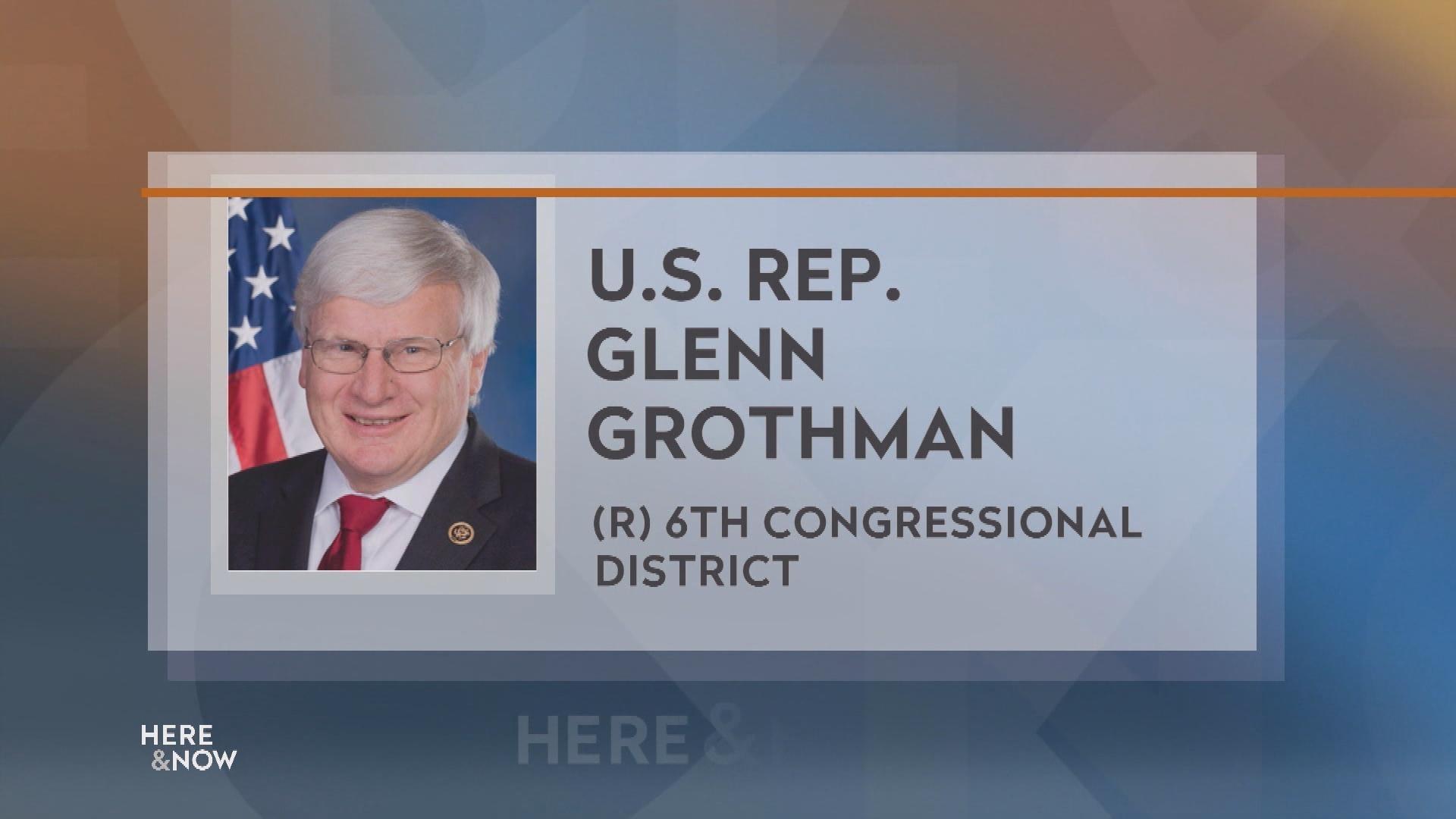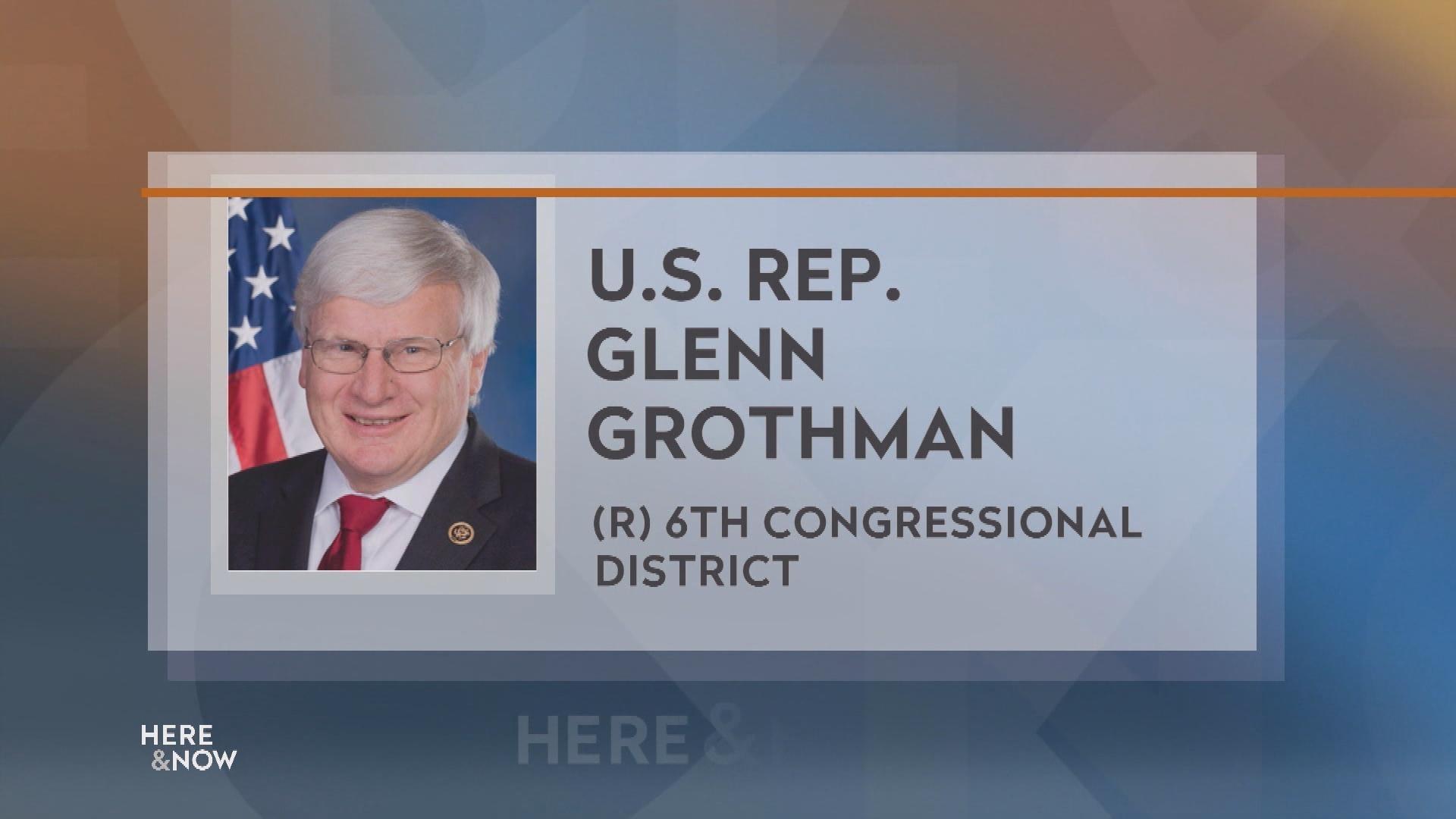 Congressman Glenn Grothman Talks about Government Shutdown
Congressman Glenn Grothman says House Appropriation bills are "too free spending" when asked why he voted against some House Appropriation bills. Grothman also stated, "I have no problem paying people who are working," when asked about his opposition to back pay for federal employees affected by the government shutdown.
January 11, 2019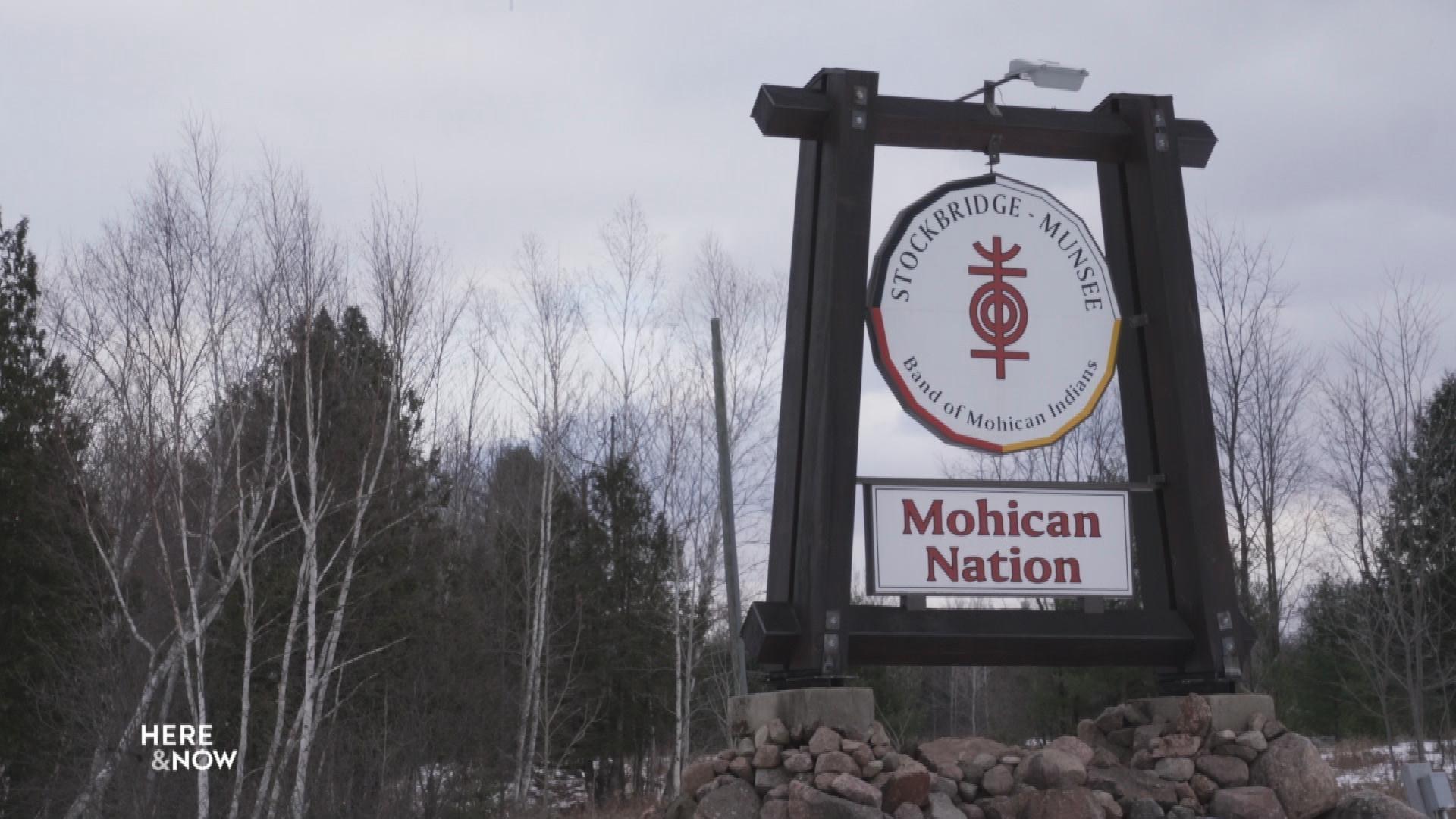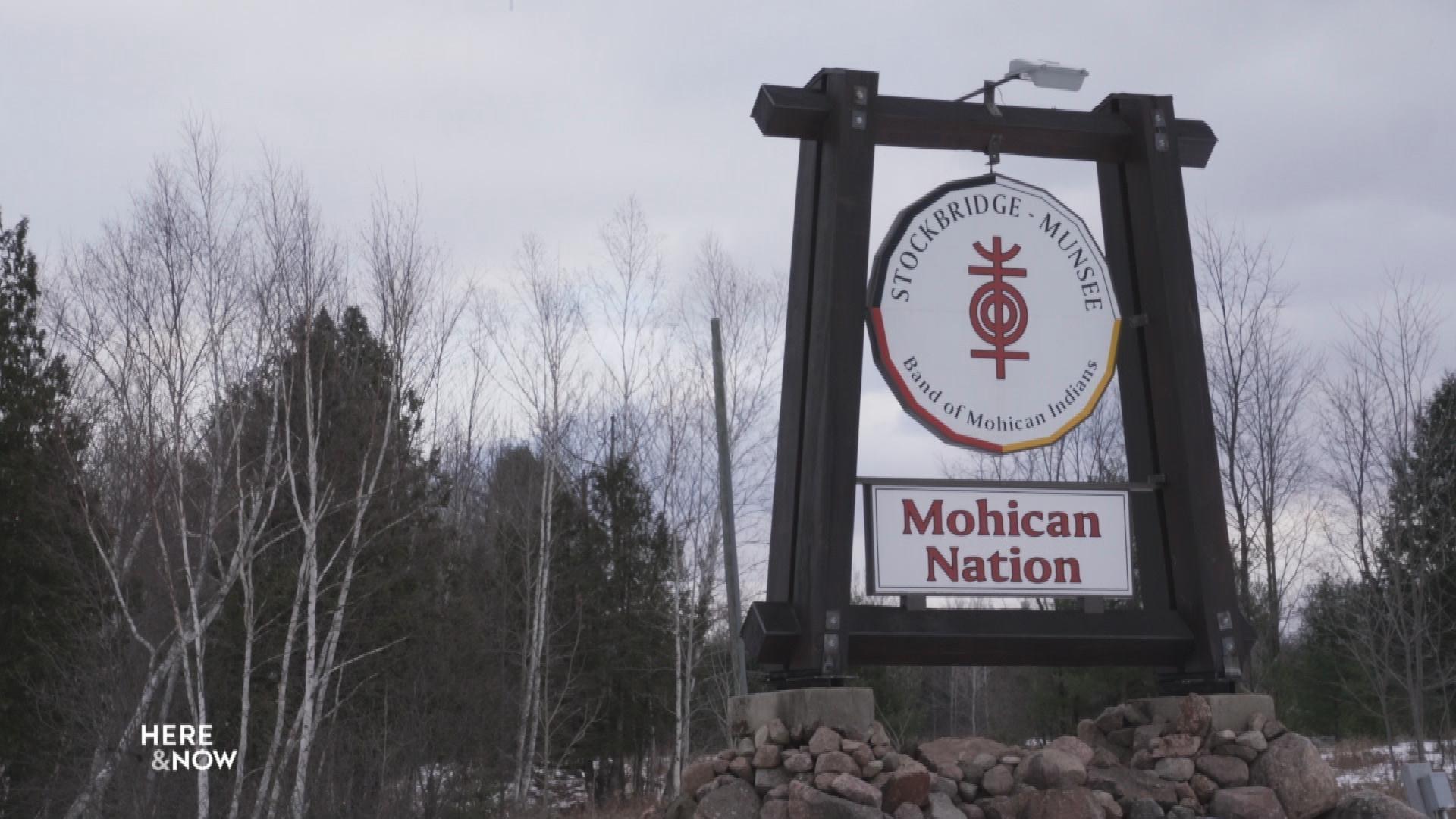 Tribal Nations in Wisconsin Feeling Federal Shutdown Pain
Shannon Holsey, president of the Stockbridge-Munsee Band of Mohican Indians in Shawano County, has been fielding questions from the community regarding the federal shutdown and stoppage of funding that's obligated under treaty rights. Community services including health care, education, public safety and care for the elderly are all supported by the tribe.
January 11, 2019
More Stories