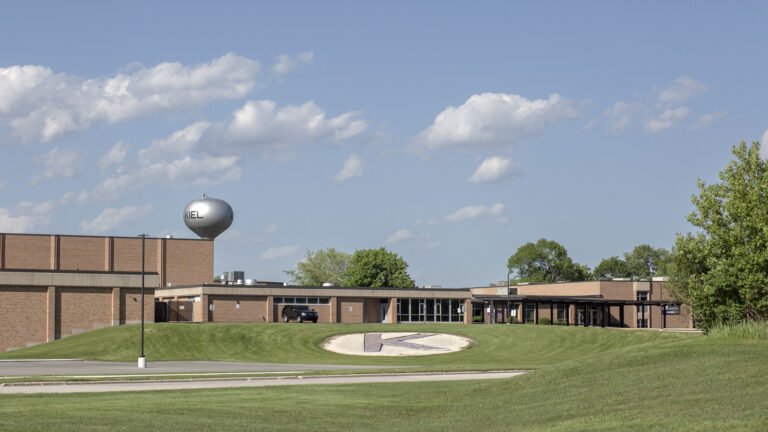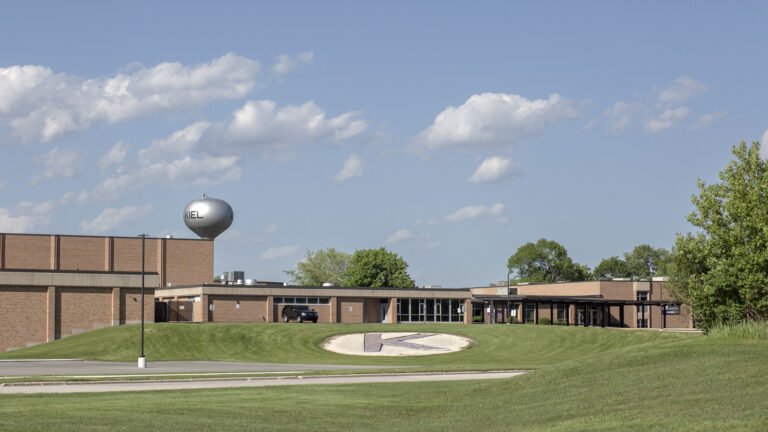 Democrats 'flatfooted' as Wisconsin's Republican Party leaps into local races
The Republican Party of Wisconsin is outspending the Democratic Party of Wisconsin on local politics as municipal-level campaigns become more partisan, particularly in races for school boards.
August 3, 2022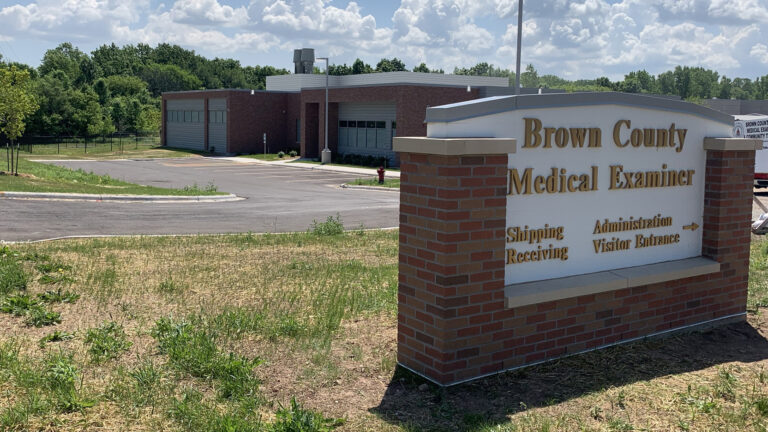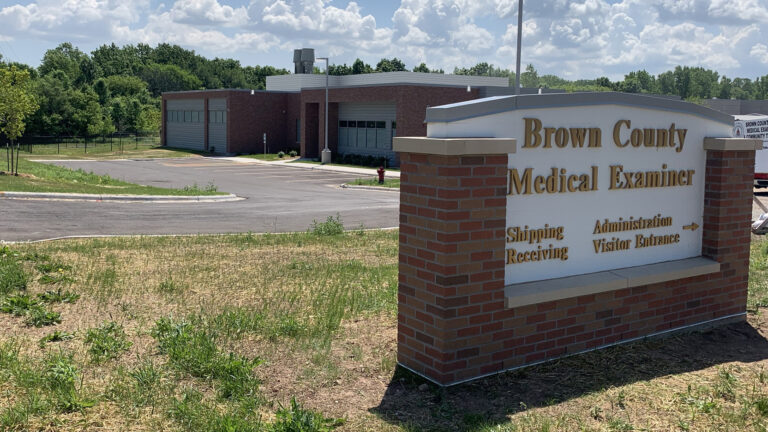 Brown County halts partnership with embattled Dane County Medical Examiner's Office
Officials in Brown County call the changes long-planned and unrelated to alleged bullying by Dane County Medical Examiner's Office supervisors.
July 26, 2022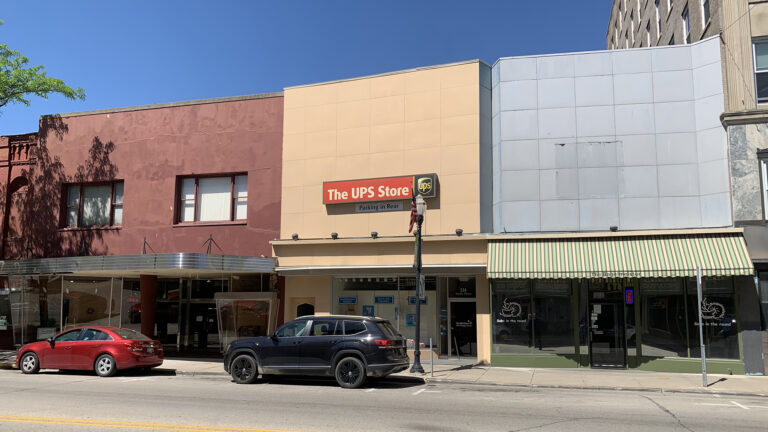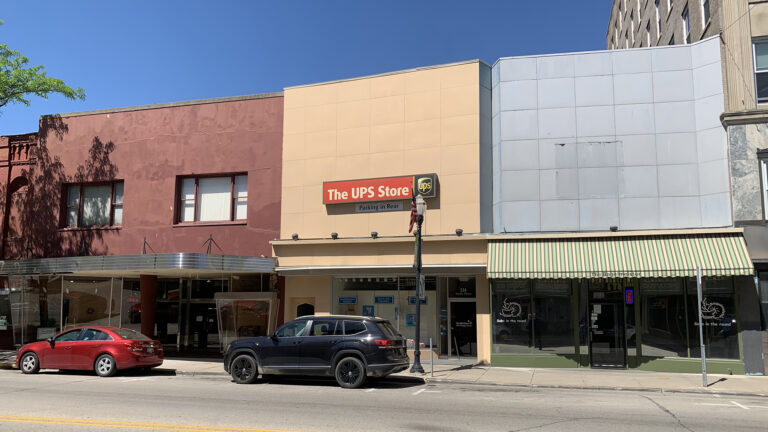 'A hammer in search of a nail': Wisconsin AG candidate Eric Toney prosecutes eligible voters for address snafus
Five voters are charged with fraud by the Fond du Lac County District Attorney, who is running in the Republican primary for state attorney general, after they registered using their UPS Store addresses — one critic calls it an 'abuse' of prosecutorial discretion.
July 11, 2022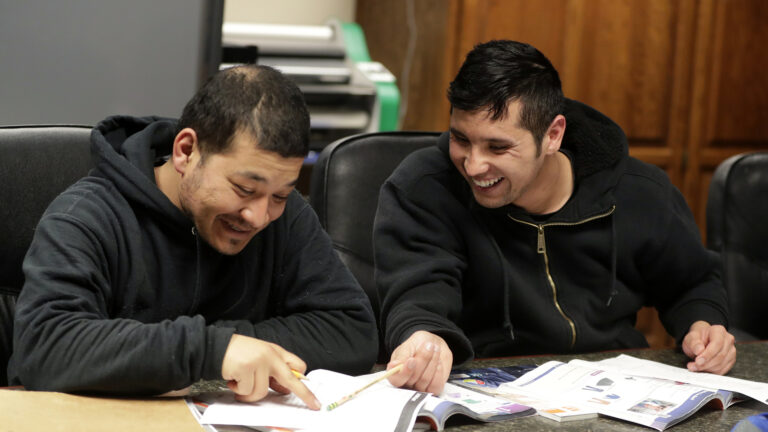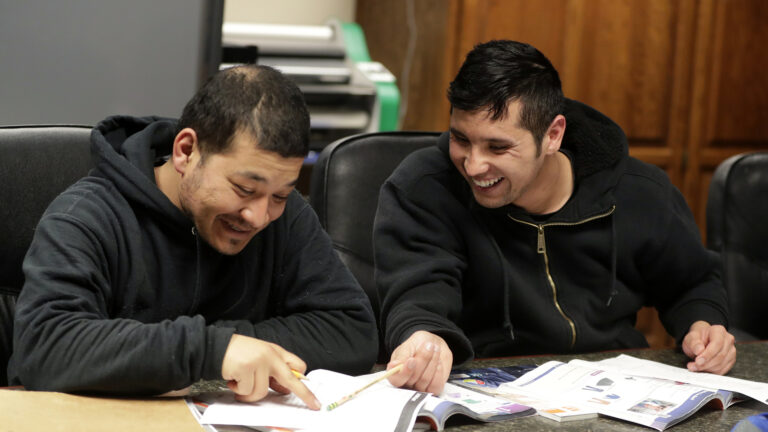 'They can bring so much': Despite barriers, Afghan evacuees enrich Wisconsin's workforce
Wisconsin is in a labor crunch, but evacuees and other immigrants can help — if they can navigate transportation and other obstacles.
May 18, 2022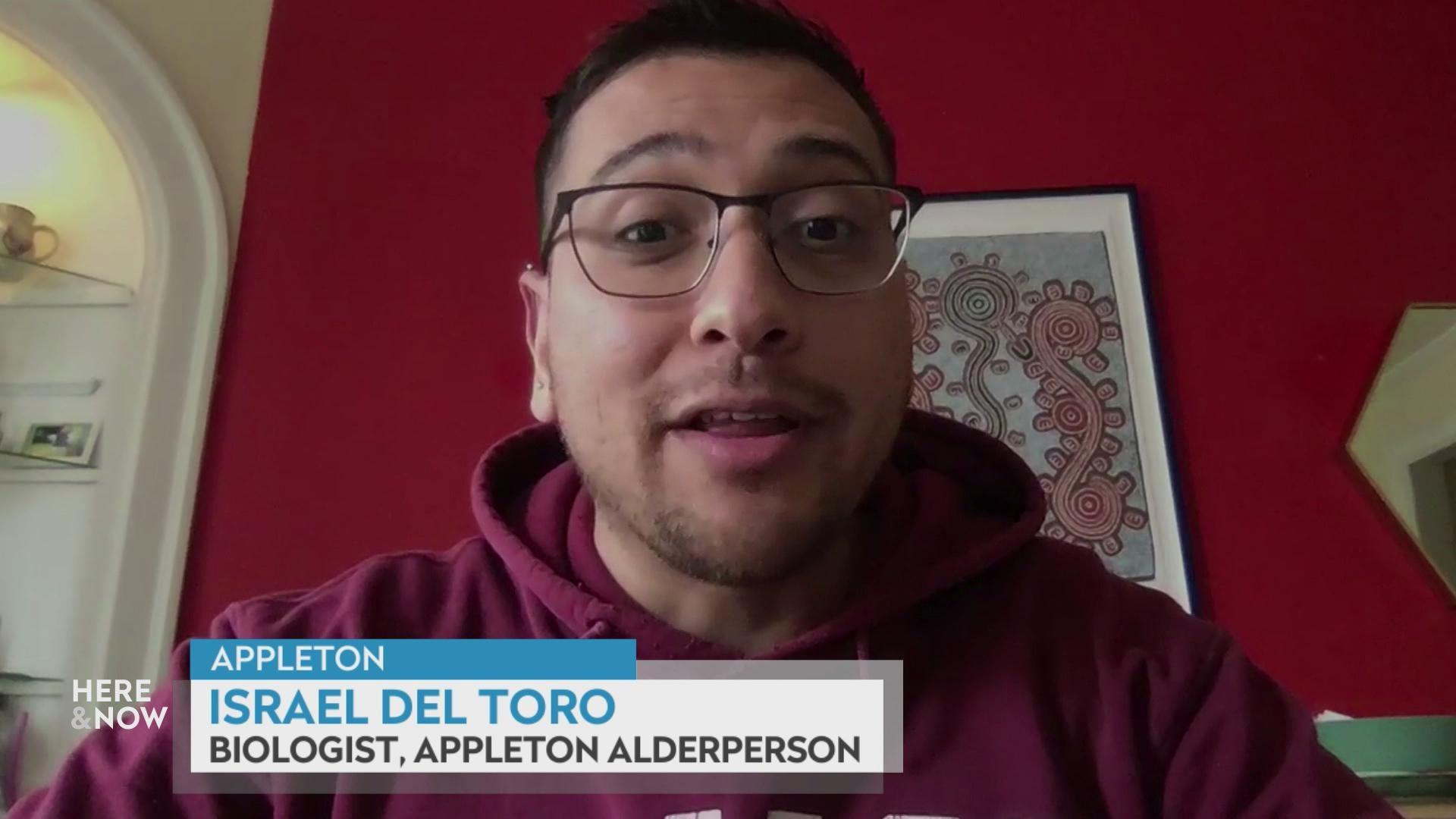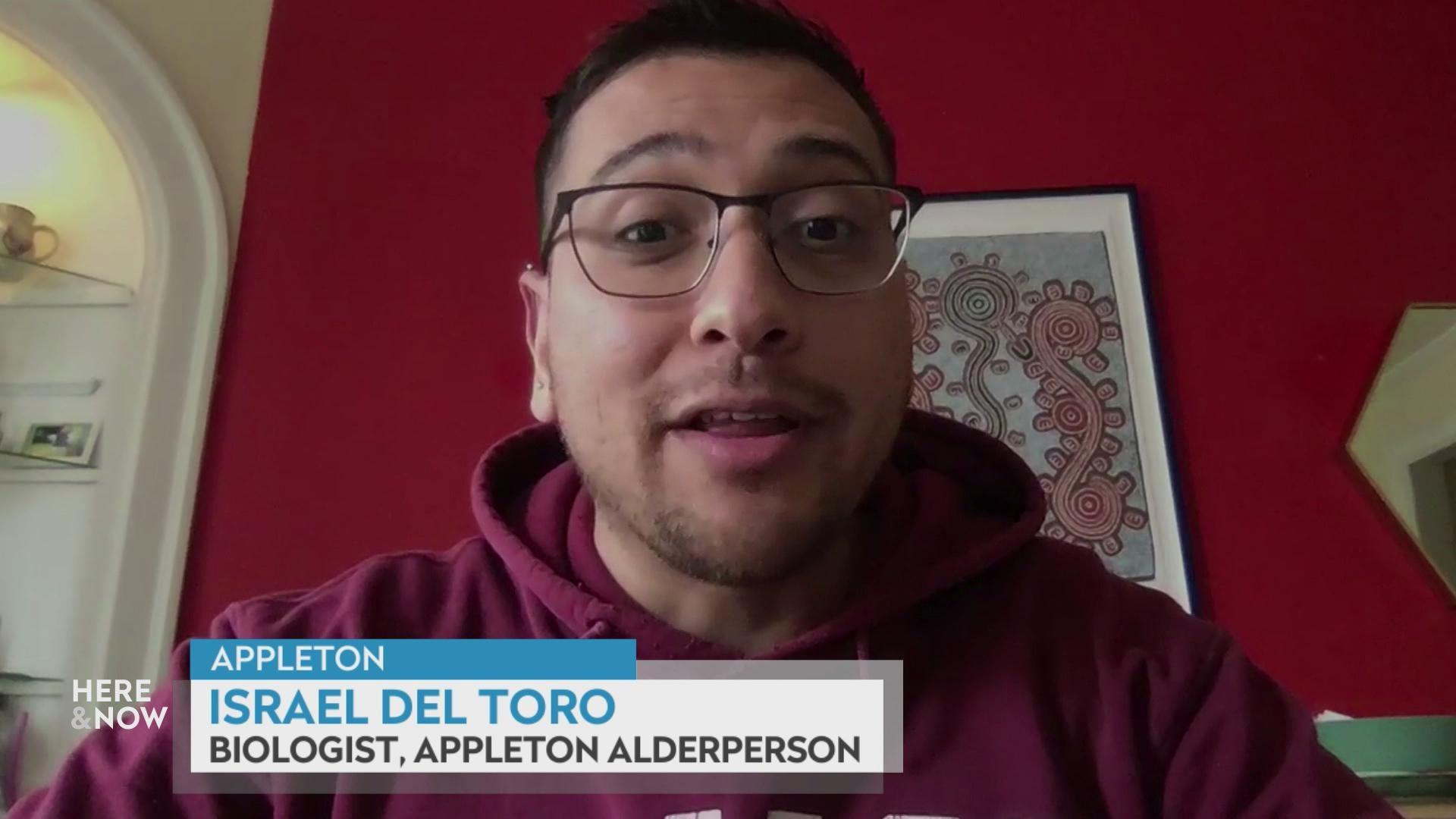 Protecting pollinators with "No Mow May"
Israel Del Toro, a biology professor at Lawrence University and a city of Appleton alderperson, discusses "No Mow May" and its goals of protecting bees and other pollinators with declining populations.
May 7, 2022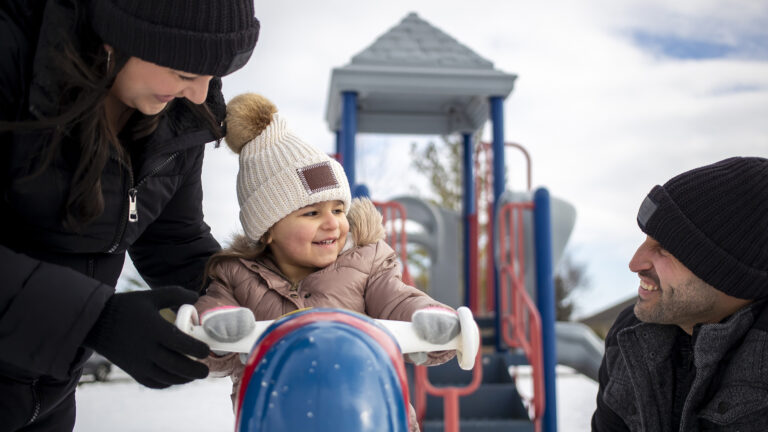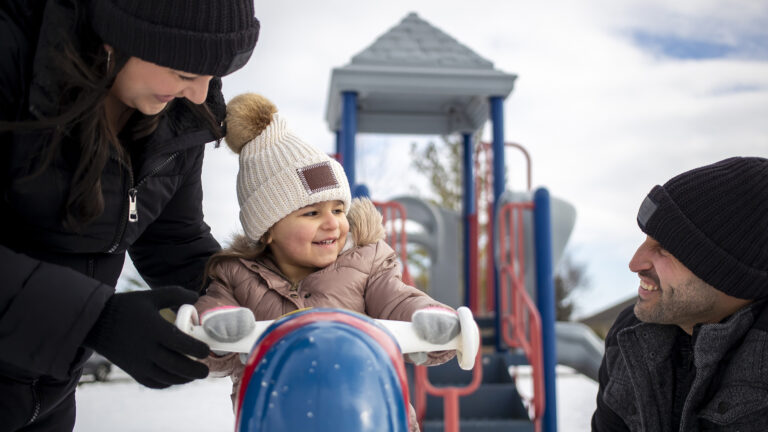 The census pushed people into strict racial categories for 200 years — its 2020 format reveals Wisconsin's racial complexities
The number of northeast Wisconsin residents who identify as multiracial in the 2020 census nearly tripled from a decade earlier, reflecting a change in how the count was conducted but also the breadth of racial diversity that's blossoming in the region.
April 20, 2022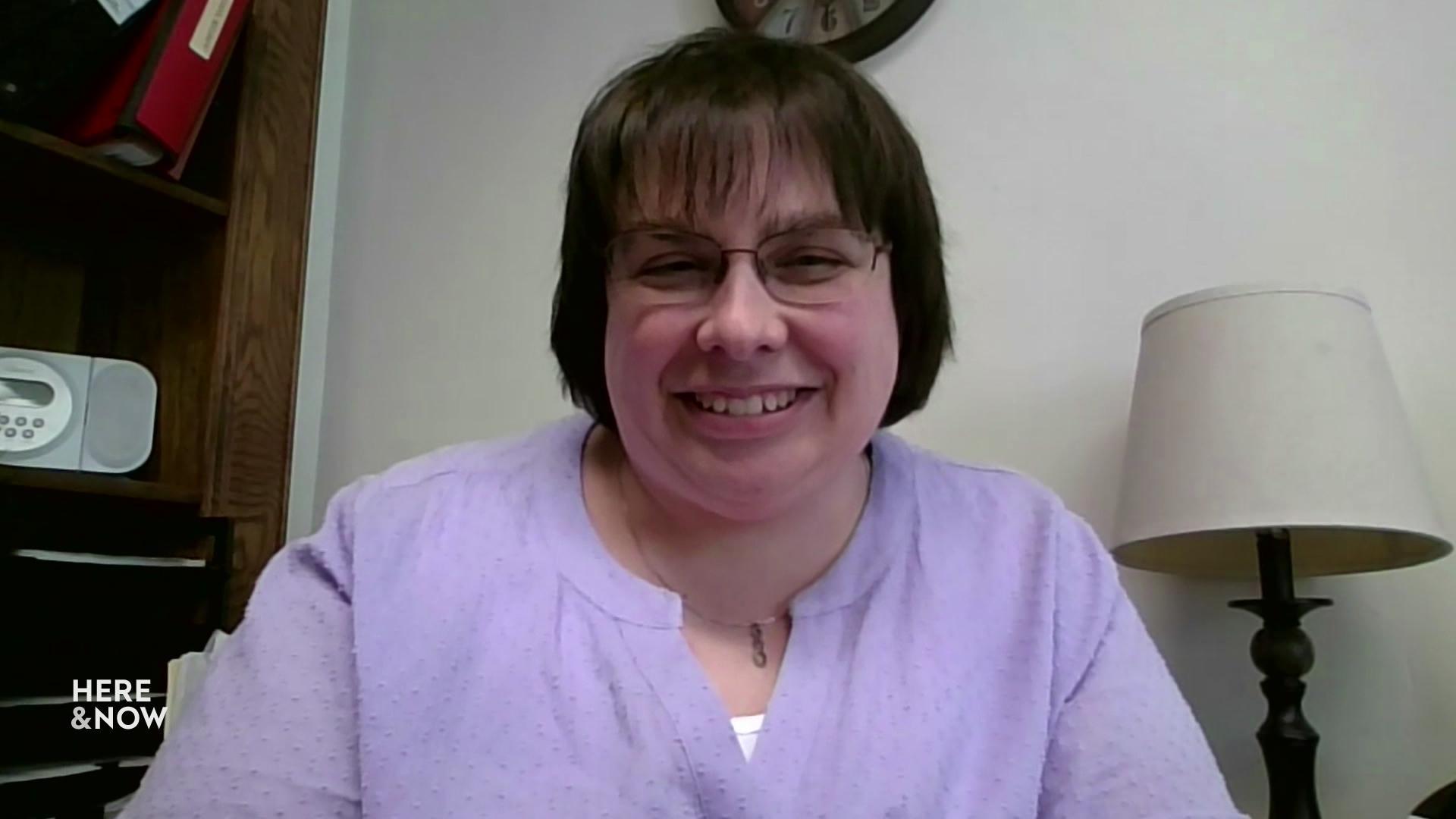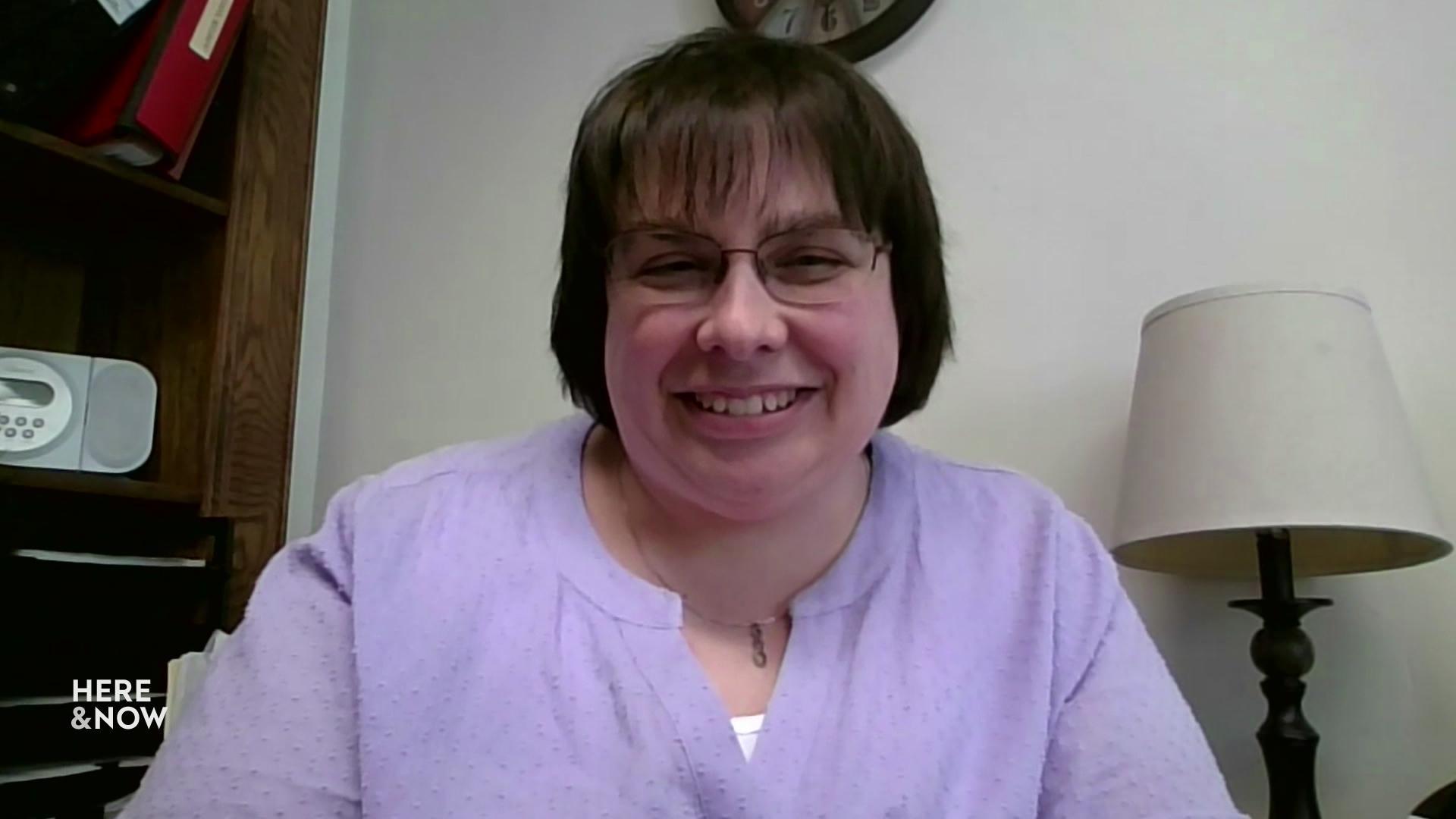 Green Bay's model for summer school
Lisa Johnson, associate director of summer school at the Green Bay Area Public School District, describes how its funding and staffing of these programs and how they're impacting student outcomes.
April 15, 2022
Living in Wisconsin: 'Hmong people are truly American, if not more American than most Americans'
The Hmong population in northeast Wisconsin continues to grow, and as members of the community increasingly contribute to the region's economy, politics and culture, hopes are growing that future generations can transcend ongoing struggles with understanding and acceptance.
April 13, 2022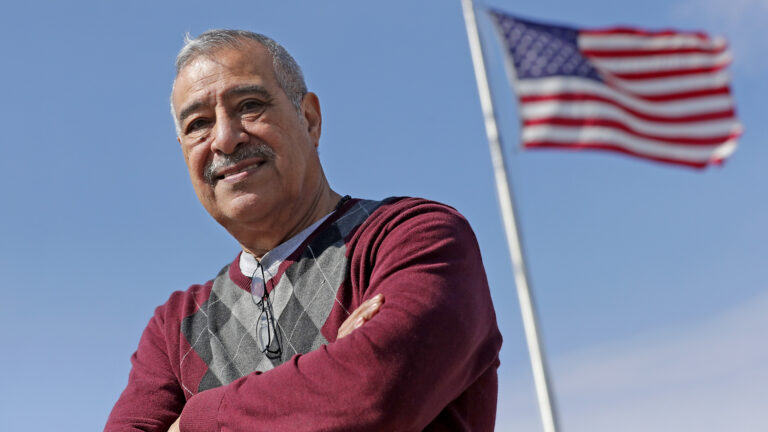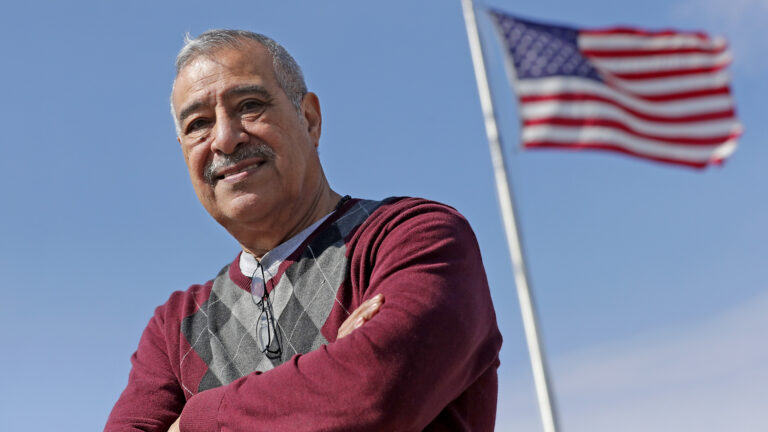 Members of northeast Wisconsin's Hispanic community look forward following a century of struggle and advocacy
Spanish speakers came to Wisconsin before it was a state — here's how they've shaped the economy, labor laws and found the American dream.
April 6, 2022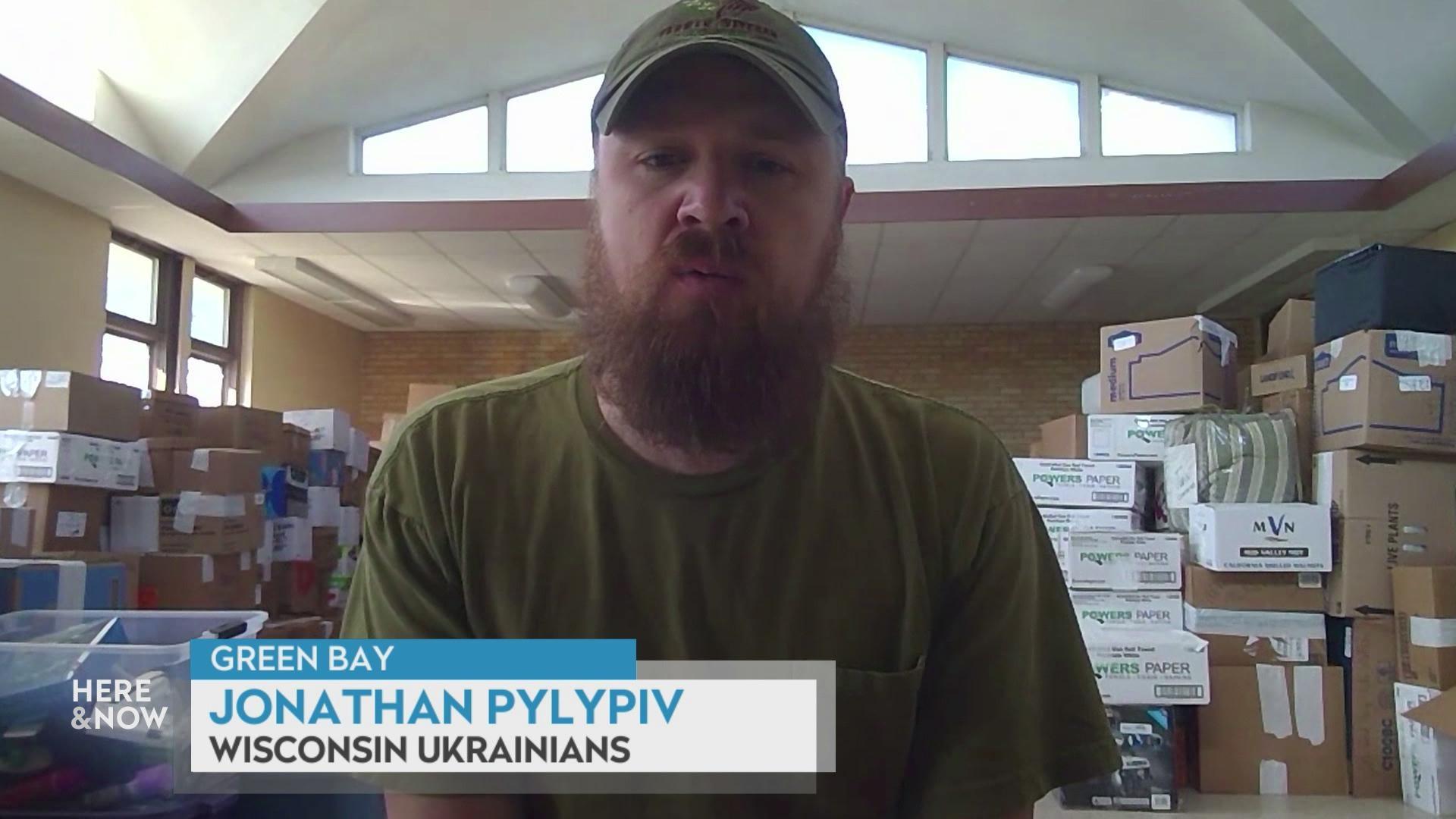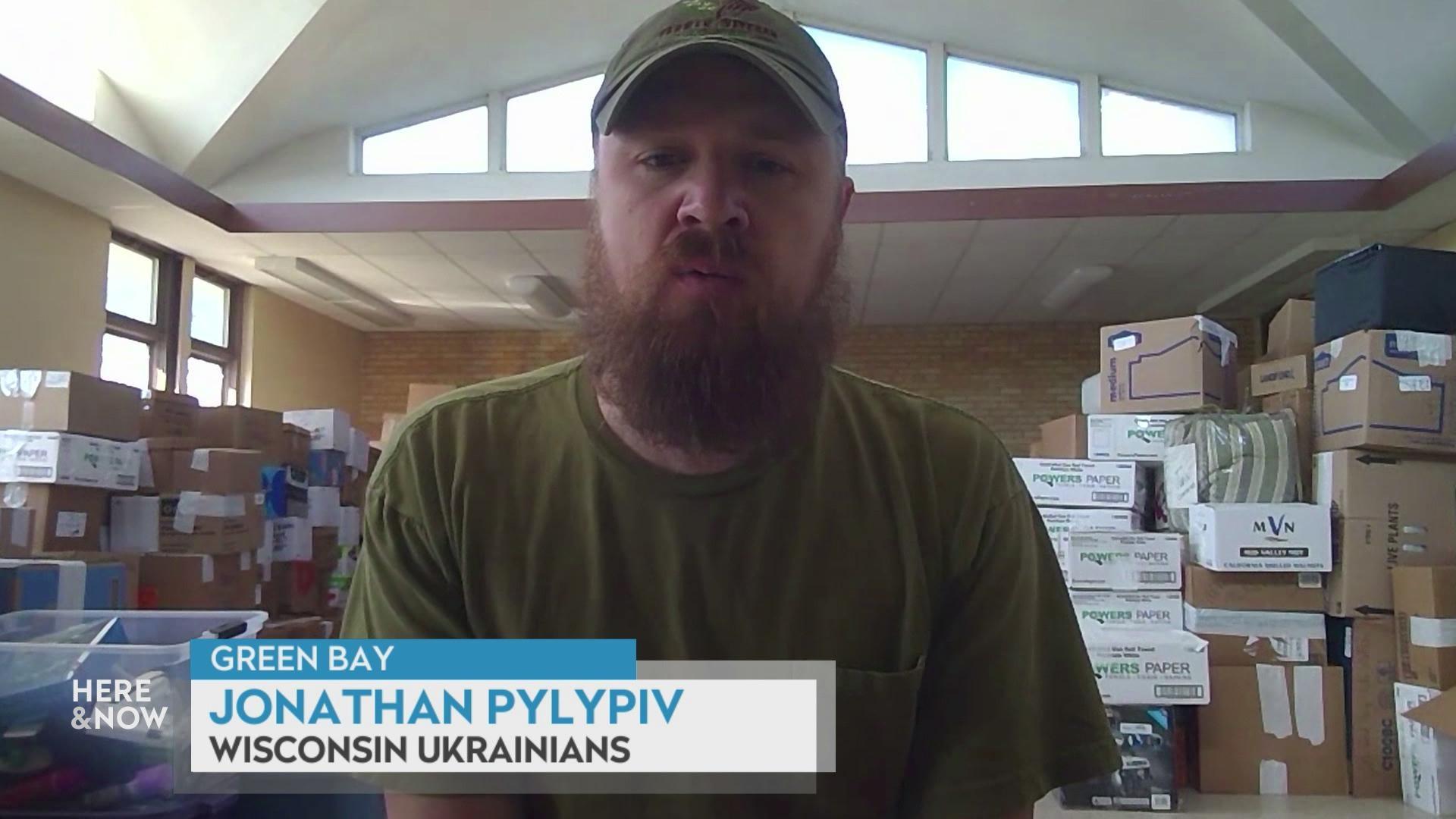 Wisconsin Ukrainians support family, friends
Jonathan Pylypiv, a Kimberly resident who emigrated from Ukraine in 1992 and founder of the Wisconsin Ukrainians Inc., shares how the group is fundraising and collecting donations for humanitarian aid.
April 1, 2022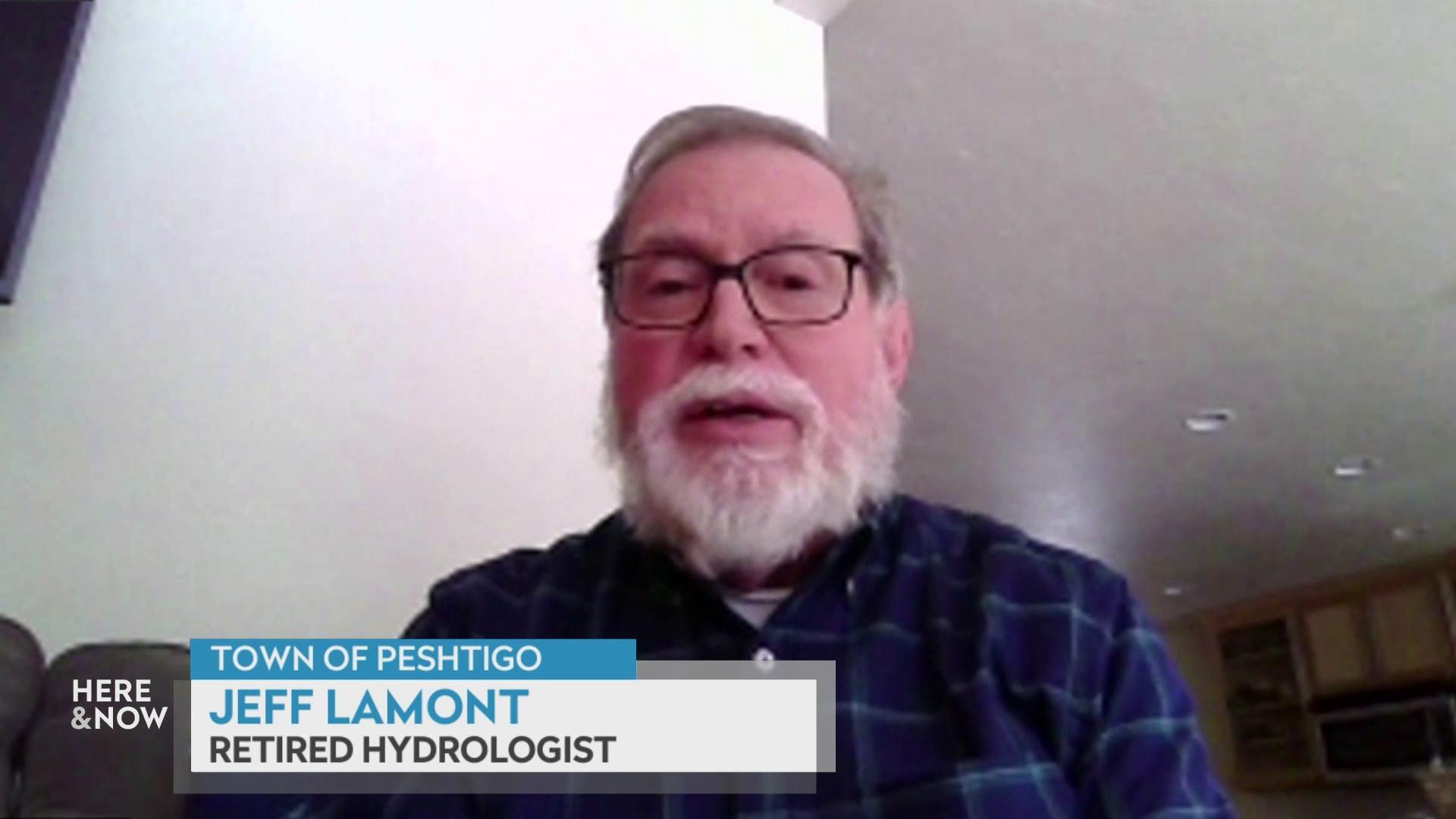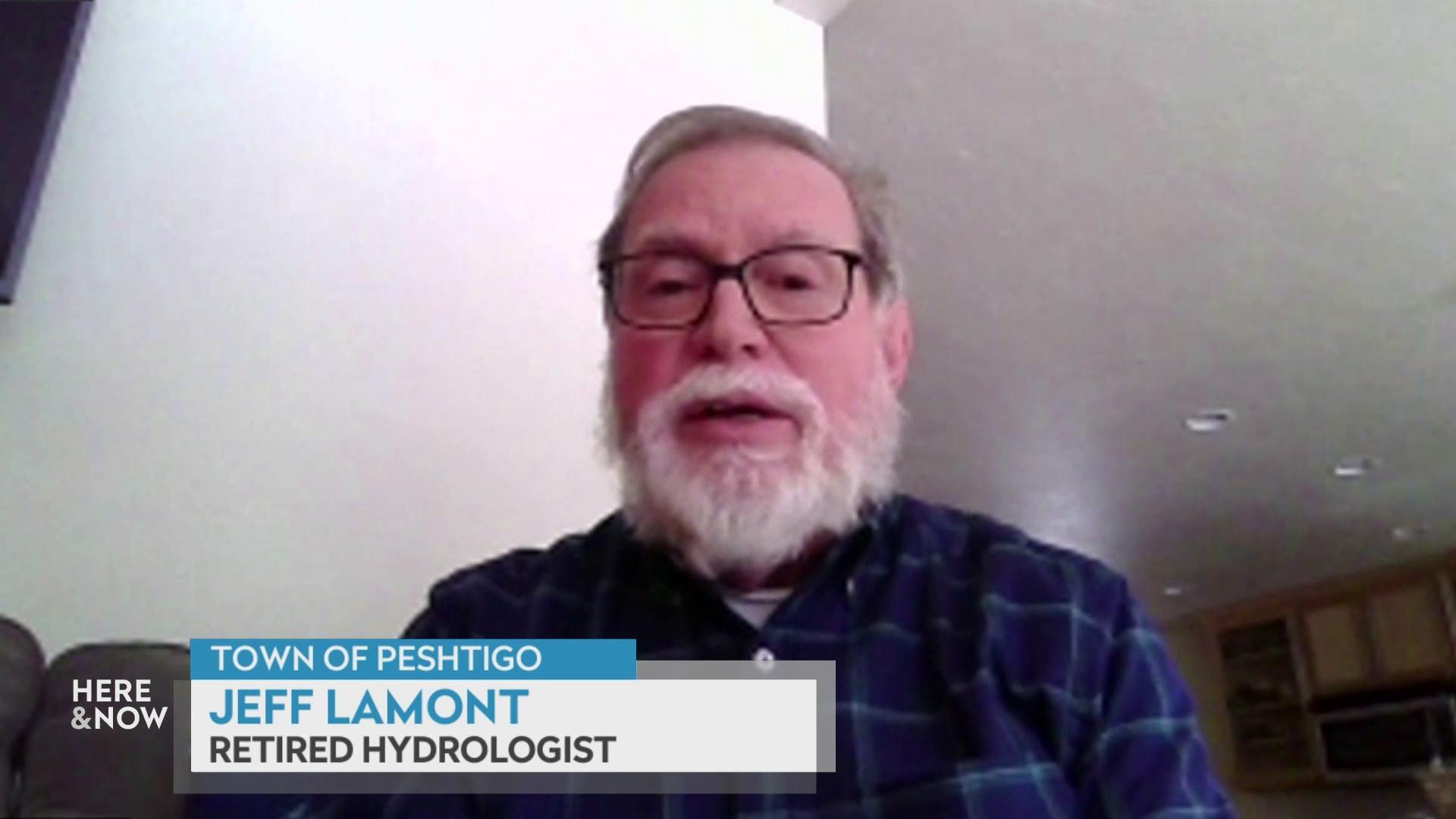 PFAS cleanup, standards and a state lawsuit
Jeff Lamont, a retired hydrogeologist who consulted on chemical cleanup, discusses the Wisconsin Department of Justice lawsuit against Tyco and Johnson Controls over PFAS contamination in Marinette.
March 18, 2022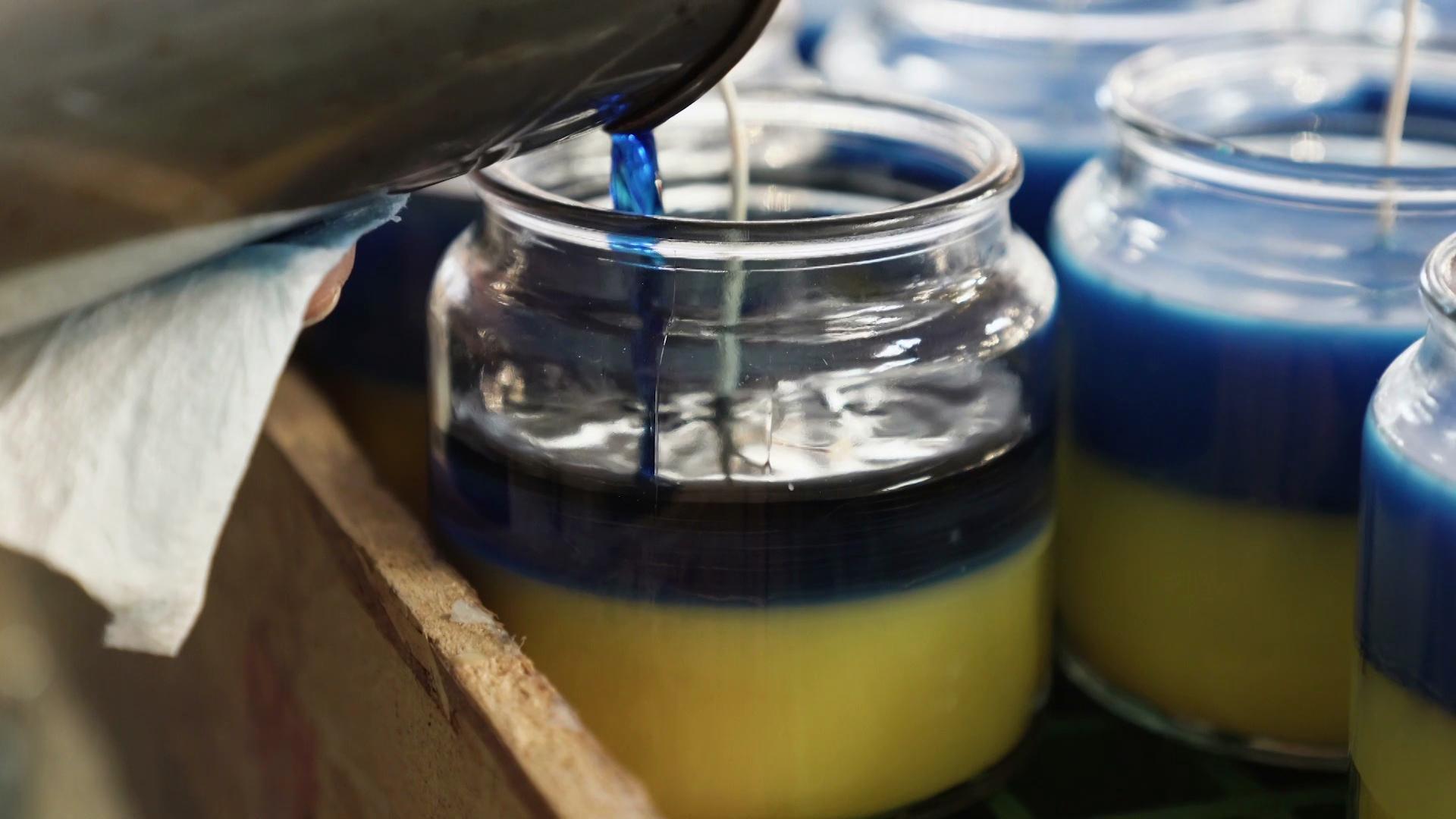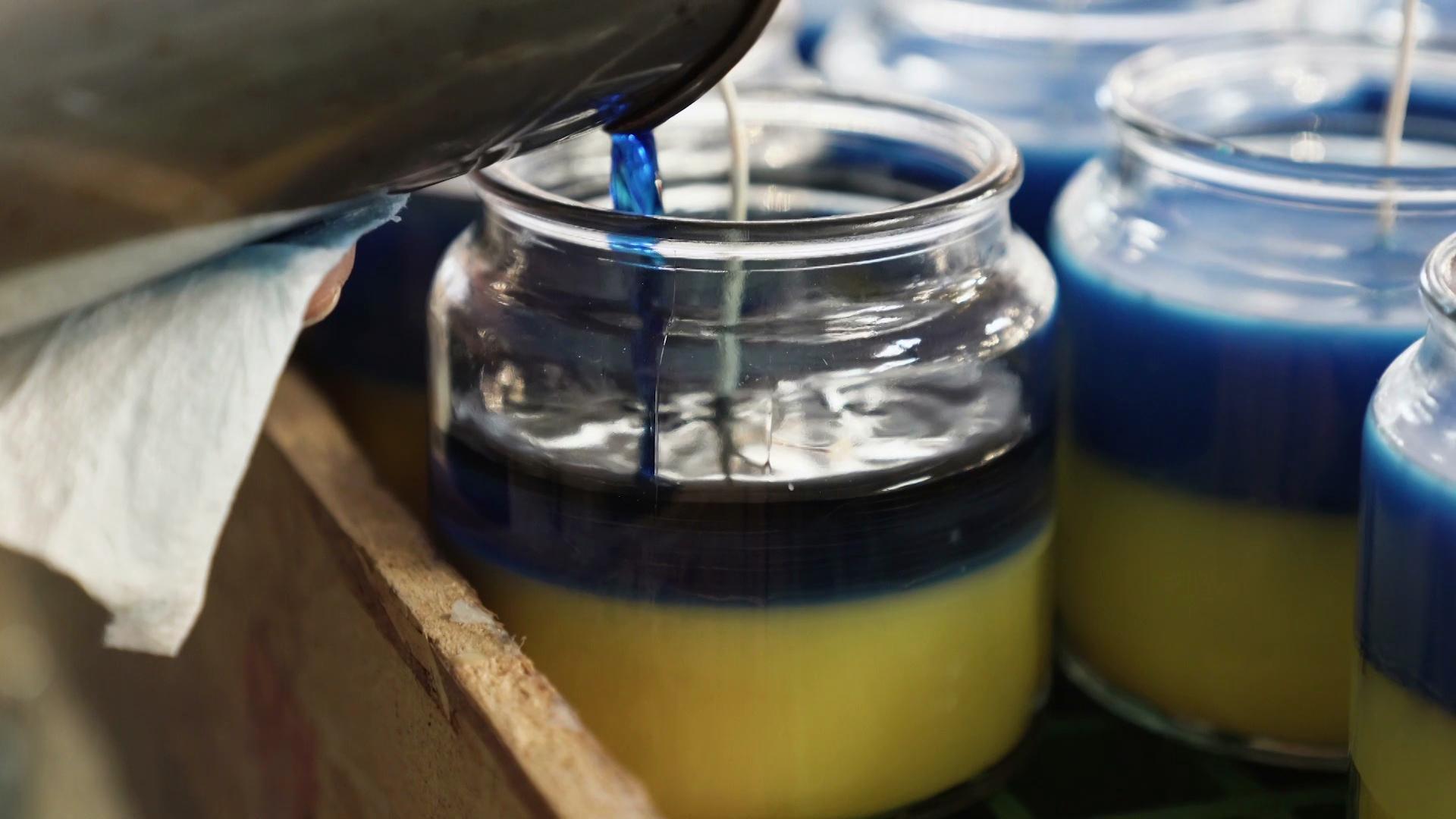 Door County candlemakers mobilize for Ukraine
One day after Ukraine was invaded, an artisan candle business based in Sturgeon Bay moved to sell a blue-and-yellow solidarity candle to raise money for an emergency aid charity — tens of thousands of orders later, this fundraiser has turned into a community effort.
March 17, 2022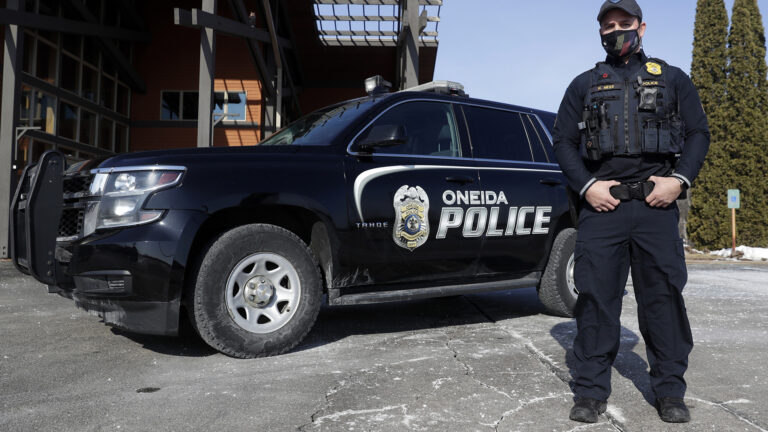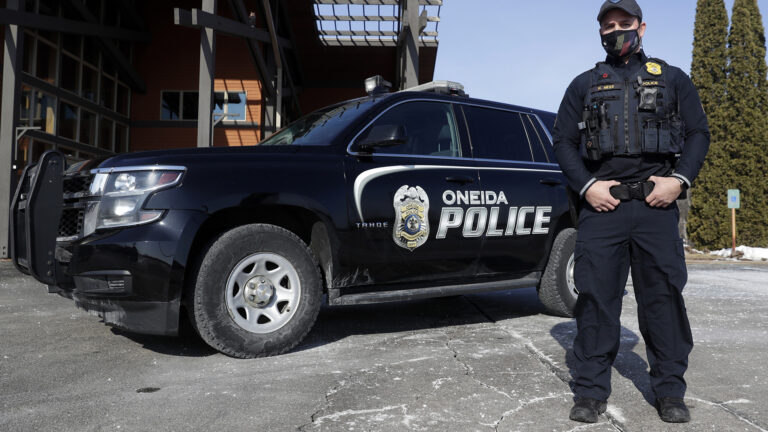 'They got closer': Census changes help correct historic undercount of Wisconsin's Indigenous population
While undercounts of different racial demographics have been a continuing issue with the U.S. Census, tribal officials with the Oneida Nation in northeast Wisconsin are hopeful that changes made for 2020 have made for a more accurate count of Wisconsinites with Indigenous ancestry.
March 16, 2022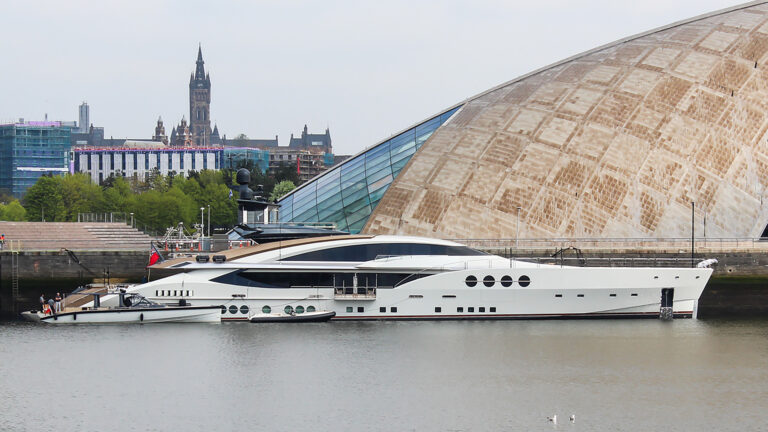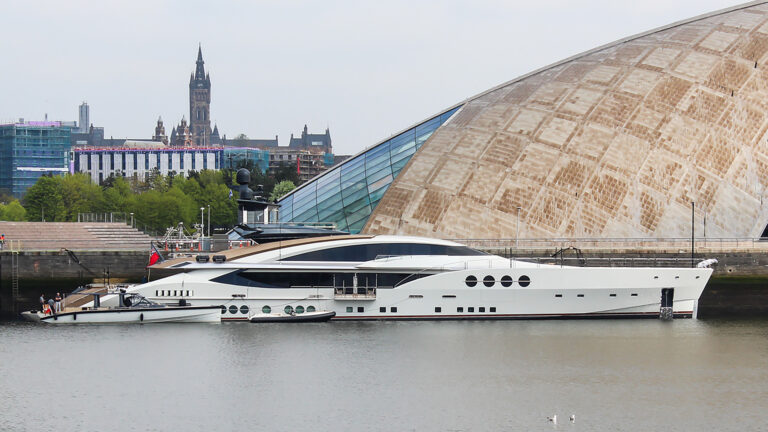 From Sturgeon Bay to sanctioned: The shipbuilding story of the 'Lady M' superyacht
A 213-foot luxury vessel constructed by Palmer Johnson Yachts and completed at shipyards in Door County in 2013 was seized by the Italian government in response to Russia's invasion of Ukraine — its industrial legacy can still summon strong feelings in Wisconsin.
March 15, 2022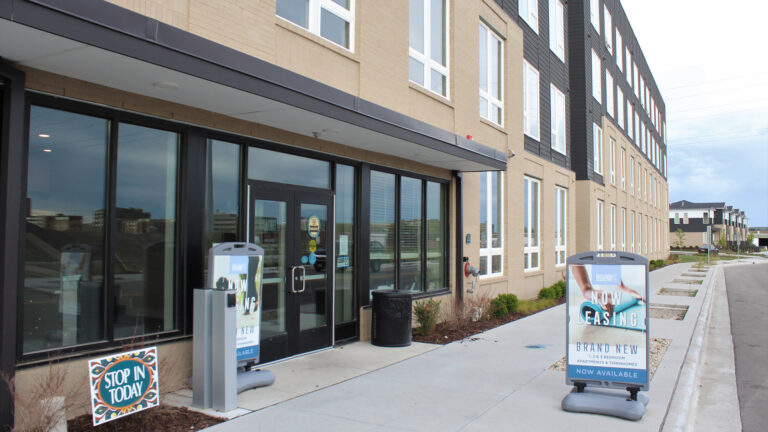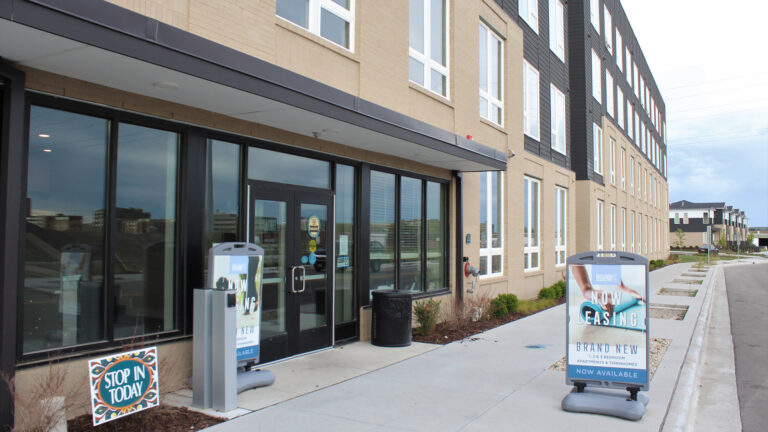 Wisconsin groups offer new 'cookbook' to spur affordable housing development
A report issued with the support of real estate, construction, municipal and other groups in Wisconsin promotes policies intended to increase housing density and lower costs for property owners and renters.
March 9, 2022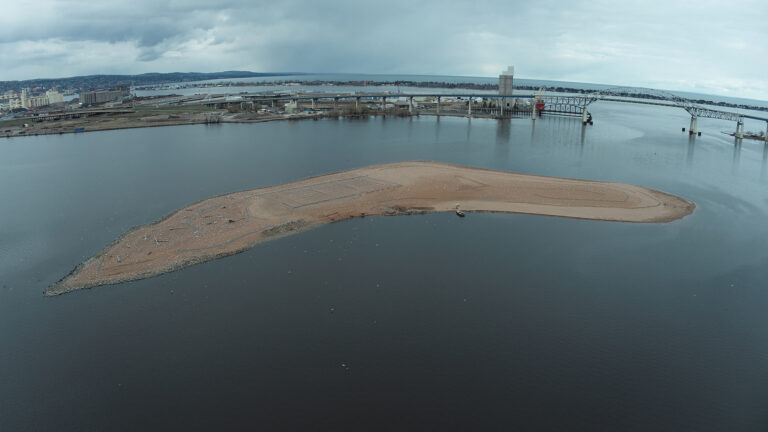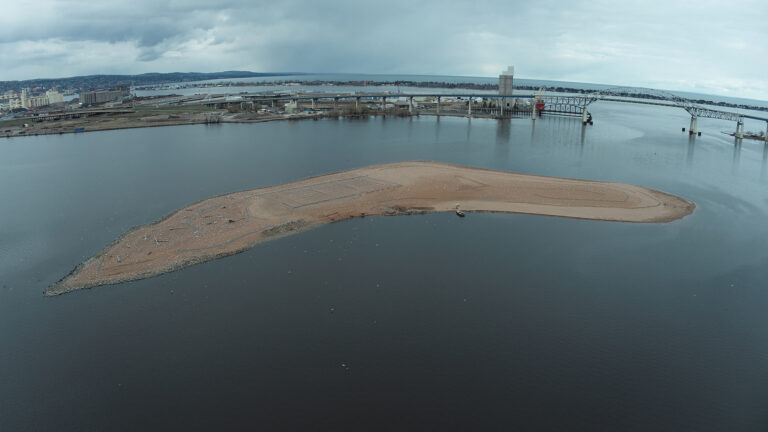 Speeding cleanup of pollution at 'Areas of Concern' on Wisconsin's waterways
One target of the 2021 federal infrastructure package is a decades-long effort to remediate industrial contamination in five locations in the state where rivers and estuaries flow into the Great Lakes — conservationists are hopeful the funding will accelerate this restoration process.
March 8, 2022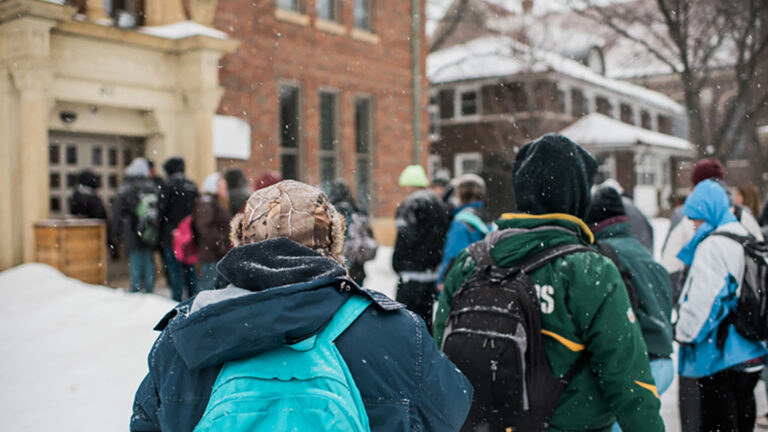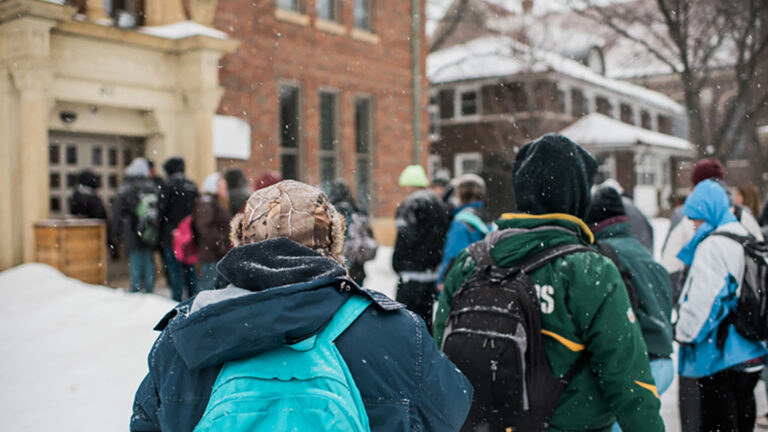 Pandemic spotlights homelessness in Brown County, fueling push for solutions
Public officials and community service providers in the Green Bay area are seeking sustainable solutions to what is often seen as a temporary problem, with a focus on helping people with mental health disorders and providing opportunities for detoxification and sobriety.
February 22, 2022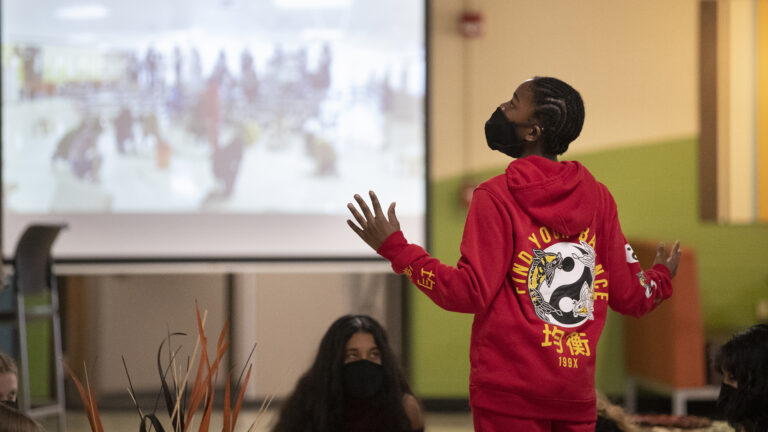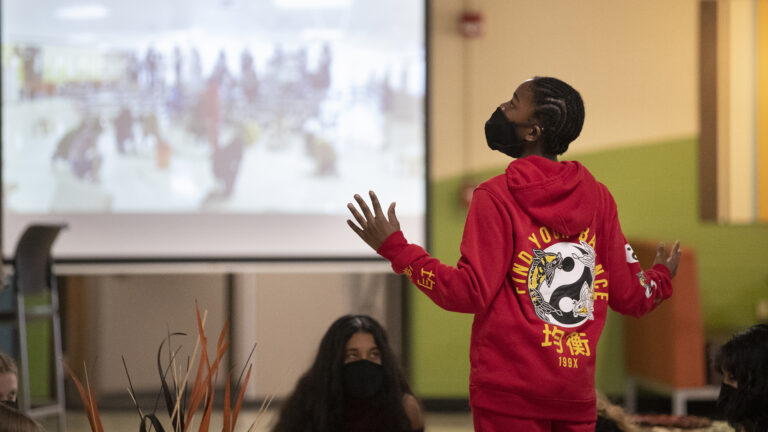 Five ways the demographics of northeast Wisconsin changed in the 2010s
Over the course of the decade spanning 2010 and 2020, demographic shifts in the Green Bay and Fox Valley regions saw cities become more diverse, suburbs shift whiter and family farms shut down faster.
February 10, 2022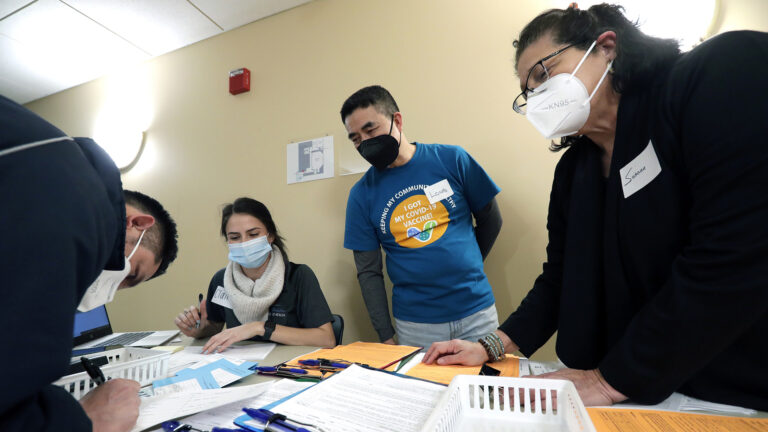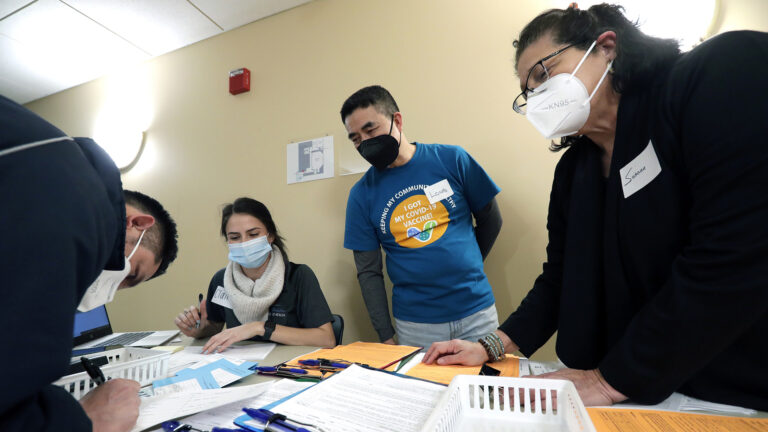 'Home is here': Northeast Wisconsin's diversity surge is forged by opportunity, grit and inclusion
Hispanic, Black, Asian and Indigenous communities boomed in Green Bay and Fox Valley regions in 2010s.
February 3, 2022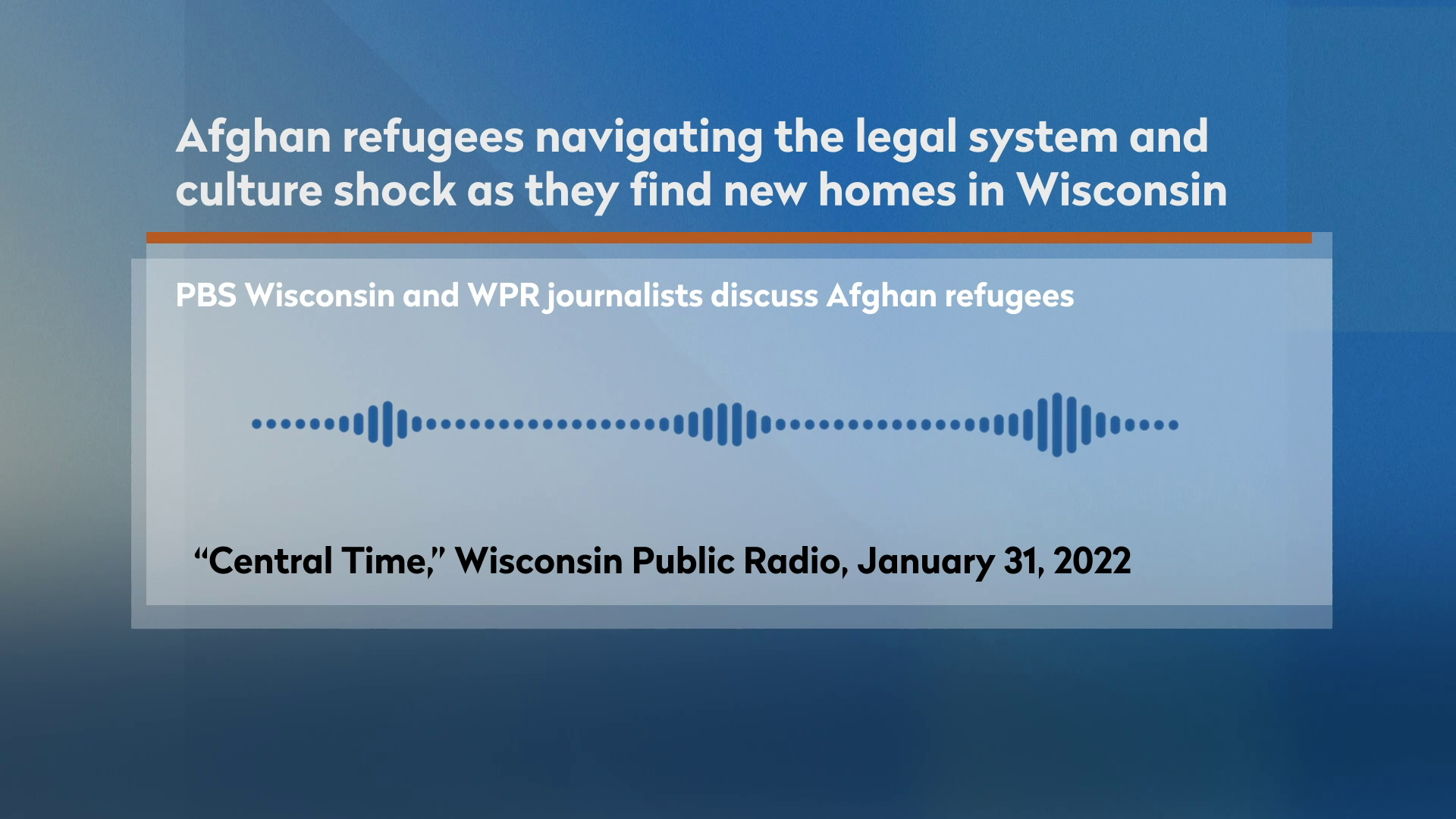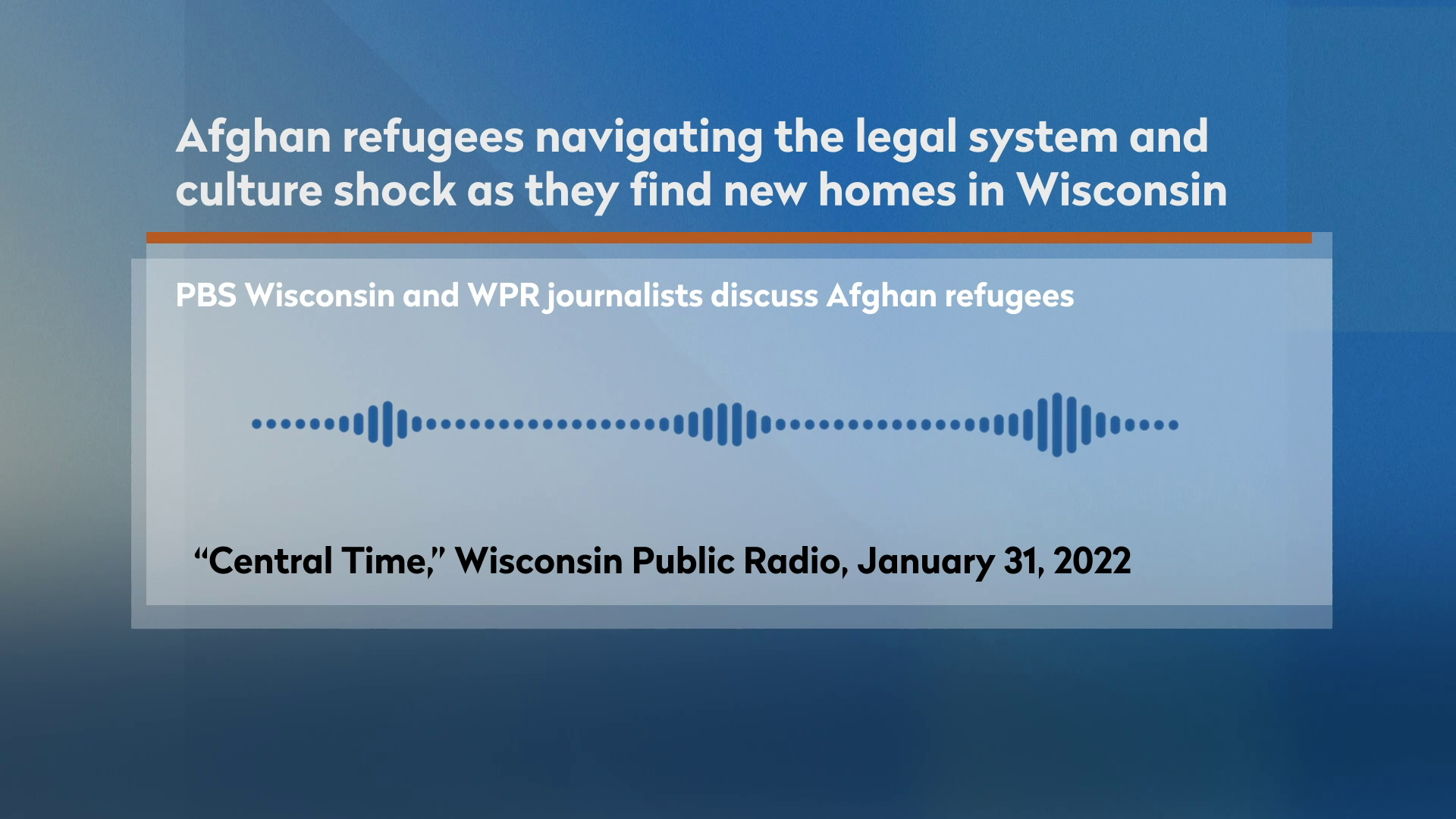 WPR's 'Central Time': Afghan refugees find new homes
Many Afghans who fled Taliban rule in August 2021 are making new homes in Wisconsin. On Jan. 31, 2022, Wisconsin Public Radio's "Central Time" interviewed journalists from PBS Wisconsin and WPR who shared the stories of refugees and the legal experts helping them navigate resettling in the United States. The show also interviewed the director of an Appleton resettlement agency about its work.
February 1, 2022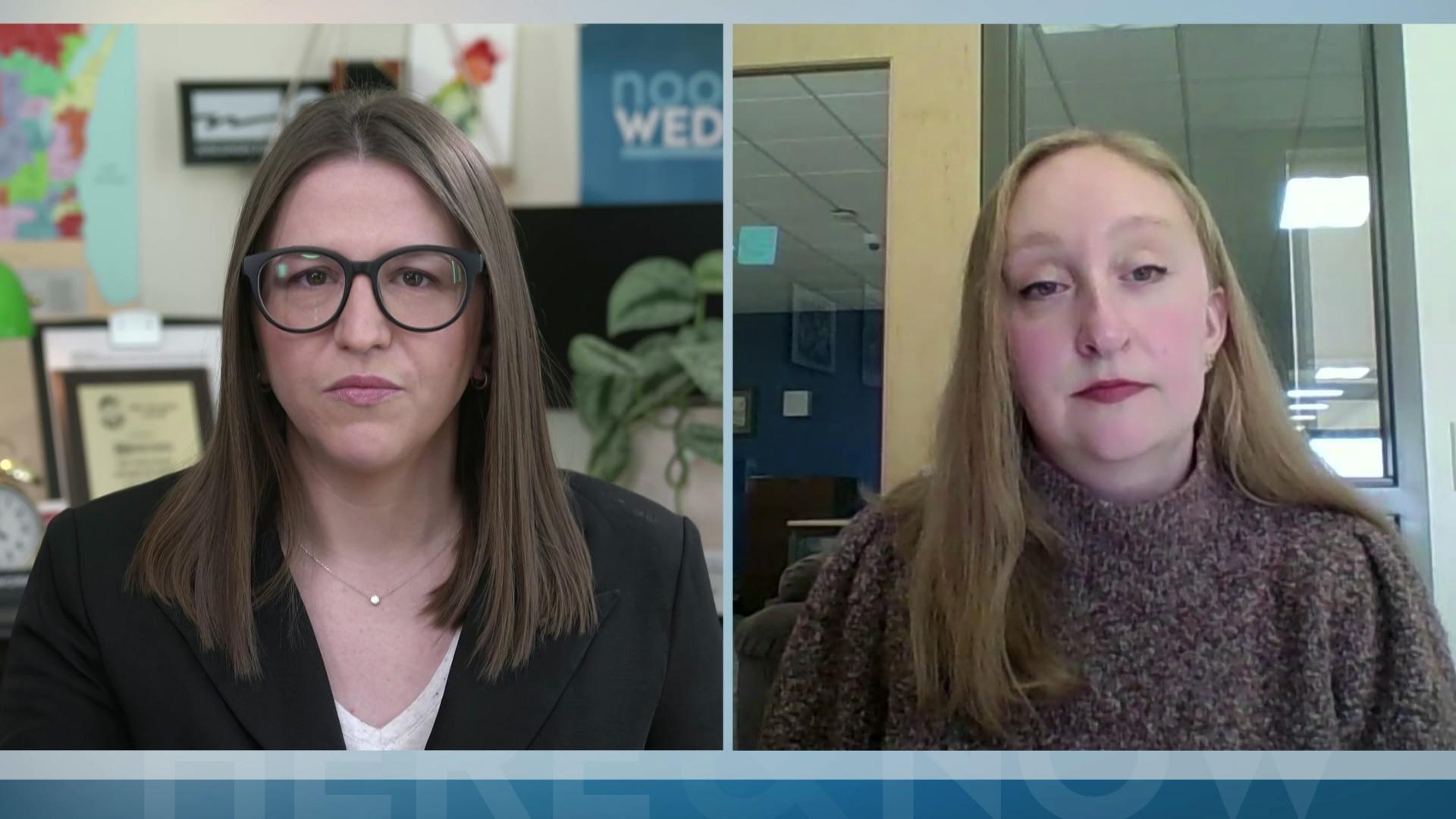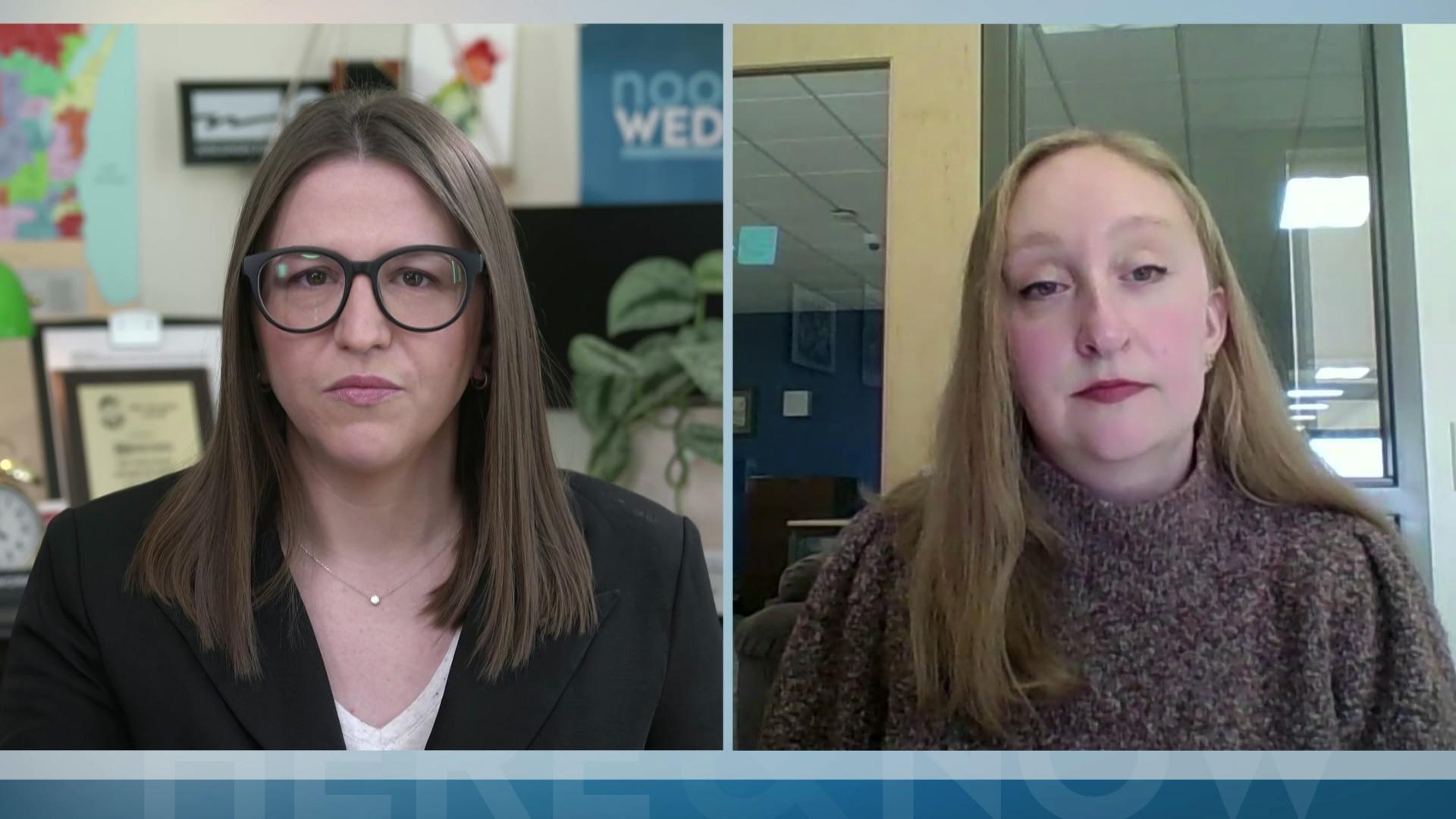 Noon Wednesday: Why ThedaCare sued a competitor over staff
ThedaCare, a hospital group in northeast Wisconsin, filed a lawsuit to keep seven at-will employees who work on a trauma team from leaving for jobs with Ascension, another health care system in the region. Madeline Heim, an Appleton Post-Crescent reporter who covered the story, explains how these events played out in court.
January 26, 2022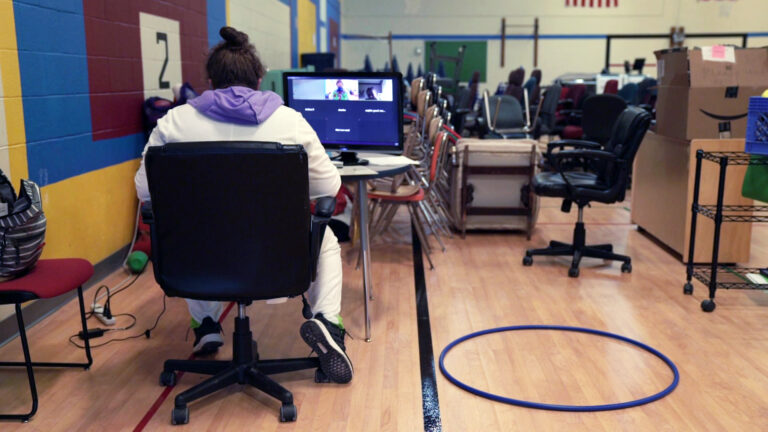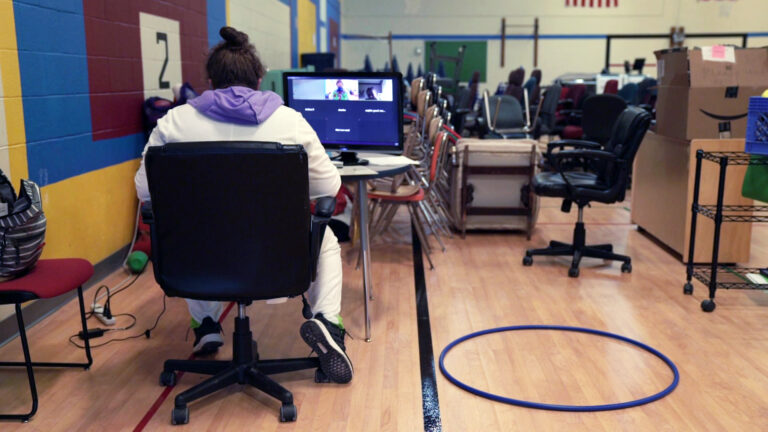 Wisconsin schools struggle with finding substitute teachers for a third year
District administrators in Green Bay, La Crosse and elsewhere around the state are digging deep to find temporary staff to cover for employees who are out sick as the Omicron variant of COVID-19 rages.
January 20, 2022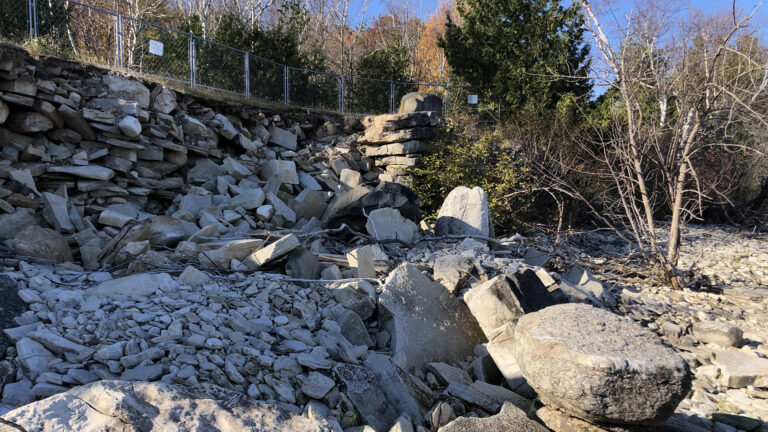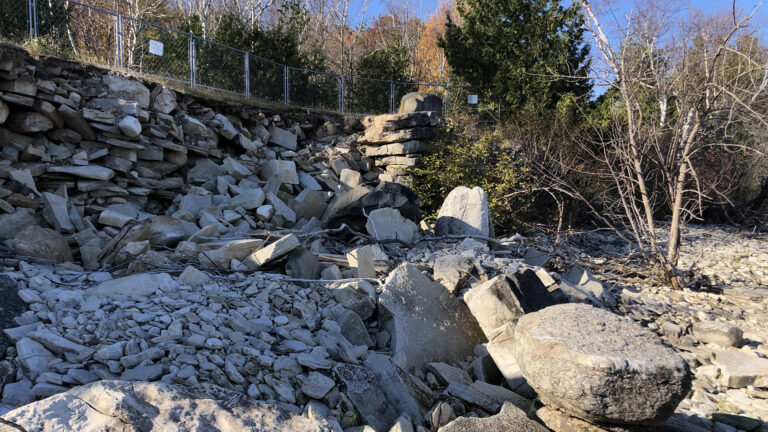 Wisconsin state parks battered as Lake Michigan smashes beaches, boardwalks
The state Department of Natural Resources is weighing a fundamental question: Preserve land or let nature take its course as water reshapes shorelines?
December 9, 2021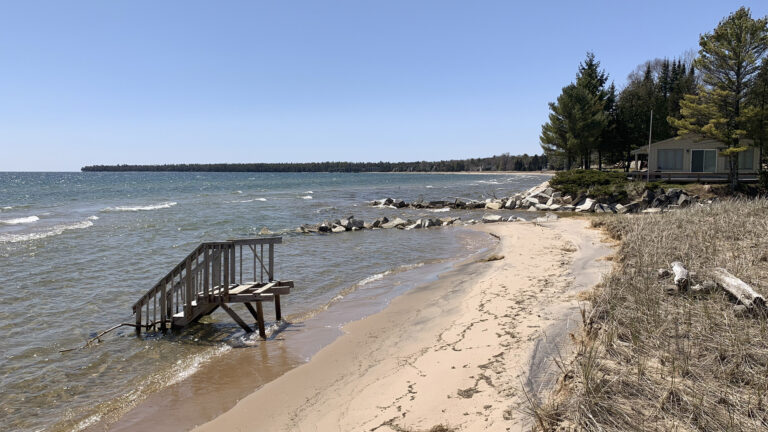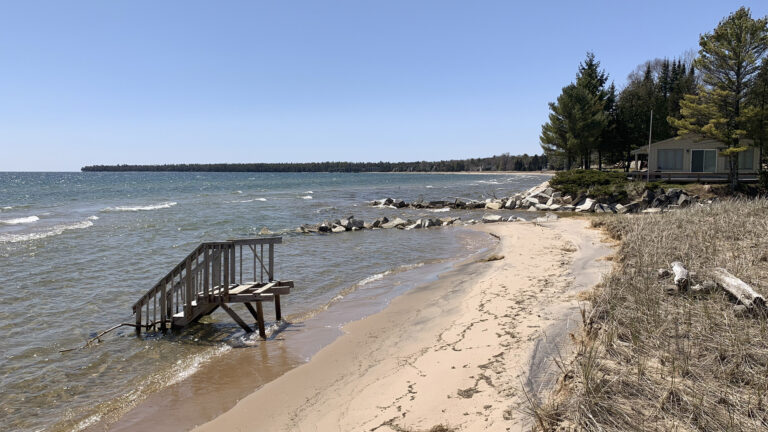 As Lake Michigan's Shoreline Vanishes, Wisconsinites Fight Waves With Walls
Wisconsin sees a surge in barriers to slow lakefront erosion, but such structures are temporary and may harm downstream beaches.
November 9, 2021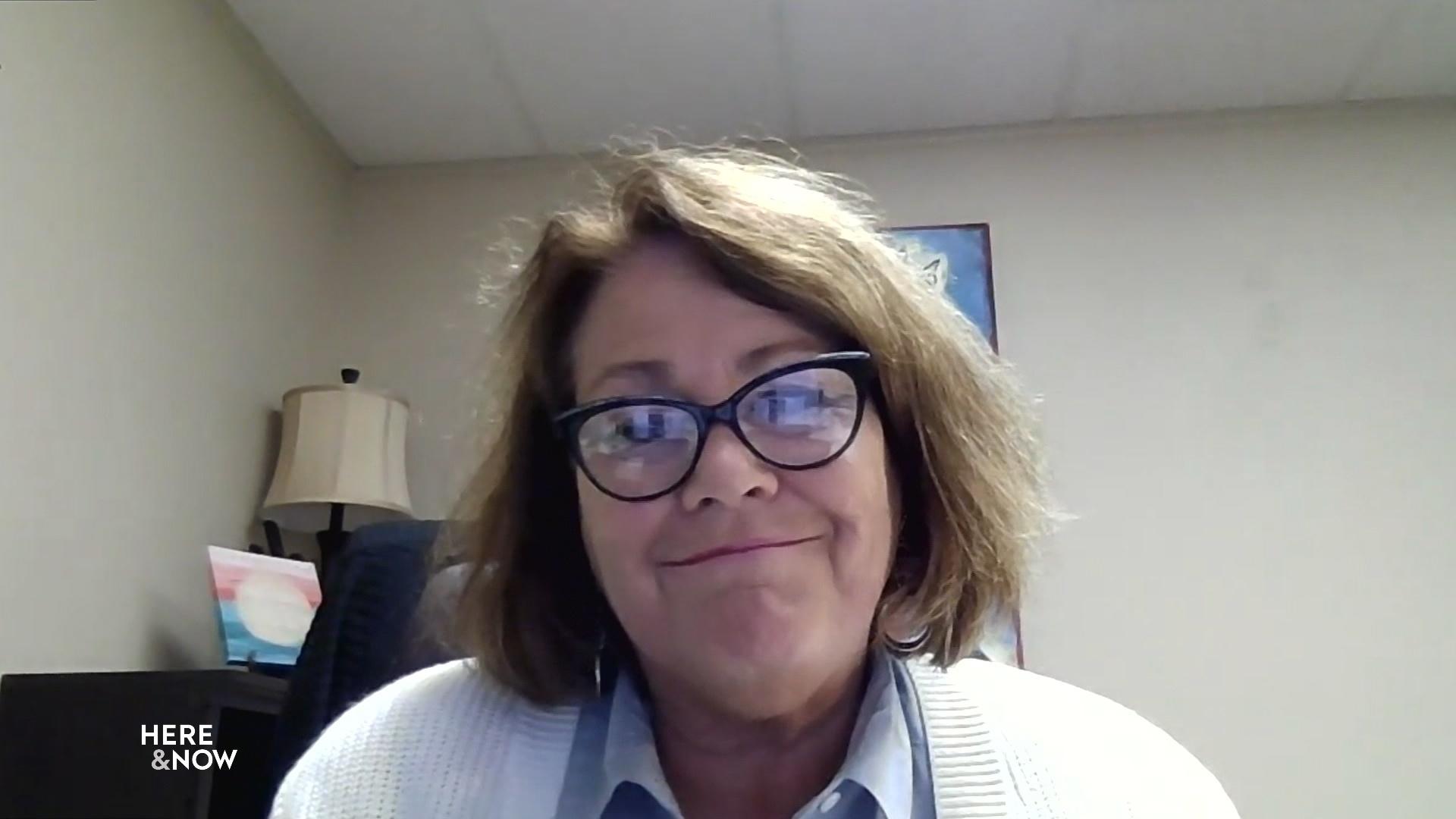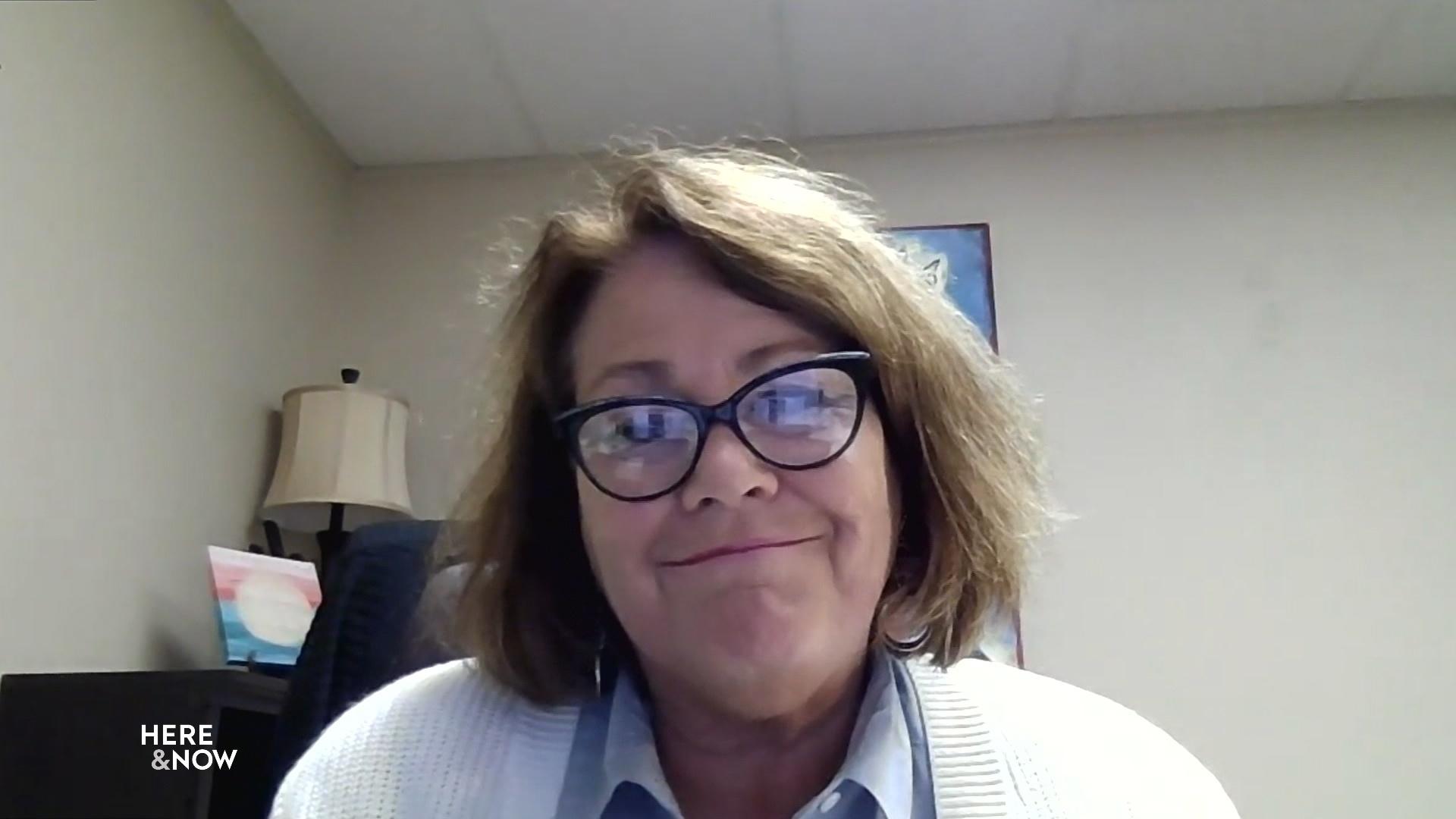 Preparing to Resettle Afghan Refugees in the Fox Valley
Tami McLaughlin, director of World Relief Fox Valley, discusses plans underway in the Fox Valley to help resettle Afghan refugees in Appleton and around the region.
August 27, 2021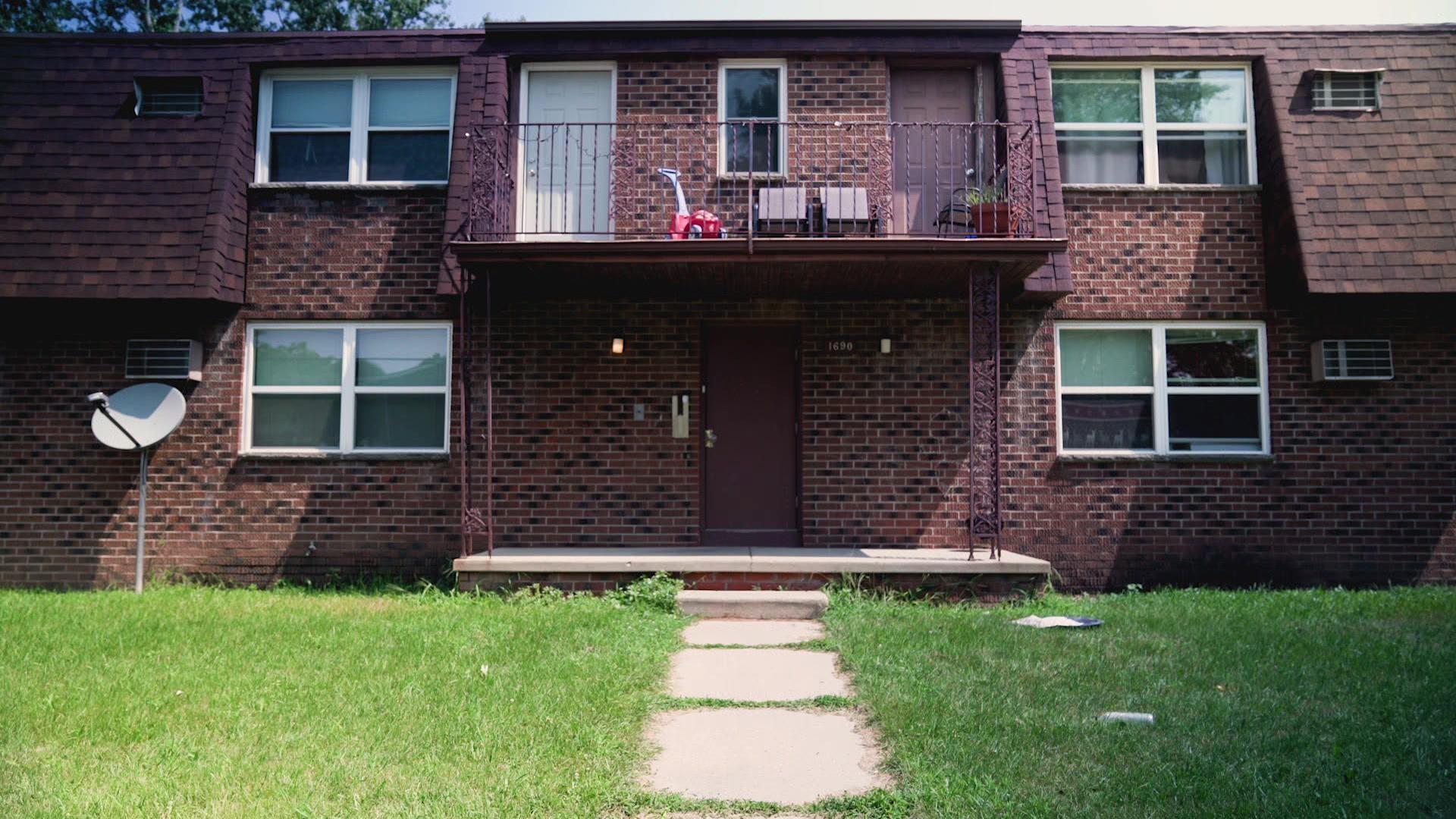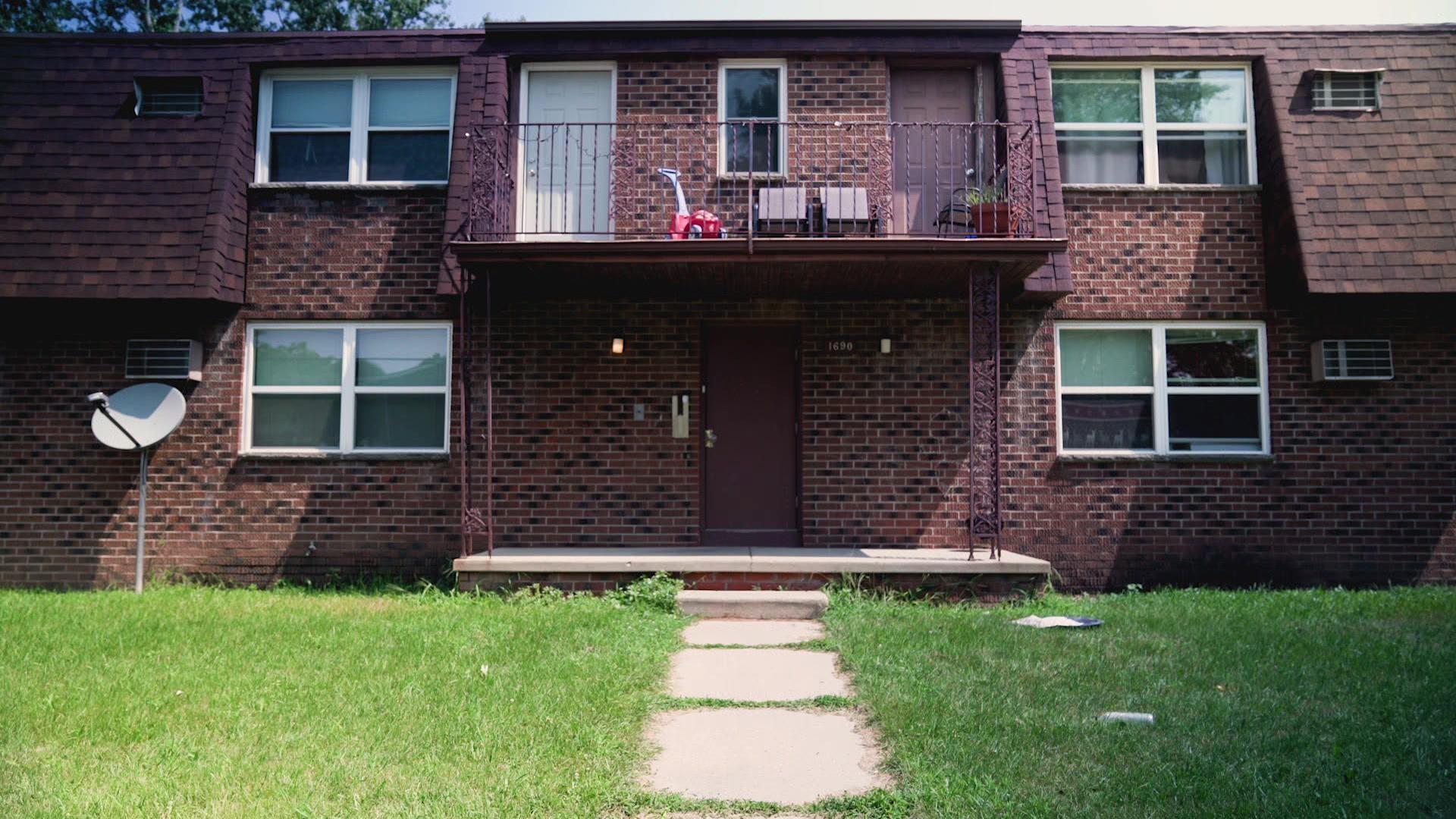 Wisconsin's Evictions Roller Coaster
Reporter Marisa Wojcik explores how the court process of evictions and federal rental assistance fits into Wisconsin's broader housing crisis, even as the CDC has reinstated a pandemic moratorium with the spread of the Delta variant of COVID-19.
August 12, 2021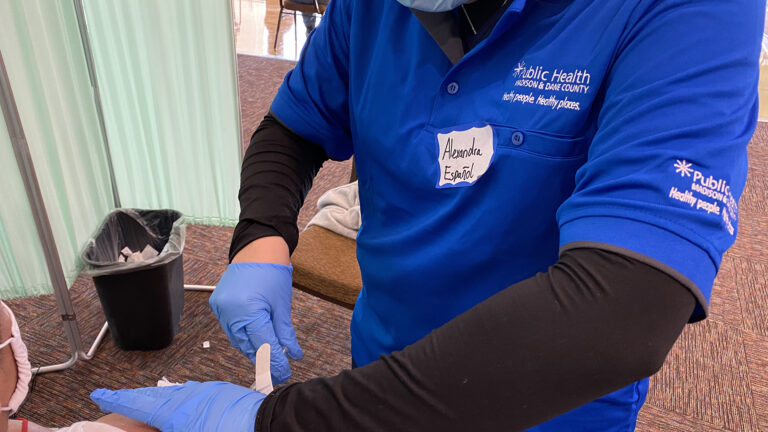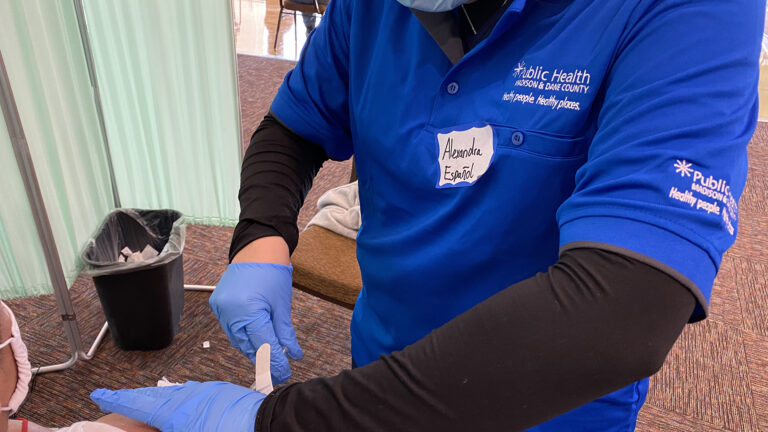 What's Next for Wisconsin's Most Vaccinated Locales as Delta Variant Spreads
Health officials in Dane and Door counties are trying to push local vaccinations even higher as employers are left to set their own vaccine and mask rules in the face of another highly contagious coronavirus wave.
August 9, 2021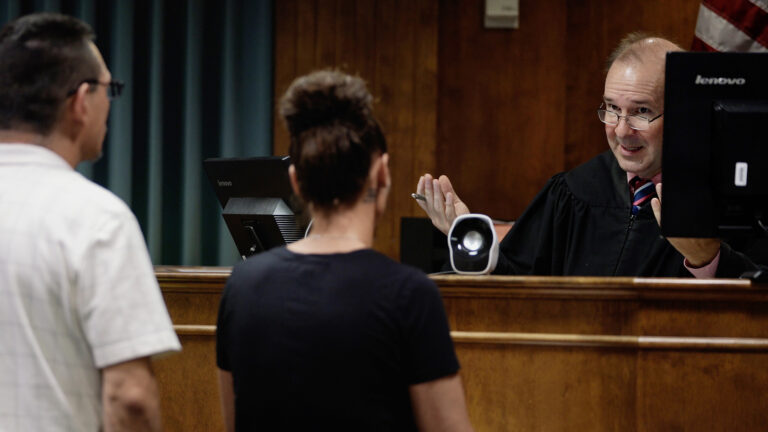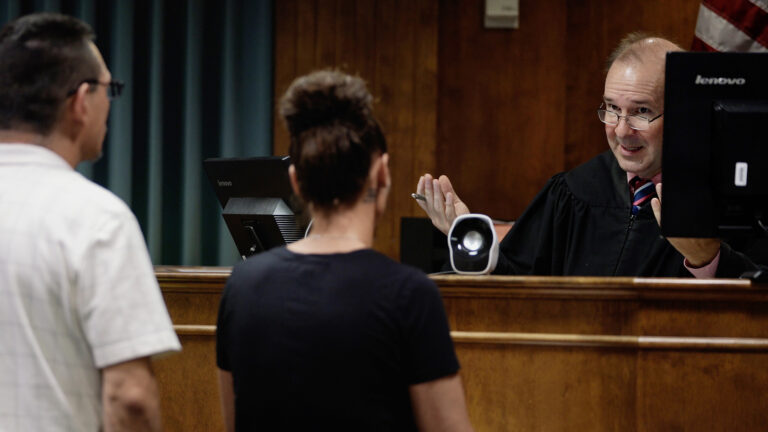 Evictions in Wisconsin Dipped During a Federal Moratorium — What's Next for Renters and Landlords?
Here & Now extra: A nationwide halt on evicting tenants during the pandemic simultaneously slowed down and uncovered deeper fissures in a housing crisis faced by lower-income renters.
August 3, 2021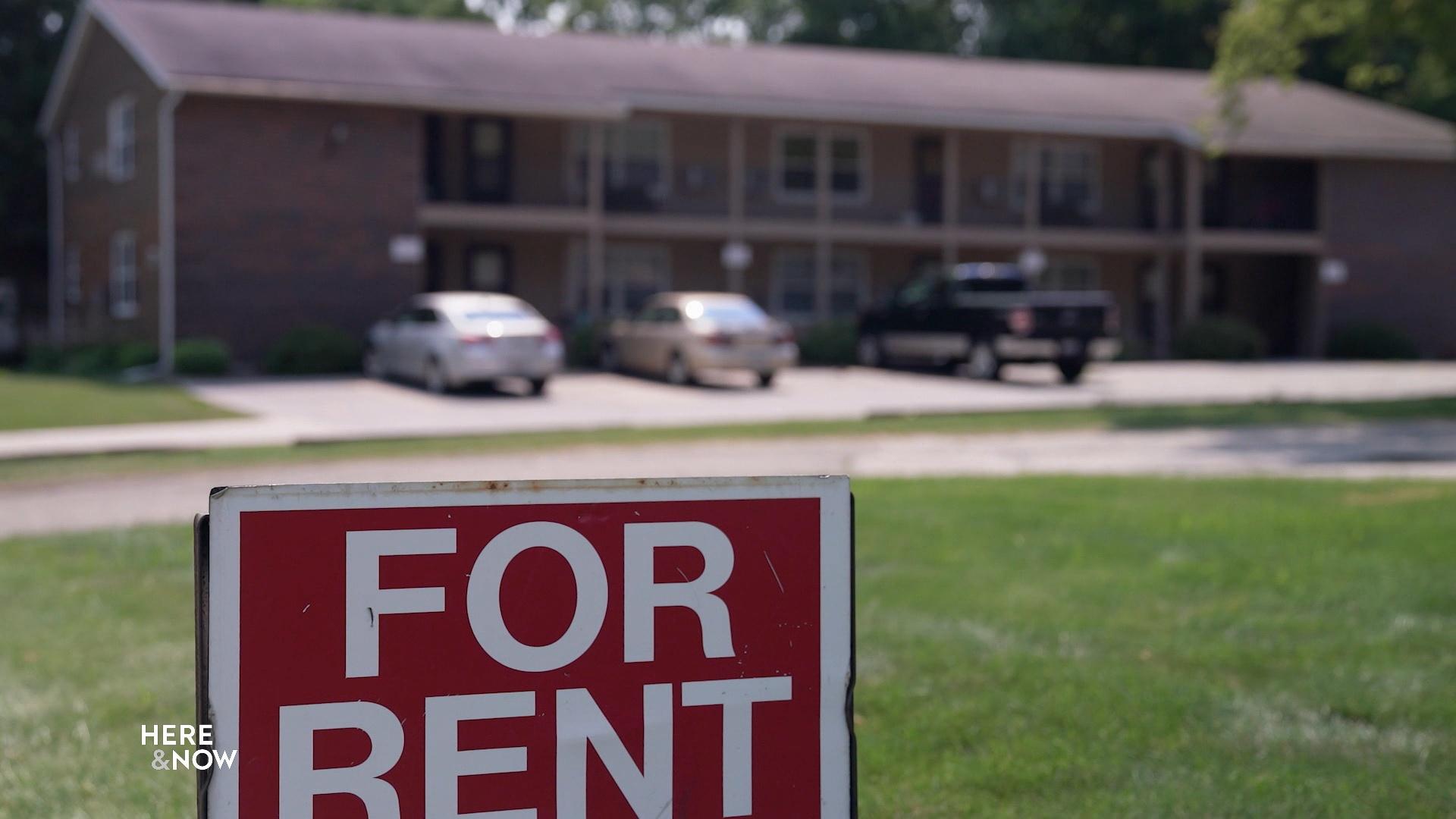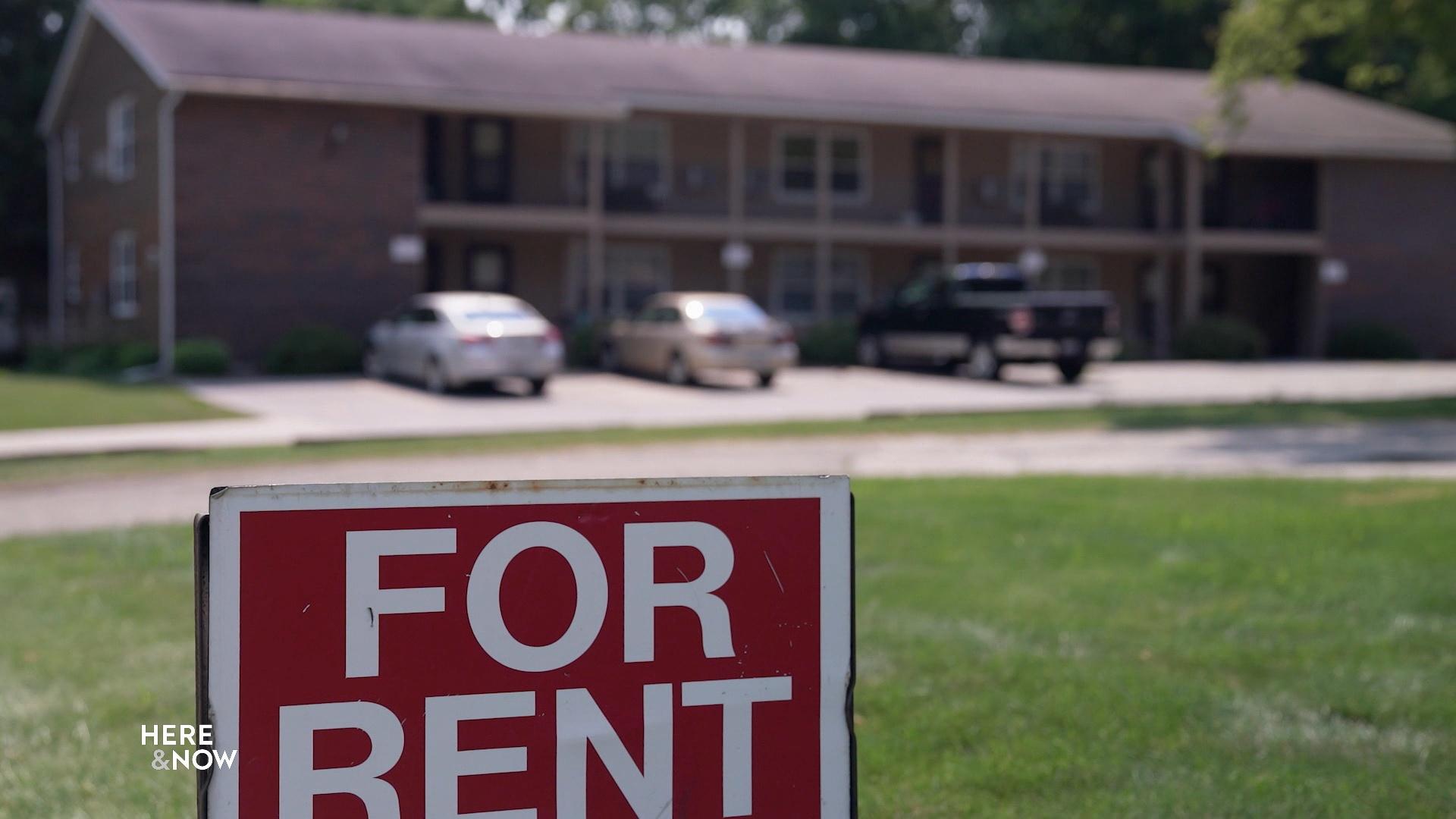 The End of the Federal Moratorium on Evictions
Reporter Marisa Wojcik investigates the how the end of a federal moratorium on evictions during the pandemic could impact renters and landlords.
July 30, 2021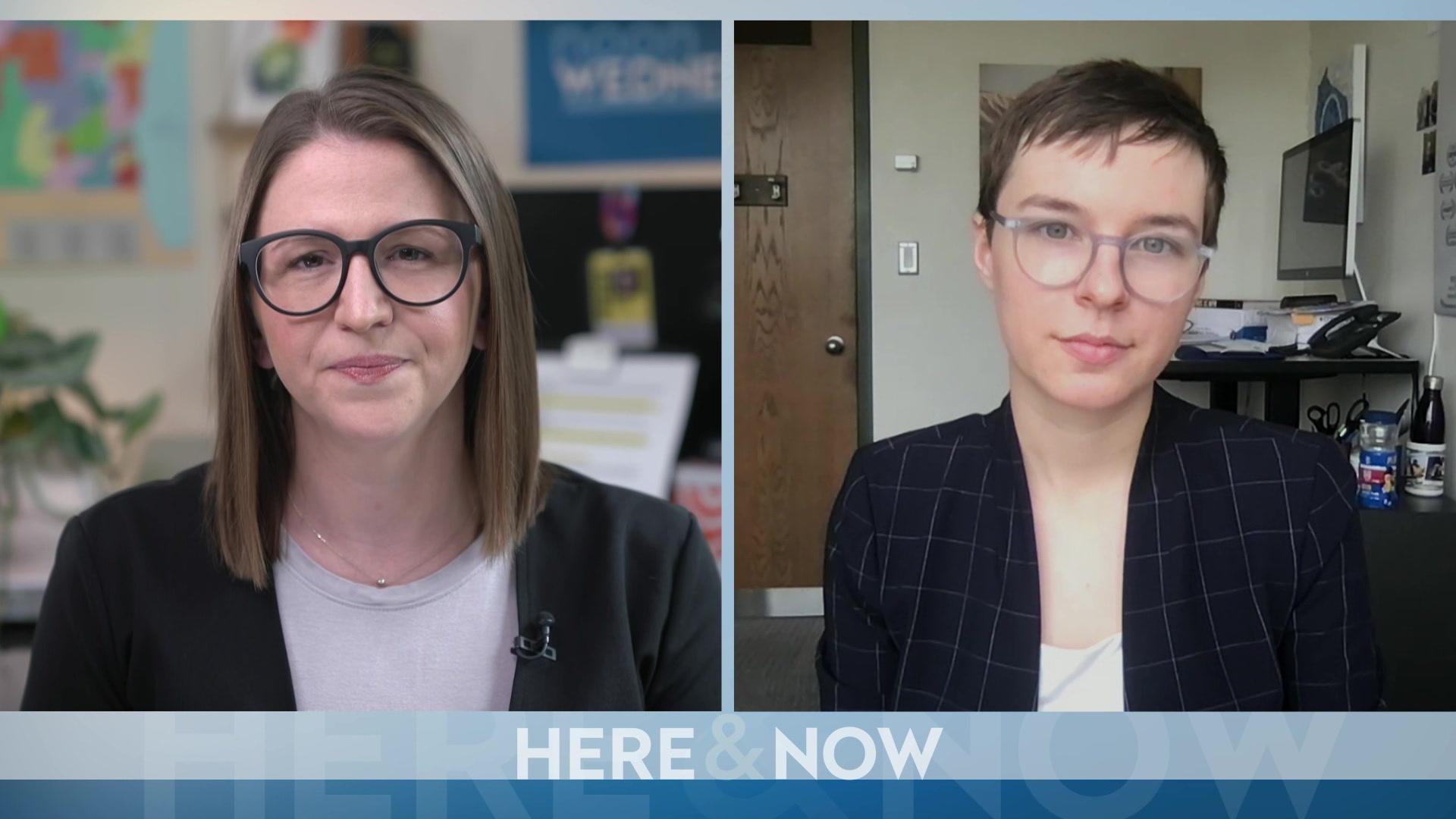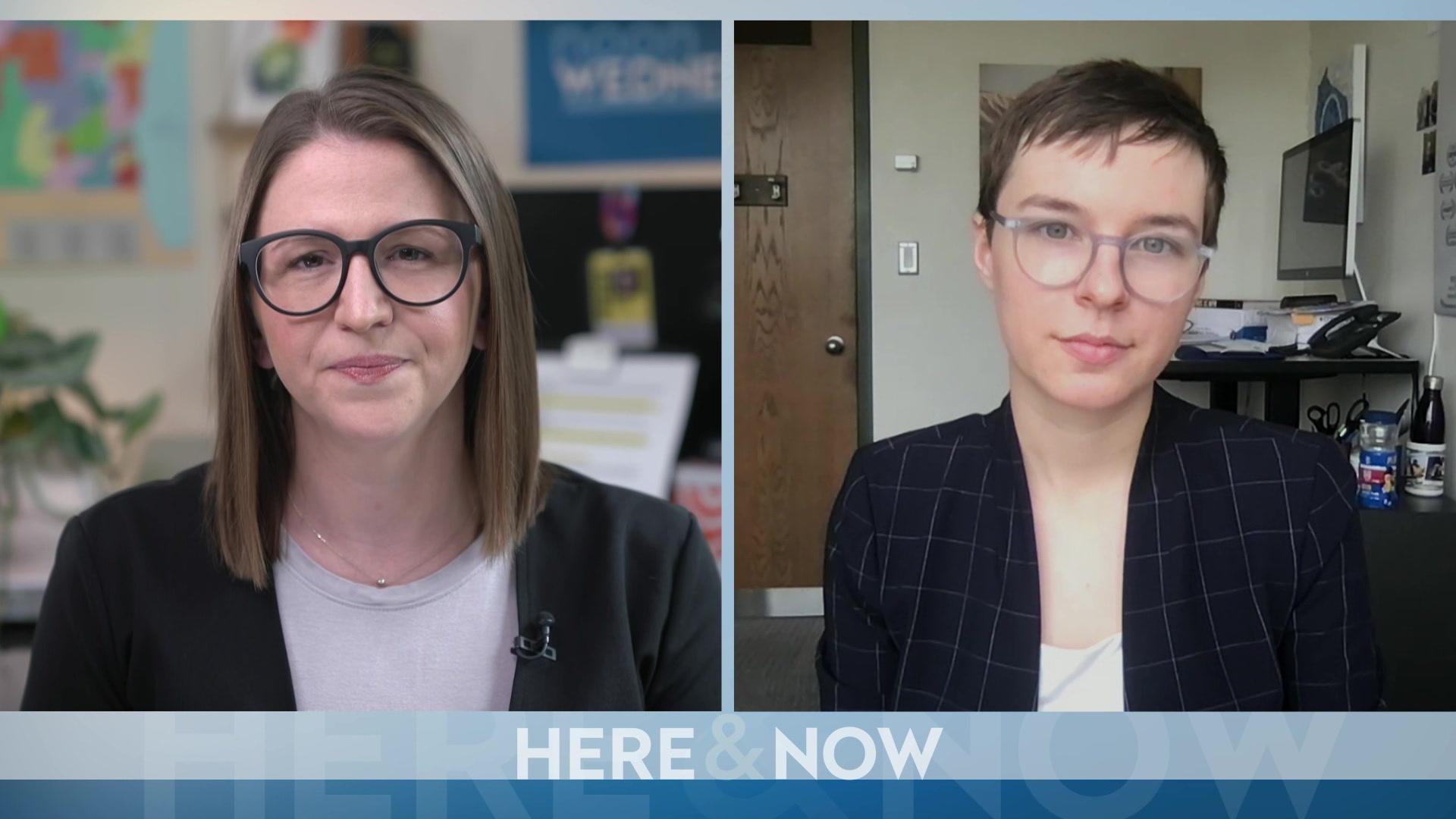 Noon Wednesday: Power Over Indefinite Probation
An Outagamie County judge is using his authority to offer defendants alternatives to jail time, but the terms shift and are indefinite, reports Wisconsin Watch in its new investigative series "Justice Deferred." Reporter Phoebe Petrovic discusses their reporting about the judge.
July 28, 2021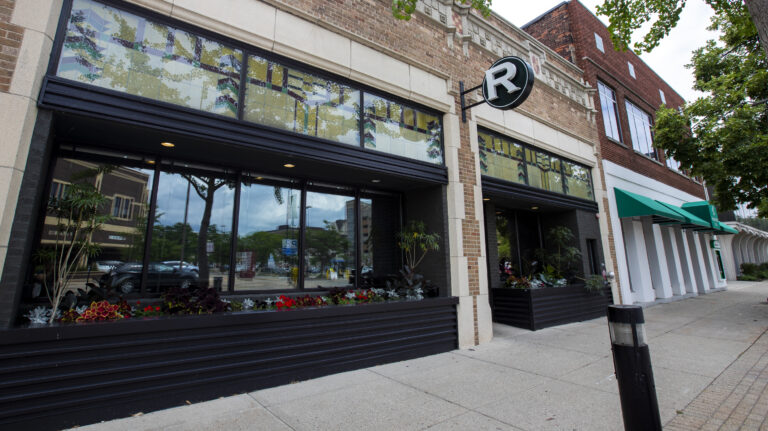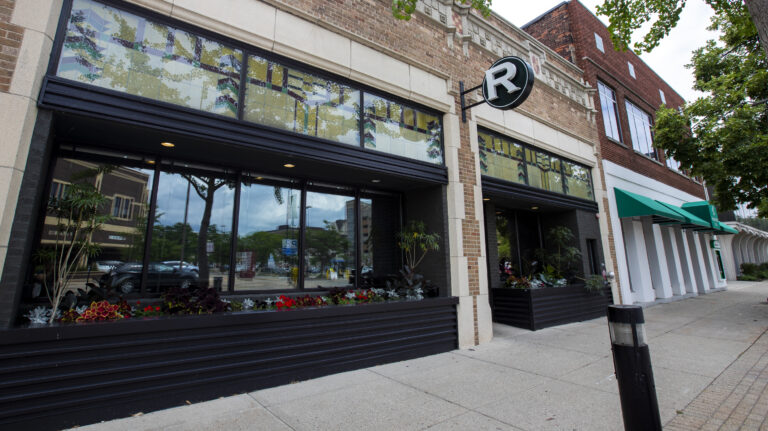 Northeast Wisconsin Businesses Hard-Pressed for Workers in the Pandemic
Natalie Brophy, Appleton Post-Crescent Patrick Neph is limiting reservations at his Green Bay steakhouse because he doesn't have enough staff to serve a full house. Neph owns Republic Chophouse and the soon-to-open Mangiare, an Italian restaurant just down the street. Between the two eateries, he needs to hire 10 ...
July 22, 2021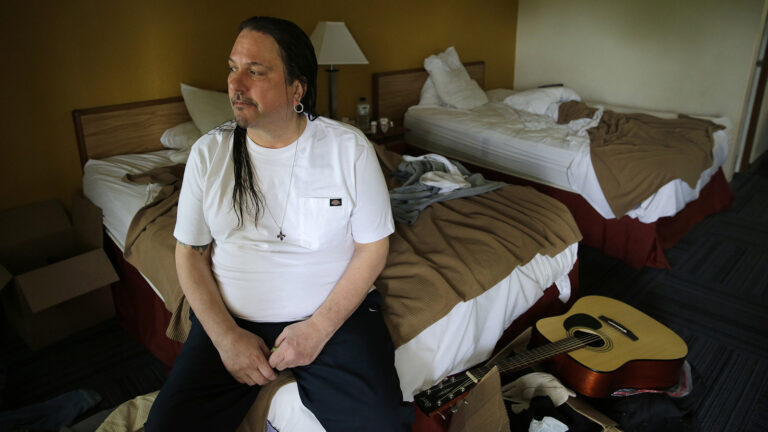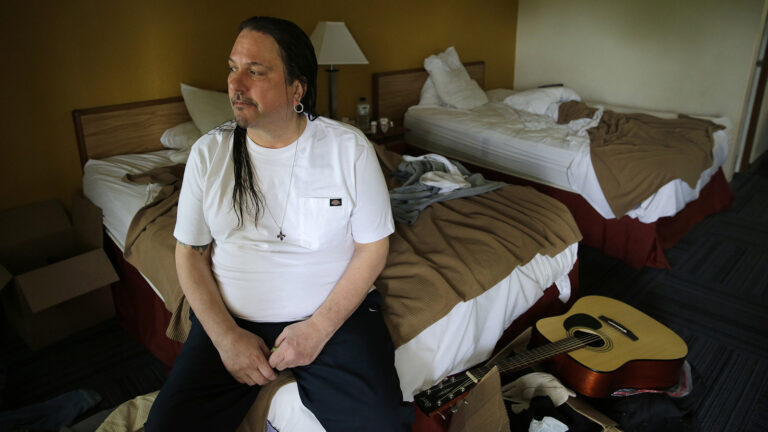 'Why Do You Keep Harassing Me?': An Outagamie County Judge Controls Defendants After Sentencing
A Wisconsin Watch and WPR analysis shows Judge Vincent Biskupic is the top user of this 'de facto' probation, which raises questions of judicial authority — and fairness.
July 20, 2021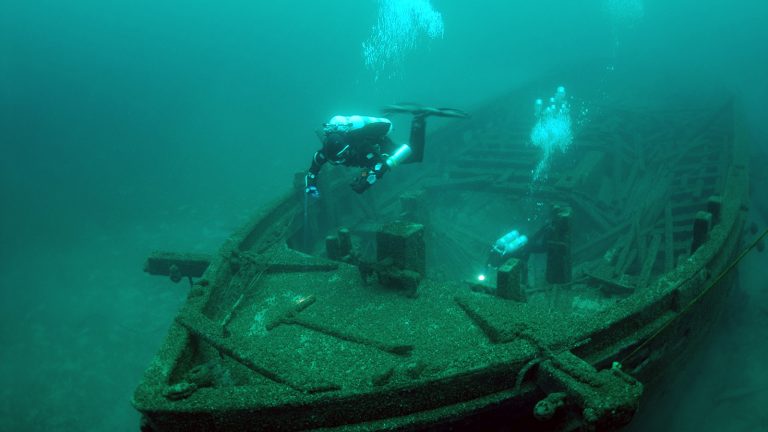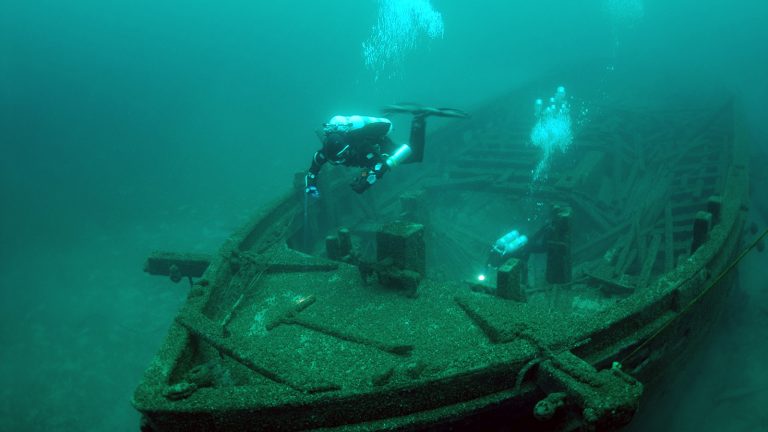 How the Wisconsin Shipwreck Coast Emerged From a Sharp Political Squall
A National Marine Sanctuary established off the shores of Lake Michigan to protect and promote dozens of sites where historic sunken ships sit at the bottom followed a years-long saga of local disputes and whiplash in support at the state and federal levels.
July 13, 2021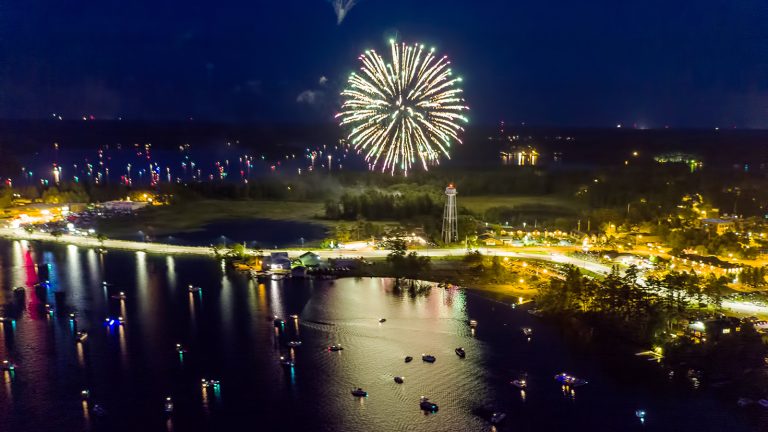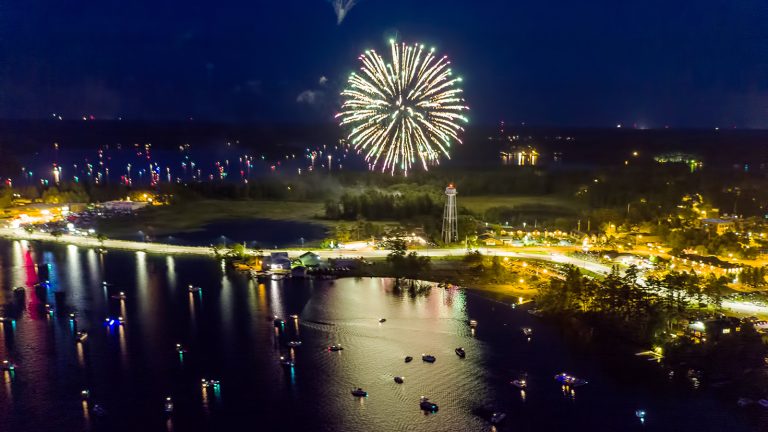 A Tourism Boom Has Wisconsin's Northern Destinations Scrambling to Keep Up
Businesses in busy summer communities like Minocqua, Bayfield and Door County are racing to serve more customers while also struggling with maintaining enough employees as travel swells in the wake of the pandemic.
July 2, 2021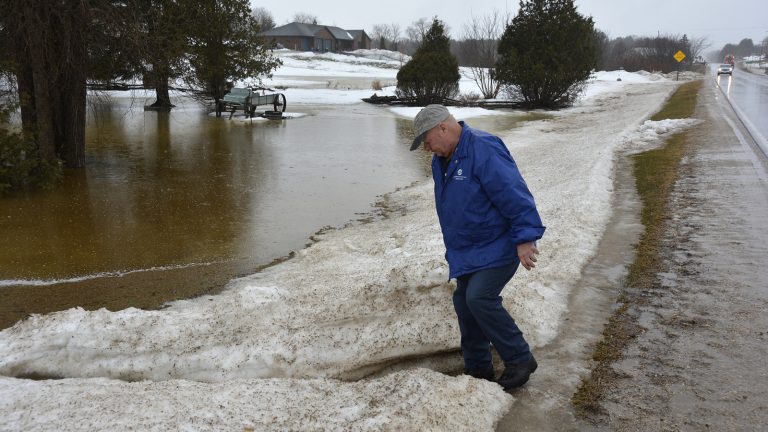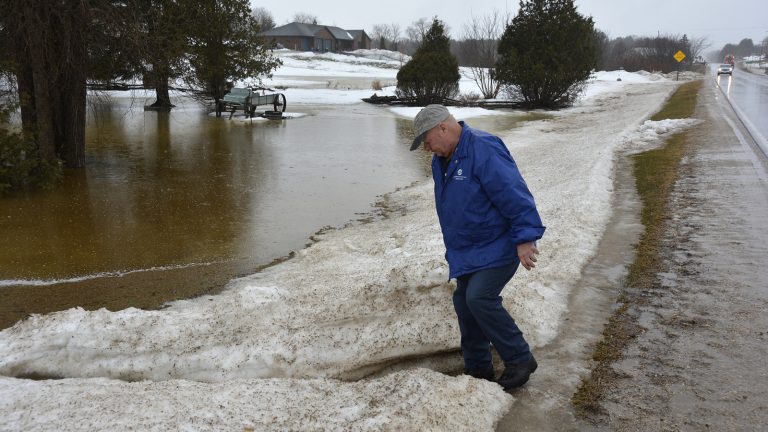 Cow Manure Predicted to Cause Most Sickness from Contaminated Wells in Kewaunee County
A study predicts the incidence of gastrointestinal illness in private drinking wells among residents of Kewaunee County, identifying manure as the main cause of contamination.
June 28, 2021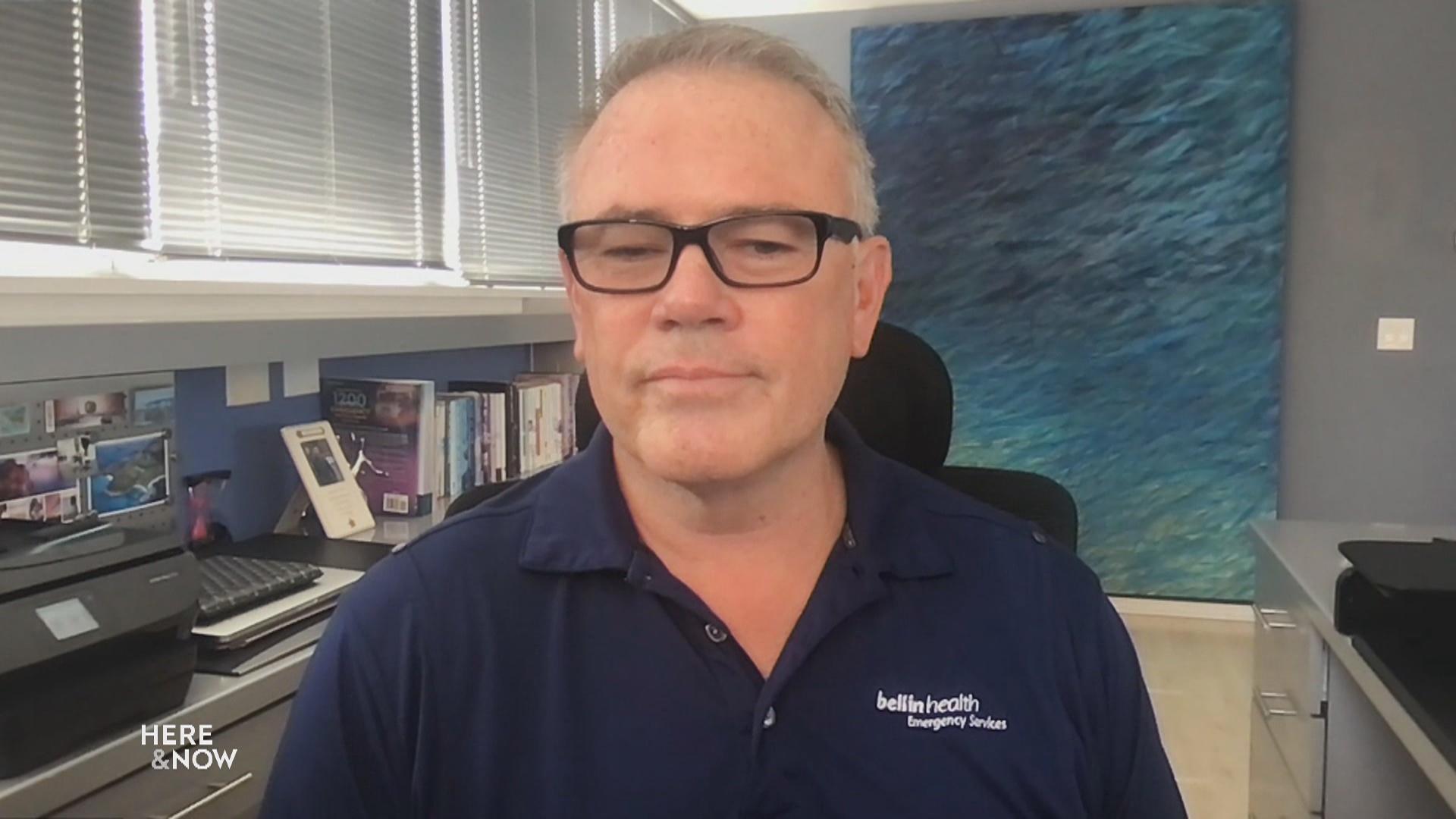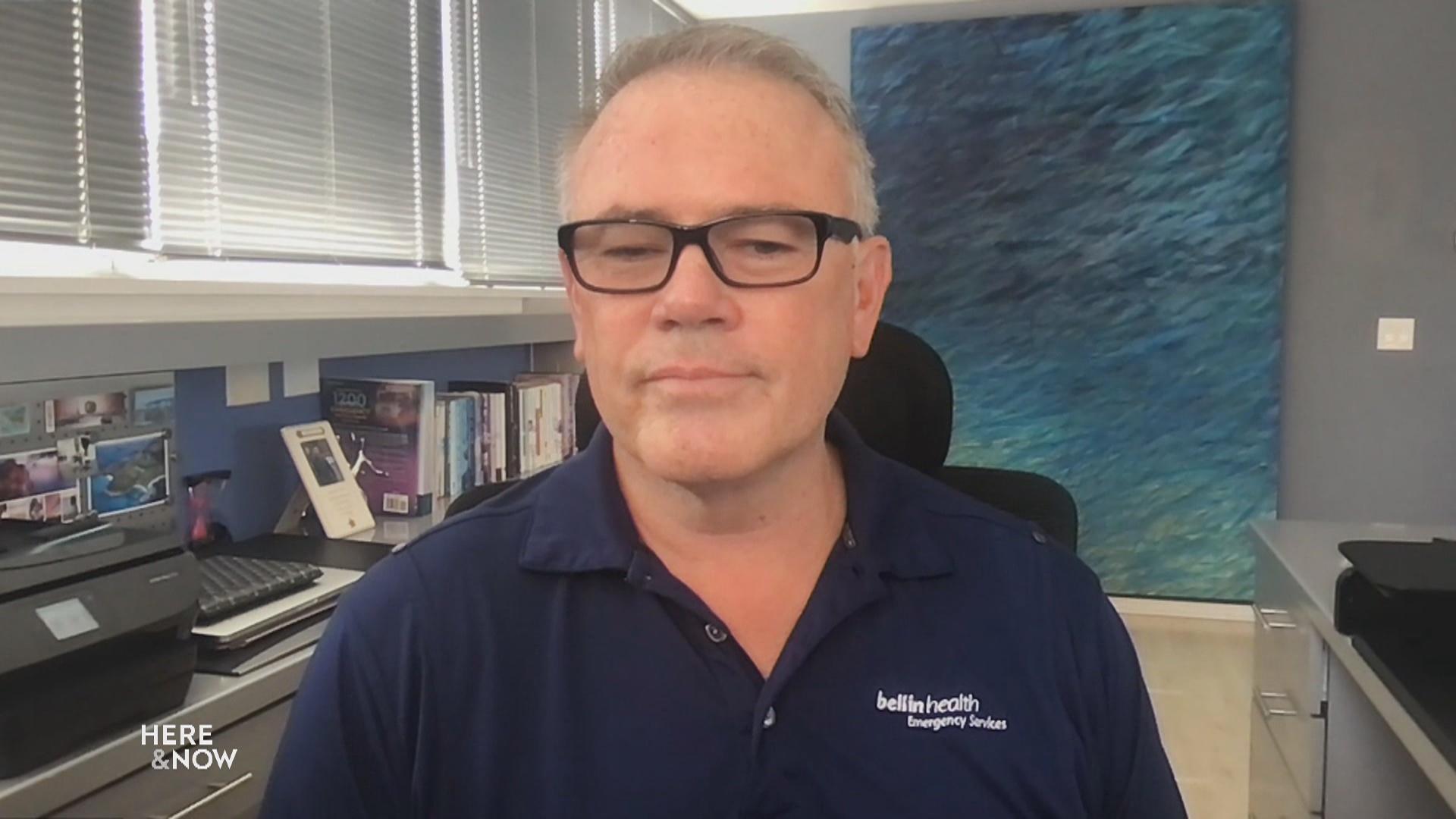 Dr. Paul Casey of Bellin Hospital in Green Bay talks about vaccination rates in northeastern Wisconsin as well as his thoughts on loosening and lifting of public health guidelines like mask wearing.
May 21, 2021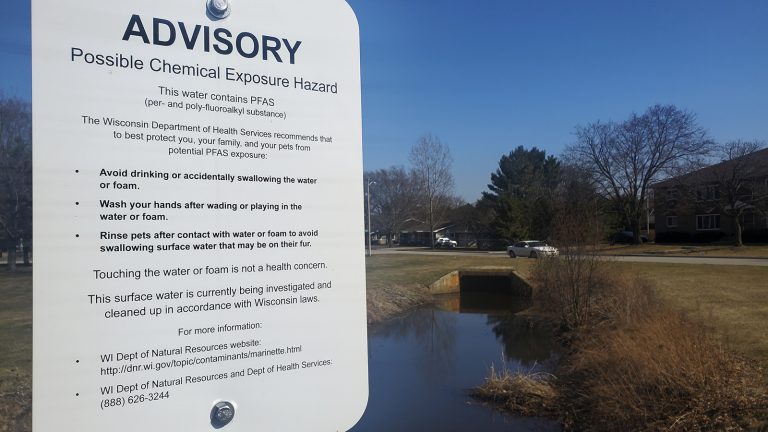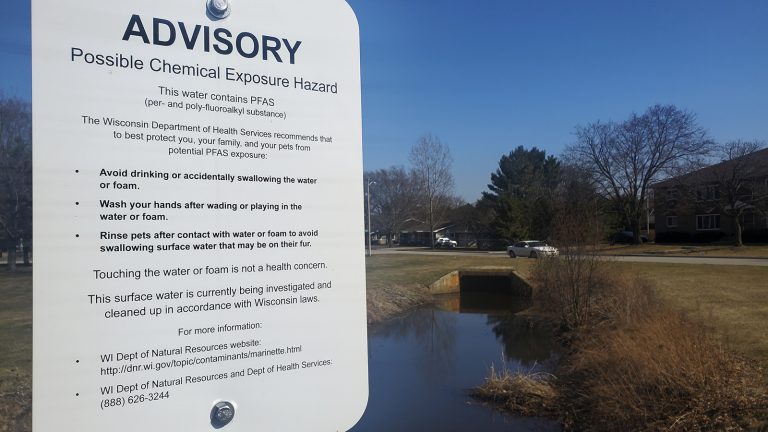 'The Middle of a Massive Contamination': Marinette and Peshtigo Residents Struggle with Aftereffects of PFAS
Four years after a facility disclosed water contamination in the region, residents in the northeast corner of Wisconsin deal with the impact of dangerous "forever chemicals."
May 4, 2021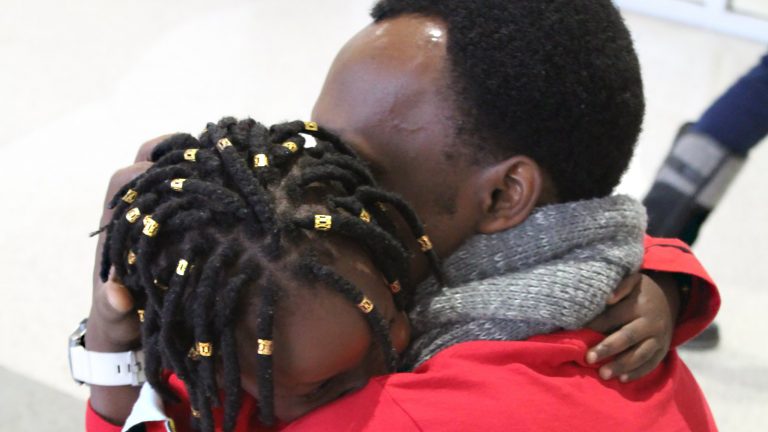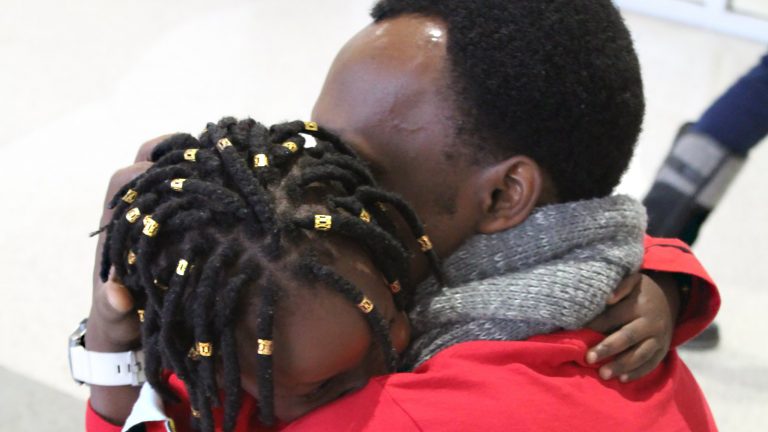 Refugee Agencies in Wisconsin Anxious for Action to Expand Resettlement
With their clients and families stuck in limbo, advocates for refugees are calling on Biden to follow through on promises to raise the federal cap on new arrivals.
April 27, 2021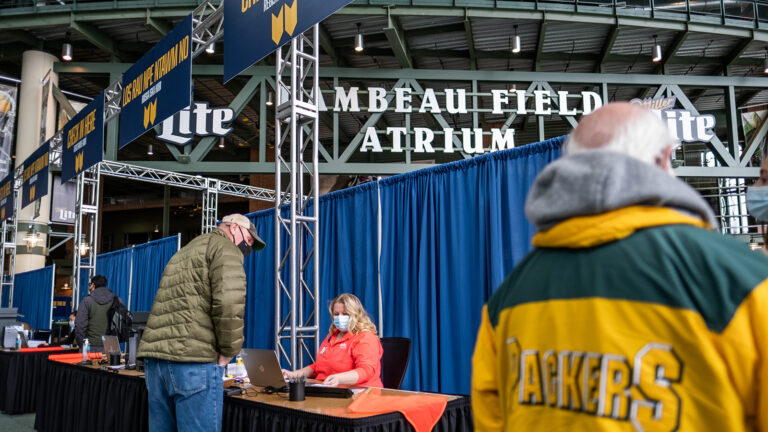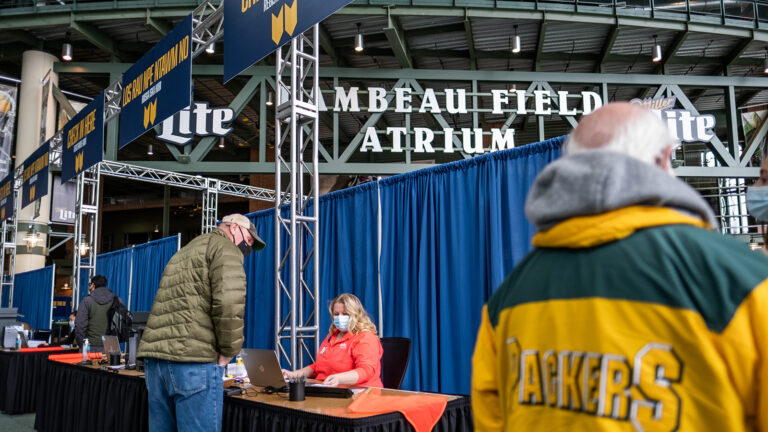 Northeast Wisconsin's Coronavirus Vaccinations Get a Boost at Lambeau Field
Here & Now Extra: By the end of June, a community clinic at the home of the Green Bay Packers is gearing up to vaccinate tens of thousands of people from around the region.
March 23, 2021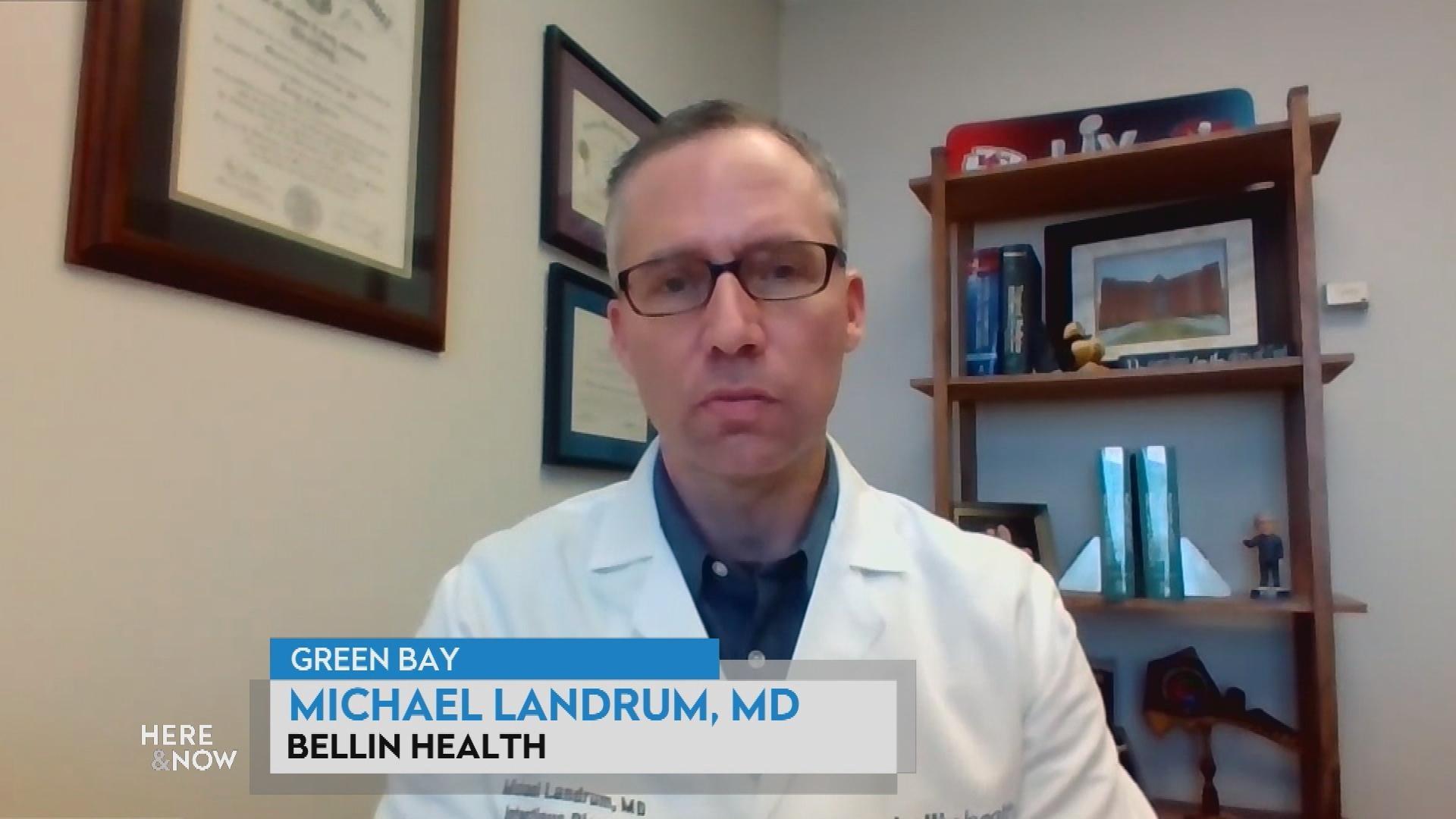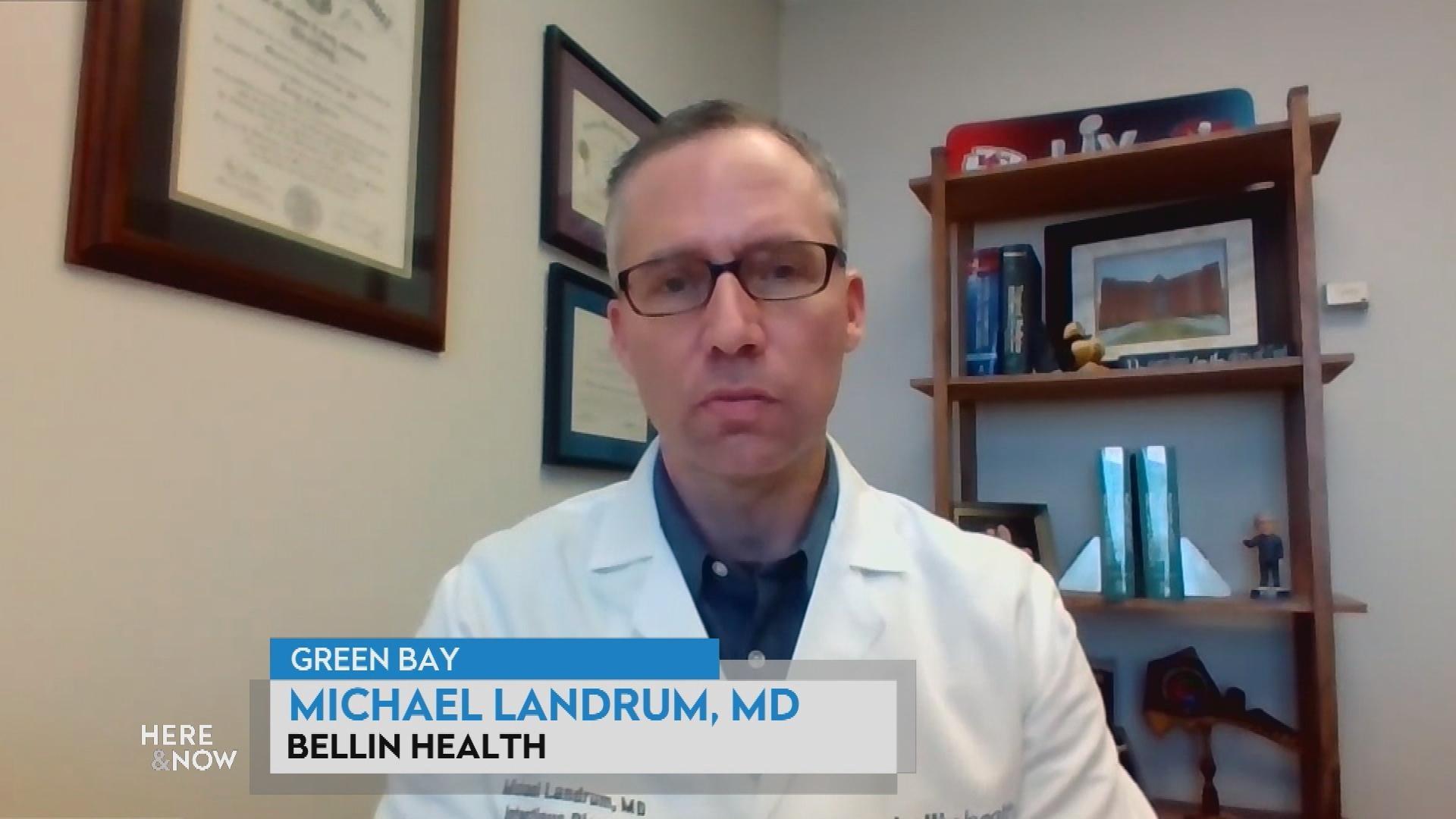 Lambeau Field now a Vaccination Destination
Dr. Michael Landrum, infectious disease specialist, talks about partnership with Bellin Health and Green Bay Packers to turn Lambeau Field into vaccination clinic for the Brown County area.
March 19, 2021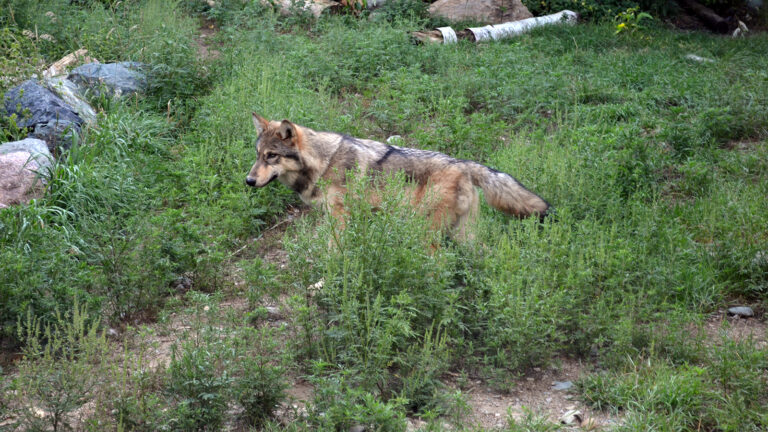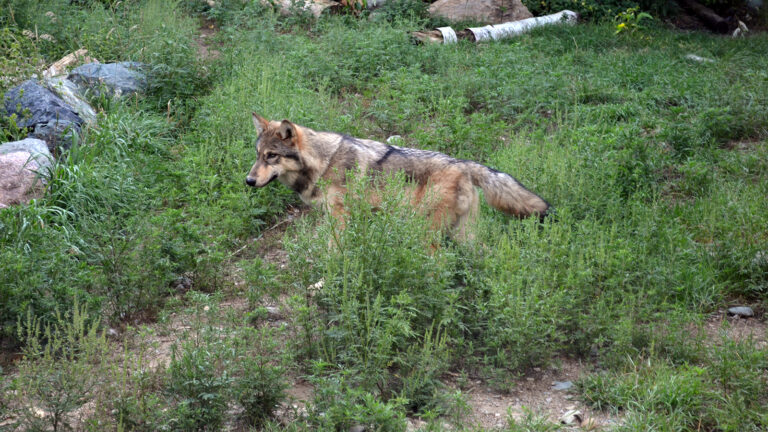 'Extreme Disappointment': Ojibwe Treaty Rights Group Decries Wolf Hunt Process
Planning for the February 2021 wolf hunt was rushed following a court order, and the Great Lakes Indian Fish & Wildlife Commission charges the Wisconsin DNR with neglecting tribal obligations.
March 18, 2021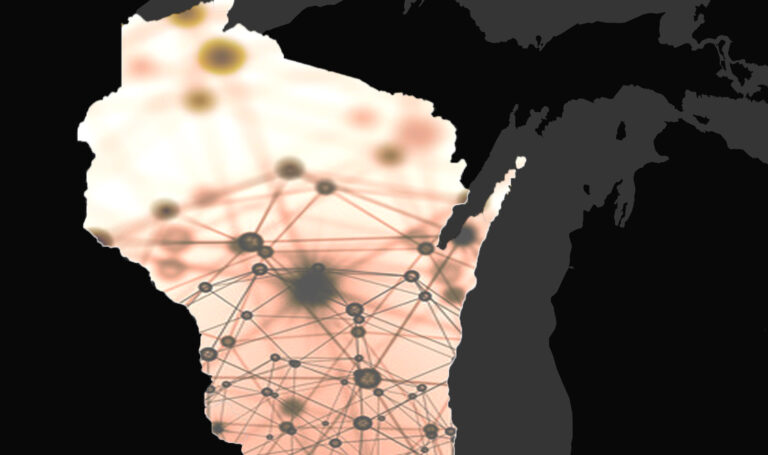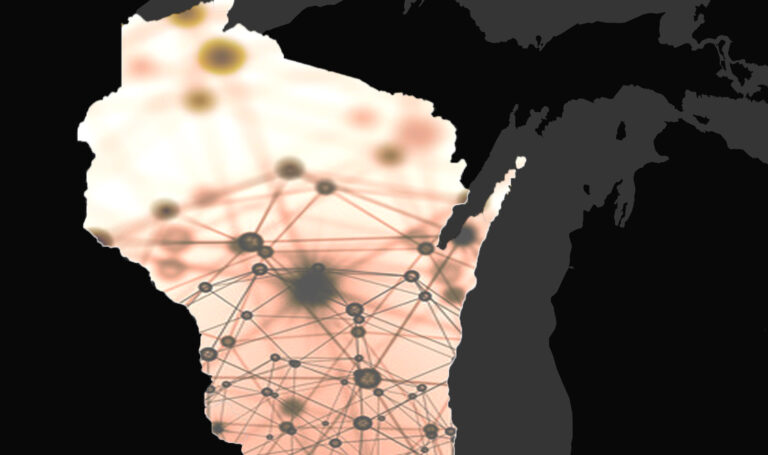 The Pandemic Pushes New Appeals for Rural Broadband Investment Across Wisconsin
State and local efforts to expand equitable internet access across the state grow in priority as both education and the economy moved more online in the wake of the coronavirus.
March 5, 2021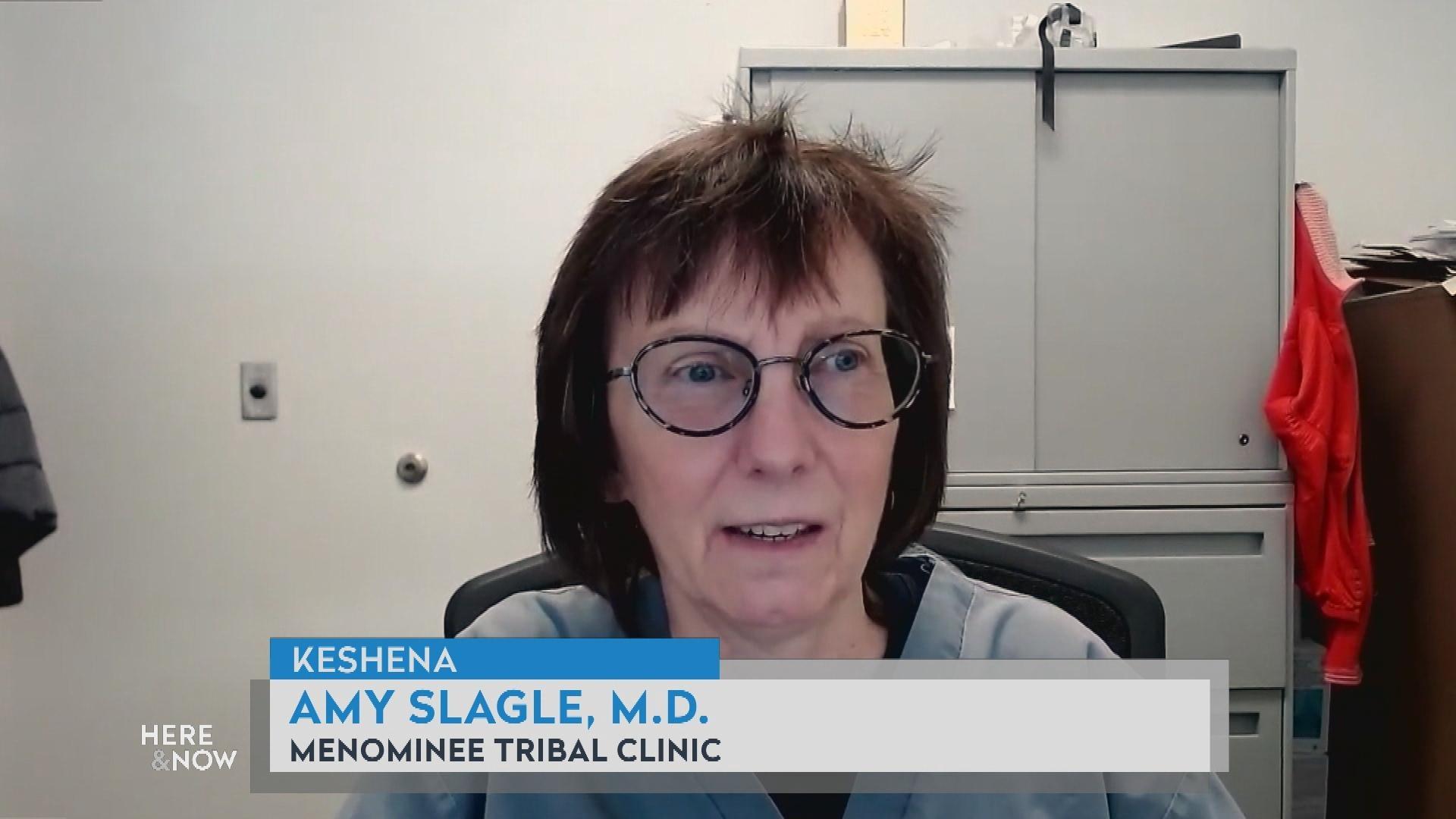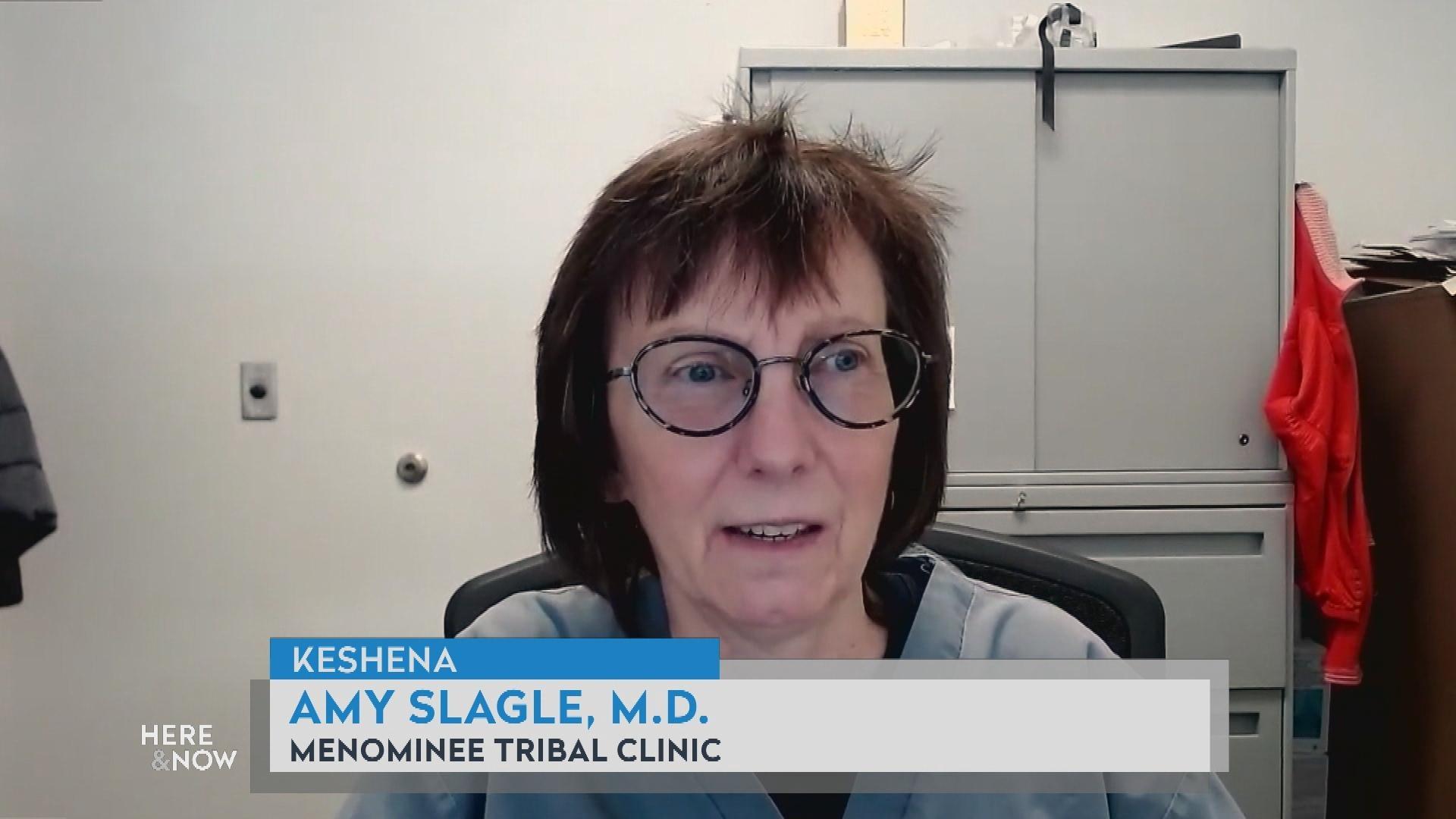 Tribes Work to Distribute Vaccines
Dr. Amy Slagle, tribal public health officer for the Menominee Nation, discusses ways the Menominee and other Wisconsin tribes are working to procure and distribute vaccine doses.
January 29, 2021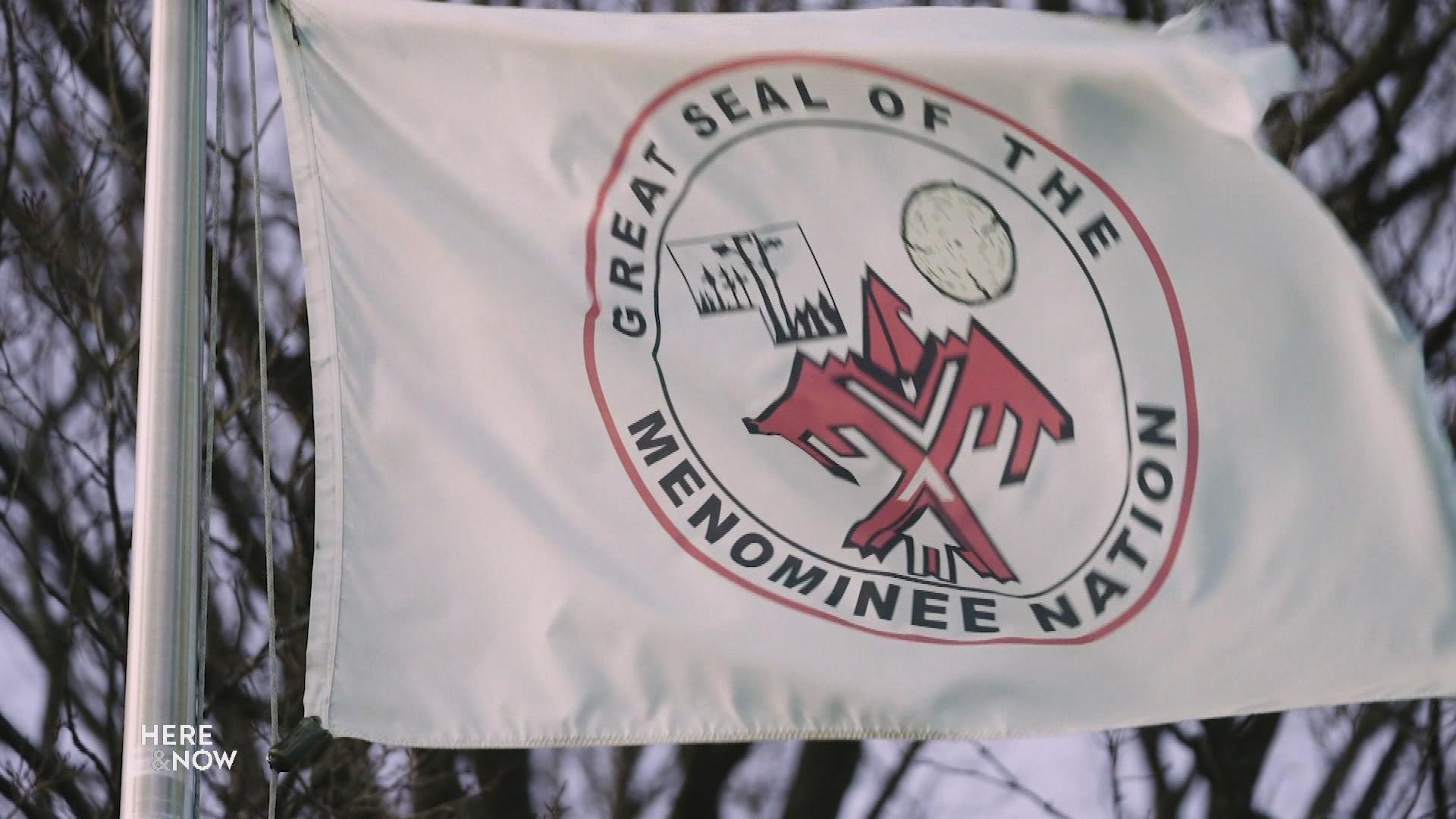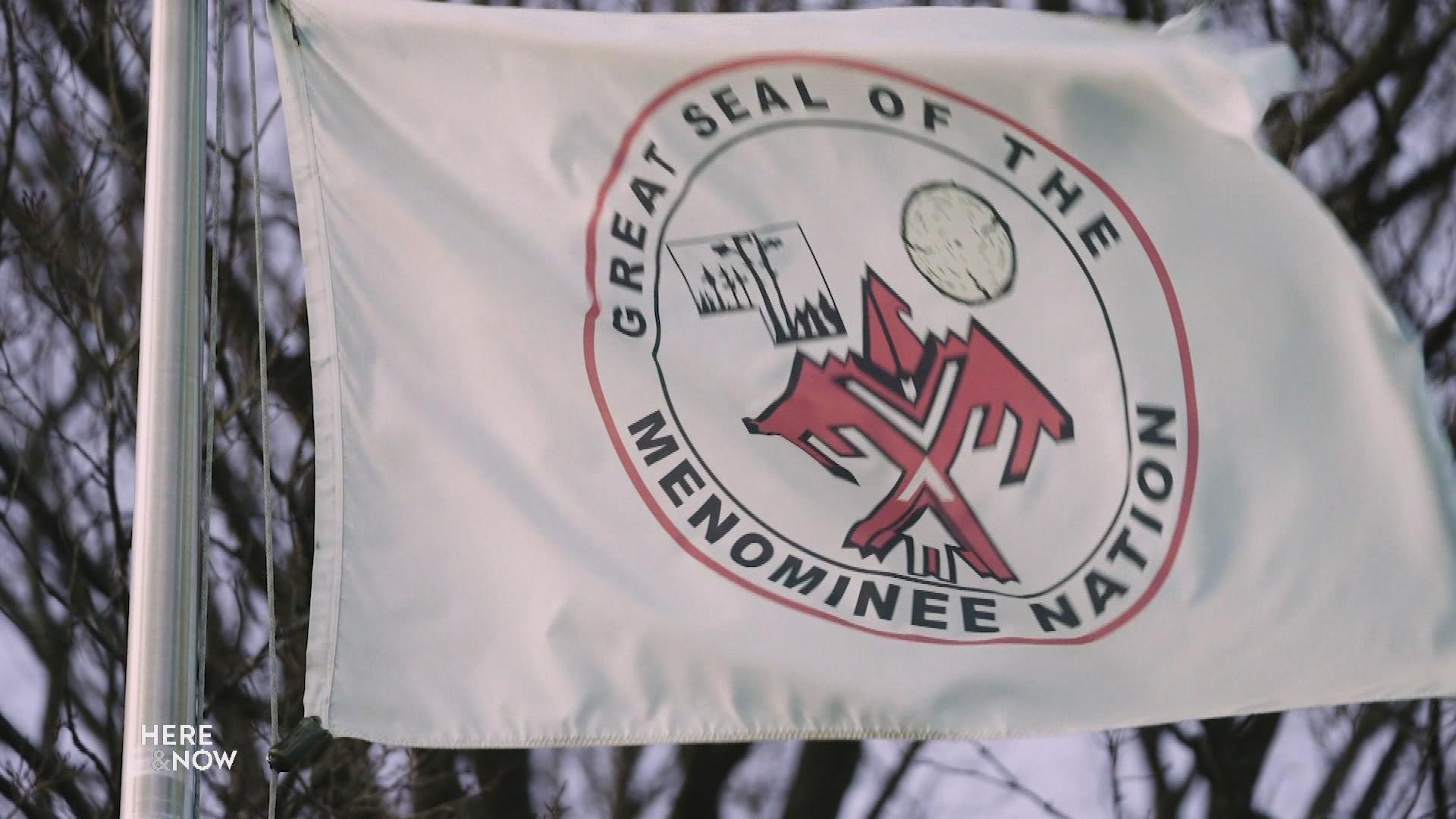 Enthusiasm Grows Among Native Voters
Here and Now's Marisa Wojcik reports from Menominee County on a tidal wave of enthusiasm among Native Voters.
October 31, 2020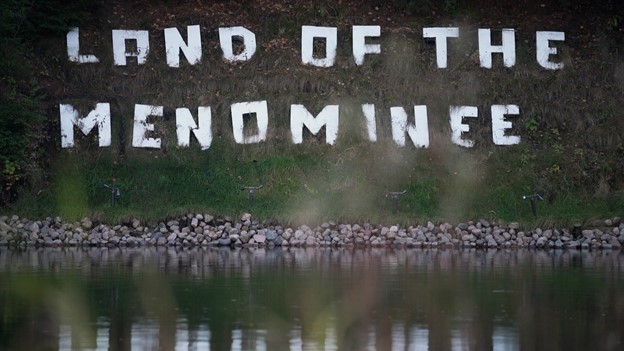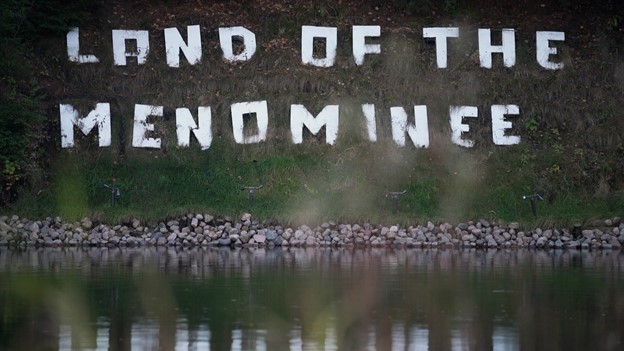 Menominee County Reaches State's Highest Rate of COVID-19
In the county with the second-lowest population in Wisconsin, Menominee has recently become the state's largest COVID-19 case burden.
October 27, 2020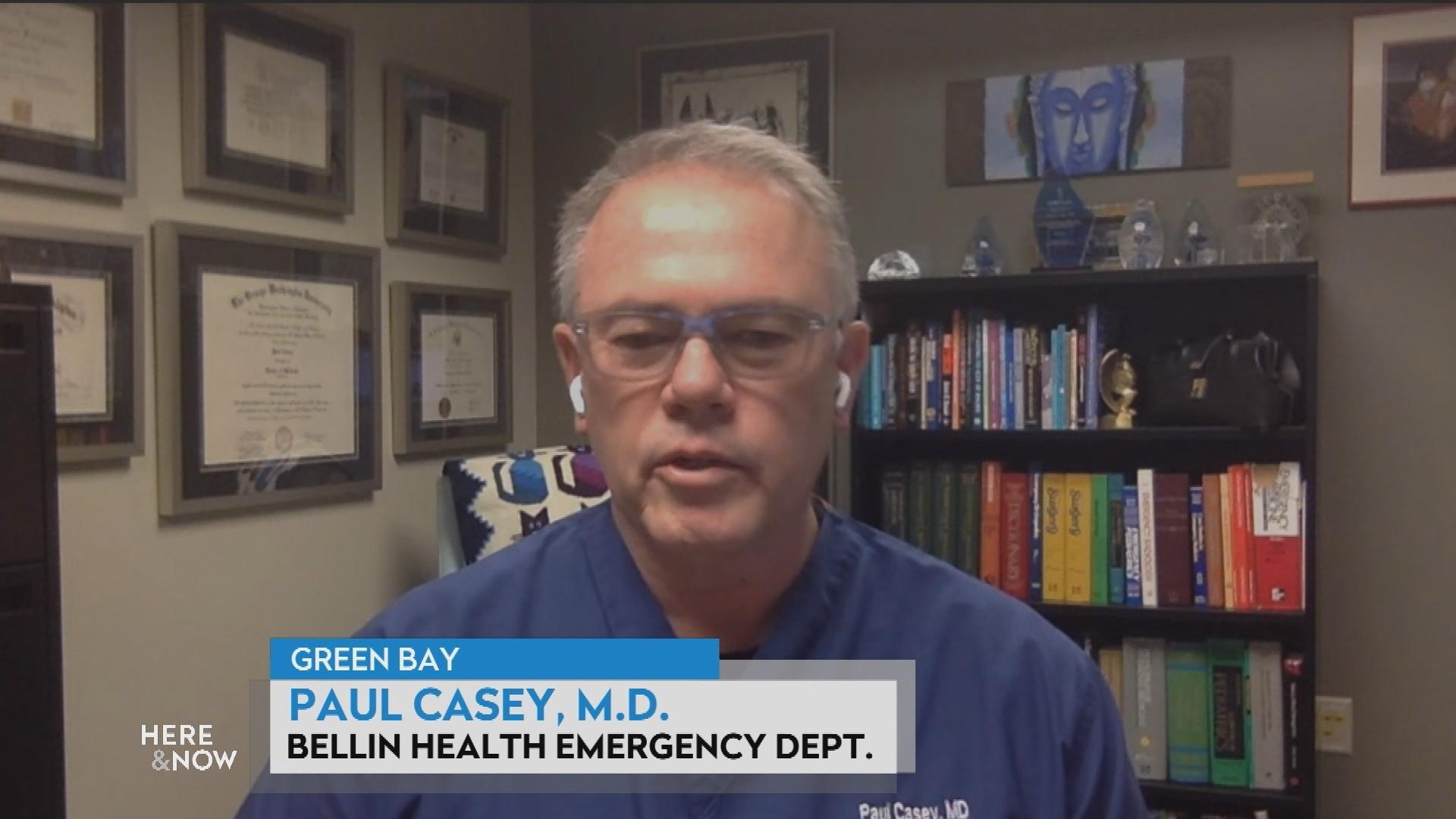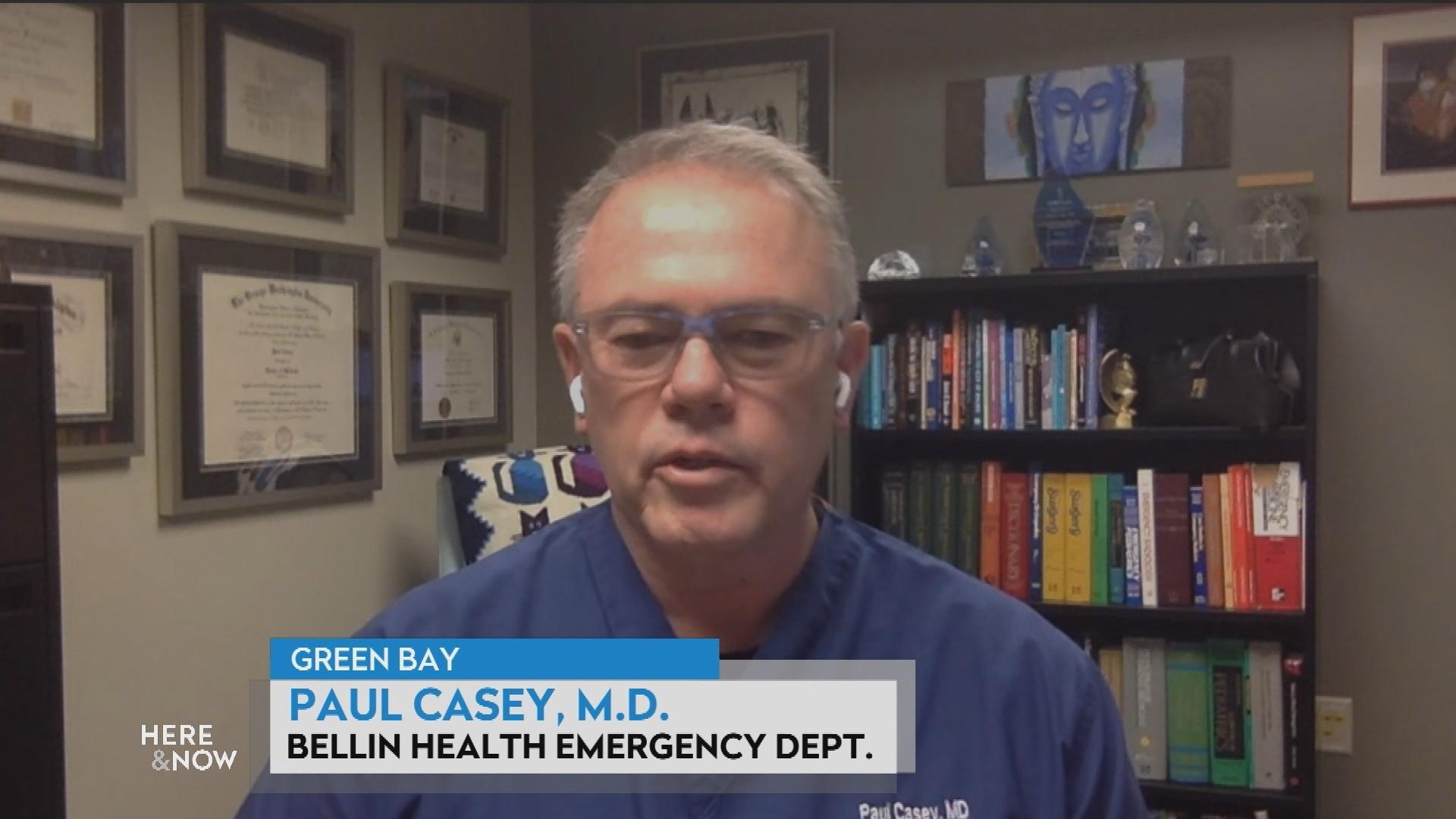 Northeastern Wisconsin Grapples with Hospitalizations
Emergency Department Medical Director at Bellin Hospital in Green Bay Dr. Paul Casey talks about how the region's hospitals are handling the influx of COVID-19 patients.
October 16, 2020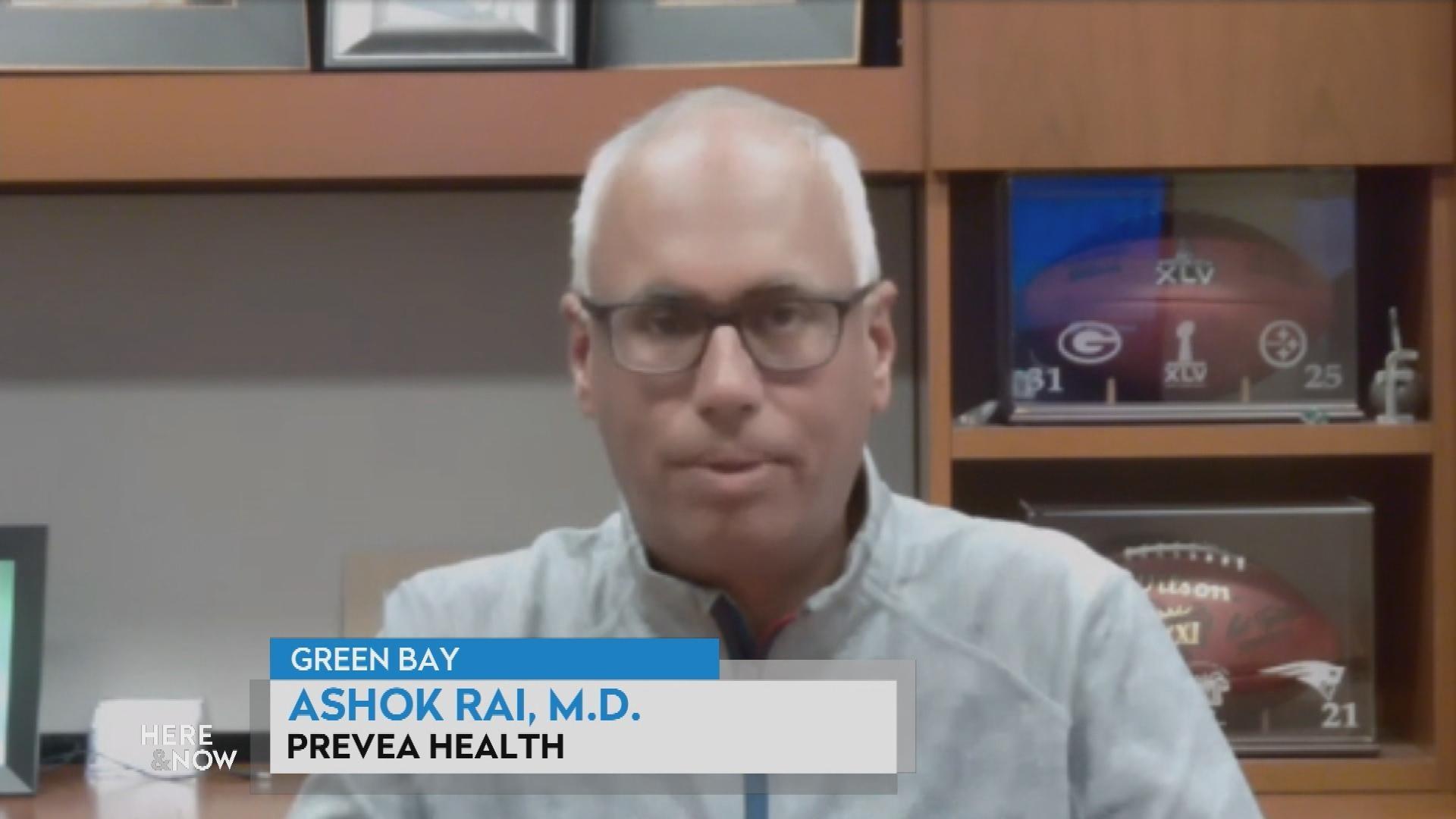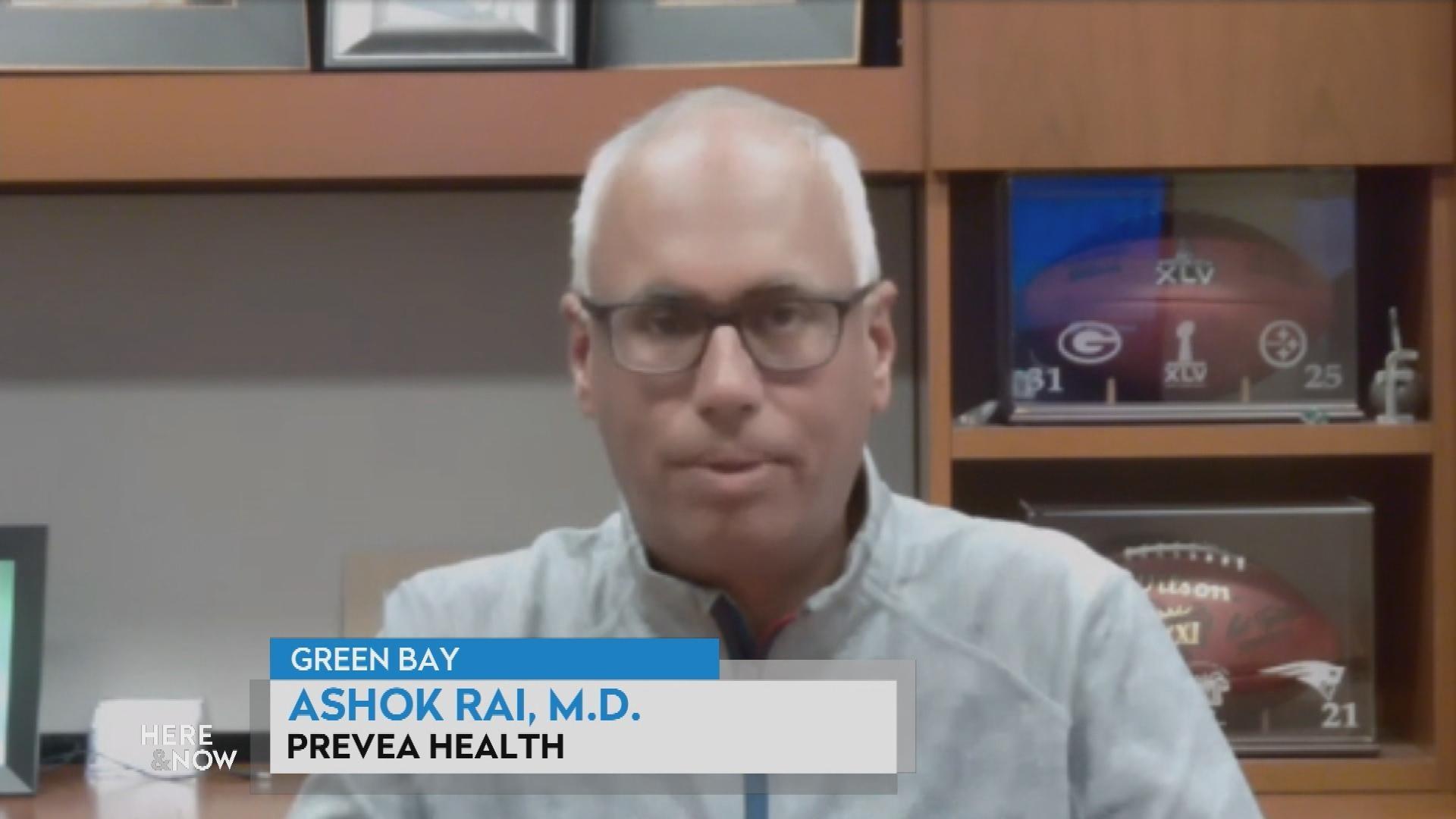 As COVID-19 cases spike in Green Bay, President and CEO of Prevea Health Dr. Ashok Rai joins to discuss the pressure that spiraling COVID cases in Brown County is placing on hospitals and health professionals; and how the area's health care infrastructure is handling the surge.
October 2, 2020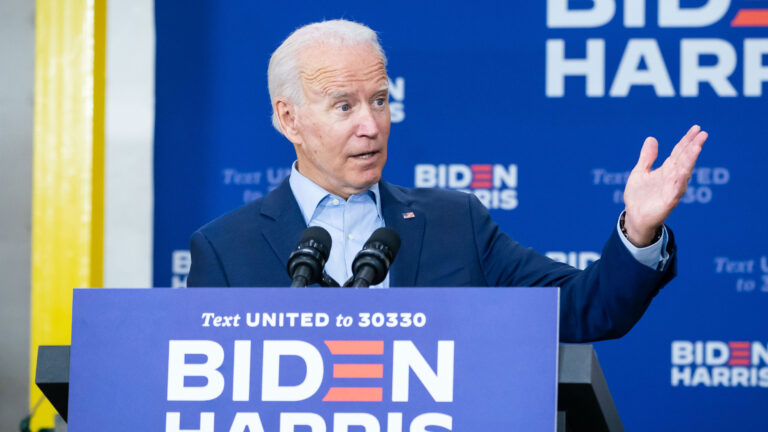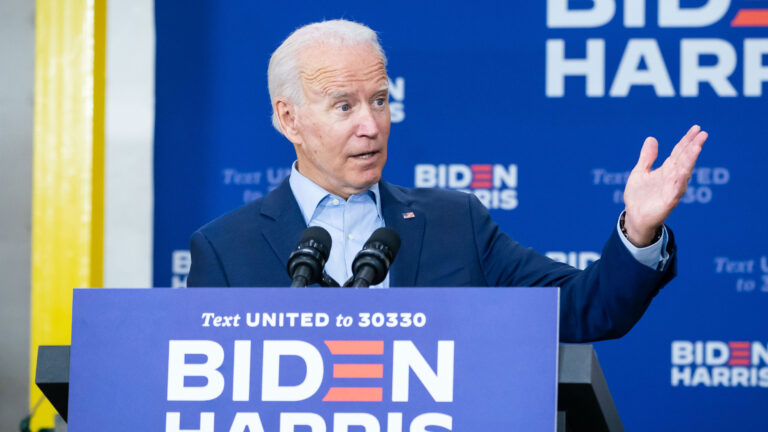 Joe Biden Holds Campaign Event in Manitowoc
The event Monday marks the former vice president's second 2020 trip to Wisconsin.
September 21, 2020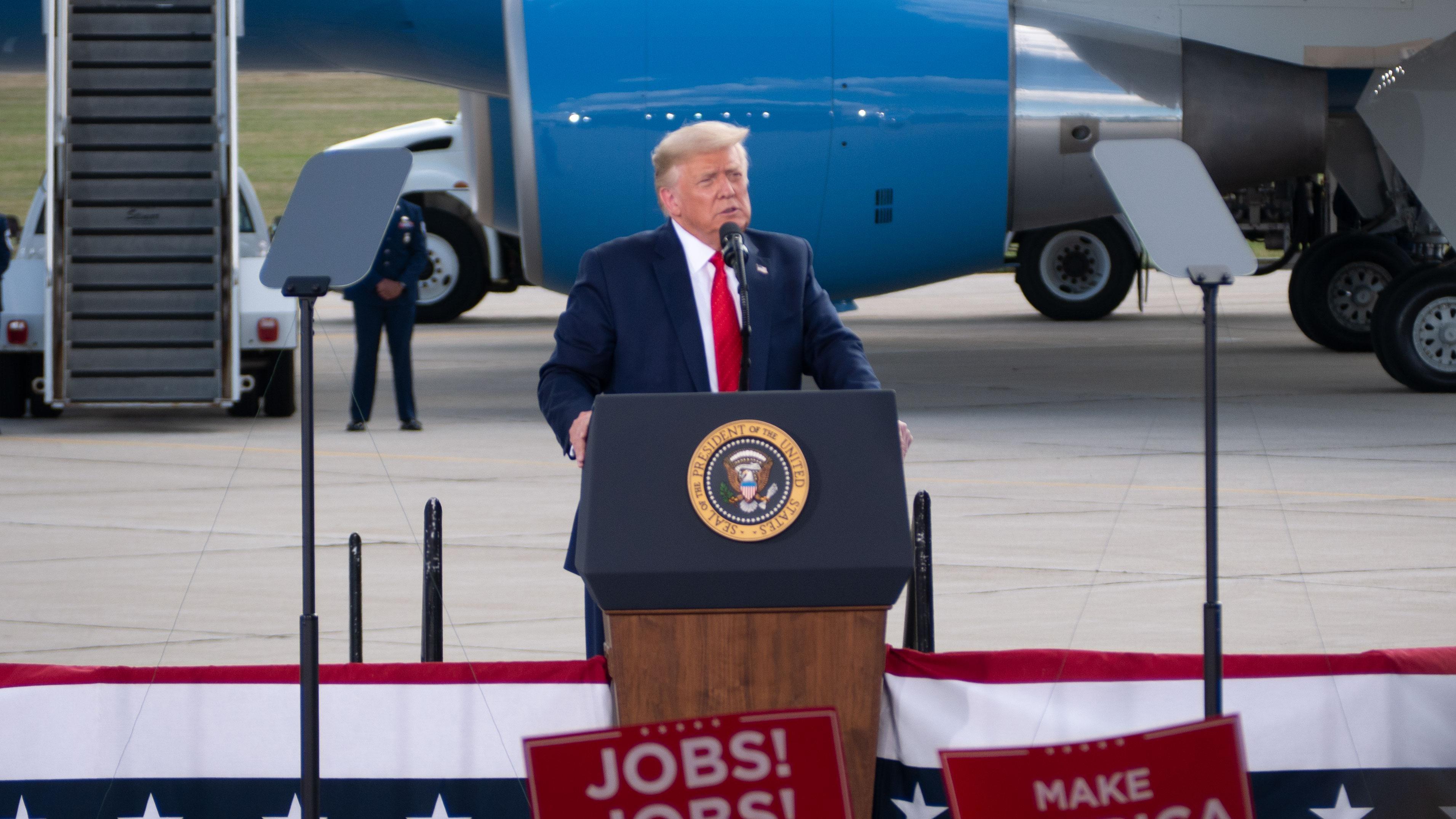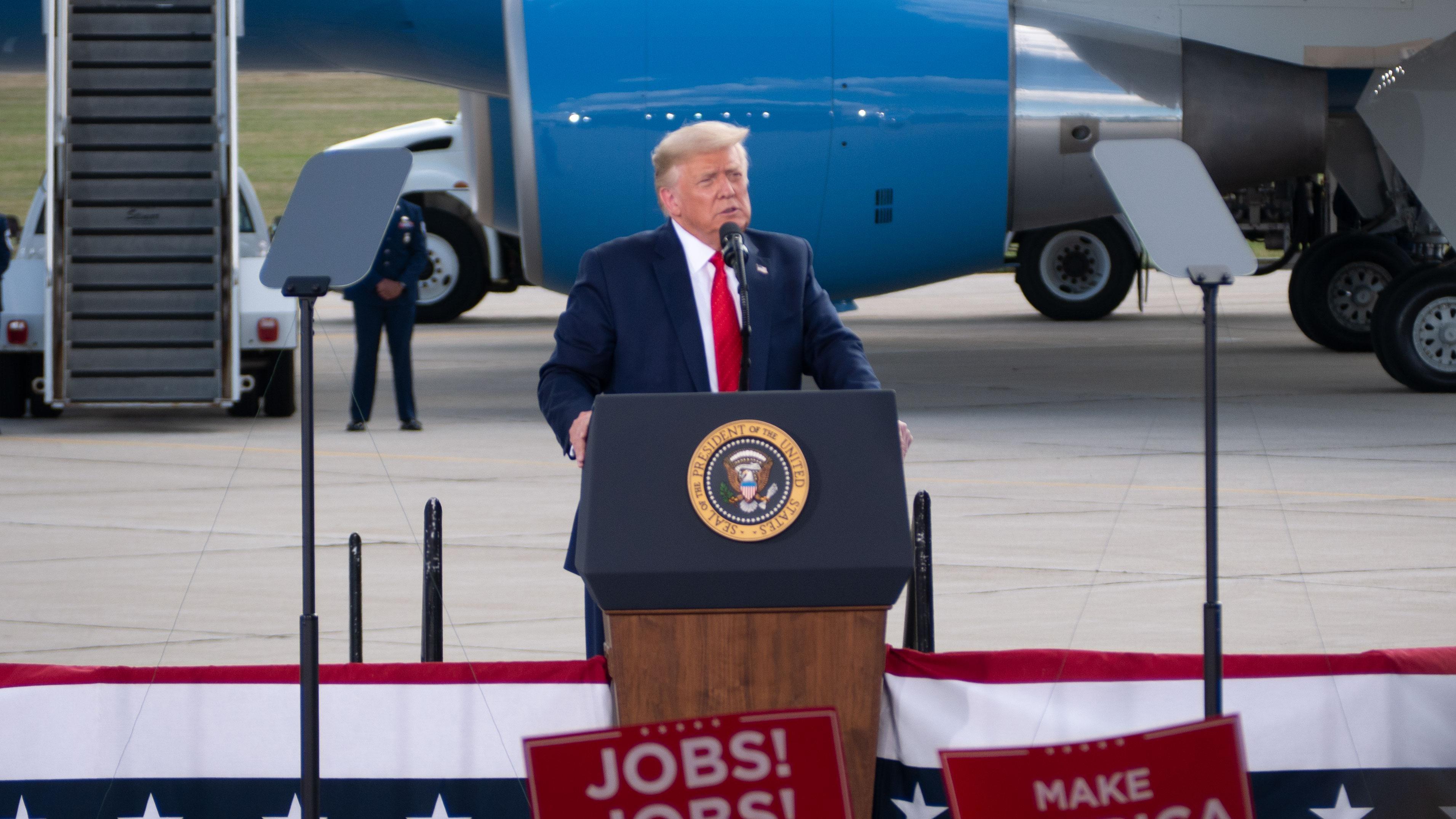 Trump Visits Oshkosh During the DNC
President Donald Trump held a campaign rally in Oshkosh on the first night of the Democratic National Convention. Will Kenneally reports on the president's pitch to Wisconsinites to give him four more years in the White House.
August 18, 2020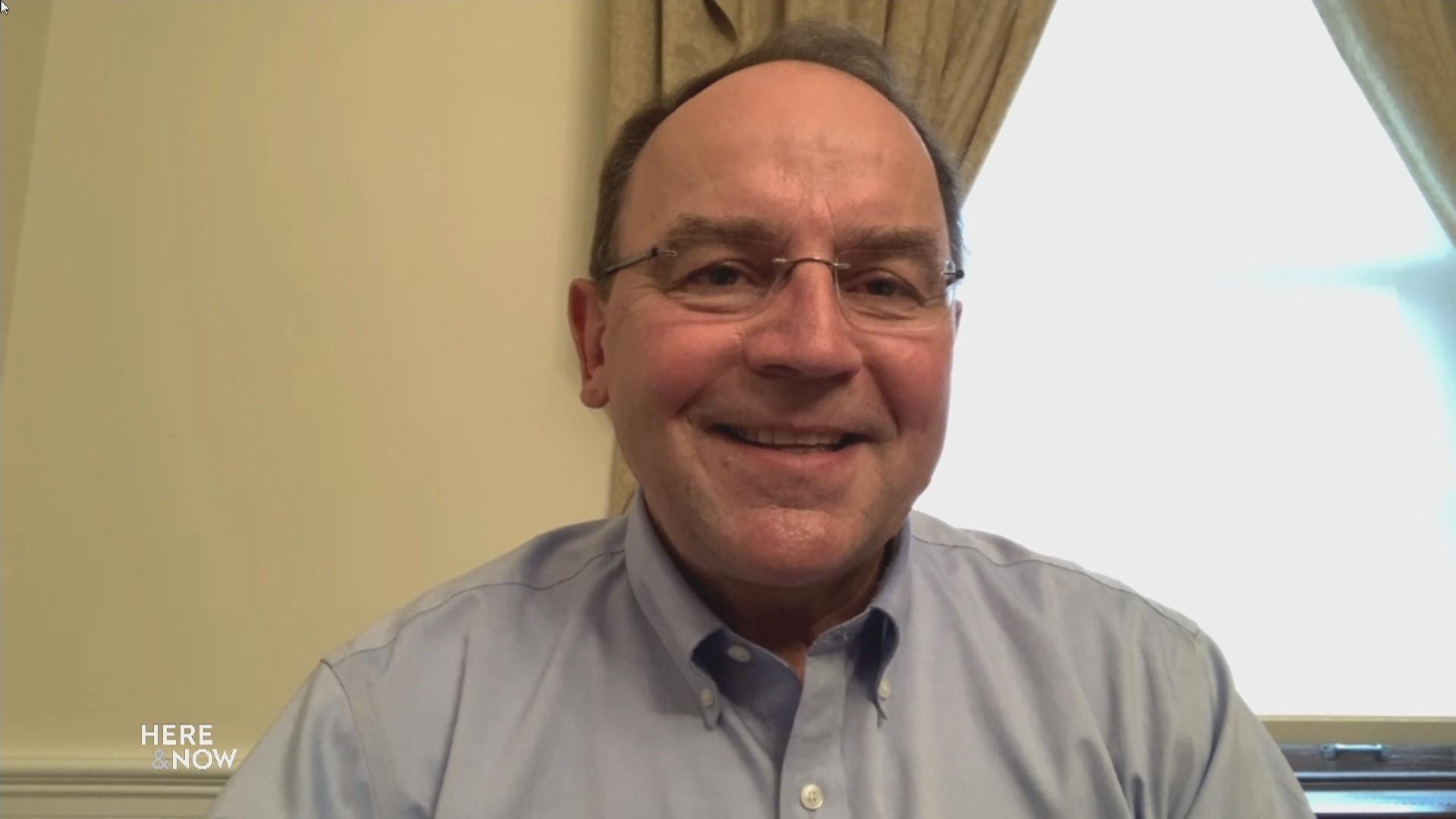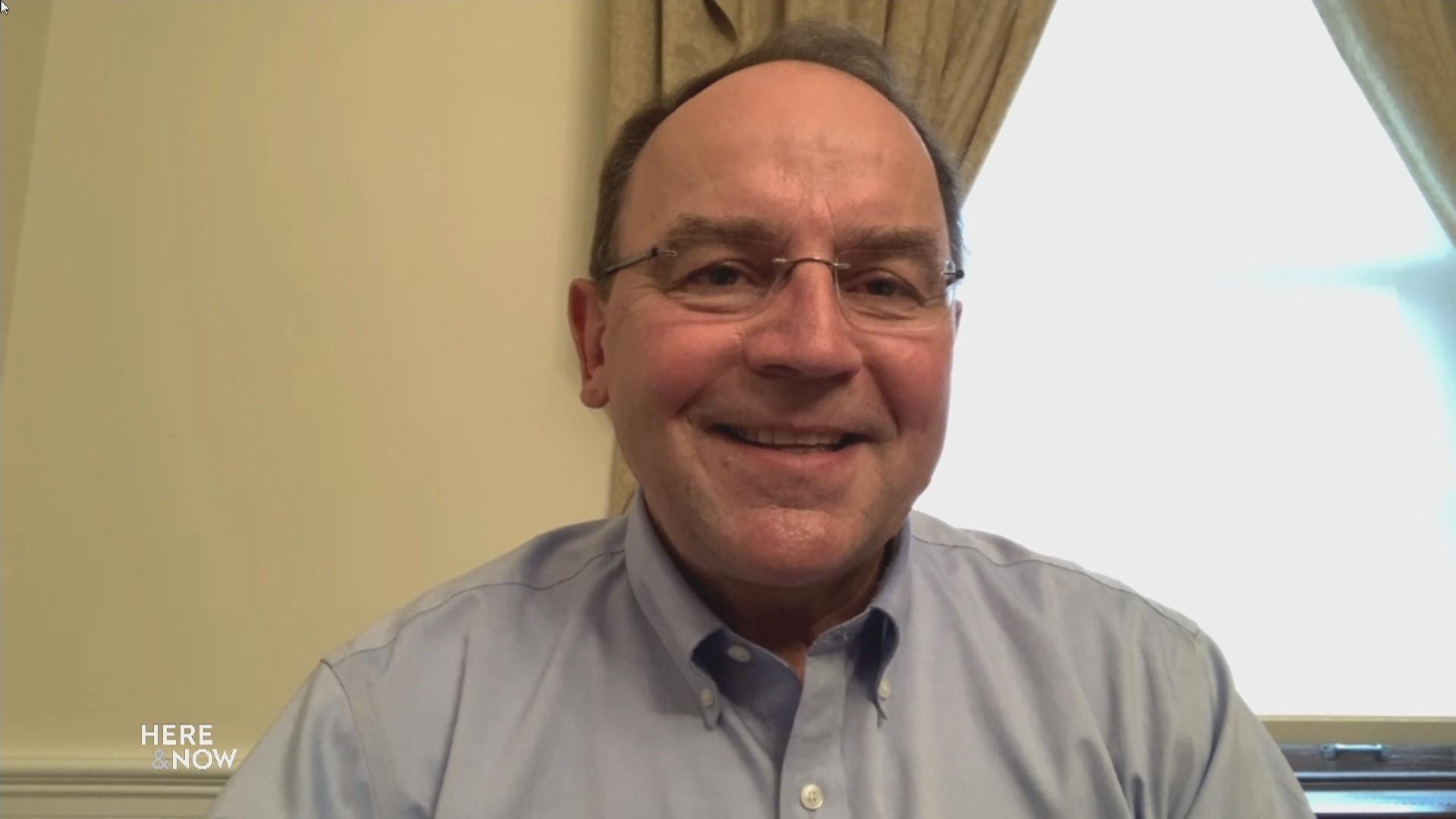 U.S. Rep. Tom Tiffany (R) on the Hectic Week in Washington
As a member a House Judiciary Committee Member, Tiffany participated in the questioning of U.S. Attorney General William Barr about Federal agents in U.S. cities. He'll speak to that as well as the status of Congressional help on coronavirus relief to Americans. Tiffany also weighs in on the state's recent mask mandate.
July 31, 2020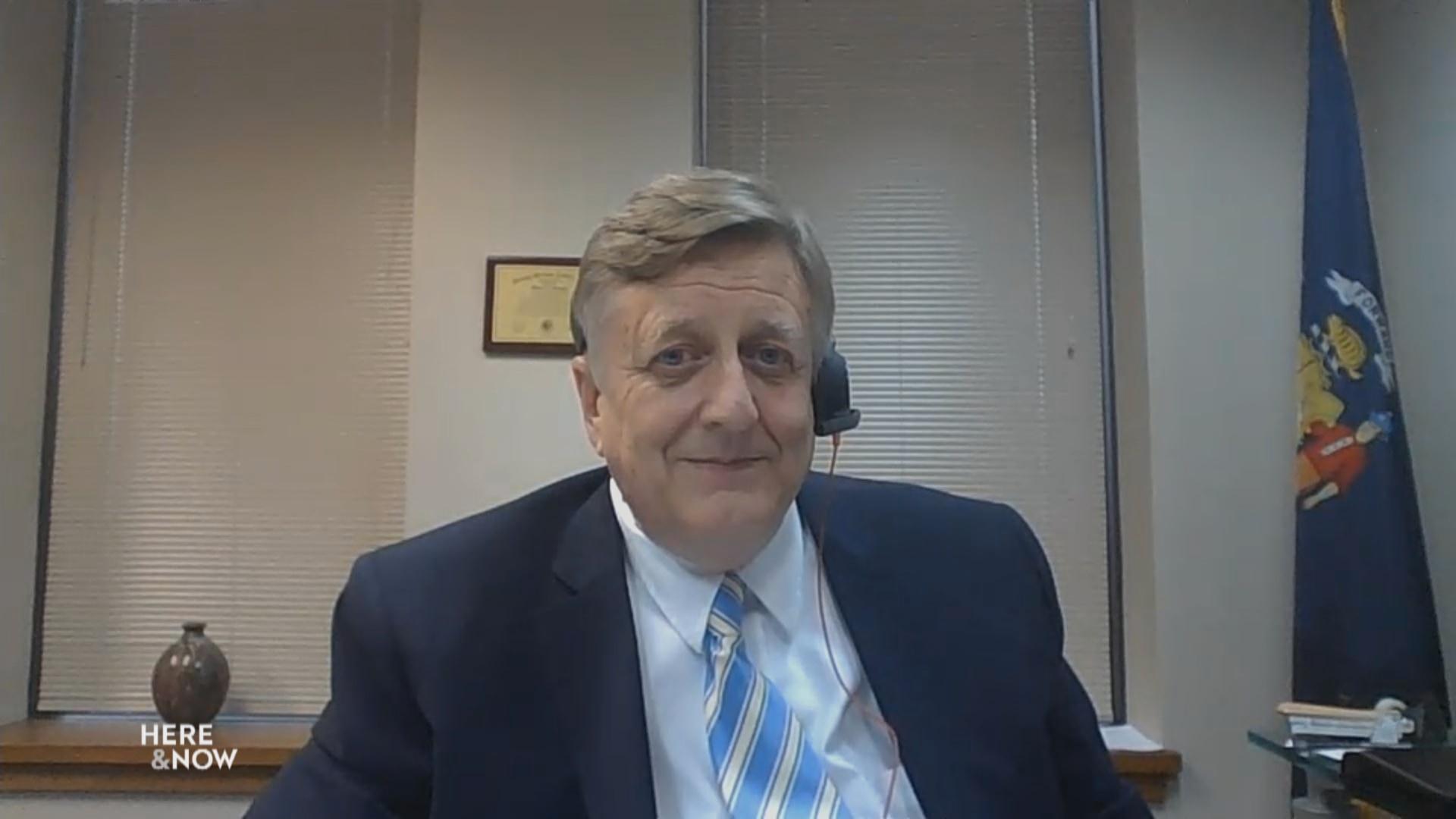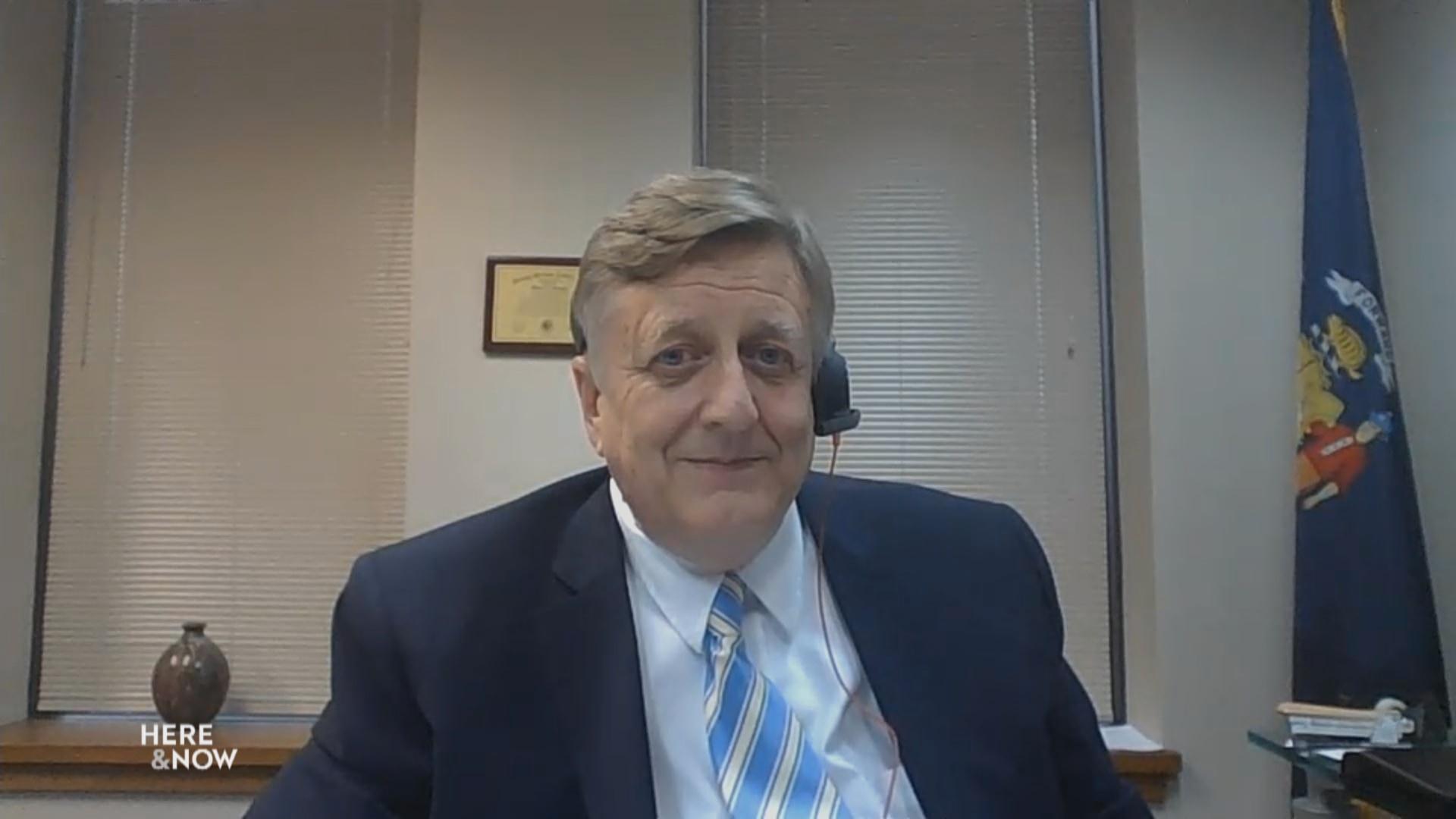 Challenges with Local Health Orders Regarding COVID-19
In lieu of a statewide order, local public health officials have implemented their own orders to respond to the COVID-19 pandemic. Winnebago County Executive Mark Harris discusses the challenges and pushbacks he's faced while navigating a local response to the virus.
July 10, 2020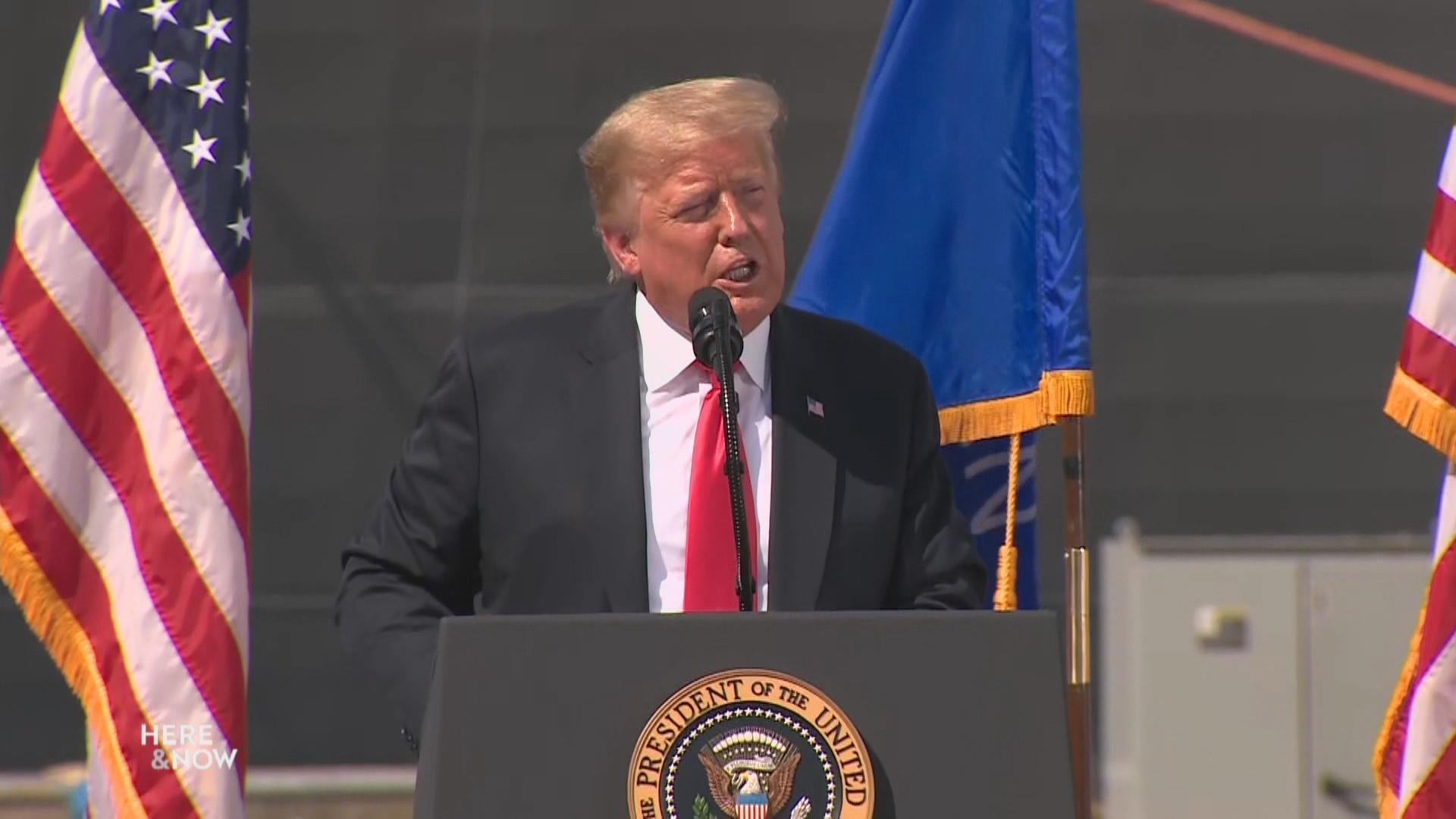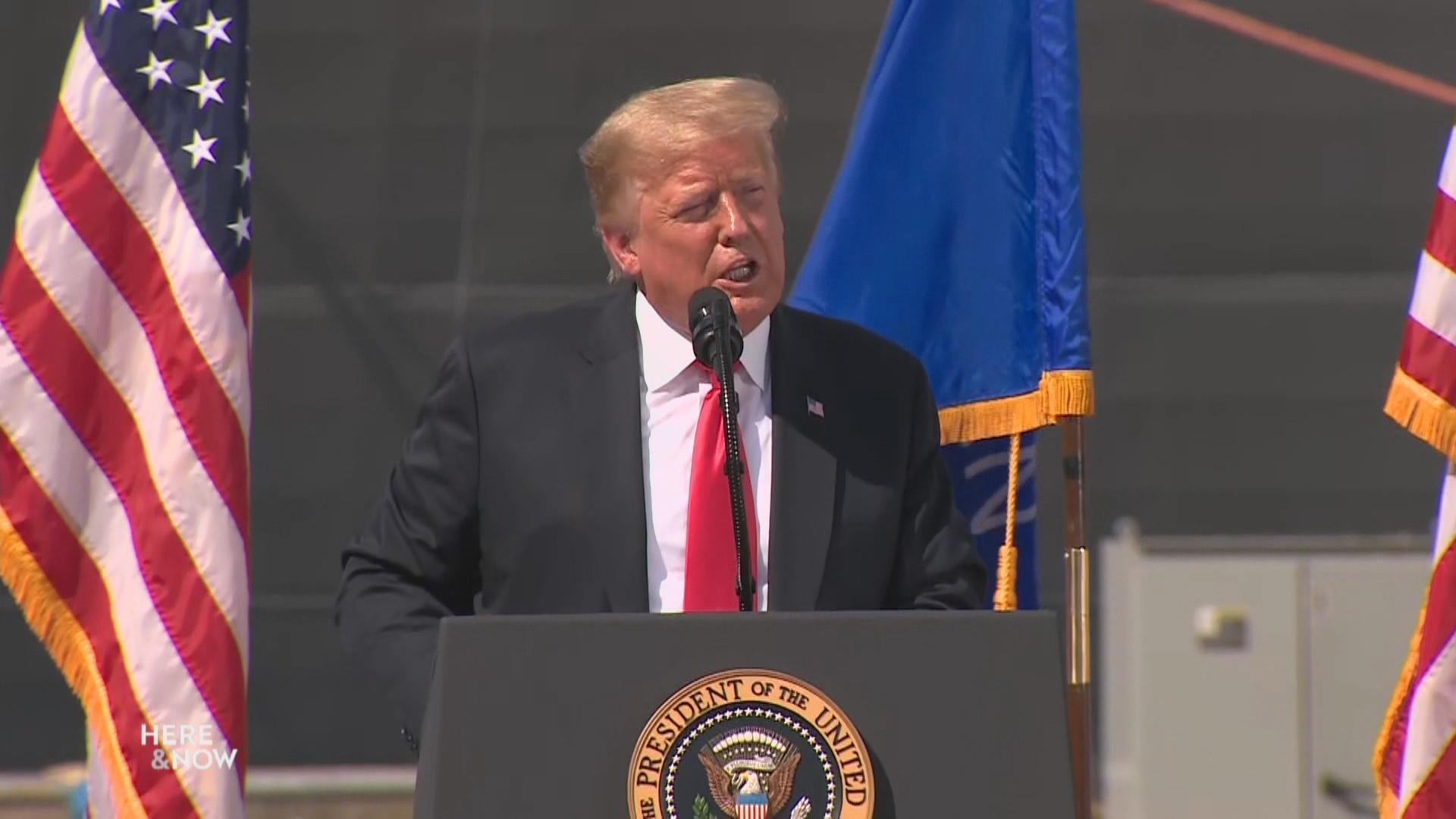 Trump Visits Marinette Marine Touting Naval Contract
President Donald Trump visited Fincantieri Marinette Marine on Thursday. He toured the shipyard in Marinette that was awarded a $5.5 billion Navy contract to build new frigates. The company is expected to invest more than $200 million and create 1,000 jobs at the shipyard as a result of that contract.
June 26, 2020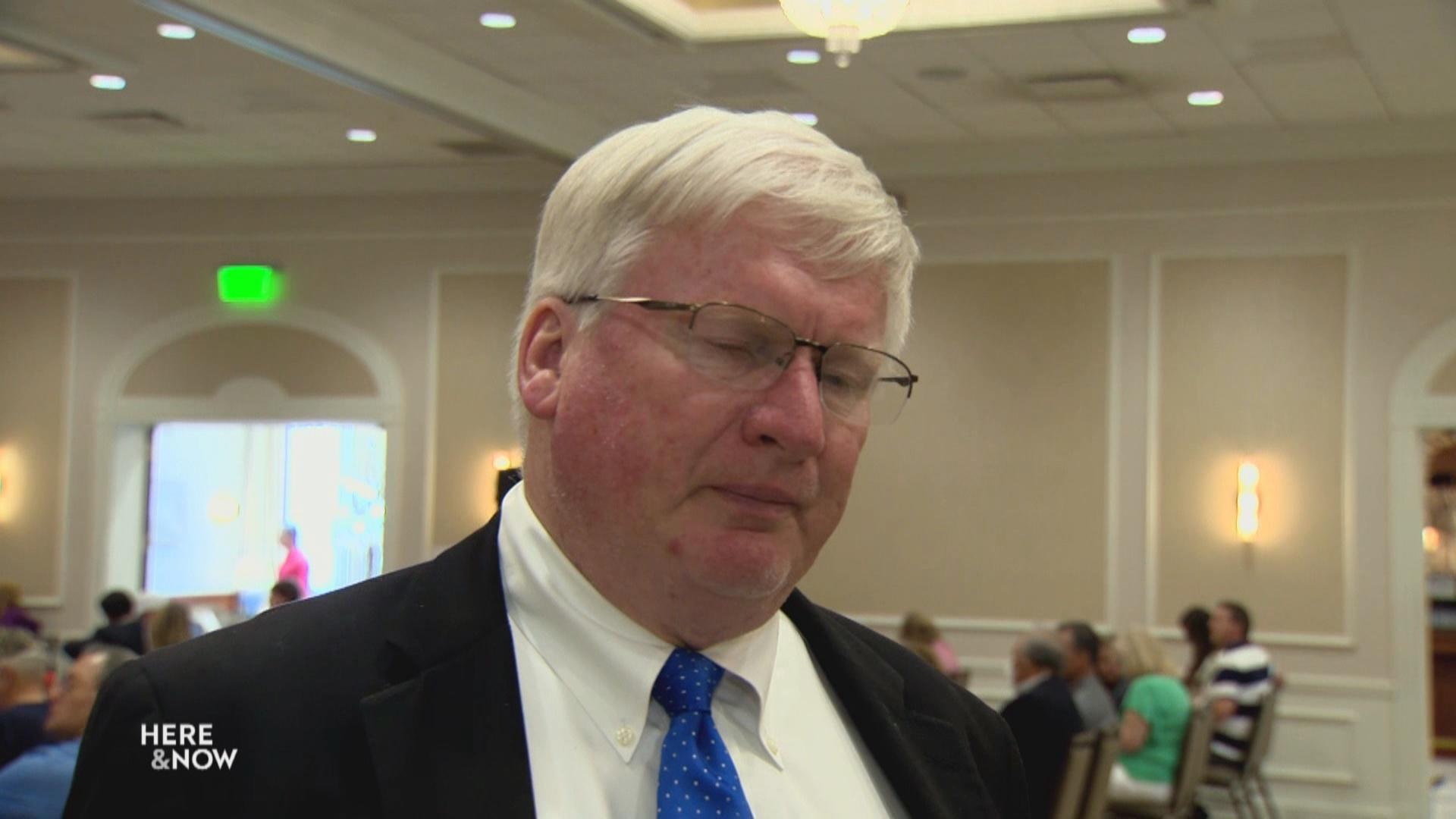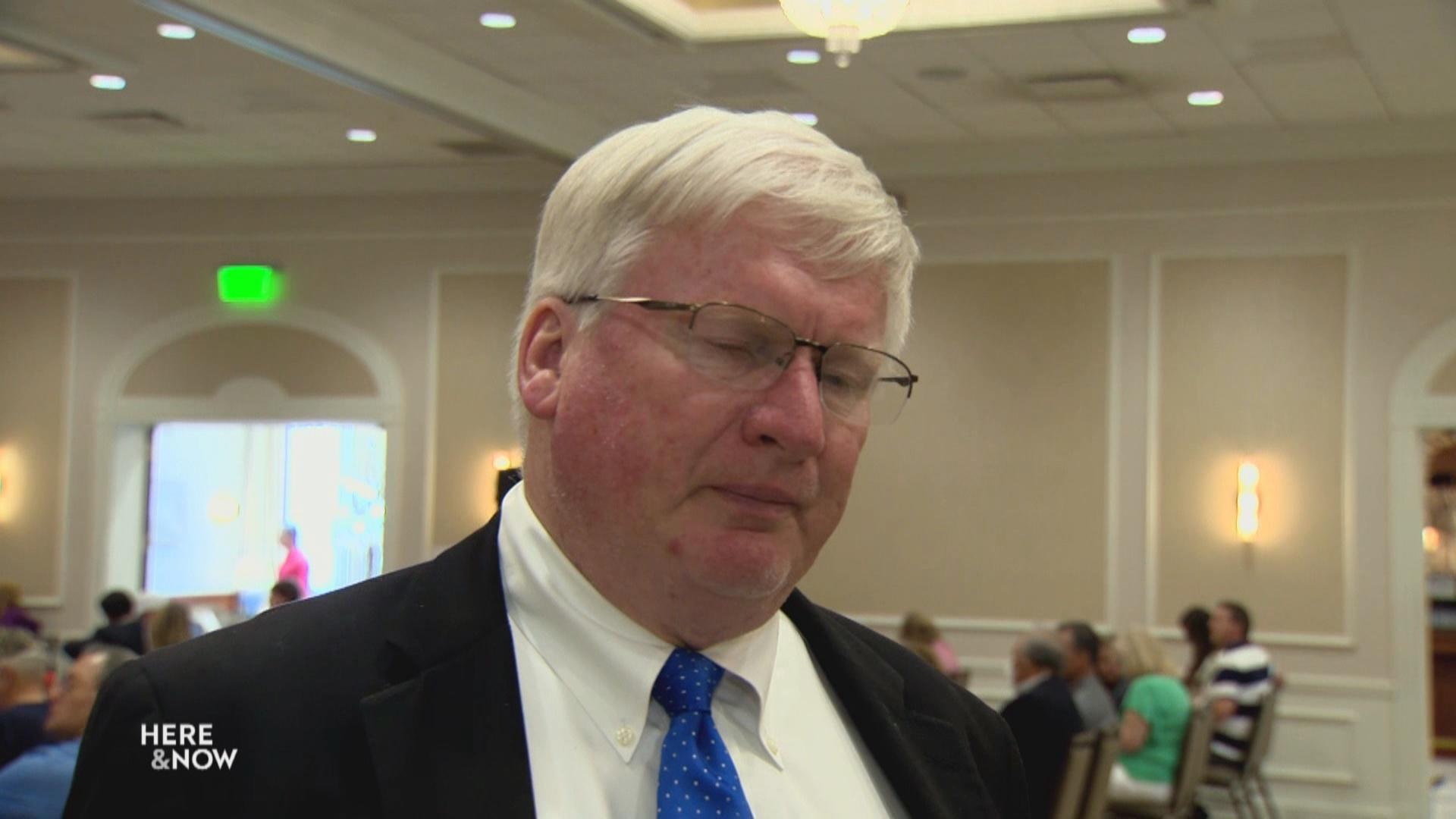 Congressman Grothman on Police Reforms
Republican Congressman Glenn Grothman (District 6) discusses police reforms measures making their way through Congress and how he feels Democratic policies go too far.
June 26, 2020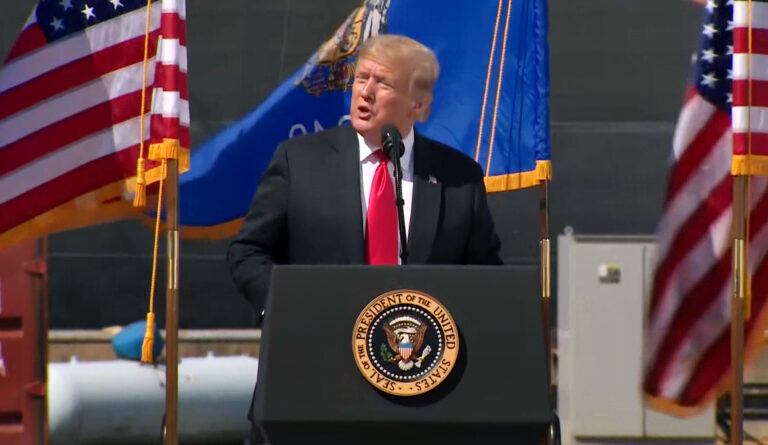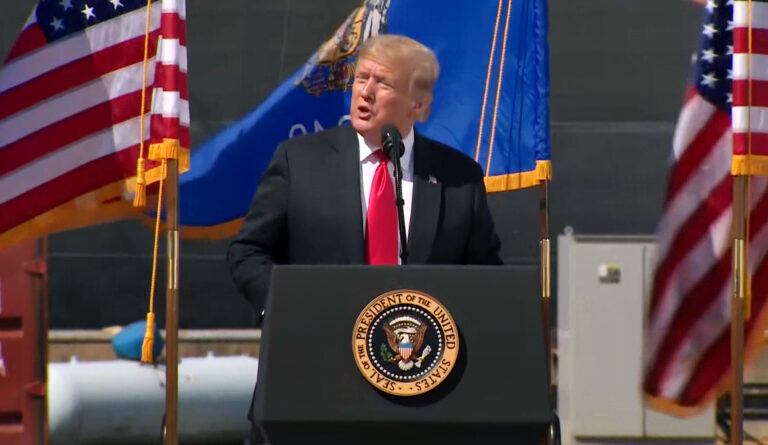 Trump Campaign Doubles Down on Wisconsin
Many national election observers describe Wisconsin as a tipping-point state, meaning whomever wins this state will likely win enough electoral votes to win the presidency.
June 26, 2020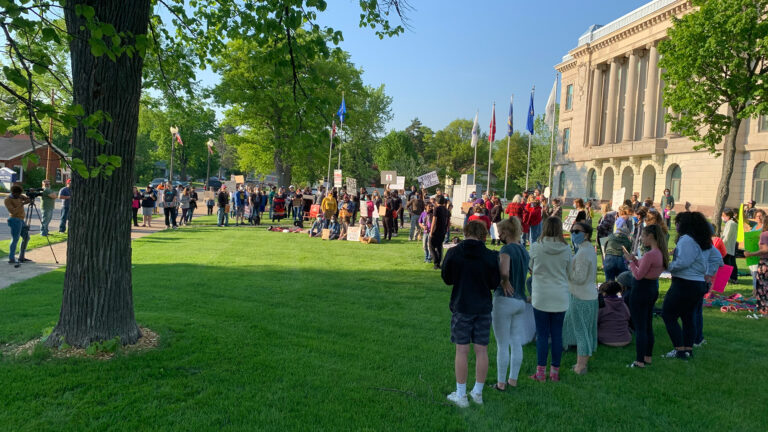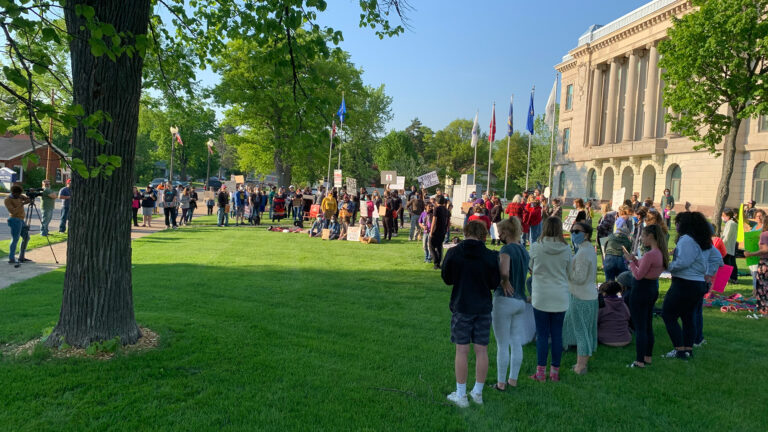 Protests Take Root in the Northwoods
It's not only Wisconsin's bigger cities seeing demonstrations in the wake of George Floyd's death.
June 4, 2020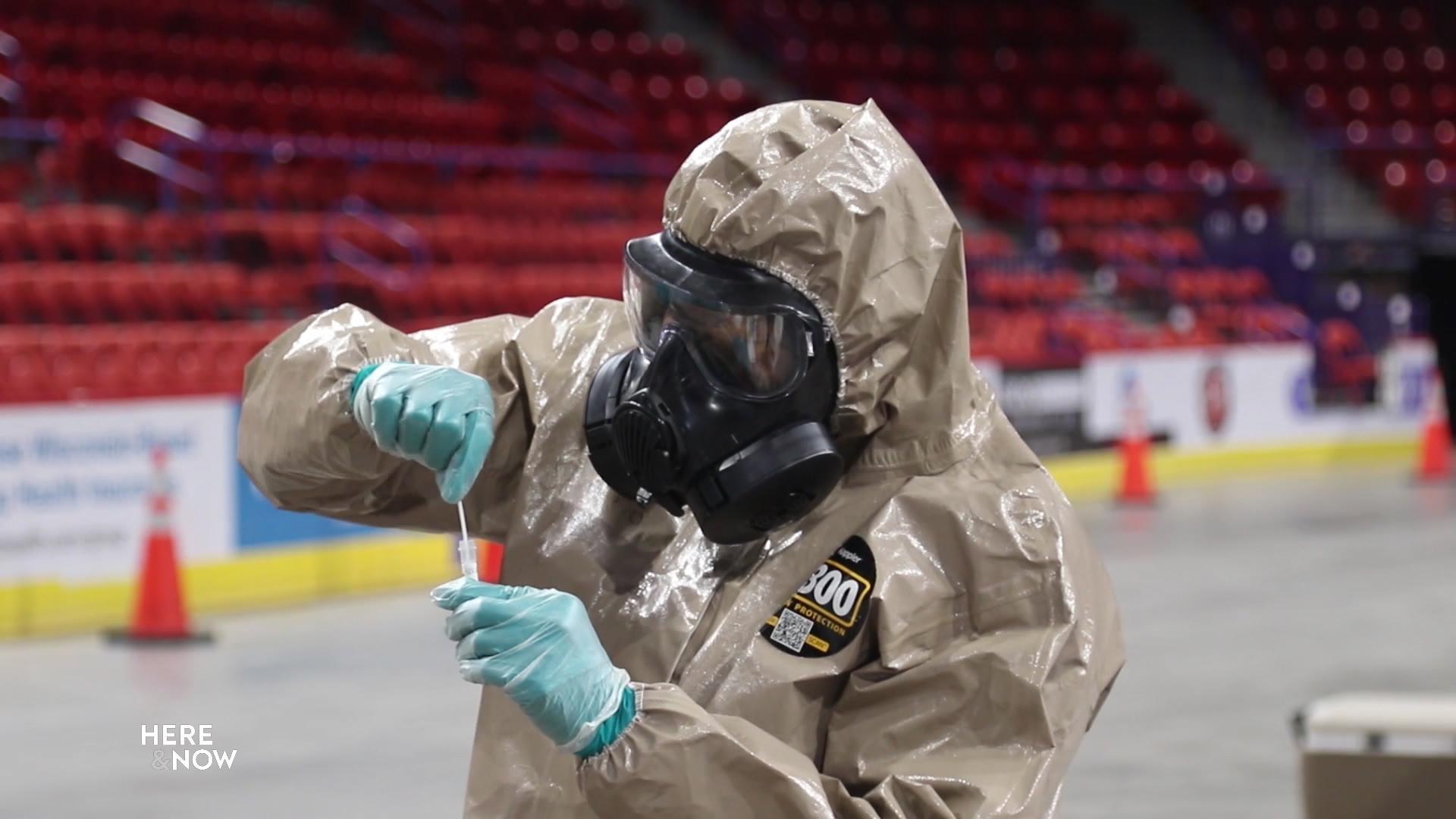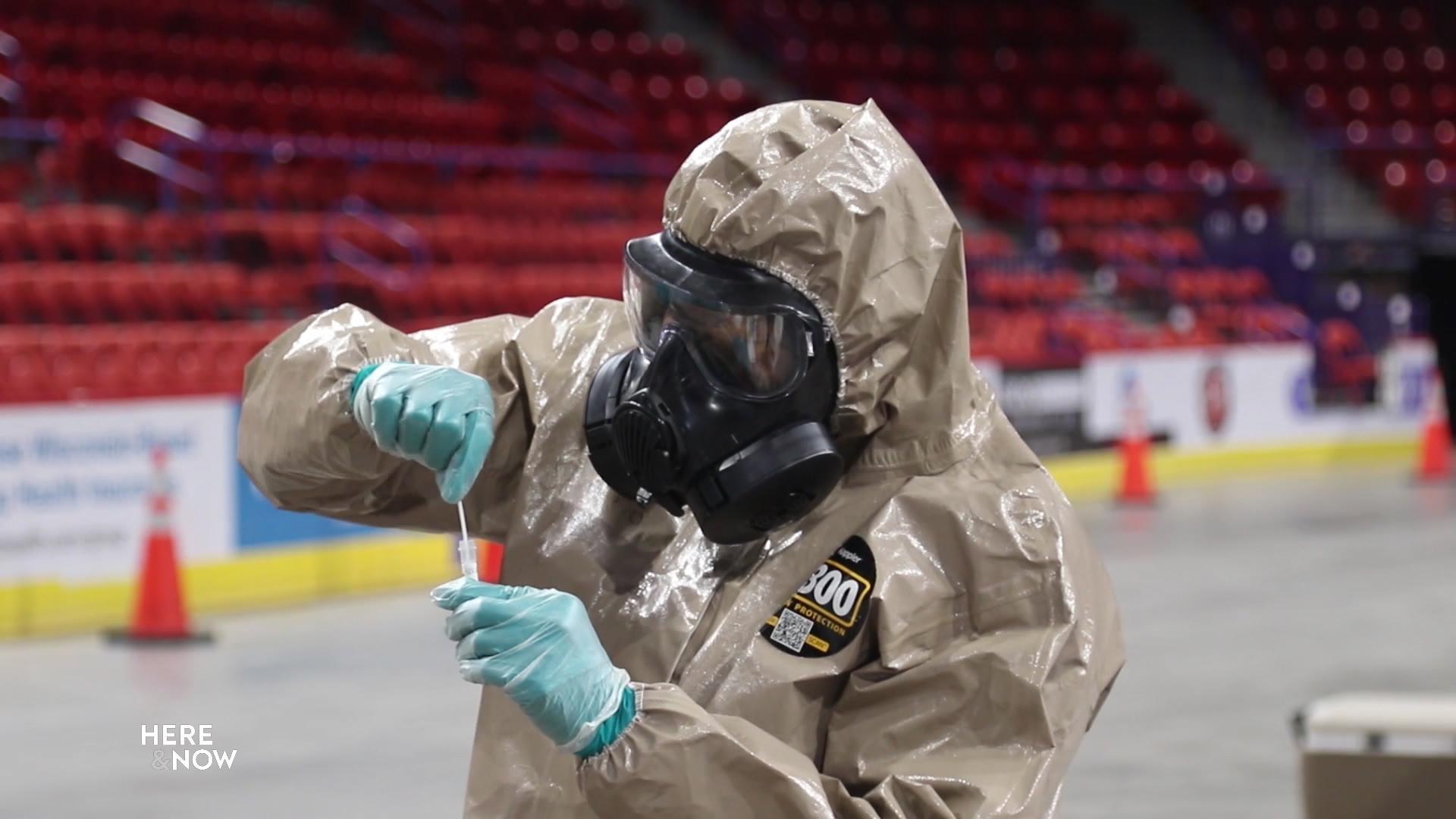 Community-based Testing Sites in Green Bay, Madison
Despite the State Supreme Court ruling this week, work on the front lines continues. The number of people able to get tested for COVID-19 is on the rise. More than 20 Wisconsin counties are benefiting from the increased testing at community-based sites. 1600 members of the National Guard are now serving in direct support of the state's coronavirus response.
May 15, 2020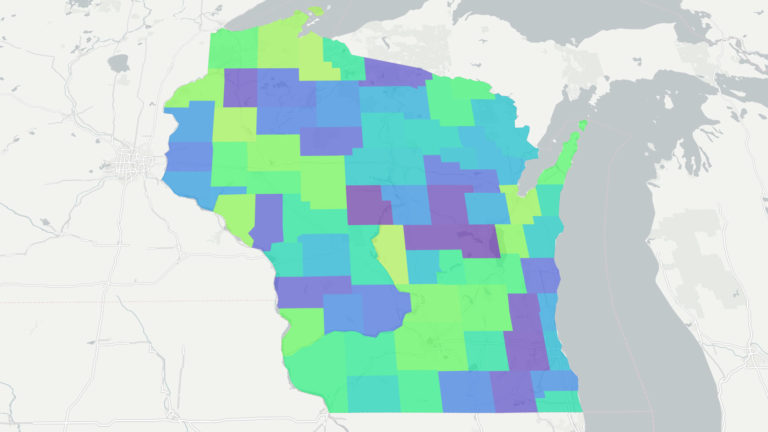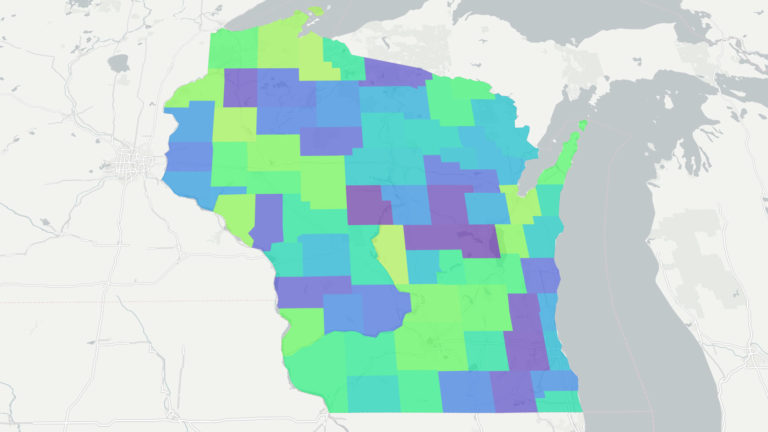 Counties Rescind Orders over Legal Concern from Supreme Court Ruling
The Supreme Court order striking down the state's "Safer at Home" order has caused confusion among counties that issued their own stay-at-home orders. Now counties are rescinding their orders in fear of legal retribution.
May 15, 2020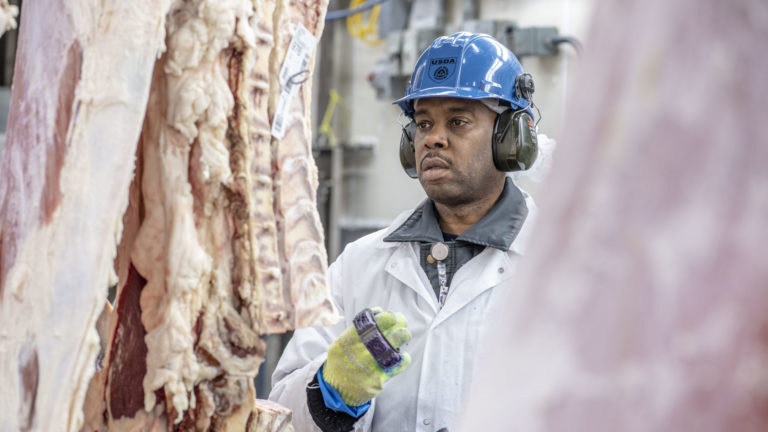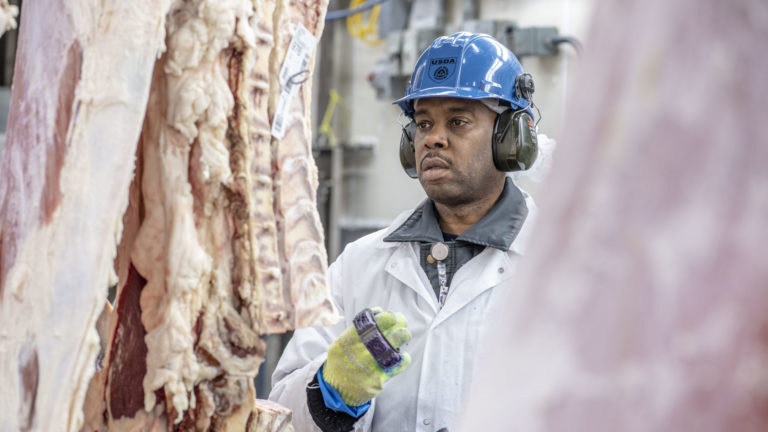 USDA Urges Meat Plants to Stay Open while Safety Concerns Remain
USDA Sec. Sonny Perdue says meat processing plants should remain open or reopen soon, but advocates say plants are not following CDC recommendations.
May 6, 2020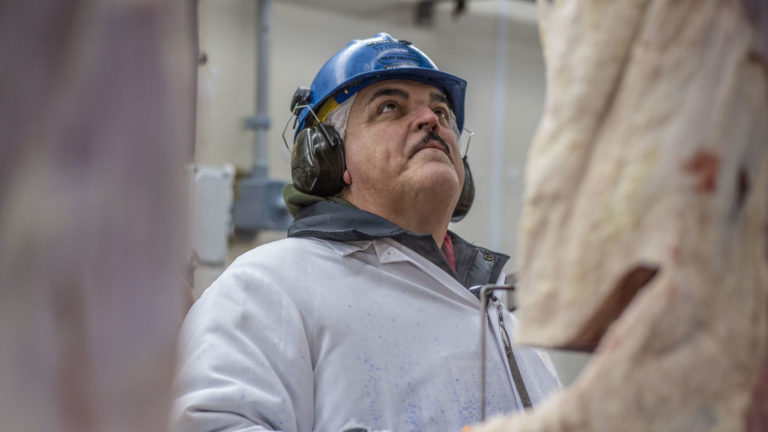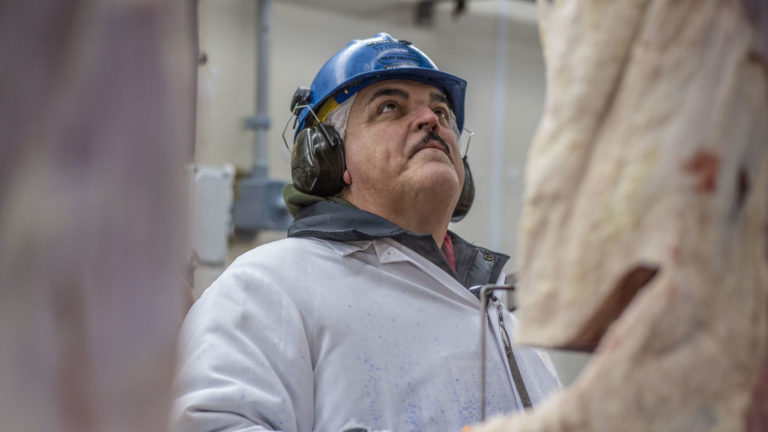 Testing and Tracing to Help Combat Brown County Outbreak
Thousands of test kits from the state help officials track the spread of the disease among outbreaks in three meatpacking plants, as the president encourages meatpacking plants to stay open as essential businesses.
April 28, 2020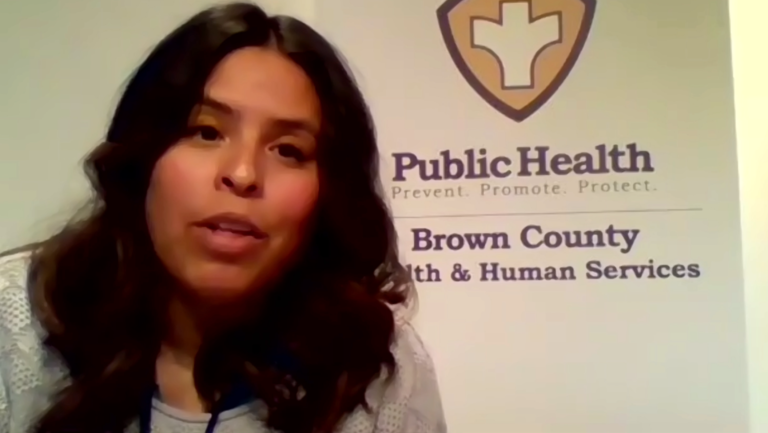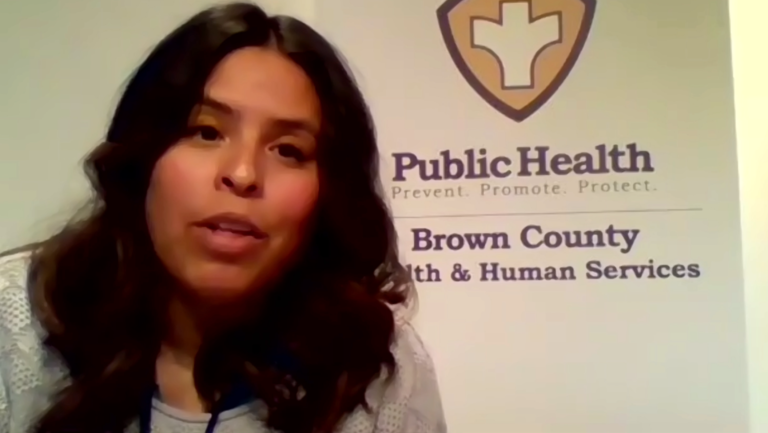 Brown County Officials Grapple with COVID-19 Spike
Meatpacking plants are essential parts of food infrastructure, especially during a pandemic, but a recent outbreak of COVID-19 in Brown County facilities is causing a full-court press to ensure workers and the community are safe.
April 27, 2020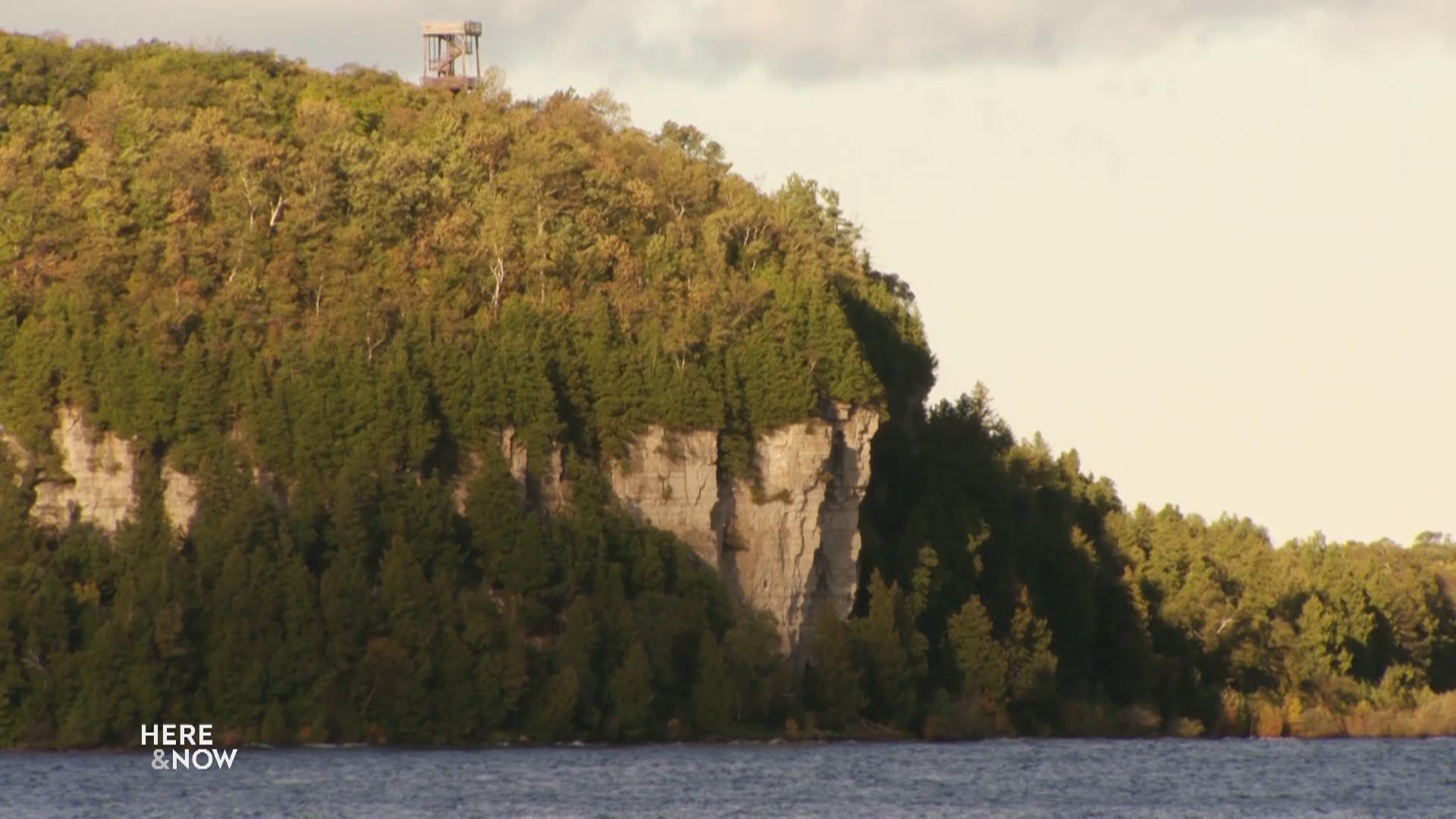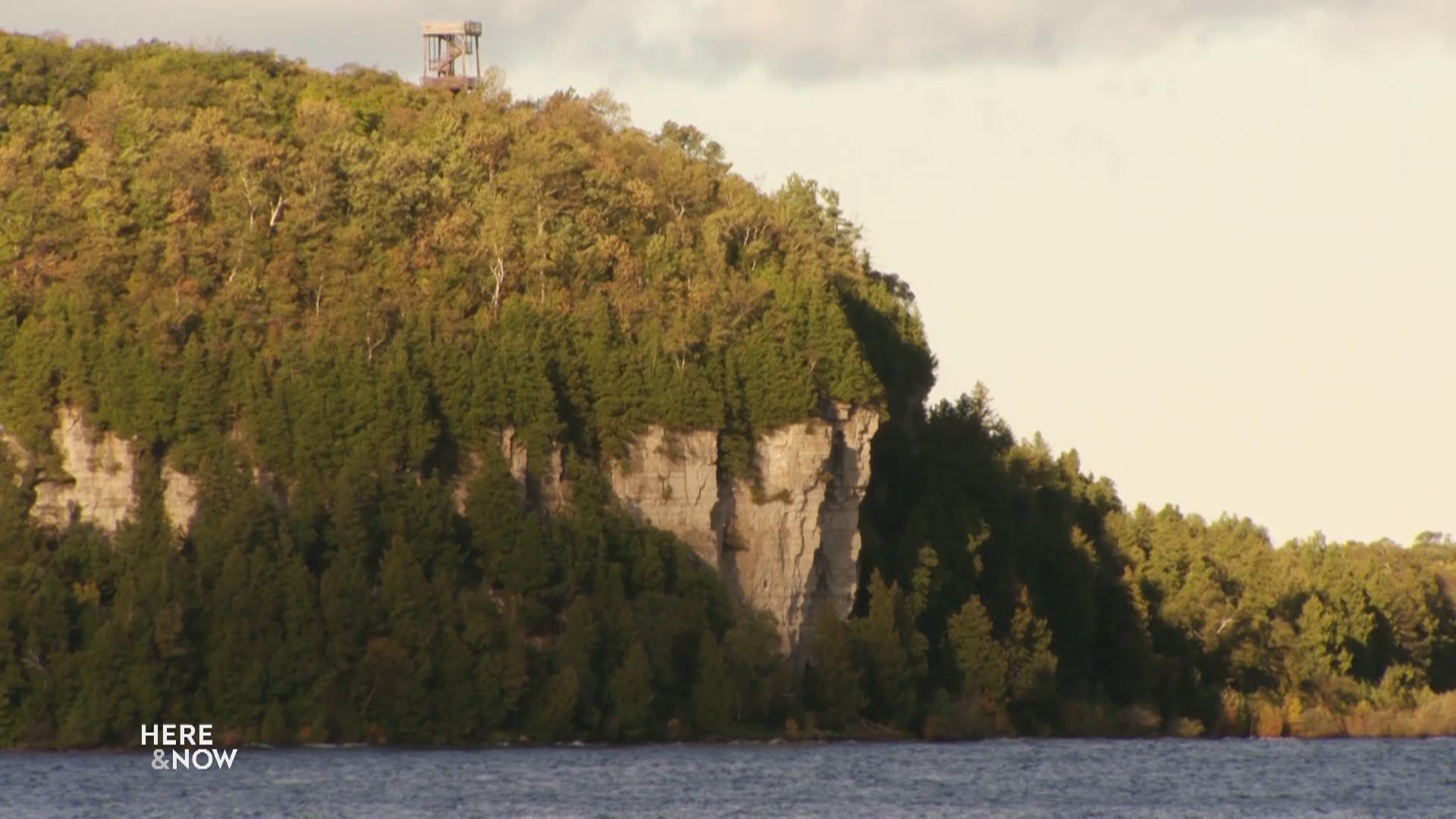 Wisconsin Tourism Copes with COVID-19 Challenges
A report on COVID-19 in Door County and the healthcare impact of people arriving at tourist destinations during the pandemic. "I never thought in my wildest dreams I would ask people not to come to Door County," said Door County Board Chair Dave Lienau.
April 17, 2020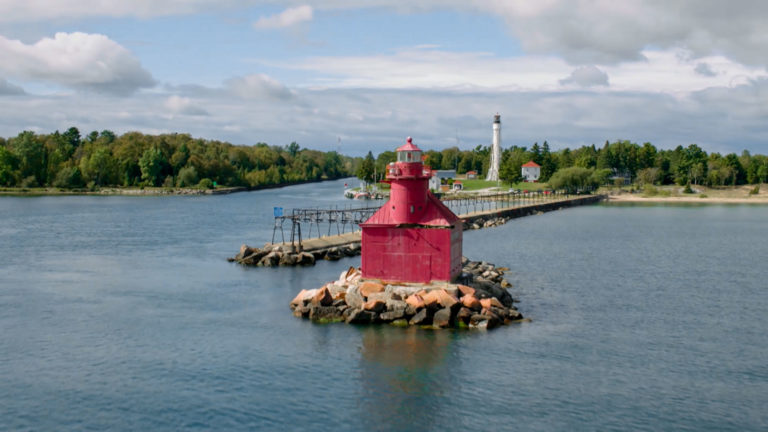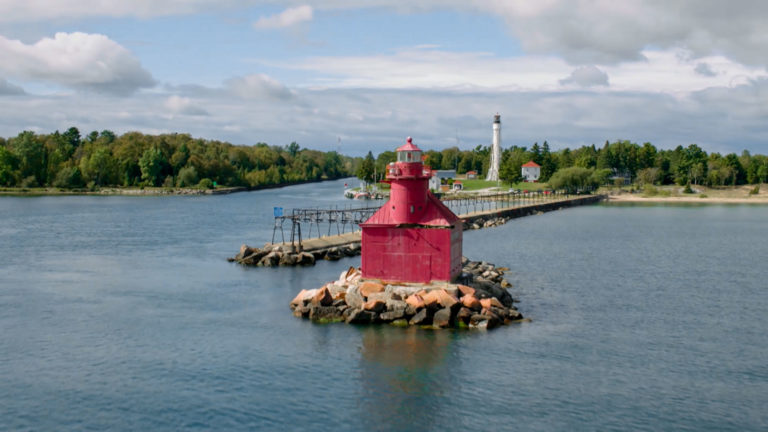 Door County Grapples with Safety and Lost Revenue During Pandemic
Door County residents wish Wisconsinites could visit, but urge them to stay home during the public health crisis.
April 17, 2020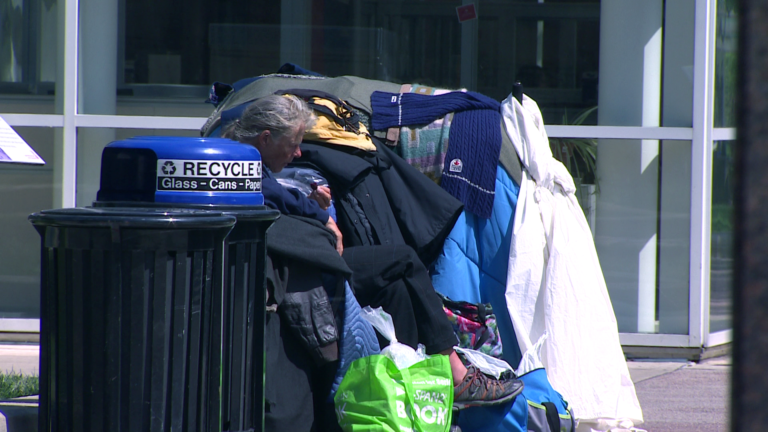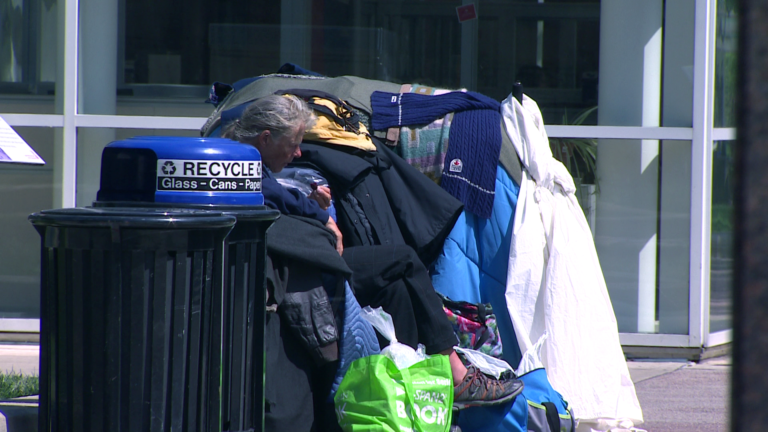 Wisconsin Bands Together to Address Homelessness and COVID-19
Advocacy groups in Wisconsin work to help the homeless amid the COVID-19 pandemic.
April 11, 2020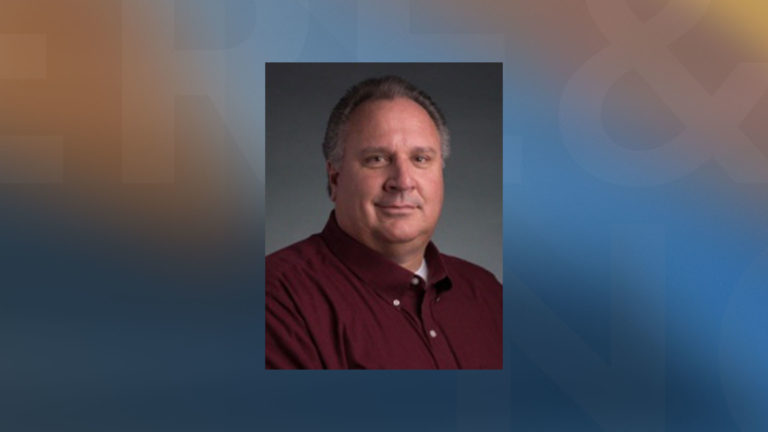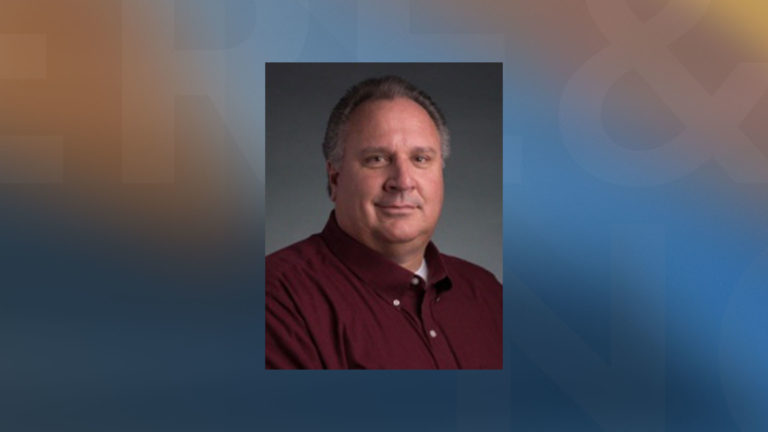 Fond du Lac Man One of State's First COVID-19 Deaths
Dale Witkowski of Fond du Lac County developed the disease after an Egyptian River Cruise.
March 21, 2020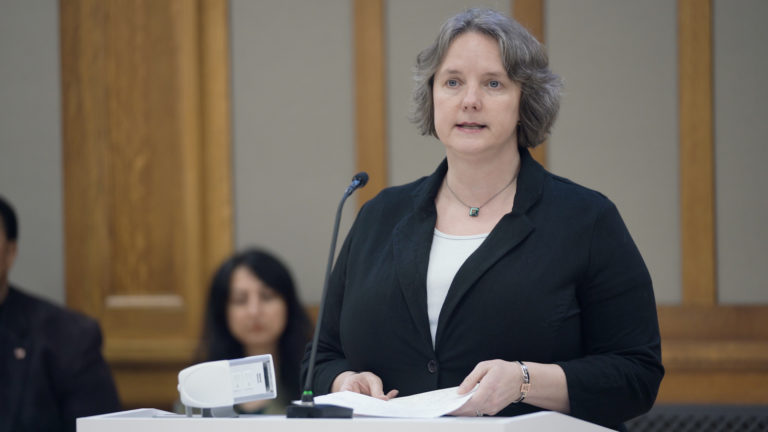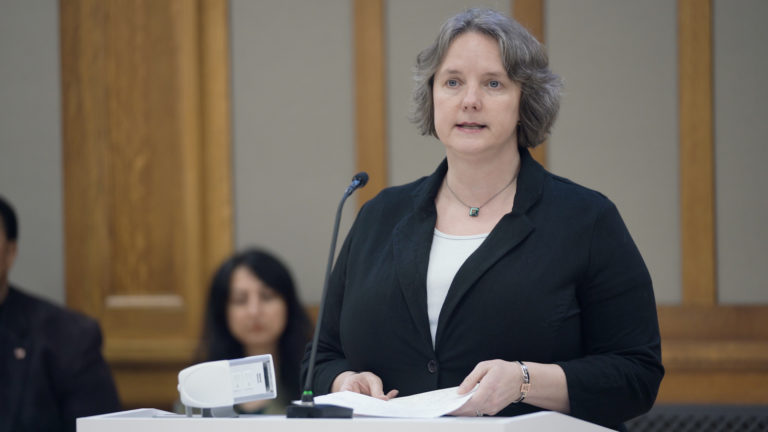 New Dane County Restrictions, Fond du Lac Numbers, Voting in Milwaukee
With new state numbers, Wisconsin has 33 confirmed cases of novel coronavirus. In response, Dane County announces new restrictions on public gatherings.
March 15, 2020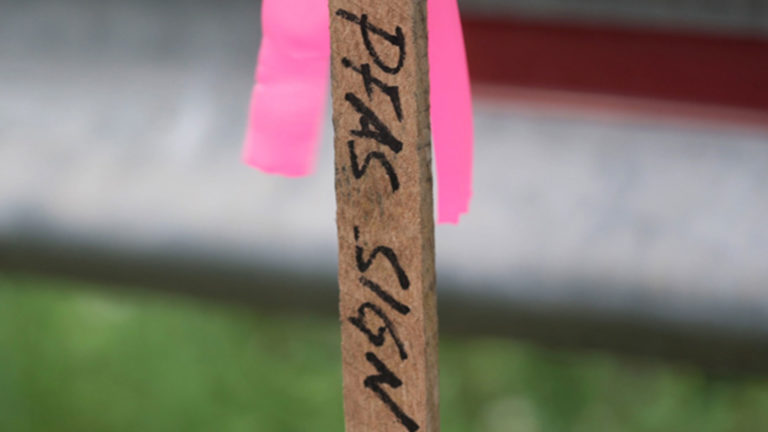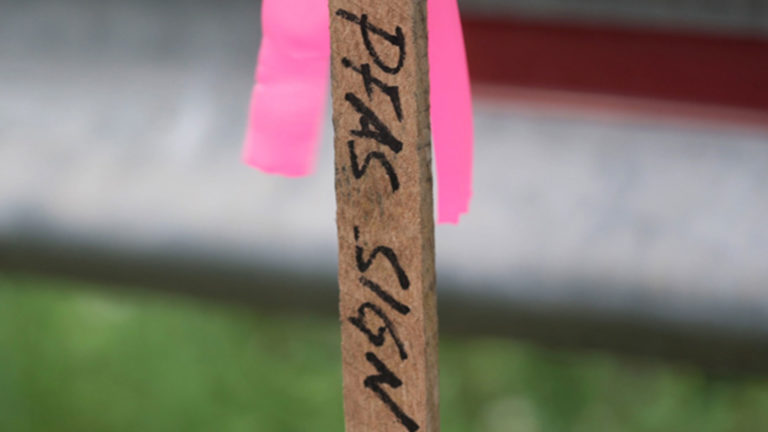 Assembly Makes Last-Minute Move on PFAS
At the end of the session, Assembly Republicans added new legislation to address contamination by so-called 'forever chemicals' PFAS. The amendment to an existing bill creates new testing standards, but must clear the Senate before heading to Evers's desk.
February 21, 2020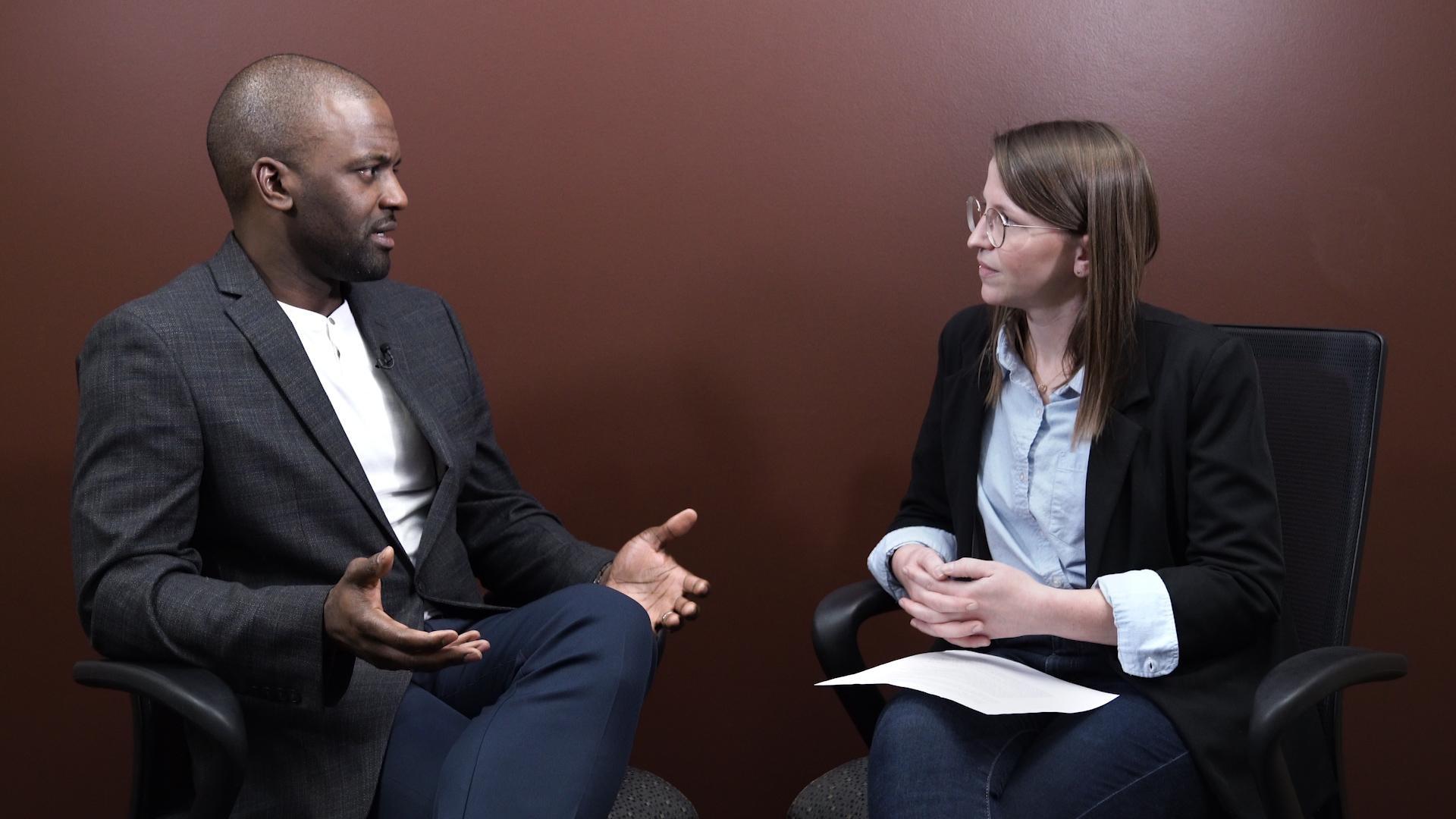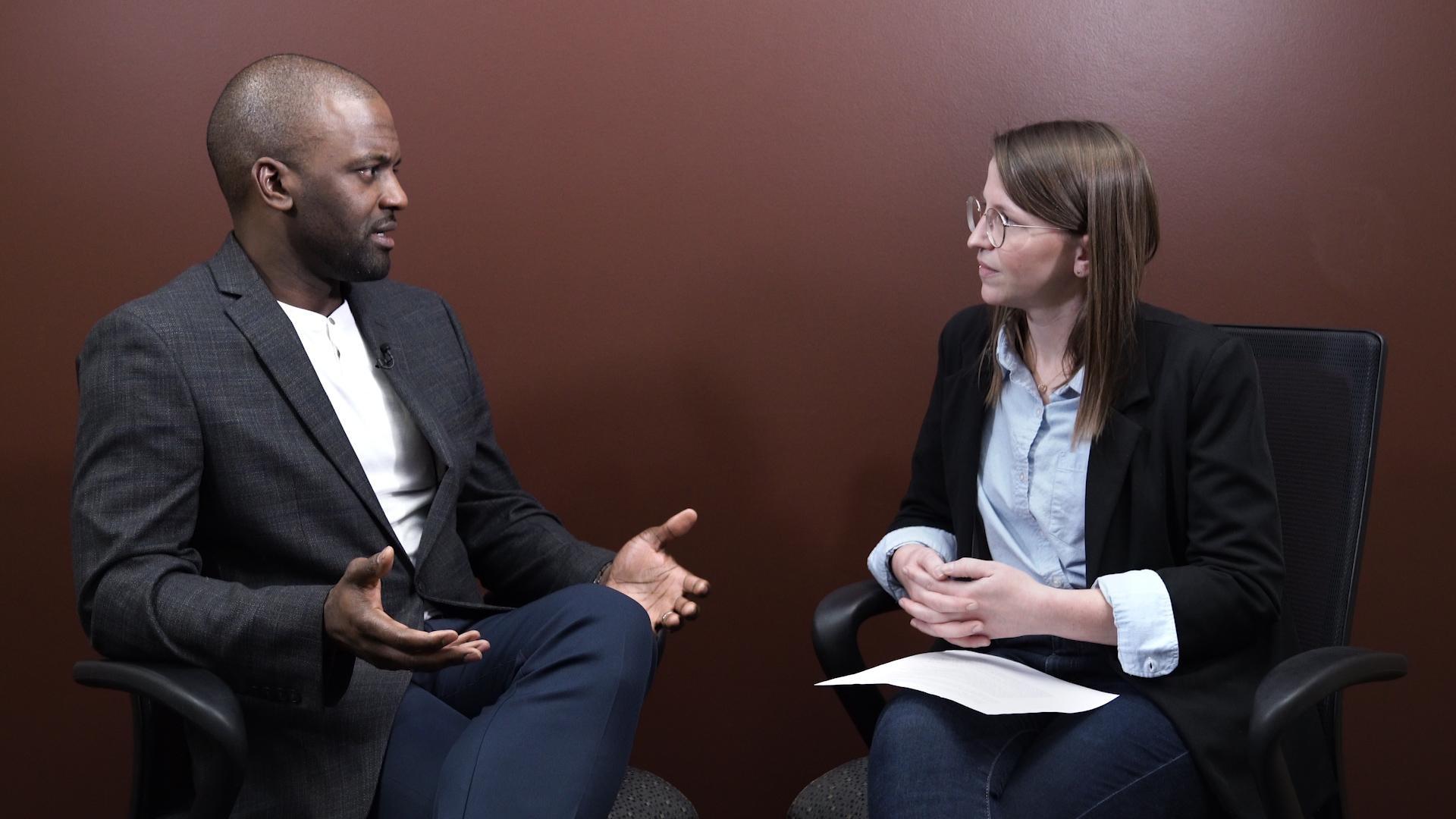 Noon Wednesday: Success and Shortcomings in Green Bay Equity
The non-white population in Green Bay is projected to double or triple by 2040. Mohammed Bey, director of diversity and inclusion at Northeast Wisconsin Technical College, discusses what diversity and equity looks like in the greater Green Bay area and how the event will examine the community's "successes and shortcomings."
January 15, 2020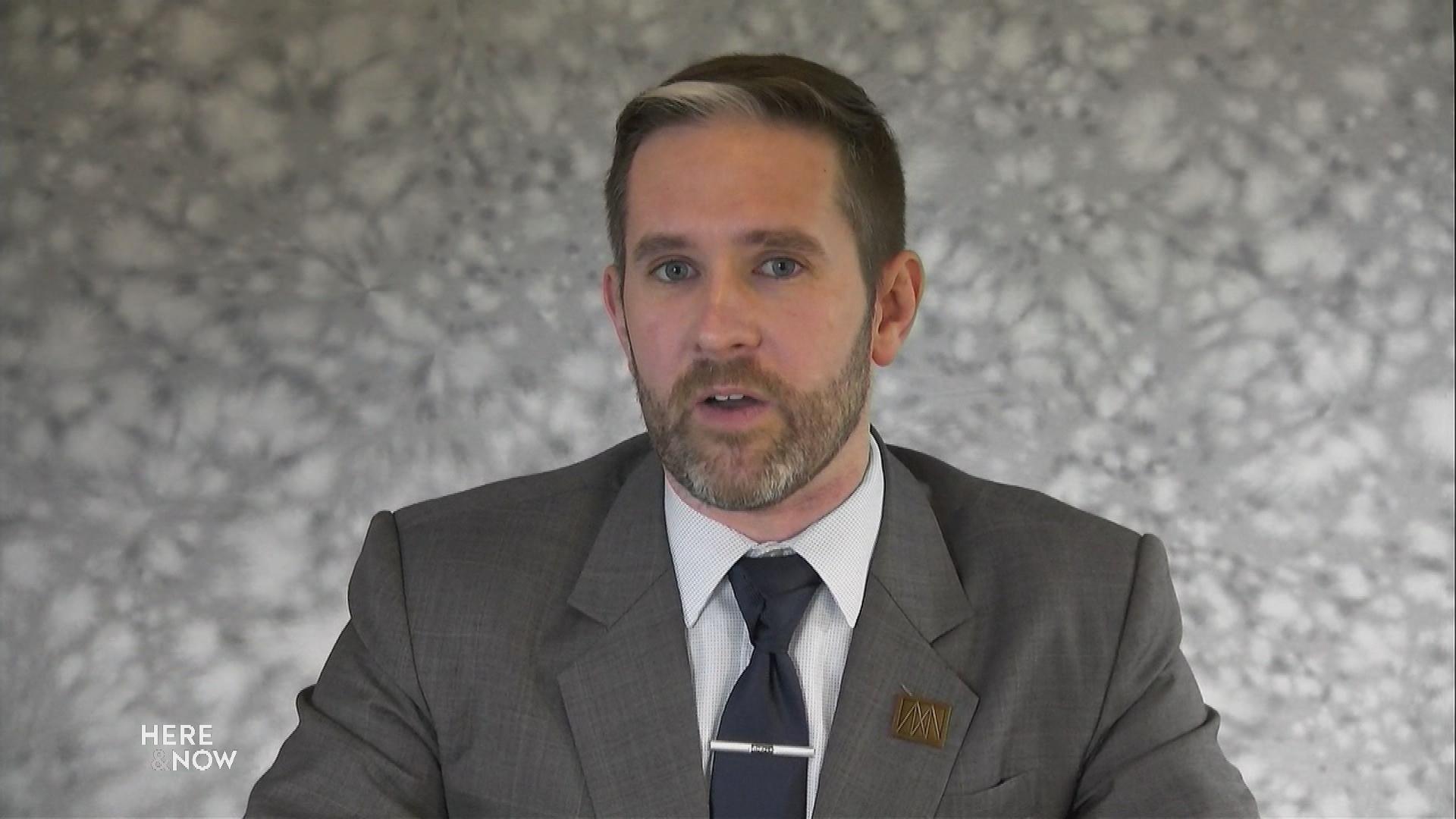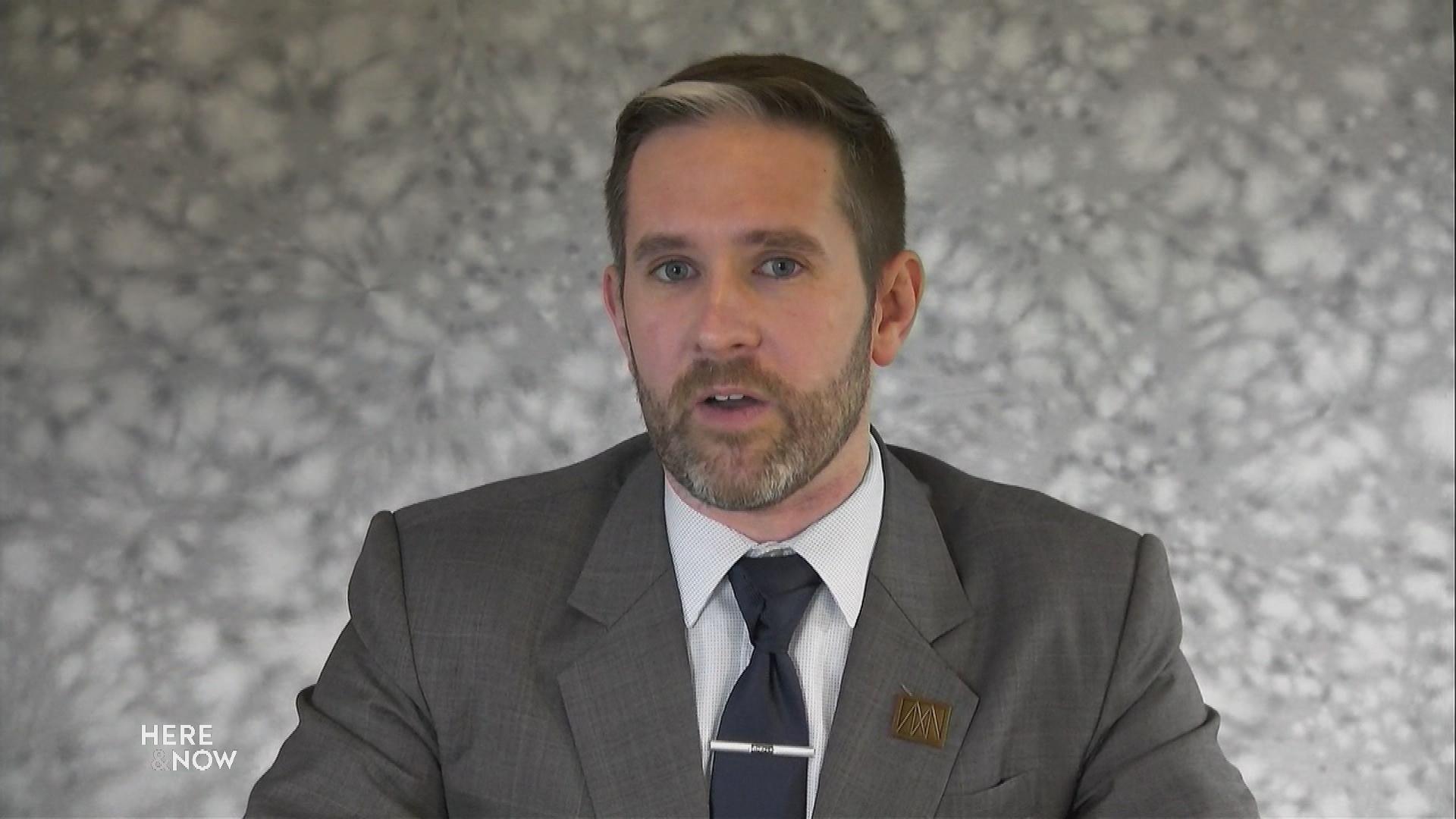 New Study Says Foxconn Could Depress the State Economy
According to a new special study by economists at George Mason University in Virginia, Foxconn could depress the state economic activity by tens of billions of dollars over the next 15 years. Michael Farren, a George Mason University researcher, talks about the new study and the economic risks that it reveals.
December 4, 2019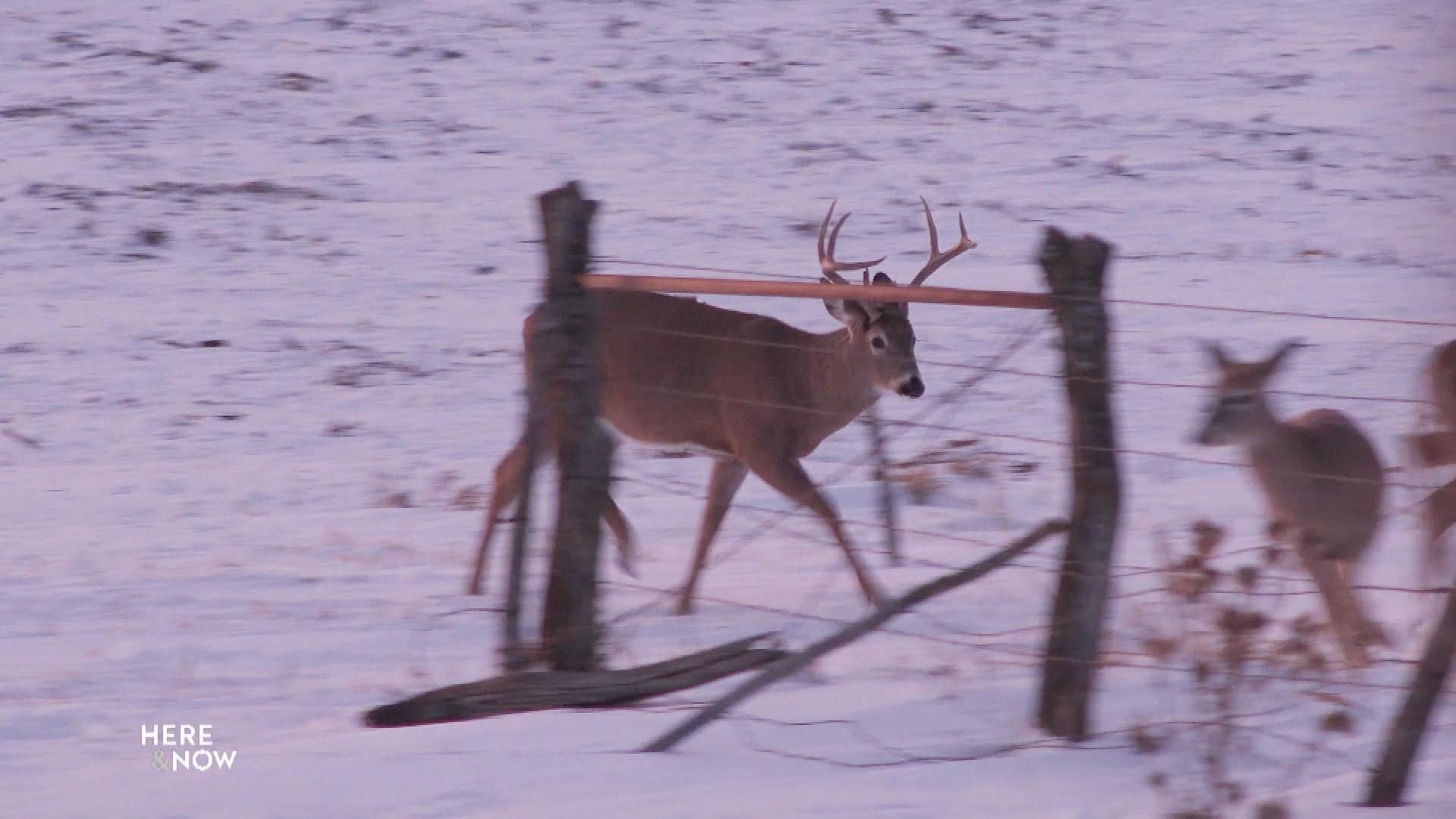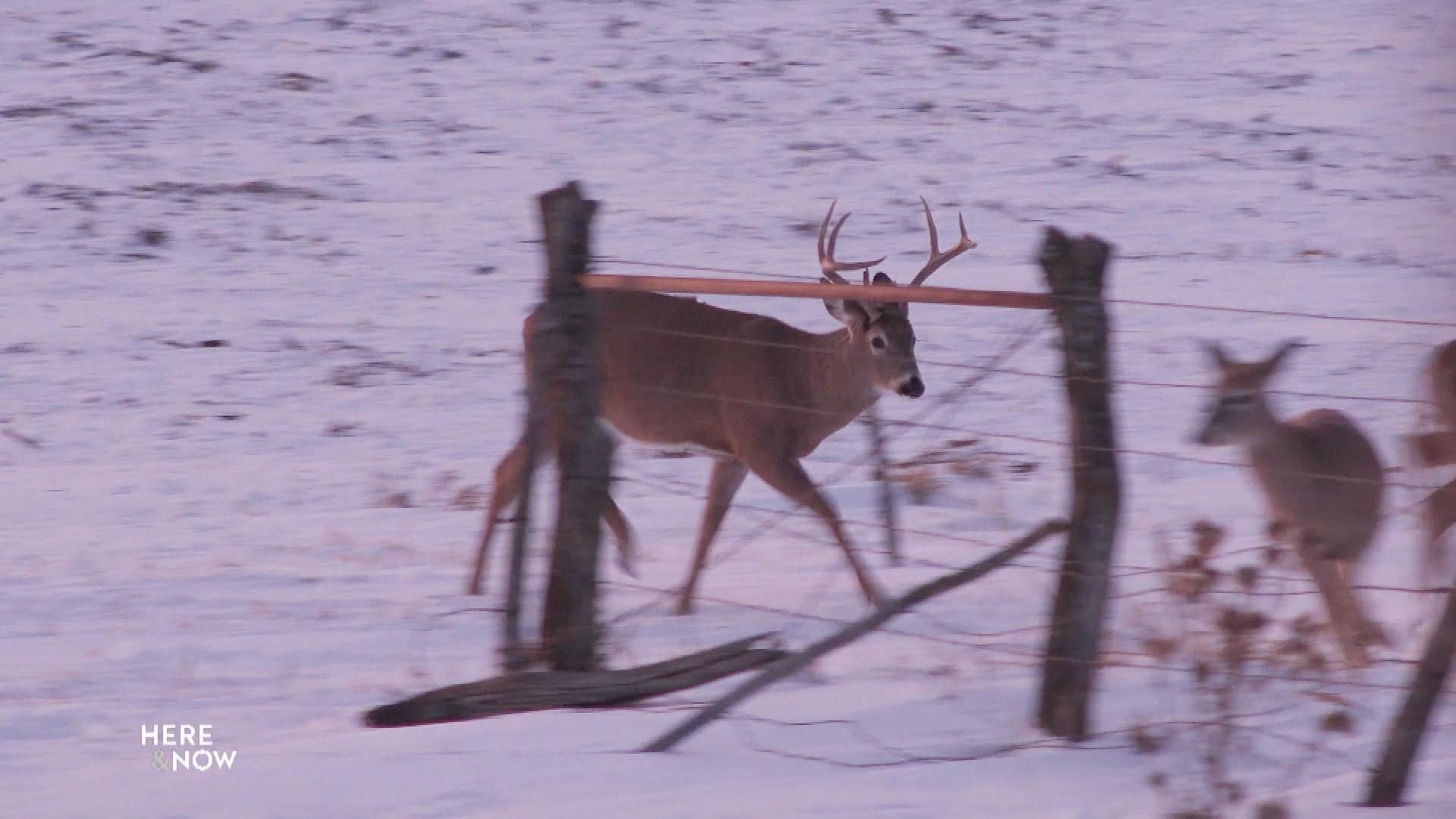 Wisconsin Hunters on Chronic Wasting Disease
A look at Marquette poll numbers on the spread of Chronic Wasting Disease in the state. Four hunters explain differing reasons why some get their deer tested for CWD and the overwhelming reason why most do not. The poll shows that of the people who have heard of CWD, 64% feel it represents a threat to the future of deer hunting in Wisconsin.
November 22, 2019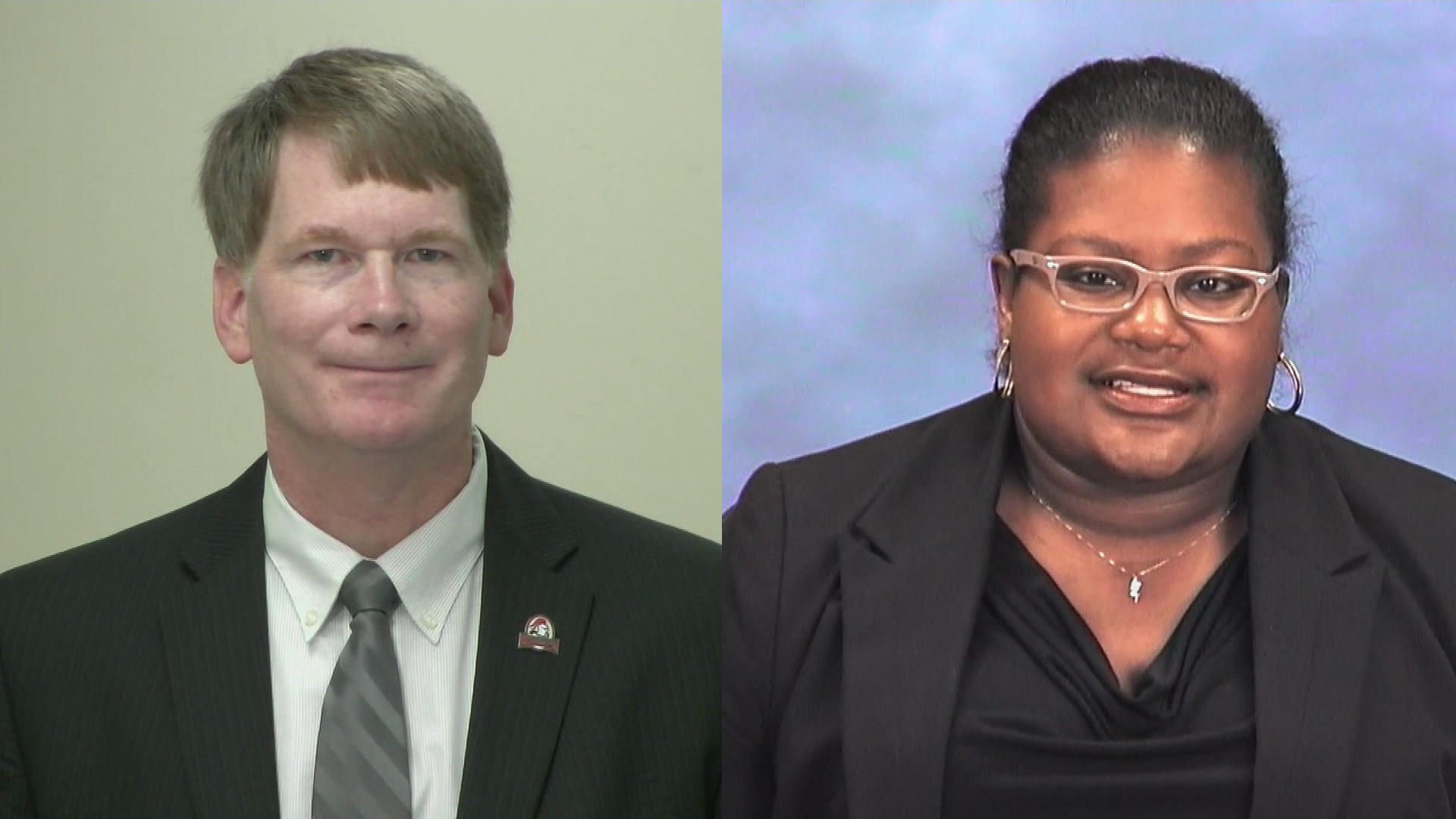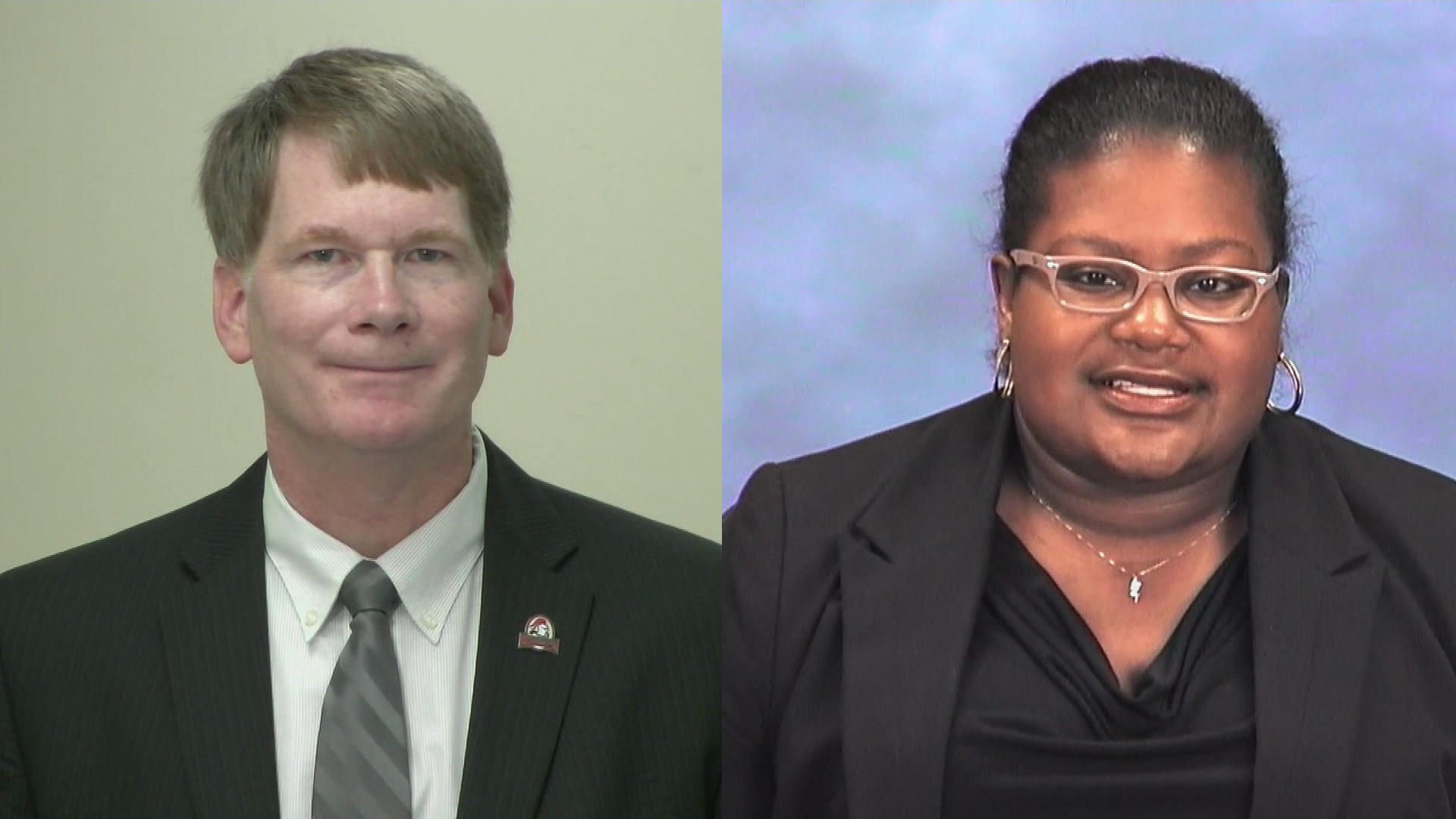 State Legislators Discuss Decline in Statewide Test Scores
The Republican Chair of the Assembly Education Committee, State Rep. Jeremy Thiesfeldt and Democratic Committee Member Rep. LaKeshia Myers address the declining school test score results. The 2018-2019 statewide test score results show a decline in student performance overall. Scores from tests such as the ACT also show that the achievement gap between Black and white students persists.
September 20, 2019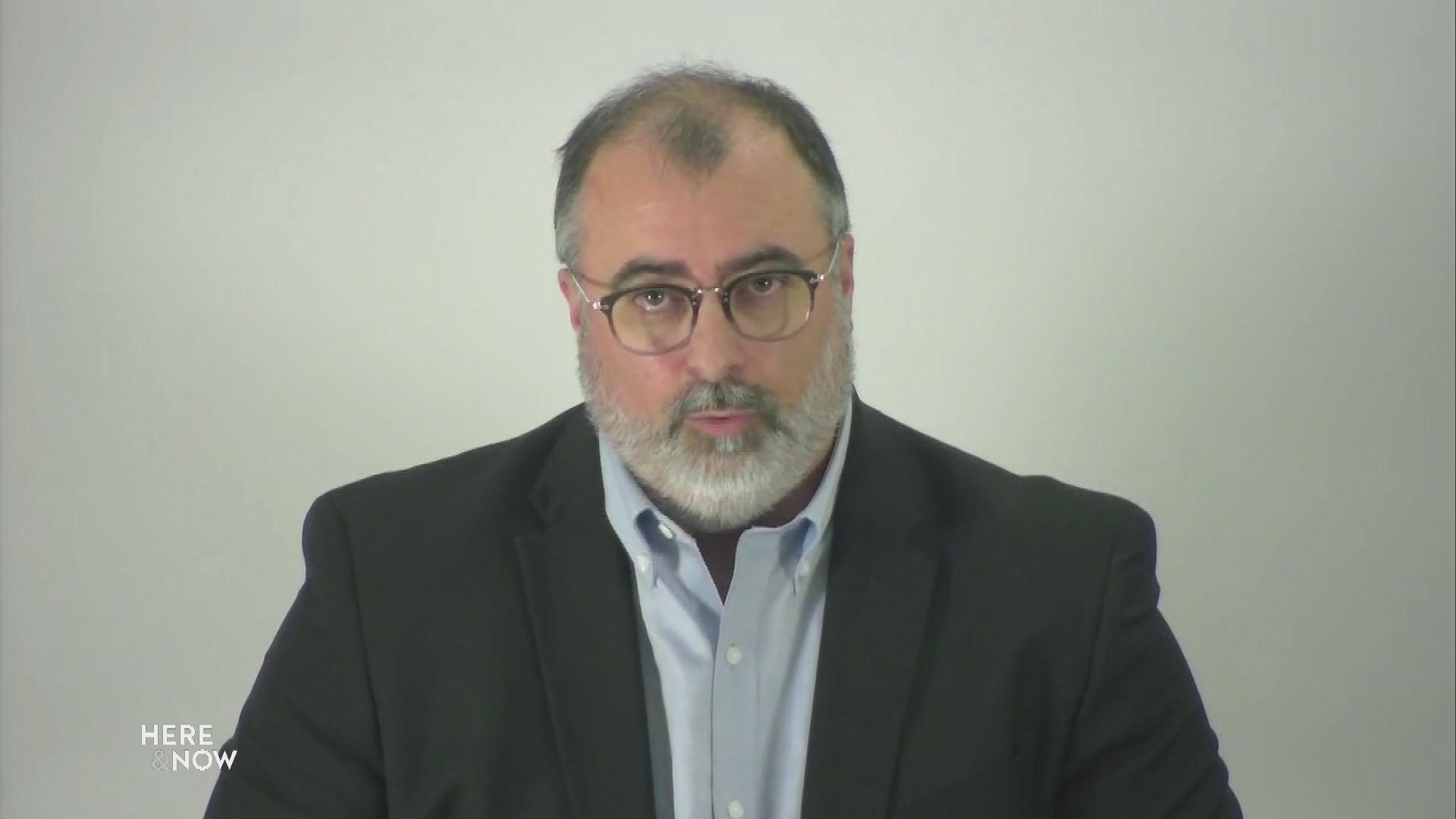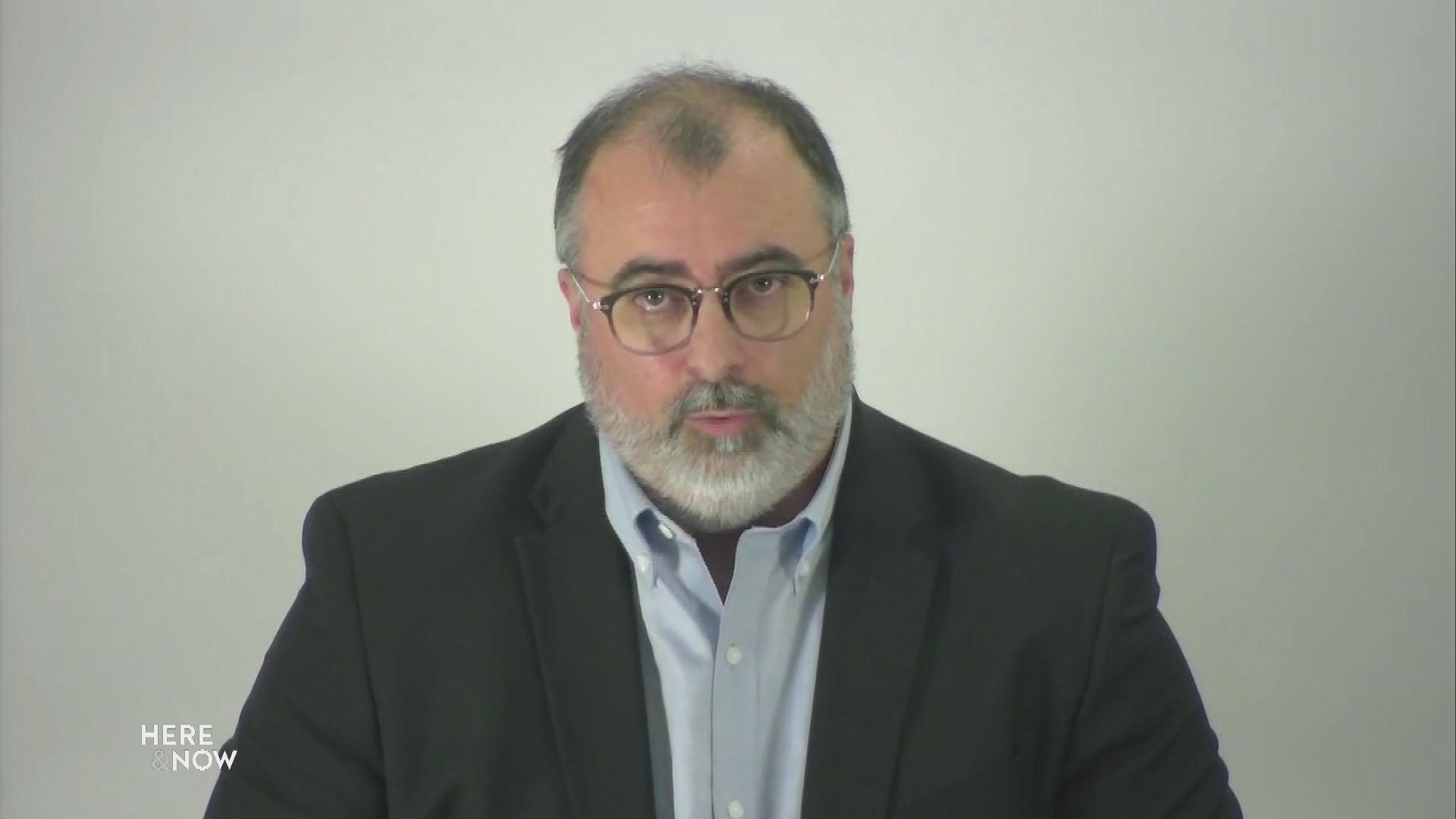 New Ways to Help Those with History of Trauma
The push to fund more trauma-informed programming in the state continues in Wisconsin. Here & Now shares children's stories from the new documentary "Not Enough Apologies," and CEO of the Fox Valley Boys and Girls Club Greg Lempke-Rochon discusses his efforts to bring trauma-informed programming to his community.
May 17, 2019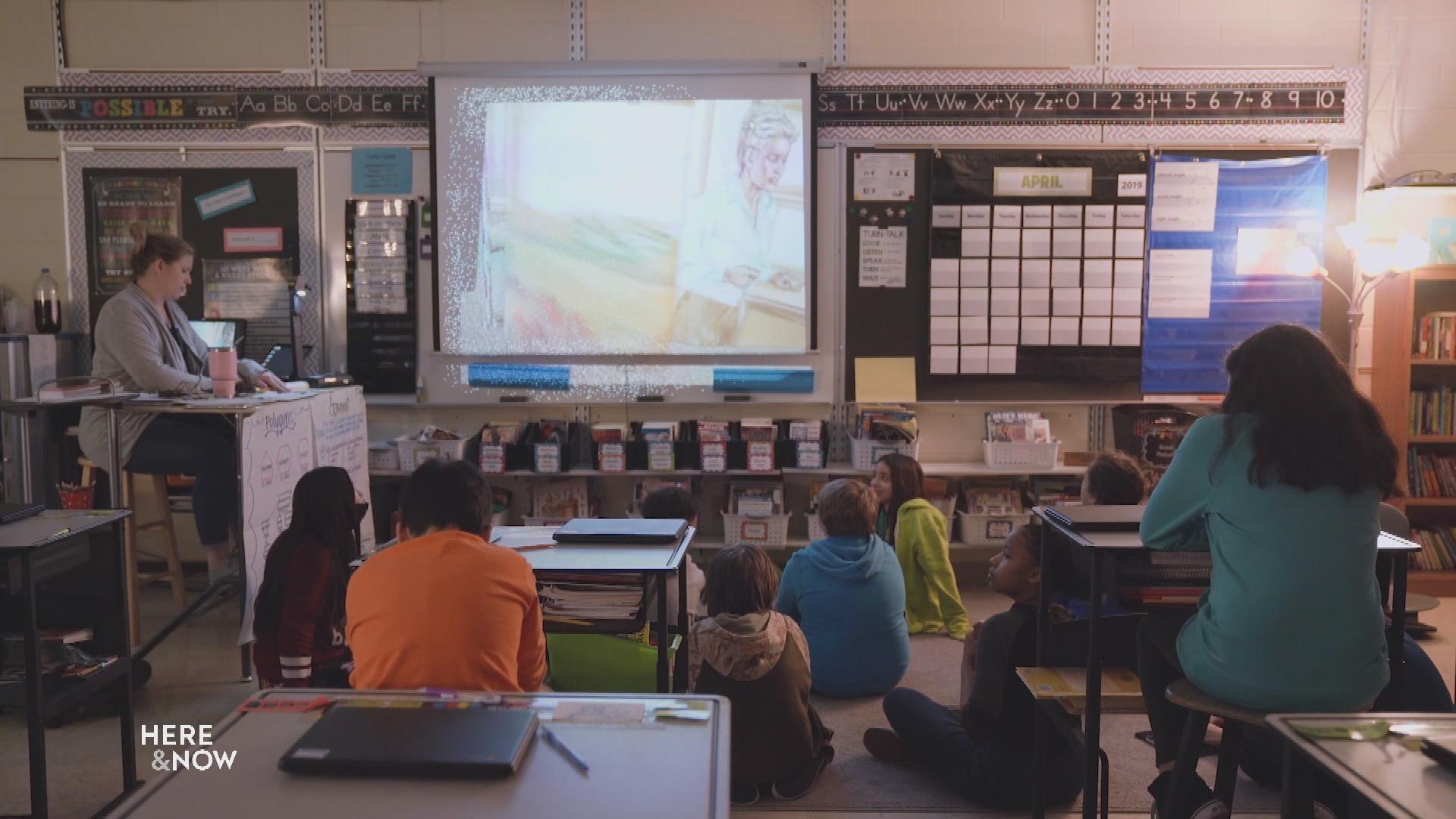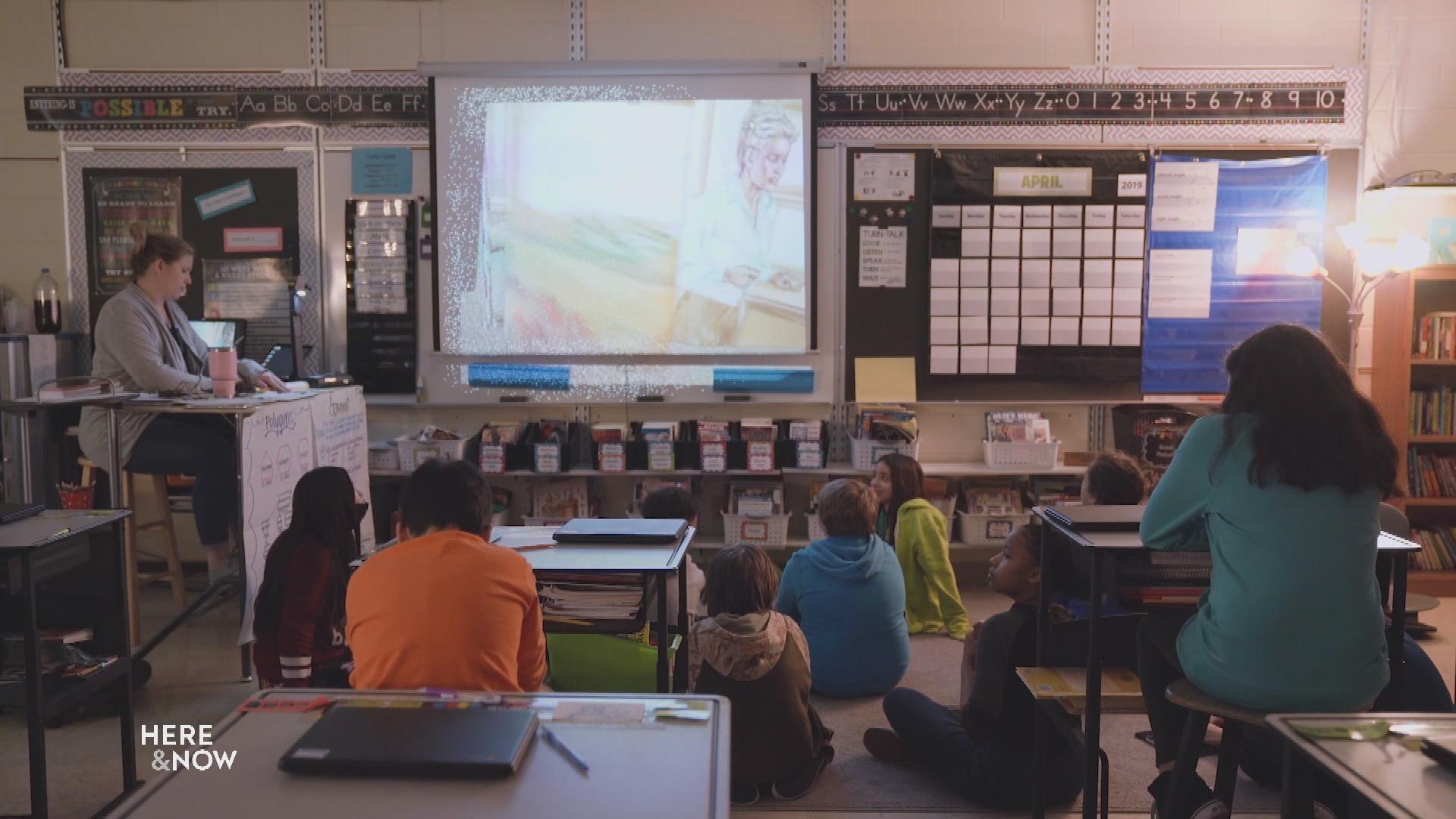 State Budget: English Language Learners
Here & Now's Marisa Wojcik reports on provisions to fund English Language Learner programs in Wisconsin, seeing how they would impact schools in Green Bay and Abbotsford.
April 12, 2019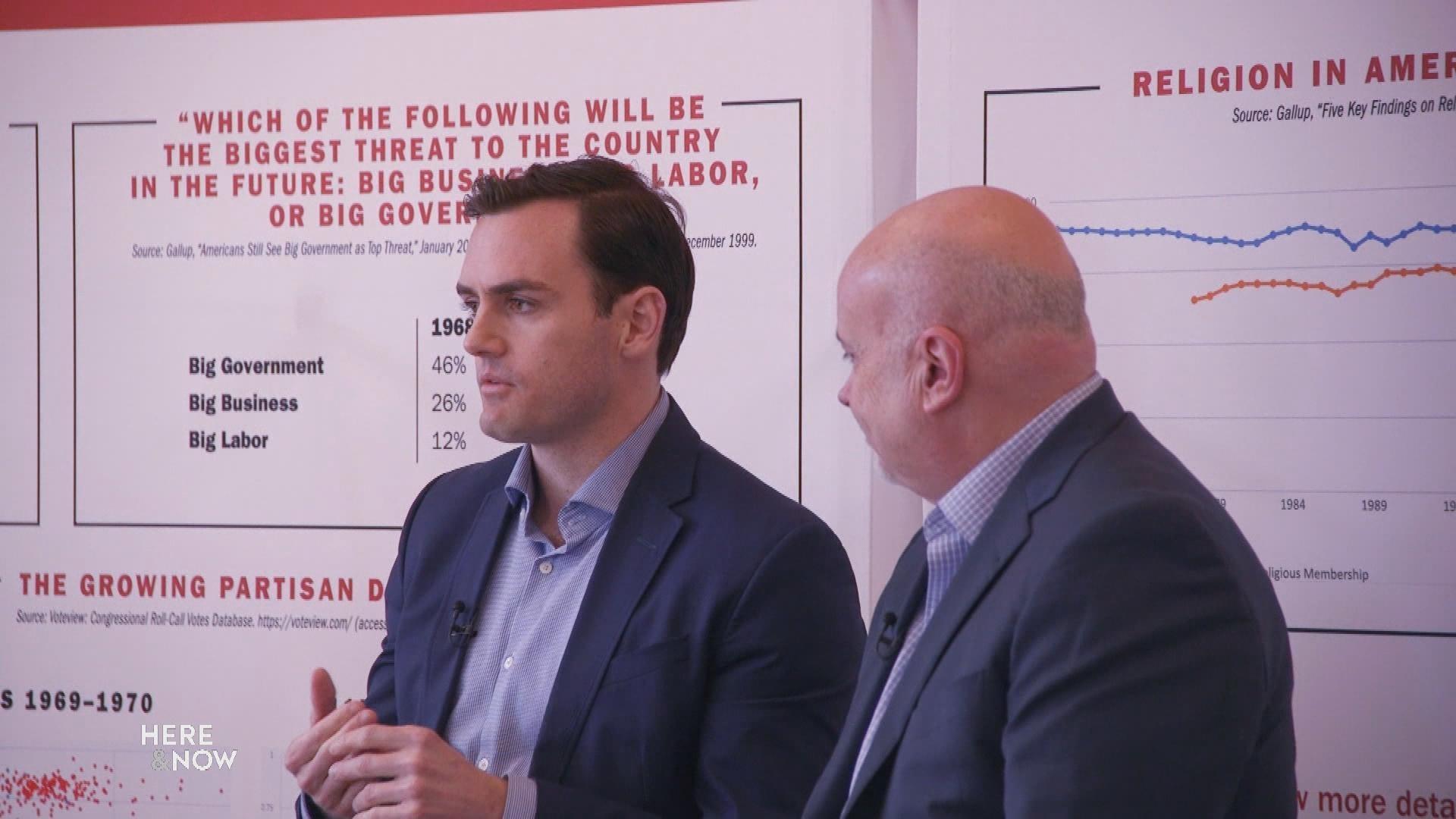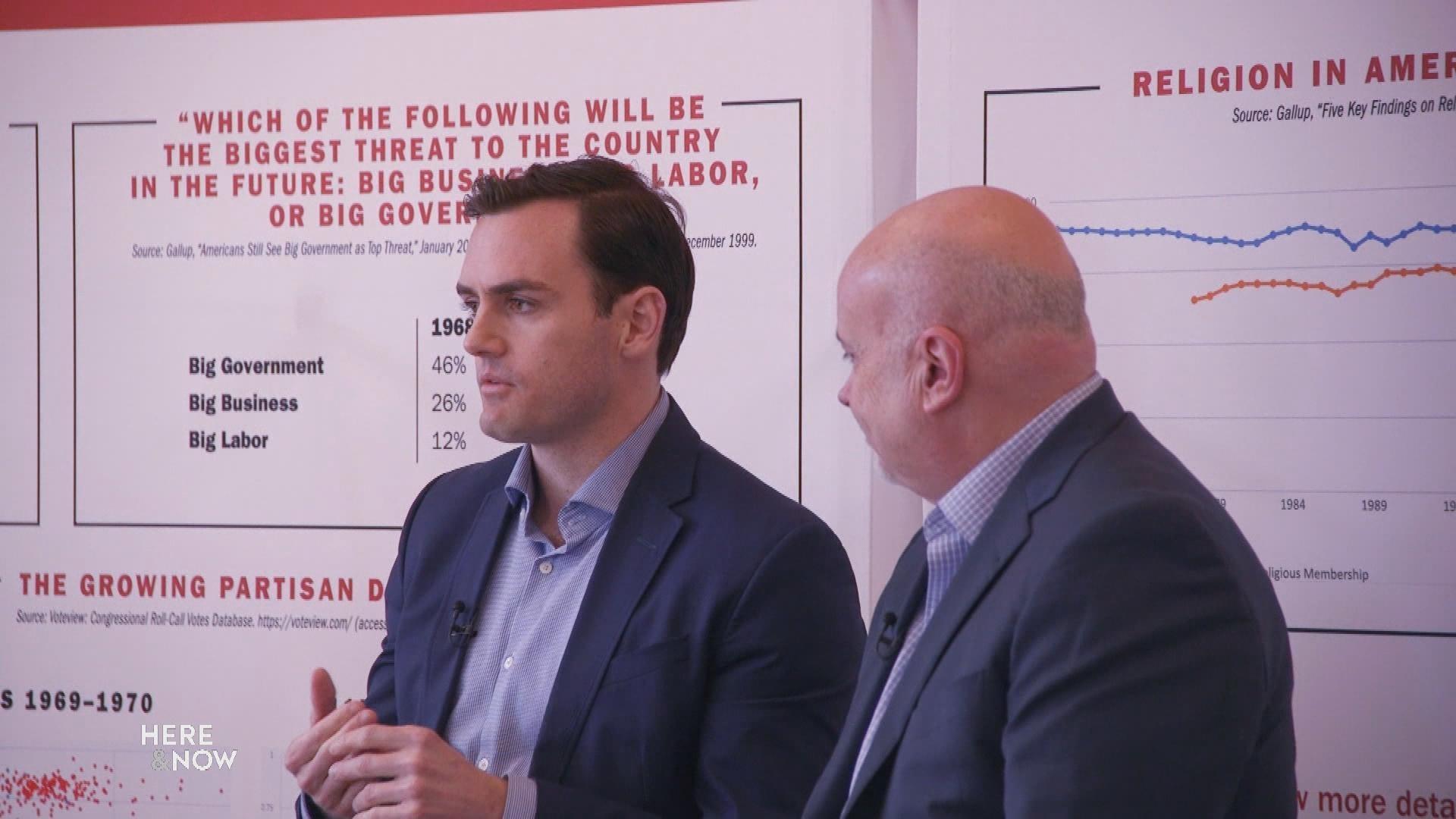 What Bipartisanship Means in Current Congress
This week, Frederica sat down with two congressmen from opposite sides of the aisle--U.S. Reps. Mark Pocan and Mike Gallagher--who met in Appleton to discuss shared values and the spirit of bipartisanship.
March 22, 2019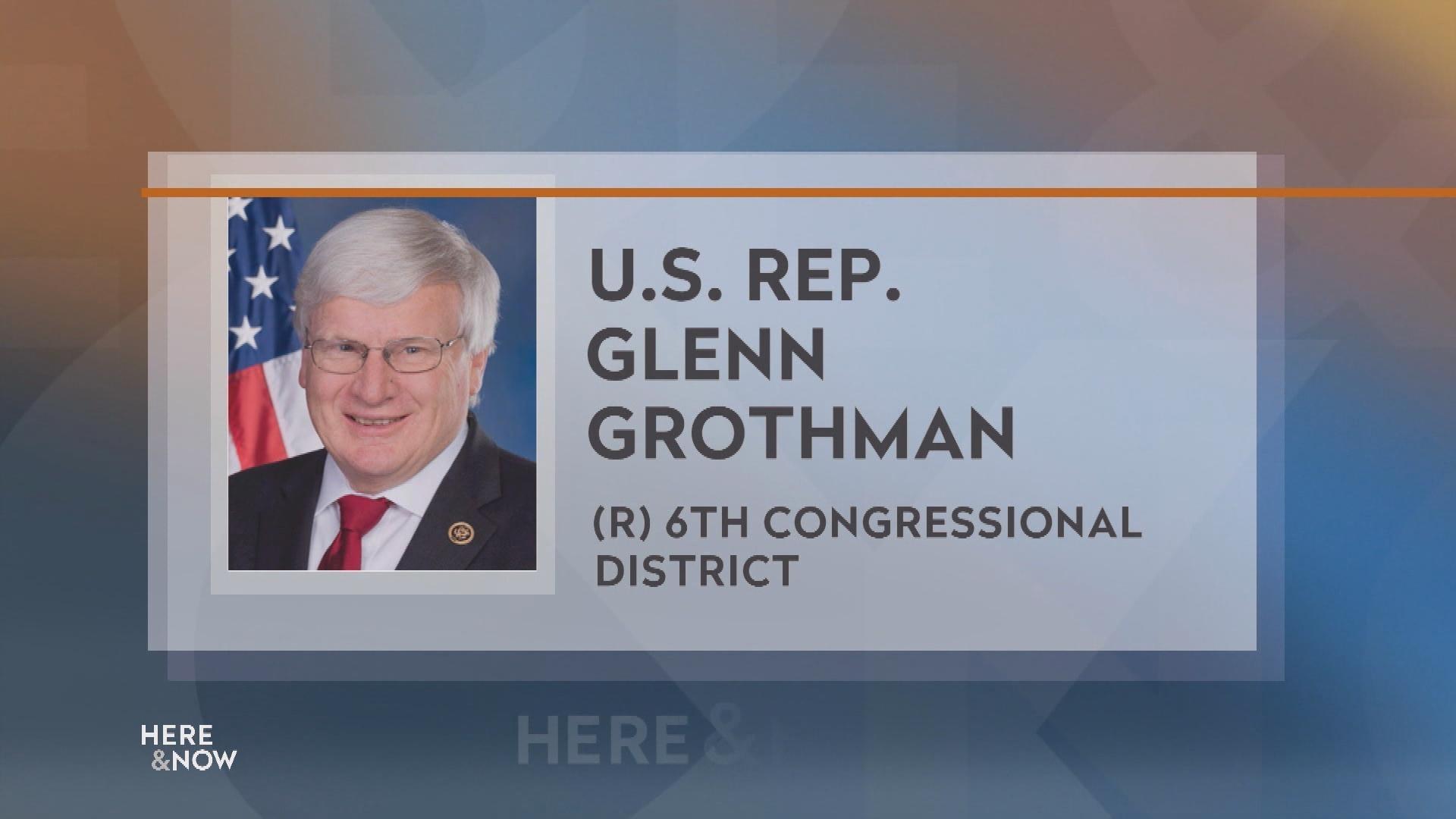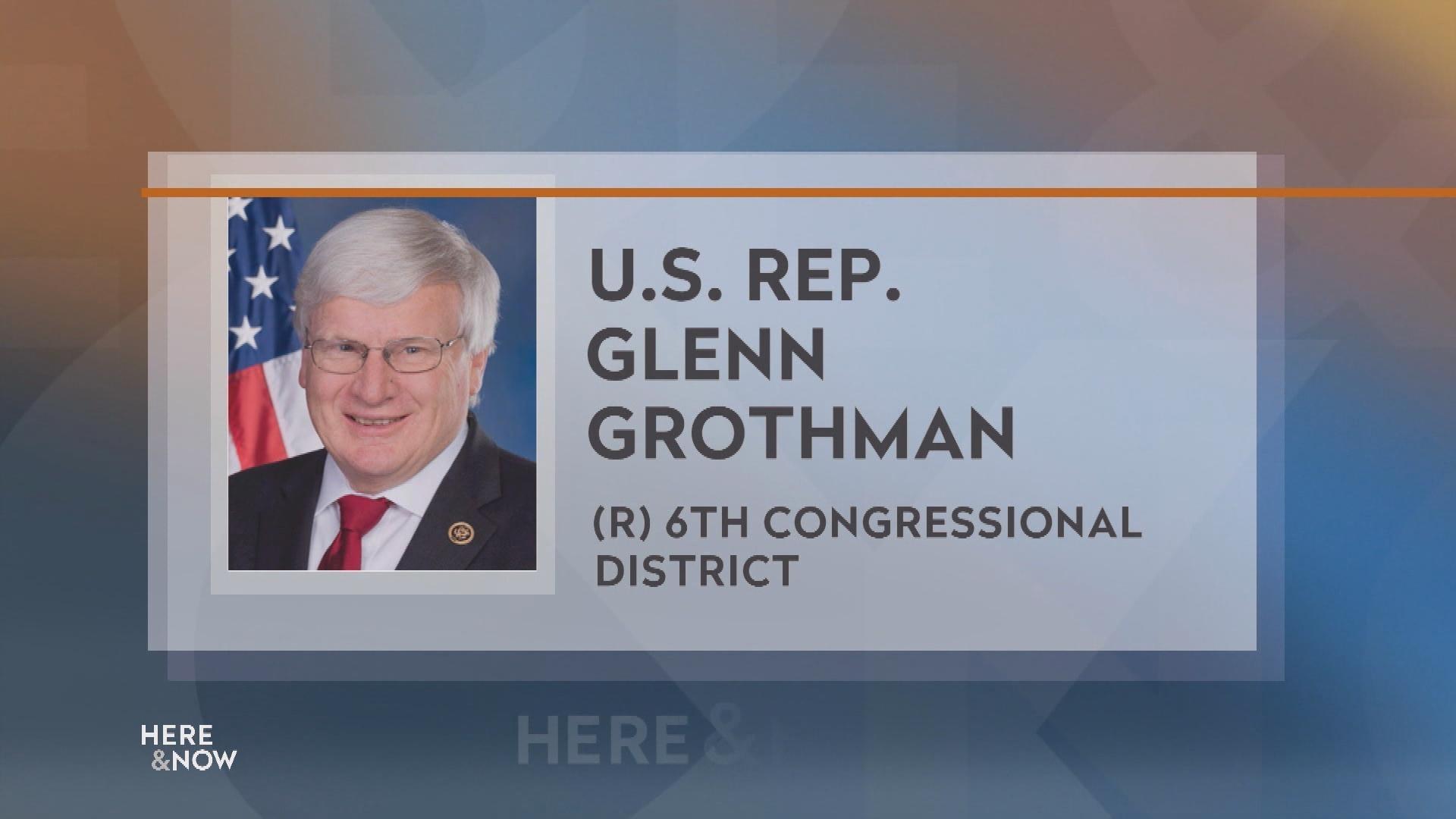 Congressman Glenn Grothman Talks about Government Shutdown
Congressman Glenn Grothman says House Appropriation bills are "too free spending" when asked why he voted against some House Appropriation bills. Grothman also stated, "I have no problem paying people who are working," when asked about his opposition to back pay for federal employees affected by the government shutdown.
January 11, 2019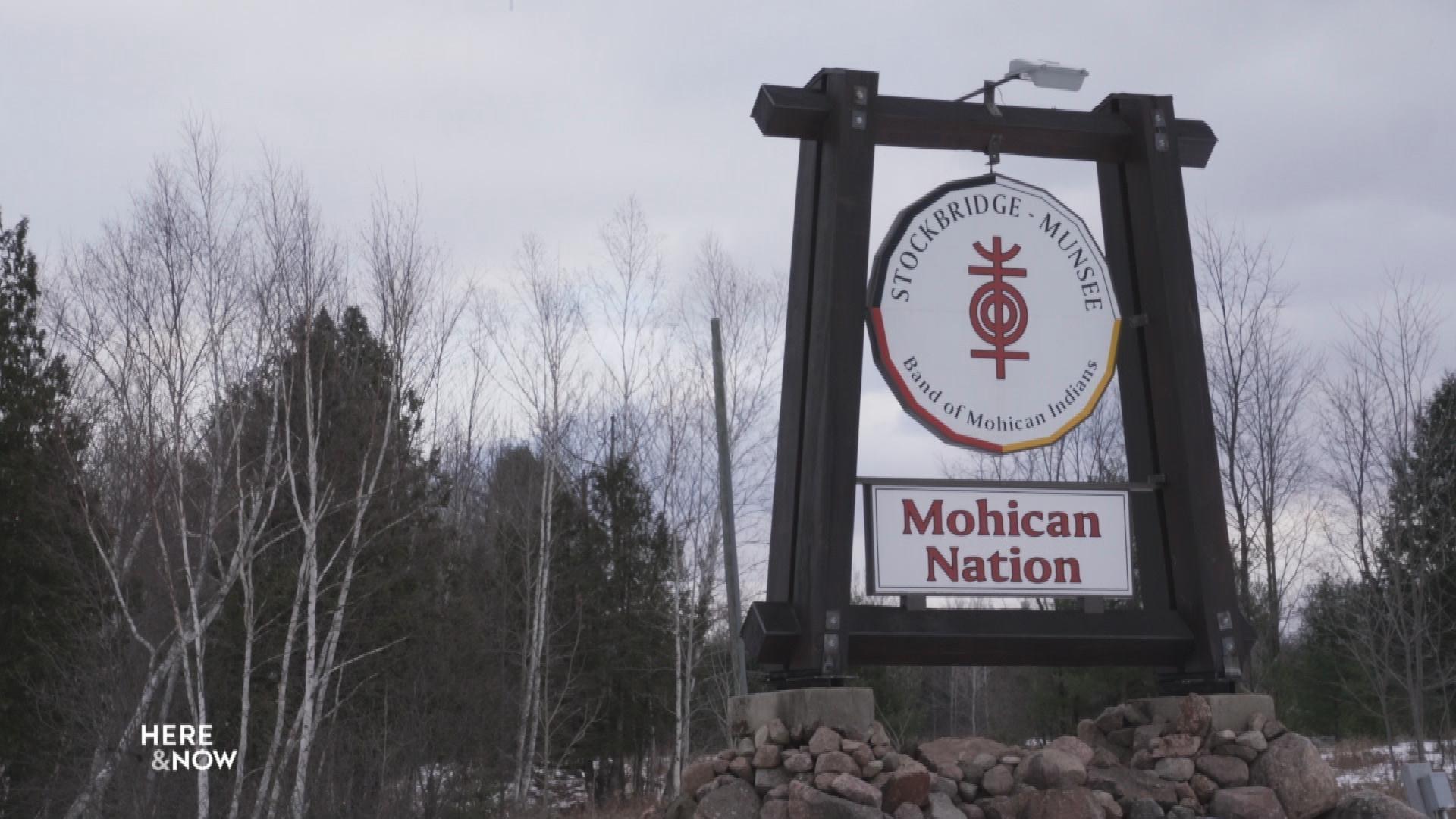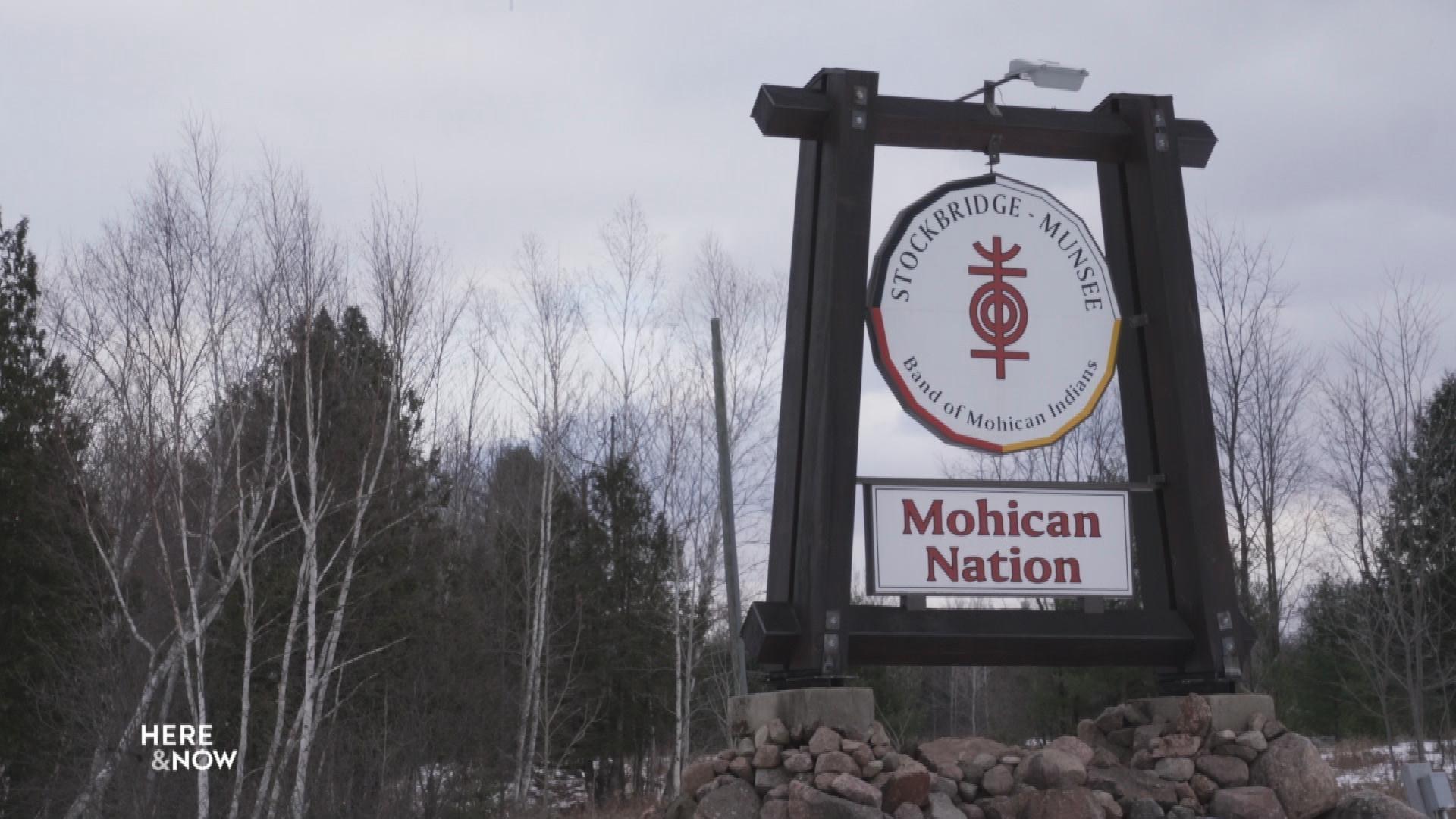 Tribal Nations in Wisconsin Feeling Federal Shutdown Pain
Shannon Holsey, president of the Stockbridge-Munsee Band of Mohican Indians in Shawano County, has been fielding questions from the community regarding the federal shutdown and stoppage of funding that's obligated under treaty rights. Community services including health care, education, public safety and care for the elderly are all supported by the tribe.
January 11, 2019
More Stories