Testing and Tracing to Help Combat Brown County Outbreak
Thousands of test kits from the state help officials track the spread of the disease among outbreaks in three meatpacking plants, as the president encourages meatpacking plants to stay open as essential businesses.
April 28, 2020 • Northeast Region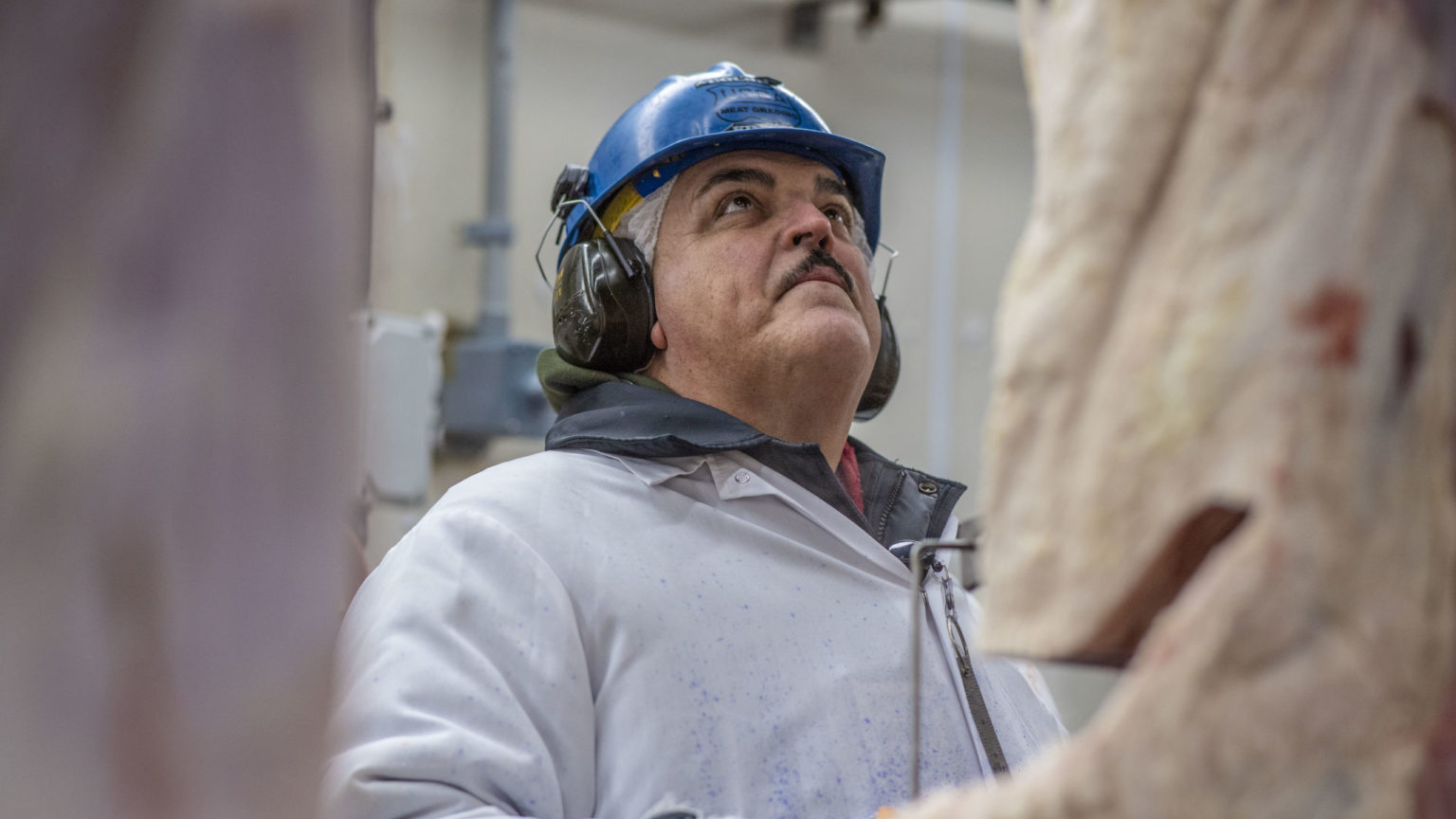 ---
The number of positive COVID-19 cases in Brown County continues to swell as health officials and local businesses aggressively test for the disease.
Health officials reported Tuesday 920 confirmed cases, an increase of 67 from Monday, 35 hospitalizations and three deaths. The largest jump from one day to the next occurred late last week when the county had 150 new cases overnight.
The area is anticipating a shipment of 2,500 new test kits from the state and is hoping to get community testing up and running in a "neutral location." Last week, the Wisconsin Department of Health Services provided 2,200 test kits when signs of an outbreak became apparent. Health officials will also ramp up contact tracing, utilizing a state volunteer registry to train and deploy additional people to track the spread of the virus in the community.
The outbreak is believed to be linked to a combination of community spread due to a lack of social distancing, as well as the continued work of meat processing facilities in the area that are regarded as critical infrastructure by the federal government.
Almost half of the positive cases in the county come from employees who work or worked at one of the three meat processing facilities, JBS Packerland, American Foods Group and Salm Partners.
Brown County Public Health said they are in close communication with the three meat plants to help ensure the facilities have the resources needed to conduct testing of employees and anyone who lives with an employee. The plants have been working with local health systems to conduct employee testing.
JBS Packerland announced Sunday it was voluntarily closing its Green Bay plant operations, which has more than 1,200 employees, to help Brown County flatten its curve. JBS Packerland last reported 255 of its employees tested positive before closing, and 79 additional cases have been linked to those employees through contact tracing.
"We were voluntarily screening and testing symptomatic team members prior to entering the facility. Now that the facility has closed, testing has been halted as all of our team members will now effectively undergo quarantine in an effort to help flatten the curve of community spread," JBS USA spokesperson Cameron Bruett said.
American Foods Group reported Tuesday 145 employees tested positive and seven additional cases have been linked through contact tracing. Salm Partners reported Monday 17 employees tested positive, but are waiting to release updated numbers until more results come in from testing employees at their two facilities in Denmark, Wisconsin.
Both American Foods Group and Salm Partners remain open and do not have current plans to shut down as testing continues, according to Brown County Public Health strategist Claire Paprocki.
"We have been identified as an essential industry during the pandemic so maintaining the nation's food supply is directly linked to the health of our [employees]," Keith Lindsey, CEO of Salm Partners, said in a press release.
Currently, the decision to temporarily close a facility comes solely from the business itself because of the high level of community spread, and the lack of data pointing to one source as causing the cluster of cases.
"There would have to be an overwhelming amount of evidence and numbers that would point to a specific facility in a community in order for that public health officer order to come to say 'shut down,'" Paprocki said during a media briefing.
The pressure to remain open was emboldened by President Donald Trump Tuesday when he announced plans to order meat plants to remain open under the Defense Production Act. The order would classify meat processing facilities as critical infrastructure and help ensure meat production continues. A meat shortage is forecasted after major plant closures have occurred across the country.
"Critical infrastructure workers may be permitted to continue work following potential exposure to COVID-19, provided they remain asymptomatic and additional precautions are implemented to protect them and the community," according to the CDC's Critical Infrastructure Guidance.
Paprocki remains adamant that following the "Safer at Home" orders and proper hygiene techniques are essential to Brown County's ability to slow the spread of the virus. As many counties with a small number of cases hope to reopen, she said other areas in Wisconsin could learn from what's happening in Brown County.
"Unfortunately, you don't want to set that example, but this is where we're at today," Paprocki said. "Even though there's going to be nice weather coming this week and into the weeknd and some of the restrictions on Gov. Evers's order has been lifted, continue to follow the guidelines set forth to make sure that the whole community is safe."
---
Recent Here & Now
//php dynamic_sidebar( 'news-sidebar-2' ); ?>