State Leaders Introduce Competing COVID-19 Plans
The partisan rhetoric that had mired previous COVID-19 discussions continued Tuesday despite both sides indicating publicly their desire to work together.
November 17, 2020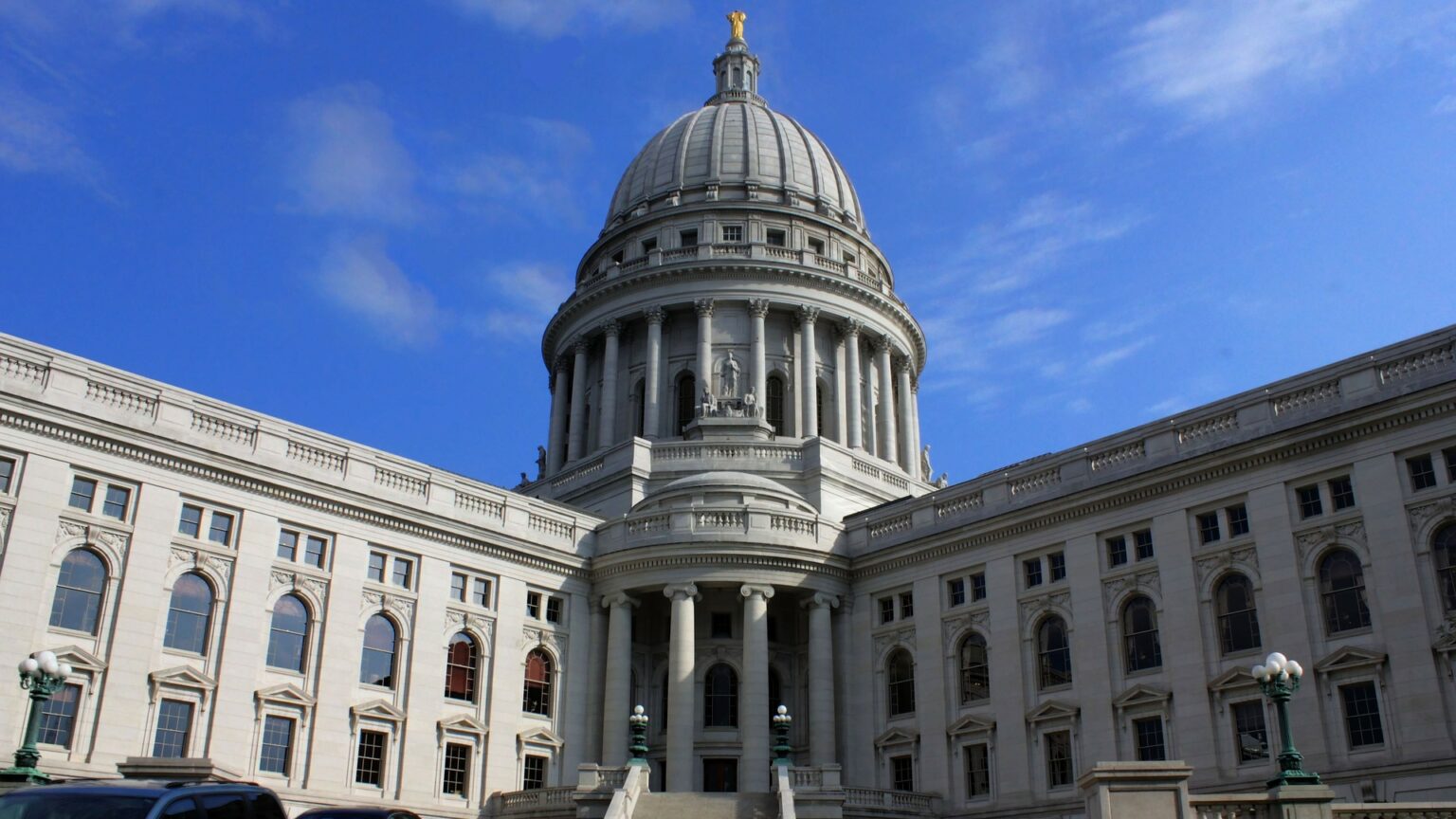 ---
The governor and Republican Assembly speaker announced two differing plans to address the COVID-19 pandemic Tuesday as the state broke a record with 92 Wisconsinites dying from the disease since Monday.
Gov. Tony Evers' plan, which includes bans on evictions and requirements for health insurance to cover COVID-related expenses, was released quickly after Assembly Speaker Robin Vos called a news conference Tuesday to discuss GOP priorities—which include support for testing and small businesses.
"[We] hope that at the end of the day, we're able to put together a package that all of Wisconsin can support," Vos said, "with things that potentially are poison pills—from his side or things on our side that he would have concerns with—hopefully left aside."
The partisan rhetoric that had mired previous COVID-19 discussions continued Tuesday despite both sides indicating publicly their desire to work together.
"Our hope was to meet this week so that we have the ability to come back and try to have something negotiated by Thanksgiving so we can hopefully go in[to session] in December," Vos said. "That was our internal timeline—we'll have to see if that's possible based on the actions that he [Evers] took today."
Evers has criticised Republicans for challenging public health measures he has put in place, like a 25% capacity limit on indoor public gatherings. Vos placed some of the blame on Evers Tuesday, saying Republicans gave him additional powers in April to combat the pandemic he did not use.
"[We] really empowered the governor to do a lot of these things, over the course of the past eight months on his own," Vos said. "He had the ability to unilaterally move people around in state government to make the unemployment system one of the best in the country. Instead, we have abjectly failed."
Negotiations Ongoing
In an email exchange with leaders from the Assembly and Senate released by the governor's office, the governor's staff is scheduled to meet Wednesday with staff from the legislature leaders' offices. The governor also proposed negotiating directly with legislative leaders as early as Friday.
Vos talked down the notion of a timeline for discussions Tuesday.
"Nobody cares," he said about the minutiae of a timeline. "What [Wisconsinites] want is they want us to find answers where we can actually move the ball forward."
The negotiations face an additional hurdle in the state Senate, as new Senate President Chris Kapenga told reporters he had not "seen anything that I'm real excited about," between the plans proposed by Vos and Evers.
Details of the Competing Plans
The governor's plan, in addition to the evictions and health insurance provisions, would suspend the one-week waiting period for unemployment benefits and provide for rules relaxing work search requirements for those seeking benefits while unemployed.
The plan also broadly expands pandemic-related policies through the end of 2021.
Vos said Republicans broadly want to see federal CARES Act funds used by the end of 2020 to support struggling businesses and workers. He also suggested allowing unemployed Wisconsinites to receive benefits while working as contact tracers—in an effort to bolster contact tracing which he said is failing.
The speaker said Assembly Republicans did not have specific language for a bill as discussions with the governor were ongoing.
Kapenga, while speaking with reporters, said he was against the financial support for contact tracing that Vos proposed. He added that he was not keen on banning evictions nor waiving the one-week waiting period for unemployment benefits in Evers' plan.
The details of the competing plans could be worked out within the next few weeks.
None of the proposals from the governor or the legislature included specific public health measures like a mask mandate or stay-at-home provisions. Wisconsin is currently under a statewide mask mandate due to an emergency declaration by the governor, and Vos said during an interview with Here & Now that he was against broad shutdowns.
This comes as the state saw 7,090 new COVID-19 cases and 92 new deaths Tuesday. The seven-day average was down slightly to 6,429 from a record set last Friday. Statewide, hospitals continue to report being at more than 90% capacity of ICU beds and the state's field hospital reached a record census of 23 Tuesday.
---
Recent Here & Now
//php dynamic_sidebar( 'news-sidebar-2' ); ?>