Oneida Nation Got Ahead of the State on Nursing Home Regulations for Coronavirus
Health Director Debbie Danforth Believes that Helped Save Lives
By Andy Moore
June 16, 2020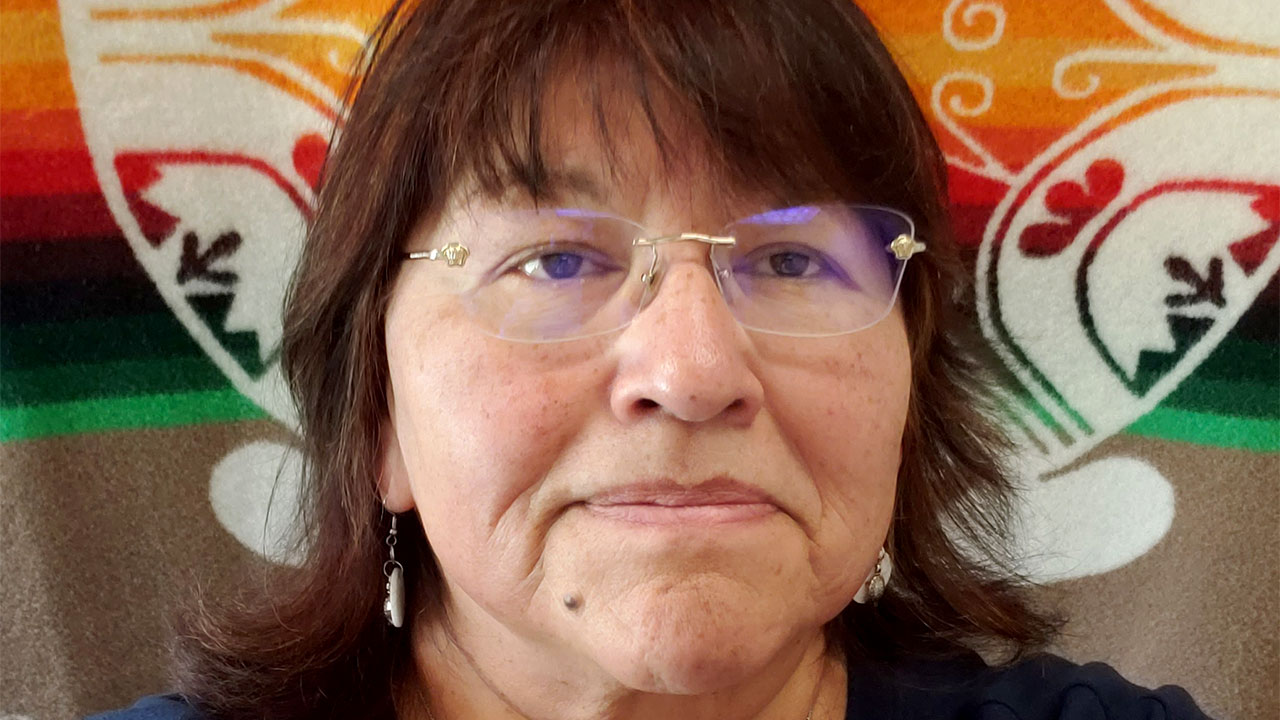 ---
Oneida Nation Health Director Debbie Danforth noticed something important in early March. She saw that nursing home residents in the state of Washington were getting sick. Real sick. Novel coronavirus was no longer a cruise ship headline. It was fast becoming an extended care facility story. Elders are held in the highest regard in tribal communities and, as in other populations, pre-existing health problems like diabetes and heart disease place them at a higher risk of dying from COVID-19.
"We closed down our nursing home visitation two-to-three weeks before the state did," Danford said in a phone interview. "We did it when we saw nursing homes having outbreaks on the west coast."
So far there have been 47 COVID-19 cases and two deaths among the Oneida people. The deaths were mourned with community drive-by funeral processions. In one case, the family stood in front of the elementary school as neighbors paid their respects from the car windows.
PBS Wisconsin asked Danforth more about life and death during the pandemic for the Oneida Nation.
PBS Wisconsin: When did the virus first get on your radar?
Debbie Danforth: We started monitoring some time in early January. What we did, was try to monitor to see if there were cases in any other part of the country. We have a lot of staff that travels quite a bit and because of that we wanted to make sure we were prepared.
PBS Wisconsin: What has been the most challenging part of the pandemic for you?
Debbie Danforth: The most frustrating thing for us was when the weather got nice out and people came flooding out. Just because it's nice out, doesn't mean that the virus is any less dangerous. Given that we are a community that struggles with certain health issues to begin with, we knew that one big outbreak could wipe us out. People have been pretty compliant here. We had an emergency management plan in place. We keep the community informed with Facebook Live meetings.  We started doing them three times a week, and now we're doing twice a week, Mondays and Fridays. We go on to follow up and provide answers to questions for an hour or an hour and a half after the live stream goes down.
PBS Wisconsin: How have you handled your work environment? What does the clinical setting look like?
Debbie Danforth: The clinical setting has definitely changed. We've provided a lot of services via tele-health. Services had to be provided. We canceled routine visits once we started. We wanted to be sure that if someone was just coming in for medicine, we kept them out. We went to almost all phone consults. Now we're doing about half-and-half on Skype. We know the patients at high risk, so we try to schedule our appointments that will be safest for them. We've gone to home delivery of pharmacy for those who we know are at high risk. We now have about 300-plus-a-day of home delivery just to keep people from coming in and risking exposure.
PBS Wisconsin: There's so much known about how certain pre-existing conditions factor into complications for people with the virus. Talk about how that translates among Oneida people.
Debbie Danforth: We have a real high incidence of people who are diabetic, who have heart disease. We have a lot of patients who are in the midst of cancer treatments, who are compromised. We know we have a lot of our population who are at high risk and that's why we take so many precautions.
PBS Wisconsin: How does a pandemic, a massive health crisis like we're in, speak to the Oneida in spiritual terms?
Debbie Danforth: I think one of the things that we've all struggled with is the closeness and the proximity of each other as a community. We all know each other. We are related. It's been difficult to be apart. We've had prayers. We've had tobacco burning, and we've done something our ancestors never would have considered. We've had broadcasts of those ceremonies. We had one just the other day.
Another example is one of the biggest events that we normally have in the community — the high school graduation. We couldn't gather. The high schoolers got together and stood in front of the school six feet apart and the whole community came together to drive by to honor them. There are usually 33 or 34 graduates, and then attendees. Well, we had 300-plus cars that drove by them. That speaks to the family orientation here. We're a very family-oriented tribe, as are many tribes.
PBS Wisconsin: The casinos? They're open now. How do you feel about that? Are you uneasy?
Debbie Danforth: Uneasy? No. Not necessarily. Because we reviewed all of the plans to open. The management worked very closely with us. We had some input into what those measures were. They were very excellent in their cooperation. They went into this opening smoke-free, a recommendation that we made. We went in prior to the opening and did a walk through. All of the staff did an excellent job of ensuring the safety of their employees and the patrons coming in.
PBS Wisconsin: How is it going at the nursing home?
Debbie Danforth: One thing we did was above what the state did. We immediately closed down our congregate meals program. We didn't want to see 100 elders sitting down together for lunch. How do we meet the meal needs of those who were coming to these meals? We figured out a way to prepare and deliver the meals. That space was in the nursing home. They didn't like it at first. It's a different way of life. We've got elders who are now proficient on laptops who weren't before.
---
Recent Here & Now
//php dynamic_sidebar( 'news-sidebar-2' ); ?>