New UW-Madison chancellor Mnookin talks diplomacy, diversity and academic freedom
Jennifer L. Mnookin responded to criticisms from multiple Republican lawmakers following her appointment as chancellor of the state's flagship university, emphasizing her work as a "connector" who builds bridges.
By Gaby Vinick
May 17, 2022 • South Central Region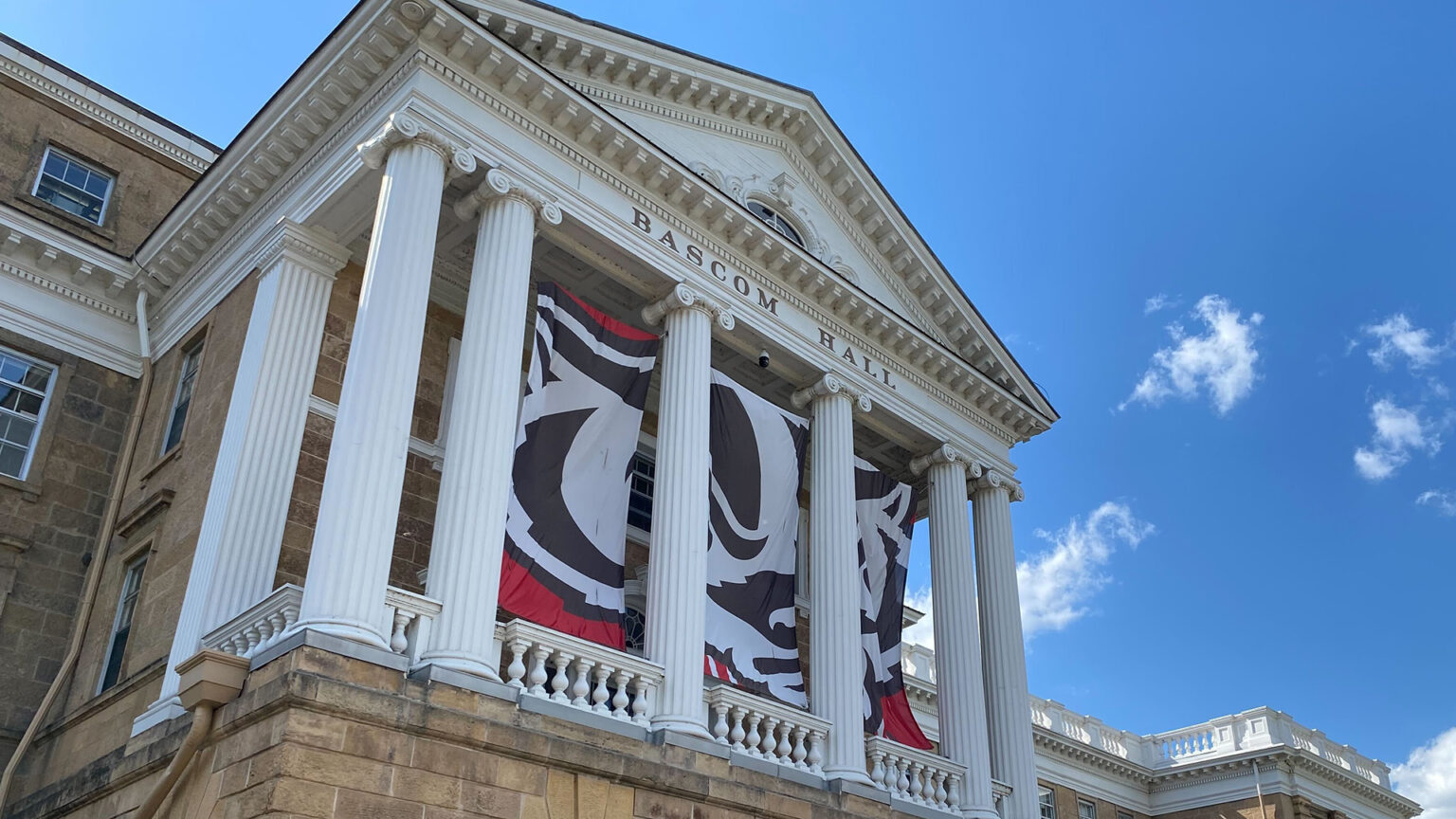 ---
Jennifer L. Mnookin is slated to start as the 30th chancellor of the University of Wisconsin-Madison on August 4. The UW System Board of Regents announced its selection of Mnookin on May 16, prompting swift reaction from politicians and educators around the state.
A 21-member committee of regents, faculty and staff, students and community representatives started their search process in January after UW-Madison Chancellor Rebecca Blank announced her resignation to serve as president of Northwestern University. Mnookin was one of 37 candidates for the position, which was winnowed to five finalists. Support from the full Board of Regents was required for the office.
Mnookin has been the dean of the University of California, Los Angeles School of Law since 2015, and previously worked in other administrative positions at UCLA and the University of Virginia.
In her initial public comments about the appointment, Mnookin embraced the "Wisconsin Idea" and shared her hopes to expand its breadth. Mnookin credited UW-Madison researchers for developing technology for her to safely donate a kidney from Los Angeles to Boston for her father's transplant operation in 2020.
"For me, the Wisconsin Idea is the clear vision for what a public university is and should be. I want to celebrate it as a national and even global model for why public universities matter," the chancellor-designee said in a video statement.
Mnookin will need to navigate rough political waters in Wisconsin, particularly with the Republican-controlled state Legislature, as multiple lawmakers quickly derided her appointment.
Assembly Speaker Robin Vos, R-Rochester, criticized Mnookin's appointment as "a step backwards" for the university and blasted a "blatant selection process." He urged the Board of Regents to reconsider her naming.
Vos decried Mnookin's support for a student COVID-19 vaccine mandate at UCLA and role in a campus conversation about critical race theory, a decades-old academic concept that focuses on understanding law and racial disparities. Additionally, state Rep. Stephen Nass, R-Whitewater, threatened state funding for the university over Mnookin's appointment.
At the same time, multiple Democratic lawmakers, both federal and state, voiced their support for Mnookin's appointment, including U.S. Rep. Mark Pocan, State Sen. Kelda Roys and State Rep. Francesca Hong, each representing Madison-area districts. Gov. Tony Evers also congratulated Mnookin on the appointment.
In a May 17 press briefing, Mnookin responded to several questions from reporters about the politics of her new position.
"When I get to Madison, I'd love to sit down and talk in great detail about critical race theory and all the different definitions and swirling ideas about what it is," she said.
Karen Walsh, vice president of the Board of Regents and chair of the search committee for the chancellor position, also participated in the press briefing and commented on the political response to Mnookin's appointment.
"We don't have a political litmus test," Walsh said. "We hire for intelligence, innovation and leadership."
Mnookin said she has never met Vos but looks forward to the opportunity to do so, as well as other lawmakers and stakeholders. She emphasized her support for freedom of speech on campus, describing herself as a "connector" who will use her experience as a lawyer to bridge differences.
"I think that freedom of speech is incredibly important, and we need to create spaces for ideas of all different kinds to be part of the dialogue," said Mnookin. "I think that's part of what universities are for. I know that the notion of sifting and winnowing is a long standing part of how Wisconsin understands itself, how UW understands itself."
Mnookin also aims to increase UW-Madison's efforts to diversify its student body, staff and faculty members. During her time at UCLA, she launched various scholarship programs for people from underrepresented communities, including the Black Law Students Association scholarship and the Graton Scholars program. One of her hopes for Wisconsin is to focus on building UW-Madison's connections with Indigenous communities in the state.
"I look forward to meeting leaders of the Ho-Chunk Nation and talking about connections that already exist to UW medicine and ways that those might be strengthened," Mnookin said, adding her experience working at a land grant university in Los Angeles would make her an asset. "I've really appreciated the opportunity to get to know some of the Native leaders here in California."
Walsh celebrated Mnookin's commitment to these efforts.
"Chancellor Mnookin stood out in terms of her energy and approach surrounding EDI and what she might do at Madison," Walsh said in the May 17 press briefing. EDI stands for equity, diversity and inclusion.
"I think it's tremendously important to try to help everybody who's part of UW-Madison to feel like they belong," Mnookin added.
Blank, who has served as UW-Madison chancellor since July 2013, announced in October 2021 she would step down, with her last day in the position set for May 31.
Mnookin will earn $750,000 annually as UW-Madison's chancellor, topping her UCLA salary of roughly $500,000. It's also an increase from Blank's salary of about $600,000. UW provost and economic policy professor John Karl Scholz, a finalist for the position, will serve in an interim role until Mnookin starts.
---
Recent Here & Now
//php dynamic_sidebar( 'news-sidebar-2' ); ?>