Menominee County Reaches State's Highest Rate of COVID-19
In the county with the second-lowest population in Wisconsin, Menominee has recently become the state's largest COVID-19 case burden.
By Marisa Wojcik | Here & Now
October 27, 2020 • Northeast Region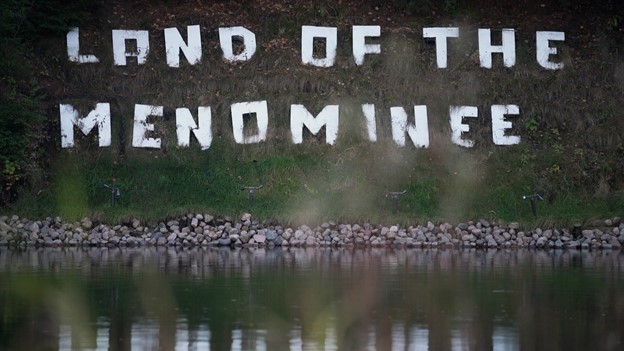 ---
In the county with the second-lowest population in Wisconsin, Menominee has recently become the state's largest COVID-19 case burden.
The county's geographical boundaries closely match those of Menominee Indian Reservation and the county's population of about 4,500 is primarily members of the Menominee Indian Tribe of Wisconsin, although a share of the MITW's 8,551 tribal members live outside of the reservation.
Menominee County began as a shining example in the state over the summer months, only having confirmed cases in the single digits through mid-July. But, like the rest of the state and the country, COVID-19 began to ignite through the farthest pockets of Wisconsin.
"We clearly have widespread community spread at this point," said Dr. Amy Slagle, public health officer and incident commander of the MITW. "The numbers have gone up astronomically in a little bit of time."
As of Sept. 2, the number of positive COVID-19 cases in the area was 19. By Oct. 21, the cases had risen to 234, a twelve-fold increase in seven weeks.
Menominee County sits inside a cluster of Fox Valley counties all experiencing high case burdens on the eastern side of the state.
The Menominee Tribal Chair Joan Delabreau called the spike in cases "disturbing" in a message sent to community members through YouTube.
"Thank God at this point it's been mild cases, but it raises the anxiety for individuals who have high risks," Delabrau said. "I am pleading with membership and people within our community, please wear a mask."
Slagle said there is no single super-spreader event that can be attributed to the sharp rise by contact tracers.
"The vast majority of problems that our contact tracing has revealed is the small gatherings of 'I visited my grandmother, I stopped by to see my aunt, my kids are staying with my mom while I'm working at an essential job and I have to get home,'" Slagle said.
"It's just a thousand different tiny occurrences like that."
Tribal sovereignty allows First Nations to enact laws and issue emergency orders independent of the state. Seeing the oncoming wave of infections ahead, the MITW closed the Menominee Nation Casino, bars and restaurants and most tribal government buildings in mid-September.
However, as of Thursday, the MITS announced the casino and other facilities were opening back up at 50% for a "phased-in safe reopening" of the Menominee Reservation. Slagle said part of this is actually in hopes of helping to curb the spread of the virus from gatherings at households.
"This sounds a bit crazy but contact tracing revealed that perhaps because people are not working, they're gathering instead," Slagle said. "So, if we bring some people back to work in controlled circumstances with masking and social distancing enforced, at least folks will be safe for that time."
Slagle does not believe that members of the community are not disregarding health guidelines out of any sort of defiance, but instead from what many are experiencing as the pandemic stretches into its eighth month: COVID fatigue.
"If there was a way I could find the words to tell people to take this seriously, I would do anything. We're searching for the way to motivate people at this point," Slagle said.
If the current curve is not flattened soon, she warned that we know what we can expect to see in terms of contact tracing and hospitalizations.
"We are probably at the edge of not being able to keep up."
"It's very real and it's very raw and it's very anguishing. And I wish there was a way to get more people to understand that."
---
Recent Here & Now
//php dynamic_sidebar( 'news-sidebar-2' ); ?>