'Here & Now' Highlights: Zac Schultz, Paul Nollette, Menzie Chinn
Here's what guests on the Feb. 18, 2022 episode had to say about an election-year State of the State address, the battle between establishment and far-right Republicans in Wisconsin and why workers make the choice to stay out of the job market.
By Frederica Freyberg | Here & Now
February 21, 2022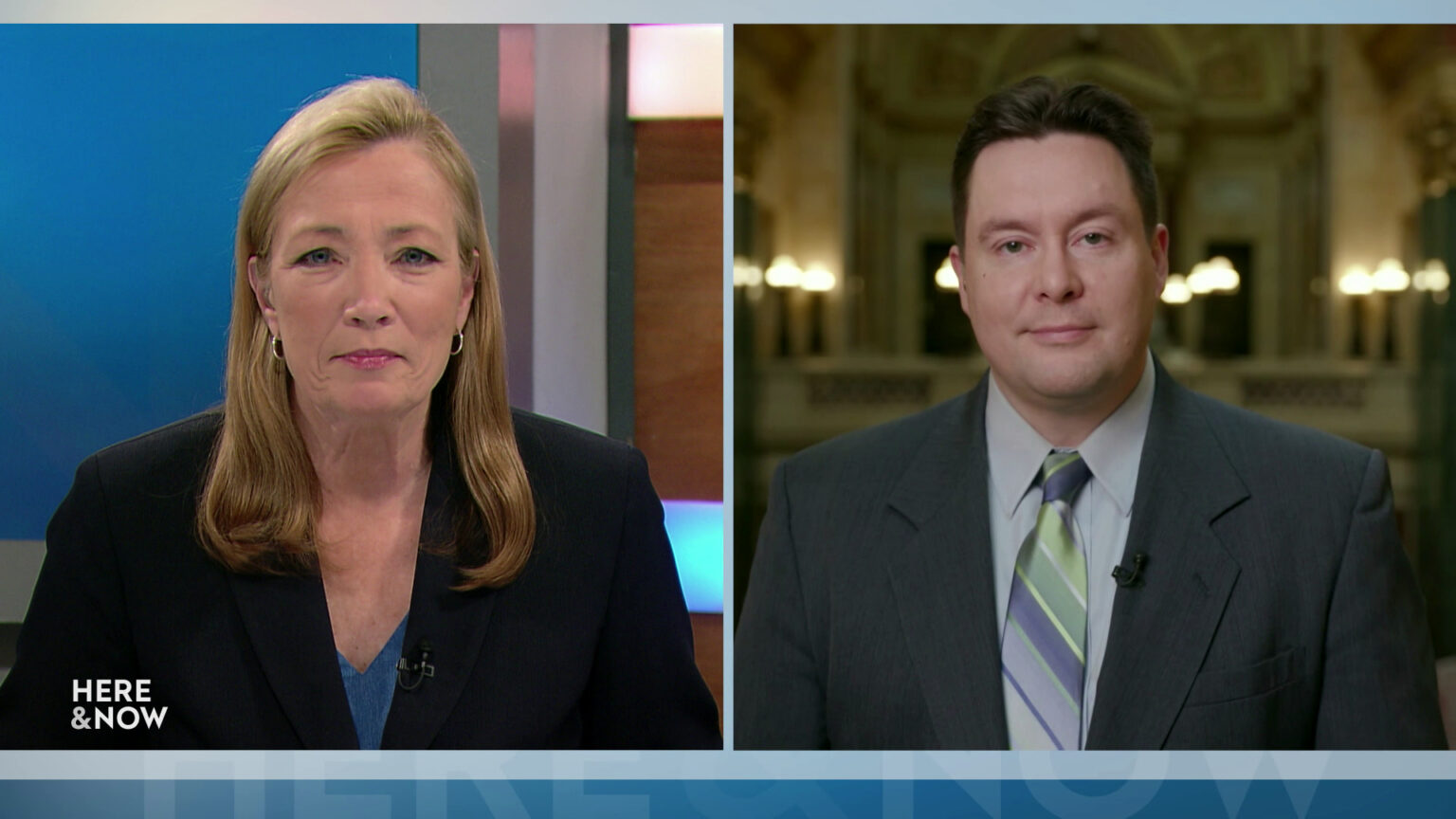 ---
Here & Now senior political reporter Zac Schultz brings context to the politics of an election year State of the State address by incumbent Gov. Tony Evers, a Democrat, as Republican legislative leaders use the occasion to slam his leadership. Far-right Republicans in the state Legislature persist in their fight to overturn President Joe Biden's 2020 victory, leaving establishment Republicans in Wisconsin "walking a tightrope" between Trump conspiracy theorists and their traditional voter base, according to Marquette University political scientist Paul Nollette. UW-Madison economist Menzie Chinn said what's being described as a labor shortage in Wisconsin is more a matter of workers who need to see better pay and flexibility before returning to the workforce.
Zac Schultz
Senior political reporter, Here & Now
Gov. Tony Evers called a special session of the state Legislature for March 8 to take up his proposed refunds to tax-filers drawing from a $3.8 billion state budget surplus. However, Republican leadership in the statehouse have so far said they'd like to wait until next year and institute tax cuts instead.
Schultz: "It's really what to do with the surplus in an election year, and obviously Gov. Evers has laid out his plan. He'd like to send some of it back. You may recall four years ago, Gov. Scott Walker did nearly the same thing. He sent $100 per child home to taxpayers in an election year. At the time, Democrats called it a gimmick. Well, he had the Republican Legislature to advance it. So what actually happened this time around? Republicans are calling it an election year gimmick and Gov. Evers doesn't have a legislature that's going to let them pass this. Republicans would much rather see that surplus stay there in the hopes that they have a Republican governor who will sign a much more tax cut friendly bill in the budget next year."
Paul Nollette
Political science professor, Marquette University
A battle between establishment Republicans and more hardline members of the Legislature who are fixated on overturning the victory of President Joe Biden in fealty to former President Donald Trump is taking shape in Wisconsin. How will the ongoing influence of Trump shape the 2022 election for governor in Wisconsin?
Nollette: "It will be interesting to see what Donald Trump himself does and how involved he gets in the Wisconsin races. We've seen him quite willing to endorse candidates who are loyal to him, and loyal to this idea that the election was stolen, and that there was massive fraud. So, the extent to which Trump officially makes an endorsement in this race and tries to get involved with speeches and so forth, I think could really raise the temperature and in many ways raise the difficulty level for Republicans. The more establishment, mainstream side tries to turn away from these issues and litigating the 2020 election instead of issues that they do want to concentrate on, like inflation, jobs and other issues that resonate with the majority of Wisconsinites."
Menzie Chinn
Economics and public policy professor, UW-Madison
Would workers in Wisconsin fill the roughly 209,000 unfilled jobs in the state if the pay and benefits were better? The pandemic saw employees leaving jobs due to business closures, safety concerns and loss of childcare. They could continue returning to jobs, but may be weighing the benefit/cost calculation before returning to the workforce.
Chinn: "There's a shortfall in the number of people who are willing to take the jobs given the wages and working conditions that firms are willing to offer. … What's happened is you've had a reassessment by a lot of workers, either because of the constraints that are imposed upon them, or just because they're thinking about the tradeoffs that exist in their lives, and the fact that maybe they've got a little bit of savings tucked away to wait it out until they can find the right job in the right place."
Watch new episodes of Here & Now at 7:30 p.m. on Fridays.
---
Recent Here & Now
//php dynamic_sidebar( 'news-sidebar-2' ); ?>