'Here & Now' Highlights: Robert Yablon, Kurt Paulsen, Lisa Johnson
Here's what guests on the April 15, 2022 episode had to say about the Wisconsin Supreme Court ruling on legislative redistricting, the difficulties faced by homebuyers and a model for K-12 summer school programming in Green Bay.
By Frederica Freyberg | Here & Now
April 18, 2022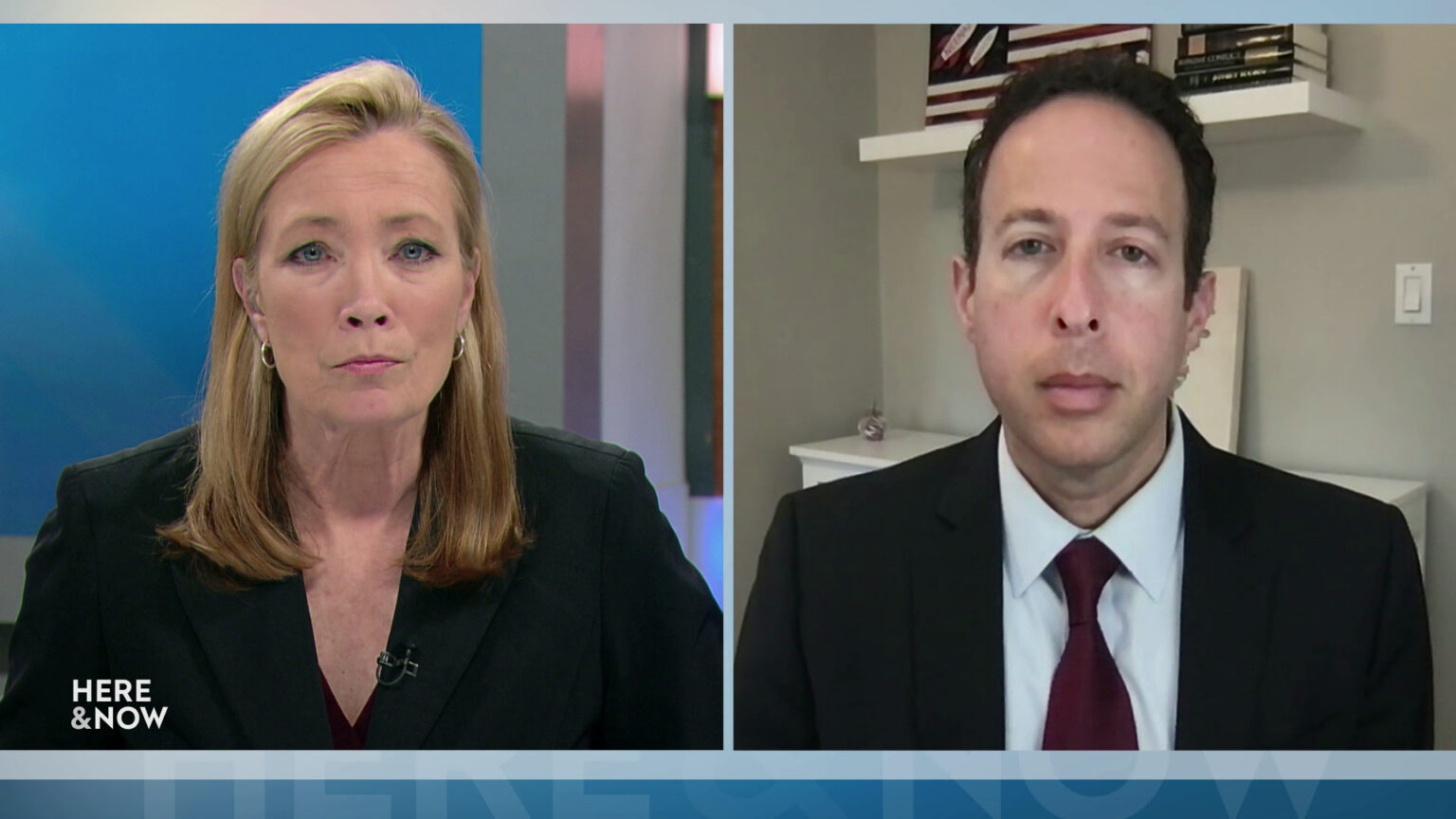 ---
The Wisconsin Supreme Court issued its ruling on legislative redistricting, finding that the "least change" maps submitted by the Republican Legislature's majority conformed with Voting Rights Act requirements. University of Wisconsin Law School Professor Robert Yablon discussed the implications of this long-awaited decision on these statehouse election maps. Wisconsin homebuyers looking to purchase continue to face high prices and low supply. Housing expert and UW-Madison urban planning professor Kurt Paulsen called current market factors "a perfect storm." The Green Bay school district managed to leverage COVID-19 relief funds to host robust summer school programming in 2021 to offset lags in learning and social development due to virtual instruction during the height of the pandemic. Lisa Johnson, associate director of the district's summer program, said staff had to "get creative" to provide similar offerings for the summer of 2022.
Robert Yablon
Professor, University of Wisconsin Law School
The 4-3 decision from the Wisconsin Supreme Court siding with Republicans on legislative redistricting maps is a loss for Democrats. Justice Brian Hagedorn voted with conservatives on the court in adopting the Republican "least change" maps over those of Gov. Tony Evers it originally approved. The U.S. Supreme Court had sent the case back to Wisconsin.
Yablon: "This is a big decision and a big turnaround from earlier in the case when the governor's map prevailed. Now, the state Supreme Court adopted as its own the map that the Legislature passed and that the governor vetoed. And this is a highly unusual decision in a number of respects. It's a decision that in effect nullifies the force of the governor's veto. The state Supreme Court steps in and in effect decides that even though the governor said this is not a map that the state should have, it's adopted anyway. It also goes well beyond what the U.S. Supreme Court required the state Supreme Court to do. The only districts that the U.S. Supreme Court took issue with were those handful of majority-minority districts in the Milwaukee area. All that needed to be done was to have the those districts redrawn in a more race-neutral manner, but instead the Wisconsin Supreme Court chose to jettison the governor's map entirely and embraced the legislatures entirely.:
For his part, Gov. Evers called the decision "outrageous and an unconscionable miscarraige of justice." Yablon described how he thinks the decision will go down in legal history.
Yablon: "I suspect not very well as someone who has studied court drawn maps across the country. It is almost unheard of for a court to adopt as its own a map that is so strikingly gerrymandered. Both state and federal courts across the country have generally taken their obligations to be neutral and nonpartisan extremely seriously. And so to see a judicial gerrymander of this kind really is something that stands out."
Kurt Paulsen
Professor, UW-Madison Dept. of Planning and Landscape Architecture
Millennials in their prime homebuying years face steep prices and low supply of houses on the market. Paulsen called it a "perfect storm" of factors lending to a housing crisis.
Paulsen: "The reason it's a perfect storm for housing right now is prior to covid, you had a real difficult situation in the housing market, right? We weren't building enough homes and we weren't building enough rental, so prices are already up. People are already stressed with being able to buy and then you just layer covid on top of it. That's why it's a perfect storm. The other reason it's a perfect storm is covid messed with the supply chain. So in the long run, one of the ways to solve the housing crisis is to build more homes, right, because there's high demand for housing, so you need to build more. But now builders are building fewer units in '21 than we did in 2020 ⁠— because you can't get garage doors, you can't get appliances, you can't get carpeting. And the price of lumber is five or six times what it used to be prior to covid. So anything that's new being constructed is really expensive. And that doesn't solve the affordability problem at all."
Lisa Johnson
Associate Director, Summer School program at the Green Bay Area Public School District
A Wisconsin Policy Forum report cited the Green Bay Area Public School District as a shining example of robust summer school offerings during 2021, with full-day, in-person remedial and enrichment programming. The district deployed federal relief funds in 2021, but for 2022, Johnson said it had to "get creative."
Johnson: "We said we're going to provide summer school in the morning. And then we partnered with our local YMCA, who went out and got a large grant that is helping to subsidize the cost for families for that afternoon. So it still provides our families the full day option that they need to have a place for their kids to be all day, but also keeps our families being able to engage in that summer school component piece in the morning. "
Watch new episodes of Here & Now at 7:30 p.m. on Fridays.
---
Recent Here & Now
//php dynamic_sidebar( 'news-sidebar-2' ); ?>