'Here & Now' Highlights: Jerome Dillard, Dale Knapp, Chad Laibly
Here's what guests on the September 30, 2022 episode said about campaign rhetoric about crime, Wisconsin's projected decline in younger residents and rising energy prices in advance of winter.
By Aditi Debnath | Here & Now
October 3, 2022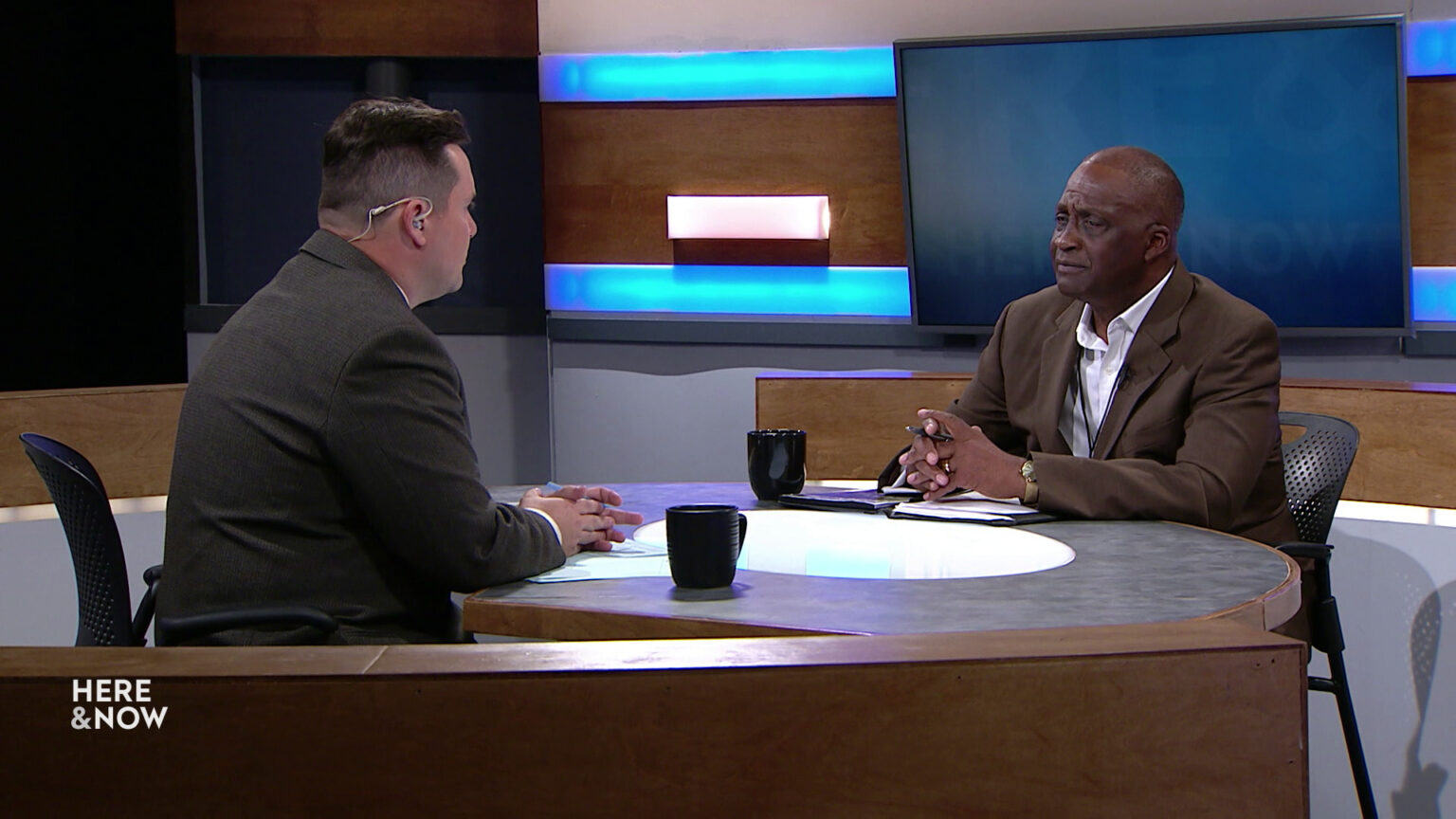 ---
As political campaigning ramps up in Wisconsin before the November election, the executive director of Ex-Incarcerated People Organizing assesses the validity and implications of candidate rhetoric around crime and parole. A Forward Analytics report drawing on U.S. Census data projects a decline in younger residents for the state, and the group's research director explains how this will affect the workforce. A technical advisor at Focus on Energy discusses the rise in energy prices and how people can offset higher costs over the winter.
Jerome Dillard
Executive Director, Ex-Incarcerated People Organizing
Following Governor Tony Evers' response to a political advertisement attacking his record of pardons and state parole policy, the director of an organization working to reform the penal system explains the impact of this rhetoric on formerly incarcerated people.
Dillard: "I think it's the 'tough on crime' rhetoric that worked so well in the '90s. I'm surprised to see it being raised in this point in time, but the facts aren't there. Oftentimes outright lies are being said about how our parole system works and 'all these violent criminals being released into our communities.' They're scare tactics. I know for a fact that the parole commissioner and Governor Evers and any other governor are following the law. It is law that when a person was sentenced over 22 years ago, a judge had in mind what that sentence should look like. He knew that they would be eligible for parole after 25% with good institutional adjustment and doing their programing that made them more susceptible to being paroled. The fact of the matter is, not only is there parole, but there are mandatory release dates attached to those sentences. A judge can give you 80 years, and I know that in 20 years, I will be eligible if I behave myself, and at 75%, that's a mandatory release date for me."
Dale Knapp
Research director, Wisconsin Counties Association and Director, Forward Analytics
A Forward Analytics report released on Sept. 21 projected a decline in Wisconsin's working population of an estimated 130,000 people by 2030 if outside migration to the state doesn't increase. The group's research director discusses possible efforts to encourage residents to remain in-state and to incentivize people who have left to return.
Knapp: "Well, I think it's a public-private working together solution. One, we need to try to limit the number of young people that we're losing. We're going to lose a significant number. But one of the things we found is that when you look at average wages for whitecollar occupations, the college graduate occupations that they're going into, we tend to be 10 to 15% below the national average. And so, in terms of the business sector, they have to understand that, and if they want to keep those young people here, they have to make sure that they're competitive. I think there's a role for the state as well. We see states and counties across the country providing incentives for people to move to their states. Maine has been a leader in this, so we're not sure exactly how it looks, but there are ways that we can incent people to move here, or in case of Wisconsinites that have left, to move back here."
Chad Laibly
Senior technical advisor, Focus on Energy
Following a National Energy Assistance Directors Association report finding the average cost of heating a home in the United States will rise by 17% compared to 2021, a technical advisor for Wisconsin utilities' energy efficiency program suggests how residents can save on energy costs in winter.
Laibly: "A deep retrofit of a home for insulation and air sealing can save up to 30%, which is quite a lot. Doing just a minor job with just the attic might save anywhere between 10% and 15%. The one thing really nice about insulation is it tends to pay for itself within seven years, give or take two or three years."
Laibly explained the possible impacts of Inflation Reduction Act policies on Wisconsin residents as they prepare for colder temperatures.
Laibly: "We are expecting there to be some really good opportunities, particularly with dual fuel heat pumps. Dual fuel heat pumps are basically an air conditioner that acts in reverse. The technology wasn't really there at a good price point for the type of cold climate that we have in Wisconsin, but now they do. And so that's going to be a really good option, because there is a lot of money for residential homeowners in the Inflation Reduction Act for that type of technology."
Watch new episodes of Here & Now at 7:30 p.m. on Fridays.
---
Recent Here & Now
//php dynamic_sidebar( 'news-sidebar-2' ); ?>