'Here & Now' Highlights: Janine Geske, Carmen Ayers, Chris Mokler
Here's what guests on the Sept. 22 episode said about when Wisconsin Supreme Court justices recuse and a petition to the high court about reducing the amount of time eviction records are available online.
By Zac Schultz | Here & Now
September 25, 2023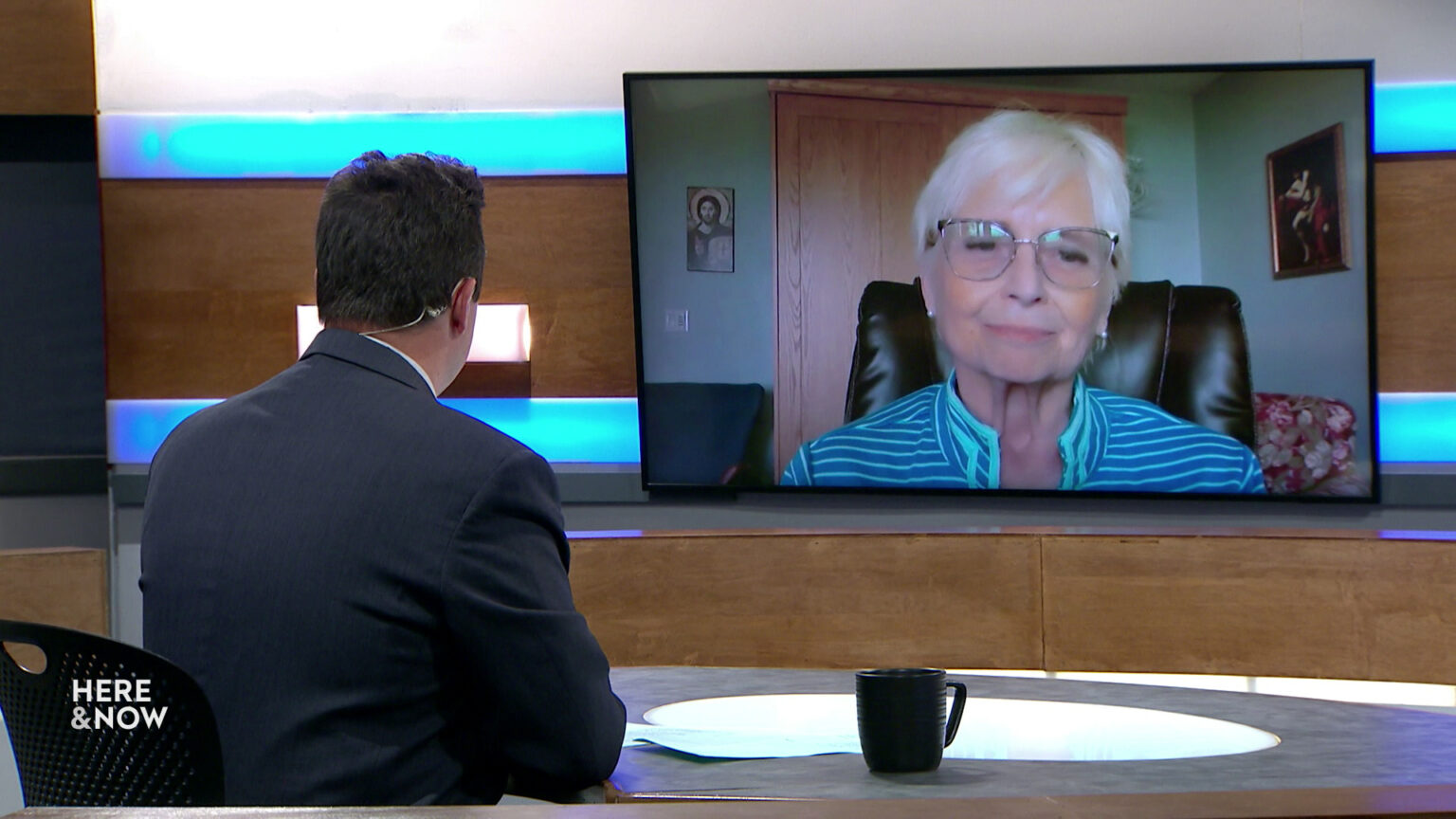 ---
Legislative Republicans are continuing to threaten impeachment for Wisconsin Supreme Court Justice Janet Protasiewicz if she doesn't recuse herself from any redistricting lawsuits — former Justice Janine Geske provides her perspective on the politics of the bench. A tenant advocacy group is asking the state Supreme Court to create a rule requiring eviction records to be removed from an online case search website after one year – Carmen Ayers from Legal Action of Wisconsin says old records make it difficult for tenants to find housing even if they were never legally evicted, while Chris Mokler with the Wisconsin Apartment Association says changing the rule will make it harder for landlords.

Janine Geske
Former justice, Wisconsin Supreme Court
Geske was not asked to be a part of a panel of former state Supreme Court justices advising Assembly Speaker Robin Vos on the legal process of impeaching Justice Janet Protasiewicz. One panelist is former Justice David Prosser — Geske said she would not have participated even if asked. During her campaign, Protasiewicz called Wisconsin's electoral maps "rigged," and Republicans say she has prejudged the issue and must recuse herself from any redistricting lawsuit. The standard for impeaching a judge in Wisconsin is corrupt conduct in office, or committing a crime or misdemeanor, which Geske said does not exist in this matter, and does not see a legitimate reason to impeach Protasiewicz.
Geske: "The first thing is whether or not it was appropriate for her to make those statements during the campaign. There is a United States Supreme Court case that's not very old. It is absolutely on point, that says a judicial candidate can offer his or her opinions on political and legal issues. That case, interestingly enough, was brought by the Republican Party of Minnesota and written by the conservatives on the U.S. Supreme Court. But anyway, so there's nothing inappropriate in what she said. So then the question is, can she recuse or should she recuse herself on the case? Well, recusal in Wisconsin is different than a lot of other states because our court, a couple of years ago, enacted a statute or a rule that says campaign contributions, first of all, cannot be a reason to have to recuse yourself. And secondly, a judge decides himself or herself whether or not they ought to recuse themselves. So there's no way there's any corrupt conduct in this, even if she decides to sit on the case."
Carmen Ayers
Staff attorney, Legal Action of Wisconsin
Ayers said online eviction records can follow a renter for 20 years, even if an eviction notice was filed but never finalized. Legal Action of Wisconsin petitioned the state Supreme Court and wants all eviction records removed from the online case search after one year.
Ayers: "We think that having these eviction records follow people for an extended period of time makes it almost impossible to get rehoused. One of the main tools that landlords are using now to just determine whether or not an eviction is on the record is our court-automated system. If they go on, they're not looking at the outcomes of what these cases are, where they've gone, what the underlying issues were — sometimes they were improperly filed. But this record follows them, and there's not even a deep dive into what's going on with that record and people are barred from housing. A year, we think it's reasonable, because any court outcome can be completed within a year after the firing. We think it's really important that people have a fresh start."
Chris Mokler
Director of Legislative Affairs, Wisconsin Apartment Association
Mokler said online electronic records are valuable for landlords to try and choose a good tenant. He said many landlords only own a couple of units and have other jobs, so making it more difficult to find former eviction notices will make it harder to figure out who will pay their rent on time.
Mokler: "It creates more work for the landlords and it also harms other tenants, other good tenants. I'll explain the second one first. If this rule were put into effect, good tenants who pay their rent on time are now going to be equal in their footing on their applications with tenants that have had evictions. A landlord for the first part of my answer was going to have to do more research and try to figure out, because a landlord owes a duty to not only other tenants in the building but neighbors to the buildings in the cities. Because if there's a problem, those are the first people that are going to be upset, which is going to be police calls. It's going to be a problem with city leaders and it has to be dealt with, and nobody likes that."
Watch new episodes of Here & Now at 7:30 p.m. on Fridays.
---
Recent Here & Now
//php dynamic_sidebar( 'news-sidebar-2' ); ?>