'Here & Now' Highlights: Don Millis, Michael Osterholm, Thad Schumacher
Here's what guests on the July 15, 2022 episode said about calls to dissolve the bipartisan Wisconsin Elections Commission, the surging BA.5 omicron variant of COVID-19 and dispensing more emergency contraception with abortion illegal in the state.
By Frederica Freyberg | Here & Now
July 18, 2022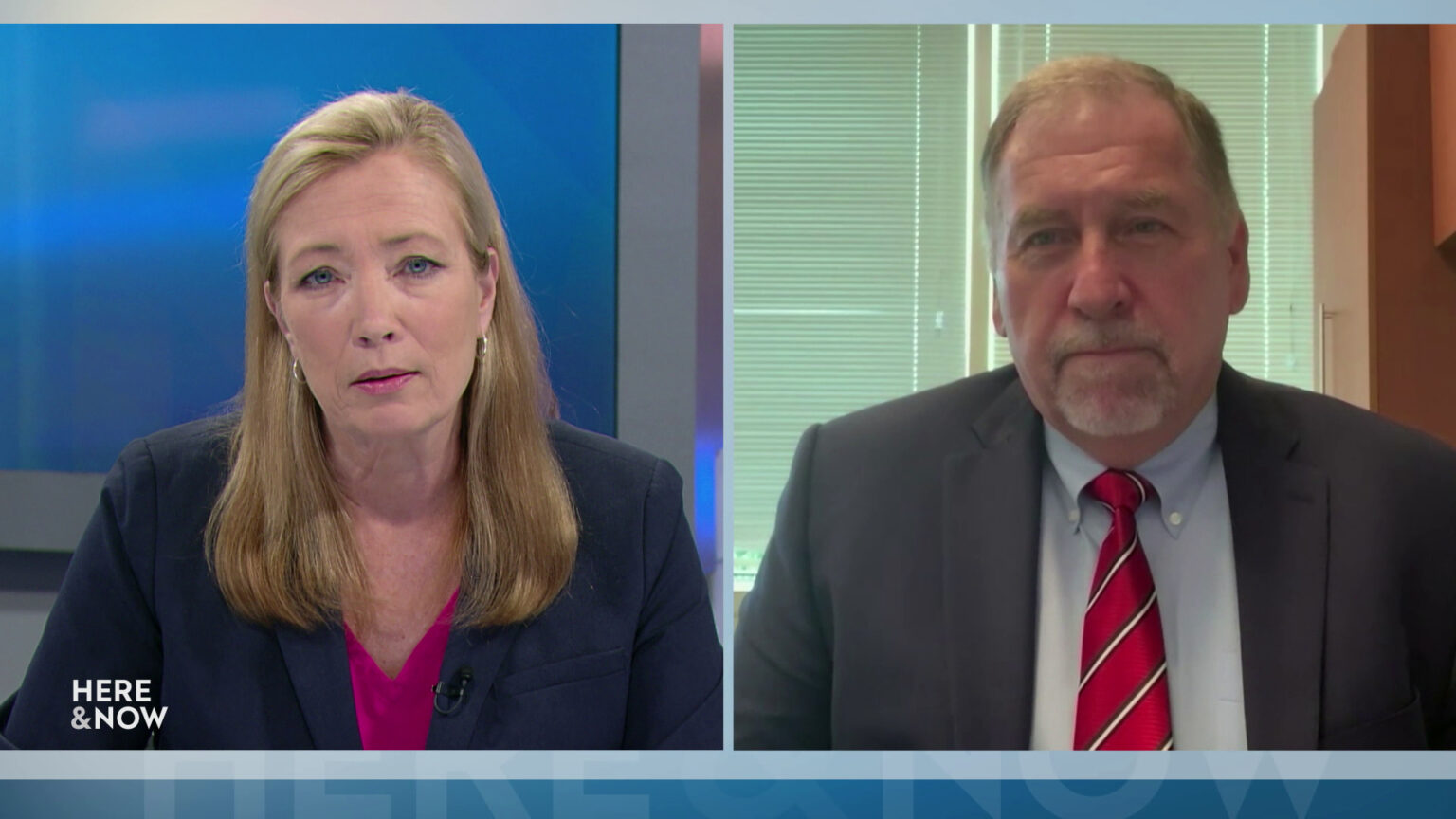 ---
A new Republican member of the Wisconsin Elections Commission, Don Millis, was voted to chair the bipartisan body that oversees elections in the state. He was reluctant to weigh in on controversial, partisan matters. The surge in COVID-19 cases resulting from the latest omicron subvariant has Wisconsin's two largest cities reinstating safety measures. Infectious disease expert Michael Osterholm said new variants should be expected moving forward. In the wake of abortion becoming illegal in Wisconsin, one Madison-area pharmacist, Thad Schumacher, said he decided to stock his shelves with emergency contraceptives at wholesale prices to provide access to the medication.
Don Millis
Chair, Wisconsin Elections Commission
The incoming chair of the Wisconsin Elections Commission, Don Millis, lamented deadlocked votes that result due to the even partisan split of this agency tasked with running elections in the state. A Republican appointee, Millis said he was reluctant to talk about the slate of false electors for Wisconsin in the 2020 presidential election, one of whom is another Republican commissioner. He also could not commit to whether President Joe Biden was legitimately elected.
Millis: "I have my personal feelings on that. It seems like every time I'm asked about my role on the commission, that's one of the questions that has been asked to me. Clearly, the Supreme Court decided that there were things that were untoward in terms of the drop boxes. Whether that had an impact on the election results, I don't know if there's any evidence of that. But I'm not going to opine on whether or not in my role as head of the commission that the one candidate won or another."
Michael Osterholm
Director, Center for Infectious Disease and Research Policy at the University of Minnesota
The omicron BA.5 subvariant is causing a spike in COVID-19 cases in Wisconsin at levels not seen since early June, according to state health officials. As a result, Milwaukee has reissued masking guidance for indoor public settings and Dane County is extending an emergency hotel shelter program for those experiencing homelessness. Public health covid-data dashboards report rising positive test results, but according to Osterholm, case counts are in reality much higher.
Osterholm: "We have a major undercount occurring because people are not getting tested using the kinds of testing systems like the PCR testing system that would give you results that get reported. As you noted, many people who are using at home testing those results, first of all, are somewhat challenging that we know a lot of people right now are testing negative when in fact they are positive. In addition, they're not getting reported. So I would say at this time it's clear that there are many, many more cases occurring in the community. I personally know of more people in my own life right now that are infected than I've seen at any time in the entire pandemic. So the one thing that we are using right now as a measure indirectly of what's happening is hospitalizations and deaths. And unfortunately, both of those are creeping up quickly throughout the country."
Thad Schumacher
Owner, Fitchburg Family Pharmacy
When the U.S. Supreme Court overturned Roe v. Wade, abortion became illegal in Wisconsin due to an existing law on the books. This change has sent abortion providers scrambling to care for their patients, while individuals are stocking up on emergency contraceptives – just in case. One pharmacy in the Madison area is responding to the demand.
Schumacher: "We have seen it go up. We probably sold one package a month prior to the decision. We have sold several packages a day since the decision. I think we saw that there was a trend, that people are going to be wanting to get emergency contraceptive care for themselves to have it around. That created an increase in demand which can result in a short supply. And of course, in short supply can lead to increased price. So I think we made a decision to try and purchase a large quantity so that we could have it on hand, and then decided to make it, basically sell it at our cost, so that we can make sure to dampen any risk of increased price."
Watch new episodes of Here & Now at 7:30 p.m. on Fridays.
---
Recent Here & Now
//php dynamic_sidebar( 'news-sidebar-2' ); ?>