'Here & Now' Highlights: Derrick Van Orden, Jenni Schrock, Sara Shaw
Here's what guests on the June 23, 2023 episode said about writing the next Farm Bill, the end of a child care subsidy program, and post-pandemic summer school enrollment.
By Frederica Freyberg | Here & Now
June 26, 2023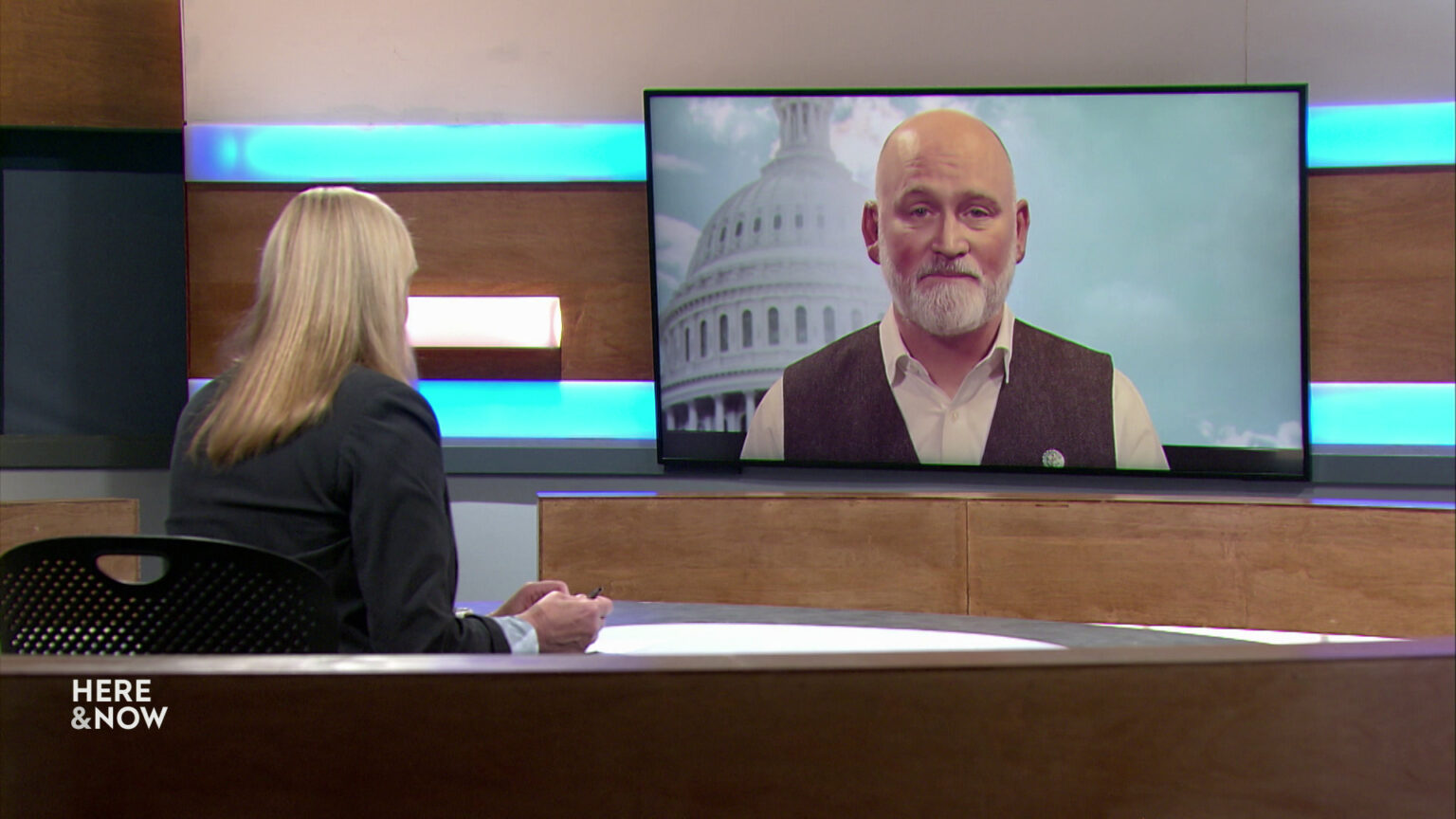 ---
U.S. Rep. Derrick Van Orden, R-Prairie Du Chien, who sits on the House Agriculture Committee, discussed holding listening sessions to get input on the 2023 Farm Bills. The Wisconsin Legislature voted not to extend federal pandemic subsidies with state funds to help child care providers — the owner of a Richland Center childcare center, Jenni Schrok, described having to lay off staff and increase fees. COVID-19 halted summer school offerings for K-12 students in 2020 and rebounded in certain districts by 2022 — Wisconsin Policy Forum senior researcher Sara Shaw described a partial recovery likely not reaching pre-pandemic enrollment due to staffing shortages.

U.S. Rep. Derrick Van Orden
(R) Prairie du Chien
The Farm Bill is an omnibus, multi-year law that governs agriculture and food support for low-income families, including the Supplemental Nutrition Assistance Program, or SNAP, which is by far its largest expenditure. The only member of the House Agriculture Committee from Wisconsin, Rep. Van Orden would like to see the 2023 Farm Bill include expanded work or training requirements for recipients to qualify for the assistance.
Rep. Van Orden: "I volunteered to be on the subcommittee for SNAP because I was raised in abject rural poverty by a single mother, and we were on what was then food stamps. It's no longer — you don't have a stamp anymore, it's the SNAP program. So I used those programs as a child and we had subsidized school lunches. I had government cheese when I was being shot at as an active duty Navy SEAL. My wife and I used to work to help feed my children. So I wanted to be on the SNAP committee because people on both sides of the aisle need to understand that these are vital programs, and they're designed to be a hand up, not a handout."
Jenni Schrock
Owner, Sunshine and Giggles
Hundreds of millions of dollars in federal pandemic-aid grants flowed to child care centers across Wisconsin to help keep the industry afloat by stabilizing staffing and keeping tuition costs down. However, this federal funding expires by 2024. Gov. Tony Evers included more than $340 million in his proposed 2023-25 state budget to continue the Child Care Counts subsidy, but the Republican-controlled Joint FInance Committee did not include that funding in the state budget. Child care providers are saying an end to this funding would lead to layoffs or tuition increases for families, including at Schrock's day care center in Richland Center. She expects to have to raise fees and cut staff following the loss of about $10,000 a month in subsidies. Schrok acknowledged families would likely not be able to afford child care and then not be able to work, calling it a domino effect.
Schrock: "I'm going to have to raise fees for the families because I am not going to be able to budget directly to the teachers that I have — the quality care that they need to keep the quality teachers. I will have to cut my budgets, my supplies. We won't be able to update any equipment. I mean, it's going to be a tight, tight go of it without this money."
Sara Shaw
Senior researcher, Wisconsin Policy Forum
With concerns about loss of learning due to COVID-19, summer school could be an opportunity to make some academic ground. According to her research, Shaw found summer school enrollment — not unexpectedly — cratered amid the height of school closures in 2020 and subsequently rebounded by 2022, but unevenly and not to pre-pandemic levels.
Shaw: "I think in that summer of 2021, that first year kind-of back, there were concerns of staff burnout, of continued covid hesitancy, even with the vaccines, districts kind-of were just getting themselves going again. As we get further out, I think the explanations become trickier to pin down. It is a tight labor market, so teachers have a lot of options or had a lot of options, at least of what they could be doing over the summer. And budgets at the state and local level were fairly constrained. But at the same time, many districts had access to federal relief funds that could have helped fund that summer school. So, probably mostly related to staffing, but also questions in there about school budgets and parental interests, or parents and guardians thinking about how do they want their kids spending this summer."
Watch new episodes of Here & Now at 7:30 p.m. on Fridays.
---
Recent Here & Now
//php dynamic_sidebar( 'news-sidebar-2' ); ?>