Counties Rescind Orders over Legal Concern from Supreme Court Ruling
The Supreme Court order striking down the state's "Safer at Home" order has caused confusion among counties that issued their own stay-at-home orders. Now counties are rescinding their orders in fear of legal retribution.
May 15, 2020 • Northeast Region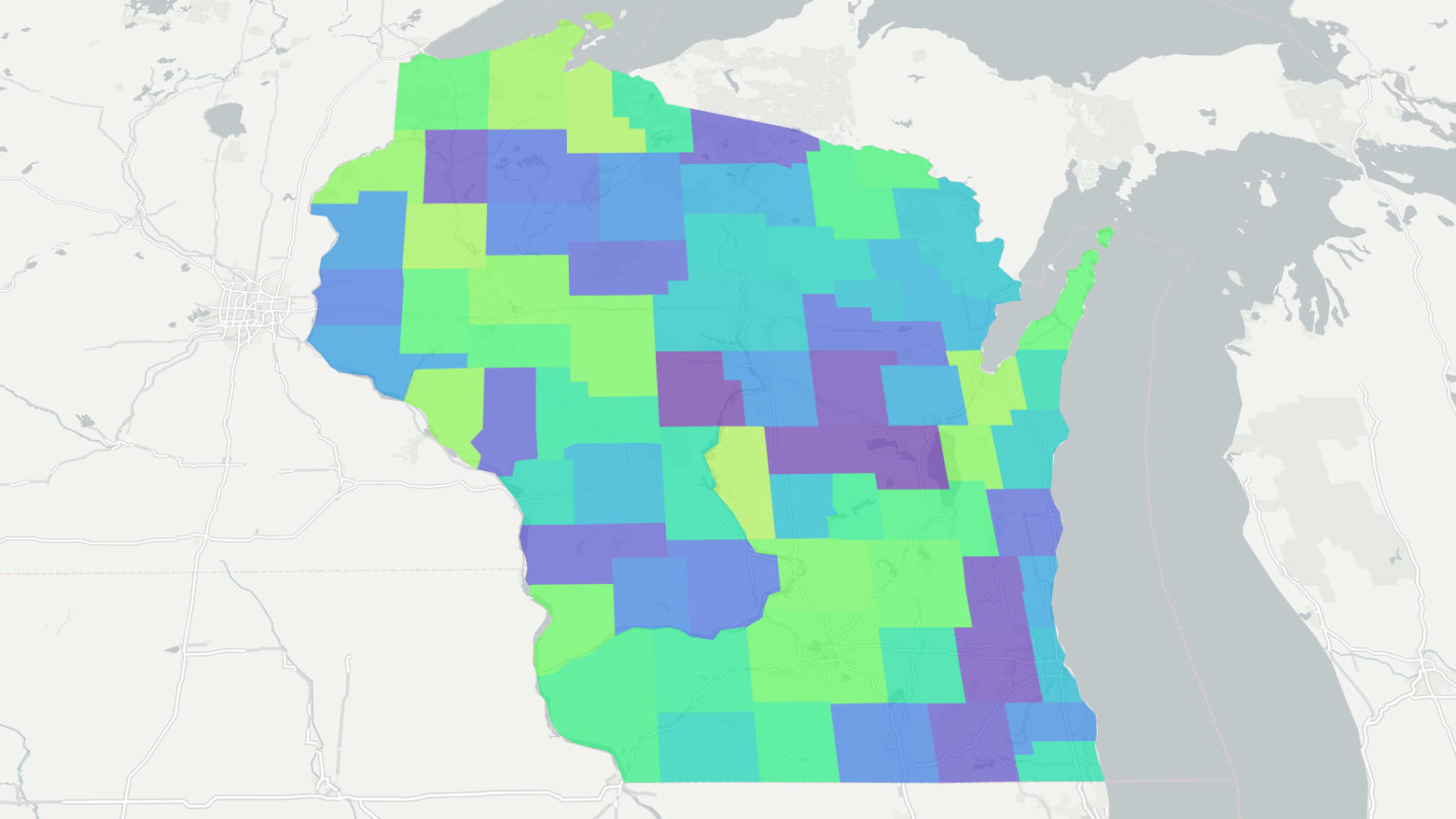 ---
Confusion on the status of local public health orders permeated in the wake of the state Supreme Court ruling striking down the state's "Safer at Home" order.
Upwards of 16 counties issued their own public health guidelines after the Supreme Court said the state's health secretary did not have the unilateral authority to issue a statewide order. State law gives specific authority to local public health departments, including the ability to issue quarantines and isolation orders.
Questions arose however, of whether the Supreme Court's ruling on the Department of Health Services secretary also applied to the authority exercised by local health departments.
Kenosha County initially released its own stay-at-home order to replace the statewide "Safer at Home" order, but has since backtracked over concerns of legality.
"With varying guidance from the Wisconsin Counties Association and more time to review best practices moving forward, together we've determined that we will withdraw our order and instead view Safer-at Home as a series of best practices, rather than requirements," Kenosha County Corporation Counsel Joseph Cardamone said.
The Wisconsin Counties Association later clarified that they did not release any guidance suggesting a local order would run contrary to the Supreme Court decision, saying "counties should act in the best interest of their citizens."
Friday however, Brown County–the site of one of the state's largest outbreaks–reversed course on its stay-at-home order as well. Public health officer Anna Destree cited concerns that the county order could withstand a legal challenge.
Manitowoc County later followed Brown County's suit, saying that the possibility of regional transmission from Brown County rendered a local order moot.
Late Friday, Outagamie County joined the list of local governments rescinding public health orders.
Actions to rescind county-level orders mark a departure from the guidance the governor's office gave municipalities in the wake of the Supreme Court's ruling
"There isn't a connection between the Supreme Court's decision yesterday afternoon and what local public health officers are doing," Ryan Nilsestuen, the governor's chief legal counsel, said. "The Supreme Court overturned the state's efforts to [implement 'Safer at Home'] on highly technical rulemaking grounds. Those same requirements for rulemaking do not apply to local health officers."
Attorney General Josh Kaul also released a guidance Friday, indicating the powers for the state health secretary and local health officials were granted under different laws.
The ability to issue local orders was crucial to some local health officials in the wake of the Supreme Court ruling.
"Continuing public health orders at a local level, which will ensure that we don't go backwards on the progress that we have made," said Public Health Madison and Dane County Director Janel Heinrich.
"I believe Janel [Heinrich] has the authority under [state law] to issue the orders she has issued," said Madison Assistant City Attorney Marci Paulsen.
"I can't predict whether there'll be legal actions. We did have an order in place before there was a statewide order, and we didn't have any legal actions at that point," she added.
In an email to PBS Wisconsin Friday, Paulsen said the county "will not be rescinding our orders we believe they are legal and clearly authorized under state statute."
Under the Supreme Court order, the governor and state Legislature must work together to approve an administrative rule. The governor's office said text of the plan could be published as early as Monday, but the process could take a matter of weeks to finalize.
This comes as Republicans advocate a broad loosening of restrictions. Legislative Republicans had supported a regional approach introduced by Wisconsin Manufacturers and Commerce, and Monday called for getting "everyone back to work in every part of the state."
"This order does not promote people to act in a way that they believe endangers their health," Assembly Speaker Robin Vos, R-Rochester, and Senate Majority Leader Scott Fitzgerald, R-Juneau, said in the wake of the ruling. "We would urge the Evers administration to work with us to begin promulgating rules that would provide clear guidance in case COVID-19 reoccurs in a more aggressive way."
Evers said Thursday that he had a respectful conversation with Republican leaders.
This story was updated to include comment from the Madison city attorney's office, the attorney general's guidance and new counties rescinding their public health orders.
---
Recent Here & Now
//php dynamic_sidebar( 'news-sidebar-2' ); ?>