Close, contrary primary votes illustrate 2022 rifts among Wisconsin Republicans
The close victory for Robin Vos in the Republican primary for the 63rd Assembly District wasn't the only tight race for the party in the state — battles for other legislative districts and statewide seats show the preeminence of the previous election, and former president, for its voters.
By Aditi Debnath | Here & Now
September 7, 2022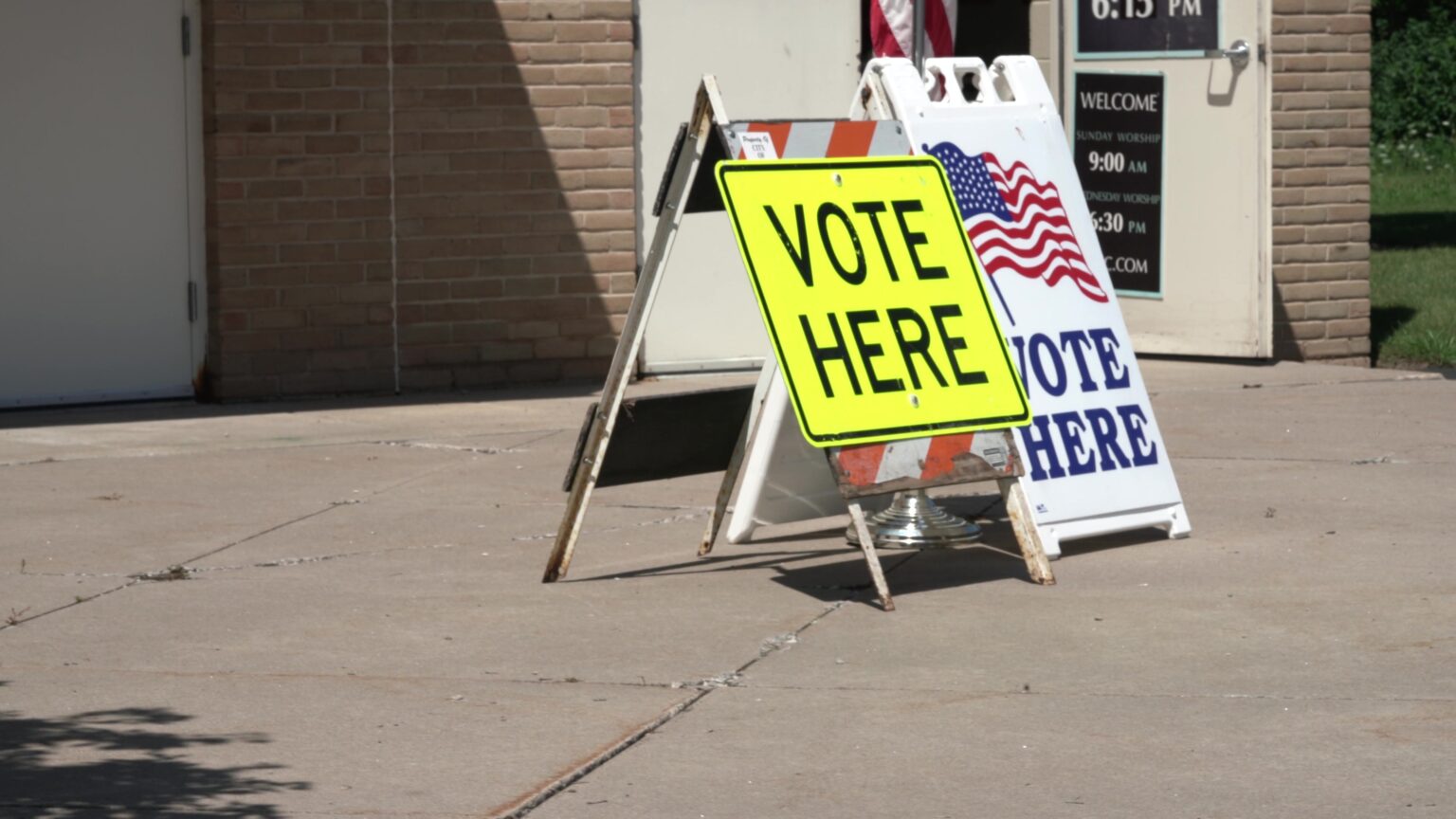 ---
The 2022 primary marked quite the close call for Assembly Speaker Robin Vos, who won with a narrow margin of victory of 51.3% over 48.7% for his heretofore little-known Republican challenger Adam Steen.
Facing a high-profile conservative incumbent with abundant resources, Steen's close run against Vos is a notable indicator of the trend that Republican voters are highly receptive to candidates endorsed by former President Donald Trump. Another prominent example of this trend in Wisconsin, and one in which the insurgent candidate came out ahead, was in the Republican gubernatorial primary. In that race, early favorite Rebecca Kleefisch lost to Trump-endorsed Tim Michels.
These weren't the only races in the primary that saw competition along these lines among Republicans, though. Similar situations unfolded in a number of down-ballot primaries for state legislative seats, with candidates from each wing of the party coming out ahead in different races.
"We saw record-breaking enthusiasm and voter turnout from conservative and independent voters that responded positively to the way our candidates talked about the issues," said Paul Farrow, chair of the Republican Party of Wisconsin.
In the Assembly District 52 Republican primary, Jerry O'Connor won 56% of the vote to defeat three other candidates. O'Connor offered more conservative views than his opponents on issues that included abortion law and gun regulations, and was the only candidate in the primary to support dismantling the Wisconsin Elections Commission. That's an idea promoted by many Trump-aligned candidates after the former president sued the Commission, and has become a prominent area of difference among Republican candidates.
Farrow acknowledged there are different factions within the Republican Party with differing opinions on Trump.
The Republican primary in Assembly District 83 likewise followed this trend, with Nik Rettinger winning 58% of the vote to defeat sole opponent Pat Goldammer. While both candidates shared similar perspectives on tax policy and abortion law, Rettinger was the only one to make accusations about voter fraud and the 2020 presidential election.
According to University of Wisconsin-Madison professor of political science Barry Burden, Republican voters in the state can be quite receptive to candidates who share Trump's politics, but they do not always vote for such candidates when they don't explicitly reference him.
"In races where the former president did not make an explicit endorsement such as the contest for attorney general, the 'trumpier' did not prevail," Burden said.
The Republican primary for attorney general of Wisconsin illustrated how this dynamic could be even more complicated, particularly with three candidates in the race. The final outcome was extremely close between the top two of three candidates, with less than one percent of the vote separating Eric Toney from Adam Jarchow. Meanwhile, third-place candidate Karen Mueller ran only about 10 points behind each of them, with her campaign focusing significantly on the 2020 election outcome. All three candidates directly attacked each other leading up to the primary, with Jarchow repeatedly calling Toney not conservative enough — together, Jarcow and Mueller received more than 60% of the total vote, but Toney won with a plurality.
"Republican voters want candidates who represent Trump's style of politics," said Burden, "but they need clear cues to identify who those candidates are."
In Assembly District 33, meanwhile, Republican primary candidate Scott Johnson defeated Dale Oppermann in a race that was about as close as that between Vos and Steen. The outcome was also similar in terms of who came out ahead. Johnson, who acknowledges that Joe Biden won the 2020 presidential election and said he isn't beholden to his political party, identifies as a "center-leaning" Republican.
"Our caucus will warmly welcome the new members that increase our majority in the Assembly," said Farrow.
The Republican primary race for secretary of state was also close, with Amy Loudenbeck defeating Jay Schroeder and Justin Schmidtka with 47% of the vote. Loudenbeck's campaign emphasized her experience in Legislature, which the other two candidates lacked. While Loudenbeck has stated that she wants to eliminate the Wisconsin Elections Commission and transfer some of the duties to the secretary of state office, Schroeder criticized her for voting to create that agency in the first place. He wanted to abolish the agency and put its responsibilities entirely under the secretary of state's office.
Though Loudenbeck does support moving aspects of election administration to that office, she has not detailed how this approach would work.
"I am not talking about unilateral power," Loudenbeck said in an Aug. 26 interview with Here & Now. "I am proposing duties and responsibilities that are ministerial in nature, that could be transferred to that office. Local clerks in Wisconsin run elections. What I'm talking about is training or guidance or maintaining the voter rolls. Duties that, like I said, are ministerial in nature and not discretionary."
How elections have been and are administered continue to be a major issue among Republican campaigns up to Election Day on Nov. 8.
"It is not so clear that Trump's backing will be helpful in the general election," Burden said.
---
Recent Here & Now
//php dynamic_sidebar( 'news-sidebar-2' ); ?>