Brodhead gets shared revenue boost but continues to pursue budget relief
An increase in funding directed from the state government to local municipalities is helping a small community in southern Wisconsin maintain its services, but struggles continue to keep up with higher costs amid slower growth in new development.
By Jane McCauley, Kristian Knutsen
September 7, 2023 • South Central Region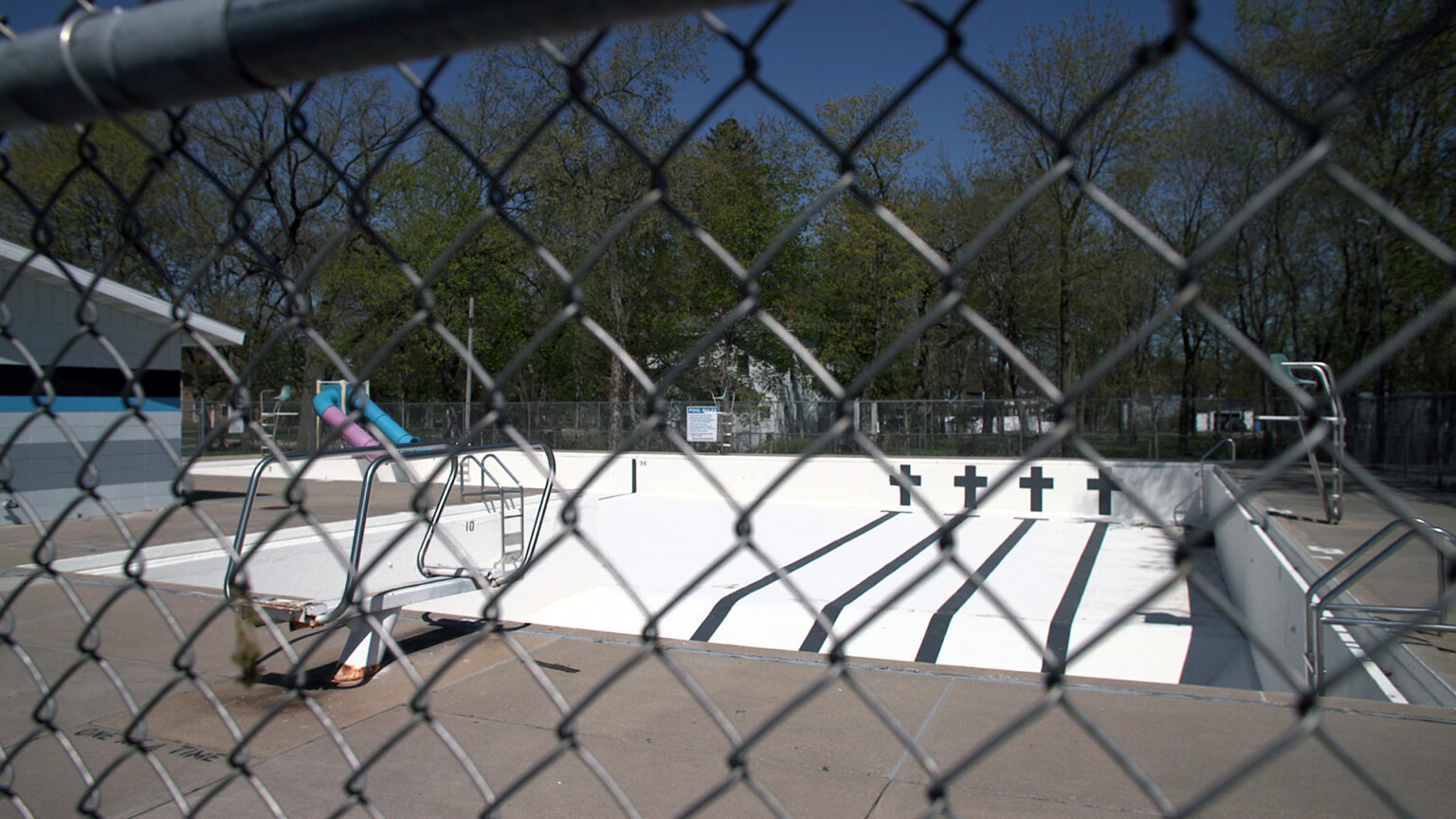 ---
Splashing around in a cool swimming pool helps take the edge off the summer heat. In the small city of Brodhead in south-central Wisconsin, there were fears the public pool would have to be closed down due to a lack of money needed to operate it.
"It's my hometown — we had a pool, we had parks and rec. We had all of those things, and it looks like my hometown is no longer going to have them," Brodhead Mayor Edward "Casey" Jones said in May about the local government's ongoing budget woes.
"So that's how dire it is," said Jones.
Local governments across Wisconsin have struggled for decades to pay to operate pools and parks and most especially police and fire protection as costs exceed their revenue from property taxes and other sources. One long-standing funding stream for cities, villages and towns is shared revenue from the state government, which serves as an essential component of local budgets around the state.
The amount of shared revenue that municipalities receive has not grown for several decades, however, following a series of cuts in over the past 20 years, even as the cost of municipal services has grown. That has left local governments seeking a boost to the program for years, one that came when Gov. Tony Evers and Republican lawmakers struck a deal as part of the 2023-25 biennial budget process. Under a bill passed by legislators in mid-June and signed by the governor a week later, 20% of Wisconsin's 5% state sales tax receipts would be used as shared revenue to provide a roughly $1.6 billion overall budget boost for municipalities.
The new law has helped to cover some of the budget shortfalls faced by Brodhead, which was operating in the red year after year. According to the Wisconsin Department of Revenue, the city received $802,626 in shared revenue in the 2017 fiscal year, most of which came via a program called "County & Municipal Aid." That figure dropped over the next four years to $791,542 in the 2021 fiscal year before a one-tenth of 1% increase to $792,336 for 2022. For 2023, Brodhead will get about $940,000, a nearly $147,000 increase in funding from the state. That's a 20% jump from the previous year.
Even with those additional funds, though, the city is still running a significant deficit.
One of the programs that was almost cut was the city pool, which costs around $80,000 annually to operate. But to maintain the pool throughout the season, the city still has a net loss of about $50,000. Only about $30,000 of that figure is covered by admission fees by its users. But for now, the extra funding has kept the pool open for the summer.
"[The pool] would have had to go, but now at least we have the opportunity to look at it and decide what we can do to try to save it in the future," Jones said.
But none of the new funding will go to the pool. Instead, it will be allocated to public safety programs, including the Brodhead Fire District and Brodhead Police Department.
While the additional funding is helping keep the pool and other city services afloat, the mayor sought out advice about how to relieve the city of more budget difficulties.
To help create a new budget for the city when the shared revenue funding is released on September 15, Jones and other Brodhead community members sat down with UW-Extension educators for assistance.
Karl Green, local government education program manager with UW-Extension, explained how municipalities can spend money with funding the state provides. Economic trends like inflation and increasing interest rates – both of which are leading to higher housing prices — continue to impact communities like Brodhead. Similarly, the city and smaller communities like it are experiencing a slowing rate of construction, so new property tax revenue growth is also slowing.
"So you can see that [Brodhead] is getting the County Municipal aid, and they're not getting additional funding every year," Green said. "Their expenses are going up, and yet their ability to increase their [property tax revenues from new construction] has been hindered by this lack of development or lack of growth. Now they have less money, and they have to spend it on more expensive things."
The team of about 20, including the mayor and community members, are meeting biweekly to make plans about the city's 2024 budget and how it can best serve the community and its needs.
"Fiscally, we should be in good shape this year," Jones said. "We're still not where we were. However, we made significant changes in order to overcome [the deficit]."
And whether the pool will remain open for another summer remains uncertain as well.
"We have so many people that use [the pool]," Jones said. "We won't know more until September when the budgets come out."
---
Recent Here & Now
//php dynamic_sidebar( 'news-sidebar-2' ); ?>