Breaking: Wisconsin Assembly Speaker Orders Investigation into Election
Without offering specifics, Assembly Speaker Robin Vos said concerns about mail-in ballots and voter fraud warrant an investigation from the Assembly Committee on Campaigns and Elections. The Wisconsin Elections Commission has said there were no irregularities in Tuesday's election.
November 6, 2020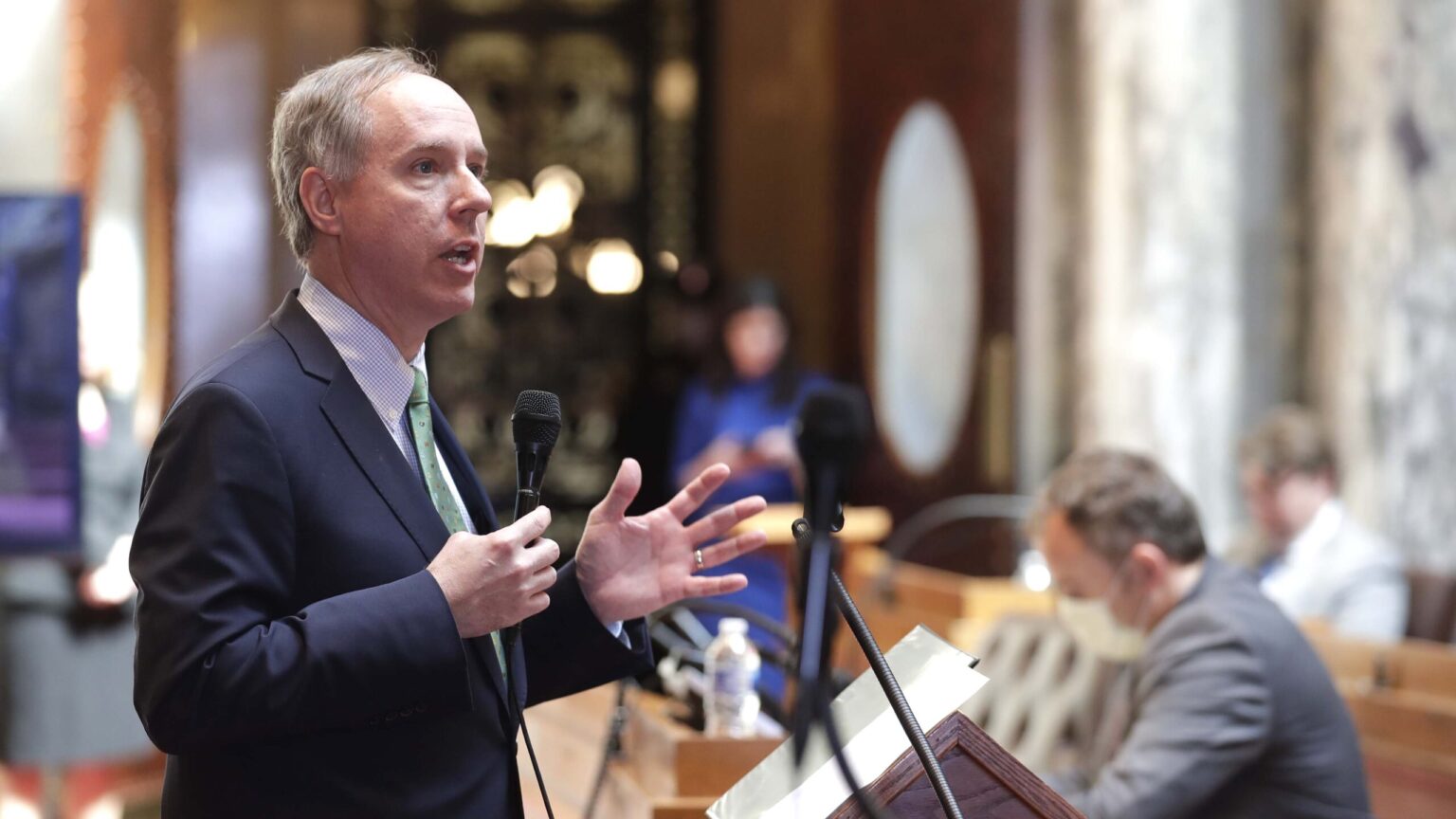 ---
Assembly Speaker Robin Vos announced Friday he is directing the Assembly Committee on Campaigns and Elections to review how Wisconsin's election was administered.
"With concerns surfacing about mail-in ballot dumps and voter fraud, Wisconsin citizens deserve to know their vote counted," Vos said in a statement.
Vos said he is using the committee's investigatory powers under state law to enact the directive, despite also acknowledging "Wisconsin's election system is one of the best in the country."
"I hope the committee investigates the inefficiency of Milwaukee's central count of absentee ballots," Vos said.
Wisconsin Elections Commission Administrator Meagan Wolfe has reiterated that Wisconsin's elections Tuesday were carried out according to state law.
During a Thursday news conference, Wolfe said she had "not received any report of any irregularities" during Tuesday's election.
She addressed concerns of a significant number of ballots being added to the state's tally early Wednesday morning, saying those were due to municipalities that centrally count their absentee ballots reporting all their absentee ballots at once.
"[The ballots] all had to be counted until they were finished and then they all had to be reported at once," Wolfe said. "So that's where you're going to see some of those spikes."
"Beyond that, no, there's been no problems reported to our office, no complaints filed with our office on any irregularities," she added.
The Speaker's comments come amid false allegations from President Donald Trump and supporters that voter fraud occurred in Tuesday's elections, despite providing no evidence pointing to that conclusion.
The Assembly's Democratic leader Gordon Hintz responded to the Republican speaker's move that "it just demonstrates that this is the party of Donald Trump, and I think the Wisconsin state Legislature is going to do what he wants."
"They seem to be fitting in with other lines that have been used in the past to undermine credibility and trust in high turnout in some of our biggest cities," Hintz added. "It's hard to look at this any other way."
Demonstrators Call to "Stop the Steal"

This comes the same day as a "Stop the Steal" rally at the state Capitol. Event organizer Alexander Bruesewitz questioned the results of Tuesday's election in Wisconsin.
"The trajectory of the night—Trump was going to win, and then come 4 a.m., a spike and Trump's down," he said.
He said looking into the validity of the election helps the Biden campaign as well as the Trump campaign.
"If [Biden] does pull it off, he doesn't want that asterisk next to his name saying he's illegitimate," Bruesewitz said.
The Madison protest mirrors other pro-Trump rallies around the country that claim election impropriety without evidence.
In Wisconsin, Tuesday's unofficial results go through a certification at both the county and municipal level. Once counties report official results to the state, campaigns can ask for a recount—a move the Trump campaign has indicated they are considering. The state makes a final certification of the results Dec. 1.
This story is developing and will be updated.
---
Recent Here & Now
//php dynamic_sidebar( 'news-sidebar-2' ); ?>