Top Elections Official: No Irregularities Tuesday
Elections commission administrator Meagan Wolfe says she has seen no reports of irregularities Tuesday, despites claims from the Trump campaign.
November 5, 2020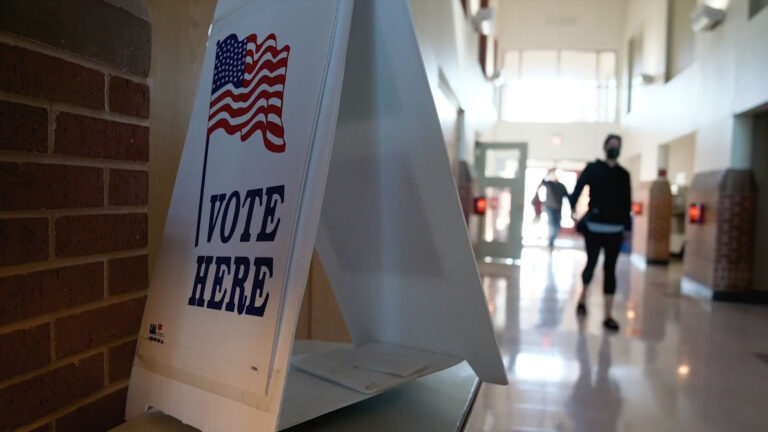 ---
Wisconsin Elections Administrator Meagan Wolfe said there were no irregularities in Wisconsin's election Tuesday.
This comes after the Trump campaign raised concerns about irregularities in several Wisconsin counties during a media call with national reporters Thursday.
Wolfe said she had heard of some concerns stemming ballots being included in counties' tallies early into the morning on Wednesday. She said that stems from how some municipalities handle absentee ballots—which were cast at a much higher rate this year.
"That's because of central counting," she said. "All the absentees coming in at night they all had to be counted until they were finished and then they all had to be reported at once—and so that's where you're going to see some of those spikes."
"Beyond that," Wolfe added, "there's been no problems reported to our office, no complaints filed with our office on any irregularities."
She also said she has not received any communication from the Trump campaign regarding a possible recount. The campaign said earlier in the week that it would look to seek a recount.
"They really can't make a request until after we have the certified canvasses from the counties," Wolfe said.
Municipalities first run a canvass to check the results of the election, which is followed by each of the 72 counties running a similar process. Any campaign has until the day after the final county submits its canvass results to the state to file for a recount. Counties have until Nov. 17 to complete the canvass, but could finish early.
Current results show Democrat Joe Biden has a 0.63% lead over the president, equating to 20,000 votes. A candidate can ask for a recount if the result is within 1%, but must pay for it if the result is more than 0.25%.
Recent Here & Now
---