As Jury Issues Guilty Verdicts in Chauvin Trial, Lawmakers Debate 'Use of Force'
On the same day a former police officer was convicted of murdering George Floyd, the Speaker's Task Force on Racial Disparities deliberated over how Wisconsin law enforcement officers should be allowed to apply force.
April 20, 2021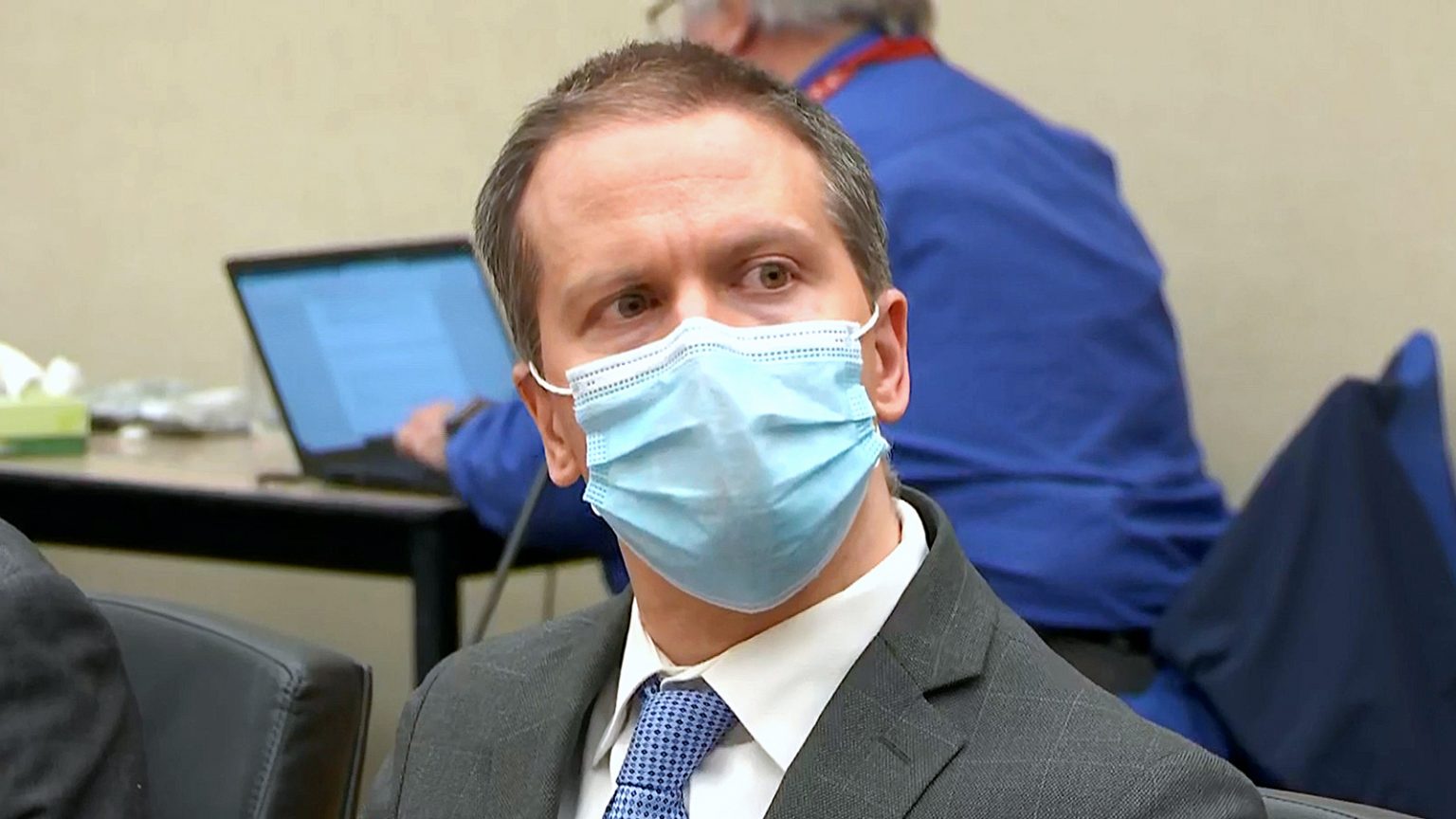 ---
Only hours after Wisconsin lawmakers wrapped up seven months of work to offer recommendations to reform policing practices in the state, jurors in neighboring Minnesota issued guilty verdicts in the murder of George Floyd.
Former Minneapolis police officer Derek Chauvin was found guilty on all three counts — second-degree murder, third-degree murder and second-degree manslaughter — for the May 25, 2020 killing of George Floyd. The jury deliberated for less than 11 hours before convicting Chauvin.
In the high-profile and closely watched trial, Chauvin, a white man, was charged and tried for leaning his knee into the neck of Floyd, a Black man, for nine-and-a-half minutes, pinning him face-down on the ground as Floyd repeatedly said he couldn't breathe.
"The world watched George Floyd's final moments and refused to look away. Communities around the country and the world demanded change," said U.S. Rep. Gwen Moore, D-Milwaukee, in a statement.
"Far too many Black lives have been taken by police and change is long overdue," stated Democratic U.S. Senator Tammy Baldwin.
Over the course of two weeks, the 12-member jury heard testimony from 45 witnesses, including bystanders, emergency personnel on the scene, medical experts and law enforcement officers. Chauvin exercised his 5th Amendment right not to testify in his own defense. Video of Floyd's last moments of life were played over and over from many angles, as well what happened before and after.
Cell phone video of Floyd's murder quickly went viral around the world and inspired daily Black Lives Matter protests in cities across the United States and sparked a global movement, with participants pleading for reform to police policies, greater accountability for law enforcement officers and a rethinking of large budgets for agencies to be used for other community services.
"As I said last year, what we saw on the video of the events leading to George Floyd's death was not law enforcement," said Wisconsin Attorney General Josh Kaul. "Derek Chauvin was not protecting or serving the residents of Minneapolis. He was committing a horrific crime."
On the same day the jury rendered guilty verdicts in Chauvin's use of force on George Floyd, members of the Speaker's Task Force on Racial Disparities deliberated the definition of the phrase "use of force." Composed of Wisconsin lawmakers and community members, this task force has investigated a number of policing issues that could be considered by the Legislature to become law.
The task force's Subcommittee on Law Enforcement Policies and Standards has wrapped up seven months of work to offer its recommendations. A report of 17 recommendations is now being finalized by task force co-chairs Assembly Majority Leader Jim Steineke, R-Kaukauna, and Rep. Shelia Stubbs, D-Madison, and will be released soon.
"The status quo has gotten us to the stories that we continue to see over and over and over again," said Stubbs as lawmakers met Tuesday afternoon. "The Black man is murdered right before our eyes. Minnesota is not far away from here. You have cases in the state of Wisconsin. We are in a unique position that we can walk out of this room crafting what works for us and don't have to look at the next state. What works for us in Wisconsin."
The committee's final meeting held a nearly three-hour discussion on the definition of the phrase "use of force" in policing and how to codify a statewide definition. During the conversation, a parsing of words around "proportional" use of force and "objective reasonableness" split committee members.
In addition to use of force, the subcommittee has discussed a number of other police policy issues, including body cameras, training practices, officer misconduct, duty to intervene, de-escalation and crisis intervention.
---
Recent Here & Now
//php dynamic_sidebar( 'news-sidebar-2' ); ?>