AG Releases New Details on Jacob Blake Shooting
Attorney General Josh Kaul released details from the state's investigation into the shooting, including the name of the officer that shot Jacob Blake.
August 26, 2020 • Southeast Region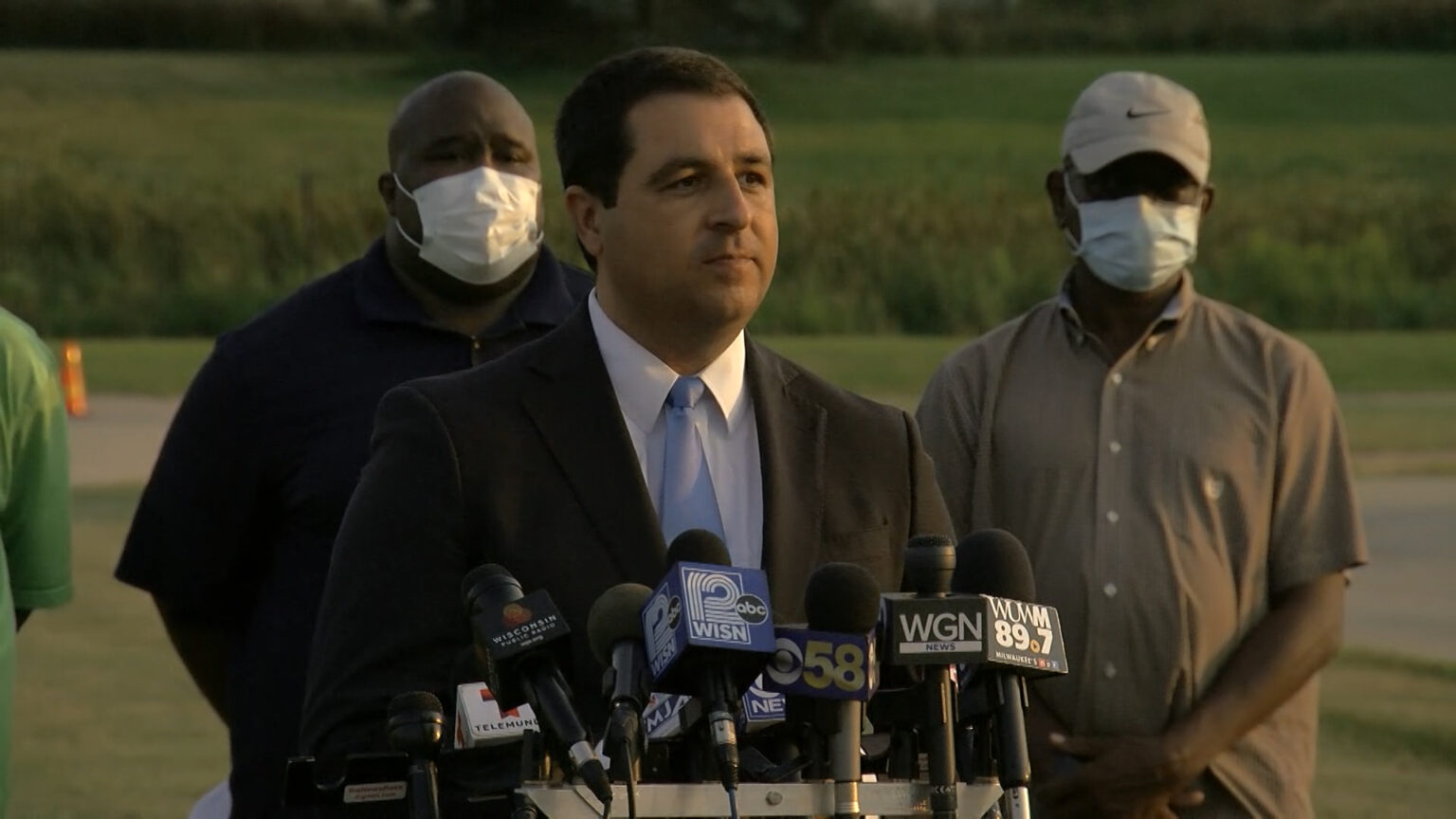 ---
The state Department of Justice, which is leading the investigation into the Jacob Blake shooting, named the Kenosha officer who shot Blake in a release of new details from the investigation.
The release confirms Rusten Sheskey, who has been with the Kenosha Police Department for seven years, shot seven times into Blake's back while holding onto his shirt. He has been placed on administrative leave.
The new details also establish a timeline for the incident: before the shooting, officers tried to arrest Blake, using a taser in the attempt.
The release also detailed that Blake said he had a knife during the initial interaction with police, which investigators later found in his car.
Attorney General Josh Kaul said during a Wednesday news conference that the investigation was moving quickly, and that he was able to share some details because investigators had already interviewed material witnesses.
"Having top-notch investigators [with the state DOJ] who handle a lot of these cases and are expert in investigating them, I think is a good process," Kaul said.
Kaul added that it would ultimately be at the discretion of the local district attorney whether to file charges based on the report from DOJ investigators, but that the DA could appoint a special prosecutor if he so chooses.
Kaul also decried the shooting during Tuesday's protests in Kenosha as "despicable."
"People who are coming to the community to commit arson, or violence…if they think they are serving an agenda, they are wrong," he said.
This also comes as the U.S. Department of Justice announced the FBI would be conducting its own civil rights investigation into Blake's shooting.
---
Recent Here & Now
//php dynamic_sidebar( 'news-sidebar-2' ); ?>