Join PBS Wisconsin for an Autumn of Exploration!
September 29, 2021 Marci Glaus Leave a Comment
Join PBS Wisconsin Education for an Autumn of Exploration! You can count on PBS Wisconsin to be on your journey wherever you are this fall – at home, at school, on your TV, PC, tablets and mobile devices, and everywhere your exploration takes you!
Enjoy Games and Entertainment
Create stories, solve puzzles and even build a tower of cows with the most popular PBS KIDS games. The wide variety of games provides endless fun as the daylight gets shorter and temperatures start to drop. Create an amazing story alongside Xavier Riddle and friends, or build and jam to your own Pinka-Perfect Band! Many games are also available in Spanish.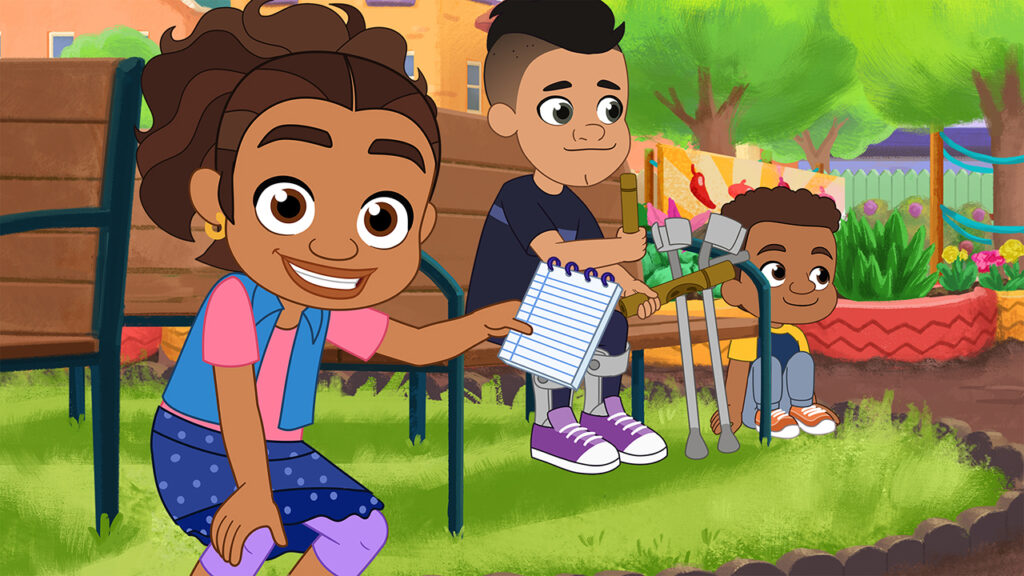 Watch Online or on PBS Wisconsin Channels
Enjoy back to school with Daniel Tiger, new autumn premieres and Halloween fun! Get ready for Alma's Way, a new PBS KIDS series created by Sonia Manzano, who played the beloved Maria on Sesame Street. Alma is a curious six-year-old Puerto Rican girl from the Bronx who shares her "think throughs" while finding solutions to challenges. Settle in for her premiere on Oct. 4. Then, be sure to join Curious George and The Cat in the Hat for costume planning and spooky fun. Watch on the PBS Wisconsin PBS KIDS 24/7 channel online, TV channel PBS Wisconsin-4 and the PBS KIDS Video App.
Find Ways to Play
Parents and caregivers can practice literacy and math skills with children with age-appropriate crafts and recipes. A pumpkin smoothie will hit the spot this season while comparing and measuring ingredients. What special message would you like to share? Help write and record a message to someone you love and send it! Discover many other activities for help with science, arts, emotions and social skills, too. All of the materials are created by expert educators and child development professionals.
Learn more and explore the fun at pbswisconsin.org/education.