Wisconsin's 'Roller Coaster' Wildfire Season in 2021 Is Still Going
Lighter snowpack and drier spring conditions have fueled a widespread spate of fires across the state, with the Department of Natural Resources issuing warnings about high risk conditions.
By Zac Schultz
May 3, 2021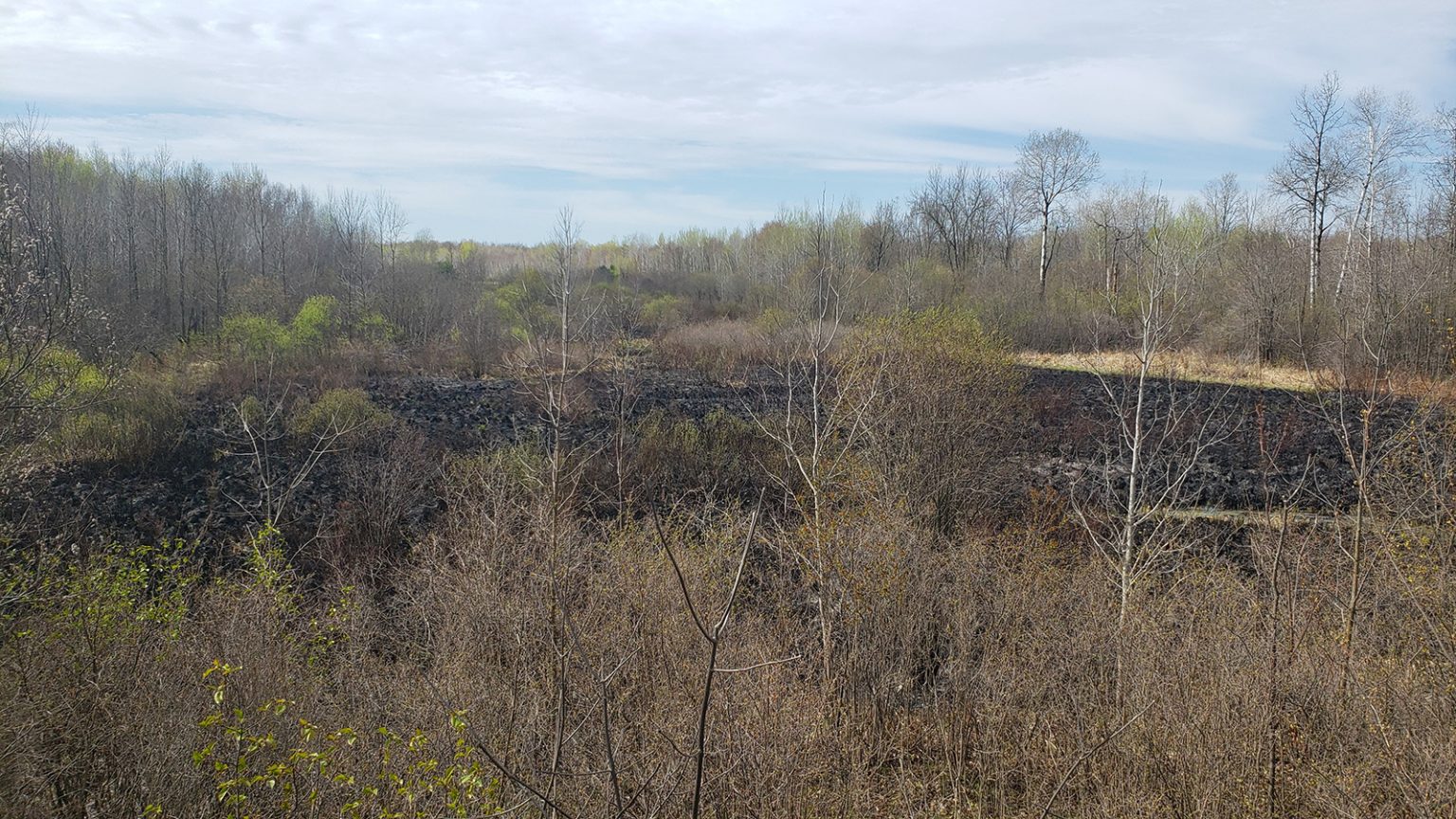 ---
Wildfires in Wisconsin have burned nearly 1,800 acres of land so far in 2021, more than all of 2020, with more than a month to go in the typical wildfire season.
"This year has been a roller coaster," said Catherine Koele, wildfire prevention specialist with the Wisconsin Department of Natural Resources, pointing to lighter than usual snowpack in the northern part of the state that led to an earlier start to the wildfire season.
"We were snowfree statewide a couple weeks early, especially in northern Wisconsin," said Koele.
The typical wildfire season starts in southern portions of the state and moves north, but this year it all started at the same time. Add in drier than usual conditions and Koele said the average-sized wildfire has increased from two acres to more than three.
Gov. Tony Evers issued a state of emergency order for wildfires in April, after large fires in the Milwaukee and Necedah areas each burned more than 200 acres.
The DNR's online burn map updates burning restrictions each day, and the threat level can shift rapidly, depending on the weather. Just last week, most of the state was in the green, meaning low fire danger, but by May 1, high winds and temperatures led to a "red flag warning," the highest level possible. Ten fires over the weekend burned more than 16 acres of land. County-level fire danger warnings remained high or very high on May 2, before dropping to low or moderate in most of the state (excepting its northwestern corner) following a round of rainstorms.
The DNR reports 98% of all wildfires are caused by people, with 40% coming from escaped fires when people burn debris while cleaning up their yards. Another 25% are caused by equipment sparks from chainsaws or trucks. Just 3% of wildfires are caused by campfires, and only 1% by cigarette butts. The remaining fires come from fireworks, arson and wood ash disposal when people clean out fireplaces.
Koele said people need to "know before you burn" to make sure they don't cause a fire. Anyone thinking about burning can apply with the DNR for a free burn permit. The DNR does bill people who cause wildfires for the cost of fire suppression.
Koele said Wisconsin wildfires are different from fires in the western United States because those fires are often caused by drought and lightning and can spread rapidly through the topography of the area, including large tracts of federal land. Wisconsin, she explained, "is a different ecosystem from out west; larger tracks out west, more urban interface here, more private land, not federal."
Koele says wildfire season is not over, even with the rain and green grass in most yards. She says the season typically ends around Memorial Day, when the woods and fields have greened up.
---
Recent Here & Now
//php dynamic_sidebar( 'news-sidebar-2' ); ?>