Wisconsin's COVID Condition: Pandemic Metrics Plunge, The Last Local Rules Expire
The number of new cases and hospitalizations around the state are dropping to their lowest levels since COVID-19 first emerged, as people once again start gathering in large numbers with an end to public health restrictions.
By Will Cushman
June 4, 2021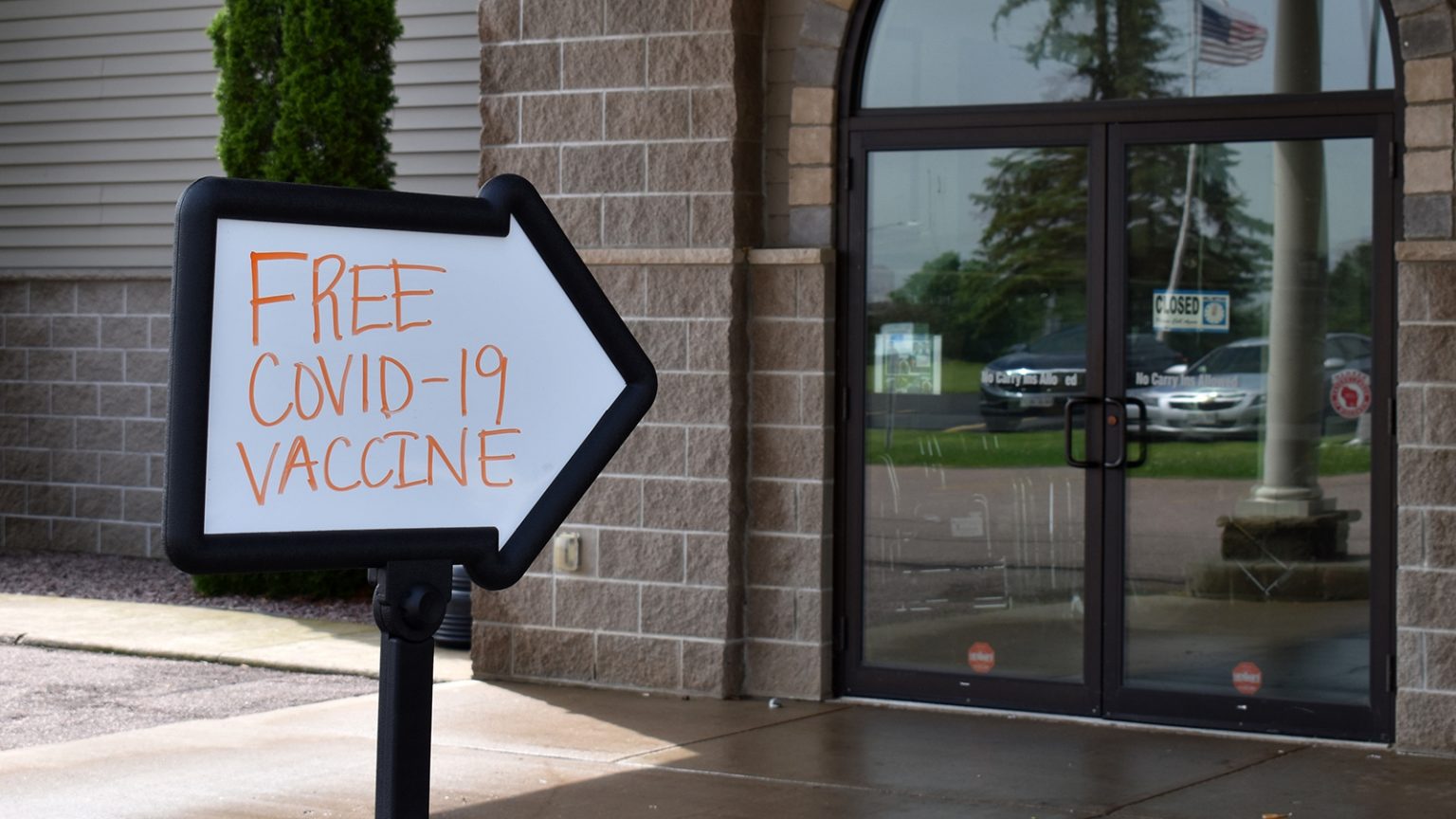 ---
About 15 months after the global pandemic struck Wisconsin, new confirmed cases of COVID-19 and related hospitalizations are nearing all-time lows in the state as the last remaining local public health restrictions expire. At the same time, the pace of vaccinations continues to slow, but thousands of residents are still getting a shot every day.
Here's the status of the COVID-19 pandemic in Wisconsin.
New cases plummet
The rate of new COVID-19 cases confirmed in Wisconsin has rapidly fallen in late May and early June 2021 to levels not seen since the pandemic's early days when testing was very limited.
Wisconsin's 7-day average for new confirmed cases stood at 145 on June 3. That amounts to a decline of about half in just one week and more than three-quarters since May 1. The average sat at its lowest point since April 20, 2020, just weeks into Wisconsin's initial stay-at-home order in response to the new disease.
In a similar trend, the state's 7-day test positivity average fell to 1.5% by June 3, its lowest point since testing for COVID-19 began on a limited basis in March 2020 before expanding later in the spring.
However, much as was the case at the beginning of the pandemic, far fewer Wisconsinites are being tested for COVID-19 in recent weeks. This drop is in part due to the 2020-21 school year winding down — thousands of students and staff were being tested every day throughout the spring semester at the University of Wisconsin-Madison alone.
Still, other pandemic metrics are similarly nearing or reaching all-time lows.
The daily number of people hospitalized for the disease on June 3 was 194, its lowest point since April 2, 2020. This decline is largely driven by falling hospitalizations in the more densely populated regions of southeast and south-central Wisconsin, while rates have remained relatively low across the rest of the state throughout much of the spring. Hospitals in a region including metro Milwaukee, Fond du Lac, Sheboygan, Racine and Kenosha were treating 84 patients for COVID-19 as of June 3, just above the lowest number of patients for that region since the Wisconsin Hospital Association started tracking care capacity at the end of March 2020.
The 7-day average for newly reported COVID-19 deaths stood at five as of June 2, not far from lows hit in the summer months of 2020.
The slowdown in disease activity has prompted the Wisconsin Department of Health Services to revise how it reports COVID-19 metrics as it takes the opportunity to continue data cleanup efforts. On May 27, the agency unveiled a new data presentation emphasizing 7-day averages over daily figures and announced it would no longer report new data on weekends.
Last remaining restrictions lifted
The decline in COVID-19 activity across Wisconsin coincides with the expiration of all pandemic-related restrictions on public activity in the state's two most populous metro areas. On June 1, the city of Milwaukee's mask order expired, and the following day a similar order expired in Dane County, along with the county's restrictions on public gatherings and capacity limits on commercial establishments.
Milwaukee and Dane County's expiring orders were the last remaining in the state after a number of other local rules requiring face masks were repealed in May, following updated Centers for Disease Control and Prevention guidelines dropping masking recommendations for vaccinated people in most settings.
Local officials in Dane County had previously cited the county's vaccination rate — the highest in the state — for allowing its local orders to expire.
As of June 3, 363,853 Dane County residents, two-thirds of its population, had received at least one dose of a COVID-19 vaccine, including about half of recently eligible 12- to 15-year-olds. Statewide, nearly 2.8 million residents, or nearly half, have received a first dose, including one-fifth of 12- to 15-year-olds and a third of 16- and 17-year-olds.
Two other counties have vaccination rates exceeding 60% as of June 3: the summer tourism hotspots of Bayfield County and Door County. More than 50% of residents have received at least one dose in 13 other counties, including adjacent La Crosse and Trempealeau counties in western Wisconsin, a handful of counties on and near the Lake Superior shoreline and several suburban counties in the Milwaukee and Madison metro areas.
A handful of rural counties around the state continue to lag in vaccination rates, with rates in Clark and Taylor counties barely budging throughout late May and into early June. More than 70% of residents in both counties remain unvaccinated.
---
Recent Here & Now
//php dynamic_sidebar( 'news-sidebar-2' ); ?>