Wisconsin's COVID Condition: Mask Orders Ending as Youth Vaccinations Rise
More than 1 in 10 newly-eligible children 12-15 have gotten a Pfizer shot as the state's two largest municipalities plan to drop mask requirements by early June.
May 21, 2021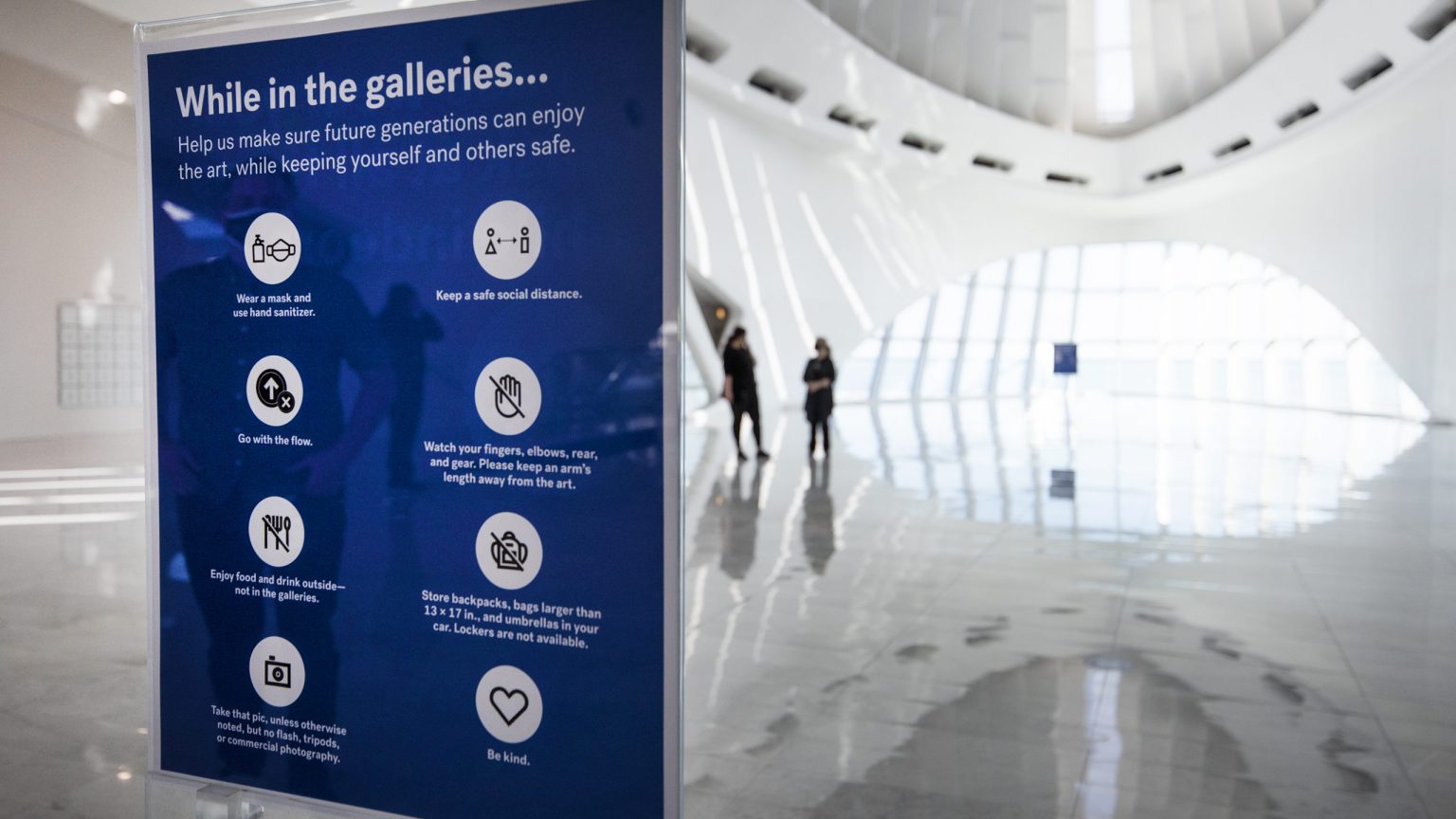 ---
Local public health authorities around Wisconsin are lifting, or have plans to lift, COVID-19 health orders following an announcement from the Centers for Disease Control and Prevention easing mask and gathering guidance for vaccinated individuals.
New COVID-19 cases and related deaths are once again declining in Wisconsin, though hospitalizations remain stuck at an elevated level.
Meanwhile, a growing number of 12- to 15-year-olds in the state have received their first dose of Pfizer's COVID-19 vaccine after federal regulators approved its use for the age group.
Here is the status of the COVID-19 pandemic in Wisconsin.
Local health orders expiring as vaccinations rise
A flurry of action on the local level has followed the CDC's May 13 announcement loosening mask and gathering guidance for fully vaccinated people.
Wisconsin has not had any statewide pandemic-related public health rules since the end of March, when the state Supreme Court struck down a mask mandate ordered by Gov. Tony Evers.
Local health orders in a number of counties and municipalities around the state have filled the void, resulting in a patchwork of pandemic-related restrictions in Wisconsin through much of the spring. Those orders, including local mask mandates and restrictions on public gatherings, are now falling away.
Health officials in some counties were quick to end mask orders following the updated CDC guidance, including in La Crosse and Rock counties.
Officials in Wisconsin's two largest population centers also plan to roll back local health orders, but are doing so more slowly. Five days after the CDC's announcement, officials in Milwaukee and Dane County said their orders requiring masks in public and imposing limits on gatherings and dining and retail establishments would expire in early June.
Janel Heinrich, director of Public Health Madison & Dane County, said a high vaccination rate among local residents made the decision possible. She added that the health department was not immediately rescinding its order to provide unvaccinated residents more time to receive a shot.
With nearly two-thirds of residents having received at least one dose of a COVID-19 vaccine, Dane County leads the state in vaccinations as of May 21. Statewide, 46.3% of residents have received at least one dose. Clark, Rusk and Taylor counties, north and east of Eau Claire, continue to lag the rest of the state, with fewer than 30% of residents receiving a first dose in all three counties.
A week after becoming eligible for the Pfizer vaccine, nearly 12% of 12- to 15-year-olds in Wisconsin have received a first dose. Similar to overall vaccination trends, county-level rates among the age group diverge widely. More than one-third of 12- to 15-year-olds in Dane County have already received a first dose, while in Clark County only 1.3% have, according to data published by the Wisconsin Department of Health Services.
Despite widening vaccine eligibility, demand for the shots continues to wane in Wisconsin. On May 21, the seven-day average for daily doses administered sat at its lowest point since late January, when most Wisconsinites were not yet eligible for vaccination.
New cases, deaths continue to fall
Even as vaccinations continue to slow, their impact on the coronavirus's transmission in Wisconsin is becoming more apparent.
The average number of COVID-19 cases diagnosed in Wisconsin on a daily basis has declined to its lowest level since early March, when new cases were the lowest they had been since early summer 2020. On May 21, the seven-day average stood at 374, a 42% decline from the beginning of the month.
The average number of daily deaths attributed to COVID-19 is also falling. As of May 21, the daily average for new confirmed deaths over the previous week stood at five, matching levels previously seen throughout late March and much of April and amounting to a decline of nearly two-thirds since May 1.
On the other hand, the number of people requiring in-patient care for COVID-19 is holding steady at an elevated level. The seven-day average for new hospitalizations was 62 on May 21, right around where the measure has hovered since mid-April.
Regional patterns in disease transmission are also persisting. Counties in northwest Wisconsin on and near the Minnesota border continue to see the highest rates of new cases on a per capita basis, followed by Rock County on the Illinois border.
---
Recent Here & Now
//php dynamic_sidebar( 'news-sidebar-2' ); ?>