Wisconsin COVID-19 Cases at Unprecedented 'Near Exponential Growth'
The governor's media briefing comes a few days after he declared a third public health emergency due to rising cases among young people.
September 24, 2020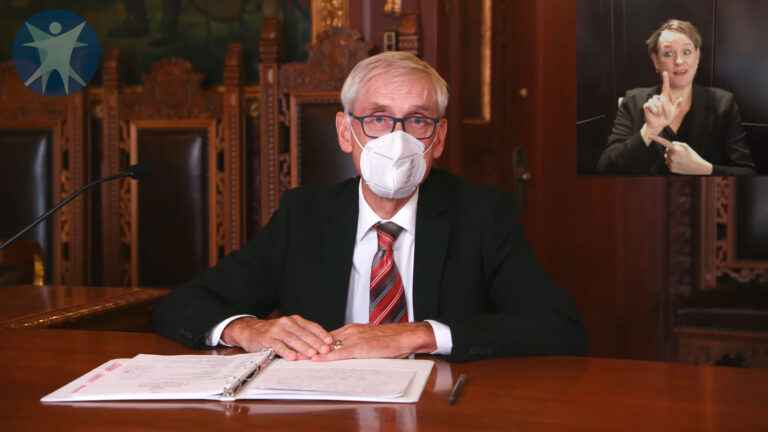 ---
All 72 counties in Wisconsin are experiencing a "high disease burden," according to the Wisconsin Department of Health Services, and young people continue to be seen as the driving factor.
"With the start of the school year and campuses reopening in the last several weeks, Wisconsin is now experiencing unprecedented near exponential growth of the number of COVID-19 cases in the state," Gov. Tony Evers said during a briefing Thursday.
The governor reiterated that the recent spike in numbers across Wisconsin is attributed to the 18- to 24-year-old demographic.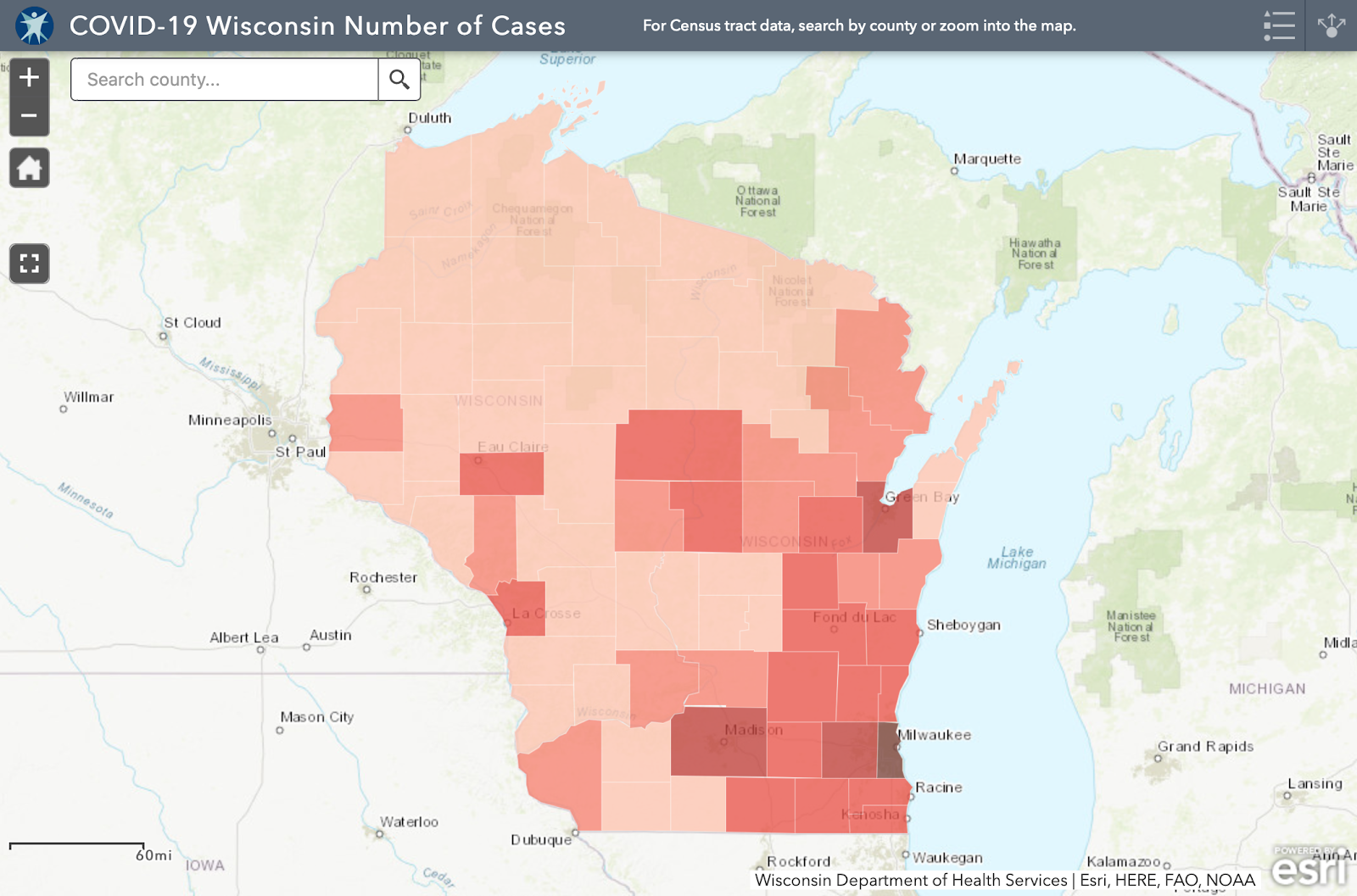 However, the governor said he does not have plans to close campuses or mandate virtual instruction. Instead, "as far as specific interventions, that's something that we'll work with the [UW System] on and individual campuses," Evers said.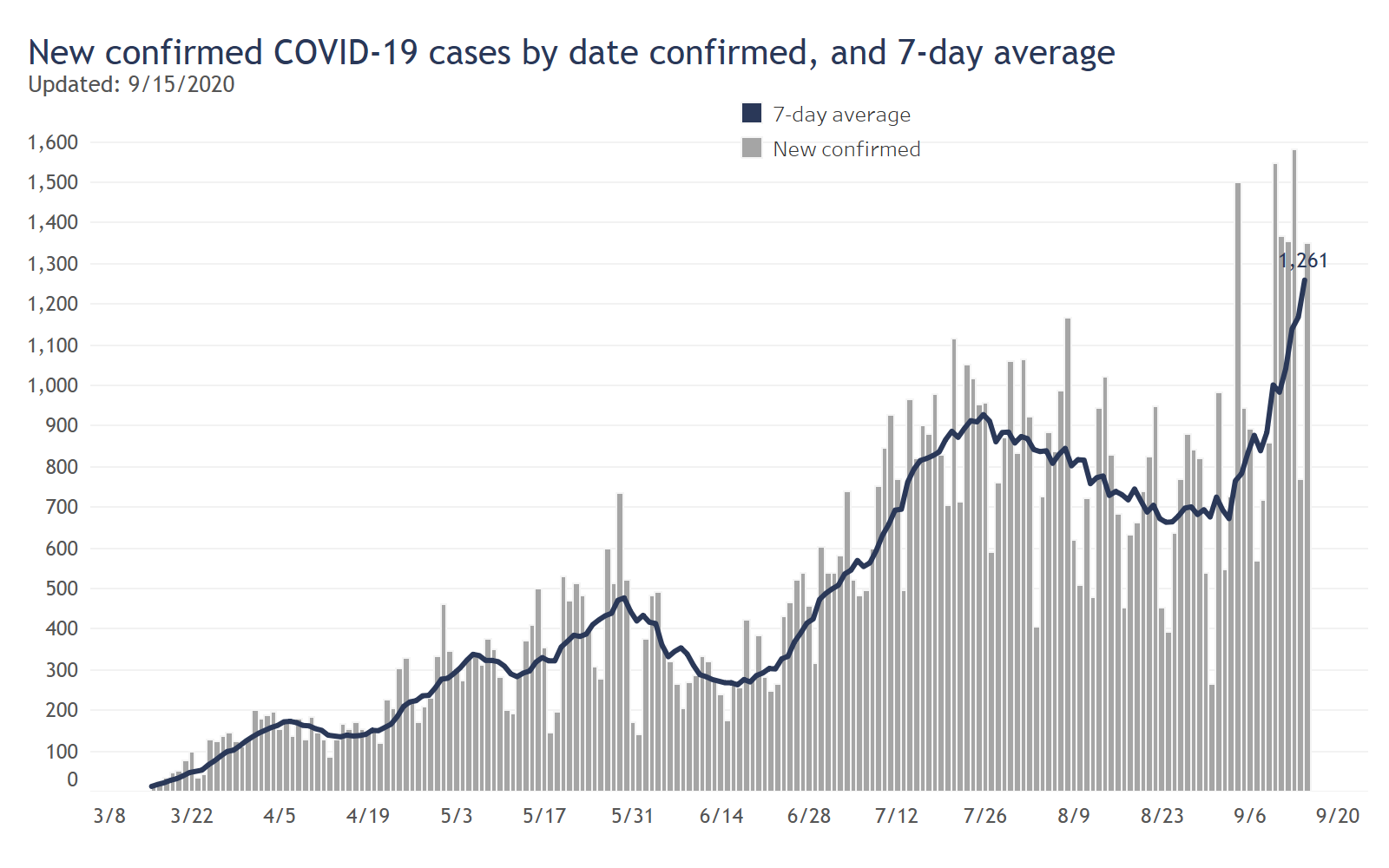 In response to the recent surge in cases among young people, the governor declared a new public health emergency Tuesday and issued a new statewide order mandating masks and face coverings while inside "enclosed spaces."
The Evers administration also announced that $8.3 million of CARES Act funding will be distributed to private, non-profit and tribal colleges in the state.
As cases rise, DHS Sec.-designee Andrea Palm said the state is working to boost prevention infrastructure like testing and contact tracing. However, community testing sites are fewer and farther between in certain parts of the state.
"The surge capacity we have built as it relates to contact tracing needs to be expanded," Palm said. "We certainly are hearing increasingly from our local partners that contact tracing is becoming more difficult as cases are escalating around the state."
Some health systems across the country have been forced to limit testing due to a supply shortage of reagents, needed for molecular-based testing that detects active infections. Molecular test results take longer to come back from a lab but are considered more accurate, as opposed to newer antigen tests that produce results in minutes but produce more false positives.
State epidemiologist Dr. Ryan Westergaard said antigen testing has not been widely used, however he sees that shifting currently.
"Up to this point, they've comprised a relatively small proportion of the testing that gets done. Now, it's likely to think that that's going to increase, and we'll need to be prepared to communicate that and understand that," Dr. Westergaard said.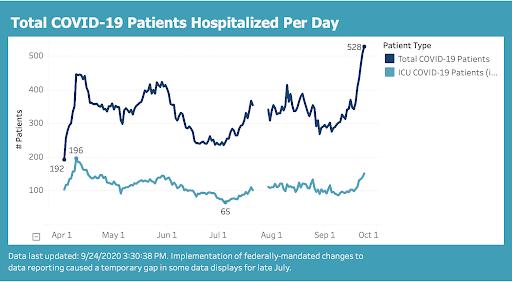 Since the start of the pandemic in March, hospitalizations have remained relatively steady, however a new peak is beginning to form. State officials are bracing themselves for an increase given the surge in positive cases over the last two weeks.
"The numbers we have seen in recent days in hospitalizations are concerning," Palm said.
Hospitalization rates usually lag behind positive COVID-19 case reports. Currently, 80% of the state's 11,432 hospital beds are unavailable. The Wisconsin Hospital Association reports 528 patients are hospitalized for COVID-19 as of Thursday, and 28% are in the ICU according to DHS.
Health officials pressed the importance of obtaining a flu shot to prevent further strain on hospitals and "taxing our health care system."
Recent Here & Now
---