Wisconsin Bands Together to Address Homelessness and COVID-19
Advocacy groups in Wisconsin work to help the homeless amid the COVID-19 pandemic.
April 11, 2020 • Northeast Region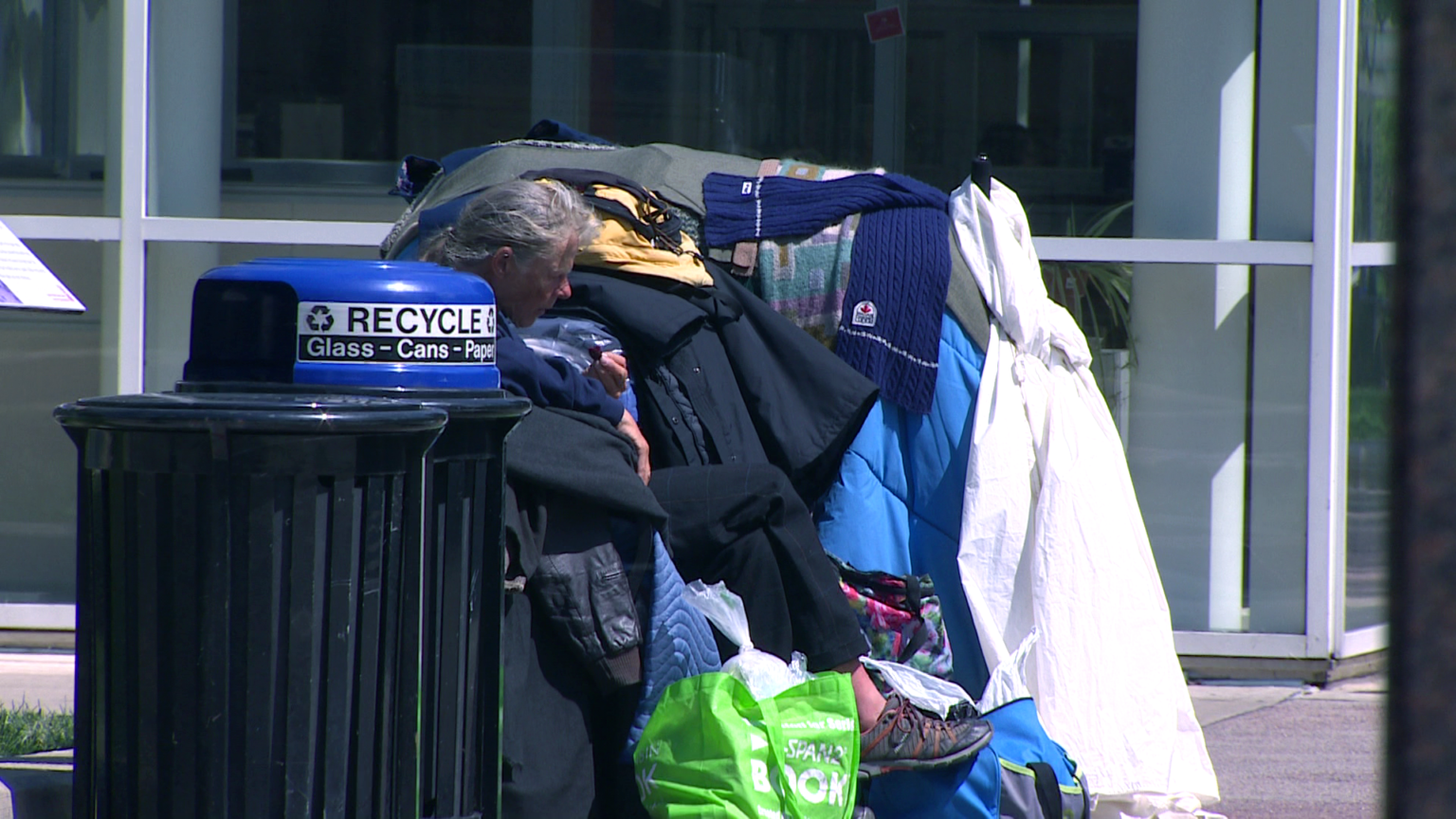 ---
Wisconsin's homeless communities face unique challenges as the dangerous COVID-19 virus rages through the state. Homeless shelters and public officials are now working to meet the growing demand for support. 
According to the National Low Income Housing Coalition, those experiencing homelessness are twice as likely to need hospitalization after contracting the deadly virus and up to four times as likely to need critical care. 
More than 4,500 people experienced homelessness in Wisconsin in 2019, according to the Annual Homeless Assessment Report to Congress. Without the privilege of health care or choosing who and when they come into contact with others, thousands of people will face the novel coronavirus with little protection. 
To combat the rising challenges for those without secure housing, the Wisconsin National Guard stepped into the gap to help those in need to combat the virus. In Milwaukee, citizen-soldiers and medics are maintaining a self-isolation center for the homeless on the city's southeast side, according to an emailed statement. 
Located at Clare Hall, the facility has been operating since March 30. The initiative is a collaboration between the City of Milwaukee Health Department, Milwaukee County Housing Division and Milwaukee County Unified Emergency Operations Center. 
"Being able to help in the community is why a lot of people joined," Spc. Braydon Budz of the 273rd Engineer Company in Wisconsin said in a statement. "Personally, that's why I joined as well."
In Dane County, 310 individuals have been housed in hotel rooms to relieve the network of shelters overwhelmed by the growing number of daily visitors. Of those housed by the county, 150 people are in families with children, 136 adults are without children but are at higher risk for contracting the virus and 24 people are in medical respite rooms, according to Dane County Executive Joe Parisi. 
"When the COVID-19 outbreak started to occur, we focused pretty intensely on helping people who are experiencing homelessness," Parisi told PBS Wisconsin. 
"Our goals were twofold: We wanted to be able to have a situation where people in shelters were able to achieve the proper social distancing, and then we wanted to be able to find places for folks who were particularly vulnerable to the virus."
At the state level, the Department of Health Services maintains two voluntary self-isolation centers for those most in need, according to Wisconsin DHS. The two facilities, also supported by National Guard troops, include a Super 8 in Milwaukee that holds 110 and the Lowell Center in Madison which can hold 137 people. 
Both facilities are reserved for those referred by a medical provider or public health official and have either tested positive for COVID-19 or are suspected of being infected. Individuals also must be stable enough to care for themselves with no assistance and or hospitalization. 
The rooms are available for people who either do not have secure housing, need an alternative from their home to protect high-risk household members or health care workers and others in unique circumstances that require isolation, according to DHS. 
Community members in Green Bay have also banded together to meet the needs of those most vulnerable. Last month, St. John's Homeless Shelter, near the Fox River,  expanded to include a second location and 24-hour services, according to WBAY. 
In response, the Ferguson Family YMCA offered toiletries and showering facilities to St. John's, which will allow 15 men to shower per day, according to a statement. 
"It makes such a big difference and lifts our spirits to have a hot shower every day. You can see the look on our guest's faces that shows how much it helps. It is such an honor to be part of this partnership with the YMCA," said Mark Taylor, who is a shelter guest and St. John's intern responsible for coordinating the shower program.
The Green Bay Packers even chipped in with a $1.5 million relief fund with $283,000 slated for 20 nonprofit organizations across the greater Green Bay area. A week later, Green Bay Packer Linebacker Christian Kirksey reached out directly to St. John's Homeless Shelter to donate thousands of essential items and hot food. 
St. John's Executive Director Alexia Wood expressed her thanks to the Green Bay community in a blog post.
"People are holding us up with donations, support, texts, meals for our guests. Restaurants have donated. Churches and nonprofits are offering space for showers," she wrote.
"Neighbors are loving neighbors."
---
Recent Here & Now
//php dynamic_sidebar( 'news-sidebar-2' ); ?>