Van Orden holds polling, fundraising advantage over Pfaff in Wisconsin's 3rd District
In a campaign with no debates, the Republican candidate is raising more money and running ahead in the few polls that have been conducted, while the Democratic candidate continues to emphasize the issues of the Jan. 6 insurrection and abortion.
October 20, 2022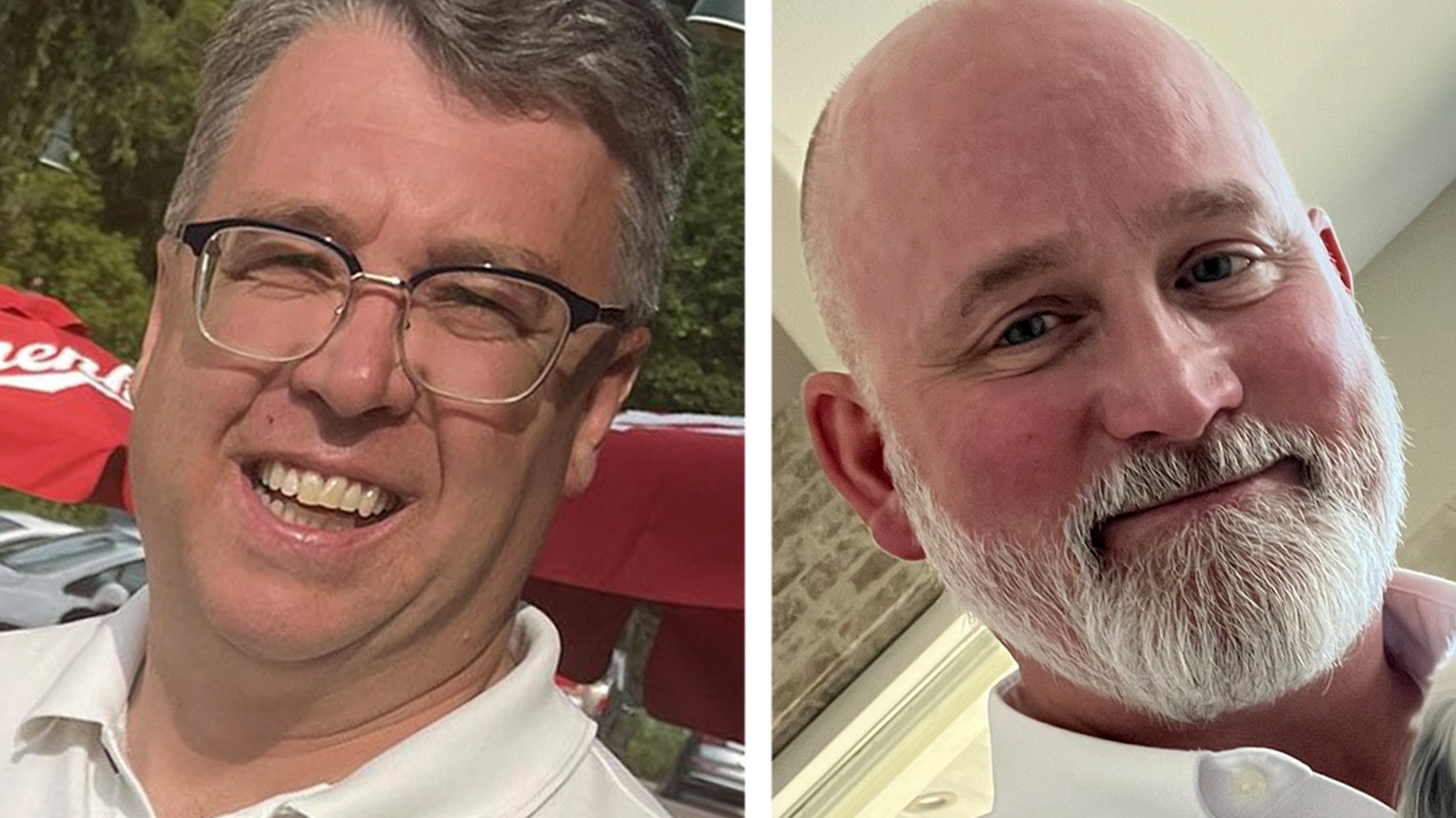 ---
Only weeks before the 2022 midterm election, Republican Derrick Van Orden continues to appear to be running ahead of Democrat Brad Pfaff in the race to represent Wisconsin's 3rd Congressional District.
Polls have shown Van Orden with at least a 5-point lead — though only two have been conducted since the primary, and none since August. Despite the limited number of polls, the amount of money on the Republican side of the race is another indication of momentum for Van Orden.
Republicans have flooded airwaves in western and central Wisconsin media markets, spending nearly $2 million on advertising between Aug. 9 and Oct. 18.
"Talking to Democrats in the area, they think that the party has left Pfaff to fend for himself, and they're not happy about that," said Anthony Chergosky, a political science professor at UW-La Crosse who has closely observed the race for the 3rd Congressional District. "I think Democrats view this as a district that can be unpredictable, and they view Van Orden as a candidate who could be defeated."
Outside groups have posted just one ad for Pfaff so far — hammering Van Orden on being present outside the U.S. Capitol on Jan. 6 — while Pfaff's own campaign has launched two since late September, including one related to the insurrection. Despite Van Orden's presence on Jan. 6, there are voters saying they are more concerned about daily economic issues than the insurrection.
"[Outside] organizations are going to strategically invest their resources in the districts where they think they can get the best bang for their buck," Chergosky said. "The political parties have lots of inside knowledge about the state of each campaign, so their resource allocations tell us a lot about where the race stands."
Van Orden has the most overall fundraising — he reported $1.1 million raised between late July and the end of September, with almost $1.5 million remaining in his campaign fund at that point. Pfaff, on the other hand, reported raising $665,389 in the same time period, with just $331,550 in the bank.
The House Majority PAC — the Democratic Party's largest group for congressional campaigns — is the only major outside organization to reserve ad time for Pfaff, scheduling $1.68 million in buys. However, Axios reported in early October that the group intends to cancel those reservations.
That fundraising difference has helped catapult Van Orden to his lead according to Chergosky, as advertising has painted the Republican as a political outsider and fighter for rural Wisconsin. At the same time, corresponding attack ads have attempted to portray Pfaff as a career bureaucrat and someone out of touch with the district.
"Derrick Van Orden really follows in the footsteps of Donald Trump in his branding as a political outsider, and I think that's why Van Orden is the favorite," Chergosky said. "Trump won the district twice and Van Orden is very much replicating the Trump strategy."
Van Orden did not respond to multiple requests for an interview. The Republican rarely answers requests from the media, instead choosing to get his message out through social media like Twitter.
Meanwhile, Pfaff has focused energy on hosting roundtable discussions with local leaders — including meetings with farmers and veterans — in an effort to build relationships that will turn voters out in November.
"You really know this district by spending time, meeting the people and walking in the shoes of our family farmers and residents here in this district," Pfaff said. "We need to make sure that the member of Congress who is representing this district understands the people, understands the families, the community and the values of this district."
An election with no debates
Candidates seek to highlight their messages and differences from opponents in debates, but any such event for the 3rd Congressional District is unlikely.
Pfaff first challenged Van Orden to a debate in mid-September, and accepted an invitation from the UW-La Crosse debate coalition (which includes Chergosky) the following day. Van Orden's campaign subsequently indicated the candidate would only participate in a town hall-style debate, without questions from the media or a moderator.
"We are done playing Professional Politician Pfaff's games," Van Orden said in a release. "The Pfaff campaign and the organizers of the UW-La Crosse debate have proven they will not act in good faith."
In return, Pfaff suggested three town-hall style debates in La Crosse, Stevens Point and Eau Claire with a moderator who had discretion to decide which questions from the audience are asked. Van Orden did not respond to that suggestion.
"It is really, really unfortunate that [Van Orden] will not hold a moderated town hall meeting," Pfaff said. "But it's not surprising because he is an outsider. He is a carpetbagger that moved into this district — he doesn't understand who we are and he doesn't want to understand who we are."
In response to the accusation Van Orden is scared to debate, his campaign said in the same release that it was a "foolish" statement, saying he has driven over 160,000 miles in the district to meet voters during the 2022 election cycle.
Chergosky said because paid advertisements have had an effect on this race, a debate setting with greater unpredictability likely doesn't serve Van Orden's political needs.
"For many, many years, we've held debates in this congressional district, and it's terribly unfortunate to see that tradition come to an end," Chergosky said. "But, if you have the lead in a campaign, as Derrick Van Orden does, you don't want to do anything that might threaten your strong position in the race."
The role of abortion in the race
Van Orden is ahead of Pfaff in fundraising and a pair of polls, there remains a level of uncertainty about how the election will shake out in November.
One issue that may have significant impacts is abortion. Pfaff said he would support an effort to codify abortion rights delineated in Roe v. Wade into federal law, noting he was the first state Senator who asked Gov. Tony Evers to call a special session after the U.S. Supreme Court draft decision that would become Dobbs v. Jackson was leaked in May.
Once the official ruling was issued in June, an 1849 law banning abortion after conception, unless it is to save the mothers life, took effect in Wisconsin.
Before the ruling, there was no abortion clinic in the 3rd Congressional District — though there are clinics to the west in Minnesota, one in Rochester and several in the Twin Cities.
Pfaff said decisions about abortion rights should be left to individuals and their health care providers.
"I am a strong believer in choice," Pfaff said. "I will continue to speak about [abortion], because that's what the voters of this district have asked of me."
Van Orden's stance on abortion has been murky since the Dobbs v. Jackson decision was issued. His campaign did not release an official statement on the ruling — though he called the leaked draft a "clear attempt by the left to interject politics." Van Orden also dodged a question about abortion rights from an Eau Claire reporter in August.
However, in his 2020 campaign, Van Orden was an outspoken abortion rights opponent.
"Every single life is precious, and we as Americans are guaranteed a right to Life, Liberty, and the Pursuit of Happiness," Van Orden said in a June 29, 2020 press release. "I will never back down to protect life when I'm in Washington."
Closing out the campaigns
Pfaff says he will continue to travel around the 3rd Congressional District "18 hours, 7 days a week" in an attempt to pull back within striking distance of Van Orden.
"I'm going to make sure that [people] know that they've got someone in me who they can trust," Pfaff said. "[Someone] that they can feel comfortable speaking with, to make sure that they know that I will put their interests first."
In lieu of public appearances, Van Orden has continued to attack Pfaff on Twitter to drum up support, calling Pfaff a "rubber stamp" for Speaker Nancy Pelosi and blaming President Joe Biden for economic conditions. The Republican has focused on national politics over the course of his campaign.
"I think Van Orden comes across as quite authentic in following in the footsteps of Trump," Chergosky said. "Most notably, Trump channeled people's anger towards government, and Van Orden does the exact same thing."
Pfaff pushed back on the "rubber stamp" accusation, saying voters should look at his voting record.
"I've provided tax cuts, I've invested in roads and bridges for the people of Wisconsin," Pfaff said. "I have always fought for the people of Wisconsin during that [time] — I am nobody's rubber stamp."
As the candidates trade blows in the final run-up to the election, Chergosky said the Democratic Party may have a reckoning come November.
"Democrats have long been able to point to western Wisconsin as evidence that they have appeal outside of Madison and Milwaukee," Chergosky said. "If Democrats continue to lose ground in western Wisconsin it feeds into the narrative that they are not [a party of] Wisconsin more broadly."
---
Recent Here & Now
//php dynamic_sidebar( 'news-sidebar-2' ); ?>