How nationalized politics shape the vote in Wisconisn's 3rd Congressional District
With the retirement of U.S. Rep. Ron Kind, the race between Democrat Brad Pfaff and Republican Derrick Van Orden is among the most competitive in 2022 as voters in rural, western parts of the state have shifted from blue to red.
August 11, 2022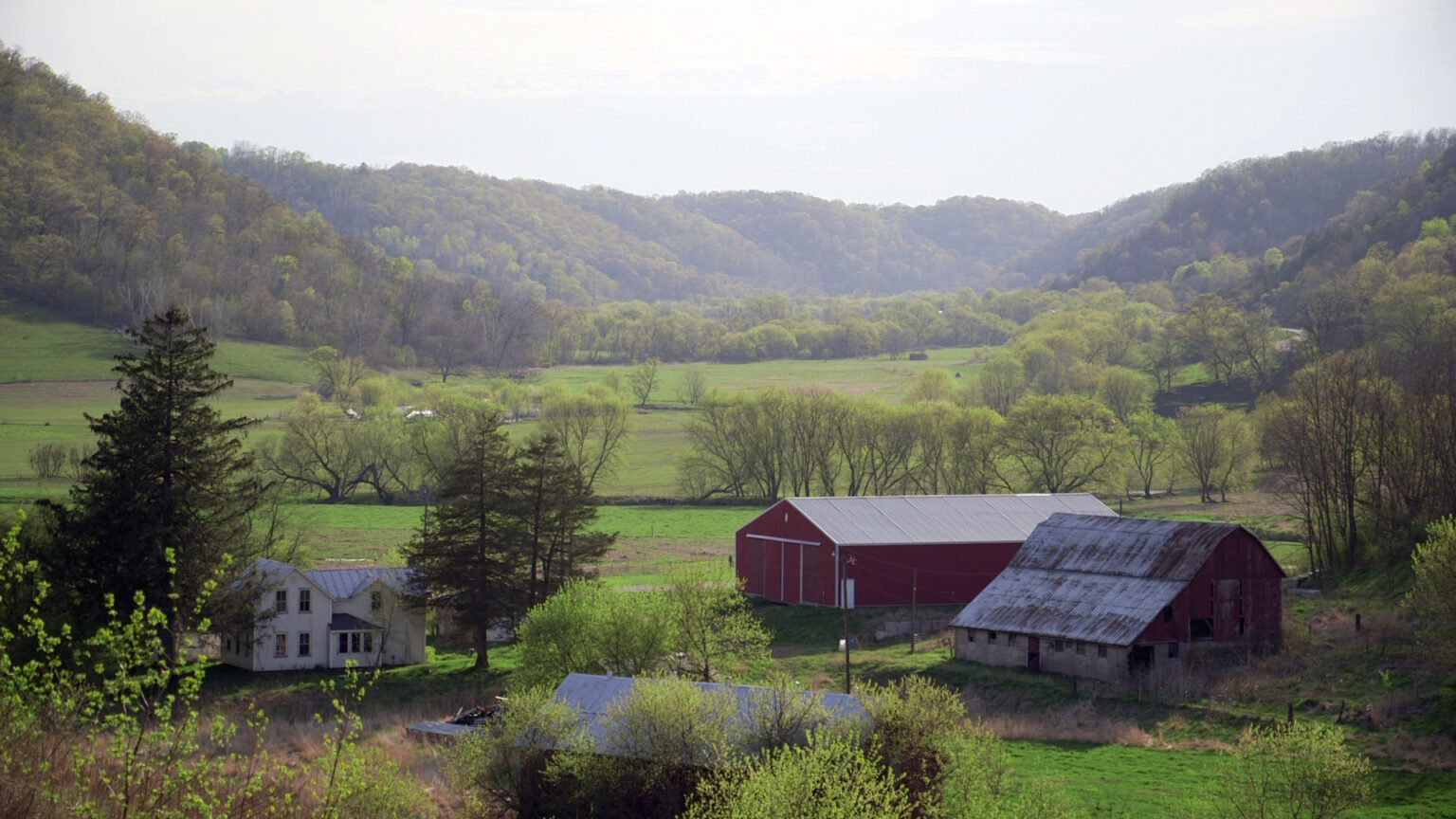 ---
The race to represent Wisconsin's 3rd Congressional District is attracting national attention in 2022, as it is potentially poised to flip from blue to red and elect its first Republican representative in more than a quarter century.
Longtime U.S. Rep. Ron Kind, a Democrat, announced his retirement in August 2021 and is not running for office again in 2022 after holding the office since 1996. Kind's exit leaves Republican candidate Derrick Van Orden and Democratic primary winner Brad Pfaff to duke it out in November.
However, Kind holding the district for so long was no simple matter. A moderate Democrat, he was able to win over a large, geographically distinct district — which included Wisconsin's Driftless Area, rural communities along the Mississippi River and its tributaries along with regional cities like La Crosse and Eau Claire — before a partisan gerrymander in 2011 ostensibly made the 3rd safer for Democratic candidates.
With the 2011 redistricting cycle, redrawn maps extended the boundaries of the 3rd Congressional District toward the center of the state, swallowing Portage County and parts of Adams, Chippewa and Wood counties. Those 2011 maps also added a few University of Wisconsin System schools — with their students conceivably wells of votes for Democrats — bringing the total number in the district up to six.
To bolster the 7th Congressional District for Republicans, the 2011 maps carved out more exurban and rural parts of the old 3rd district — including St. Croix, Clark and parts of Jackson counties — and added them to the 7th.
"This is where you see this odd appendage they drew to kind of go up and down through the county," said Ryan Weichelt, a geography professor at UW-Eau Claire who focuses on redistricting. "The 3rd District is the least compact district you're ever going to see in the state of Wisconsin, and it was to bolster that 7th District."
The first election with the gerrymandered maps came in 2012, where Kind was able to again win the seat by nearly 100,000 votes. However, in the years since, Kind's support dwindled, particularly as the political influence of Donald Trump rose.
By the 2020 election, Kind's margin of victory fell to just 10,000 votes over Van Orden — about ten times fewer votes than his winning margin eight years earlier.
When it was time for the congressional maps to be redrawn again following the 2020 census, the Wisconsin Supreme Court ordered that redistricting must adopt a "least change" approach in relation to the 2010s map. The state's high court originally approved maps put forth by Gov. Tony Evers under that condition, but Republicans appealed to the U.S. Supreme Court, which ended up rejecting those state legislative maps, but accepting those for congressional districts.
Due to these court battles, the state's maps for the 2020s don't do much to change the makeup of the 3rd Congressional District, which leads observers to believe its trend rightward will continue.
"What used to be a relatively safe district for the 3rd congressional candidate, Ron Kind, has become very much a purple district," said Joe Heim, a professor emeritus of political science at UW-La Crosse. "The rural areas have become, to be blunt, more Republican."
Rural voters move to the right
Voters in the 3rd Congressional District have long prided themselves on their bipartisan ballot selections. In 2020, Ron Kind was one of just 30 House Democrats that represented a district that also voted for Donald Trump in the presidential race.
"I think that there's no single issue that dominates here, we do pay attention to everything," Heim said. "Partisan party is not the dominant issue, in my opinion. People are willing to cross over and vote for people against their presidential candidate."
However, Heim said "rural resentment" has continued to shift voters in the region to the right due to a number of reasons, including the decline of the family farm, immigration and others. A more recent trend that may be a factor as well is inflation.
Weichelt pointed to the frac sand boom and subsequent bust that promised western Wisconsin years of profitability, only for operations to dry up and shut down. The decline of these businesses coincided with national Democratic wins in the 2018 midterm elections and subsequent victory of Joe Biden in the 2020 election.
"[Frac sand] was a promise that was made to a lot of these smaller towns and a lot of them accelerated into it," Weichelt said. "Well, it didn't happen. There was a lot of backlash, and Democrats were in charge, so it was [seen as] their fault."
Both Heim and Weichelt agreed the rise of nationalized politics has played a role in persuading rural voters to side with Republicans.
Republican candidate Derrick Van Orden tweets regularly about Biden and Democratic policymaking in Washington, D.C., including a tweet he posted after the FBI raided Trump's Mar-a-Lago residence.
"I woke up in the United States of America but I am not sure what country I will be going to sleep in tonight," he said.
Meanwhile Democratic nominee Brad Pfaff tweets regularly about Van Orden, but hadn't about any national figure in the week before the Aug. 9 primary.
"Trump really hit this on the nose in 2016, to push some of those ideas and distract to say, well, it's the Democrats fault," Weichelt explained. "[He would] say, 'They're ignoring you. I know you're struggling financially. Look at these immigrants that are coming over and taking over your land.'"
Those types of lines, according to Weichelt, got rural voters "fired up" and excited to go out to the polls in 2016 and 2020, when Kind lost ground to Republican challengers.
The 2022 midterms
Despite more rural Republican voters in Wisconsin's 3rd Congressional District turning out at the polls in 2016 (when Kind ran unopposed) and 2020, the midterm election of 2018 proved to be different. Without Trump on the ballot, Kind was able to cruise to a more comfortable victory.
"This district is still fairly moderate, fairly independent and still willing to split their ticket," Heim said. "In my opinion, this area [of Wisconsin] is less partisan than than many other parts of the state. There's no single issue that dominates here."
Kind has a long history of working with both sides of the aisle, taking pride in being one of the most moderate members of Congress during his time in office. Pair his voting record with a certain brand of "anti-charisma," said Weichelt, making Kind more endearing to more 3rd district voters.
"I've never heard someone say, 'Well, I can't stand Ron Kind.'" Weichelt said.
Pfaff has characterized himself as similarly bipartisan, and has been endorsed by Kind.
On the other hand, Van Orden has characterized himself as an ally to Trump, and an enemy of the Biden administration. Van Orden was endorsed by Trump in 2020 and again in 2021.
"Long story short, I don't have a prediction for it," Weichelt said with a smile. "I would say that it's going to be close, especially if inflation decreases and Biden keeps getting all these wins. But I also think, if Trump voters get fired up they will turn out."
---
Recent Here & Now
//php dynamic_sidebar( 'news-sidebar-2' ); ?>