USPS Audit Finds Issues, Few Irregularities in April Absentee Ballots
The USPS audit sheds light onto what happened to missing tubs of absentee ballots during the April 7 election.
July 10, 2020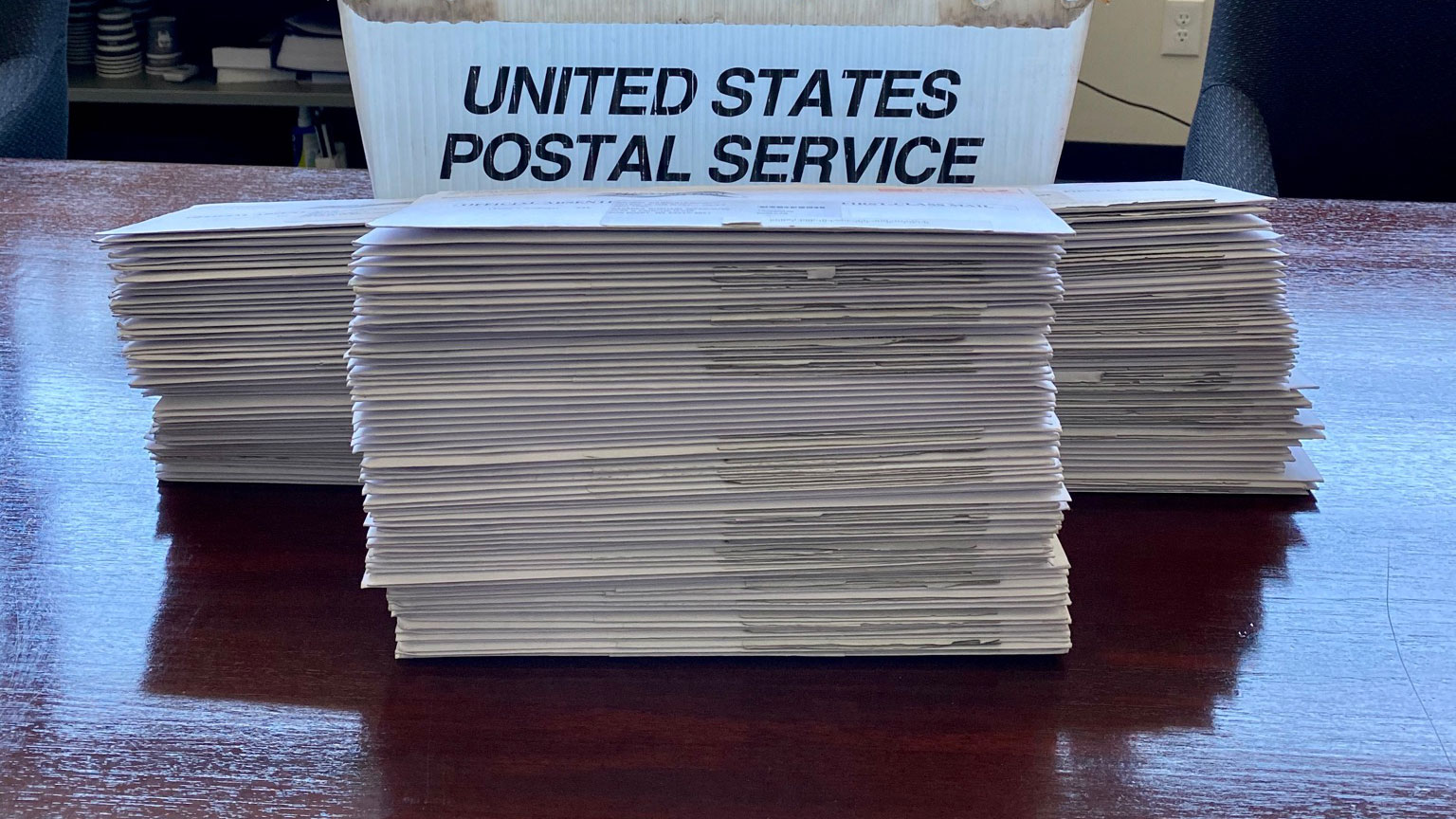 ---
A U.S. Postal Service audit found few irregularities in how it handled absentee ballots during the April 7 election.
The audit was called for by members of the Wisconsin congressional delegation after multiple accounts of absentee ballots being lost or mishandled during the spring election.
The only aberration, according to the report, happened when a local mail carrier in the Village of Fox Point misread the addresses on outgoing ballots, causing the mail carrier to return the ballots to the village offices instead of delivering them to voters.
The problem might have been caught if the local post office had recorded the ballots in a political mail log they are required to maintain per USPS policy, but the ballots were not properly logged according to the audit.
The USPS said many of the other issues rising from the April election occurred before ballots reached their hands. Three tubs containing 749 absentee ballots from Appleton were found undelivered in the USPS Milwaukee distribution center on election day. The audit said Appleton gave the ballots to a third-party mail distributor on April 6 and they failed to make it to the post office before April 7.
According to the audit as well, a computer glitch in the Milwaukee Election Office caused as many as 2,700 ballots requested on March 22 and 23 to not be sent out. The USPS added that because Milwaukee used a third-party mailer that mixed the ballots with other mail, it was hard to account for how many ballots actually made it to the post office.
The issues surrounding the ballots took place amid a chaotic spring election that was mired by both the COVID-19 pandemic and court decisions that affected the holding of the election as late as the day before. The mix of court orders allowed absentee ballots to be received after election day if they had an April 7 postmark, and also extended the time Wisconsinites could request absentee ballots to the Friday before the election.
The audit included recommendations to put in place to prevent similar chaos in the fall, including developing a clear plan for elections officials on when the absolute deadline is for sending out ballots in order to get them to the voters on time. The recommendations would also ensure USPS elections-related liaisons work with local officials to instill best practices for sending out ballots.
In the wake of the April election, the Wisconsin Elections Commission voted to include intelligent mail barcodes with absentee ballots sent out this fall, which will allow voters and elections officials to track any missing ballots. The USPS said in their audit they will use the information gleaned from Wisconsin to bolster national mail-in ballot processes for the fall election.
---
Recent Here & Now
//php dynamic_sidebar( 'news-sidebar-2' ); ?>