Fox Point Absentee Ballots Not Sent to Voters
April 7, 2020 • Southeast Region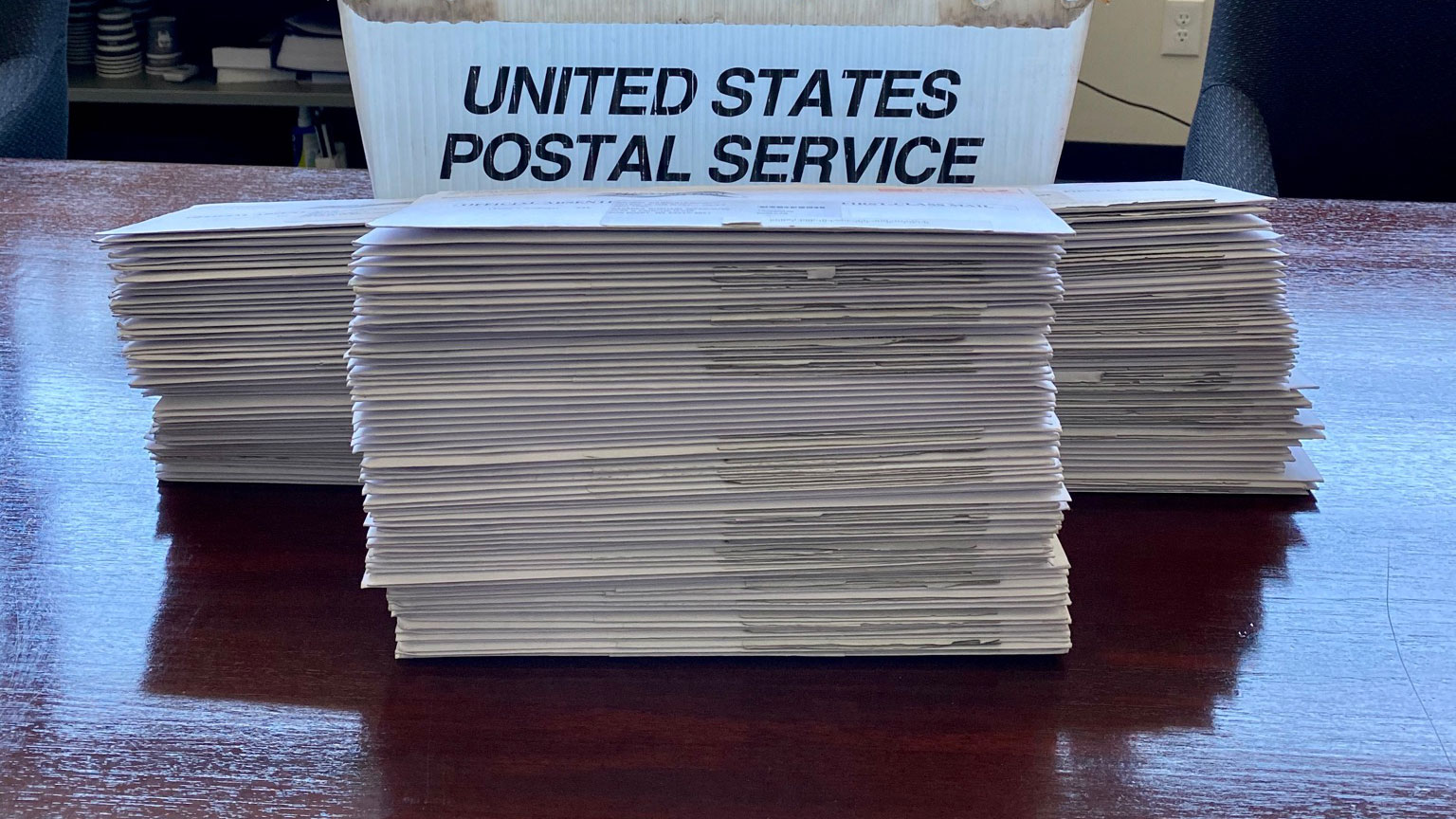 ---
Absentee ballots requested by voters in the Village of Fox Point went undelivered by the United States Postal Services ahead of Tuesday's elections. The ballots were repeatedly returned to village offices despite USPS saying there was nothing wrong with them, according to Scott Botcher, manager of the Milwaukee County village.
Another day. Another box returned. @USPS pic.twitter.com/VBlyy5scbP

— Scott Botcher (@sbotcher) April 7, 2020
Requested ballots were returned in white USPS crates for the past two weeks leading up to the election. On election day, Botcher said 175 ballots were returned to the village office, but the doesn't have an official total count.
"The ballots are not stamped undeliverable or anything. They just never got mailed," Botcher said. 
Botcher and his assistant took the returned, unopened ballots back to their branch post office seeking explanation and got none. Village officials would ask for them to be redelivered and some were returned to the sender, the Village of Fox Point, more than once. 
Upon inquiring about what was happening with the ballots, the response from a local postal employee was, "They should have been delivered," Botcher recalled.
Another box of ballots returned to our Village Hall by the Post Office.

We immediately returned them to our Post Office (again) for remailing and they admitted appeared to be nothing wrong w them. This is what we've been dealing with for most of this election season. @USPS pic.twitter.com/WR2acPieEL

— Scott Botcher (@sbotcher) April 6, 2020
The village prides itself on turning out absentee ballot requests within 24 hours. The election clerk could see 1,000 requests in a day leading up to the spring election.
"Citizens in the village would call up and ask, 'where's my ballot?,'" Botcher said. Some of those people in the village of 6,700 would end up having to vote in-person instead.
Asked whether he expected to pursue a complaint against the USPS, "We just want to get through election day, and make sure everyone that wants to vote can do so," Botcher said.
Following election day and results counting, Botcher said he may reach out to the post office in downtown Milwaukee to ensure this does not happen in the August and November elections.
A request for comment from a Wisconsin USPS communication official has not been returned.
---
Recent Here & Now
//php dynamic_sidebar( 'news-sidebar-2' ); ?>