Elections Commission to Investigate, Improve Absentee Ballot Issues
The Wisconsin Elections Commission voted Saturday to move forward with a barcode tracking system for absentee ballots and to investigate postal service issues that prevented ballots from getting to voters.
April 18, 2020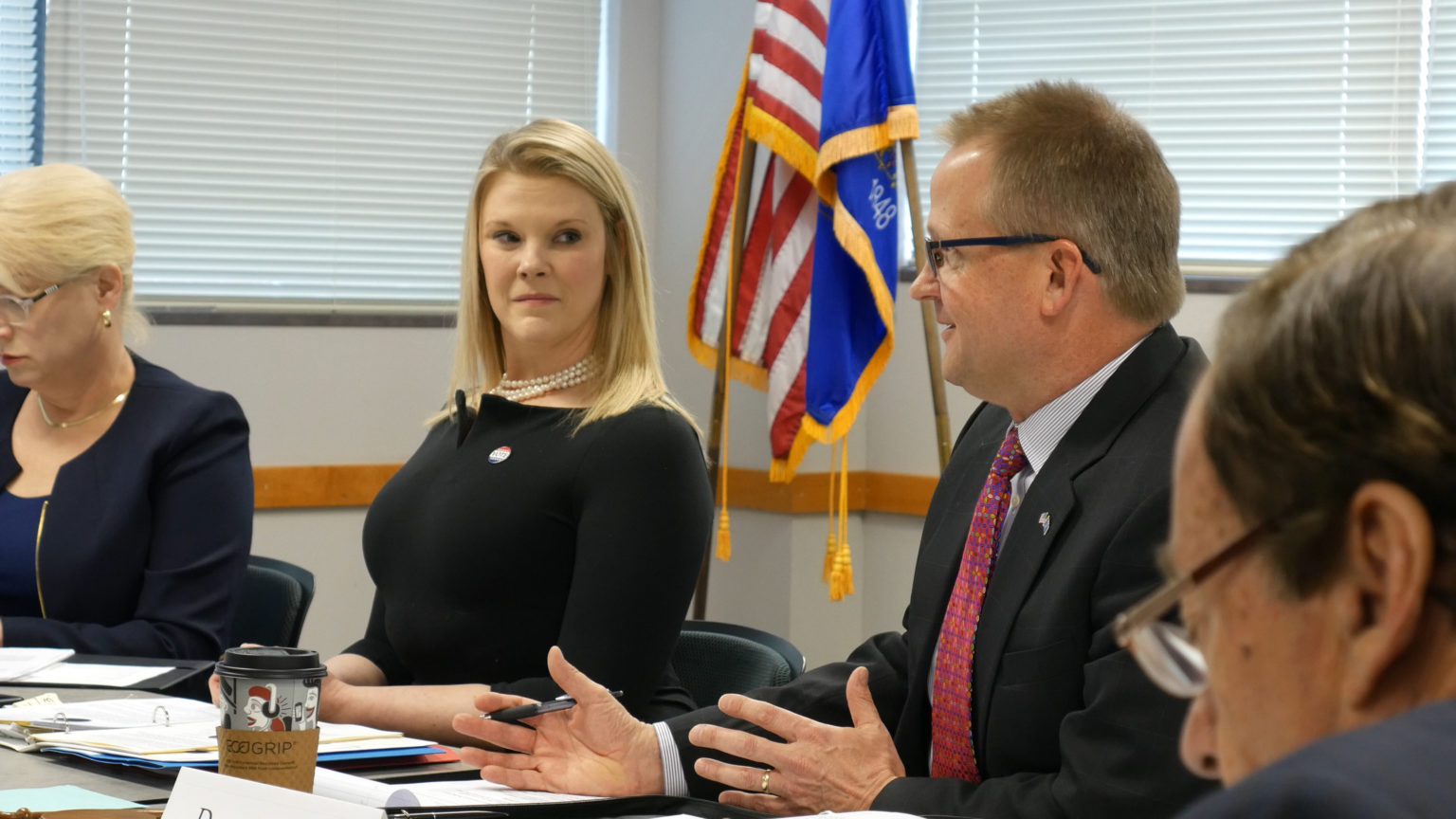 ---
The Wisconsin Elections Commission held a special Saturday meeting to discuss the April 7 spring election.
State elections officials voted unanimously to use federal CARES Act grant funding to build "Intelligent barcodes" into the absentee ballot system. Voters would be able to track their absentee ballot through the entire process, which would address concerns stemming from April 7 of ballots that went missing in the United States Postal Service.
Bins of missing ballots tied to voters in Oshkosh and Appleton were discovered in a Milwaukee postal processing center. Fox Point also reported requested ballots were returned to Village Hall on multiple occasions.
"Barcodes will allow voters and clerks to track their ballot through the entire process. It will also provide very important information about if and when ballots are received by voters," according to a Saturday memo written by Meagan Wolfe, WEC administrator.
Wisconsin was the only state thus far to conduct a statewide election in the midst of a COVID-19 pandemic stay-at-home order, Wolfe said.
"In the April 7, 2020 election more than 80% of voters who participated did so by casting an absentee ballot by mail. Unofficial and incomplete data indicate the total absentee voting, including in-person absentee voting, ballooned to 1.27 million absentee ballots being issued by municipal clerks," Wolfe's memo states.
WEC data showed 87.54% of absentee ballots were returned and counted, and just over 10% of ballots were not returned.
Commissioners voted unanimously to investigate and compile data for the Legislature, governor and public about the total number of absentee ballots requested that were not returned and what happened to them. The motion also called for a report on how many returned ballots were not counted and for what reason.
WEC asked local, state, regional, and national USPS representatives to "provide additional information on ballots that were not received and on outgoing ballots that were returned to municipalities without explanation. A response has not yet been received," Wolfe stated.
Commissioners dead-locked on a motion to investigate why election officials in the state's largest city said they were not aware that National Guard members could supplement poll workers until it was too late. Some cities consolidated their polling places that resulted in 180 polling places reduced to five in Milwaukee, and which reduced locations from 31 to two in Green Bay. The resultant long lines and crowds amidst social distancing guidelines because of COVID-19 outraged voters, candidates and observers, and drew national headlines.
Robert Spindell, a Republican-appointed commissioner who brought the failed motion, said he was "shocked and horrified" by the situation and asked during the meeting whether consolidating polling places in Milwaukee was an intentional act on the part of Democrats to turn the election into a disaster.
Ann Jacobs, a Democratic appointee, declared such an idea defamatory. "Do not imply people are murdering their citizens for a political stunt," she said.
State health officials increased contact tracing for COVID-19 in Milwaukee because of the crowding at the polls, but to date have not reported new cases tied to long lines on Election Day.
---
Recent Here & Now
//php dynamic_sidebar( 'news-sidebar-2' ); ?>