Trump Rallies in Waukesha 10 Days Out from Election
The president promised a big win in Wisconsin, continued economic prosperity during a second term.
October 24, 2020 • Southeast Region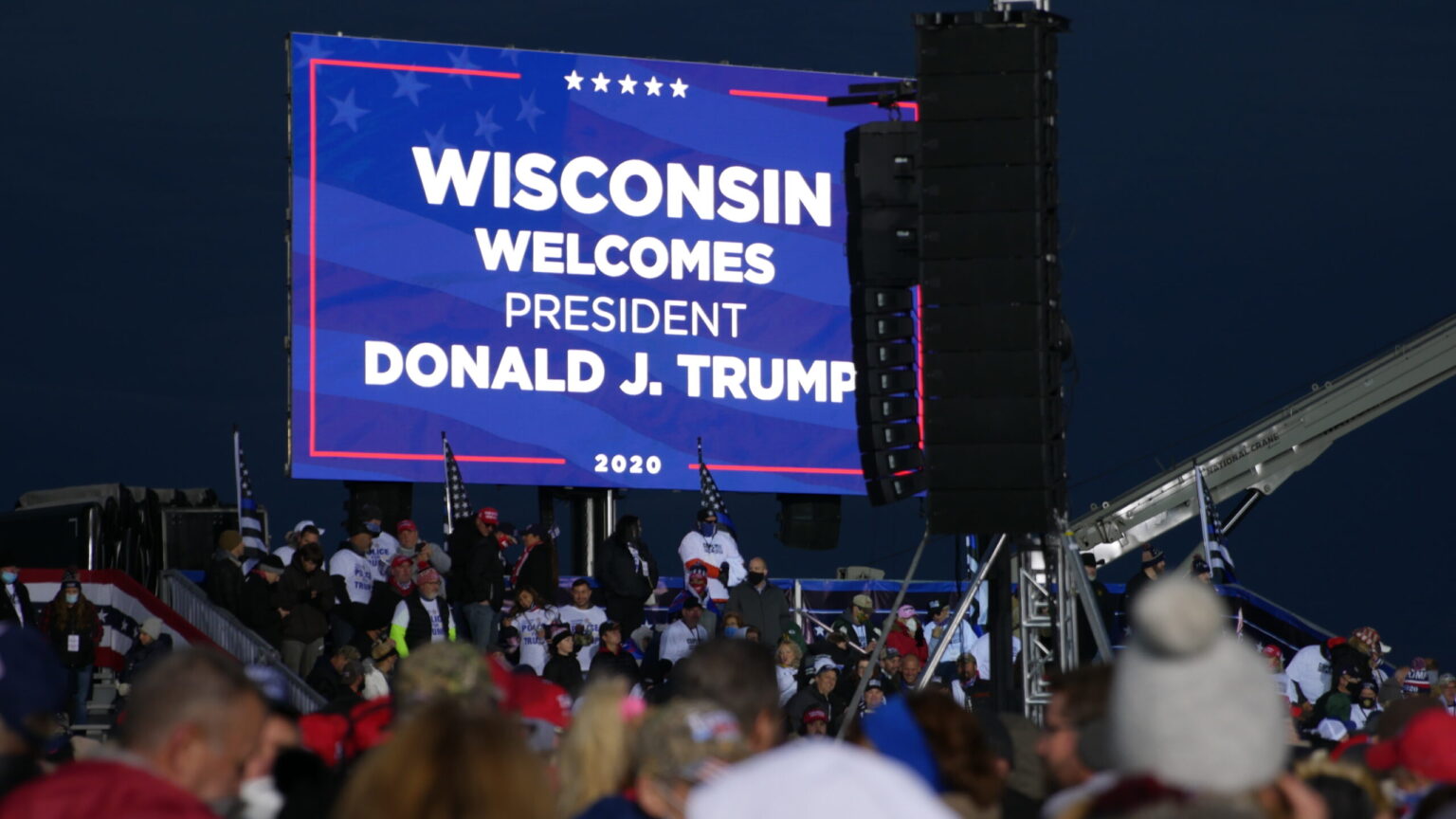 ---
President Donald Trump spoke to a crowd of thousands at the Waukesha County airport Saturday, in what will be his second of three stops to the Badger State in a matter of 10 days.
The president made an appeal to Wisconsinites as he currently takes second place in the polls—the latest Marquette Law School poll has him losing to Democratic candidate Joe Biden just outside the margin of error.
The president held multiple rallies Saturday, stopping in North Carolina and Ohio before Wisconsin.
"I've done a number of these [rallies]—you know why—because we can't take any chances," Trump said Saturday.
The president laid out an economic message to distinguish himself from his Democratic opponent.
"This election is a choice between a Trump super recovery, that's what we're having, or a Biden depression," he said.
The president spoke in one of the conservative bastions of the state on Waukesha County, ahead of a trip to La Crosse ahead of a trip to La Crosse County—another key area for Republicans hoping to win the White House and races down-ballot.
"We win Wisconsin we win. We win Wisconsin, it's over," Trump said.
The president's visit also comes amid a surge of coronavirus cases in the state. Wisconsin recorded 4,062 new cases of COVID-19 Saturday, and the state's seven-day average topped 4,000 for the first time. The president touted his record on combatting the virus during the rally.
"It's going away it's rounding the curve, you know the vaccines are coming," Trump said.
Democrats however decried the visit as a "super-spreader event."
"When we think about events that Donald Trump is having, these are super spreader events that he is holding all the while he's trying to take away health care from working Wisconsinites," said Milwaukee County Exec. David Crowley during a Saturday news conference. "It's only going to make things worse as he tries to strip away these protections for Wisconsinites who have preexisting conditions."
He also charged the president has promoted hateful rhetoric toward minority Wisconsinites and Americans during his first term.
"It is painfully obvious that Trump is not the president for all of America. And he's definitely not a president for Black America," Crowley said.
The president was critical of racial justice protests that sprang up from the killing of George Floyd in Minneapolis and the shooting of Jacob Blake in Kenosha.
"We went in [to Kenosha] and we solved the problem," Trump said. "But Kenosha, you wouldn't have a Kenosha right now [without me]."
The president will return to Wisconsin Tuesday, holding a rally in West Salem.
---
Recent Here & Now
//php dynamic_sidebar( 'news-sidebar-2' ); ?>