Trump Campaign Files Additional Suit Challenging Wisconsin Election
December 3, 2020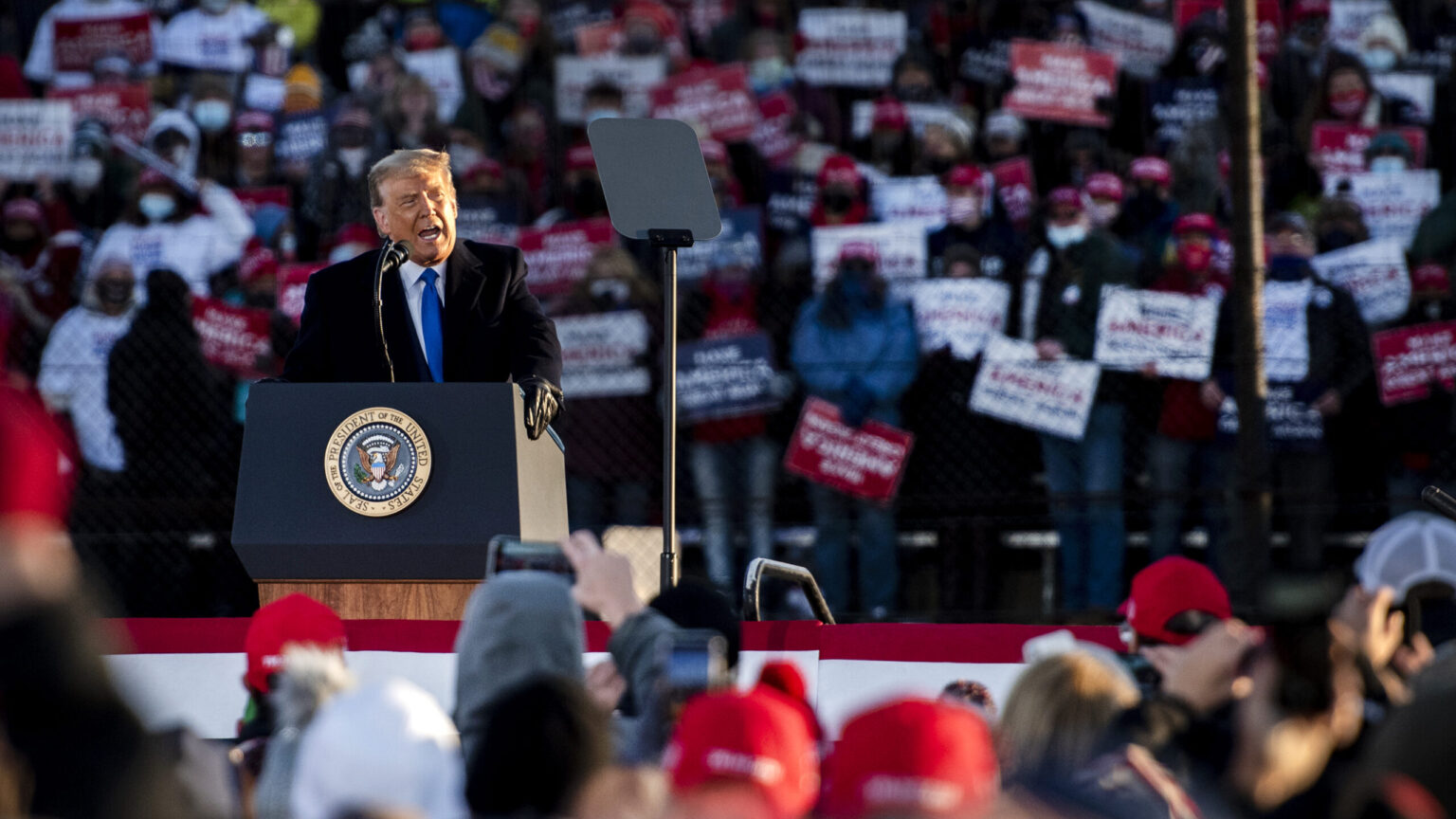 ---
The Trump campaign has filed an additional lawsuit, this time in federal court, challenging the results of the Wisconsin election.
The suit filed in Milwaukee alleged impropriety among absentee ballots "likely tainted more than 50,000 ballots," and asks the court to allow the state Legislature to determine the outcome of the election.
This comes after the Trump campaign filed a motion before the state Supreme Court Tuesday, asking that the high court prevent the Wisconsin Elections Commission and governor from certifying the presidential election results for Democrat Joe Biden.
The Supreme Court declined Thursday to hear the suit, saying the campaign must first file suit in a lower court.
The federal suit makes similar challenges to the state suit—arguing that absentee ballot envelopes that had missing information which clerks later filled in, such as the address of the ballot's witness, should not be counted.
Lawyers for the Trump campaign also argued broadly that the prevalence of voting absentee in the November election casts doubt on the results.
"The intentional acts of election officials which compromised legislative limits on the availability of mail-in ballots, undermined the authority of the state legislature and undercut the Wisconsin Election Code requirements related to photo identification for in-person and absentee electors, reducing the security and integrity of the election," the suit alleges.
In Wisconsin, absentee voters can identify as "indefinitely confined" which does not require them to submit a photo ID to receive a ballot.
Attorney General Josh Kaul, who had been critical of the campaign's attempts to overturn the results at the state level, decried the additional litigation from the president.
"Not content to try to disenfranchise over 200,000 Wisconsinites in state court, the President is now asking a federal court to take Wisconsin's choice for President away from voters and to give it to politicians," Kaul, a Democrat, said.
This is the second federal lawsuit challenging the Wisconsin results after former Trump attorney Sidney Powell sued on behalf of La Crosse County Republican Party chair Bill Feehan. The suit initially included Derrick Van Orden, the Republican challenger to U.S. Rep. Ron Kind, who later said he was added to the suit without his permission.
---
Recent Here & Now
//php dynamic_sidebar( 'news-sidebar-2' ); ?>