Breaking: Supreme Court Declines to Hear Trump Challenge, Directs Suit to Lower Court
The 4-3 decision says the Trump campaign must challenge the results of the presidential election in a lower court first. In the decision, Justice Brian Hagedorn joined the court's three liberal justices.
December 3, 2020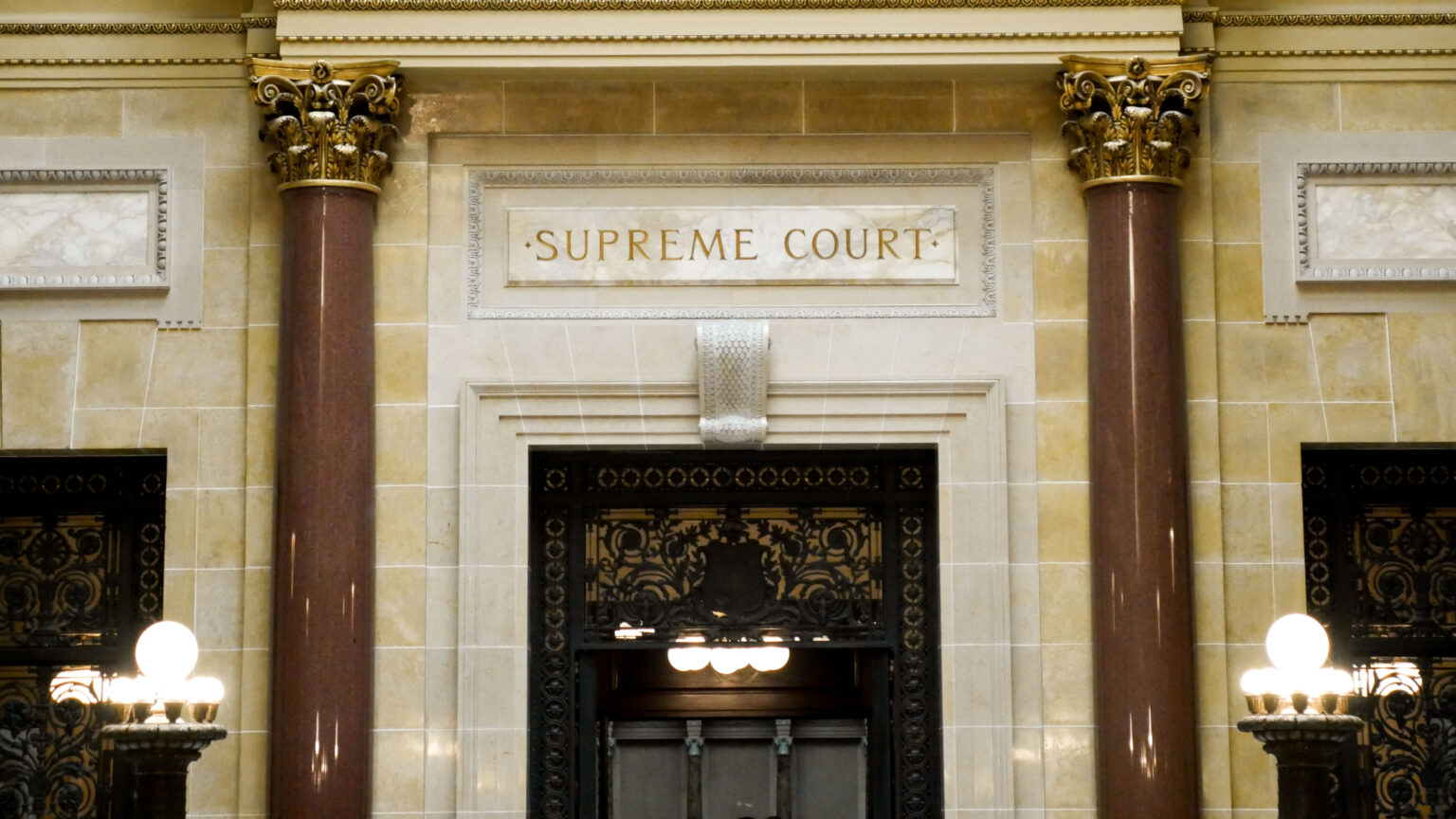 ---
The Wisconsin Supreme Court declined to hear the Trump campaign's challenge to the state election results, saying the campaign must first file suit in a circuit court. The 4-3 ruling includes Justice Brian Hagedorn joining the court's liberal justices in denying the motion.
"We do well as a judicial body to abide by time-tested judicial norms, even—and maybe especially—in high-profile cases" he wrote in a concurring opinion.
Under state law, aggrieved parties to a recount can challenge the results, but must file in circuit court. They can do so within five days of the state approving the results of the recount, which happened on Monday.
The campaign announced later Thursday that it would move forward in filing suits in Milwaukee and Dane counties.
"As I have said before, we will continue fighting on behalf of Wisconsinites and the American people to defend their right to a free and fair election," said the Trump campaign's Wisconsin lawyer Jim Troupis. "The only way to do that is by helping to restore integrity and transparency in our elections."
Gov. Tony Evers reacted to the decision in a Thursday media briefing, saying he thought it was a good decision by the state's high court.
"The claims that the president made and his allies in the three suits were frankly an assault on our democracy, and the issues that were brought up were issues that have been in place for at least 10 to 11 different elections," Evers said. "To now come in at the last minute and say somehow the procedures were wrong, even though they were consistent with past practice and WEC decisions is just such a horrible stretch."
Though the justices largely ruled on the process of the suit, conservative Justice Rebecca Bradley weighed in on the merits of the case in her dissent of Thursday's decision—indicating a possible openness to making changes to the state's election results.
She criticized guidance from the Wisconsin Elections Commission and indicated it could run afoul of state law—as the president's campaign alleges. Chief Justice Pat Roggensack and Justice Annette Ziegler, both conservatives, joined Bradley's dissent.
"A majority of this court passively permits the Wisconsin Elections Commission (WEC) to decree its own election rules, thereby overriding the will of the people as expressed in the election laws enacted by the people's elected representatives," Bradley wrote. "Allowing six unelected commissioners to make the law governing elections, without the consent of the governed, deals a death blow to democracy."
---
Recent Here & Now
//php dynamic_sidebar( 'news-sidebar-2' ); ?>