The Department of Public Instruction Endorses 'Explicit and Systemic' Phonics Instruction
By Kynala Phillips | Here & Now
February 6, 2020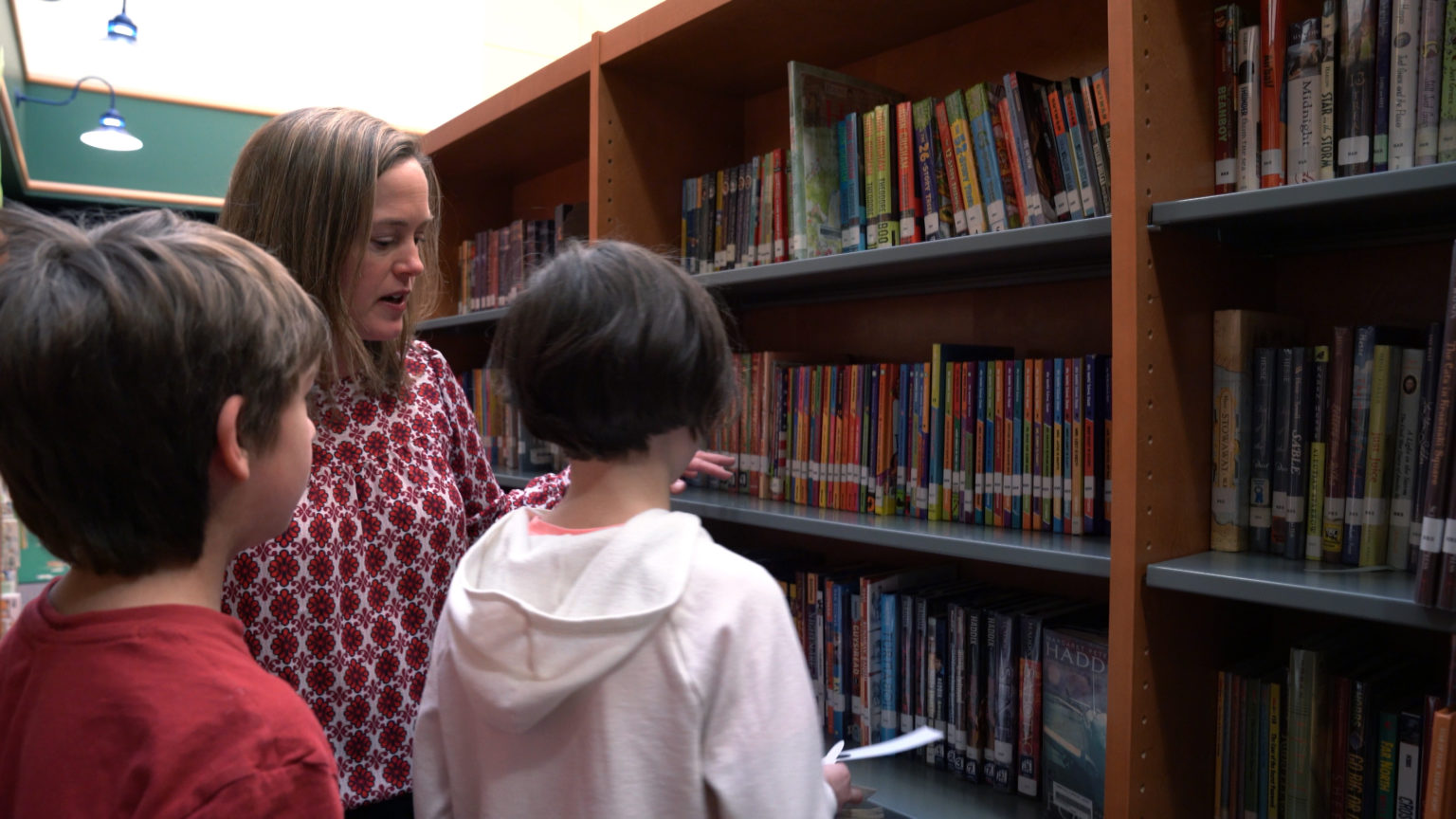 ---
Last month, the Department of Public Instruction endorsed "explicit and systemic" phonics instruction in Wisconsin schools. 
At the 2020 Wisconsin State Education Convention, state Superintendent of Public Instruction Carolyn Stanford Taylor announced that the agency will now endorse statewide phonics instruction to teach fundamental reading skills.  
As the state of Wisconsin grapples with another year of declining test scores and a harrowing achievement gap, leaders in education are tasked with finding the right tools to educate Wisconsin's youth.
"Our outcomes, especially in reading, are not where we want them to be," Stanford Taylor said in her convention speech in January. 
"We have spent a significant amount of time analyzing the reading data, looking at the research on reading, and examining the instructional materials being used and the alignment with state standards," she said.
Phonics instruction includes techniques such as sounding out letters, breaking down words into syllables, reading and spelling one-syllable words or understanding how the silent 'e' changes vowel sounds, according to the DPI website.
Schools can teach reading fundamentals by using a number of frameworks. Alternative frameworks, such as "whole language" practices, rely heavily on contextual clues. 
The debate between phonics and whole language practices is dubbed the 'reading wars.' In Wisconsin, where statewide test scores have shown little progress over the last few years, the race to the best practice possible is especially pertinent. 
"You're teaching kids things that are antithetical to decoding, and it's not working," School District of Thorp Superintendent John Humphries told Wisconsin Public Radio. 
"A beginning reader in kindergarten or first grade already knows about spoken language," he said. "Their problem for reading is to learn how print relates to the stuff they already know from speech."
From the 2016-17 school year to 2018-19, results from students who participated in the Wisconsin Student Assessment System (WSAS) exams declined by 3.4% in English language arts, according to DPI.  While math scores for all students have stayed relatively stagnant, the lack of progress remains a concern.  
"It is concerning to me that we most certainly are not headed in the right direction. Our scores are trending downward quickly," said Rep. Jeremy Thiesfeldt, R-Fond du Lac. "It's time for us to stop talking about this and do something about it."
Thiesfeldt, who chairs the Assembly Committee on Education is a vocal proponent of phonics. 
"We need to return to a phonics-based approach to reading instruction. And this needs to start at our colleges and universities who train our teachers," he said in a September segment of Here & Now. 
"We have to find a way to get the professors of these schools to stop hiding behind academic freedom and seemingly going with whatever the flavor of the month is in academia."
For students of color, the numbers are even more staggering. In November, the National Assessment of Educational Progress released its results that found Wisconsin with the widest achievement gap in the country.
When the report was released, Standford Taylor told Here & Now that the results indicate a "crisis" and that closing the gap is imperative for the state.
The implementation of phonics statewide will take time, but Standford Taylor said that the department is committed to making changes. 
"These changes will be reflected over the coming months in the supports and best practices we provide," she said. "I truly believe the changes we are making within our systems today will move us closer toward realizing these goals for each and every student that attends school in Wisconsin."
---
Recent Here & Now
//php dynamic_sidebar( 'news-sidebar-2' ); ?>