Refugee Agencies in Wisconsin Anxious for Action to Expand Resettlement
With their clients and families stuck in limbo, advocates for refugees are calling on Biden to follow through on promises to raise the federal cap on new arrivals.
By Will Cushman
April 27, 2021 • South Central Region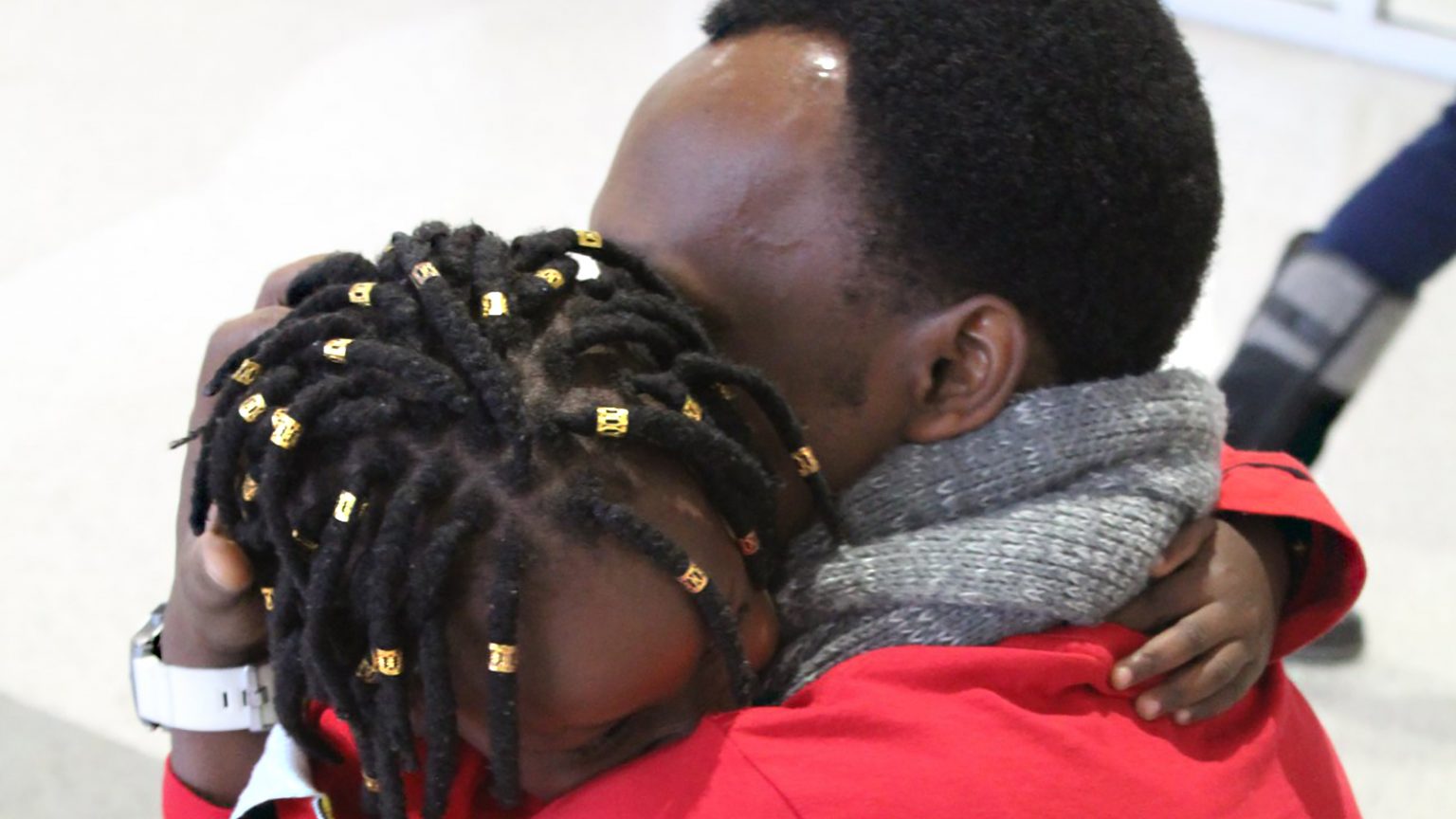 ---
Three months after President Joe Biden promised to raise an annual cap on the number of refugees admitted into the United States, resettlement agencies in Wisconsin and the families they serve are still waiting for his administration to follow through on the pledge.
"It's damaging," said Becca Schwartz, resettlement coordinator for Jewish Social Services of Madison, the primary agency assisting refugees resettling in and around Wisconsin's second largest city. The group hasn't resettled a single refugee in more than six months.
With funding for resettlement directly tied to the number of newly arriving clients agencies serve, the recent trickle of arrivals is compelling Schwartz and her colleagues to lean on donations and other funding sources to keep the program afloat as they continue to wait. At the same time, Biden's delay in raising the refugee cap is prolonging an anxious wait for some of the agency's clients who have already resettled in Wisconsin who are anticipating the arrival of loved ones who have yet to join them.
"It's putting them at risk, the folks who have not yet come," said Schwartz. "We're hearing from our current clients that our hopefully-future clients are struggling because of this delay."
It's not only the Madison-based organization fielding these concerns; refugee resettlement agencies across Wisconsin are dealing with the unexpected disappointment and anxiety brought about by the prolonged wait.
"We expected a gradual increase in arrivals to occur [after January], but this number of arrivals is much lower than anticipated," said Tami McLaughlin, director of World Relief Fox Valley, which serves clients in and around Appleton and Oshkosh. The agency resettled one family in March 2021 and expects to welcome one more in May, well below current capacity and the rate it had worked for years.
McLaughlin said the feeling of being stuck in limbo is difficult for her and her colleagues, but even more challenging for their clients.
"Limbo is most difficult for our clients, as their family members continue to live in marginal and sometimes dangerous living conditions and have been waiting so long already," McLaughlin said.
Even as the number of refugees fleeing political violence and instability continues to rise around the globe, their resettlement in the U.S. has plummeted over the past five years, in large part due to the restrictive immigration policies of the Trump administration. The COVID-19 pandemic has further hampered the flow of refugees, and in 2020 a historically low number of refugees resettled in the U.S. and Wisconsin.
In the lead up to the 2020 presidential election, Biden campaigned in part on turning away from his predecessor's immigration policies, including the increasingly restrictive annual caps on refugee resettlements. Biden promised to raise the annual cap to 62,500, which had been set at 15,000 for the federal fiscal year ending September 30, 2021, and to raise it even further in the next fiscal year beginning in October.
In mid-April, however, facing Republican criticism over a seasonal surge in desperate children and families arriving at the U.S.-Mexico border after fleeing violence and natural disasters in Latin America, Biden briefly appeared set to maintain the cap of 15,000. Facing swift backlash from refugee advocates and many fellow Democrats, Biden quickly reversed course, saying his administration would announce a revised 2021 cap — likely to be somewhere between 15,000 and 62,500 — some time in May.
The rapid-fire reversals, occurring within hours on April 16, dismayed Schwartz and her colleagues. Only a few months before, resettlement coordinators around Wisconsin expressed optimism that they would be able to swing back into action under Biden's promised policy changes. Now, they and their clients are back to facing an uncertain policy future.
"My team was very discouraged," said Schwartz.
"It felt like a broken promise coming from the president," added Dawn Berney, Jewish Social Services of Madison's executive director.
The news came just days after a client of the agency was featured on the HBO talk show Last Week Tonight with John Oliver. In an April 12 segment, the host chastised the Biden administration for its stance toward the global refugee crisis and highlighted impacts on individuals stuck in limbo in the sprawling international refugee system.


"Please hear my voice. Please help [my] friend struggling in a refugee camp," said Gilbertine Harerimana, a refugee from the central-eastern African nation of Burundi, during the segment. Harerimana arrived in Madison in December 2018.
As refugee advocates in Wisconsin await the Biden administration's final word on the 2021 cap and 2022 numbers, they say they remain committed to significantly increasing resettlements, though they don't feel the same confidence they did at the beginning of the year.
"We're really in a wait-and-see mode at this point," said Berney.
Berney and Schwartz did praise the Biden administration for retooling how the Trump administration's resettlement quotas worked. Based on geography and whether the refugees were fleeing religious persecution, the Trump administration's requirements were partly to blame for the huge slowdown in resettlements around Madison, Schwartz said.
The previous quotas prioritized refugees previously languishing under Australian jurisdiction in camps on the tiny and remote Pacific island nation Nauru. The new quotas are based solely on geography, with the largest number being allotted to refugees from Africa. In recent years, Jewish Social Services of Madison has primarily served refugees fleeing the Democratic Republic of the Congo and smaller nations in sub-Saharan Africa.
Schwartz and Berney said they hope the refugee resettlement process stabilizes in the near future so they can once again welcome new families to Wisconsin.
"Things change and then they change again. The level of whiplash is something we're trying to navigate," said Schwartz. "We're not used to it happening quite at this level."
In Appleton, McLaughlin continues to hope that Biden will fulfill his campaign promise.
"We are asking for the numbers the president initially promised: 62,000 this year and 125,000 next year," she said.
---
Recent Here & Now
//php dynamic_sidebar( 'news-sidebar-2' ); ?>